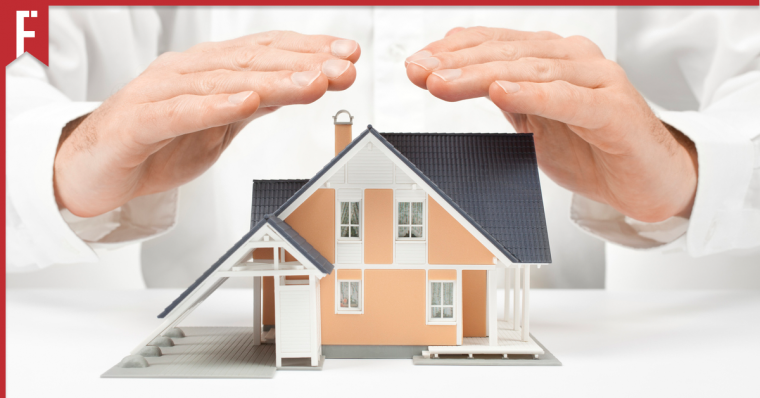 Let's get straight to the point, shall we? Do you think your house is safe enough?
From what, you may ask? Burglaries, fires, natural disasters? How about all of the above?
Because let's be real here, your house is where you spend most of your time. And a lot of the time, we tend to overlook our own safety when it comes to it because, I don't know, maybe we're too comfortable with how things are? And maybe we don't think that anything bad can happen to our houses?
But I think it's always better to be safe than sorry. Wouldn't you want to feel at ease when you're knocked out sleeping? Or when you leave your house unattended while you're away on vacation?
Carbon Monoxide Detector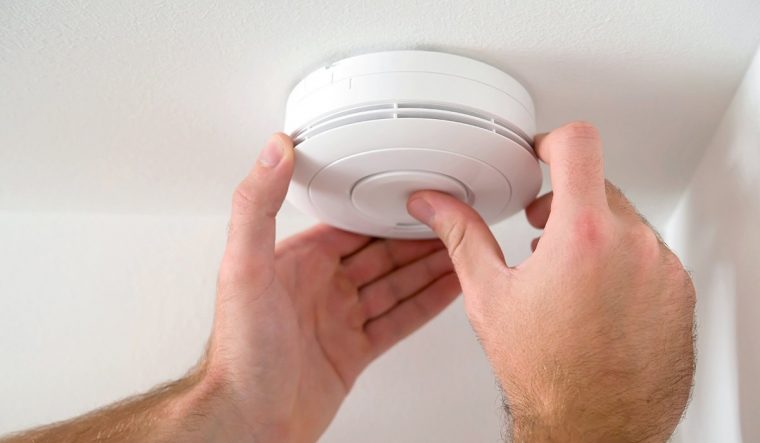 According to insurance company Zurich Malaysia, the Fire and Rescue Department reported receiving 38,865 calls about fires in 2020, an average of a call every 14 minutes. That's kind of terrifying, not going to lie.
So, here's a thought for you; install a carbon monoxide detector in your house. And what is carbon monoxide, actually? It's when carbon fuel — like wood, gasoline, coal, natural gas and heating oil — fails to burn completely. And unfortunately for us, it's hazardous when it's in confined spaces like in the kitchen.
What does a carbon monoxide detector do exactly and what does it have to do with detecting fires? Well, technically, it doesn't detect fires so much as detecting when a fire would probably happen. You see, a carbon monoxide detector can be triggered by any fuel-burning appliance such as gas cookers, boilers and ovens.
So if you have those around and for some reason forgot to turn them off while you're away or not looking, your alarm from your carbon monoxide detector will inform you before you poison yourself to death. Or worse, blow your whole house up.
The primary points you should focus on are your kitchen and if you have a garage where you put your cars, you can install it there too. You can purchase a carbon monoxide detector on Shopee too!
Infrared CCTV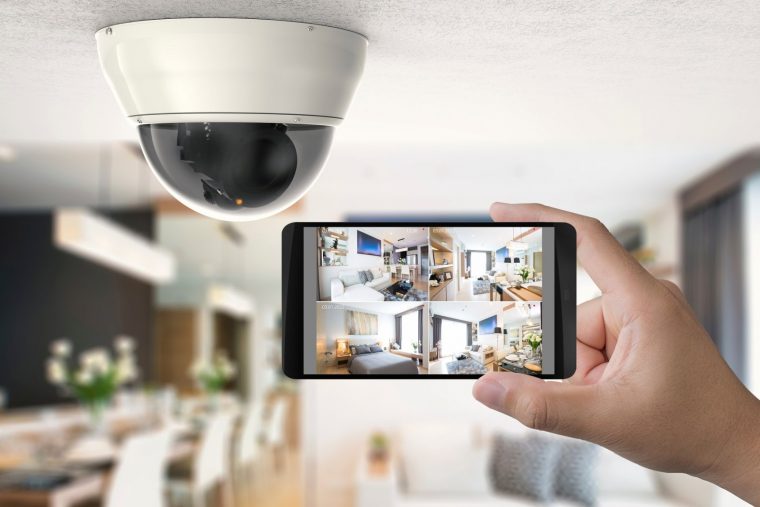 We do understand that setting up a full security system is expensive, but there are still multiple ways that you can provide more security to your house, without hiring people to look after it.
It's not necessary to have cameras everywhere but it is recommended. Having CCTVs, especially infrared ones can help you be notified of any suspicious individuals lurking around your doorstep or in your house!
What's awesome about infrared cameras is that it doesn't only capture videos during the day time but can capture videos in low light and even no light areas as well. Infrared cameras have LEDs positioned around the outer edges of the camera lens which gives the camera its night vision. So if, god forbid, your house is being robbed at night, your infrared CCTV can capture the faces of the robbers so you can help identify them when you're at the police station.
You may not think that you need it, but it doesn't hurt to be prepared, especially if your house is in a vulnerable area. You can look some up in Shopee if you're thinking about getting some.
Smart Door Lock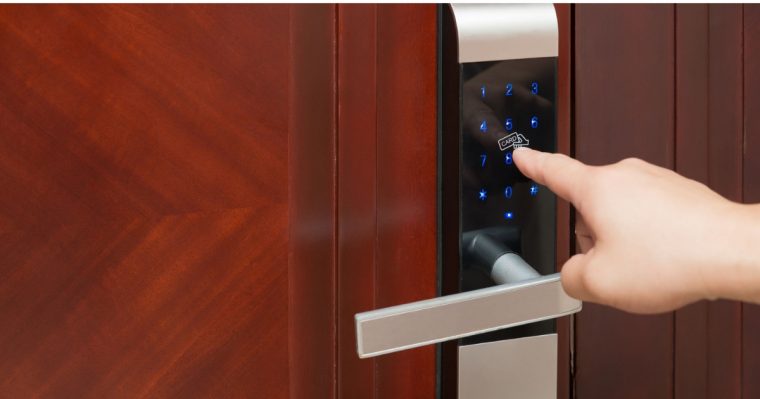 Yeah, I know, why fix something that's not broken? The lock that's been on my house door has been there for over 30 years and it still works. But it sometimes gets stuck when I'm trying to unlock the door to go inside.
And when it rains, I have to struggle with bags and umbrellas just to open my door. (Yeah, ain't that a first world problem for ya). So I was thinking, there has to be an easier way!
It's 2022, we're way past technology being something we're not used to. While we're at this smart home thing, why not add something that's functional and also super chic as a new addition to your house? You can check out a couple of options online to get you started on which one you think is best for your house.
All you need is a password or a fingerprint and you're good to go. It's more convenient and safe, in my opinion. Imagine you just got home late at night and you just don't feel like the vibe is right and you're starting to sweat a little thinking that there's a stranger behind you. You just put in your password or your fingerprint and your door's unlocked and no one else can get in! Isn't that much faster and safer?
A
Creative Way To Hide Your Valuables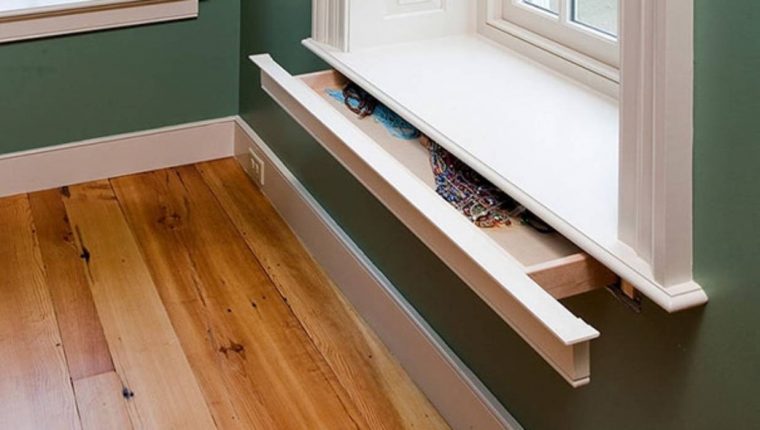 Having a safe is practical and it's what people usually get to keep their most prized belongings safe and secure. But, an obvious-looking safe is also one of the first things thieves look for!
We get it, sometimes you'd want to keep things in your house rather than under someone else's care. And that's totally fine and understandable. But what if it's easy to detect and you don't know where else to keep it? Or that you have a lot of valuables lying around and you're struggling to find a place that's close to you and secure at the same time?
Here's a wild thought: Keep your belongings safe and out of sight by hiding them in plain sight! I don't mean to put them in books or anything, as I'm sure that's already been done multiple times and it's just an obvious place to look for by now.
Be creative with it; put your valuables within your walls, under your window pane or make a makeshift shelf that hides away your valuables. The best part is that you can DIY these things! That way, no one but you knows they're there!
Flood Gates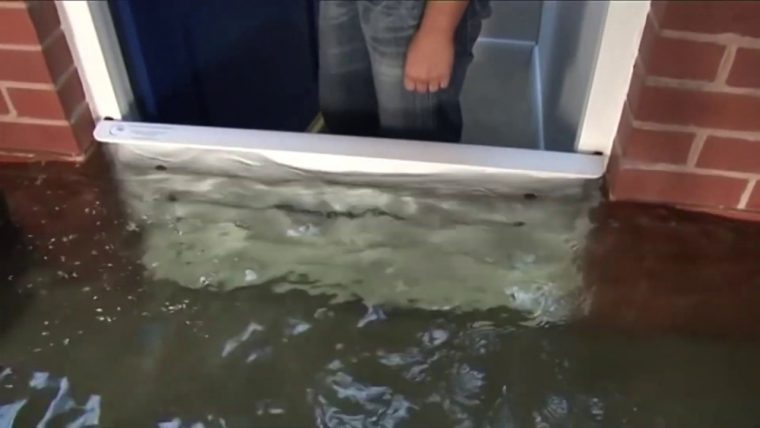 We never used to think we need something until it's a little too late. Ever since the flood of December 2021, we should be taking extra precautions for ourselves to ensure that our houses will not be flooded anymore. Or at the very least to prevent future flood situations from worsening.
Flood gates are often expensive but it's just something that you have to consider sometimes. Would you rather risk it? Even if there wasn't any way to prevent a flood from happening in your area, installing a flood gate would at least be able to delay it until you get the insides of your house sorted out. Just so that your valuables would be out of reach before the water comes in.
Also, have you heard of car flood bags? It's like a huge plastic bag that you put your car in so that it wouldn't get damaged. It's mostly popular overseas, but I think after we've seen what has happened to our cars the past month, we could also give this a try.
It would also work especially well if you're running a car dealership. It would protect your cars from being wrecked and save you quite a ton of money getting them cleaned and fixed before it's sold off.
Stay Safe First!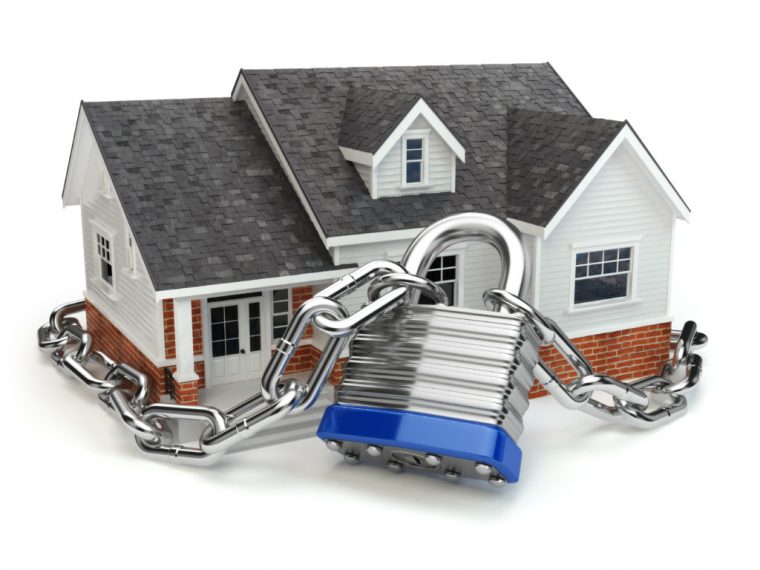 For what it's worth, you're alright to spend your money on something that's worth your protection. After what we've been through in the past year, it's safe to say that we should expect the unexpected a lot. That includes natural disasters and other human-made disasters alike.
Some of these may be expensive to purchase all at once, so if you like, you can choose which ones you need the most to keep you, your family and your house safe. After all, a little protection is still better than no protection at all.
If you're looking for some things to decorate your home with while you're on a budget, though, we would like to recommend this as a start:
Unusual Decor To Spice Up Your House for Under RM20