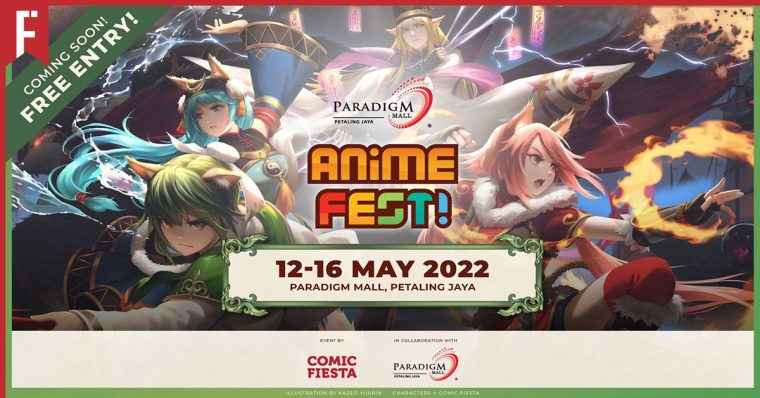 If you're reading this article, odds are that you're either (a) a Malaysian otaku (aka: someone who likes anime), eager to learn more about this week's Anime Fest event or (b) an exhausted parent trying to figure out why your kids are demanding that you take them to this one random mall all of a sudden.
If you're the former, welcome! Feel free to scroll down to find all those juicy details you've been waiting for.
If you're the latter, stick around and let me give you a quick rundown of this whole event and why so many of the people there are dressing up in interesting outfits.
First Up, What is "Anime Fest"?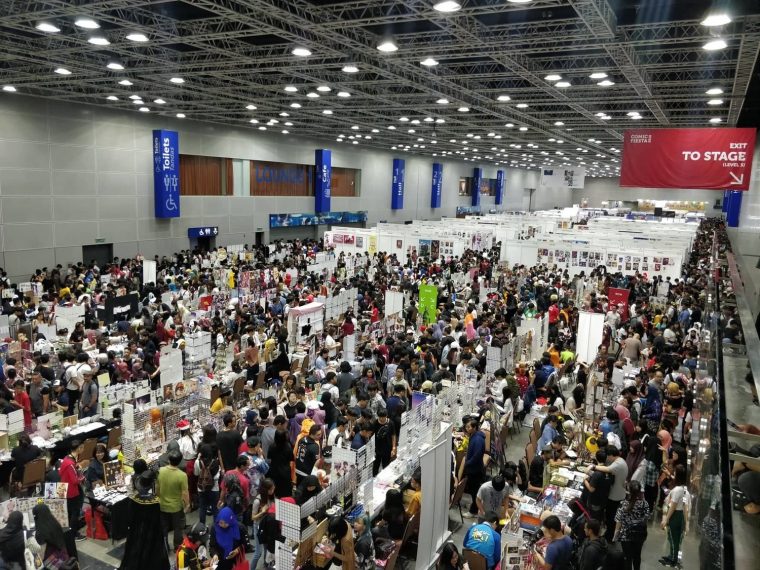 Anime Fest is an Animation, Comics and Games (ACG) convention that's being organised by Comic Fiesta.
If you're not familiar with them, they run one of the largest and longest running ACG conventions in all of Southeast Asia. Traditionally held in December, their conventions bring in thousands of otaku from all over the country — the Comic Fiesta 2019 event held in Kuala Lumpur Convention Centre attracted around 65,000 visitors!
Unfortunately, over the past few years, they've had to cancel their 2020 and 2021 conventions due to the COVID-19 pandemic. However, with the SOPs being eased up a little in 2022, they've decided to test the waters with a smaller ACG event.
Unlike their previous events, Anime Fest is not being held in a massive convention hall. Instead, it's happening right here in PJ — Paradigm Mall Petaling Jaya, to be exact.
So What Exactly Do You Do Here?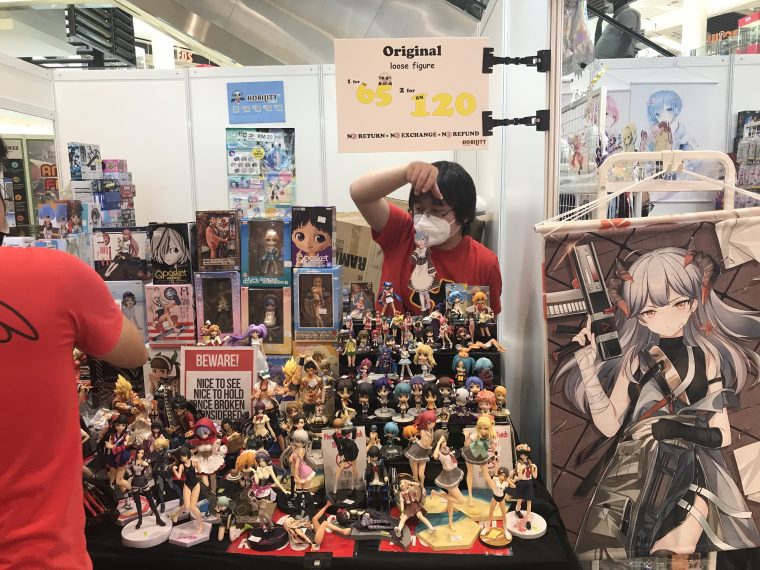 Spend money, mostly.
But seriously though, it's a convention. That means that there's people selling all kinds of stuff. From hand-drawn mangas to handicrafts, card games to cosplay accessories, it's an otaku's paradise. There are also special guest appearances from famous cosplayers such as Bao Bao and even V-tubers like Liliana Vampaia that you can meet.
Just note that if you plan on buying anything, you should bring cash. Not all the stalls are able to accept cards or e-wallets, so cold hard cash is usually the safest bet.
So Now That We're All Caught Up…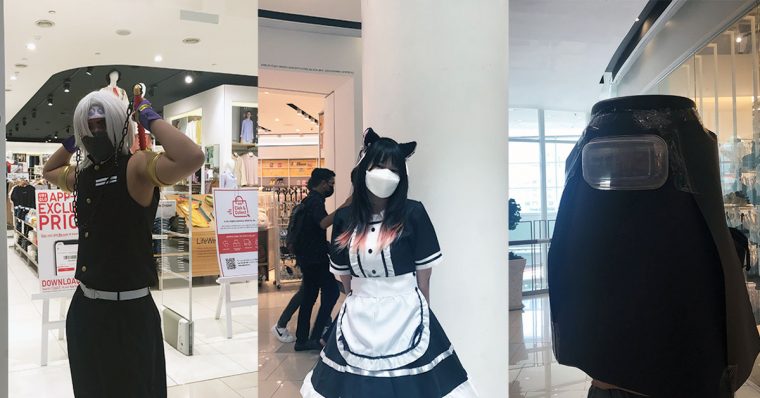 It's time to get down to the part that we're all really here for — the nitty gritty, so to speak.
First up, it's important to remember that Anime Fest is NOT Comic Fiesta 2022. It's meant to be a smaller event, so don't expect the same big, crazy events that you might be used to. After visiting the first day of Anime Fest, I've put together some highlights that you should keep in mind.
Pros:
1) FREE ENTRY(!!!)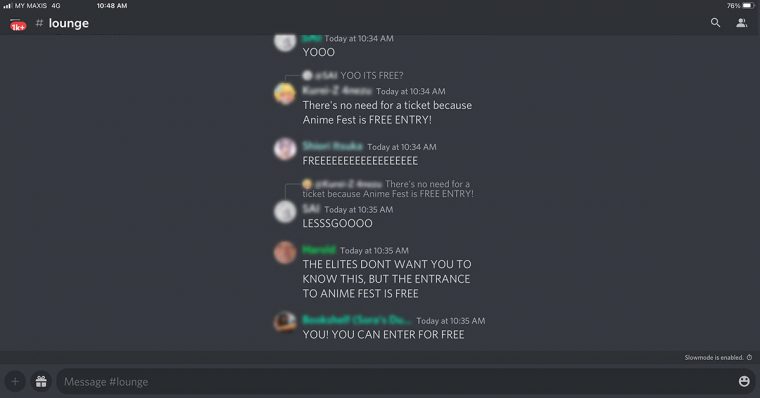 That's right. Unlike a normal Comic Fiesta event, you don't have to scramble to find tickets at the last minute. Entry is 100% FREE!
2) Convenience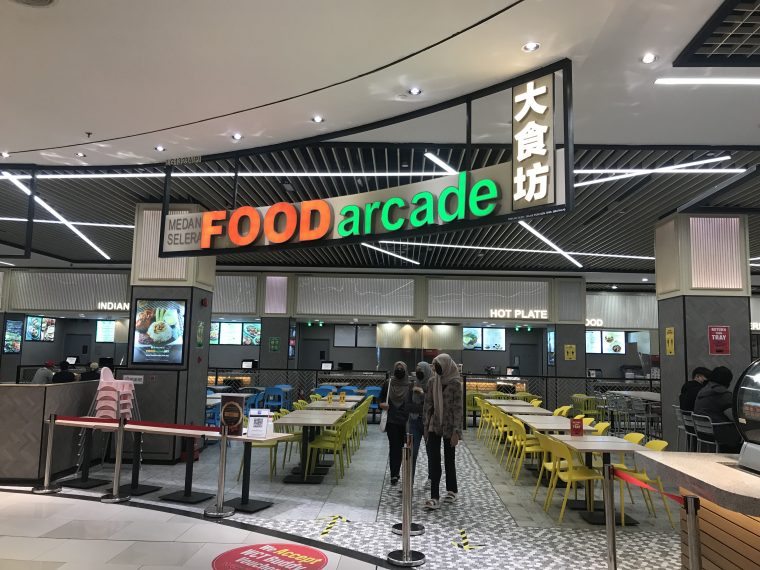 Comic Fiesta veterans, do you remember having to leave the hall and walk all the way over to Suria KLCC for lunch? Being forced to line up at a toilet with a hundred other sweaty guys because it was the only one within walking distance? Having to fight your way through the crowds whenever you wanted to go anywhere?
Well, you don't have to worry here! You want food? There's plenty of restaurants literally ten steps away! You need to use the toilet? It's a mall; there's toilets at every floor! You want to escape the crowds? …okay, that one you'll probably still have to deal with.
3) Activities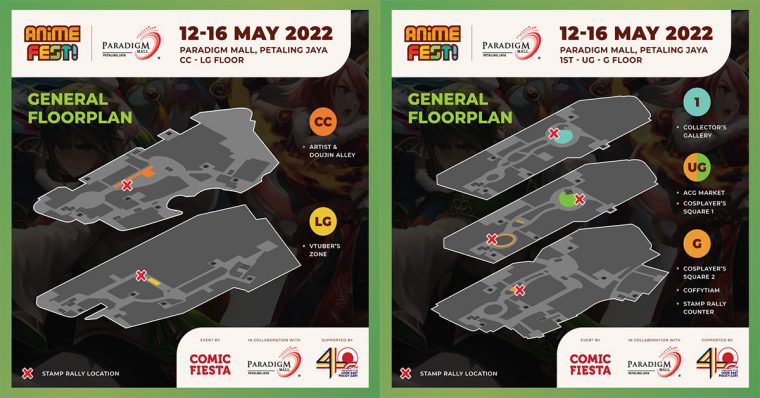 Scared to spend money? Don't worry, there's still plenty of stuff here to do. While there aren't any big concerts like previous Comic Fiesta events, there are still special guests that you can meet, stamps that you can collect and cosplayers you can snap (with a camera, obviously).
Cons:
1) Transportation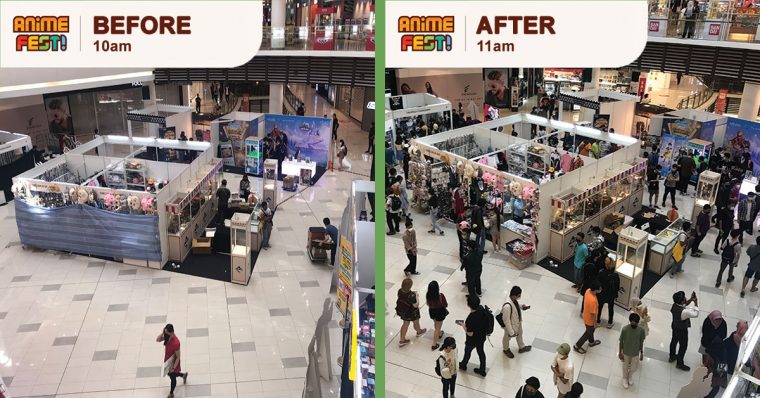 Anime Fest 2022 is being held at Paradigm Mall rather than the KL Convention Centre, which is a bit of a mixed bag. On one hand, no more KL traffic! On the other hand, no convenient LRT station right next to the event area.
If you don't have a car and can't afford to hire a Grab to go there directly, it's recommended to take the LRT to Kelana Jaya Station. From there, you should be able to take a shuttle bus leading to Paradigm Mall.
If you're lucky enough to have your own car, make sure to come early. Parking spaces will get taken up quickly, and you don't want to be stuck going in circles around the parking lot to find a spot.
2) "What do you mean it's not open yet?"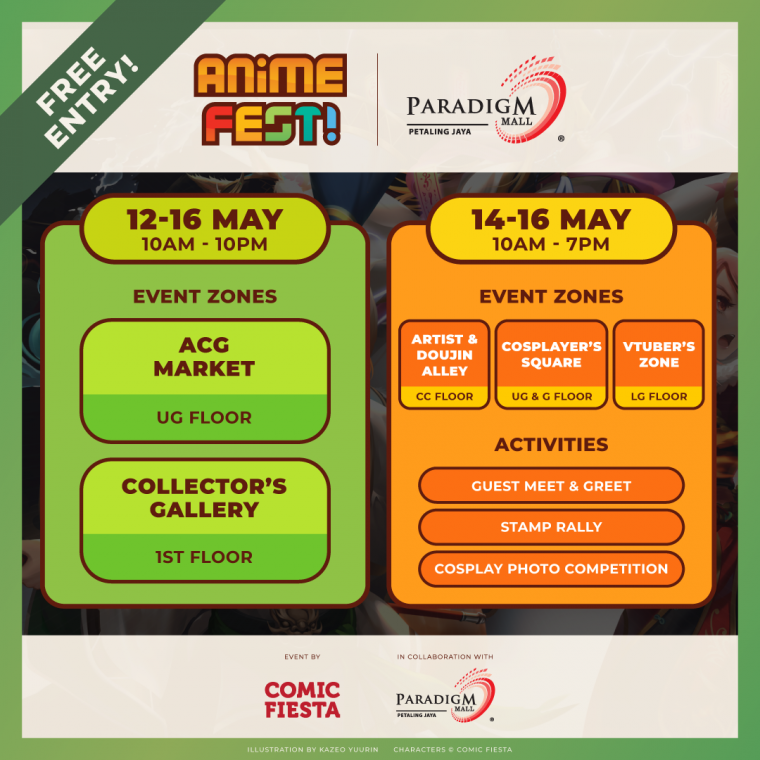 On Thursday (12 May 2022), I woke up bright and early in order to beat the crowds. I reached the mall at about 9.45am — just before everything opened for the day. However, despite the helpfully annotated map, I couldn't find any of the booths that I was looking for!
Frustrated, I checked the organiser's Facebook page… and learned that most of the main events wouldn't be open until 14 May. If you came during Thursday or Friday, the only things available are the ACG Market and the Collector's Gallery.
In other words, if you want the full experience, you've got to come during the weekend. If you arrived too early like me, you're probably going to go home disappointed.
3) SOPs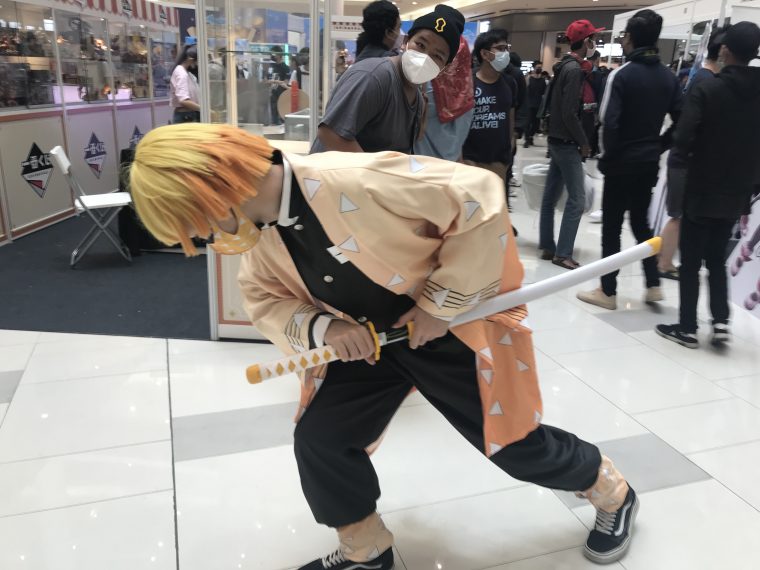 While COVID-19 is currently on a downturn, it's not yet gone entirely. If you're planning to enter this event, you'll need to be masked up — yes, even if you're cosplaying.
Let's Have Fun Responsibly
After being cooped up for these last few years, it's only natural to want to run wild and have fun. However, it's important to remember to follow all the SOPs and behave responsibly so that we can all comfortably enjoy Anime Fest together.
If you'd like to get in touch with countless other Malaysians who share your otaku interests, you can join the vibrant and happening Comic Fiesta Community on Discord for free!
And hey, if you've still got a lot of energy to burn, Anime Fest isn't the only fun thing you can do in Paradigm Mall. If you're interested in more family friendly activities, be sure to check out:
An ESCAPE in The City: A Day at PJ's Newest Indoor Theme Park