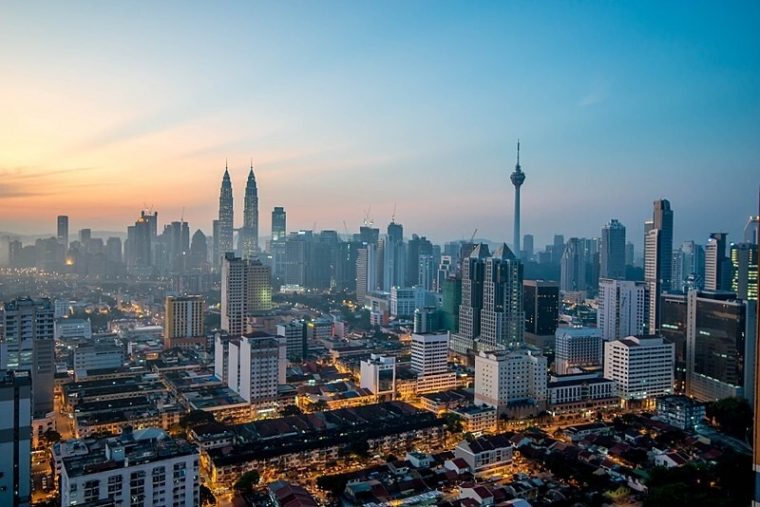 After my love for reading, just like many others, I developed a love for travelling but without actually ever experiencing it. My whole life I waited for the opportunity to just pack up my bags and move somewhere completely foreign to me. 
After living in the Maldives for 18 years, you'd want to leave too! Don't get me wrong, I love my country. I just needed a change of scenery and wanted to explore new things. So when the opportunity came knocking on my door in Summer of 2018, I felt like I won the lottery.
Can you imagine — wondering when your life will change direction and the next thing you know, you're on a flight from the Maldives all the way to Malaysia!
While the process to actually get here was painful and long, looking back, it all feels worth it!
It Was Love At First Sight.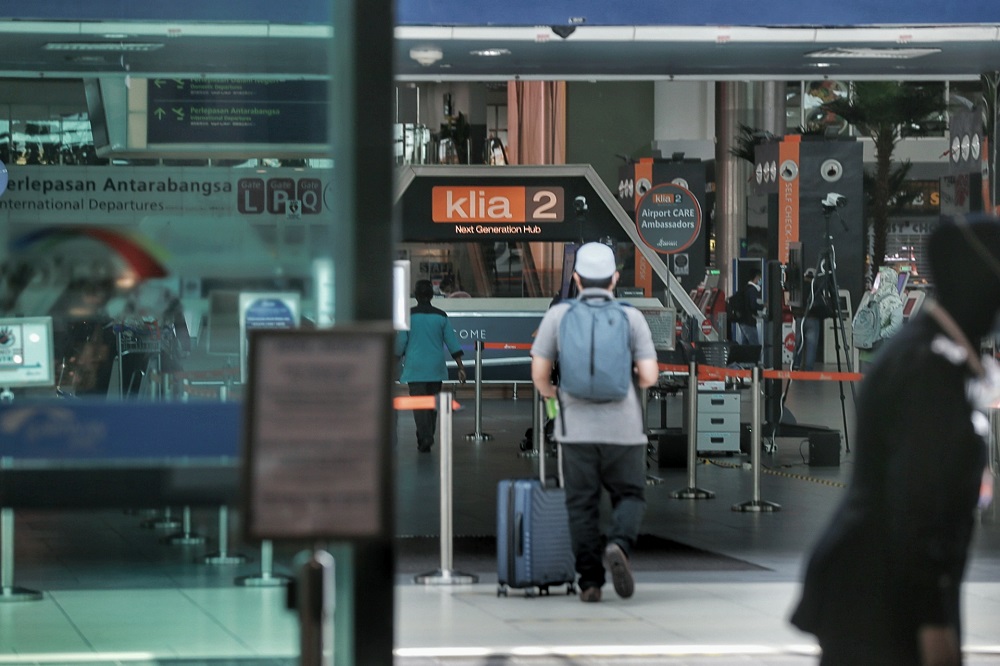 Having never travelled abroad, coming to Malaysia was a dream come true. I'm pretty sure anyone would have felt this way when they travel abroad for the first time. After a four hour flight, getting out of the airport and seeing the view this country had to offer felt extremely surreal. With the first light of the day, all the buildings looked so tall and mesmerising!
Even though it was my first time being here, I instantly felt at home. It was like love at first sight.
Don't get me wrong, I completely expected to feel out of place and awkward. But everyone from the air hostesses to the Grab drivers and the bystanders were extremely friendly and helpful. 
Just like any other airport, even with all the help, there was quite a bit of hassle. You know, the normal 'where do I go to find my luggage' struggle. On top of that, I searched high and low to find the exit of the airport. This place was the size of a whole country compared to the airport in the Maldives!
The Grab drive back home was nothing short of breathtaking. I was anticipating nothing but concrete jungles, but Malaysia was more than that. It was truly a perfect mixture of city life meeting nature, creating the perfect harmony. It might sound ironic coming from someone from the Maldives, but it is a completely different experience. I really should have left my country and explored the world sooner!
What's For Lunch?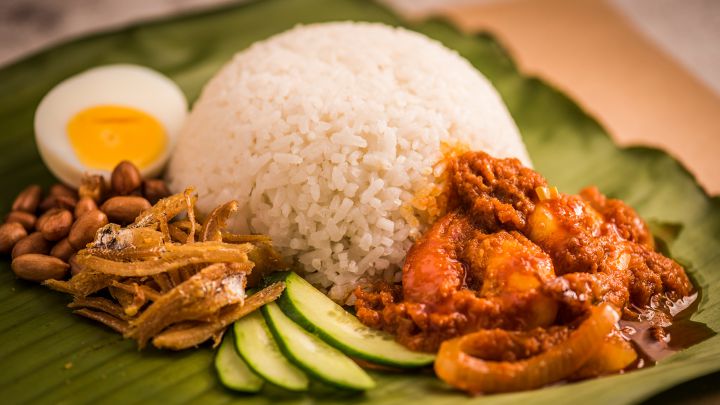 Being in a new country, trying out different types of food was one thing I was really looking forward to. As a foreigner, you're always conflicted about where you should go for good food. So I did what most people do and chose to go to the mall.
Even with the boring option of going to the mall, I was presented with a number of places to eat at. Since it's my first time here, and I wasn't really familiar with their food choices, I went safe and opted for Nandos to get lunch. 
I remember thinking about how mind-blowing it was. Everything from the food, the drinks and the ambience of the entire mall was way better than I expected. Then again, it might have been because Maldives does not have a mall I could compare to.
Little did I know that in a week's time, I would discover what mamak food was and fall completely in love with Malaysian cuisine! 
While I expected some variety in food, I was not prepared by the choices Malaysian cuisine offered. Everything from Nasi Goreng to the infamous Nasi Lemak is so full of flavour — it's completely understandable why Malaysians are so proud of the food their nation has to offer.
One of the first things you do when eating abroad is to compare the flavours to those back home. I was surprised to discover that mamak food felt very familiar with my palette as it had some similar elements present in them. The spices and the flavours felt weirdly like home to me.
I also noticed that Malaysian restaurants have a good price range when it comes to meals. Unlike my country, it seems like no matter where you go, there is always a meal on the menu that is completely affordable. This came in handy, especially when I started going to university. On days that my budget was super low, I could always opt to eat at the mamak and it saved me from going flat out broke!
It got me thinking, what's not to love about this country?
Getting From Point A to Point B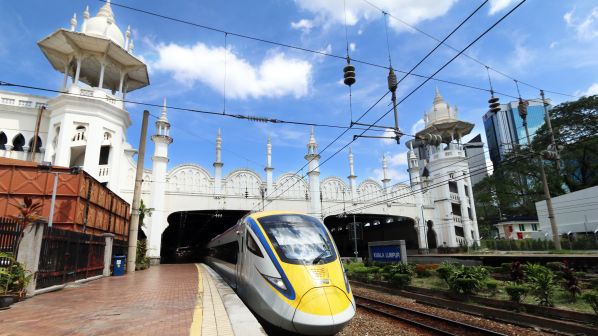 The biggest downside I discovered pretty early on was the travel expense. As a foreigner, I do not have my own car, so getting from one place to the next costs so much. I noticed that I was spending more money on travel than I did on anything else.
Back home, I could walk from one end of the island to the other in an hour or two. Here, it felt like there was nowhere I could 'just walk' to. I spent my whole life rarely paying for cabs — at the most we paid to get to the airport and back home. This whole 'Grab everywhere' felt unnatural, to say the least. 
It was only when I made friends with Malaysians that I discovered public transportation. I know some of you might think, "she doesn't know Malaysia has public transport?" But coming from a country where it doesn't exist, yet again, it was completely new territory for me.
I could not believe that it took me a whole year to discover that Malaysia had public transportation, I really did not need to pay for Grab to go wherever I wanted. After this discovery, it was hard to stop going everywhere to see all the places Malaysia had to offer. 
Suddenly, travelling was so cheap and accessible. I discovered everything from parks to cafes and all the natural beauty this country had to offer.
Believe me, public transportation is amazing and once you start using it, it's really hard to stop!
The People Make The Country
One of my biggest fears when travelling abroad was how I would get treated in another country. When you live your whole life in a little bubble, these factors can be quite overwhelming.
During my first week in Malaysia, I avoided interacting with people due to my fear of being discriminated against. It was when I walked into the campus that the cultural shock really hit me. In my head, I remembered thinking 'they will definitely single me out'.
To my surprise, even with the lack of diversity present in my own classroom, no one really looked at me any differently. 
One of the things I did notice about Malaysia was that people really loved asking where you were from. After a while, I picked up on the most common one 'you're Bangladeshi right?'. This one simple question always led to very interesting, sometimes heated discussions. Some people really wanted to link my roots to a country they were more familiar with!
After three years of being here, I just agree with whatever assumptions people make about where I came from. Whether they ask if I'm "Indian, Malaysian or Bangladeshi", I just agree with it. Does it really matter where I came from anyway?
Even with all the ups and downs, I can still remember how happy I felt the first time I came to Malaysia, and to this day, I don't feel any different about this country. After two years, it has truly become my home away from home. 
From a foreigners perspective, Malaysia is definitely a country worth living in!