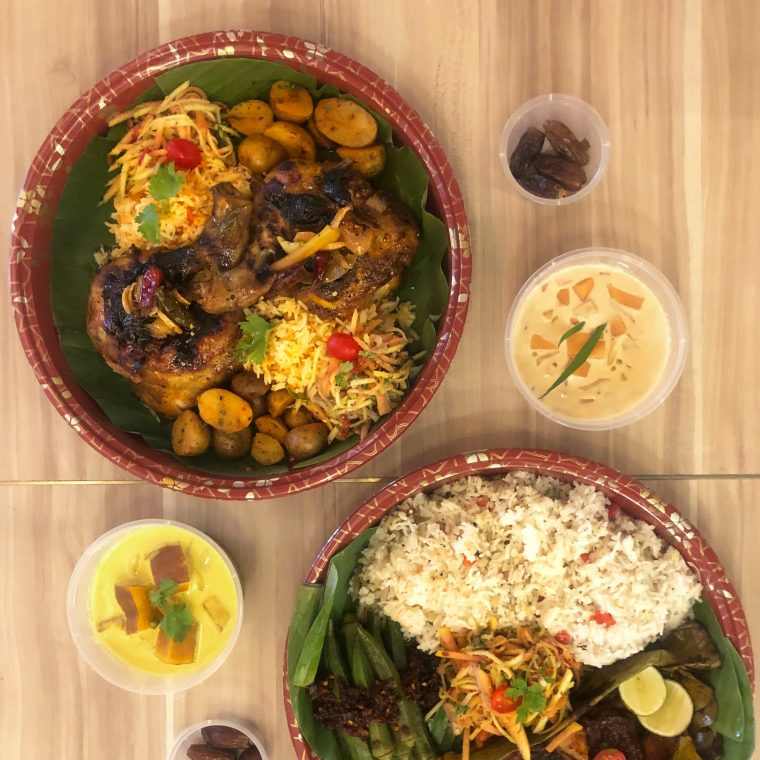 It's halfway through puasa month and besides looking forward to berbuka, we also look forward to finding the best Ramadan dishes and the most-delicious puasa pick-me-ups.
Of course, depending on your residential location, the options may vary. Widely.
Since we're based in Ara Damansara, we thought it'd be a good idea to try whatever buka puasa treat we can find within reach, be it through food runners or takeaways.
A little bit about Ara Damansara

Ara Damansara is a 739-acre residential township in Petaling Jaya, located along Jalan Lapangan Terbang Sultan Abdul Aziz or the Subang Airport.

First developed in 1999 by Sime Pilmoor Development SB, has all the potentials of an established township in the making, following the footsteps of Petaling Jaya and Subang Jaya.
The only downer is that it's not yet a straight-arrow township. Also, it's not a place most would go for food-hunting, regardless of how vested (or popular) some food joints are, like BakersFellas for example.
BakersFellas
Creamy Tomato Chicken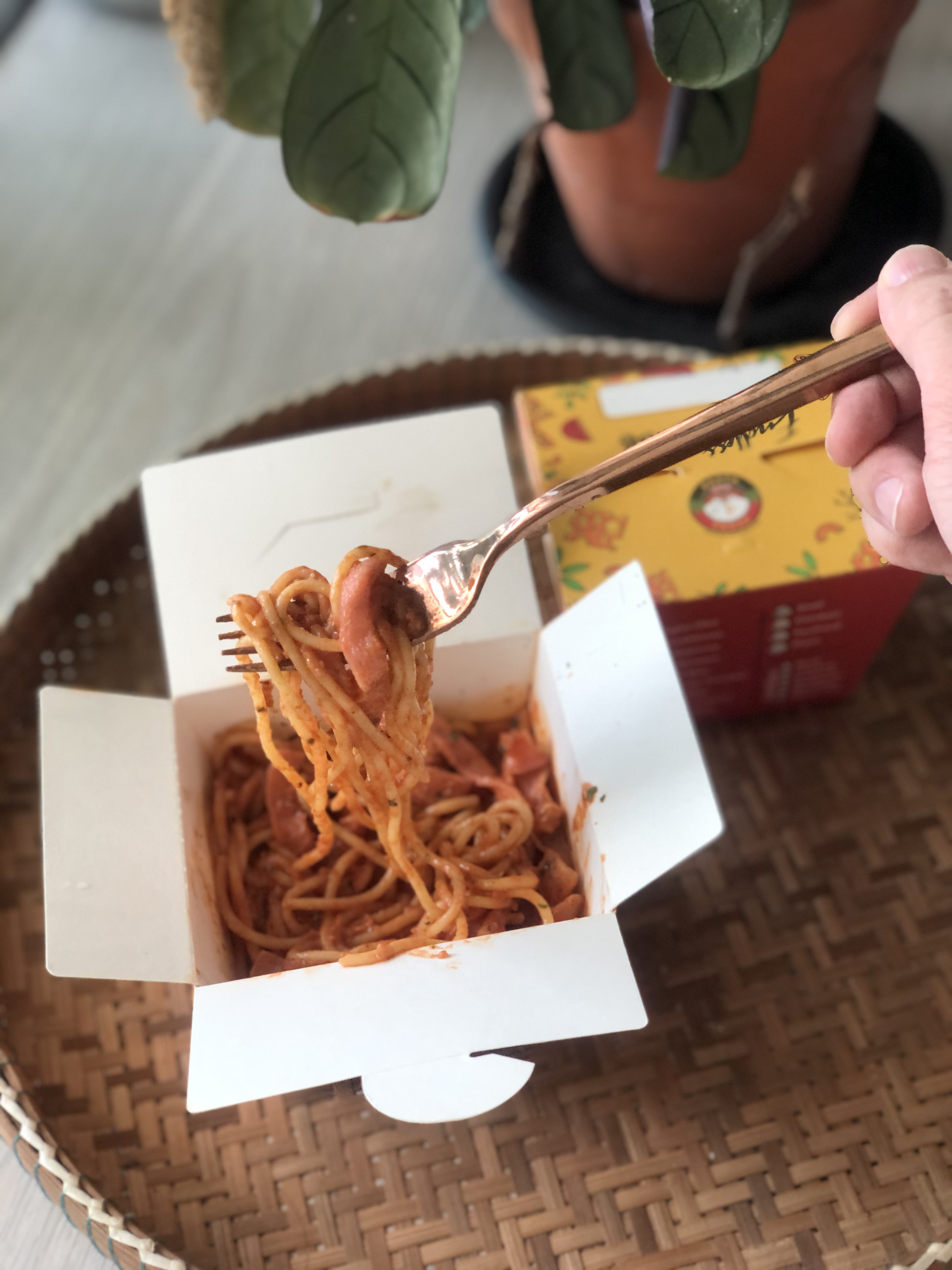 A basic yet warm place to go for coffee and pastry, we heard Bakersfellas is the brainchild of Singaporean singer Awi Rafael and Malaysian actor, Aiman Hakim Ridza, explaining their social media popularity. We ordered their house-special – Creamy Tomato Chicken and Arabiatta Beef Pasta, adorably-packed in cute paper box containers ready to go.
And since the pasta is made by Pasta Panas, quite a household name in the local street food scene, both orders met our expectations. It's nothing fancy, moderately-portioned, delish for a modest meal. Not our first time with the brand, they deliver good pasta in a pack.
Price: Below RM20
Nutritional values: Mainly what you get from processed meat like bacon & turkey ham
Will we return? If we're looking for a quick pasta meal and maybe coffee, sure!
Browse their menu HERE
Driving for takeaway? Set your destination HERE
Ali, Muthu & Ah Hock
Ayam Percik Gempak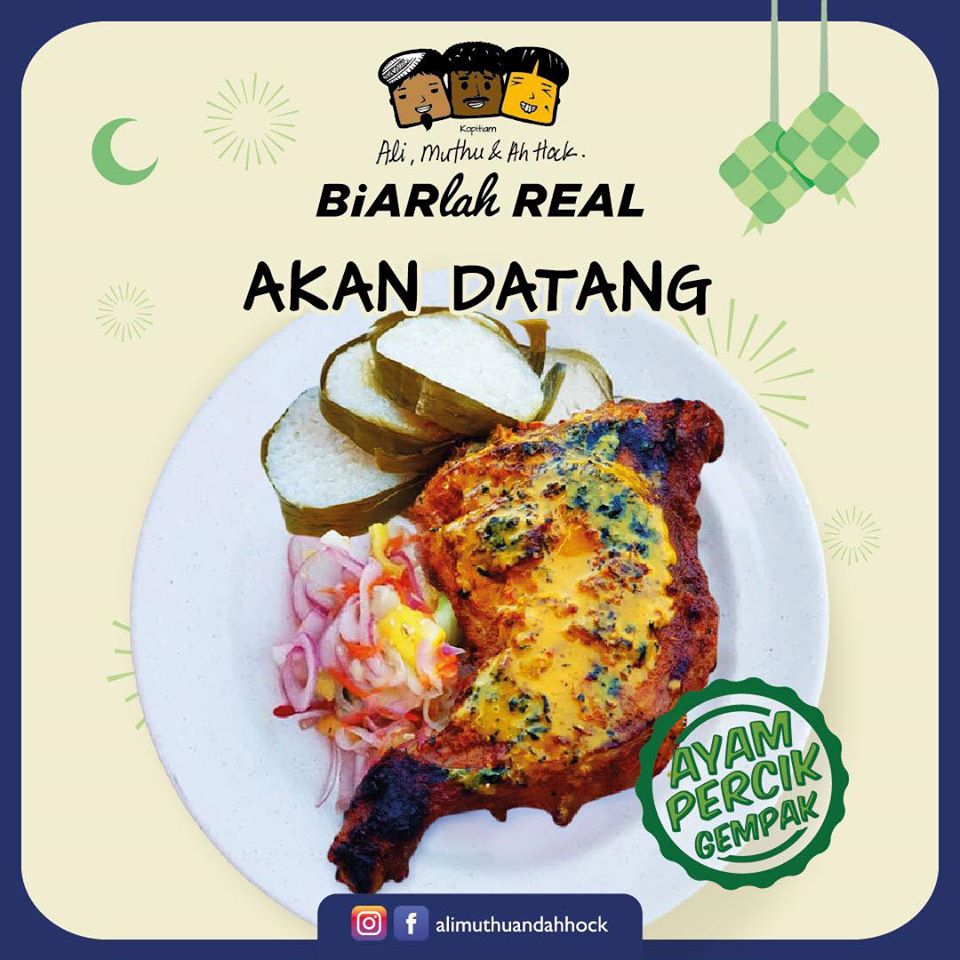 They've been around Oasis Ara Damansara for a while now, serving the local crowd good old kopitiam fixes. Puasa however, sees the chain kopitiam offering a new Ramadan dish called Ayam Percik Gempak, a classic bazaar selection.
The ayam percik is served with thick, nutty sate-like gravy with a scent that takes you back to good old days when we can actually be in bazaars. Only the side serving had us a bit perplexed. Lemang with ayam percik takes an acquired taste, but lemang AND acar served with ayam percik? Luckily there's tomato rice as an option. If ayam percik isn't your thing, their Nasi Lemak Ayam Goreng Berempah never fails us.
Price: Below RM20
Nutritional values: Unless you're ordering just kopi and toast, the rest is quite rich and fatty.
Will we return? It's a kopitiam, it's where Malaysians go every other weekend.
Browse their menu HERE
Driving for takeaway? Find your way HERE
Dapur Beriani Ara Damansara
Beriani Rendang Daging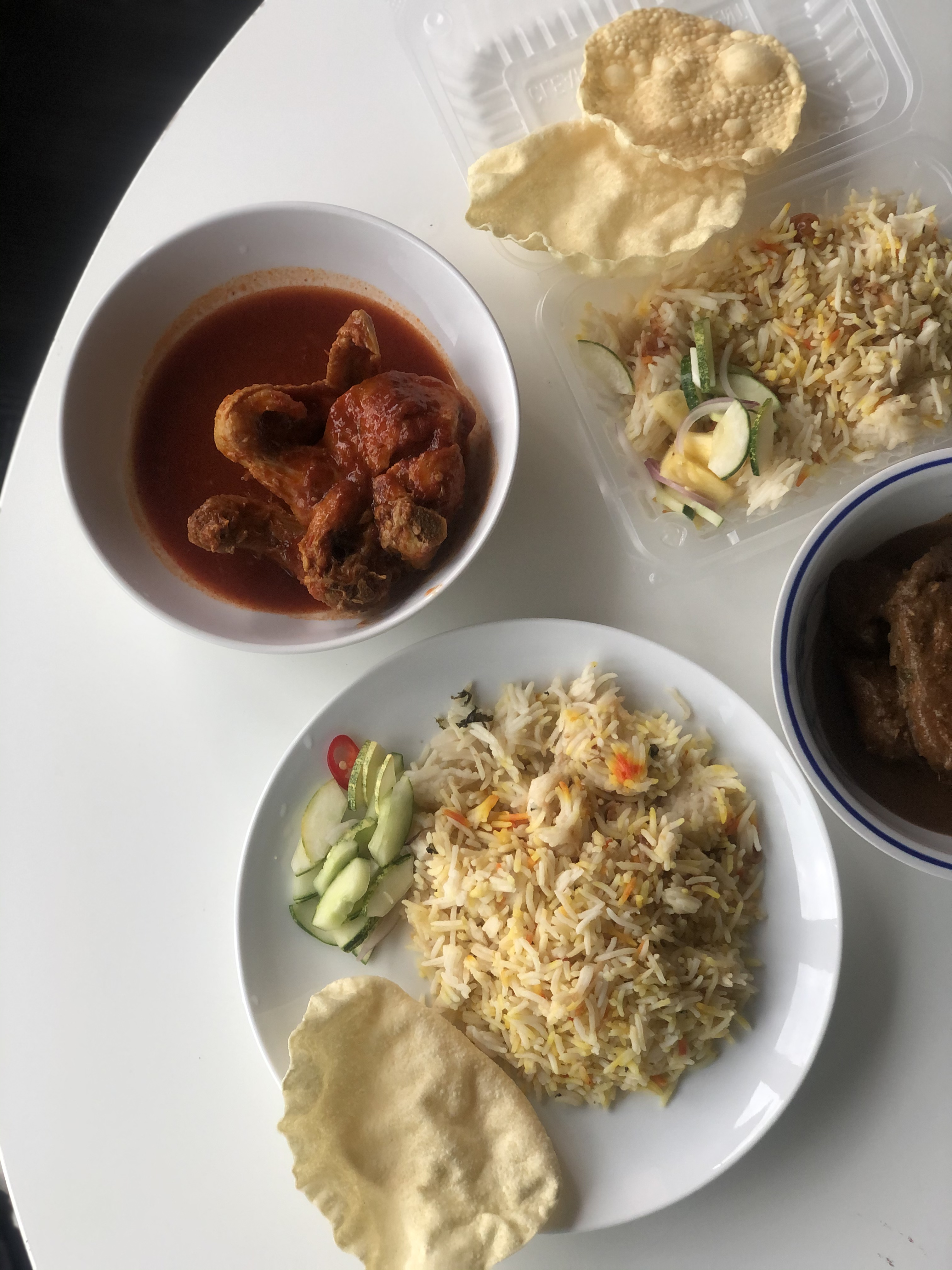 As its name suggests, we found Dapur Beriani Ara Damansara through local recommendations. We ordered through Grab but we heard direct order deliveries are free, provided you're within their radius.
We used Grab for this one and ordered two Beriani variations – the Ayam Masak Merah and Rendang Daging. Priced at RM17 for the beef variant, the fluffy low-carb basmati rice used is on-point but it could used a little more side offering on the plate besides just rice and meat.
Price: Below RM20
Nutritional values: High protein, low carb, what more could you expect?
Will we return? Maybe for delivery because finding parking here is just torture.
Browse their menu HERE
Driving for takeaway? Find your way HERE
Foremula
Ayam Gembira, Ikan Ceria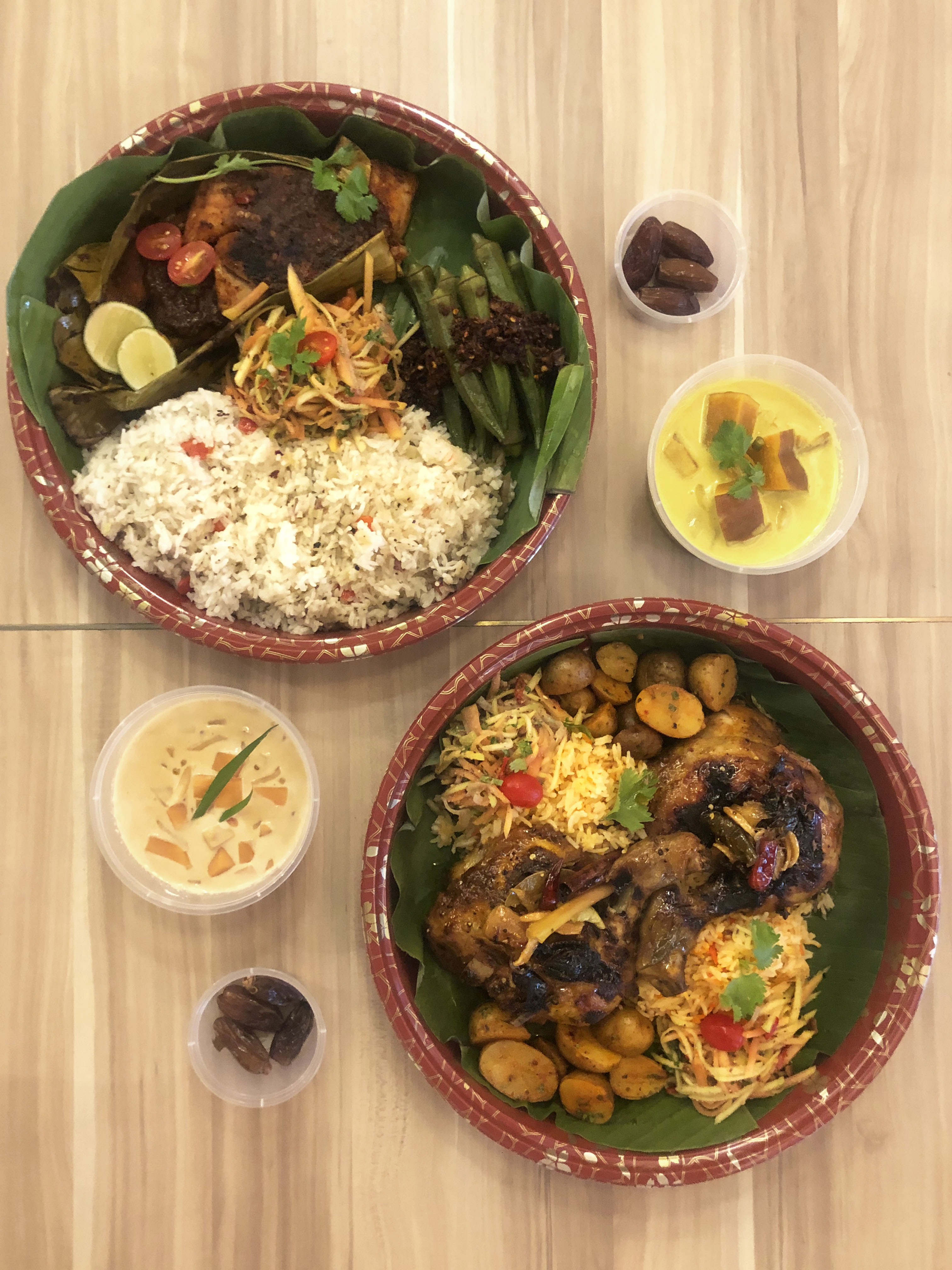 Gotta admit we've been here more than once. It may look like a modern-day cafe that serves some artisan coffee but there's more to this joint than its coffee. And since it's puasa, there's a new Ramadan menu called Ayam Gembira and Ikan Ceria.
Comes as a big set fit to serve 4 people, the Ayam Gembira set consists of roasted honey & herb whole chicken thigh plus scented rice and some sweet coconut soup dessert with sweet potato, taro & tapioca.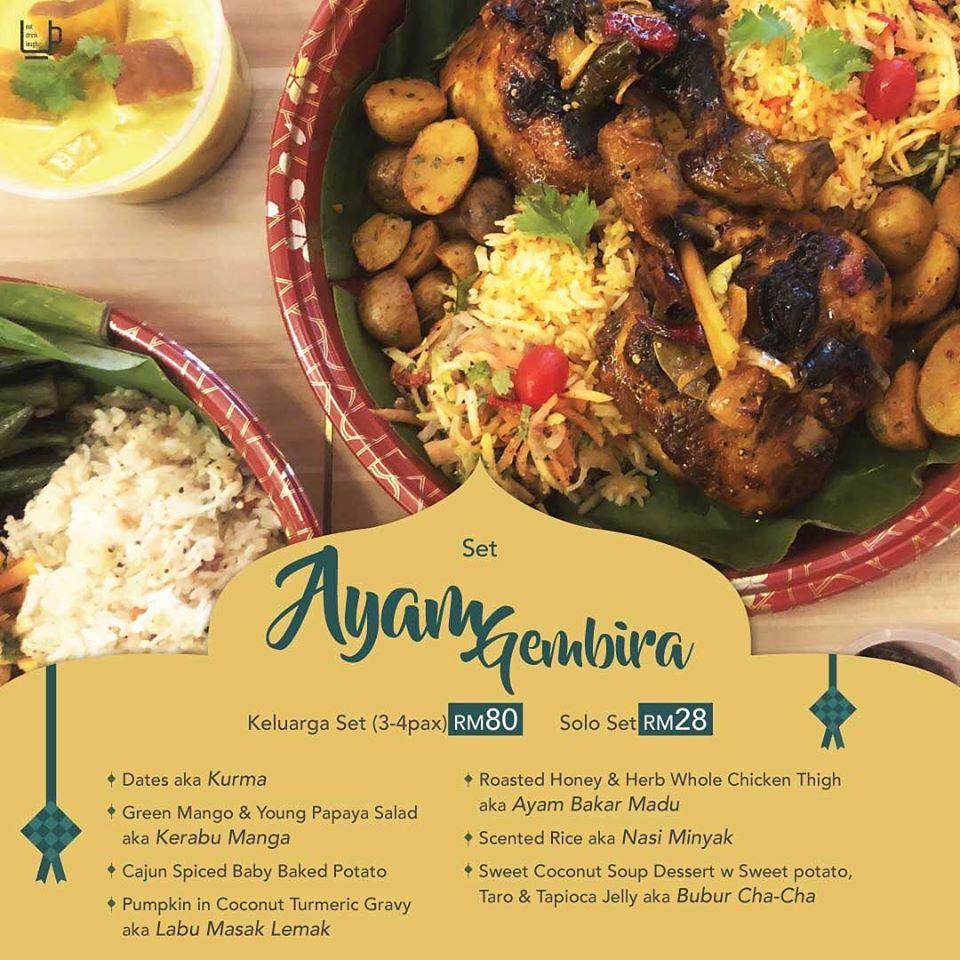 If that's too complex to explain it's actually called Ayam Madu, Nasi Minyak and Bubur Cha Cha.
There's also kurma and kerabu mangga for a healthy buka starter. With the kurma to aid digestion, the sour and spicy kerabu just starts you off right for the main event, the Ayam Gembira or the Ikan Ceria (Portuguese Fish – whole and a half dory) served with pilaf rice, cajun spicy baby potatoes plus a choice between sambal udang kering bendi OR labu masak lemak.
Honestly, explaining the menu is already a mouthful. What we don't complain though, is the taste. It has a rich, dynamic texture of Malaysia with hints of western flavours from the masak lemak to the dessert, a 1 Malaysia affair.
But there's a bit of a problem if your household consists of more than four. Easily enough, this place offers add-ons either the Portuguese fish, ayam madu or any pasta or rice dish so order extra for the monster in you.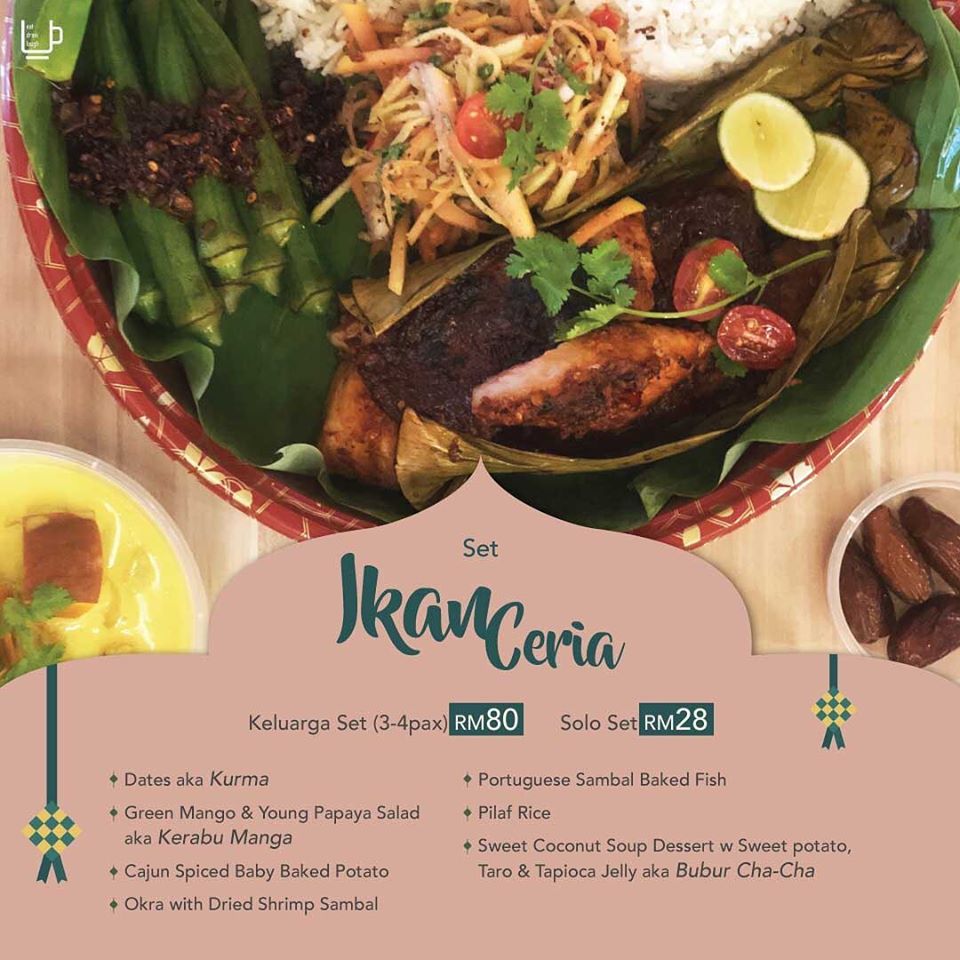 Price: Family set is RM80 but there's also a solo set (RM28) for you, single folks out there. For the huge portion, we consider this most value for money.
Nutritional values: Make no mistake, this is a full-course buka puasa meal right from the kurma to the bubur chacha so there's a colourful mix of nutritional values thrown into the mix.
Will we return? Don't ask. We always will.
Browse their menu HERE
Driving for takeaway? Find your way HERE
A String of Buka Puasa Options
Apart from the offerings above, we also found some other buka puasa hot spot you might want to check out. We haven't tried them out but we did a little digging to find the best ones with the most-positive reviews.
Gamelan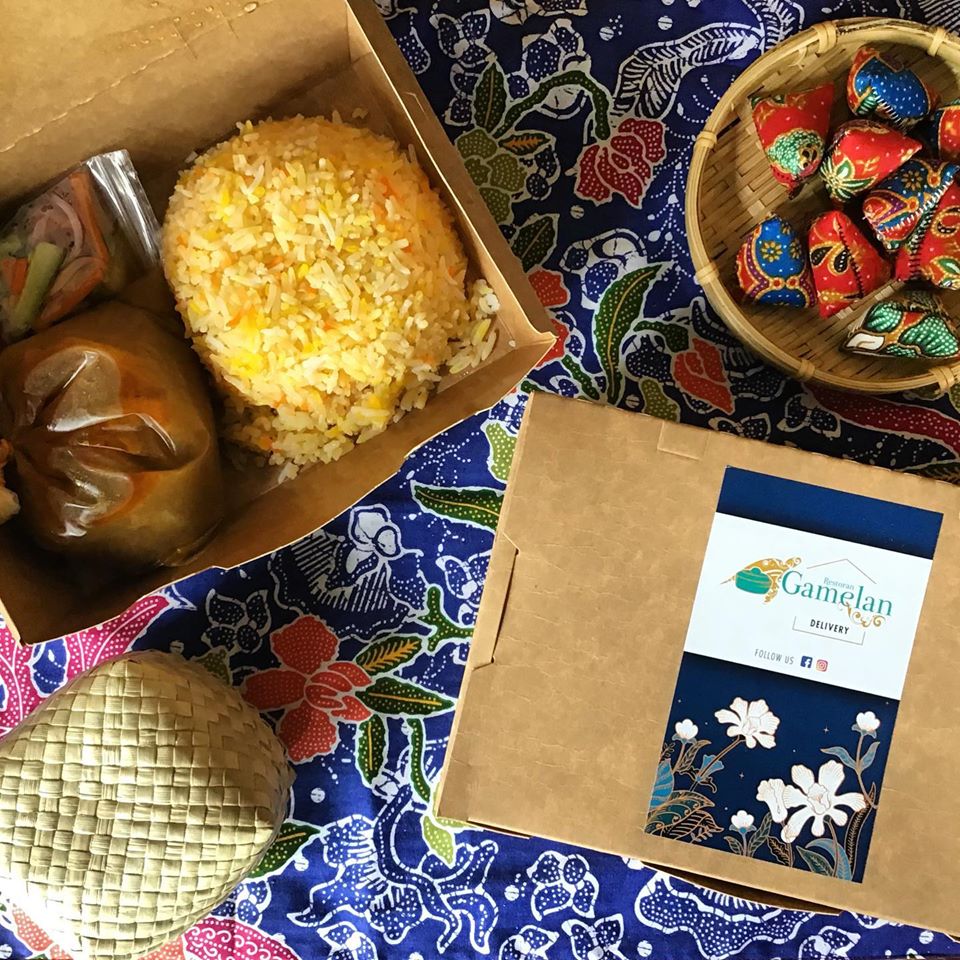 As the name suggests, Gamelan hails from the East Coast and its star of the show is Nasi Kerabu and Nasi Dagang, two of the most popular dishes from Terengganu and Kelantan.
Tips: Order the Nasi Dagang Ikan Tongkol and thank us later.
Dima Restaurant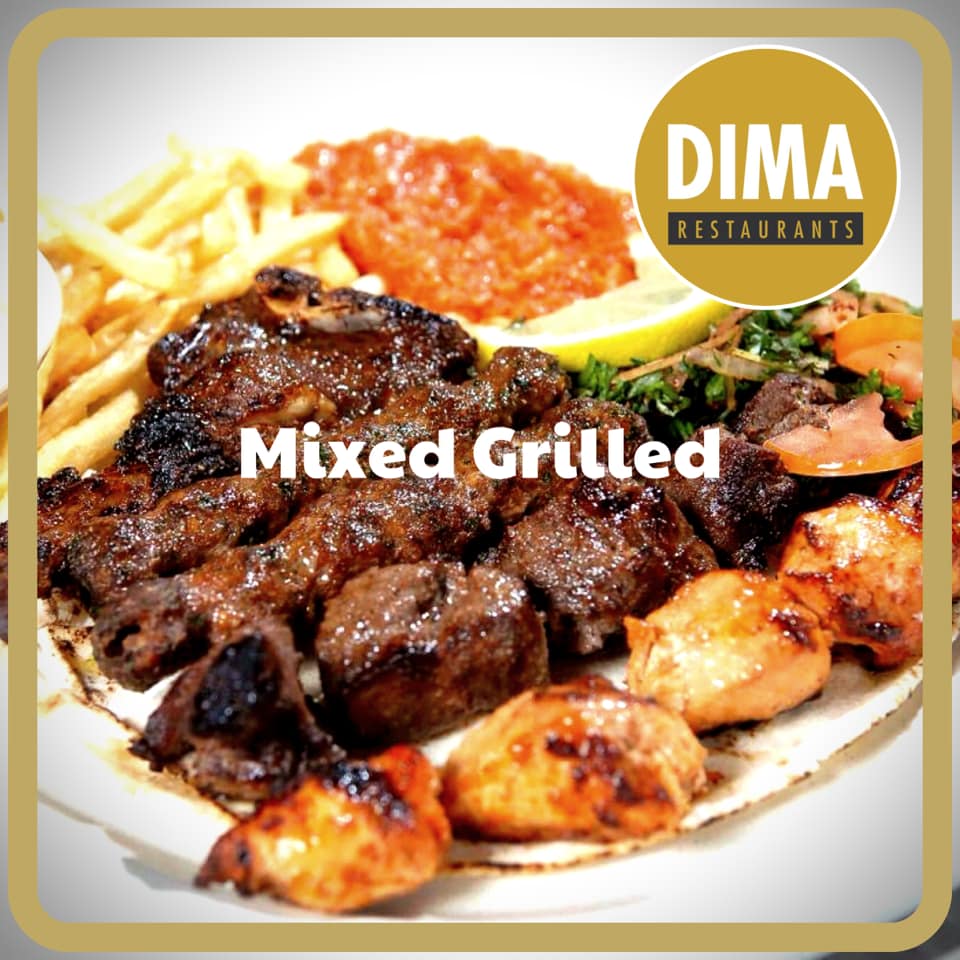 This Middle-Eastern joint has its own set of fans. Mixed reviews but overall still one of the best Arabic Yemeni cuisines you can get your hands on, especially the Mandi Rice.
Tips: There's a buka puasa menu right now. Order here.
Kerisek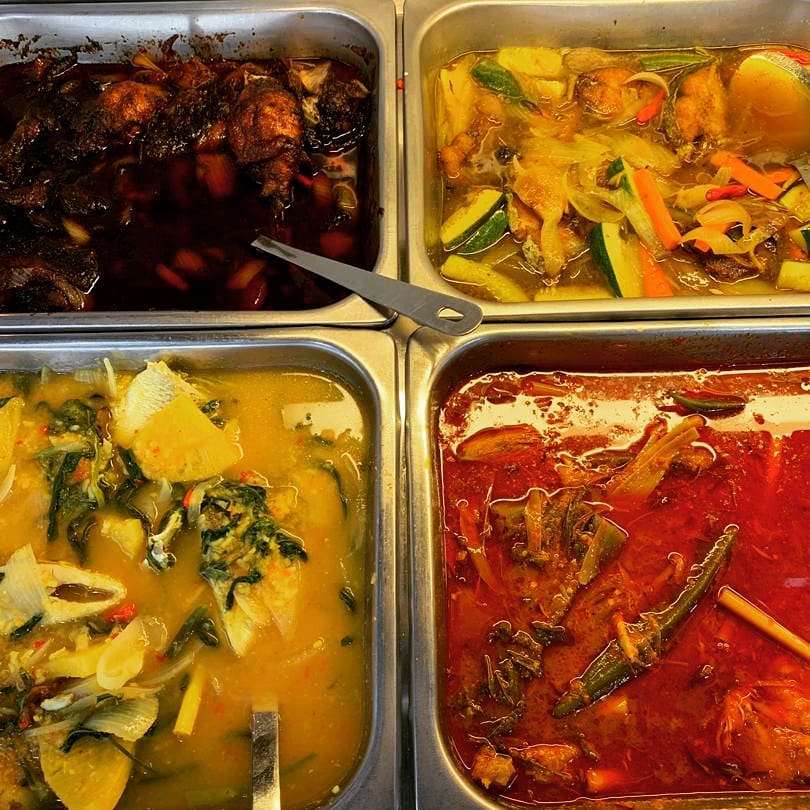 Although Kerisek is quite like your common nasi campur lunch spot, it's best offering lies in the afternoon bites, tea time snacks or specialities. For puasa however, they serve additional frozen afternoon snacks for you to bring home.
Tips: Order the sate. We hear it's the bomb. Too bad we don't have a picture of the sate.
Of course there are more hidden gems in Ara Damansara and the surrounding vicinity but since the greatest invention of Grab and Goodpanda, there's really no excuse for you not to dip your hungry fingers in these delectable gourmet hubs!
But in case you're feeling DIY-ish, you can always try to make your own rice and pasta HERE or try new recipes HERE.