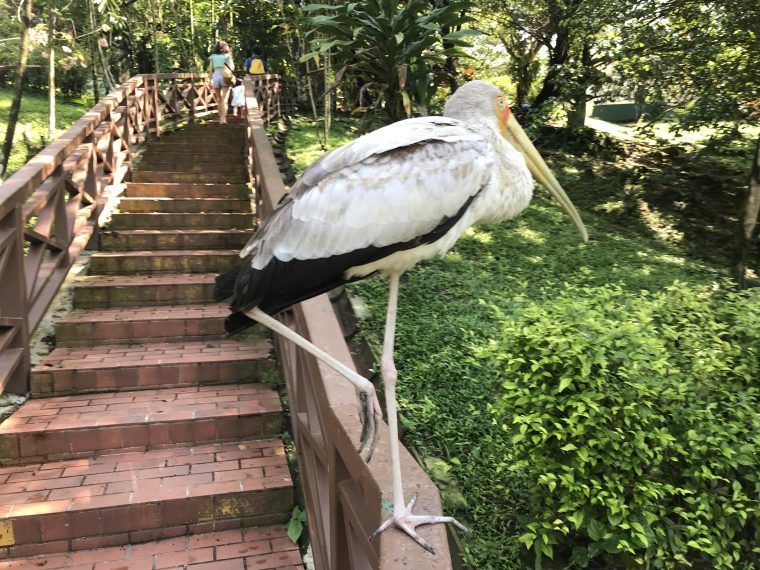 Located in Lake Gardens,Tasik Perdana, the Kuala Lumpur Bird Park is the world's largest walk-in aviary. 
In a normal zoo, you walk past animals in cages, but here, you walk into a giant cage instead. This lets you get up close and personal with thousands of feathered friends while allowing the birds to live and grow in a more natural environment. 
This free-flight environment is not only healthier for the animals, but also allows visitors to observe how birds of all shapes and sizes will interact and behave in the wild. There's truly nothing quite like it. 
Taking Flight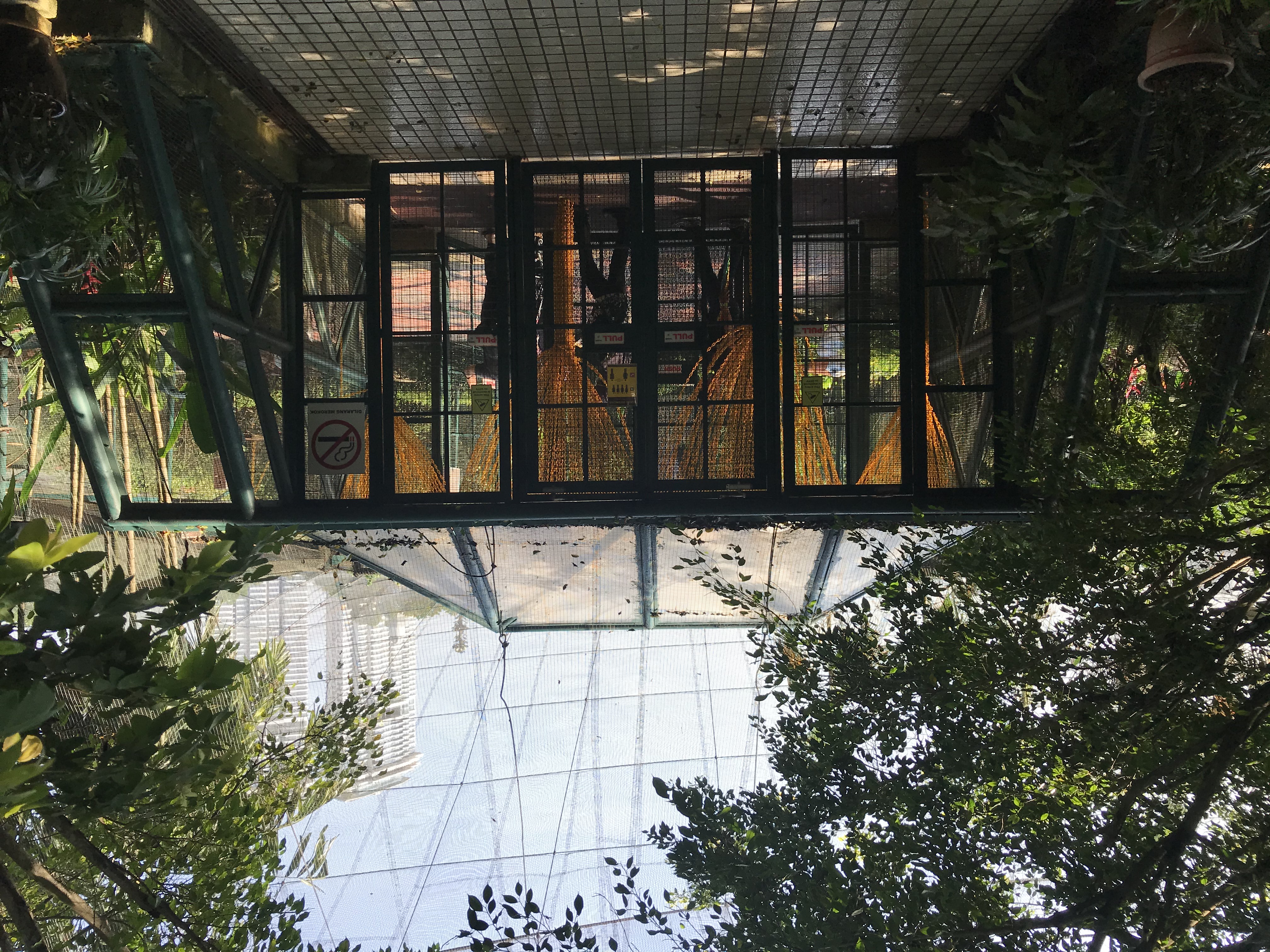 The first thing I noticed is the noise. 
The moment I stepped out of the car, I was hit with all the sounds that thousands of birds can produce as they go about their day. The chirping of songbirds is mixed in with all types of screeching, hooting and clucking, and this background noise can be heard all throughout the park. There's nothing in the world quite like it.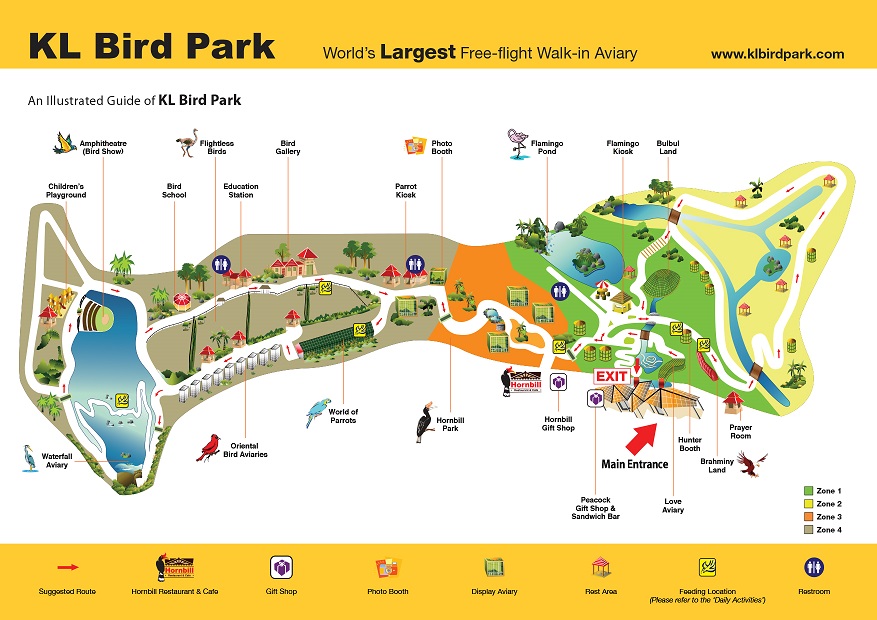 The park itself is pretty big — the whole place is spread out across approximately 20.9 acres! The park is divided into 4 main zones; Zone 1 and 2 are the free-flight zones, Zone 3 is the Hornbill Park and Zone 4 is the biggest zone, where you'll find a lot of facilities such as the Photo Booth, Education Station and Amphitheatre. 
Zone 1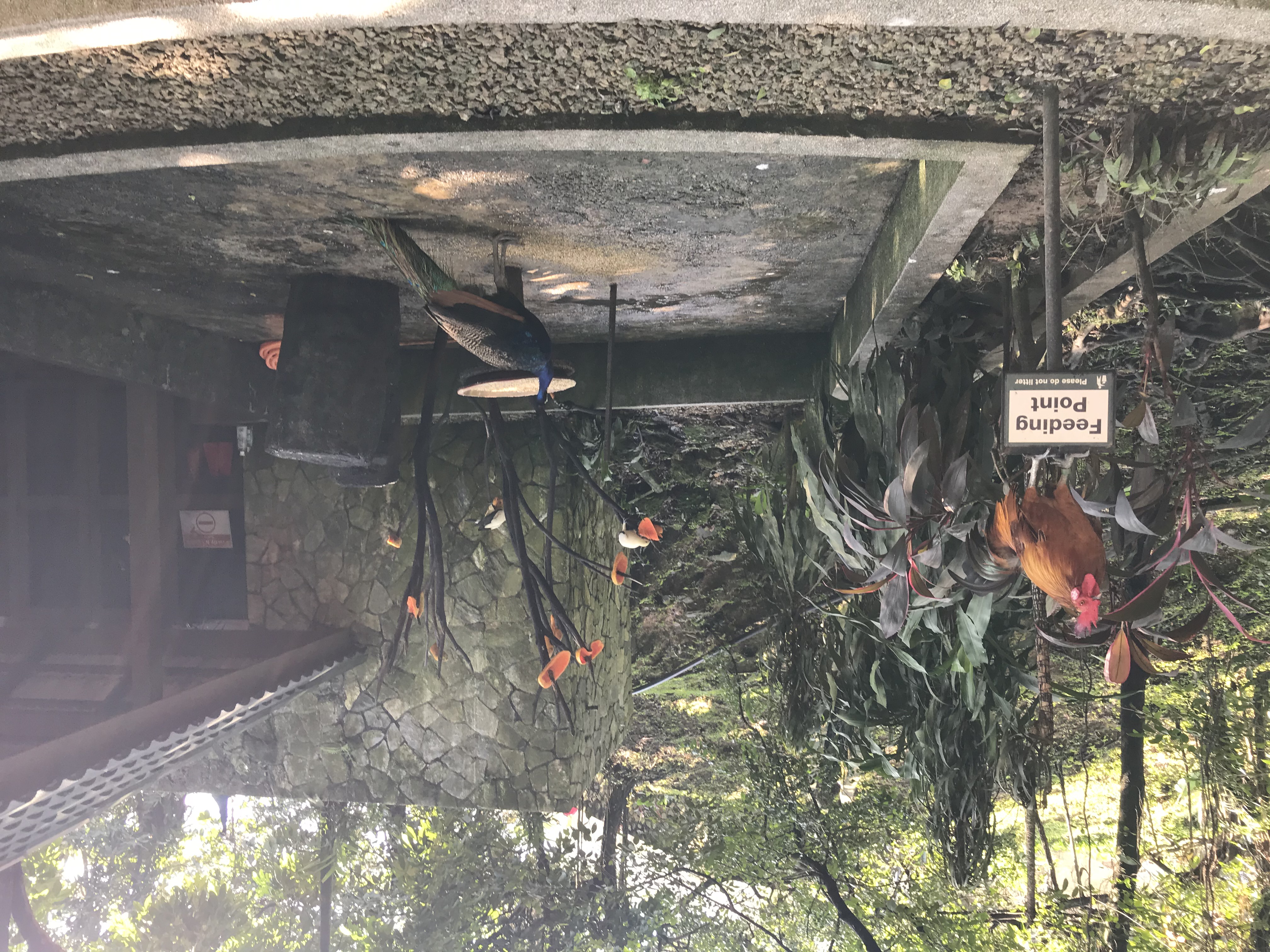 I started out in Zone 1, which is probably the most crowded of the zones. By "crowded", I'm not just talking about people (though there were quite a few families walking around); this place is absolutely filled with birds of all shapes and sizes. 
Walking down the paths, you can find everything from strutting peacocks all the way to roving packs of massive storks. They're the king of the road here, and when you run into a flock coming the other direction, you're the one who's expected to make way. 
The birds here are pretty friendly, though there are lots of signs warning people not to feed or bother them. Zone 1 has quite a few attractions, but I made a beeline for Brahminy Land to catch the Free-flying Bird Feeding (it starts at 10.30am every day).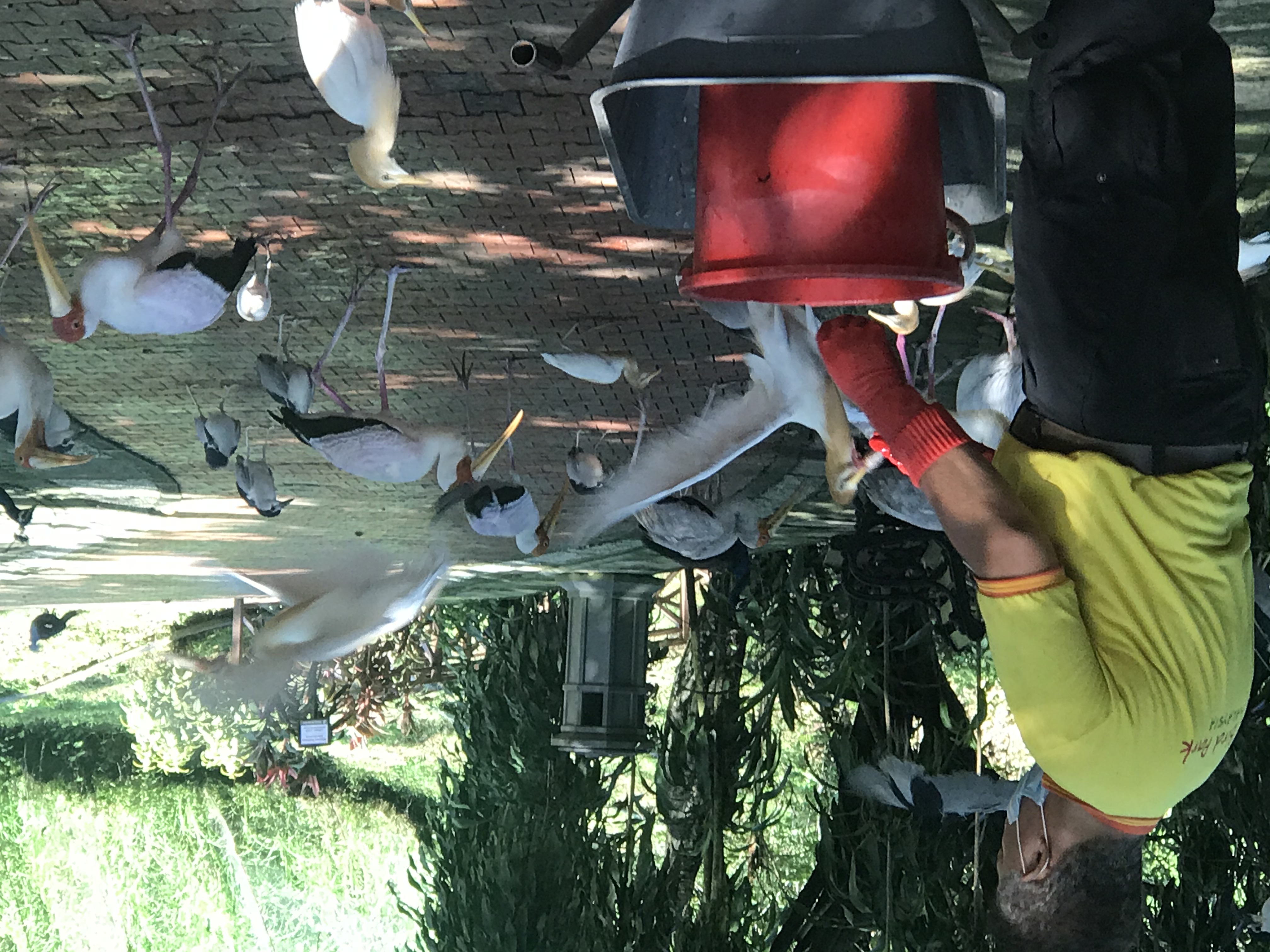 Some of the other attractions in Zone 1 include the Hunter Booth (you can watch the owls snoozing!), the delightful Flamingo Pond (you can take some great pictures while eating at the Flamingo Kiosk right next door) and the tranquil Bulbul Land — a little oasis where you can relax and feed the fish while surrounded by songbirds.
Zone 2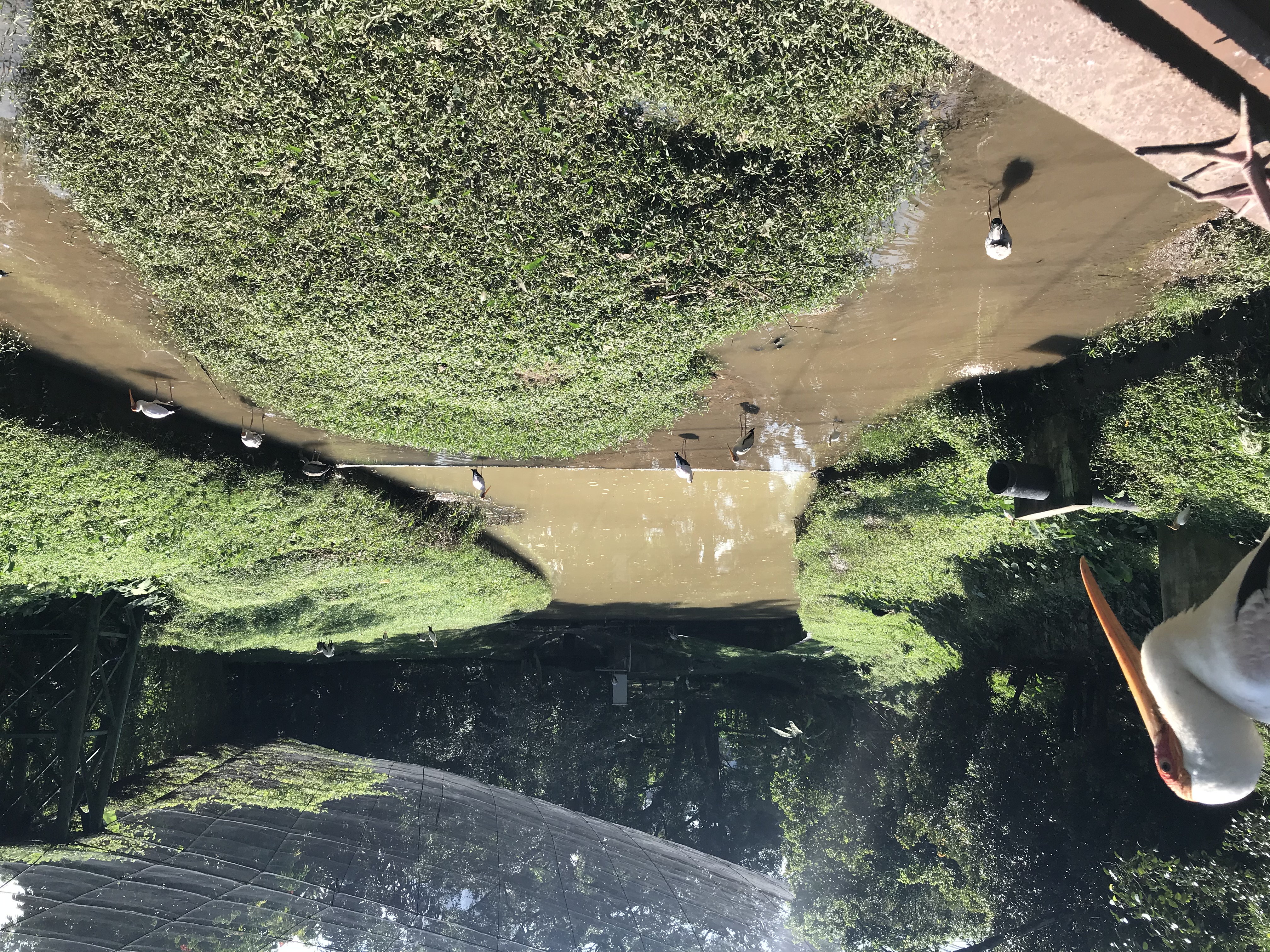 Zone 2's path takes you around a flowing stream that's home to a range of water birds such as the Scarlet Ibis. This is where most of the storks and egrets hang out whenever it isn't feeding time.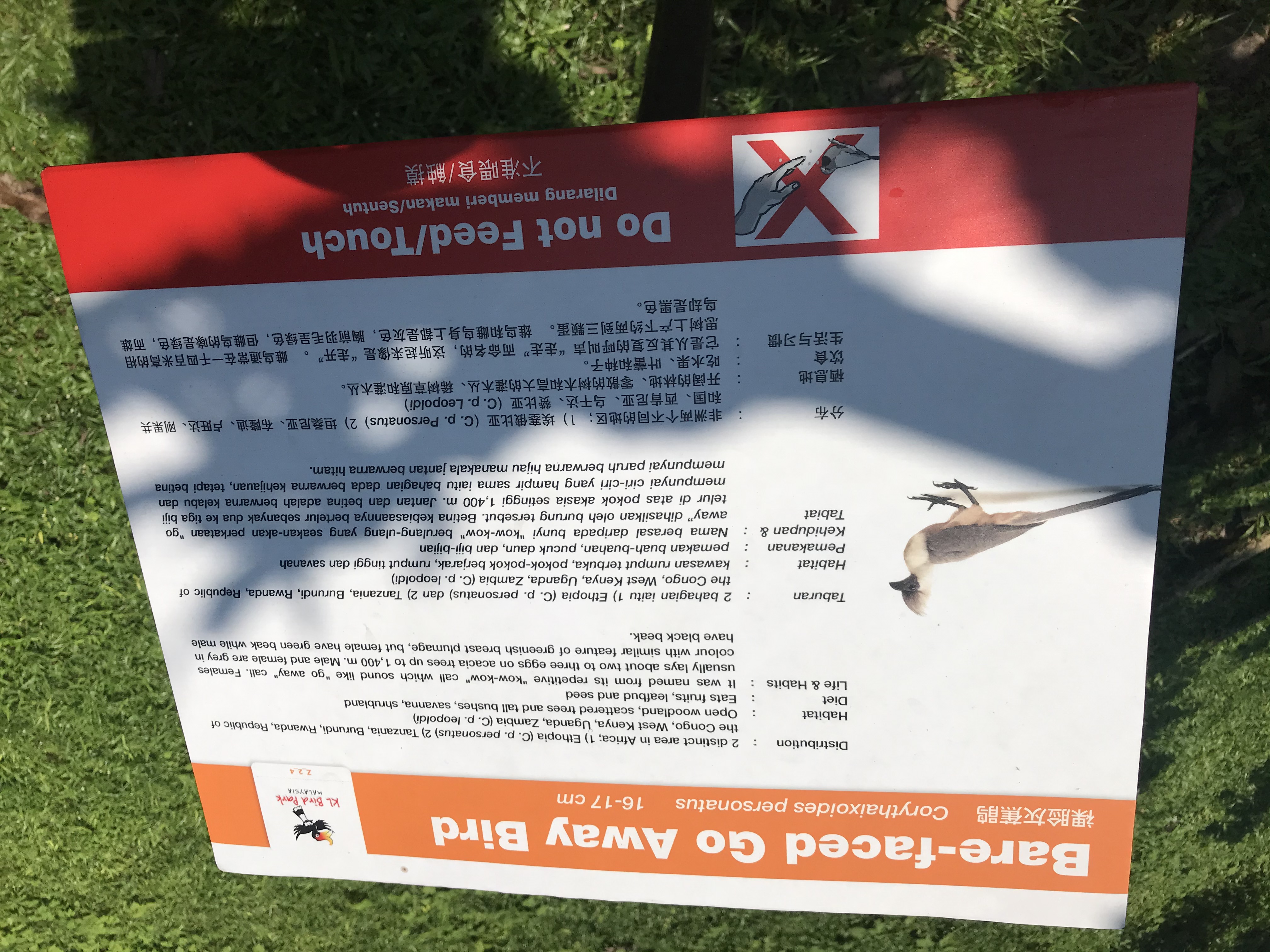 The riverside pathways provide an awesome view of the water birds interacting in their natural habitats. While this zone doesn't have as many attractions as the others, it was by far the nicest one to walk around. 
Zone 3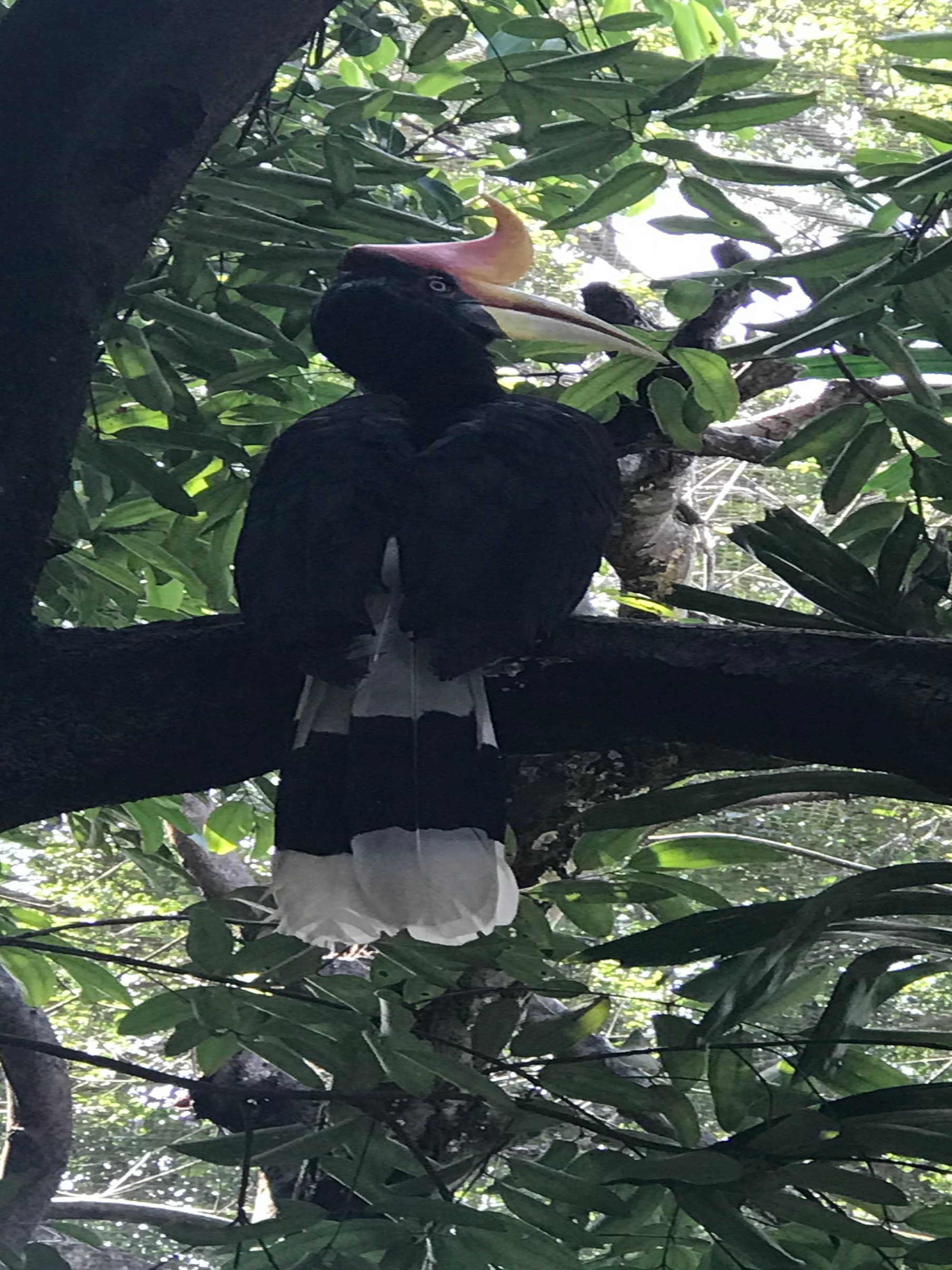 After going through the first two zones, it's finally time to hit Zone 3: Hornbill Park.
True to its name, this section of the park is home to their prized hornbills, including the majestic Rhinoceros Hornbill; one of the largest hornbill species in the world. 
I hung around this area until 11.30am, because that's when the Hornbill Feeding session began. Aside from the hornbills, Zone 3 is also where you'll find the Hornbill Gift Shop — the perfect place to pick up a souvenir or two to remember this trip by. 
Zone 4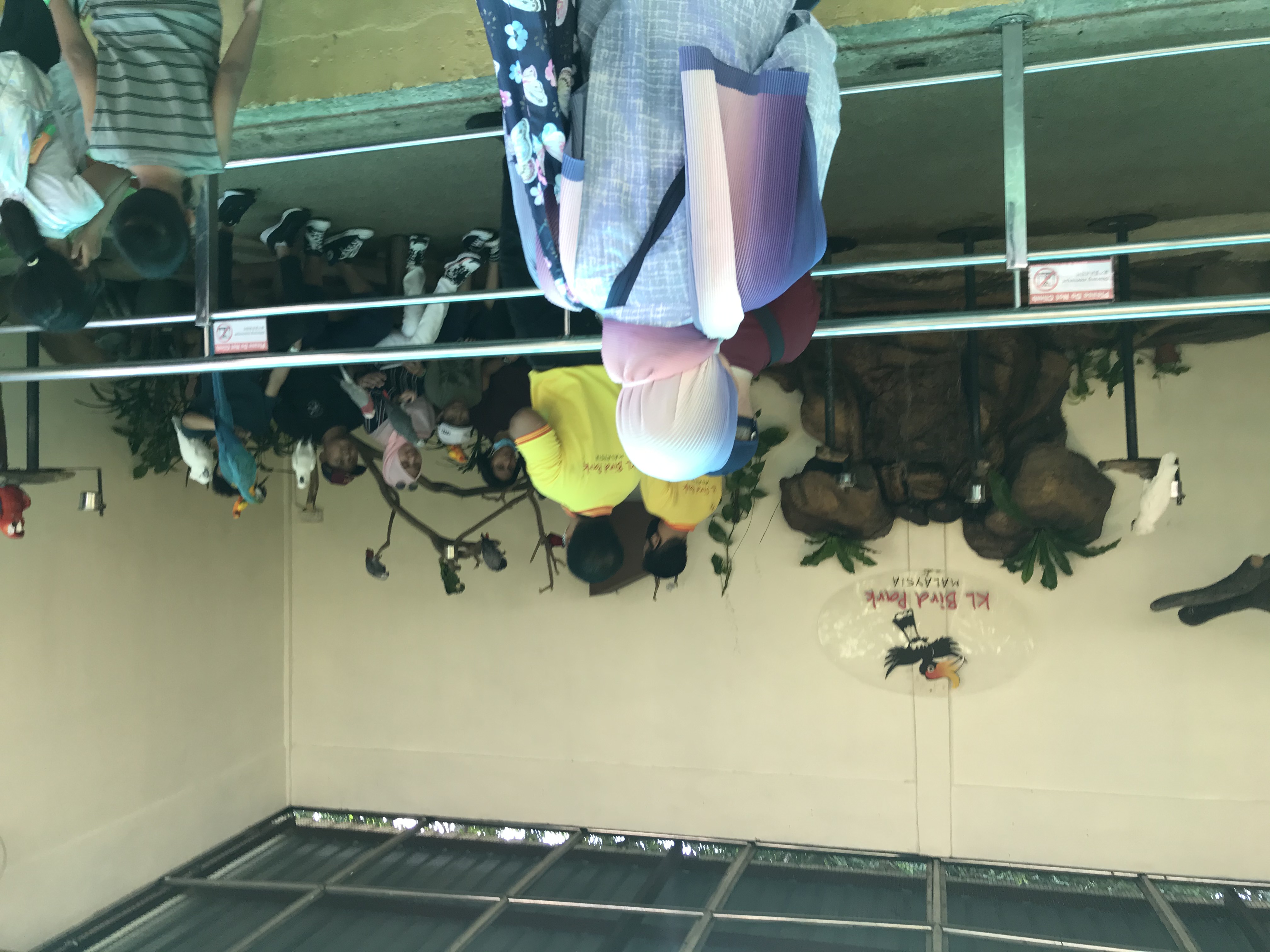 Time to move on to Zone 4 — the largest and most happening part of the park. The first stop is the Photo Booth, where you can pay to have your picture taken with a bunch of colourful (and surprisingly friendly) parrots. It was only around RM16 for a picture, but I didn't want to wait in line so I just moved on. 
Just a little further down the path is the World of Parrots — a walk-in mini aviary specially designed to hold over 20 different species of parrots. You can play, talk and even feed them!
The only problem? The line. 
Due to social distancing rules, only 5 people are allowed into the aviary at once. I got stuck behind a big family group with lots of kids, so eventually I lost my patience and just decided to come back later.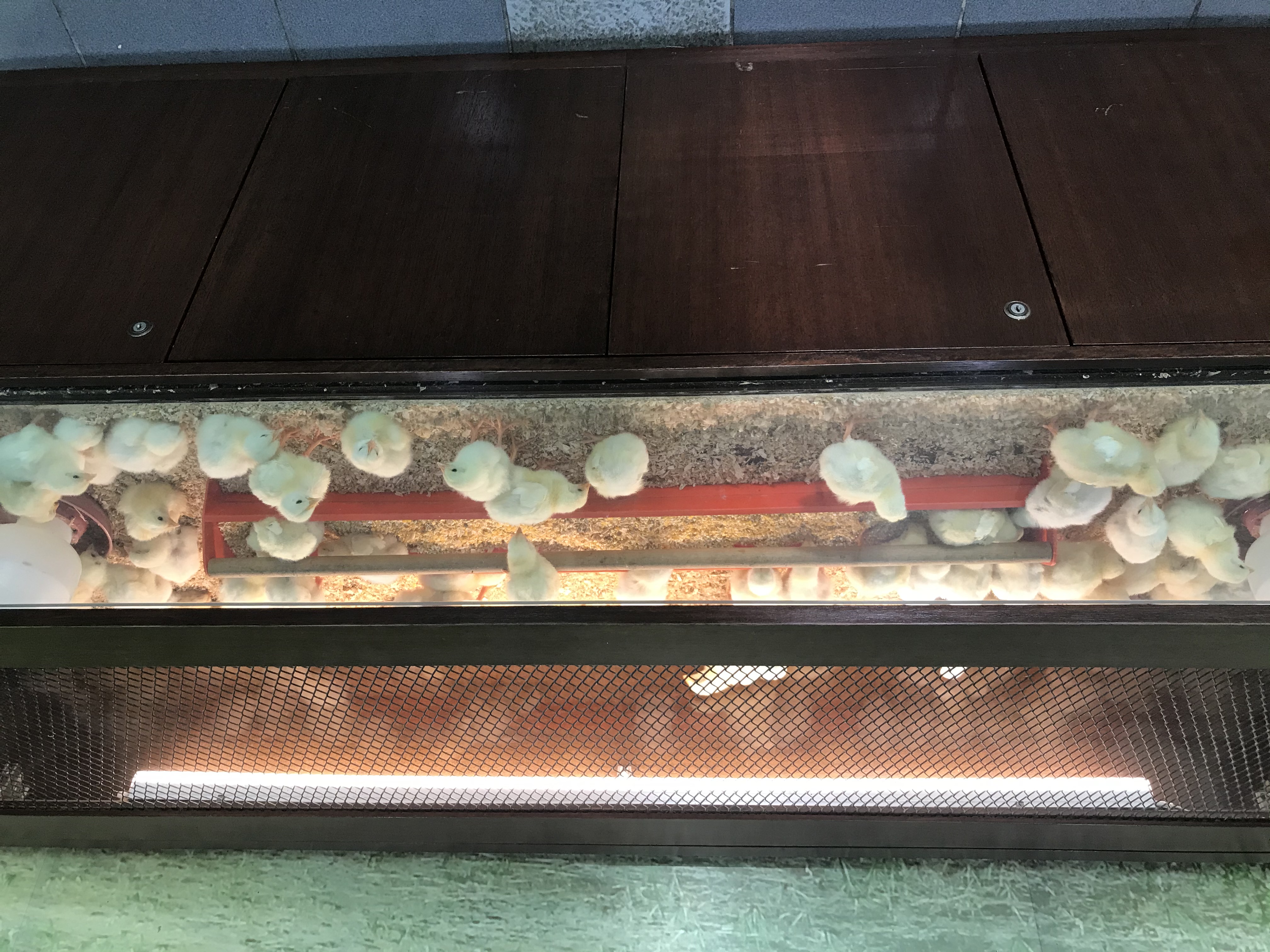 Fortunately, there's still a lot to do here. Zone 4 is where all the educational facilities are set up, including the Bird Gallery, Education Station, and Bird School. Here, you can learn all about birds; from their eggs to their feet. Best of all, they've got air-conditioning, which is great if it's starting to get a little hot out. 
Once you're done with the educational areas, it's time to head down to the Amphitheatre for the Bird Show (12.30pm and 3.30pm every day). Unfortunately, I had just missed the first showing and didn't stay in the park long enough to catch the second.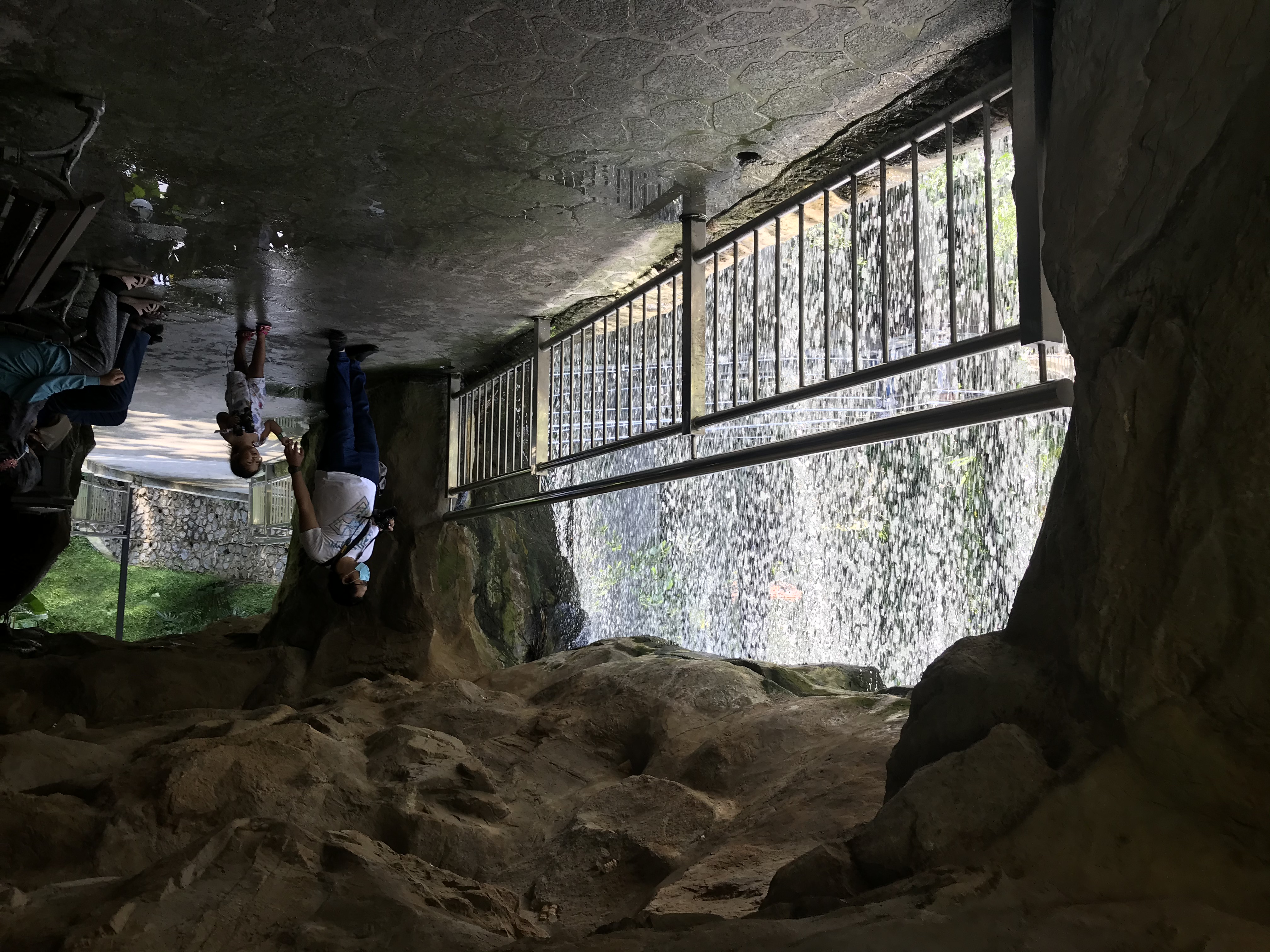 But that was fine. Even if I couldn't see the show, I could still check out the Waterfall Aviary next door. Set among lush green trees and a 30-foot man-made waterfall, this was the perfect place for a relaxing stroll. 
While exploring the area, I also ran into a Milky Stork, one of the most vulnerable and highly protected bird species in Malaysia. If you can, try to visit this part of the park later in the day as the Milky Stork Feeding starts at 4pm every day. 
Time to Go Home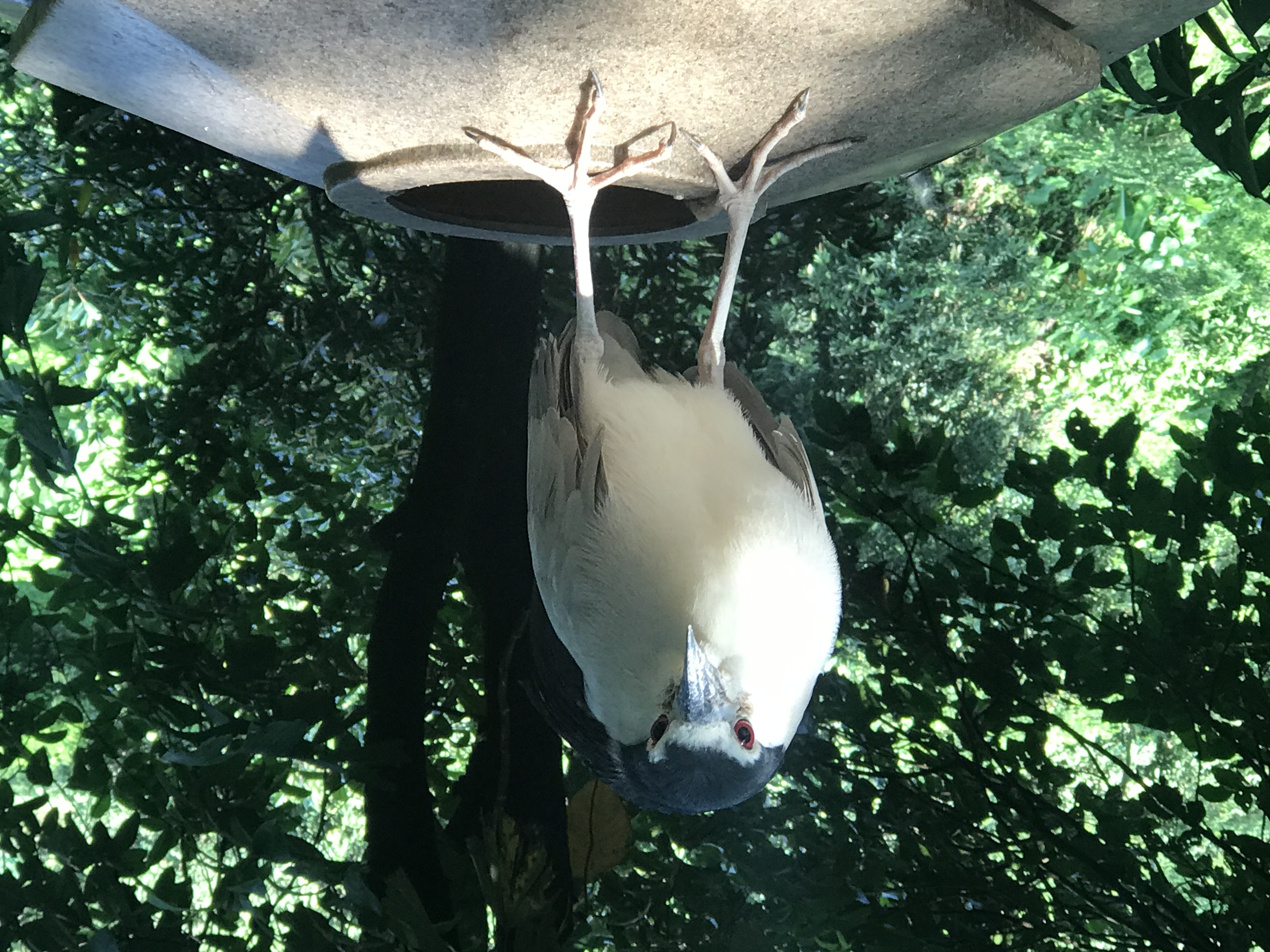 I took about 3 hours to get through the whole park, though it should be noted that I did hang around longer for the feeding shows. There's a lot of walking around, but fortunately there are plenty of rest spots. The paths are also designed to be pram- and wheelchair-accessible, so families bringing younger children or older grandparents can move about comfortably. 
To head home, I had to make my way back to Zone 1. The exit is on the same path you entered from, so it's easy to find once you figure it out. 
The path goes through the Peacock Gift Shop, so I took the chance to do some shopping. I ended up getting a nice shirt for less than RM20, so it's not like everything here is overpriced. Just… most things. 
But do you know what's not overpriced? The tickets.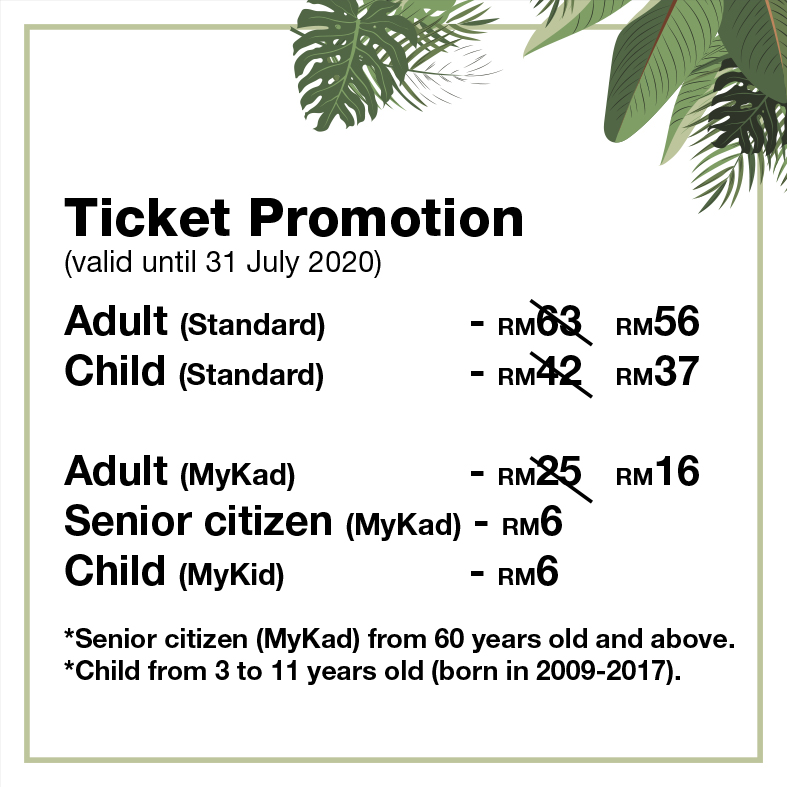 If you haven't been to the KL Bird Park, now's a good time as ticket prices are discounted until 31 July 2020. 
The KL Bird Park is open every day from 9am to 6pm. If you're planning a visit, make sure you come in early – not only will it be much easier to find parking, but the park is also much cooler and more comfortable to explore before the temperature gets too hot in the afternoon. 
So what are you waiting for? The KL Bird Park is an unmissable experience for any animal lover. There are so many things to see and do, you won't be bored for even a single moment!
And if birds aren't your thing, we've got a couple of other animal attraction spots that's only a short drive away in and around the Klang Valley area.