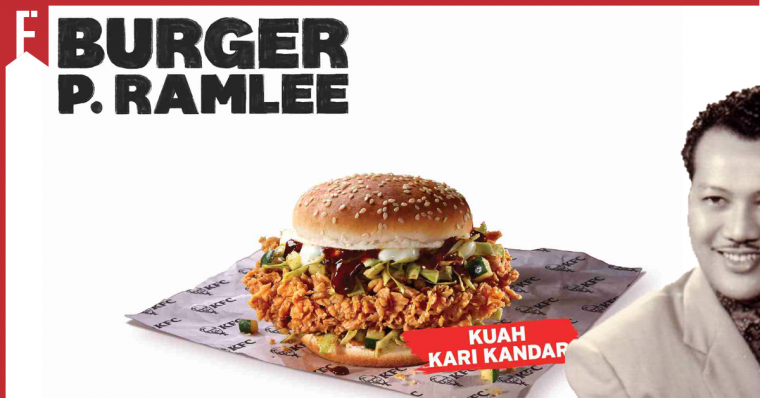 When I heard of KFC's new Burger P. Ramlee, I knew that I absolutely had to try it. The day it released (28 October 2021), I was so excited that I even skipped breakfast so that I could leave home a few minutes earlier.
Unfortunately, when I reached the KFC outlet near my office, I discovered that the place only opened after 10am. Disappointed, I went to work that morning hungry and empty-handed. But all was not lost, however; through the miracle of modern technology, I could simply have the burger delivered to my office!
After placing the order, I kept glancing at my phone, waiting impatiently for the moment when my food would arrive. At last, the Grab driver reached just as my lunch break was starting. I finally had a chance to personally try the KFC Burger P. Ramlee!
The excitement lasted until I actually tasted it and realised that I should have just ordered a regular Zinger Burger instead.
Burger P. Ramlee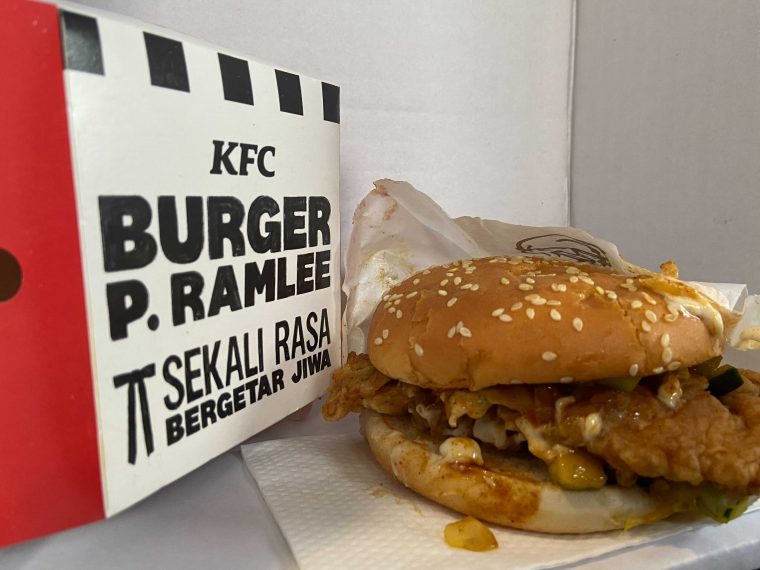 Inspired by the late Malaysian legend, the Burger P. Ramlee is KFC's newest invention.
This exclusive and limited-time-only burger is meant as a tribute to P. Ramlee. Specifically, it's a tribute to his love of Nasi Kandar. He enjoyed the dish so much that it was even mentioned in his final film Laksamana Do Re Mi!
"P. Ramlee is a talented visionary who left behind a rich legacy in Malaysian culture that still resonates and is beloved by all. Our latest innovative menu, Burger P. Ramlee — a delightful combination of KFC Zinger and P. Ramlee's favourite Nasi Kandar, celebrates his legacy and is our humble tribute to the legendary figure," said Chan May Ling, Chief Marketing Officer of KFC Malaysia.
If you've never had it before: take a normal Zinger Burger, then replace all the mayo and cheese with kuah curry and chopped cucumbers.
It certainly has a very… interesting taste, but personally I think I'd prefer the original Zinger.
The Man Behind the Burger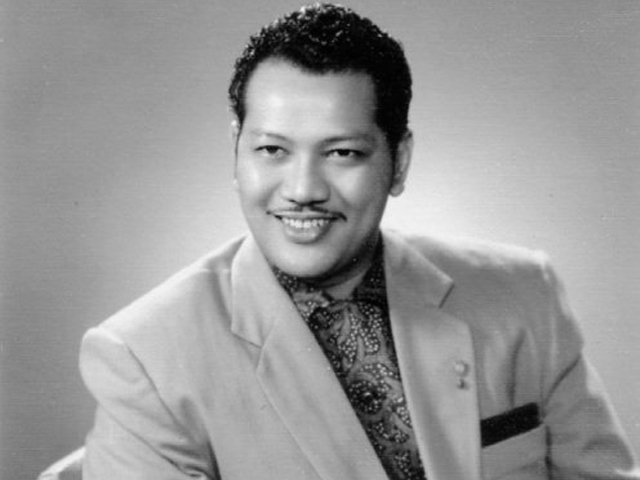 For now, let's focus on the important part — P. Ramlee.
Before becoming a burger inspiration, P. Ramlee was known as one of Malaysia's most influential entertainers. We've all heard his name, but who was he, really?
How could you describe a man like P. Ramlee? In many ways, he could be considered a once-in-a-generation genius.
Throughout his career, he produced no less than 401 songs and 66 films, many of which are considered classics even to this day.
Today, his name is not as well known as it used to be. But for our parents and grandparents (and even us!), P. Ramlee was someone that everyone knew and loved. I would call him the old Malaysian version of Justin Bieber, but I'm pretty sure my mother would murder me in my sleep for comparing P. Ramlee to the "Baby, baby ohhhh~" guy.
So Let's Start From The Beginning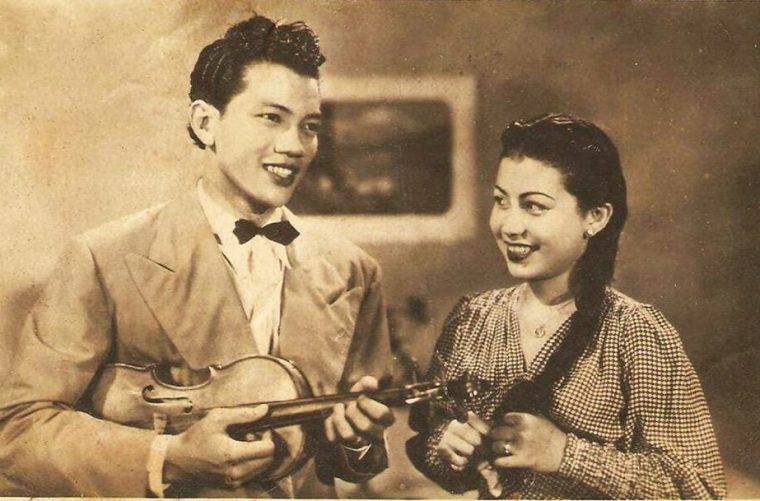 P. Ramlee was born on 22 March 1929 in Penang, Malaysia. His father, Teuku Nyak Puteh bin Teuku Karim, originally came from a wealthy family in Aceh while his mother, Che Mah binti Hussein, was a local Penangite.
When their son was born, they named him Teuku Zakaria bin Teuku Nyak Puteh. However, when he went to school, his father registered his name as "Ramlee bin Puteh" instead.
As he grew up, young Ramlee attended several schools: Kampung Jawa Malay School, Francis Light English School and Penang Free School.
During the Japanese Occupation, he was pulled out of the Penang Free School and enrolled in the Japanese Navy School (Kaigun Gakko). While studying there, Ramlee learned the basics of music notation and singing Japanese songs from his teacher Hirahe-san.
When the war ended, Ramlee continued to develop his love for music. He formed a band called Teruna Sekampung (lads from the village) and began dabbling in songwriting, singing and arranging. When he was 16, he joined a singing competition organised by Penang Radio, winning third place on his first try.
Over the next few years, he would continue to develop his talent as a singer and songwriter by joining various other competitions across Penang, culminating in a cultural festival in 1948 where he performed his own original composition Azizah.
This performance caught the eye of Tamil film director B.S. Rajhans, leading to the beginning of a new era in Malaysian films.
A Star Is Born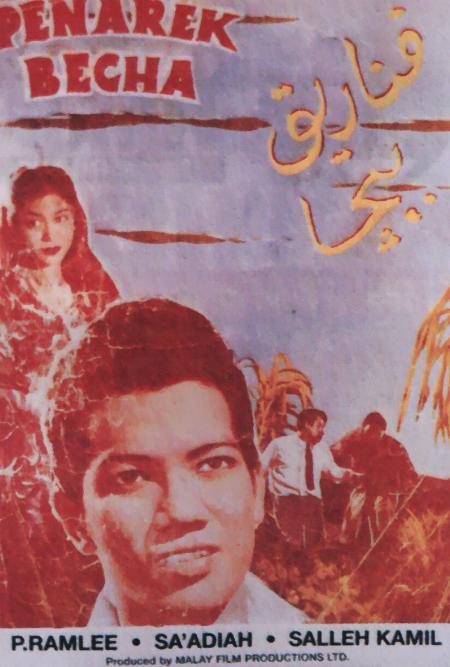 Realising Ramlee's talent, Rajhans offered him a job in Malay Films Productions, a film studio set up by the Shaw Brothers in Singapore. Ramlee began as a humble backup singer, though he helped out wherever he could. At one point, he even worked as an assistant camera operator — an event that probably helped to spark his interest in directing as well as starring in films.
Ramlee's first big role came in 1948 when he debuted in Chinta. This film was important not just to Ramlee, but to all Malaysians as it was the first Malayan film to be released after the declaration of the Malayan Emergency. Today, it is also the oldest surviving film of Malayan cinema!
Chinta was a success, but for Ramlee, it was only the beginning. He would go on to star in 20 more movies before getting the chance to direct his own film for the first time in 1955.
But Ramlee wasn't content with just directing; he was also credited as the film's actor, writer and composer!
His film, Penarek Becha (The Trishaw Man), was released in 1956 as a massive hit. It is still considered one of the best Malay films of the era even to this day.
What Made P. Ramlee So Special?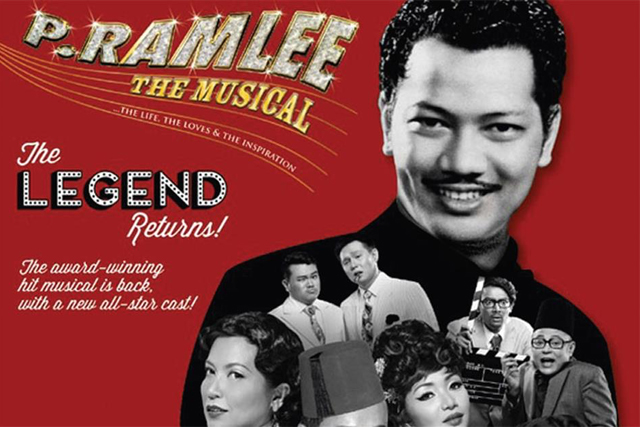 While it would be easy to claim that his success was all because of his talent, the truth was that natural talent only played a part in it. Natural talent alone could help make one song or film, but no one could have produced as much as Ramlee without putting in countless hours of blood, sweat and tears.
In the age before the internet, Ramlee took the Malaysian entertainment industry by storm. Movies, songs, comedies… his influence could be felt everywhere.
In March 2021, Free Malaysia Today got a chance to interview his friend and fellow entertainer Ahmad Khan (aka Ahmad Nawab), who helped to put Ramlee's success in context.
"He was a good friend and a genius," he said. "He liked to make films for everyone."
Ahmad believed that Ramlee's success came from the way that he took inspiration from the variety of cultures and traditions that he was exposed to while living in Malaysia. It gave his films a sense of timeless joy and hearkened back to a simpler time.
"When you watch a P. Ramlee film, you will want to watch it again and again," he said. "Other movies, you will only want to watch once."
Putting Malaysia On The Map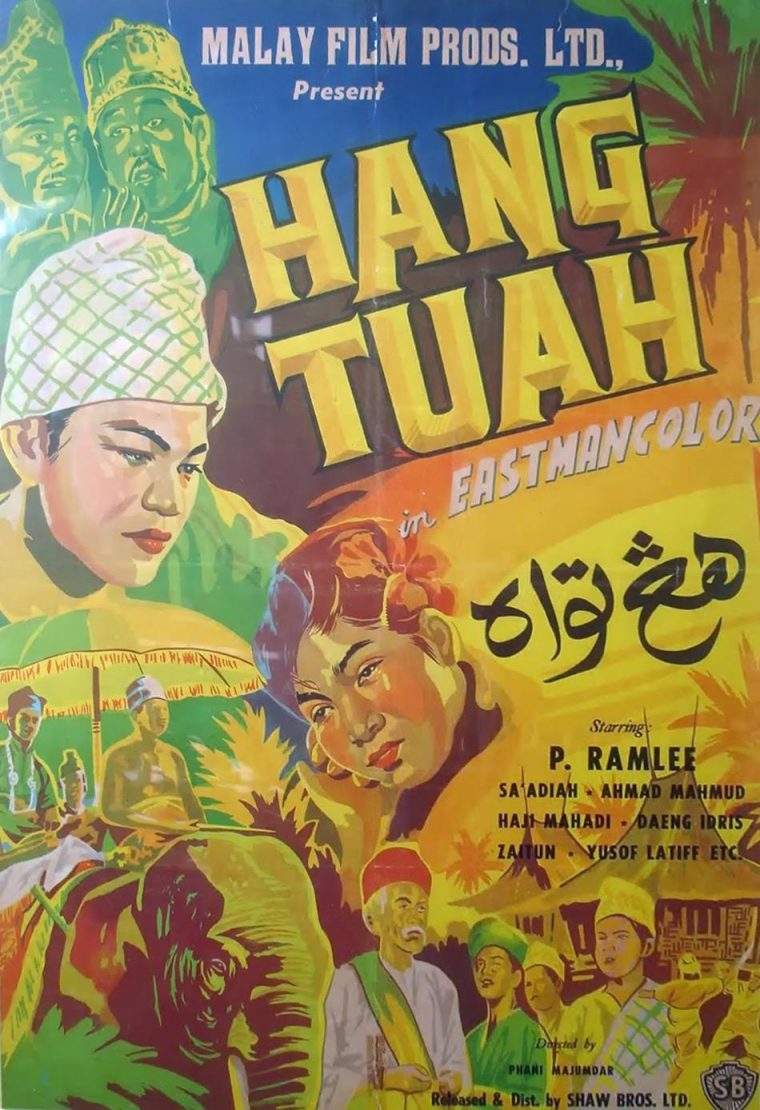 Ramlee's brilliant talent soon drew attention, even from those living overseas.
In 1956, his film Hang Tuah was awarded the Best Musical Score in the Third Asian Film Festival in Hong Kong. A year later, he would earn the Best Male Actor trophy for his performance in Anakku Sazali at the Fourth Asian Film Festival in Tokyo.
Some of his other awards include Best Comedy Film for Nujum Pak Belalang, Most Versatile Talent for Ibu Mertua Ku and Best Comedy Film for Madu Tiga.
Not content with films alone, Ramlee also took part in the production of television series, stage plays and even radio dramas. And that's not even including the hundreds of songs that he composed, wrote and sang across every genre from jazz to joget!
However, while Ramlee's star rose to never before imagined heights, this success would not last forever.
The Fall of P. Ramlee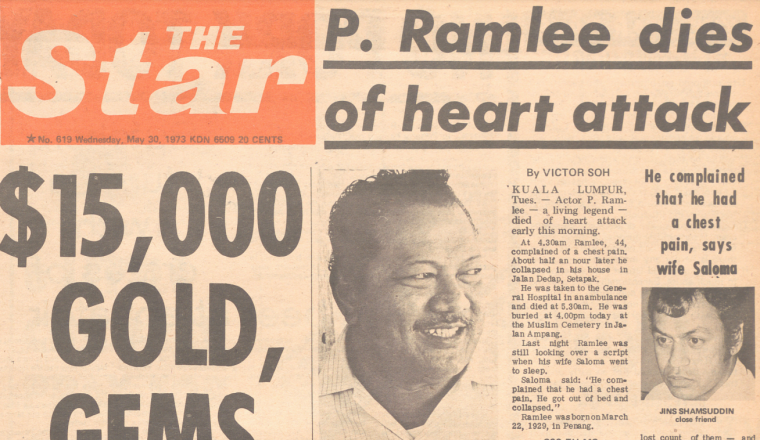 Despite all his previous successes, Ramlee's last few years were filled with despair. He moved back to Malaysia and joined Merdeka Film Studios, only to struggle as the new studio lacked the experience and resources that he was used to.
Aside from that, the industry that he knew and loved was changing into something he couldn't recognise.
The 60s marked a new era in entertainment. Colour films were the big new thing. Malaysians were enjoying films from Indonesia, Hong Kong and Hollywood. Even the music scene was changing as new genres like pop, rock and reggae began to gain popularity.
For someone like Ramlee who'd built his career on classic black-and-white films and mellow Malay melodies, these new changes were a disaster.
Just a few years ago, he had been seen as a golden talent who turned everything he touched into gold. But now his movies were flopping and his contracts were not renewed. He became known as a "has-been", a fact that drove him into a state of despair.
"People don't care about me anymore; my career's finished," Ramlee confided to a close friend. "I wanted Malay films to be more advanced and beautiful like international films, but I've failed."
Though he struggled to recover his career, Ramlee's heartbreak and stress proved to be too much.
On 29 May 1973, he suffered a heart attack and died.
He was only 44 years old.
The Legacy of P. Ramlee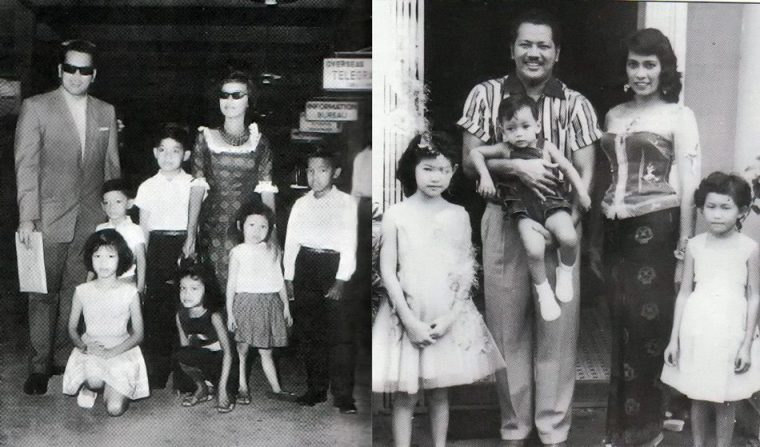 Ramlee was married a total of three times.
His first wife was Junaidah Daeng Harris, who married him in 1950. He would divorce her and marry his second wife Noorizan Mohd Noor in 1955. In 1961, he would again get divorced and remarried for the third and final time to singer Salmah Ismail (aka Saloma).
Ramlee had a total of seven children, three of whom were adopted. He also had a stepson.
In the years after his passing, Ramlee's son Mohamad Nasir P. Ramlee would carry on his father's legacy by starring and directing his own films — including several sequels to his father's films.
Remembering A Legend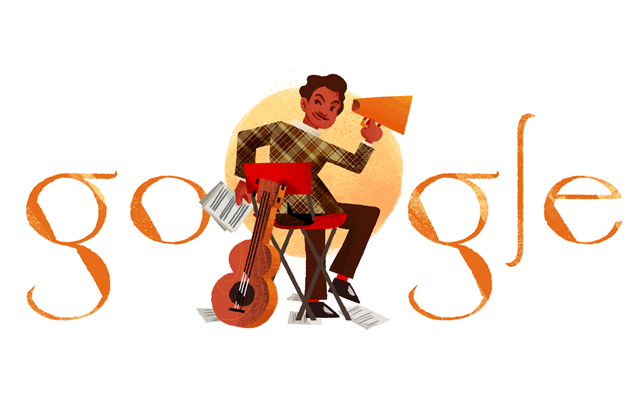 48 years after his death, Ramlee's name still lives on.
Walking around Malaysia today, you can see his name on street signs and watch recordings of his classic hits online. In 1990, he was posthumously given the title Tan Sri. In 2009, the Sarawak State Government awarded him the title of "Datuk Amar".
His birthplace, The P. Ramlee House, has been turned into a museum celebrating his contributions to Malaysia's entertainment industry.
And yes, he even has a burger named after him now.
While I personally didn't enjoy it, I'd like to think that he would. But even if he didn't, Ramlee would probably be pleased to see how Malaysia's entertainment industry has managed to survive for so long and even spring back to life after a whole year of lockdown.
If you're interested in experiencing more of Malaysia's modern entertainment industry, be sure to check out:
Are Live Shows in Malaysia Finally Back From The Dead?