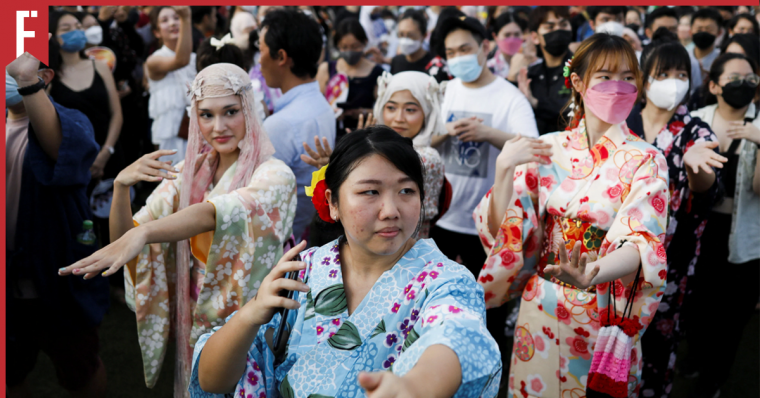 Like thousands of other fellow Malaysians, I made my way over to Shah Alam last Saturday in order to participate in the oh-so-controversial Bon Odori Festival 2022.
And honestly? I had a blast.
After all these years of staying home alone, this festival had just about everything I was hoping for. There were delicious food and drinks, beautiful costumes in every colour and pattern imaginable, soulful old Japanese music and let's not forget — the fun dances.
Of course, it turned out that I was not the only one eager to experience Japanese culture. Despite — or perhaps because — all the controversy that had been stirred up by certain parties beforehand, Malaysians of all ages and races showed up to eat, dance and enjoy the atmosphere.
In fact, it is estimated that between 35,000 and 50,000 visitors showed up to this year's festival!
Because of all the fun we had, I couldn't help feeling that the event ended far too quickly. Even as everyone packed up to go home, I wanted more.
The Good News: There's Another Bon Odori Festival Happening This Month!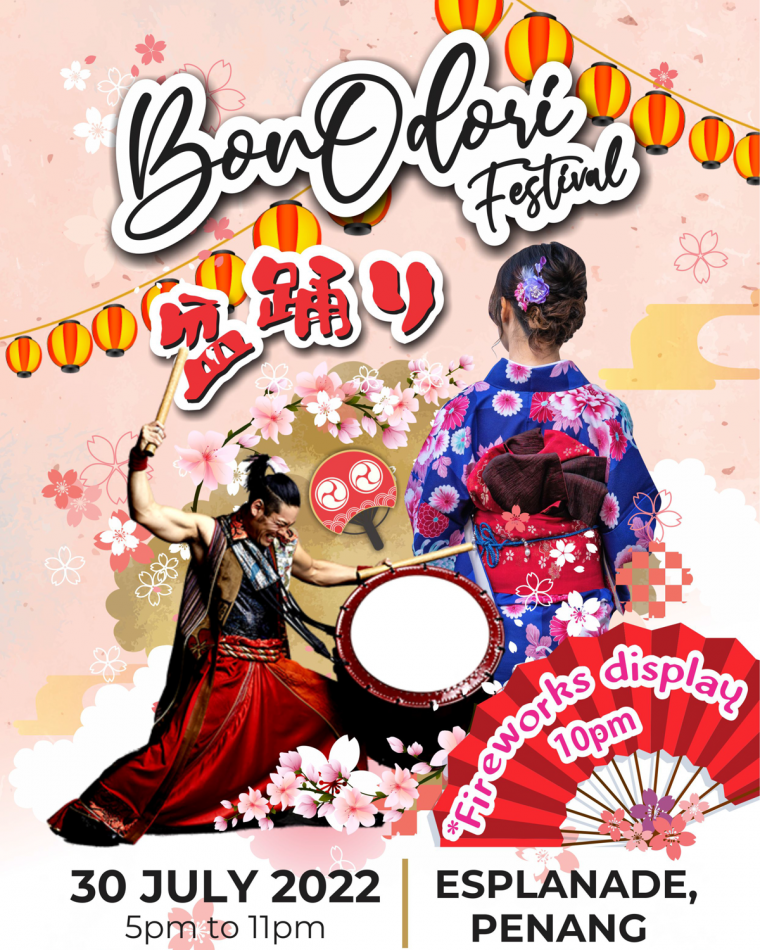 The bad news: it's in Penang.
Seriously though, no offence to all you Penangite readers out there. I love your crazy island and your overhyped char kuey teow, but I ain't driving all the way up there for a one-day event.
In any case, here are all the details for anyone interested in joining the Penang Bon Odori Festival:
Location: Esplanade, Penang

Date: 30 July 2022 (Saturday)

Time: 5pm to 11pm
This Bon Odori event promises to be just as big — or perhaps even bigger — than the Shah Alam one. Just like before, there will be food, drinks and dances aplenty. They're even planning to add a fireworks display from 10pm onwards!
Pro-tip: Try to come in early and get all the food you want immediately. If you wait until you get hungry, then by the time you go to buy food, there'll be long lines at every stall.
Don't Worry, There Are More Japanese Festivals Happening Closer to Home (if you live in the Klang Valley, at least)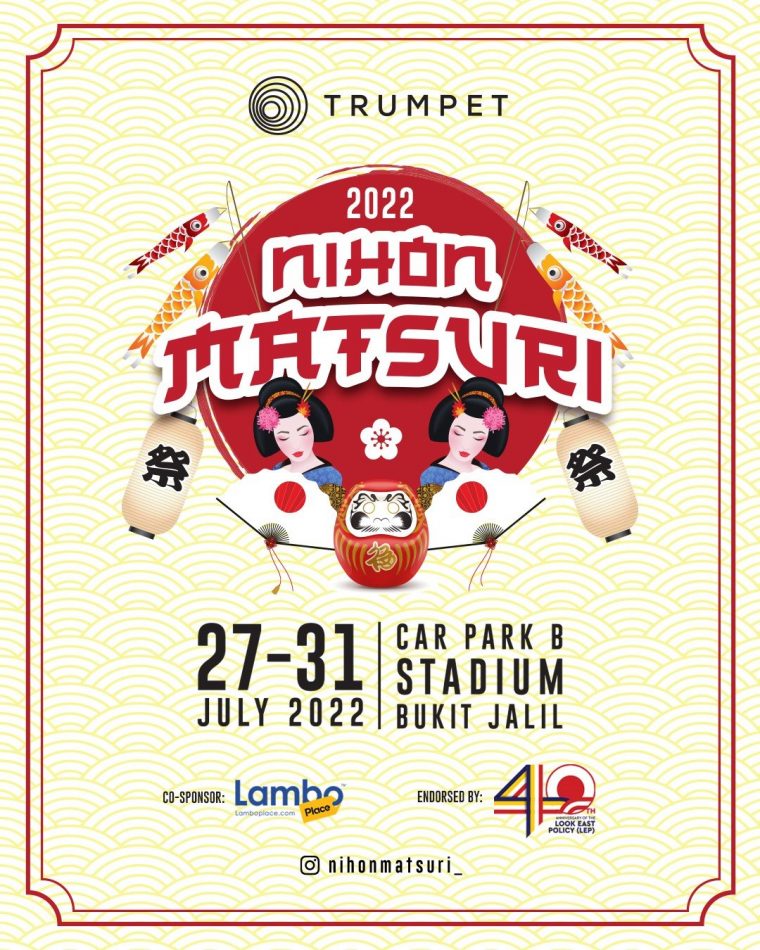 Anyone who's still eager for more Japanese cultural experiences can visit Nihon Matsuri 2022 — the largest Japanese event planned in Malaysia this year.
The words "Nihon Matsuri" literally translates to "Japanese Festival". Matsuris are organised all year round all across Japan — it is said that no matter where or when you are in Japan, there's always a matsuri to enjoy!
Every matsuri is different, but they all share a few similarities. For one thing, it's not really a festival unless there are stalls selling food and drinks (usually known as yatai). Matsuris are also a great time for people to wear their fancier yukatas and other traditional outfits.
Just like Bon Odori, Nihon Matsuri originally began as a religious festival. However, nowadays it's usually seen as more of a cultural event rather than a religious one.
Organised by Trumpet International in collaboration with the Japanese Embassy, the Nihon Matsuri 2022 is a food themed festival aimed to provide the most authentic Japanese experience for Malaysians.
In other words, visitors will get to enjoy games, cultural performances, photo spots, traditional food and more. To make it even better, this is a multi-day event running from 27 July to 31 July 2022, meaning that there's plenty of time to see and do anything you want.
For those who plan to join Nihon Matsuri 2022, here are all the major details:
Location: Car Park B, Stadium Bukit Jalil

Date: 27 July to 31 July 2022 (Wednesday to Sunday)

Time: 3pm to 11pm
Sadly, unlike the Bon Odori Festivals which are free to join, Nihon Matsuri requires a RM10 entry ticket for anyone over the age of 12.
And just to be clear, each ticket is only valid for one day.
On the plus side, anyone who's keen to join can actually purchase their tickets ahead of time here.
Don't Forget to Stay Safe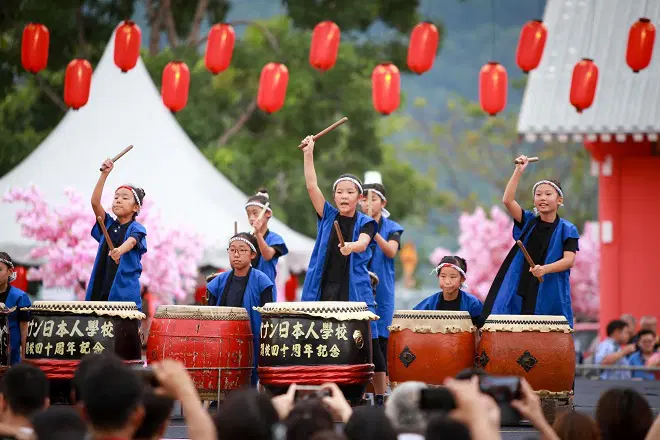 I know, I know. At this point it's practically a cliché.
Still, it's important to remember: it's fine to have fun, but make sure to be careful and follow all the SOPs to stay safe. Admittedly, social distancing might be rather difficult considering how crowded these events can get, but at the very least, you should be wearing your face mask at all times.
Just because big festivals like these are finally opening up again doesn't mean that we can be complacent while traveling and visiting such events. To learn more about some of the challenges faced by those traveling today, check out:
What It's Like to Travel In The "New Normal"