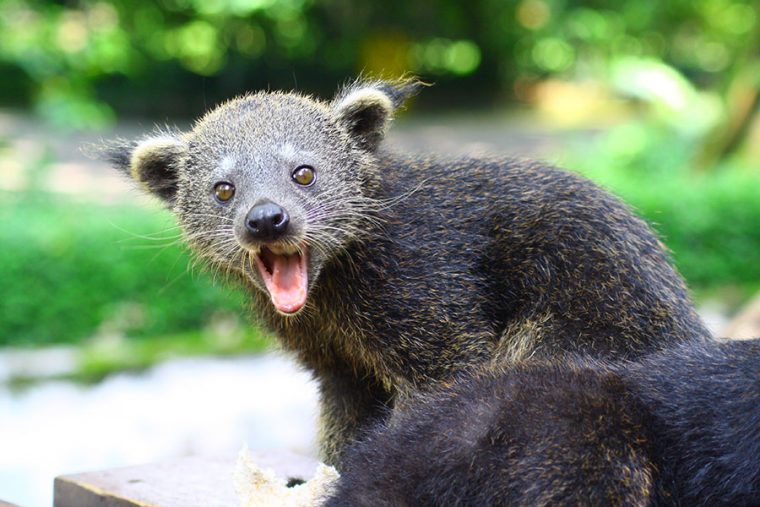 For many Malaysians, the Movement Control Order (MCO) was a grim necessity. But for Zoo Negara deputy president Rosly Rahmat Ahmat Lana, it was a heavy burden – like many companies in the tourism sector, Zoo Negara was forced to close its doors, which meant that they wouldn't receive any income during the MCO period. However, unlike businesses like hotels or restaurants, the zoo still had high operating costs as all their animals still needed to be fed and cared for. 
"It is a big challenge for us to cover the zoo's operating costs during this temporary closure," admitted Rosly, who added that the zoo's emergency funds would only sustain the zoo's operation for three months. 
However, thanks to a viral adoption campaign and the generosity of countless Malaysians, Zoo Negara managed to get through the MCO period. Zoo Negara's Zoology, Veterinary, and Giant Panda Conservation Centre director Dr Mat Naim Ramli thanked animal lovers across the country for not only donating money but also food in the form of meat, fish, and poultry, which allowed the zoo to save money on animal feeding costs. 
"Usually, the zoo has to fork out around RM350,000 in total, but due to the generous donations received this month, it only cost us RM50,000 this month," he said. "The RM300,000 in donations is worth two and a half tonnes of meat and vegetables. We also received fish supplies from donors, which we need to feed the birds."
Today, Zoo Negara is once again open for business, drawing in animal lovers from miles around to enjoy their spacious, open air exhibits where animals can frolic and roam in landscapes similar to their natural habitat. But they're not the only eco-tourism spot that you can visit this weekend – in fact, here's a list of the top 7 family-friendly eco-attractions within driving distance of KL!
1) Farm in the City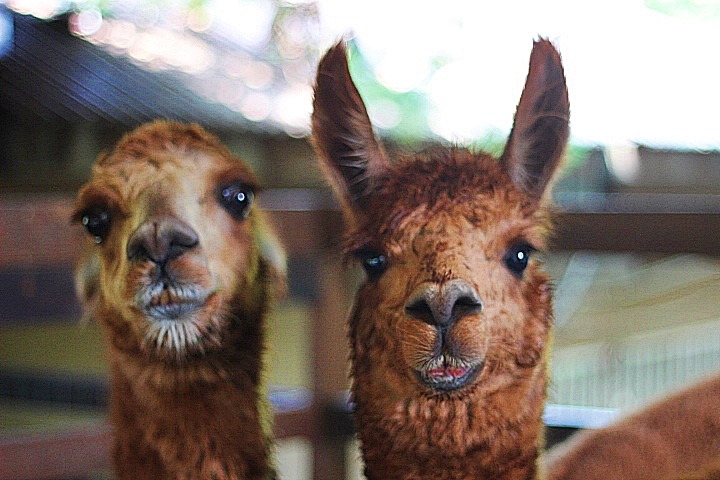 An Eden of animals and nature, Farm in the City is based in Seri Kembangan, about half an hour's drive away from KL. Designed to provide a non-traditional zoo experience, Farm in the City is a one-of-a-kind park set around a beautiful lake teeming with thousands of fish and water birds.   
Listed in the Malaysia Book of Records for "Most Animal Species in a Petting Zoo", this partially cage-free park allows animals and visitors alike to roam freely throughout their enclosures, allowing you to get up close and personal to over 100 species of animals! 
Visitors can drop by the Pet Village to play with friendly Rabbits and Guinea Pigs, explore the Jungle Walk to interact with more exotic animals such as the Common Marmoset and African Crested Porcupine, and even stop by the Vegetable Farm to learn about more than 60 types of tropical fruits and vegetables in an adorable farm setting.  
Head on over quickly to take advantage of their current promotion: a 50% discount for adult and children ticket prices until 19 July 2020!
2) Kuala Lumpur Bird Park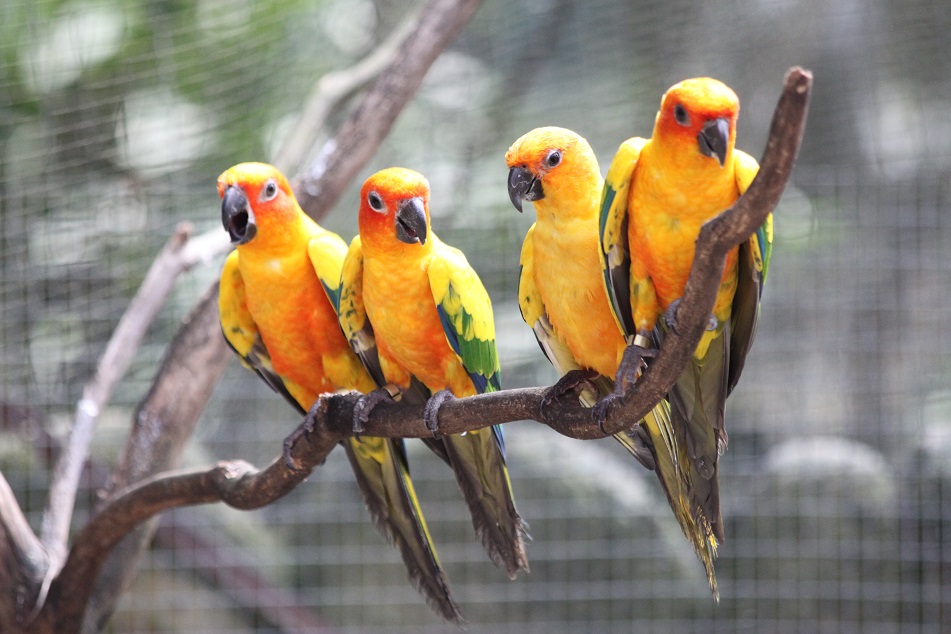 Located in the famously scenic Lake Gardens, the Kuala Lumpur Bird Park is only about 10 minutes away from the city center. Known as the world's largest free-flight walk-in aviary, the KL Bird Park is spread out across approximately 20.9 acres and houses over 3,000 local and foreign birds from around 200 different species. 
The park itself is divided into 4 zones, 3 of which are free-flight areas where the birds are allowed to fly around freely in areas which closely resemble their natural habitat. These natural and beautifully landscaped areas make for an unforgettable experience, especially during the early morning or evening when it's not too hot; if you come in early enough, you might even have a chance to get up close and personal with beautiful birds such as ostriches, hornbills, eagles, or milky storks during their feeding sessions. 
Ready to spread your wings? KL Bird Park is having a special promotion – until 31 July 2020, tickets are only RM16 for adult MyKad holders!
3) Kuala Lumpur Deer Park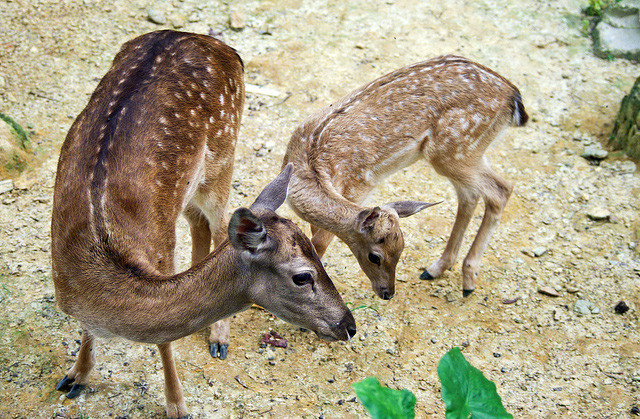 Another hidden gem tucked away in the middle of Lake Gardens, the Kuala Lumpur Deer Park is located just a short walk away from the KL Bird Park. In this two-ha enclosure, visitors can come across a variety of local deers frolicking in the lush greenery of the Lake Gardens. 
There are a number of deer species to be found here, from the diminutive kancil (about the size of a house cat) all the way up to fallow deer imported from Holland. The animals here have grown used to humans, meaning that you have a chance of getting up close and personal with the deer – you can even feed or pet them! Take your time and enjoy a few hours of peace and quiet in this calm, serene environment. 
Best of all, the Kuala Lumpur Deer Park is totally free! The park is open from 10am to 6pm daily, so make sure to come in early before it gets too hot. 
4) Taman Botani Negara Shah Alam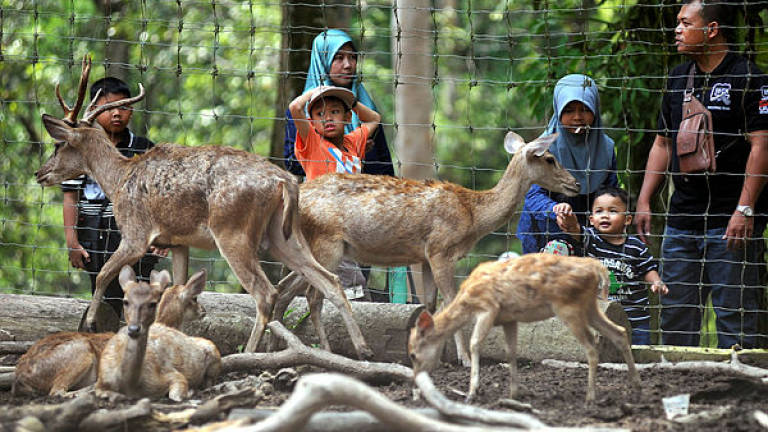 Originally known as the Bukit Cerakah Agriculture Park, Taman Botani Negara Shah Alam (National Botanical Gardens Shah Alam) was first developed in April 1986. Today, it serves as one of Selangor's top eco-tourist destinations, with attractions for both nature buffs and thrill seekers. 
One of Taman Botani Negara Shah Alam's key features is the Animal Park – a 72-hectare garden where visitors can play and interact with a number of friendly animals including porcupines, deer, rabbits, horses, birds, and many more. There is also an Aviary & Bunny Park area nearby that's perfect for families with children. 
Aside from that, there are also plenty of activities available for more active visitors. Depending on your personal preferences, you can try out hiking, fly-fishing, or even cycling. Those who prefer a more relaxed experience can check out the botanical gardens; arranged in beautiful natural settings, there are no less than 5 separate gardens where you can learn more about plants and botany. 
5) Kuala Selangor Nature Park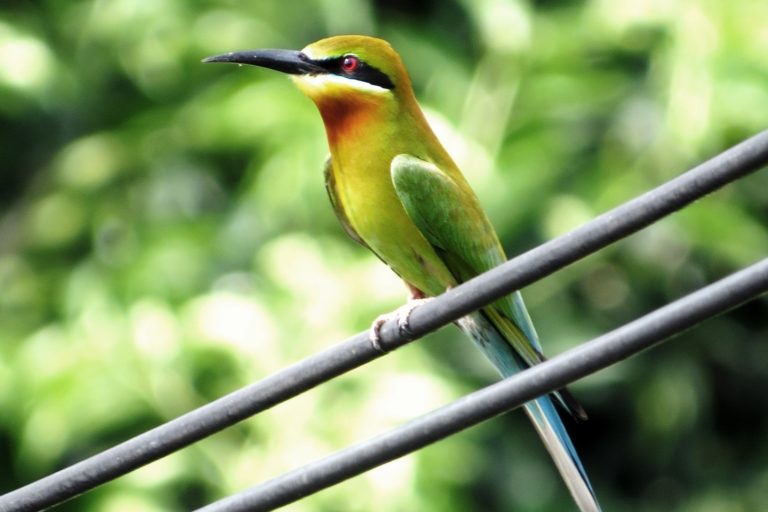 Time for us to move away from KL – about an hour's drive away from KL, to be exact. But if you've got the time to plan a day-trip away from home, this place is definitely worth it. 
Opened in 1987, the Kuala Selangor Nature Park (Taman Alam Kuala Selangor) is the perfect place for someone who really wants to get back to nature. Around 800 acres of pristine, protected wilderness, this park consists of both tropical rainforest and mangrove swamps where visitors can encounter no less than 150 species of birds, not including over 100,000 wading birds that pass through regularly as part of their annual migration. 
There are four trails available for you to choose from, ranging from the easy-going Egret Trail (30 minutes) to the extraordinary Langur Trail (2.5 hours). Bird lovers are advised to bring along their own binoculars and cameras to get the best views. If you want to enjoy the full experience, there are chalets and huts available where you can spend a night out in the wild. 
One of the best parts of Kuala Selangor Nature Park? It's close to several other amazing Kuala Selangor eco-attractions such as the Firefly Park, Eagle Feeding, and Sky Mirror.  
6) Redang Beach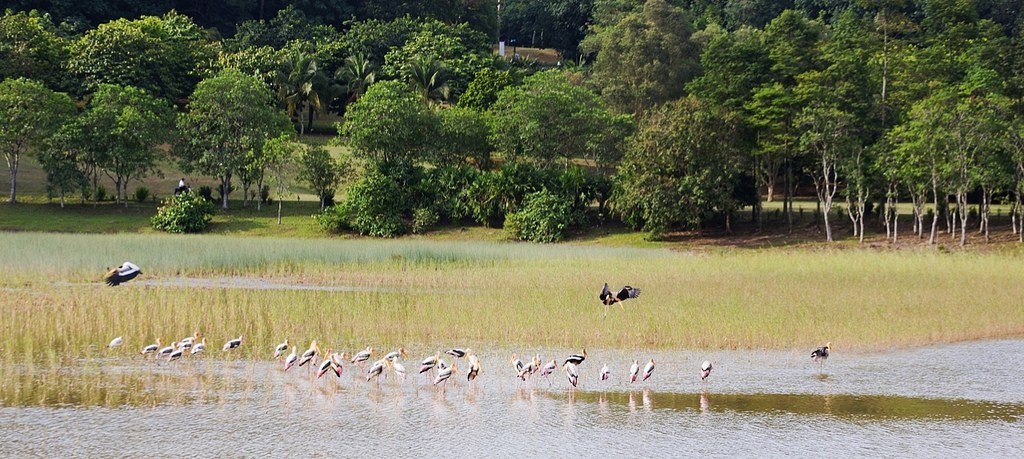 Another great location for bird watchers is Redang Beach. One of the hidden gems of Sekinchan, Redang Beach is well known for its scenic views – in fact, this beach has been used as the setting for a number of dramas and movies, including the Hong Kong TVB drama Oathbound Love (單戀雙城).
Though the beach isn't suitable for swimming or snorkeling, there's still plenty to do here – you can pay a visit to the famous Wishing Tree, catch the breathtaking sunset views, or simply enjoy a nice meal at one of the amazing seafood restaurants nearby. However, the real prize is for those who go off the beaten track. Once you get away from the crowded jetty, you can find plenty of secluded spots for birding. A patient watcher can spot egrets, waders, terns, and other migratory birds depending on the season. 
Aside from that, bird lovers also can check out one of the newly constructed Swiftlet Houses – specially designed bird houses used for farming bird nest soup. These distinctive buildings imitate the cave environments where swiftlets like to nest, giving them a safe place to breed while allowing the farmers to safely harvest the bird nests.   
7) Bukit Melawati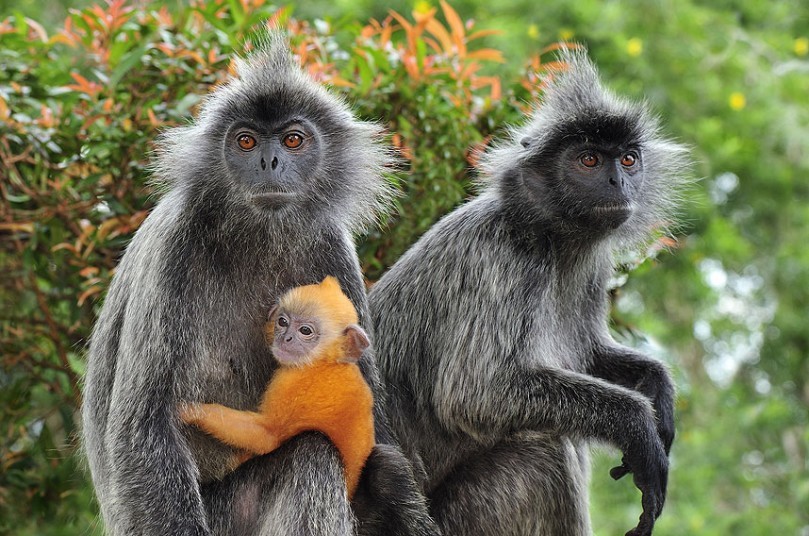 A popular weekend destination, Melawati Hill is just a short distance away from other eco-attractions such as the Kuala Selangor Nature Park and the Kampung Kuantan Firefly Park. While this place is mostly known as a historical attraction, Melawati Hill is also home to two endangered species – the Silvered-Leaf Monkey (Silvery Lutung) and the Long-Tailed Macaque. 
While most of these curious critters are friendly (you can even feed them out of your hand!), visitors should always be mindful of their personal belongings. The Silvery Lutung is quiet and gentle, but the brown furred Macaques can be somewhat aggressive. 
Private vehicles are prohibited from entering most of the time, so visitors can reach the top by either hiking or taking a short tram ride. At the peak of the hill you can explore the ruins of Kota Melawati, an ancient fort built by the Malacca Sultanate during the early 16th century. History buffs can also visit the nearby Kuala Selangor Lighthouse and Kuala Selangor Historical Museum.
Protecting the World Around Us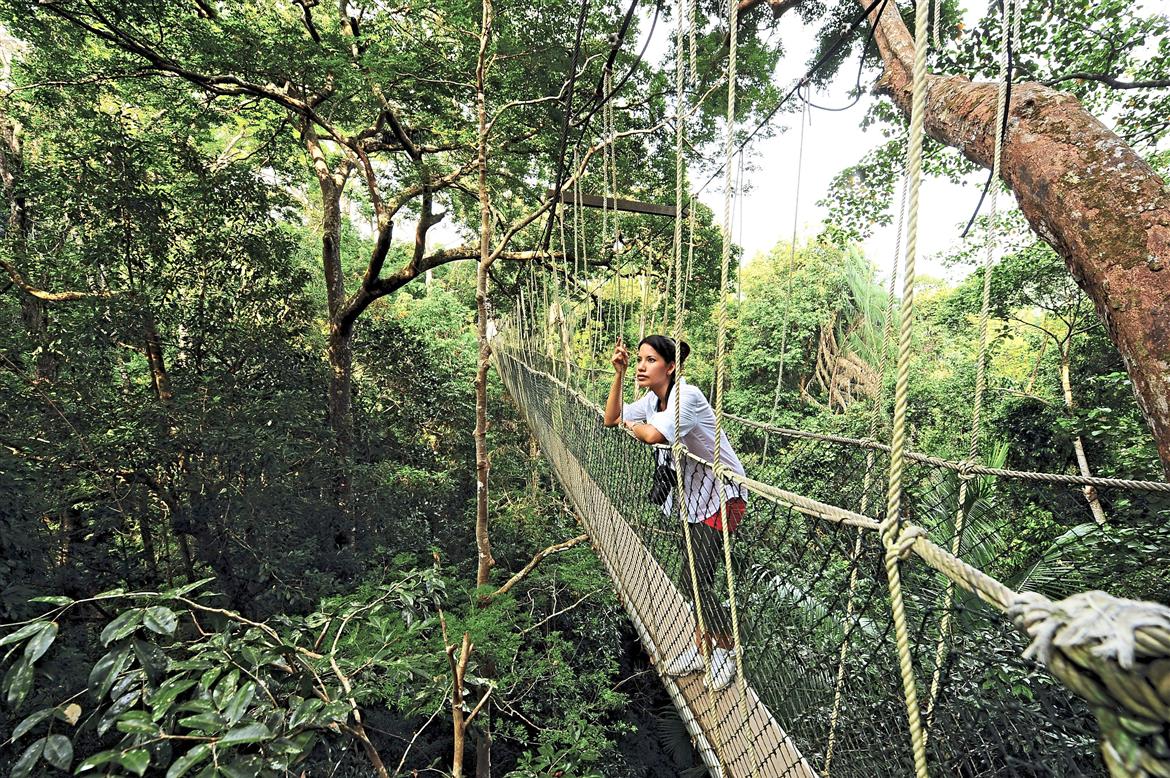 Malaysia is blessed with an abundance of natural beauty, with flora and fauna that can't be found anywhere else in the world. However, today, our natural environment is threatened more than ever. 
Even if you can't go on vacation elsewhere, there are still countless treasures buried right in our metaphorical backyard. Visiting domestic eco-tourism attractions like these are not only fun and affordable, but also help to support animal conservation, protecting the world around us for future generations to enjoy. 
If you've got the time to travel a little further afield, don't forget to click HERE today to check out some other great getaway destinations within driving distance of KL.