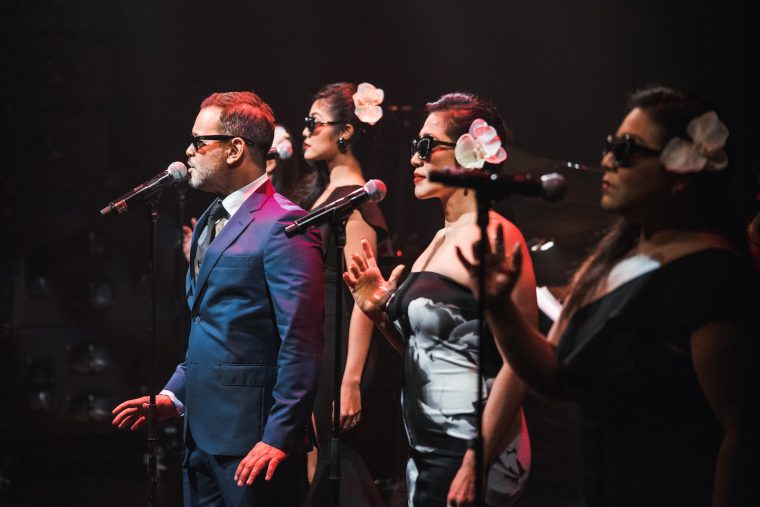 Tara ku cha.

Tara ku cha cha cha.
The year was 1955 and one of Malaysia's most prominent entertainers, P. Ramlee was at the height of his career when he came out with the song, Bila Larut Malam with Panca Sitara, somewhat a fictionalise band he devised as a by-product of his films.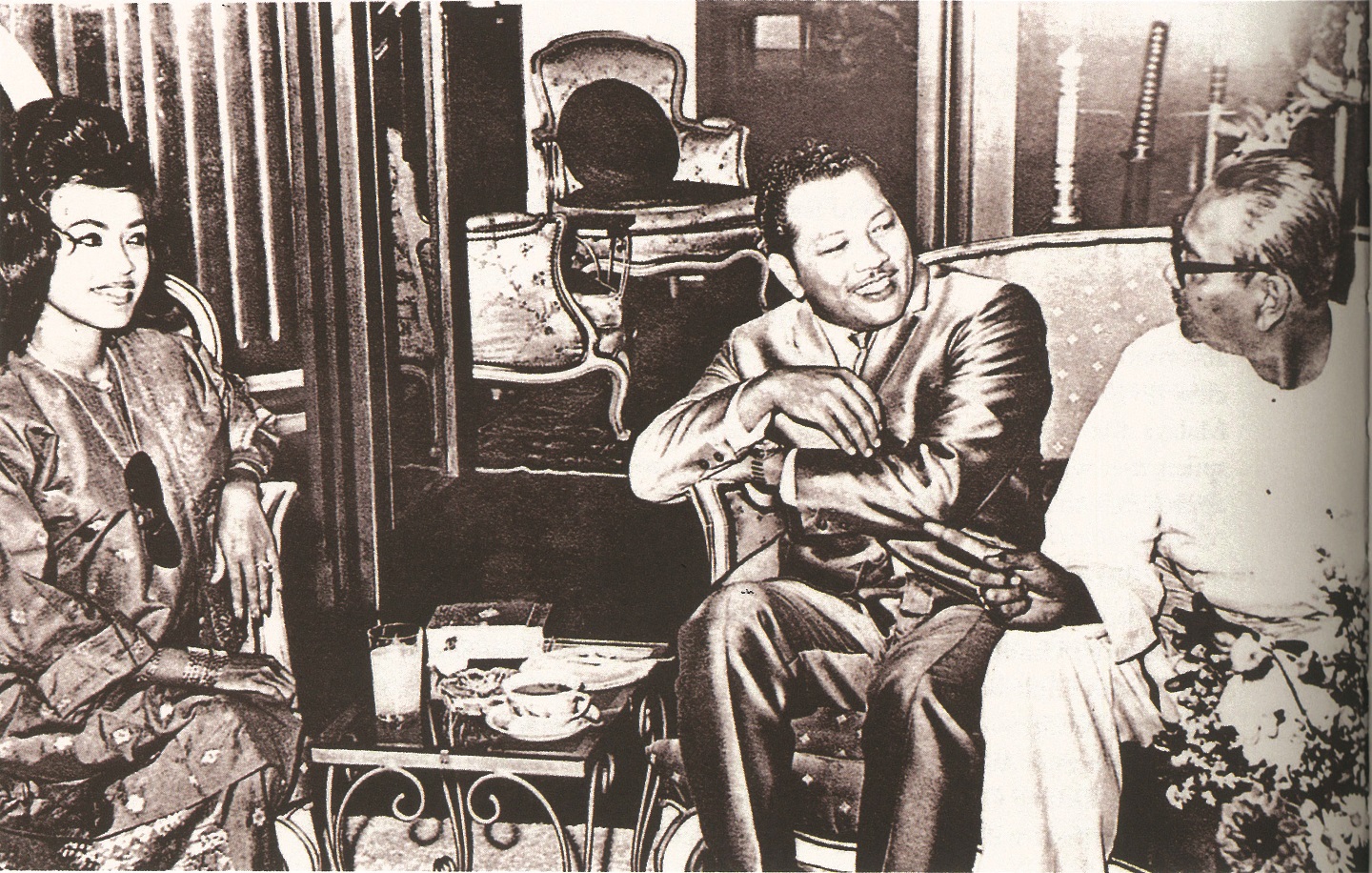 Panca Sitara, a vocal harmony group, sang that song millions of times. One of its famous lines – Tara ku cha became exorbitantly significant that it stood the test of time until 61 years later, Sean Ghazi picked up the immortal chorus moniker to give life to his own brand of musical ensemble, Tarakucha Band.
Tarakucha Tada!
It's interesting how Tarakucha Band came about and it's more intriguing to see a group of under-appreciated talents can come up with such musical finesse, class and flamboyant the market is now lacking.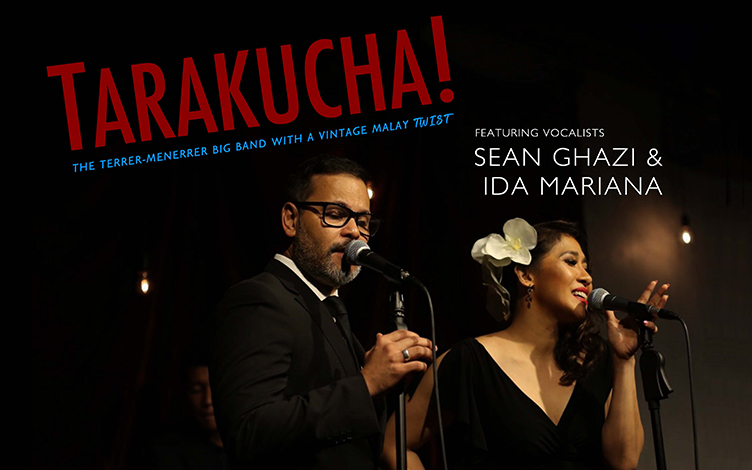 Formed in 2016, Tarakucha Band is a big band with a Malaysian twist. Not limited to its songs, the band comprises a peculiar yet unique troupe of Malaysians performing modern classic hits you'd tap your fingers (and shoes) too.
Originally a 9-piece band, its popularity then grew over the years along with its line up. Now a 12-piece outfit, Tarakucha also stars the sultry songstress Ida Mariana, the ingenious musical director Nish Tham plus Maya Tan, Derrick Siow and Farid Izwan among others.
Big Band Small Stage
Tarakucha's venue of choice, Bobo KL is a restaurant, bar and jazz lounge all in one. It's the kind of spot you hit on Friday nights to hang loose and simmer down.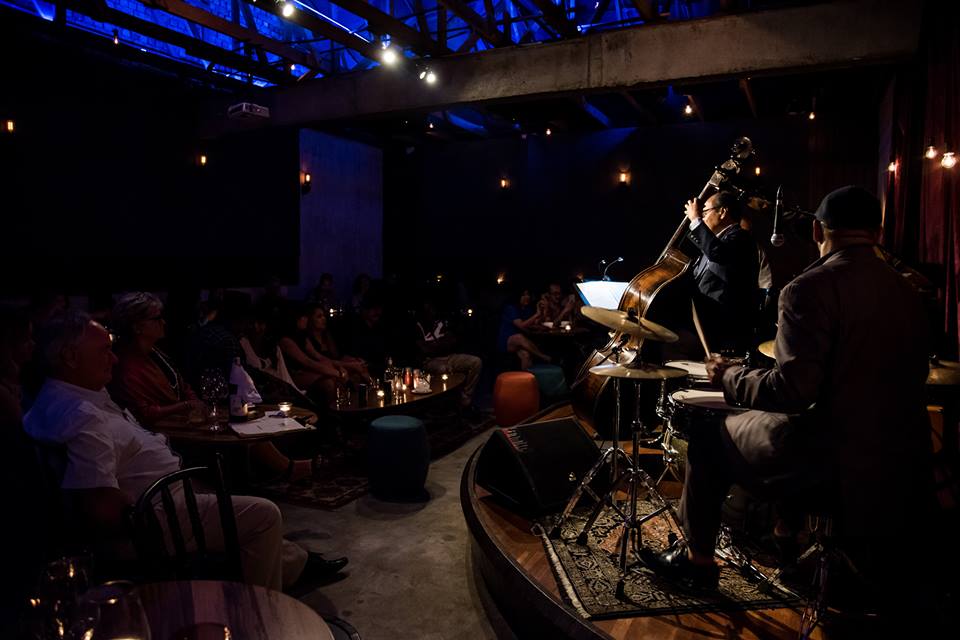 And that's why Sean and his band has been hitting the intimate setting of Bobo for quite a while now, with Tarakucha belting out 1940s big band tunes to the occasional current favourites, of course with a twist of their own. Imagine the Postmodern Jukebox but with classic Malaysian hits you grew up to.
They croon Malaysia's musical heritage with songs by the nation's great composers, artists and songwriters from Jimmy Boyle, Sudirman to the legendary P. Ramlee himself.
Harmonious Hurdle
It wasn't always rainbows and butterflies for Sean and his harmony troupe as Kuala Lumpur's independent music scene has always been a rollercoaster ride of success and sorrows. The stage arena in local venues have seen the comings and goings or performers for decades, with the selected few still belting out their tunes.
A 2017 S.W.O.T analysis produced an uninspiring revelation – Wages earned by live musicians have remained fairly stagnant over the last 10 to 15 years with some of the most prominent clubs sticking to the same sum for two decades in a row.
It's like a chicken and egg situation where venues want high profile acts to attract, high profile acts want high profile pay and the audience want cheaper seats for high profile performances.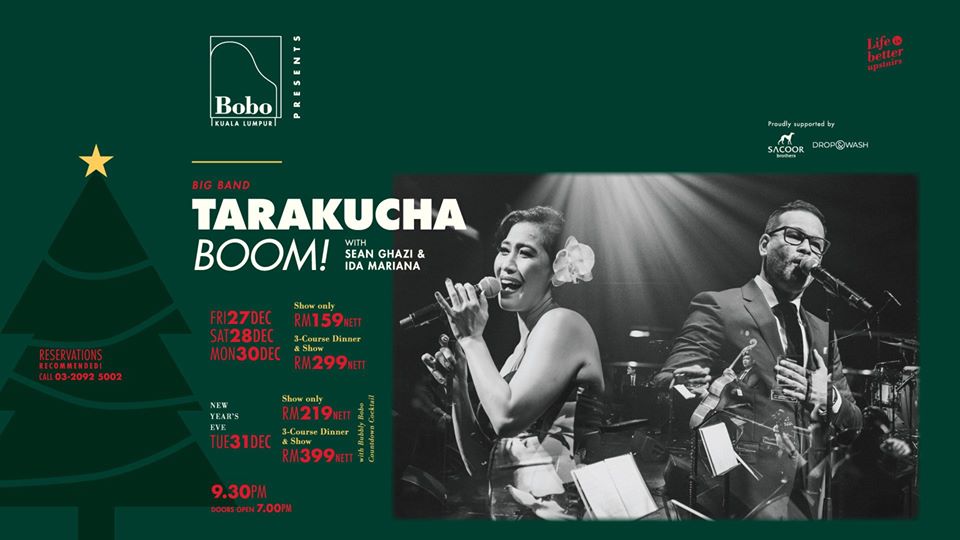 Tarakucha however, seems to tread on a class of their own. It's 'permanent resident' status at Bobo KL has seen four comfortable years of world class showmanship. The restaurant's intimate settings on the other hand has brought the band closer to its fans, a handful of familiar faces and a room full of awe-struck newcomers.
From 1940 to 2020
Bringing the curtains down for 2019, Tarakucha Band is set to showcase its most explosive season finale to cheer in the new decade. Themed TarakuchaBoom, the band is expecting a colourful turnout to celebrate its fourth year of swinging and dancing to the tunes of yesteryears.
You could still catch them live this from 27 to 31 December 2019 and sing along to Tarakucha's infectious stage drama and Sean Ghazi's dynamic stage persona. Ask for more information HERE and perhaps book the best spot HERE because what better way to welcome the new year than to reminisce about something from the past.
We'll leave you with a hint of Sean and Ida's sentimental tranquility from P. Ramlee's 1970 self-titled, Gelora. So see you there?