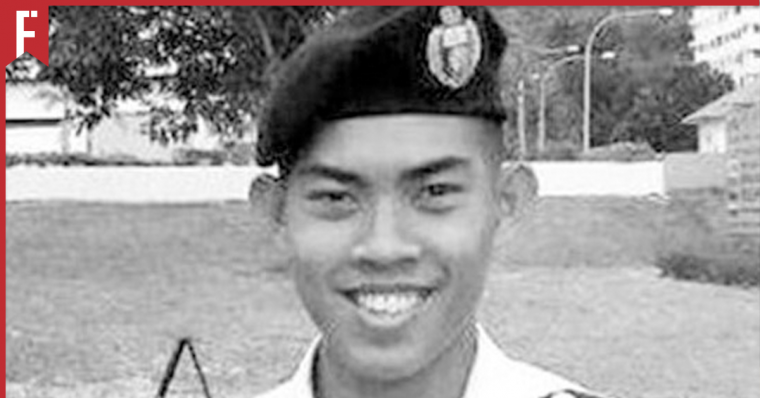 On Tuesday (2 November 2021), a 3-year court trial concerning the death of a 21-year-old Malaysian Marine Cadet Officer from Universiti Pertahanan Nasional Malaysia (UPNM or the National Defence University), Zulfarhan Osman Zulkarnain, is finally drawing to a conclusion after the Kuala Lumpur High Court announced their verdict.
News of Zulfarhan's death sparked nationwide outrage, raising awareness about the dangers of bullying and ragging culture in universities.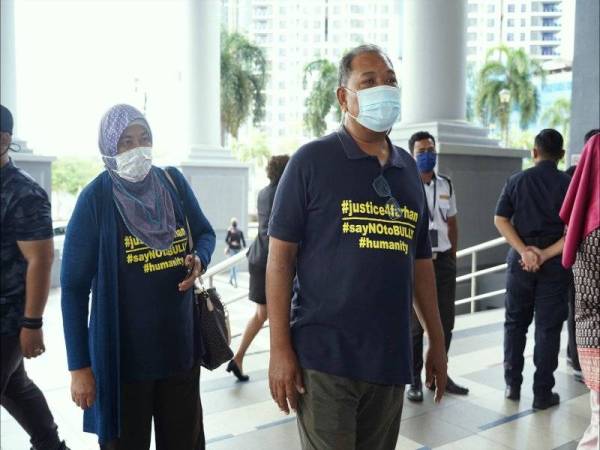 Here is a brief timeline of events leading up to the cadet's untimely death, along with the subsequent court trial that ensued;
21 – 22 May 2017
Between the early hours of 2.30am and 5.30am, Zulfarhan was reportedly in UPNM's Jebat Hostel Block when he was allegedly being interrogated by a group of 18 students, who wanted to extract a confession that he allegedly stole a laptop from one of them. A steam iron was allegedly pressed against Zulfarhan's body in an effort to get him to confess.
The interrogation reportedly happened again the following morning in the same location on 22 May 2017, between 1.30am and 4.30am.
27 May 2017
Zulfarhan was brought to a private clinic in Bandar Baru Bangi for treatment.
1 June 2017
The 21-year-old was found unconscious in an apartment in Bangi, covered in bandages. He was promptly rushed to Serdang Hospital for treatment, where he was declared dead shortly after his arrival.
2 June 2017
Zulfarhan's body was released to his family at 3pm and was buried in Johor later that evening.
36 people were arrested in relation to Zulfarhan's death, with the authorities classifying this case as a murder.
14 June 2017
Five UPNM students were charged with murder at the Kuala Lumpur Magistrate Court, while one student was charged with abetting and causing the death of Zulfarhan.
29 January 2018
The court trial looking into Zulfarhan's death officially began, with the prosecution calling 31 witnesses, including a forensics specialist from Serdang Hospital.
During the trial, one of the accused stated in a cross-examination that a hot steam iron was pressed against Zulfarhan's body in an attempt to get him to confess to stealing a laptop, stating that the deceased had screamed and begged for the accused to not do it again.
31 July 2019
The Kuala Lumpur High Court found that the prosecution had successfully established a prima facie case against 18 UPNM students, and ordered them to enter their defence.
2 October 2019 – 8 April 2021
The defence trial began, during which the court called all 18 accused, and two witnesses, Head of Sungai Buloh Hospital's Forensic Medical Department Dr Rohayu Shahar Adnan and UPNM student Muhammad Alif Farhan Aerosni. On 8 April 2021, the defence closed its case.
29 – 30 September 2021
Both the prosecution and defence's submissions were heard in the Kuala Lumpur High Court.
2 November 2021
Six of the 18 accused were found guilty of culpable homicide under Section 304 of the Penal Code, and were also found guilty of voluntarily causing hurt, along with the other 12 accused. The six have been sentenced to 18 years in prison, with the High Court ordering them to begin their sentence from the date of their arrest in 2017.
Meanwhile, 12 of the accused, who were charged under Section 330 of the Penal Code for voluntarily causing hurt, were sentenced to 3 years' jail time, with the court granting a stay of execution.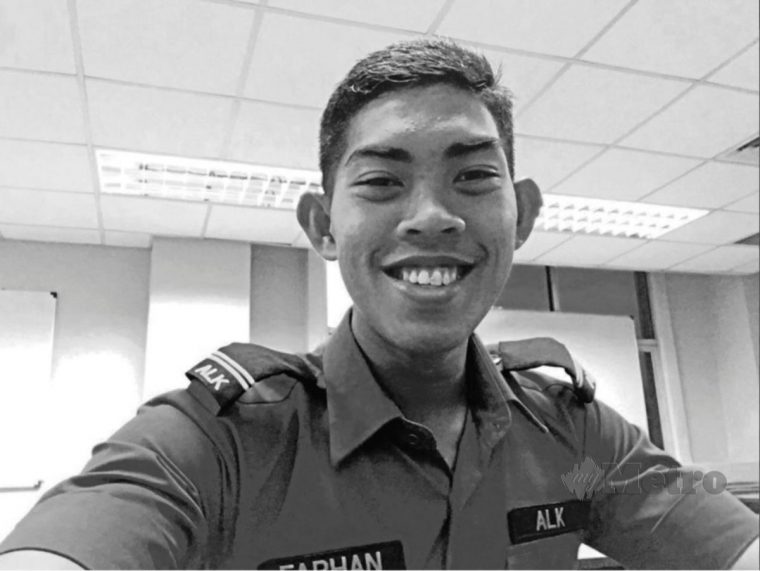 Speaking in court today, Hawa Osman, Zulfarhan's mother, shared the trauma she had endured since her son's passing, stating,
"Although my son died four years ago, I could not stop thinking about it. The incident kept on playing in my mind. I could not sleep and this led me to suffer high blood pressure."
"I hope that what has happened to my family does not happen to anyone else."
Speaking to reporters, Zulfarhan's father, Zulkarnain Idros, said, "Don't ever bully others, it can cost a life. Because of bullying, I lost my oldest child, who was the hope for our family."
While the family received some closure from this ordeal today, the words Zulfarhan's parents shared with the public should not be forgotten. From bullying to toxic masculinity, we have to do our part in society to prevent toxicity and bigotry from hurting and even robbing the lives of future generations.
Real Men Don't Cry: How Tradition Can Turn Toxic