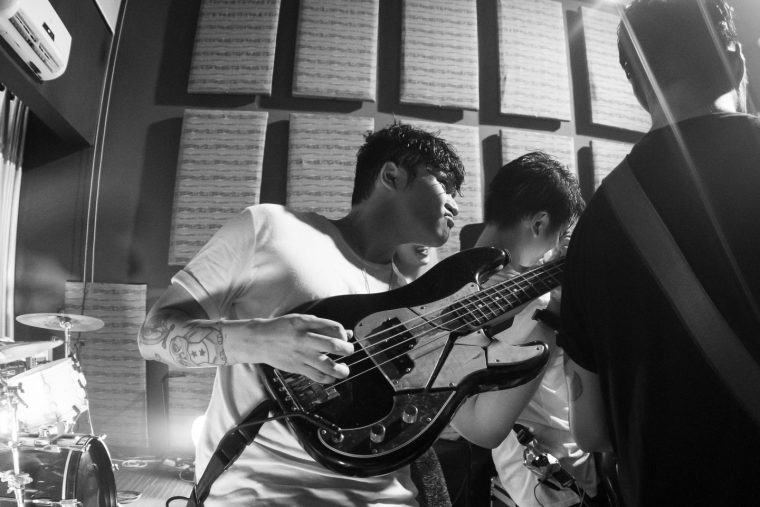 [Editor's Note] This is the first instalment of our Frontal Feature series where we feature real-life, non-fiction success stories of up & coming Malaysians, ordinary people like you and me.
As far as pop culture goes, leading and living a second life is not something out of today's context especially for Common Era 21st Century folks like us, where we're presented with an endless plethora of superhero flicks – average Jane and Joe by day, caped crusaders come makan dinner time.
But what about something more IRL, something about someone we can relate to like your mysterious next-door neighbour or that mild-mannered co-worker you know nothing about?
Well, we found such a society. They live and breathe like us but at night (some just for the weekends), they turn into someone else.
The Boxing Barista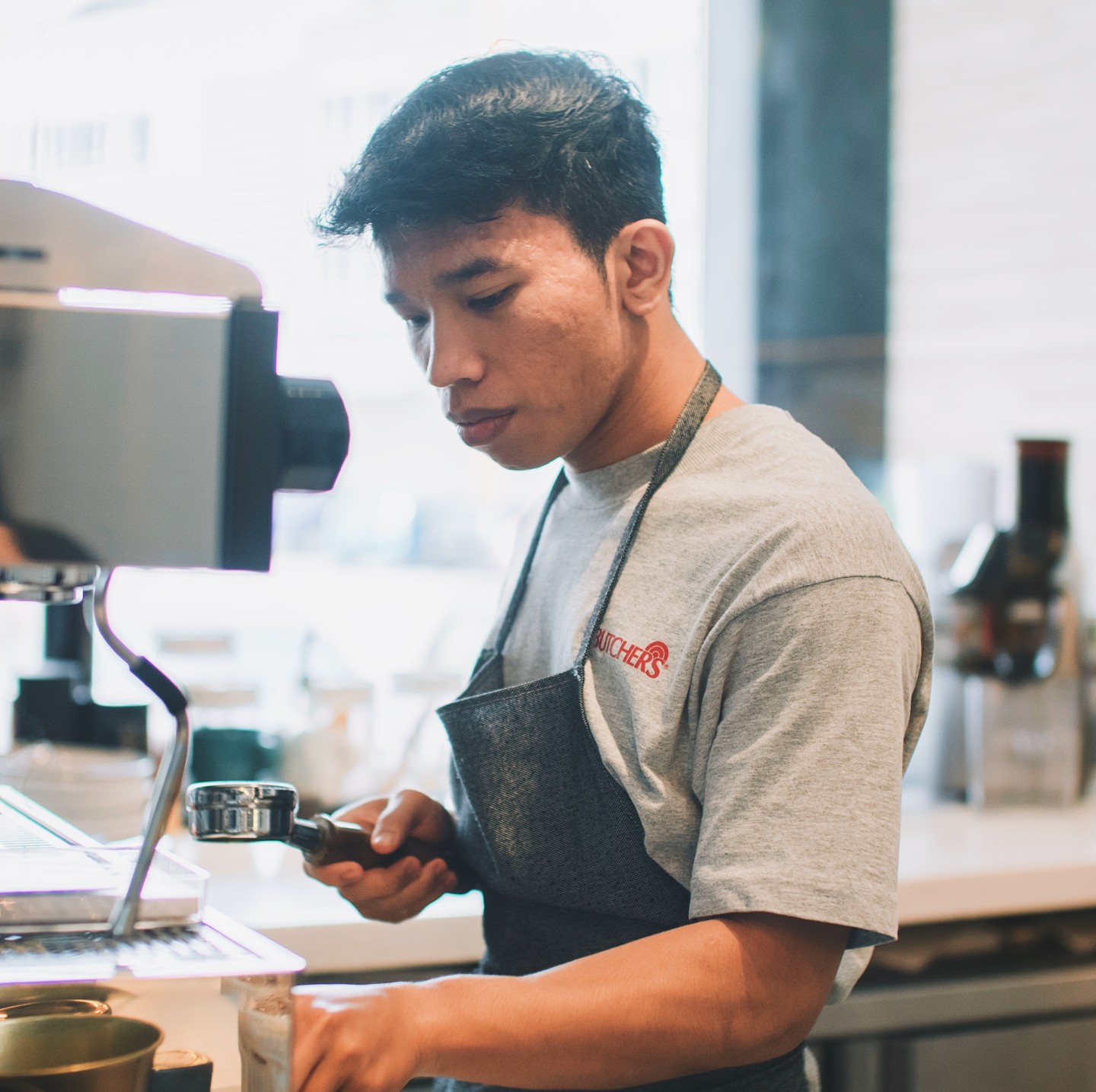 Judging from his diminutive figure, one would not expect this polished gentleman to have an alter ego quite the extreme end of his Monday to Friday spectrum.
Migrating from Kluang to Kuala Lumpur to make ends meet, Amir Putra at age 24 greets patrons to Foremula and serves them arguably one of the best coffee in town (at least in Ara Damansara). A self-taught coffee maestro, Amir (unlike some of us) loves his work, telling us how the morning exchange of small talk over java beans leads to a lifetime of friendship and networking.
But contrary to what he does (with his hands) during the day, the soft-spoken barista trades killer blows at night, switching from Long Blacks to short jabs as an amateur league boxer with an aim to go pro-listed for AIBA.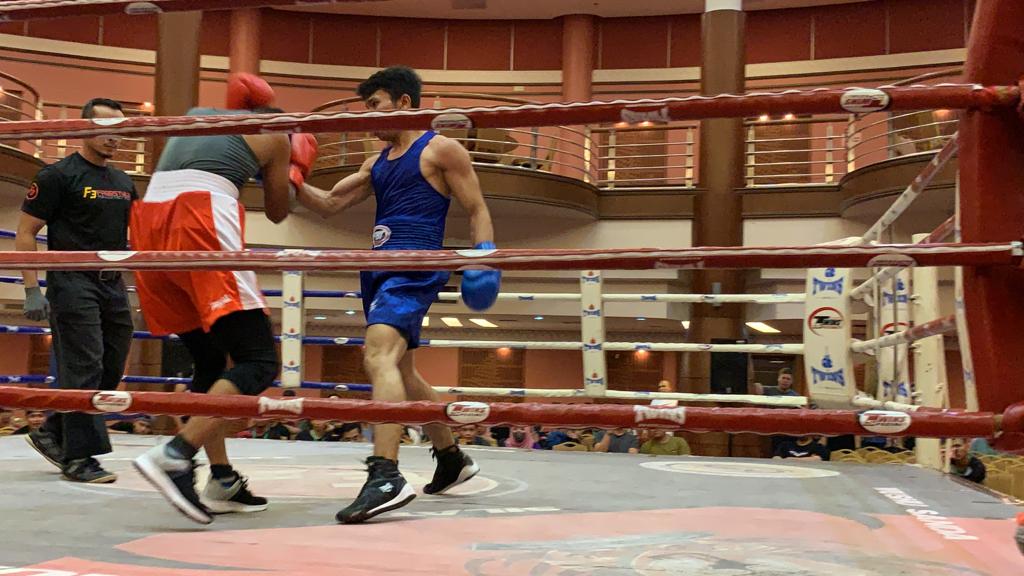 His entry into the world of boxing did not fail him, with a win at the F3 Fighting Championship this year and a couple of off-competition bouts across the country, Amir's ring results are impressive. When asked how does he juggle both his identities, Amir told us that he will switch on his beast mode a good three months before a match, waking up at 4.30am to set his mind straight before going for an evening training session of sparring, cardio and knocking the lights out of everyone.
So the next time your cup of Joe isn't exactly what you wanted, remember to tread carefully.
The Bassman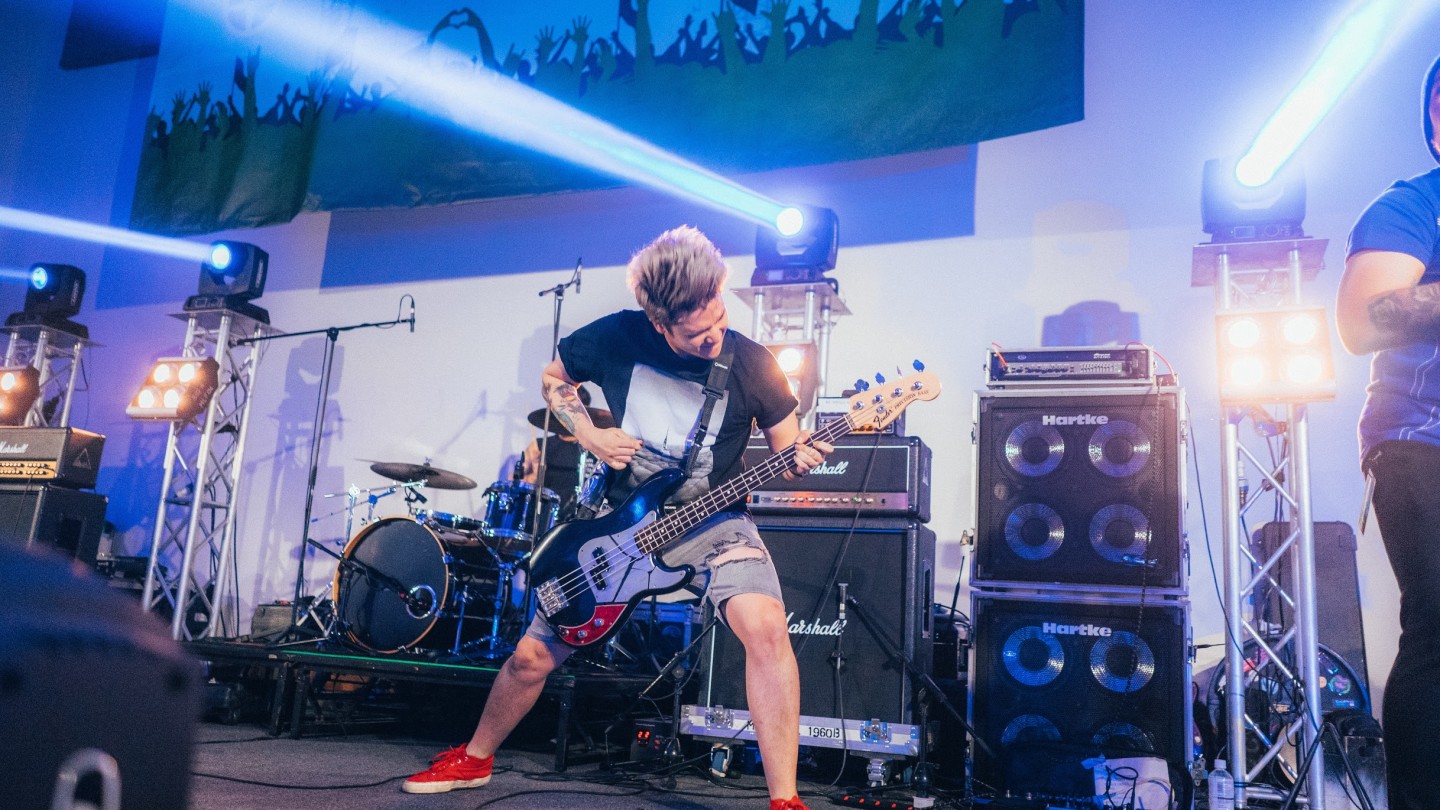 They say an average rock band has four different elements rolled into one – The showstopping singer, the kickass drummer, the explosive axe-wielder.. and the bassist.
Sonny Wan, age 33, from An Honest Mistake (AHM) and project band The End Is Nigh, however, is not your typical shoe-gazing, sleepyhead bassist.
Proving popular opinions wrong, the Petaling Jaya lad has a fiery stage persona, covering all the showstopping kickass explosion elements a punk rock band like AHM needs because to Sonny, he's not forcing it. He IS actually having fun on stage, reflecting that energy back into the crowd at most shows, even on his bad days.
It also helps that their distortion-fueled, major chord music is easy on the ears, more radio-friendly Dashboard Confessional than (The) Dilinger Escape Plan, more Fall Out Boy than Fugazi, making guys like Sonny, the star of every show.
But isn't that supposed to be his alter ego?
Nope.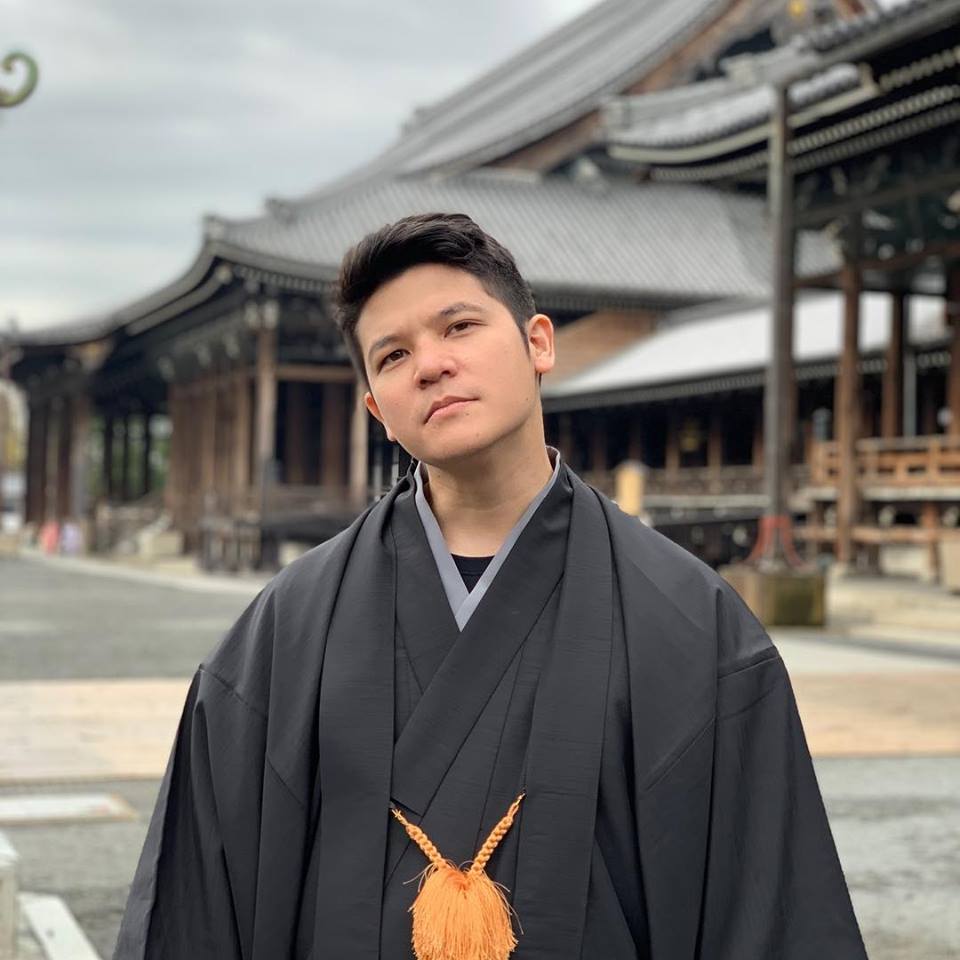 Apparently according to Sonny, "My alter ego is this Team Lead mask I don on a daily basis, managing workflow, directing and redirecting traffic for a Marketing Studio with an offshore list of clienteles". He said the juggle to switch though possible, is not easy. Sonny nevertheless tries to keep equal dedication towards both his real-life persona as The Bassist and his alter ego, the run-of-the-mill Traffic Control Team Lead.
The Dancing Designer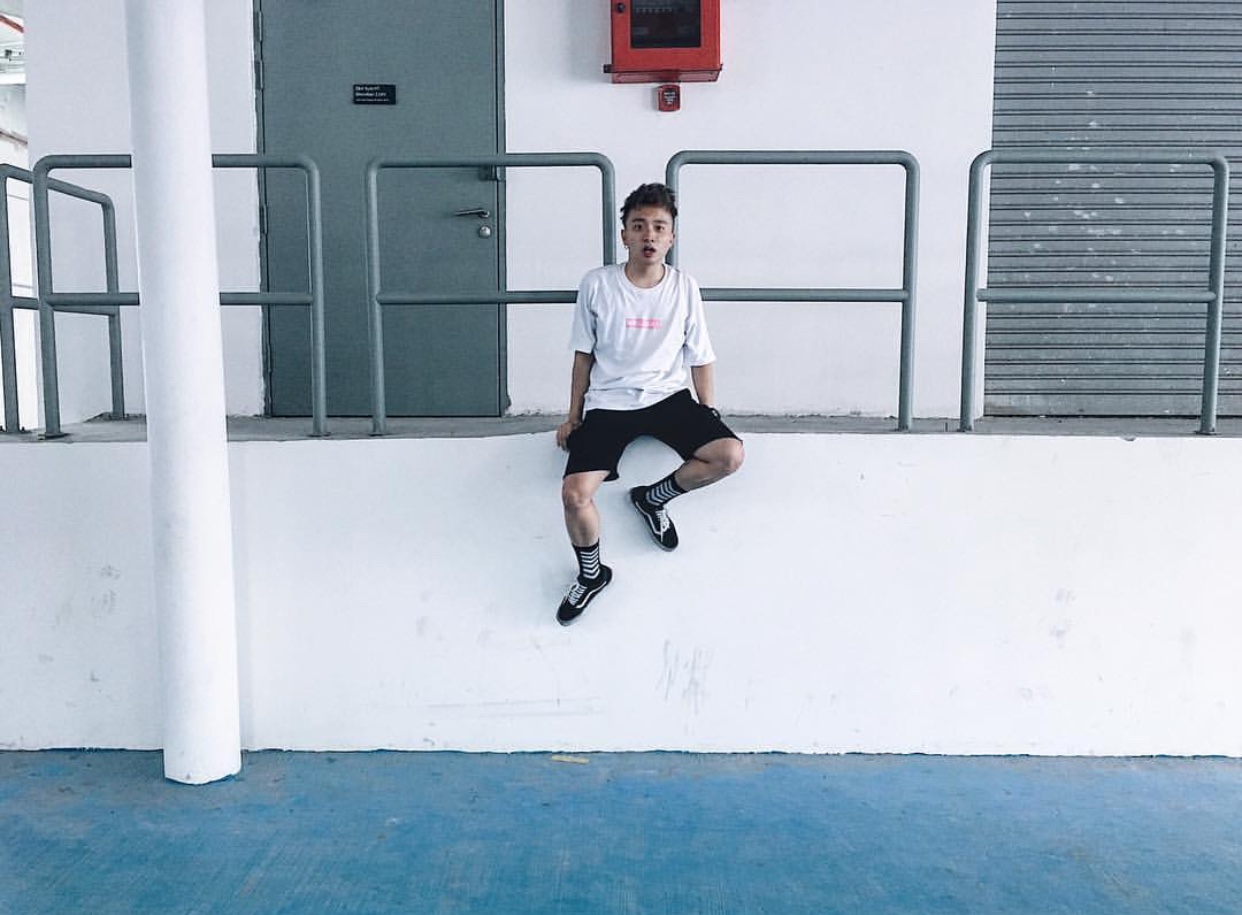 At this day and age, brands and business entities owe much credit to this particular line of profession – designer. As the backbone to mold the shape and visual presentation of today's internet-laden marketing strategies, designers are quite a common part of society.
So is Castor Law, a visually-youthful creative designer working for his F&B entity, Castor runs creative concepts before turning them into a fine piece of artwork as his personal passion calls for a distinctive urge to create beautiful imagery for people to see.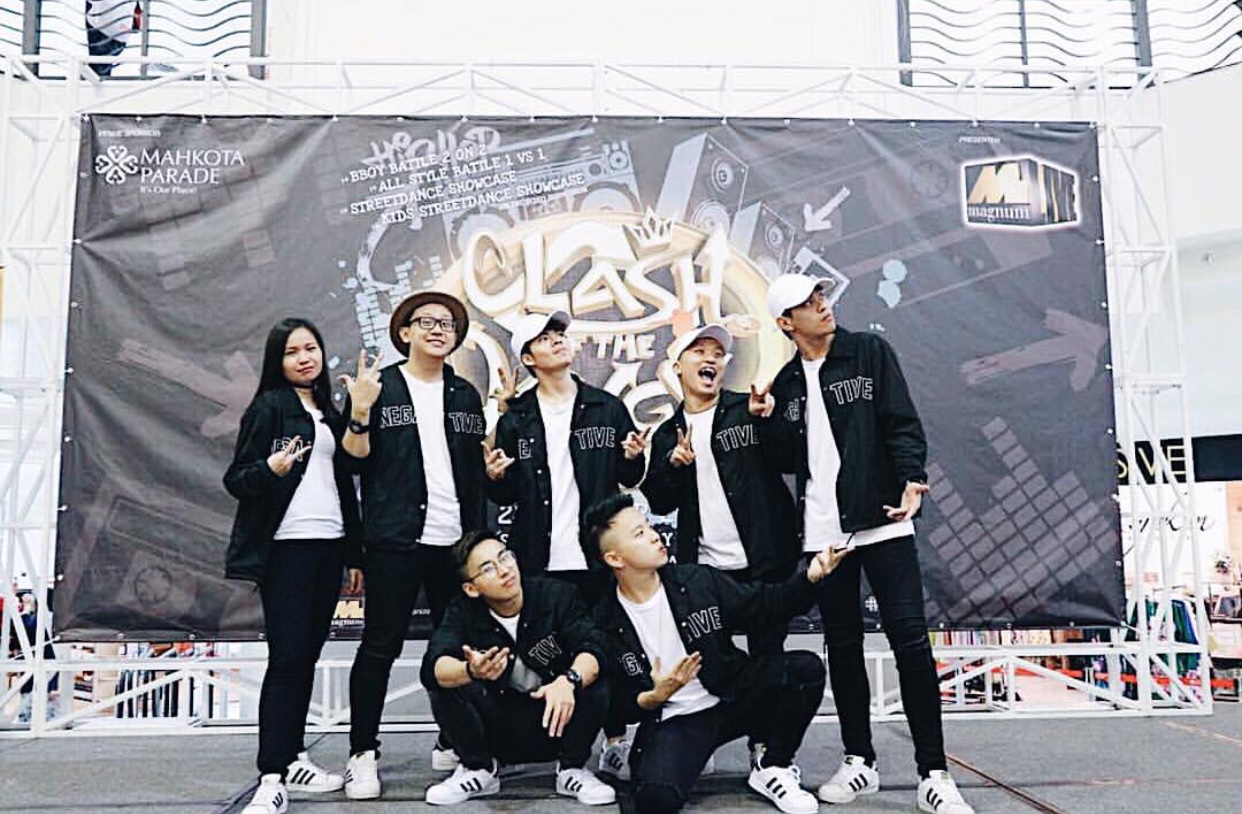 The Sungai Buloh-born however, wears quite a striking mask outside his line of work. As one of the earliest members of his (modern) dance troupe, Castor breaks, krumps and pops to today's hip hop and pop beats, building their way from a small college ensemble to big stage performances dancing for local and international music acts. The highlight of their career said Castor, was the international tours in Hong Kong and Jakarta, performing for even bigger crowds.
Life between a designer and a dancer is no easy feat. He said, "Somehow, I had to sideline something in order to deliver the best output for both professions."
"My personal life eventually became the sacrificial lamb to give way to dance practice, especially when a contest is coming up", said the 29-year-old recalling his rigid regime preparing for Astro Battleground. With that kind of dedication, it's no wonder that The Congenial Castor can turn into The Dougie Dope Dancer at night, sometimes over the weekends and public holidays.
The Fine Florists From The Florest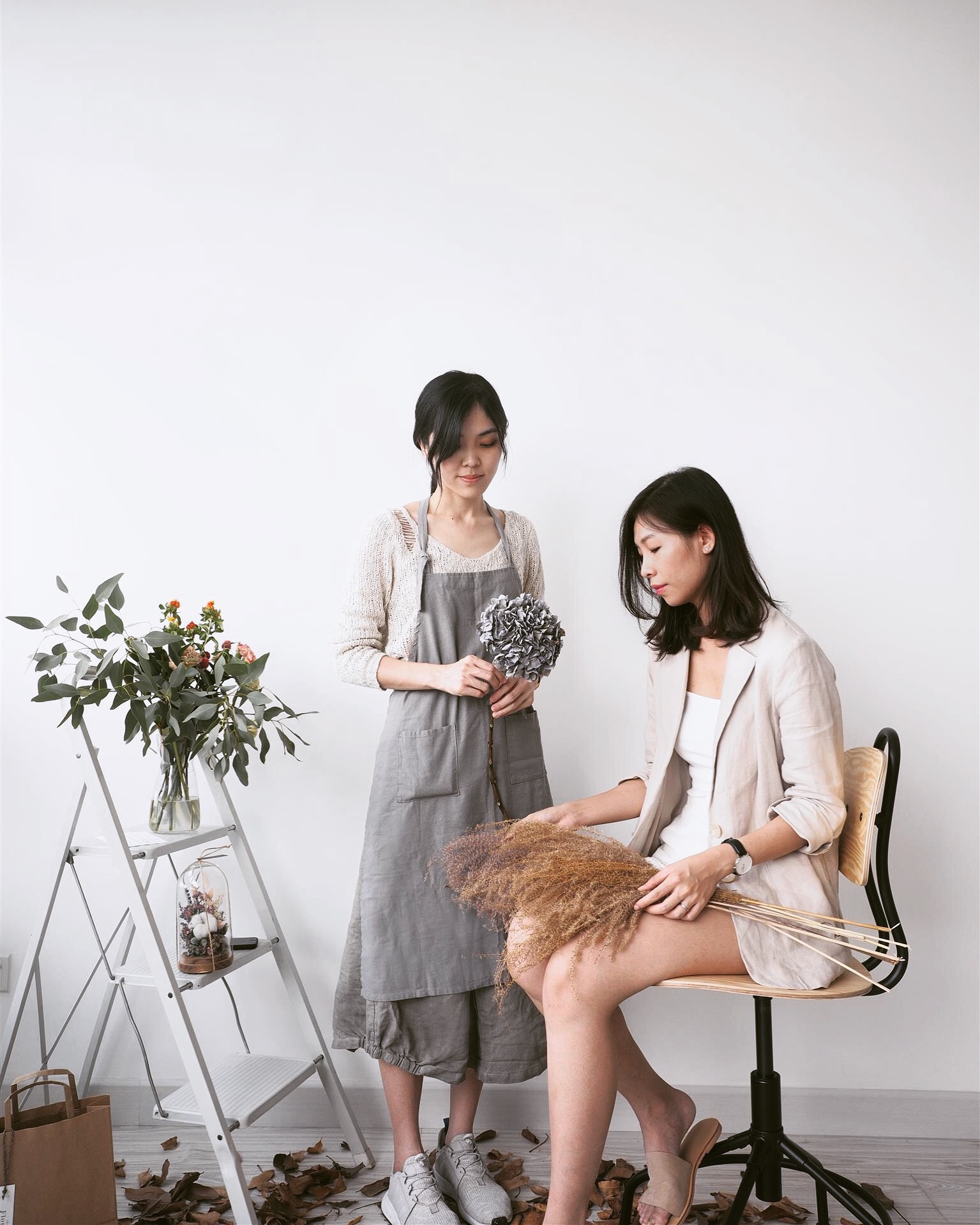 The name is quite a handful but both Vicky and Nico are quite simple people, a pair of dazzling yet down to earth creative heads working for an advertising agency. With such flair to a name, you'd know their work (and life) involves creating aesthetic pleasings for basically, advertising and world peace.
On normal days, Vicky is a senior in her field. A Creative Director by profession, the Ipoh-born also sports another badge up her sleeve – a mom. Explains why even without a side-splitting alter ego, she's up to her nose with tonnes of things to do while Nico, on the other hand, commands her team's video marketing and content direction as an Associate Creative Director.
So it's just a job you say?
Technically it is. But what makes the Daffodil Duo special is their combined passion for the same thing – flora.
A contradictory character to say, Poison Ivy the toxic queen of Batman's Gotham City, Vicky and Nico wears a more gracious-looking mask called The Florest. It's a team-up effort to spread love through nature-based elements of floral decorations and arrangements. Their produce decorative items, household tools and just about anything with a touch of nature.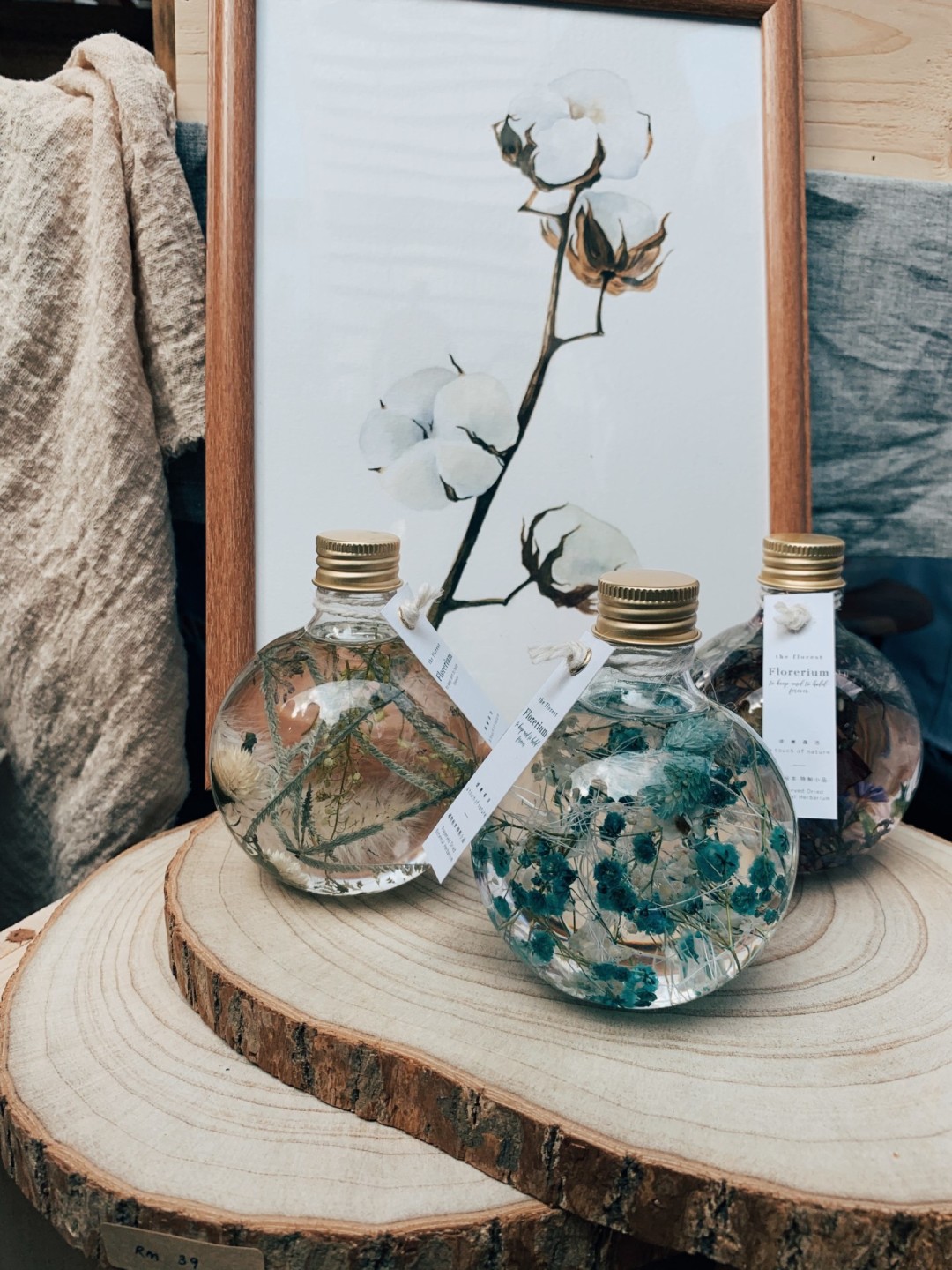 A self-taught floral connoisseur, Nico shared with us her personal experience that sparked her interest. "As a child, I always wander around the water meadows right by my parents' farm to pick flowers," said the Klang resident. Along the years, her interest grew from buying pots of plants and flowers to making one herself.
Her carnation companion on the other hand shares a slightly different view. "Since I love to immerse myself in nature, I do my own gardening a lot before one day realising that what if I turn this hobby into a business?", exclaimed Vicky.
That's when she initiated an idea to bring nature closer to people. And that's when she crafted her first product – Dried Flower in Dome, the small spark that brought The Florest to life.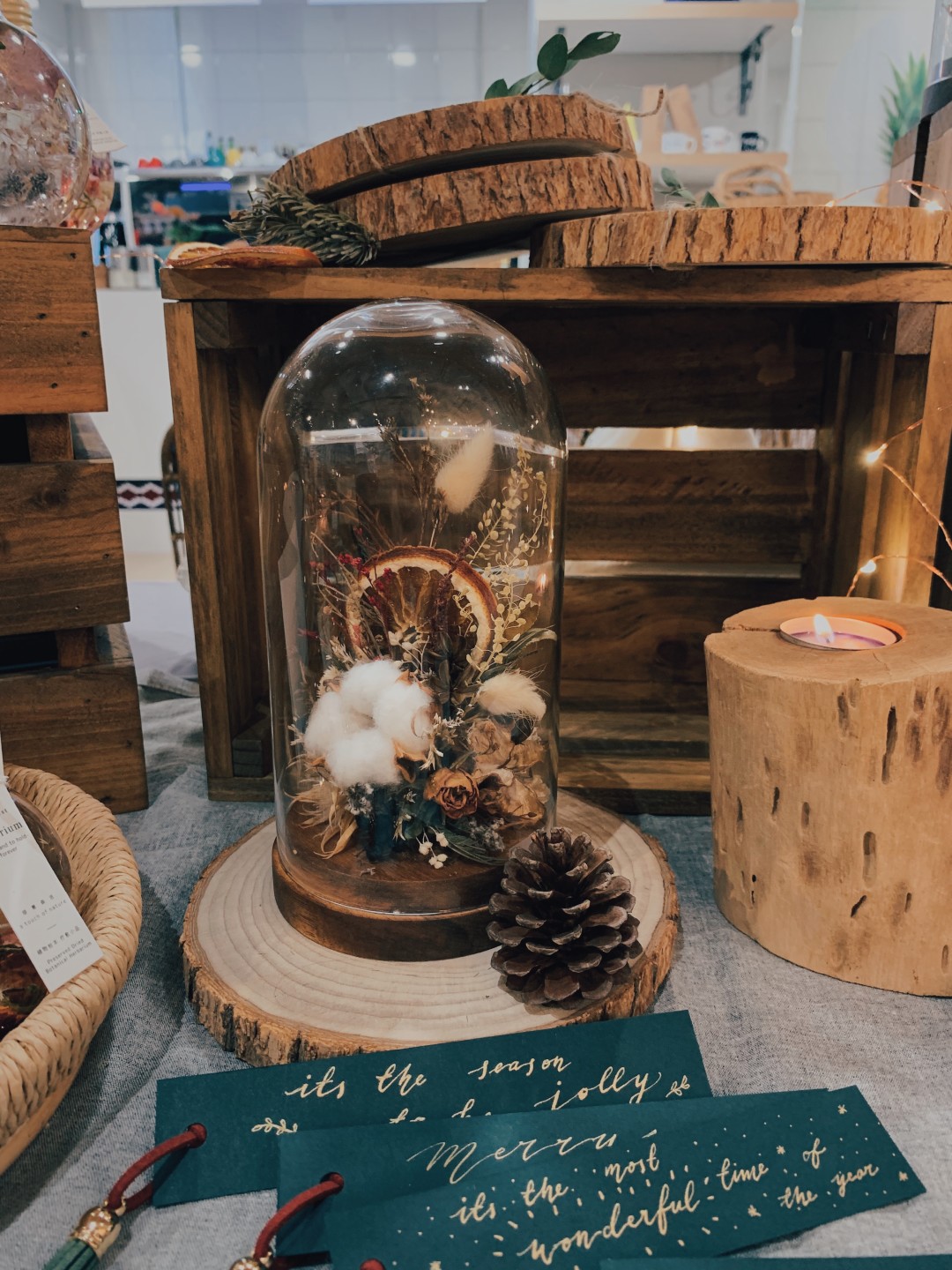 Still developing their brand stamp, both Vicky and Nico share the same fight against a common enemy – time. Vicky wakes up as early as 4am, donning her Florest mask to work on orders before her son wakes up, though today she has resigned to the notion of being able to adapt to her situation and making the best out of it. Not sidelining her day job as the top priority, Nico sets full focus on her creative video work before anything else. Her lunchtime sometimes becomes her only window to wiggle something for The Florest yet both of them seemed hard-pressed to stage a bigger presence for the world to see. After all, nature belongs to all of us and nature is what The Florest is all about.
For more insightful read on regular Jacks and Jills, follow our Facebook and Instagram for updates. If you'd like more articles like this, share with us your feedback!