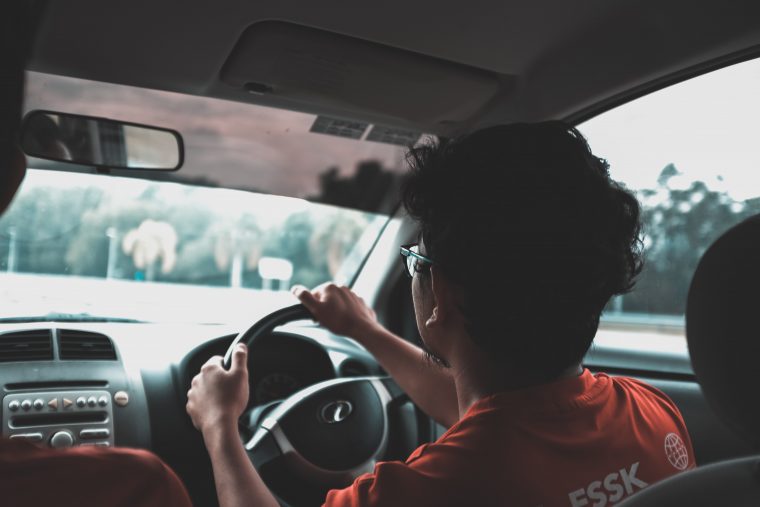 Folks in the Klang Valley, there are three states we're adjacent to: Perak, Pahang and Negeri Sembilan.
We recently noticed most city folks like you have been planning to get out of your bubble and go somewhere ever since state borders are reopened.
If time is not exactly on your side, why not spend a night somewhere near, reasonable and require effortless driving?
So we came up with a list of places (some are made for families, some for couples) from the three states to stay the night, considerably near, modestly priced and with some activity to do.
To make it easier for you to gauge the distance, we've set the travel length from the city centre itself, the Kuala Lumpur City Centre.
PERAK
1) Cinta Abadi Resort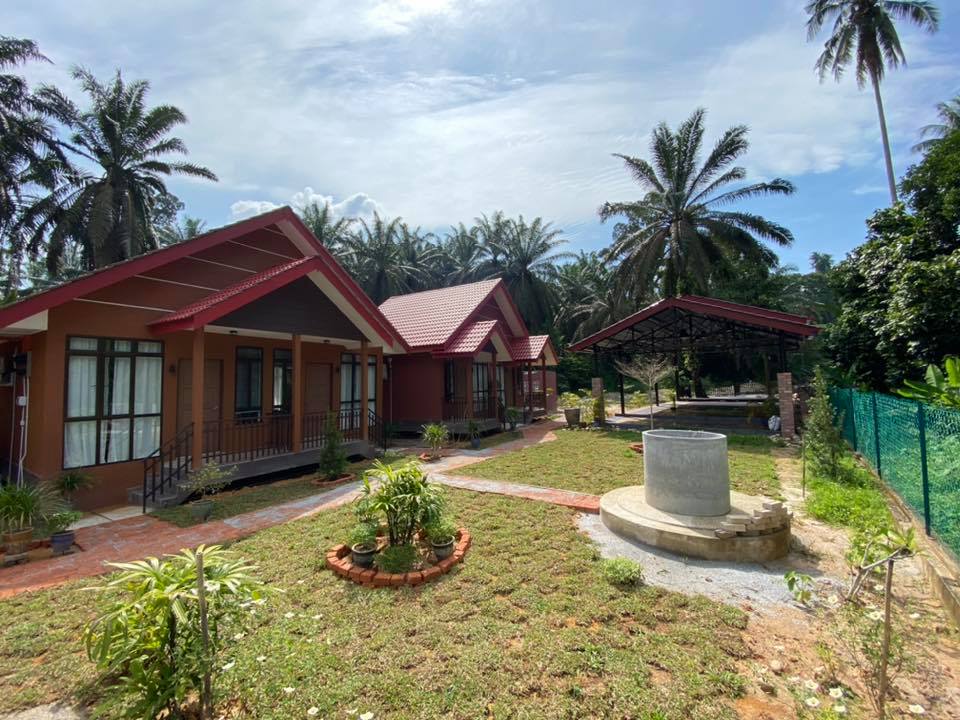 This resort-style homestay offers the kampung ambience most of us either long for or has never experienced before. It sits snug at the foot of the massive Titiwangsa range (we bet the air is super nice here) and since it's in a kampung, you get to go out and find authentic Malay kampung food like rendang Tok, kuih putu kacang and even dodol.
Location: Kampung Poh, Bidor, PERAK

Distance from KLCC: 141 km

Concept: 'Luxury' resort-style kampung chalet

Facilities: All the basic knick-knacks plus two pools & BBQ grill

Bonus: Unique to this place, you can go about town (or kampung) to mingle with the orang Asli folks to experience life on the other side. There are also a few hiking trails but be advised, seek a professional guide before you venture out, it's the Titiwangsa we're talking about here. One particular feature we love is the traditional well that's fully functional. Yes, an actual well!
Check out the place HERE.
2) Sojourn Beds & Café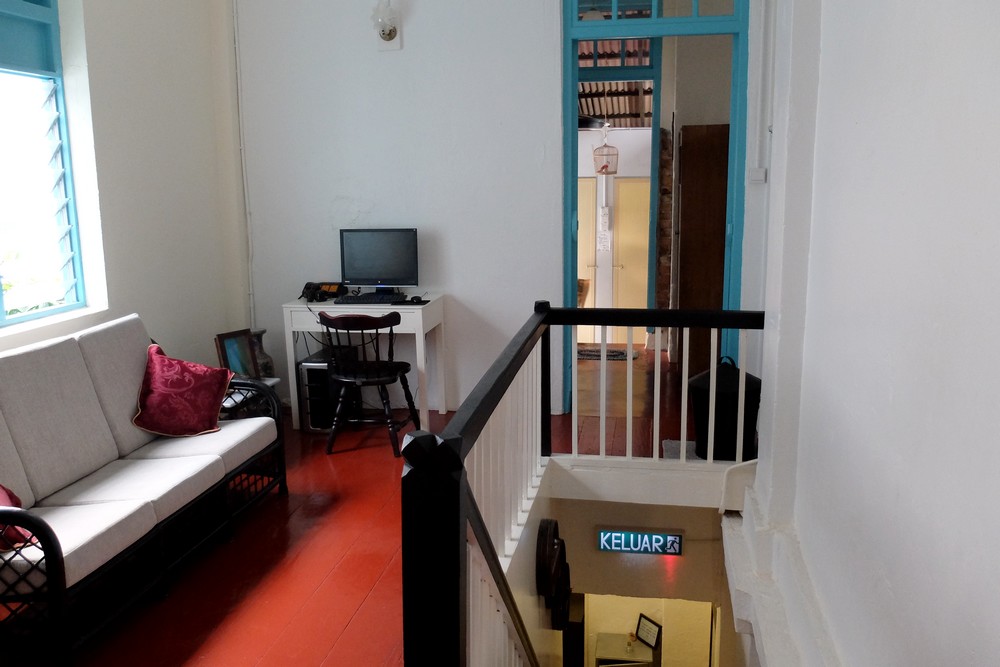 Did you know that Taiping used to be Perak's state capital from 1876 to 1937? This was way before Ipoh came into the picture. The story goes that Long Jaafar has been historically credited with the discovery of tin here before mining rights were eventually given to the Hakka 'Five Associations' (Go-Kuan) and the Cantonese 'Four Associations' (Si-Kuan). Located in literally a stone's throw away from the famous Taiping Lake Garden and Taiping Zoo, this quaint homestay, restored from a 1930s shophouse is actually quite famous within the modern traveller's community, especially couples!
Location: Jalan Kota, Taiping, PERAK

Distance from KLCC: 265 km

Concept: Refurbished old-fashioned (mostly dorm-style) guesthouse made for young travellers, not exactly family-oriented

Facilities: The standard stuff you get from a place like this, plus a garden terrace

Bonus: The nostalgic weight of this place is enough to make you consider a stay. No specific activity to do within the compound but it offers a million and one excuses to venture out on your historical journey but if nature sight-seeing is your jam, Maxwell Hill (Bukit Larut) is just 2.4 kilometres away. Fun fact on Maxwell Hill – The temperature can go from 15 to 25 degree on a normal day but can dip down to 10 degrees at night!
Find the place HERE.
3) Pangkor Fish House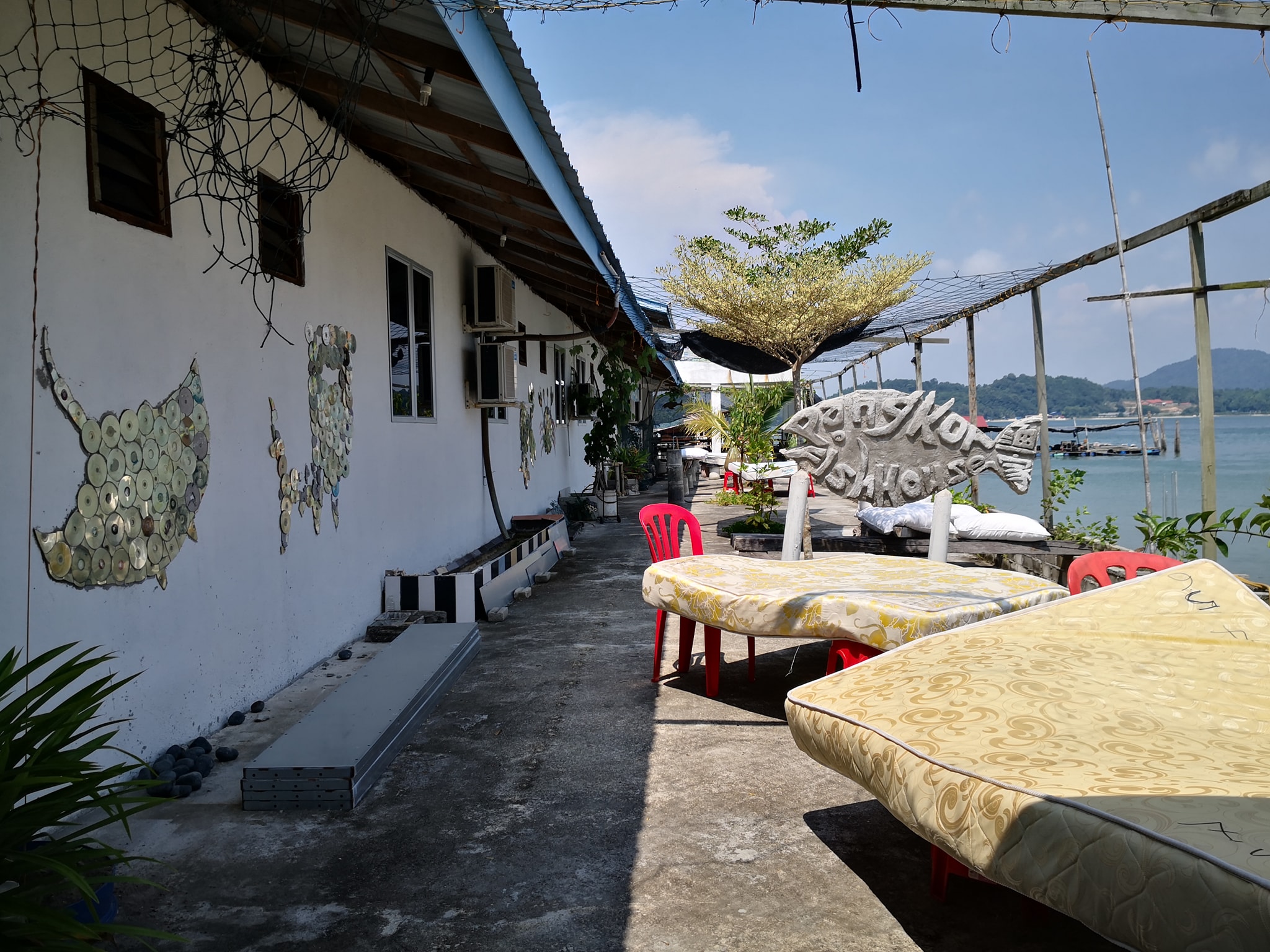 Ah, the forgotten island, Pangkor used to be a tourist hotspot back in the 90s and 2000s but somehow it died down along with its historical stories. Last year, however, it was announced as a duty-free zone, bringing back efforts to reincarnate this place. Good enough reason for you to book a stay in Pangkor Fish House, a water chalet that sits on the fishing side of the island facing Lumut where all that ikan bilis and dried sotong comes from.
Location: Jalan Kilang Ais Lama, Sungai Pinang Kecil, Pangkor, PERAK

Distance from KLCC: 227 km (excluding ferry trip)

Concept: Eco-friendly floating chalet on cement stilts surrounded by fish farms and villages

Facilities: Suffice. No pool, you got the ocean right in front of you

Bonus: Now here's the fun part. You're living in not just a vintage fishing village setting but also within nature. Daily sightings of wild animals courtesy of both the nearby Sungai Pinang and the South Kalor Reserve Forests. And let's not talk about seafood. Extra bonus – We wrote about one man's journey to save his Pangkor beach back in May last year. He's now happy seeing turtles coming back to Pangkor to lay eggs. Read about Vhoe's story HERE.
Here is how to get there.
PAHANG
4) Tahan Guest House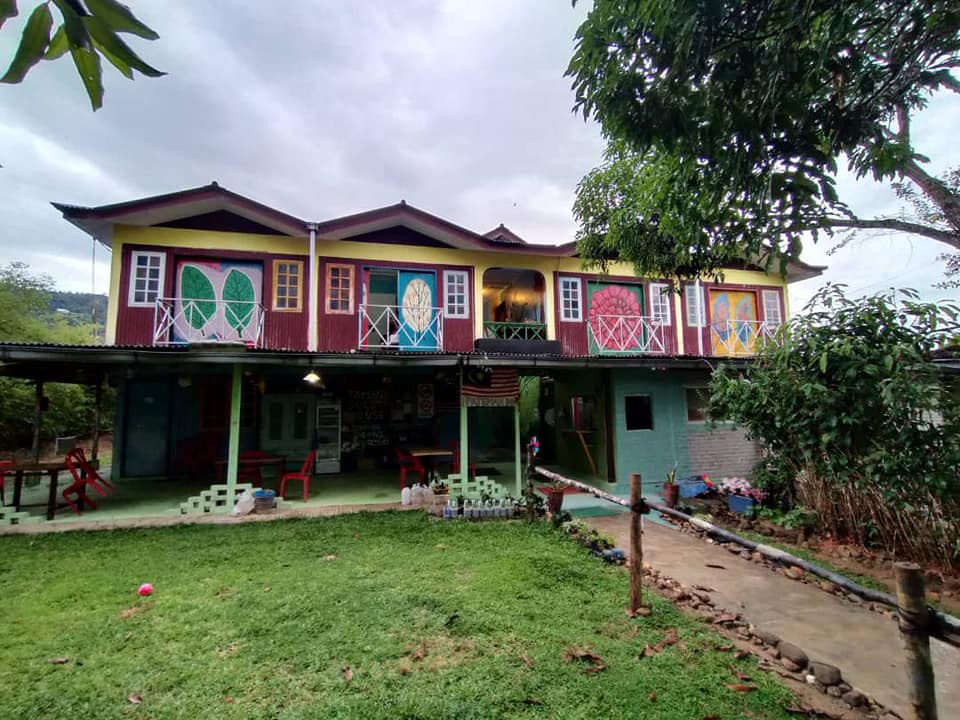 Tahan Guest House is a modest bed & breakfast stay overlooking Sungai Tembeling, right in front of the Taman Negara in Kuala Tahan. The 130 million years old 4,343 km² rainforest is not your usual Bukit Gasing weekend experience where the massive jungle is home to macaques, the enormous rafflesia and of course, tigers. This guest house sits in a private garden and is a favourite spot for foreign tourists.
Location: Kampung Kuala Tahan, Tahan National Park, Kuala Tahan, PAHANG

Distance from KLCC: 239 km

Concept: Affordable, secluded chalet in a private park

Facilities: Very basic. No air-conditioning. Honestly, you don't need one

Bonus: It's the National Park, what else could you ask for? Tahan Guest House is exactly 300 meters away and the owner takes pride in guiding tourists into the park, sharing information with visitors – 40,000 to be exact! A nature guide himself for over 30 years, the owner of this place has a solid background to bring you to a journey you've never experienced before. We still can't believe this gem of a place is just a 3-hour drive from Kuala Lumpur.
Interested? Book a stay here.
5) Heahtitude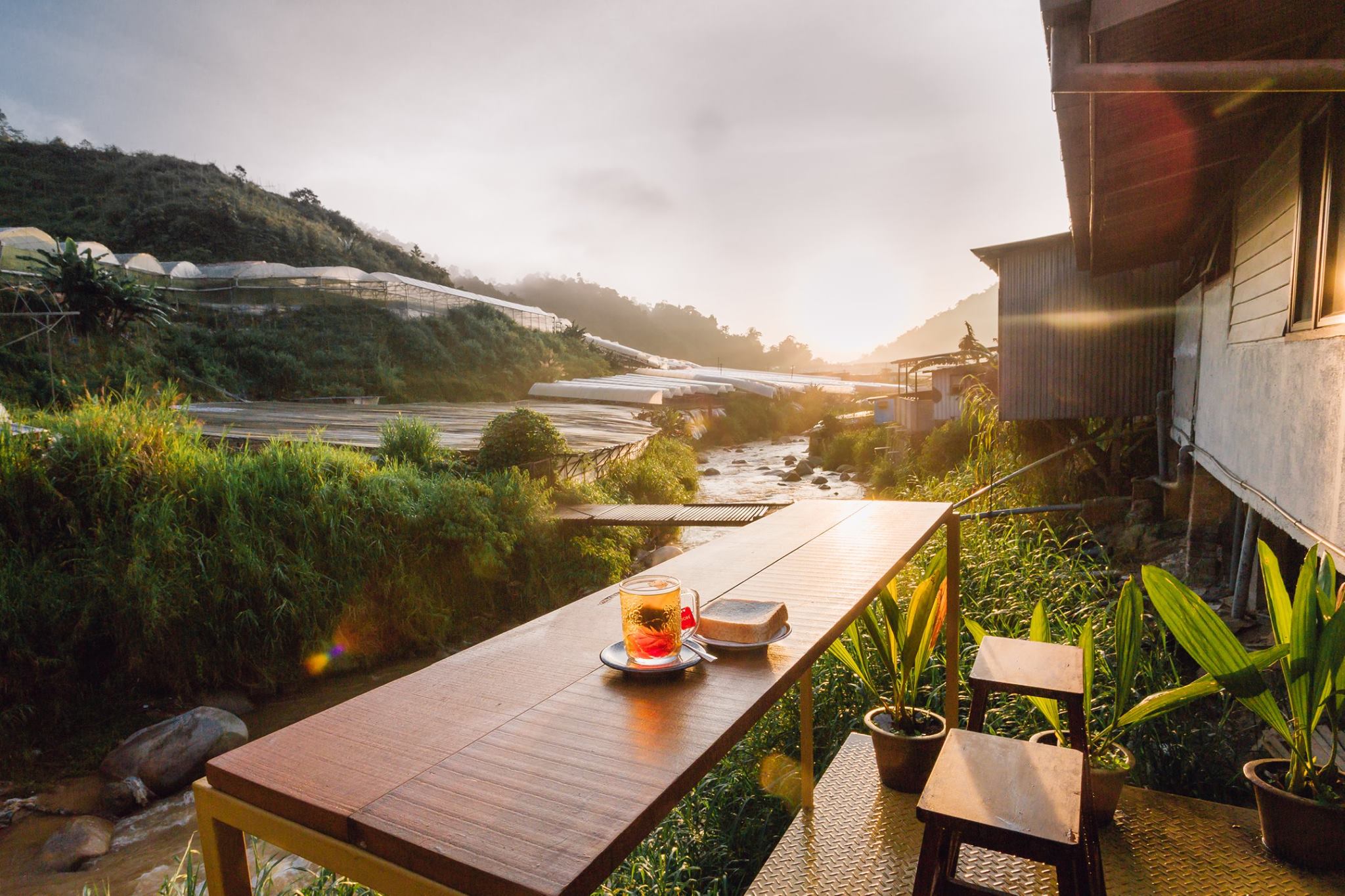 First impression – The batik curtains and the pop culture typography play on the wall, we love this place already! Hosts Brian and Dennis really took holidaying in Cameron Highlands to a whole new level. This modern vintage house spells nothing but reimagining with the building itself refurbished from a former farm worker's abode built in the 70s to its suis generis local architecture and interior preserved.
Location: Kuala Terla, Cameron Highlands, PAHANG

Distance from KLCC: 251 km

Concept: Laidback modern vintage bed & breakfast with a 90s vibe

Facilities: It can only house 12 guests with two private double rooms and two dormitory rooms. Shared dining space for socialising and Riverside Patio with a magical view both day and night

Bonus: Besides the Cameron Valley Tea Farm just 1.5 kilometres away, Heahtitude is THE place for Instagram. The scenic Riverside Patio, for example, offers fresh greenery by day and illuminated flower farms at night. Also at night, you'll fall asleep to the soothing sound of the river. Something you can't find in your modern serviced apartment in Petaling Jaya.
Slide into their DM here.
6) Chengal Hill Retreat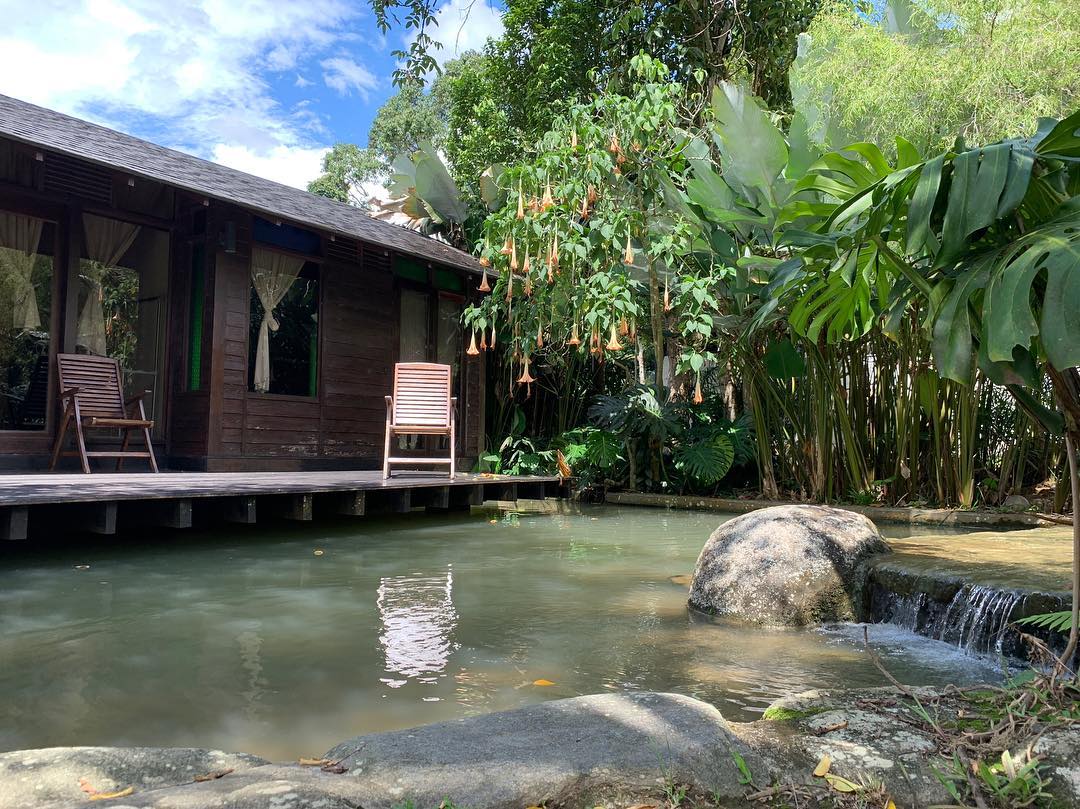 What's a trip to Pahang without dropping by Janda Baik. Gifted with hundreds (we're thinking thousands) of places to stay from resorts, chalets to homestays, picking one out of the lot would be hard and unfair. Yet, for this list, Chengal Hill Retreat offers something we want – a multitude of choices from the dormitory, water chalet, riverside chalet, glamping and also the Apachi.
Location: Kuala Lurah, Kampung Janda Baik, Pahang Tua, PAHANG

Distance from KLCC: 49.8 km

Concept: Diverse wooden-building orchard resort that seems fit for young tourists

Facilities: Nothing fancy but expected for a place of this pedigree

Bonus: It's chilly here in the morning, trust us. It's 23 degrees during the day but could go below 22 at night. Apart from the Titiwangsa temperature, however, the 5-acre resort 900 metres from sea level has waterfalls and rivers within walking distance and since it's still a rainforest outside, we've been told chances are you'll find wild boars, deers and giant millipedes around. There's a orang Asli community nearby in Chemperoh Orang Asli Village, a chance for you to immerse in the cultural differences of other Malaysians.
Retreat yourself here.
NEGERI SEMBILAN
7) The Shorea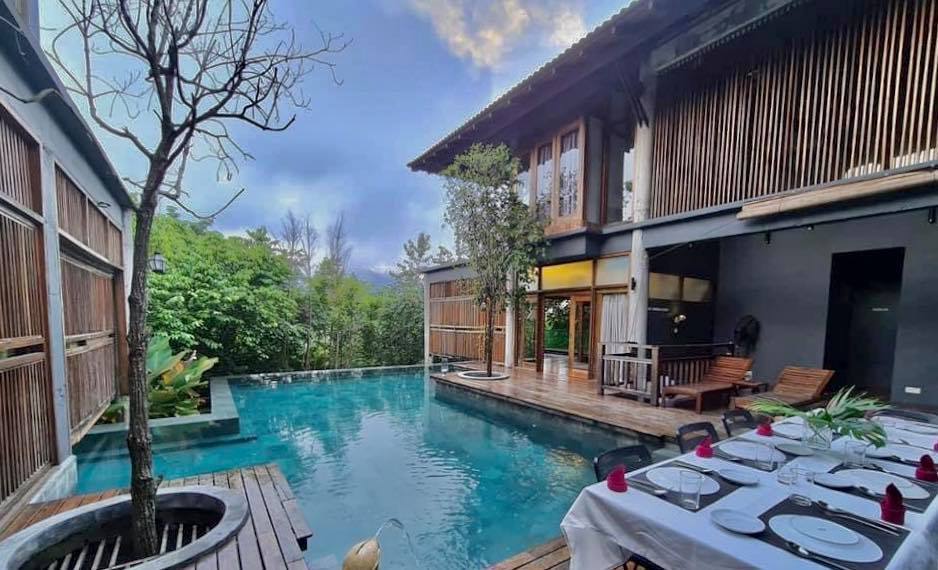 We still can't believe this place is actually in Seremban, so close to KL! One look at the photos and we're captivated by how life would be lounging around with nothing to do but enjoy nature. Talk about nature, it sits next to Taman Eko Eimbo Lata Berembun, a part of the bigger Gunung Benom Forest Reserve. The Shorea is the kind of place where you'd want to disconnect from the world and be by yourself and your loved ones.
Location: Kampung Kolam Air, Mukim Pantai, Jalan Jelebu, NEGERI SEMBILAN

Distance from KLCC: 80.3 km

Concept: Hidden rustic hardwood-style cabins, with a hillside view overlooking the forest and mountain

Facilities: Besides the Instagram photo-op combo of the infinity pool, plunge pool and sun deck, you can also appoint a chef AND a butler for your private escapade 

Bonus: We love these hidden gems in the forest type of cabins out in the nowhere. This one specifically, hides between the lush greenery of the Berembung Forest Reserve, a habitat for beautiful wild creatures. They recommend visitors to go for a walk early in the morning or late evenings – that' when you can spot the most variety of birds like magpies, sunbirds, pheasants, eagles and the elusive hornbills (this species may be found during the sunset when they feed).
Click here for a fancy little escapade.
8) Awanmulan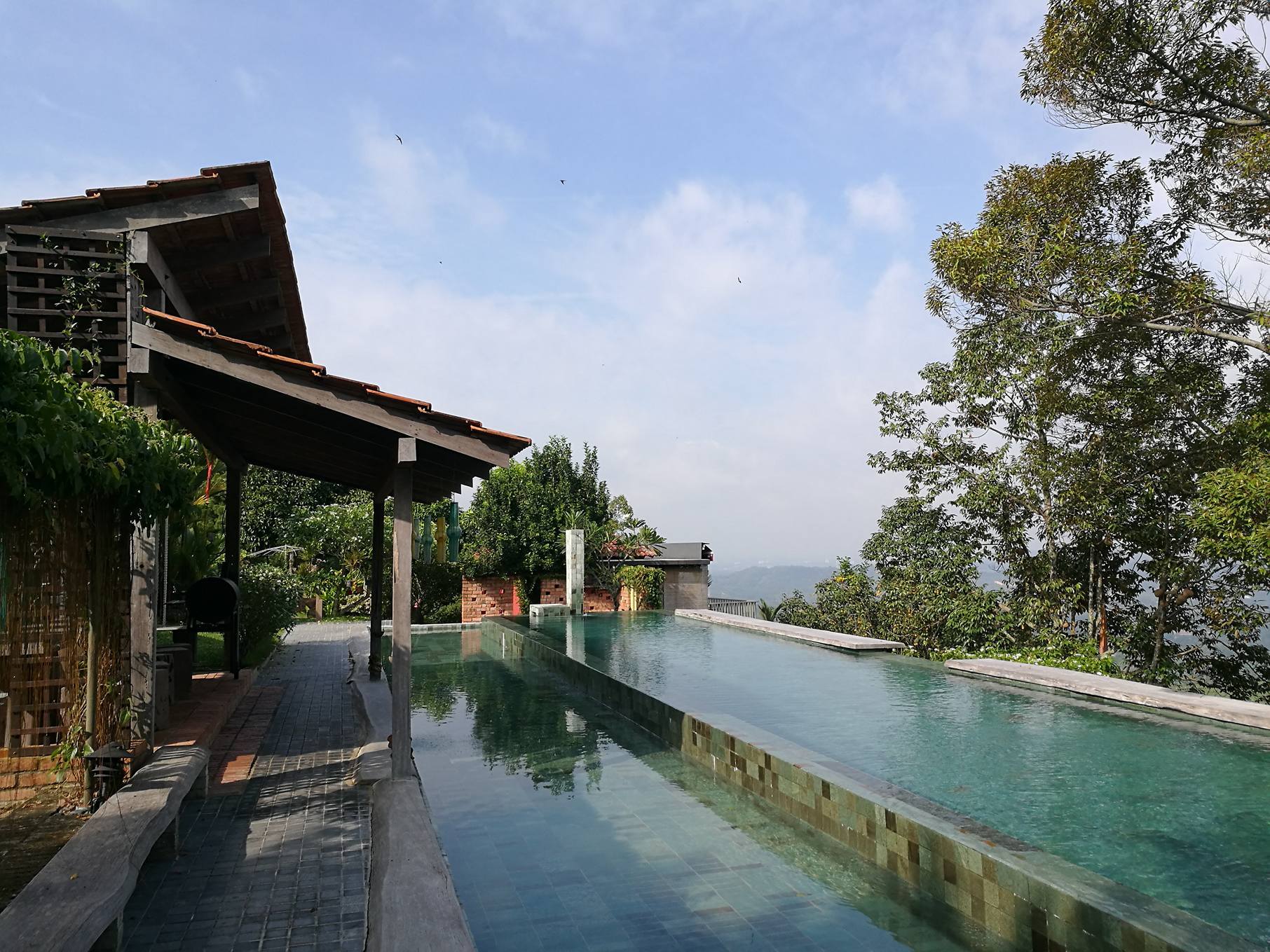 A hillside kampung cabin retreat, Awanmulan is a very cosy escape by the foot of the Hutan Lipur Jeram Toi, a dipterocarp forest of mainly lowland tropical rainforest trees. It's actually not a hotel or a resort, Awanmulan is a private family home with a couple of private little houses for you to stay. Since it's really a short drive from Kuala Lumpur, give this magical place a look.
Location: Awanmulan Pantai Orchard, Kampung Baru Pantai, NEGERI SEMBILAN

Distance from KLCC: 81.6 km

Concept: Picturesque jungle villa with the sight, sound and smell of the rainforest

Facilities: There's a Sky Pool and shared meeting space plus other basic living requirements

Bonus: Just read this from the owner – We also do get wild visitors from time to time, as small as little cicadas and crickets and grasshoppers and squirrels, to wild boars and tapirs, tree frogs, bats, lots of birds and various kinds of little geckos and lizards. We are only 1000 feet above sea level but the climate is a bit different up here with hot sunny skies during the day, sometimes rainy late afternoons followed by lovely sunset views and a cool night. On a clear night, the skies also open up to reveal an expanse of stars and planets to gaze at. Sometimes we even roll out our astronomical telescope for guests to have a look.
How about that? Here it is.
SELANGOR
9) Rumah Kebun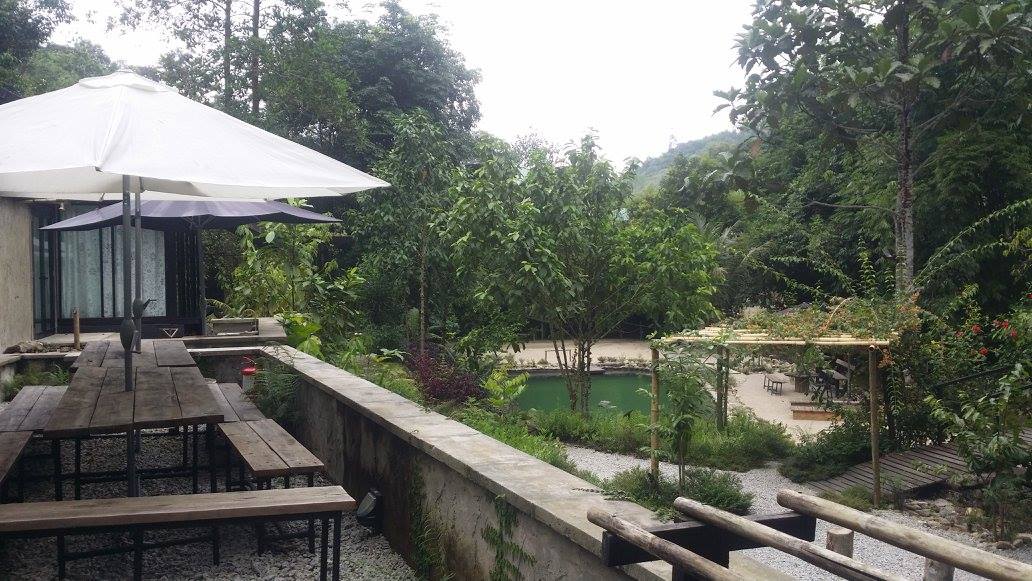 We know the next recommendation should also be in Negeri Sembilan but this place in Hulu Langat really caught our attention. The shortest distance from Klang Valley in this list, Rumah Kebun is considered affordable and from the reviews, it absolutely exceeds expectations. It's one of those places where you'd ask yourself, "Why haven't I been here before?"
Location: Kampung Sungai Semungkis, Batu 14 1/2 Hulu Langat, Langat, SELANGOR

Distance from KLCC: 22 km

Concept: Riverside villa made for family or group, not couples

Facilities: No food served but there's a spacious fully-functional kitchen, fresh spring pool

Bonus: Who doesn't love an open fireplace and fresh stream right at the doorstep? This place was clearly designed with much thought. The pool is fed by fresh, natural spring water and the Semungkis river just adds extra brownie points in total. Plus, we love the fact that it's not even an hour drive from most parts of the Klang Valley.
For a really short getaway, click here.
Cuti-Cuti Malaysia
These spots are chosen not only for their brownie points but also for their COVID-readiness as most have been given a new treatment, laden with SOP.
Besides giving you a much-need break from what's happening, by visiting these places you're actually contributing to the local economy, creating a chain reaction or a ripple effect to jumpstart SMEs and local producers – like farmers, for example.