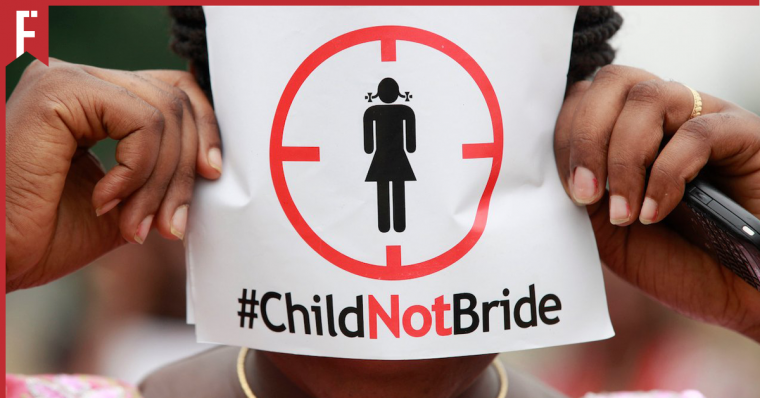 Marriage is one of those things that most of us think of at some point or another. Even from a young age, a lot of little boys and girls play house or plan out their perfect dream wedding. I was no exception. By the time I was eight, I knew exactly how I wanted to my wedding ceremony to go.
"I'm gonna get married at a volcano!" I told my mum. "Then when it erupts, we can all surf the lava down!"
"But honey, there are no volcanos in this country," she replied, casually destroying yet another of my childhood dreams. Unfortunately, while many kids like to joke about marriage, some of them aren't so lucky.
For some kids, child marriage is a far too real prospect.
What is Child Marriage?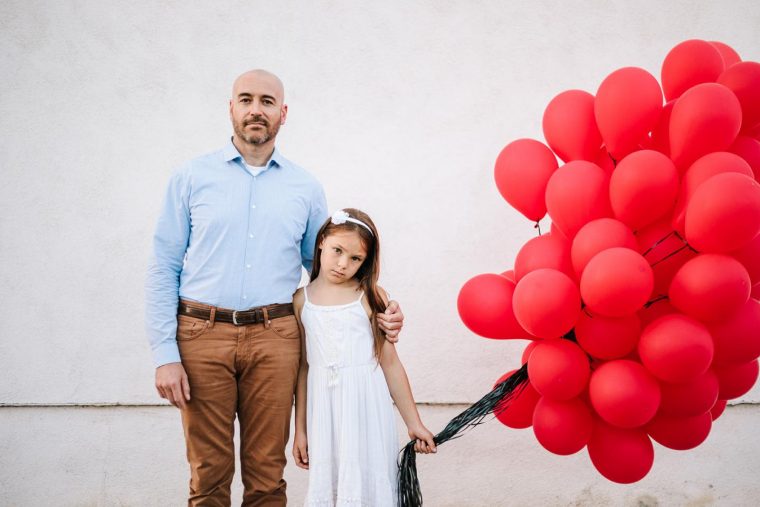 According to UNICEF, child marriage is "any formal marriage or informal union between a child under the age of 18 and an adult or another child".
This phenomenon has been steadily decreasing worldwide over the past few decades, but due to the COVID-19 pandemic, it is estimated that up to 10 million more girls are at currently risk — including Malaysian kids.
As of 2018, it is estimated that around 1,500 child marriages happen in Malaysia each year!
Child Marriages in Malaysia

We Malaysians like to think of ourselves as a modern country. Nowadays, child marriages are generally seen as unpleasant and wrong. This is the 21st century, after all! Who would be interested in such old-fashioned and outdated practices?
And before you start talking about religion, you should know that this isn't just a Muslim issue. According to UNICEF statistics, there were 2,367 cases of non-Muslim child marriages recorded by the National Registration Department between 2013 and 2017!
Underneath our modern façade, child marriages have been quietly happening all across the nation, even up to present times.
11-Years Old and Already A Wife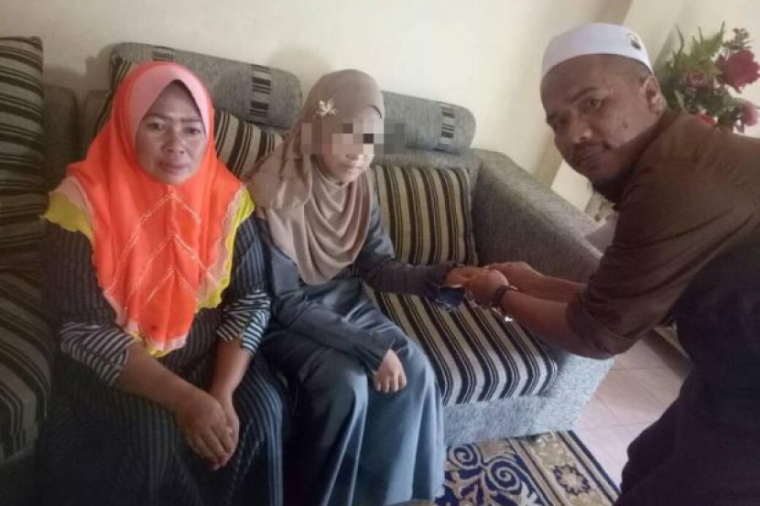 In 2018, reports of a marriage between an 11-year old girl named Ayu and 41-year old Che Abdul Karim sparked outrage among netizens.
"This is a practice from many centuries ago, and at this stage in Malaysia's growth and development, child marriage is not acceptable," said lawyer Charles Santiago, who was just one of many prominent activists who criticised this incident.
"Why are we dillydallying in protecting a child? The lack of serious urgency about this case is disturbing," said human rights lawyer Latheefa Koya. "As a Muslim, I am offended by the idea that we should not protect a child because of an assumption that this has something to do with Islam."
Despite this outcry, many people still spoke up in favour of their marriage. Mohamad Amar Nik Abdullah, Kelantan's deputy chief minister and vice president of PAS, announced that child marriage was legal in Islam and that issues such as homosexuals and single parents "should be a concern for our government and society".
Another supporter was Sayed Noordin, the imam at the local mosque that the couple attends. He pointed out that according to Islamic procedure "as long as a bride agrees, her parents agree and the girl has had her menstrual period, then a marriage is OK."
"[He] is a good Muslim," he said, describing the husband of the newly married 11 year old. "He always comes for prayer and he is a responsible man."
So Did He Take Responsibility for Marrying Someone Younger Than His Own Children?
Strangely enough, Che wasn't responsible enough to get married properly — he actually received a fine from the Kelantan Shariah Court for marrying Ayu in Thailand without the court's permission!
Despite this, he insisted that he would remain with his newest wife no matter what.
"Although many people are against this marriage, I will not succumb to the pressure and let Ayu go," Che said. "Our marriage is permissible in Islam, even though it is against the law."
"I love her," he insisted, declaring that he would not touch his new wife until she was 16 years old. Speaking through a text message, Ayu also claimed to love her husband, though she had no comment on his six children and other two wives.
In times like this, we should think of the real victims. Like poor Che, who had to give up the third love of his life when Ayu was sent back to her native Thailand. Surapol Prommool, the governor of Narathiwat Province in southern Thailand, announced that she was being cared for in a Thai all-female staffed government institution — and that her ex-husband would not be allowed to visit.
"We're not going to ban child marriages"
On 22 March 2022, the ugly topic of child marriage once again rose into the headlines when Women, Family and Community Development Minister Rina Harun declared that the government currently did not have any plans to ban underage marriages.
"This is because the causes of underage marriage need to be addressed not only through legislative change, but also through education, advocacy, health, the strengthening of family institutions, as well as socioeconomic support for the public," she said.
As you might expect, many people were not happy about this argument. In a joint statement, eight MPs and a senator spoke up against Rina Harun's announcement.
"Efforts to protect and curb the exploitation of children need to start with legislative reforms," read the statement. "Enough with the excuses and foiling past efforts."
Why We Need to End Child Marriages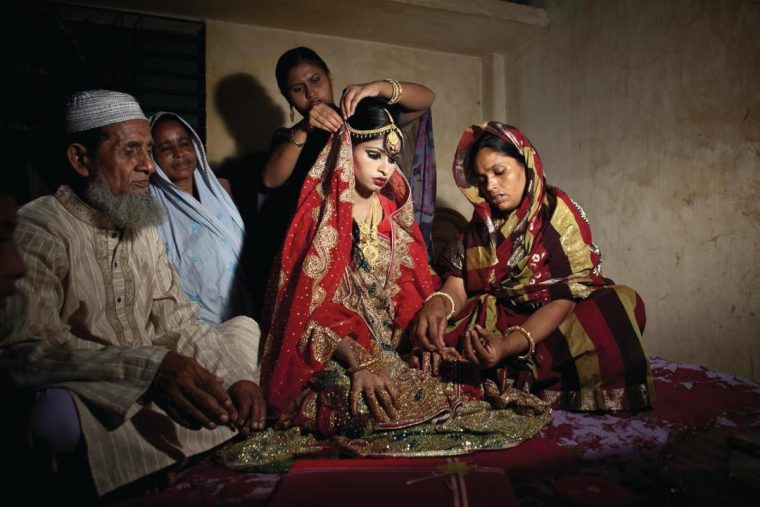 Despite what its supporters might claim, child marriage can cause serious long term issues for the children involved.
Child brides often come from poor families. A study by Tufts University Feinstein International Center found that the majority of parents who married their daughters by age 15 said they did so for economic reasons.
In some cases, girls are married off to pay debts or even exchanged for another wife. Some are convinced to marry young in order to get out of bad situations, while others do so as a way to help secure their family's future. Of course, this study took place in Afghanistan rather than Malaysia, so the situation here may be a little different.
Closer to home, in 2017 Barisan Nasional MP Datuk Shabudin Yahaya drew fire from local netizens after he announced that there was nothing wrong with a young child marrying their rapist because it served as a "remedy" to social problems.
"Perhaps through marriage they can lead a healthier, better life. And the person who was raped does not necessarily have a bleak future. She will have a husband, at least, and this could serve as a remedy to growing social problems," he said.
Whatever the reason, underaged brides often suffer both physically and emotionally. Not only are they more likely to be abused, but many of them are forced to drop out of school. It is estimated that up to 60% of women aged between 20 and 24 who have no education were married before the age of 18.
Even if their husbands treat them well, these child brides have many other problems to deal with. According to children's rights organisation Plan International, 70,000 girls die in labour every year because their bodies aren't ready for childbirth. In fact, girls under the age of 15 are five times more likely to die in childbirth and have a higher risk of pregnancy-related injuries compared to women in their 20s.
"But My Traditional Values!"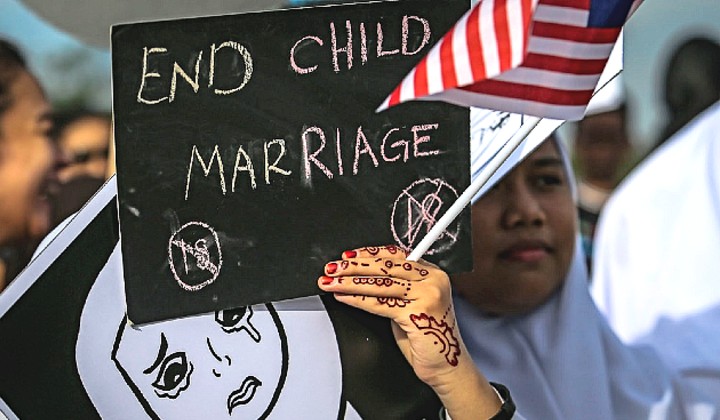 Listen, I'm just going to come out and say it: if you support child marriage, you're supporting paedophilia. Stop making excuses.
"But they're teenagers, not children! They're above the legal age of consent!"
Unless you're a teenager yourself, it's still gross. What, you can't attract the attention of a woman your own age? Got to go chasing after girls who are still in school cause they can't tell you no? Disgusting.
"But this is for their own good! We're just trying to help these poor girls by getting them married!"
You can help them better by providing them with access to education. And even if you still want to help them with finances and such, why do you need to get married? Just give them the money.
"But it's traditional! Our ancestors used to do this too and they turned out fine!"
Our ancestors also used to live in caves without electricity or the internet. If you want to do that, go right ahead. Meanwhile, the rest of us are still living in the real world. This is the year 2022, not 1222.
I don't know why so many Malaysians insist on being so weird about this issue, but if we ever want to develop, we need to move on from these outdated beliefs. To learn more about putting an end to this kind of behaviour, check out:
Joking About Being "Jodoh" to a Kid is Paedophillic Behaviour