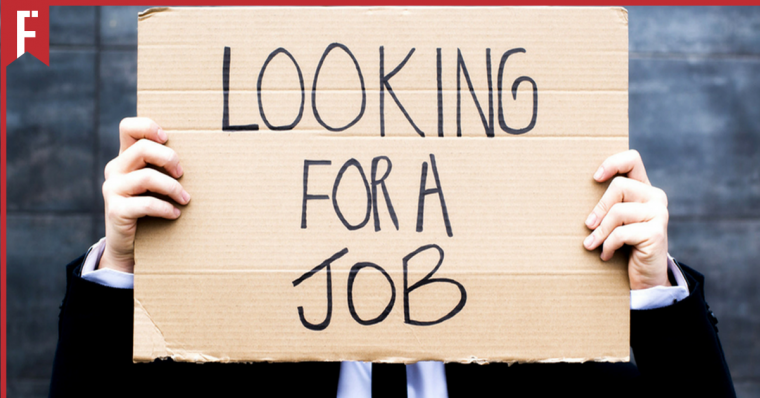 As an average Malaysian millennial, I think it's safe to say that the job market today is very different compared to what our parents or grandparents may have experienced in the past. 
Which is why it's very annoying whenever a well-meaning older relative starts talking about how we "just need to stop being lazy and get a job already!"
Sorry Auntie, but this isn't the 80s anymore. You can't just step into an office, show off your degree and immediately get offered a well-paying job — or any kind of job, really.
It's not that we don't want a job. The problem is that we can't find one!
250,000 Job Seekers in One Week
Between 6 to 12 July 2021, Jobstreet and AIC Exhibitions held their first ever digital version of the Malaysia Career and Training Fair (MCTF). The event was a smashing success, with over 250,000 visits — an average of around 35,000 visits per day!
"The fair was initially scheduled for 4 days, but due to overwhelming response from the jobseekers, we extended it by another 3 days," said Datuk William Ng, managing director of AIC Exhibitions Sdn Bhd.
He added that this year's MCTF included some of Malaysia's top employers, with companies like AEON, Exxonmobil, RHB Bank, Samsung and Top Glove taking centre stage.
"MCTF has come to be known as the premier career fair in Malaysia, and the participating companies were also eager to do their part in helping as many Malaysians as possible to be re-employed," said William.
The event's success can be linked to its many interactive features. Visitors were able to interact directly with participating companies via a live chat function, browse and apply for jobs and even sign up for live forums designed to help them prepare themselves for jobs in the new normal.
According to the MCTF's reports, 28% of their job seeking visitors had more than 20 years of experience, while 26% were fresh graduates.
This is great for the employers who can now pick and choose from the cream of the crop, but it's not so great for all those fresh graduates who must now face competition from people who may have decades of experience in the working world.
Applying for a Job During a Pandemic is a Pain
To get a better idea of the current job market situation, The Full Frontal got in touch with Sara Jane and Maisarah, a pair of recent graduates from University of Malaya (UM) who have discovered just how much the working life has changed compared to pre-pandemic times.
Originally from Johor Bahru, Sara Jane has been applying for internships since her final exam.
"I just got a response back recently," she said. "But technically it's not confirmed yet, so I'm still searching."
Maisarah, on the other hand, has been a little luckier with her job search.
"I secured a conditional offer three weeks ago with a law firm," she explained. "But for now until I receive my final exam result and transcript, I'll be working with them temporarily."
While they both had different job seeking experiences, both Sara Jane and Maisarah could agree on one thing — trying to find a job in the middle of a pandemic sucks.
"For me, the hardest part is to find a job that can actually let you sustain yourself," said Sara Jane. "If I got a job in KL, I'd have to worry about whether the job would pay enough to sustain my rent, and it's very hard to find that at the moment."
Maisarah, however, believes that the hardest part of finding a job today is all the mental stress involved. "The anxiety's the worst part. Because things are so uncertain and unsure, you tend to think the worst of everything."
For both of them, the biggest issue is how the current pandemic situation is making it harder than ever to even get an interview in the first place.
"It makes it hard to communicate with companies," said Sara Jane. "They put you on hold a lot of the time and because of MCO they are not in their office and they can't do the interview remotely."
"There aren't a lot of vacancies right now," Maisarah added. "I sent out applications to around five to six firms, but only one of them was actually willing to do an interview. The rest either never responded or said they'd get back to me after the lockdown."
3 Tips to Jumpstart Your Career Despite COVID-19
"Nowadays, many employers are using online platforms to hire people instead of advertising in newspapers and stuff," said Sara Jane. "If you don't put yourself out there, they won't know who you are."
While we can't control the economy or the pandemic (unfortunately), there are still plenty of ways for a prospective job seeker to improve their odds.
Whether you're a fresh graduate trying to kick-start your career or an experienced office worker trying to find a more stable working environment, here are some tips for you to keep in mind:
1) "What did you do during lockdown?"
The co-founder and marketing director of Graduate Recruitment Bureau, Dan Hawes believes that this is one of the big ways to get ahead of the game.
"The big question interviewers will ask is 'What did you do in lockdown?'" said Hawes.
It doesn't have to be perfect, but something like volunteering, attending online courses or even getting fit will all make you look more appealing compared to someone who spent all that time sitting on the couch and binging Netflix.
2) Work on your online presence
Love it or hate it, maintaining your social media is essential for making a good first impression. When it comes to job searching, your LinkedIn profile is going to be especially important.
You don't need to put in a ton of stuff — just make sure to keep it updated regularly. Having a solid profile can give you that extra edge needed to stand out from the crowd.
And don't forget to manage your other social media as well. After all, it doesn't matter how professional you look if the interviewer can just go to your Facebook profile and see a bunch of videos about you going to parties and breaking SOP!
3) Is this company worth working for?
Remember, an interview is a chance for both parties — employer and employee — to assess each other.
Before you accept a job offer, it's important to make sure that the job is actually worth it. It's easy for employers to say things like "We're all like family here" and "We take care of each other", but how can you tell if they're telling the truth or it's just another slick PR statement?
One good way to figure it out is to ask how the company has been treating their workers during this pandemic. What kind of safety measures have they taken? Have they switched to a work from home model or is everyone still expected to come into the office? What happens if someone gets sick with COVID-19?
Don't be afraid to ask those questions! If the company is interested in you, it is your right to find out what interests you about the company as well.
Remember, just because a job is being offered to you doesn't mean that you HAVE to take it. Especially if it's for a company that's proven that they're more focused on pinching pennies rather than protecting their workers. After all, is a job really worth putting you or your family at risk?
"Pandemic or not, you just need to give it a try"
Despite all the difficulties they've faced trying to find a job, many young graduates like Maisarah and Sara Jane are still optimistic.
"Pandemic or not, you just need to give it a try," advised Maisarah. "When you want to send out an application, don't think about things like 'Oh, this company is too good, they won't hire me!'. You don't know unless you actually try!"

Of course, not everyone can be lucky enough to find their dream job. But there are still plenty of ways to make sure that you stand out from the crowd. If you're interested in more interview advice, be sure to check out: MCO and Unemployment: Having Problems Finding a New Job?