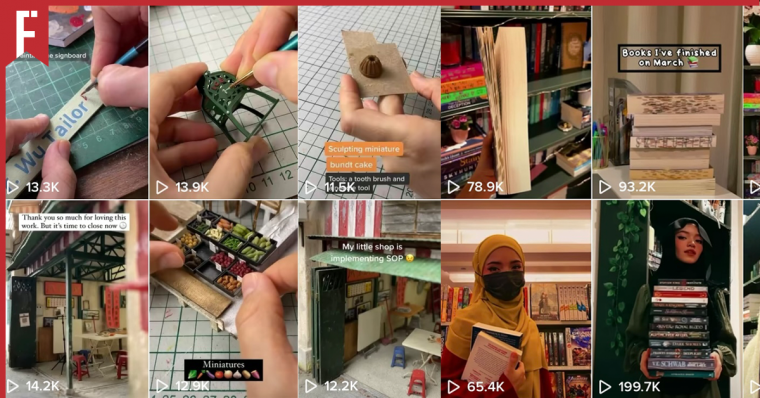 Let me ask you a question; when you're bored at home or on your break at work, which app do you open first to pass the time? For me, it's TikTok. There's just something about that app that makes me gravitate towards it. Maybe it's the type of dark humour that I can relate to, or maybe it's the fact that I can watch a two-hour movie in just five minutes. Who knows, really?
What I've also found out is that TikTok can bring light to some of the most interesting and incredible talents you'll ever have the fortune to see. And a lot of them are right here, in good ol' Malaysia.
If you enjoy TikTok as much as I do and are looking for some local TikTokers to follow, here are some really cool ones that you could check out:
Picoworm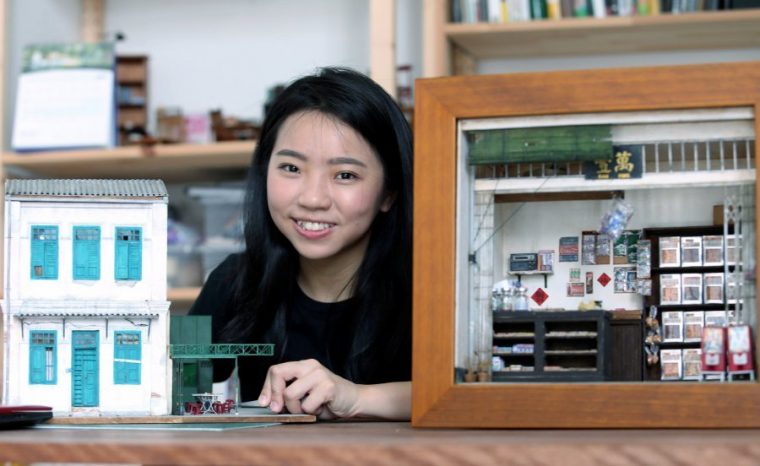 PicoWorm just likes to make small things. She's based in Johor Bahru and has won many awards for her miniature figures. A self-taught artist, her TikTok is full of her beautifully-made little figures of places and treasure pieces in Malaysia.
Her work is so detailed and intricate that you'd have to look twice to make sure that they're not just shrunken versions of the real thing. Her keen eye for the finer details of her figures are what makes her art truly unique.
Cupofjoy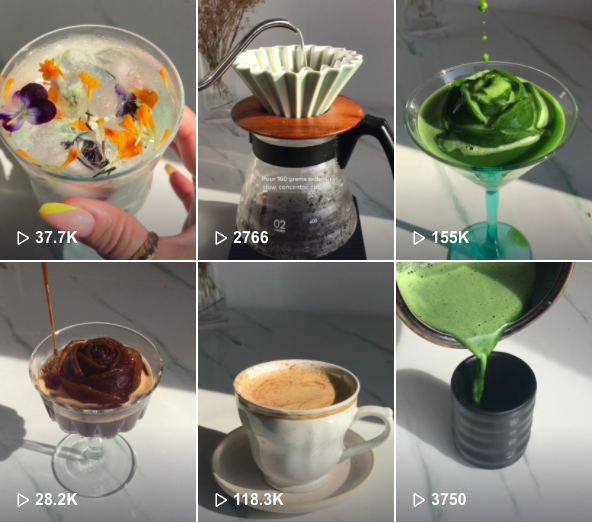 Cupofjoy is the type of TikTok you watch when you're thirsty on a hot, dry day and looking for new drink ideas to help quench your thirst. On her TikTok, she shows us so many ways we can make drinks that aren't just delicious, but also pleasing to look at.
I've attempted to make a lot of her drinks and let me just tell you, although they taste pretty good, they don't look nearly as pretty as hers. Sigh, the dedication is real with this one.
Orchidslibrary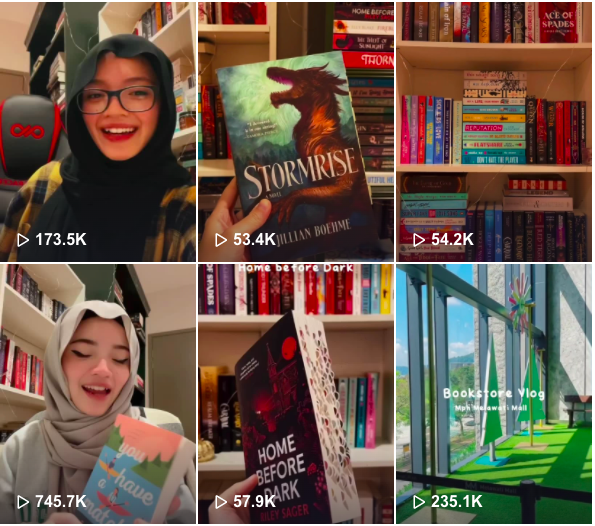 If you're on the booktok side of TikTok, you may be familiar with this young lady. Orchidslibrary takes us all on her reading journey and recommends such amazing and interesting books for us to check out. She also does reviews on them!
I think what pulled me in was that she's very articulate in explaining the plot points of each story that it made me want to actually read the book she's talking about. Truth be told, before I stumbled upon her TikTok, I liked books a normal amount, but ever since I followed her page, I've started to read more… and enjoyed it! She recently opened her own bookstore cafe too! On an unrelated note, if you see me camping there every weekend, mind your business.
Vvnloll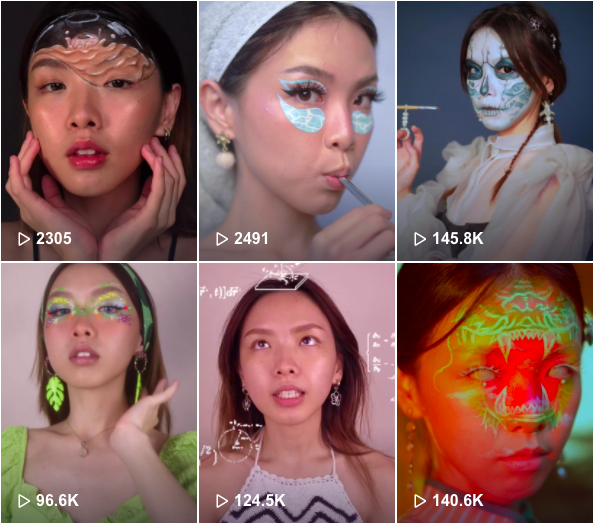 Copywriter by day and MUA by… all the time? Vivien Loh can turn herself into such beautiful works of art — oh, the power of makeup and talent! 
I'm such a fan of how she can turn a simple look into something that's very much extraordinary. Her attention to detail on the art she creates on her face is something for the books.
Last year (2021) in October, she did a 30 days of makeup for the October Makeup Challenge on her TikTok with a different theme for each day. Trust me when I say: you'll want to see it!
Reinalum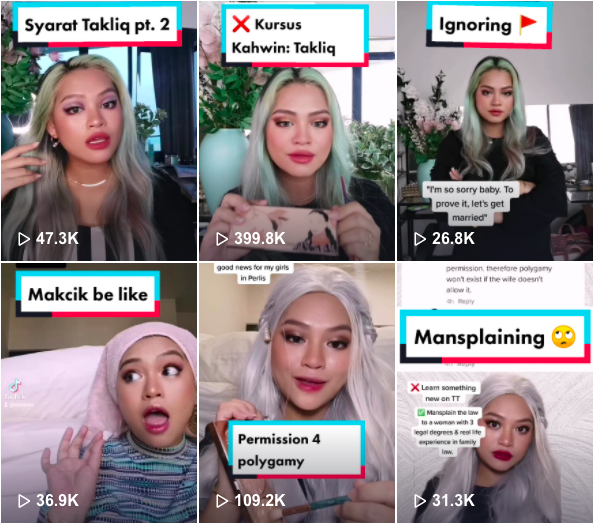 Reina Lum is an ex-lawyer that teaches us the laws that pertain to marriage and divorce. Everything I learned about my rights as a married woman (for the future la, I'm not married yet), I learned from her. 
She doesn't just recite the law to us, oh no, that's boring — she does her makeup while she explains it! Which I think is such a clever idea. We learn two things at once!
She would also answer questions that her viewers have about certain laws that they don't understand when it comes to marriage and divorce.
Bonus:
Thefullfrontal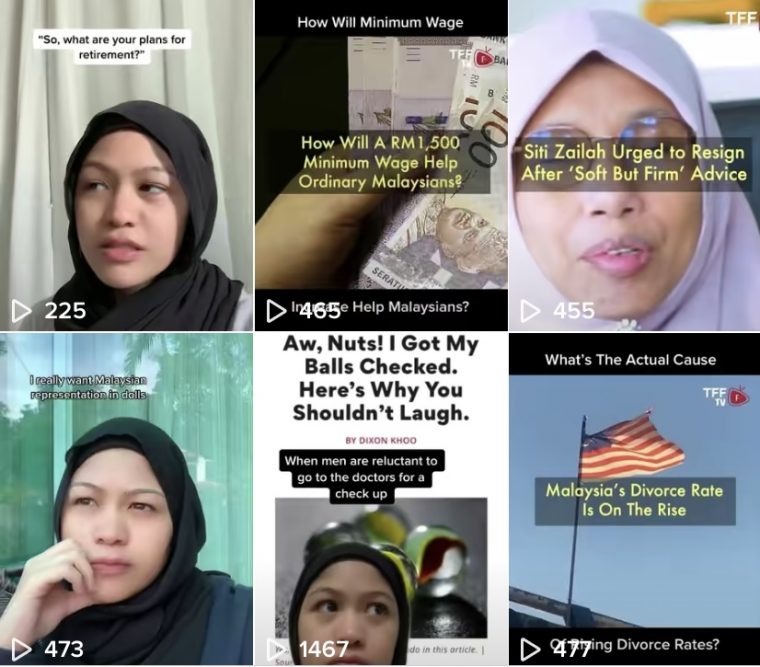 You didn't think we'd end the list without shamelessly plugging our own TikTok, did you? If you want reenactments or the gist of our articles, videos and podcasts, our TikTok page can give you all that and more! Trust me, you're going to want to see it.
You didn't hear it from me, but some of the TikToks are pretty dang funny.
What Are You Waiting For?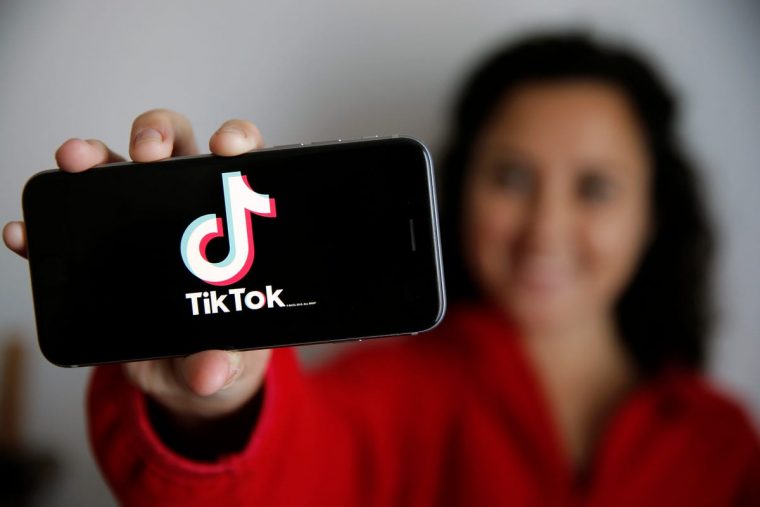 Now that we've listed all these amazing TikTok pages for you to check out, all that needs to be done is for you to go ahead and.. well.. check them out, I guess. We hope you enjoyed our list since these are the ones that we find most interesting!
If you want something else local, how about local businesses that you can check out?
5 Homegrown Brands That Speak To Your Inner Shopaholic