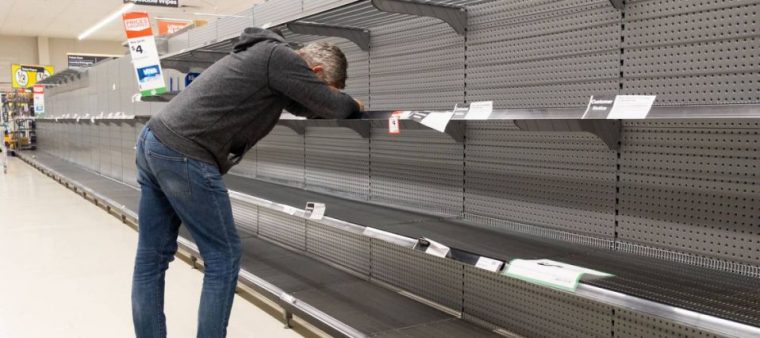 Disclamer: This article is not aimed at Tesco or highlighting anything bad that took place at Tesco. We just thought the headline was cool. No hate.
The first time I heard of the term 'panic buying' was when the pandemic hit the US. People rushing to empty out stores and unnecessarily buying toilet paper was all over the news. During this time, it even felt as though panic buying curated more interest than the actual pandemic. 
At that point, it still had not fully hit Malaysia and I really expected people to be more reasonable if it did. To my shock and disbelief right before the first MCO was announced, people went out and bought everything stores had to offer. I remember going to buy salt at Mydin and the entire rack was empty. 
I mean, how much salt did everyone really need?
After going through that last year, I thought that when the MCO was announced again, people would act more rational this time around. The people never disappoint, so here we are again with the panic buying!
How Much Damage Did We Do This Time?
Just like the last time, it appears that shelves were left empty by panic buyers. Everything ranging from vegetables to meat was all bought out before the MCO was announced. 
Queues for grocery stores and restaurants were back. It's almost as if we time travelled back to March 2020. This resulted in high traffic and Grab fares as of last night, as people were spending their 'last moments outside'. 
Maybe we should have been more used to this, but after tasting a bit of freedom during RMCO, things went haywire with the announcement.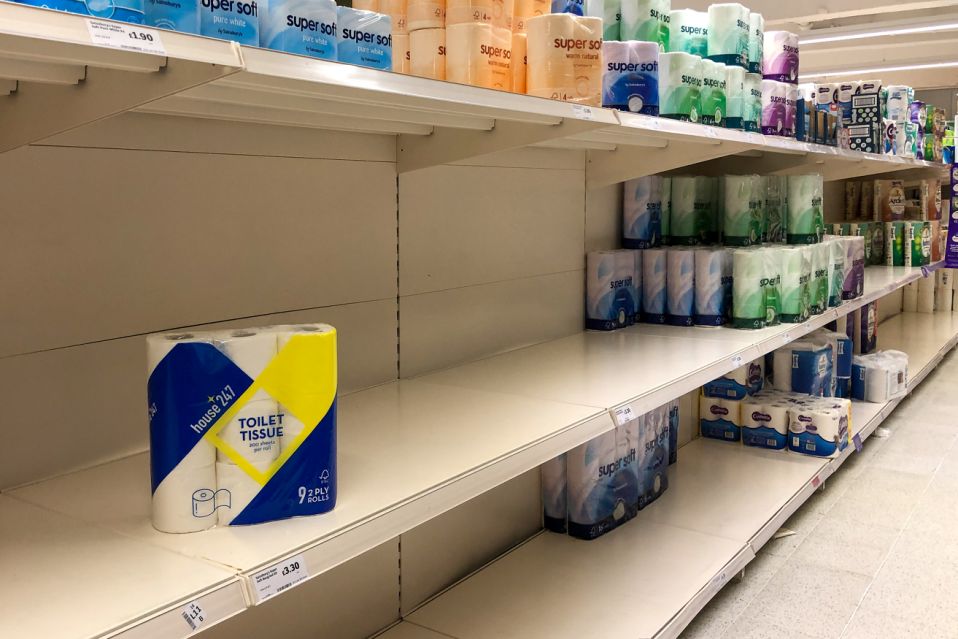 Are We Going to Run Out of Groceries?
Panic buying is likely caused by the anxiety surrounding running out of groceries during a lockdown. This makes us wonder where this anxiety comes from. When people hear of a lockdown they tend to overlook the facts. Are grocery stores going to stay open? Will we run out of food? Can we order in? No one waits to listen to this part. Instead, they spread panic and rush out to get goods for the next five months.
The reality of this matter is that no, we won't run out of groceries. The Ministry of Domestic Trade and Consumer Affairs has confirmed the monitoring of essential goods to stores. 
This is definitely good news for us!
We don't need to prepare for a zombie apocalypse. We can continue to buy groceries like we normally do.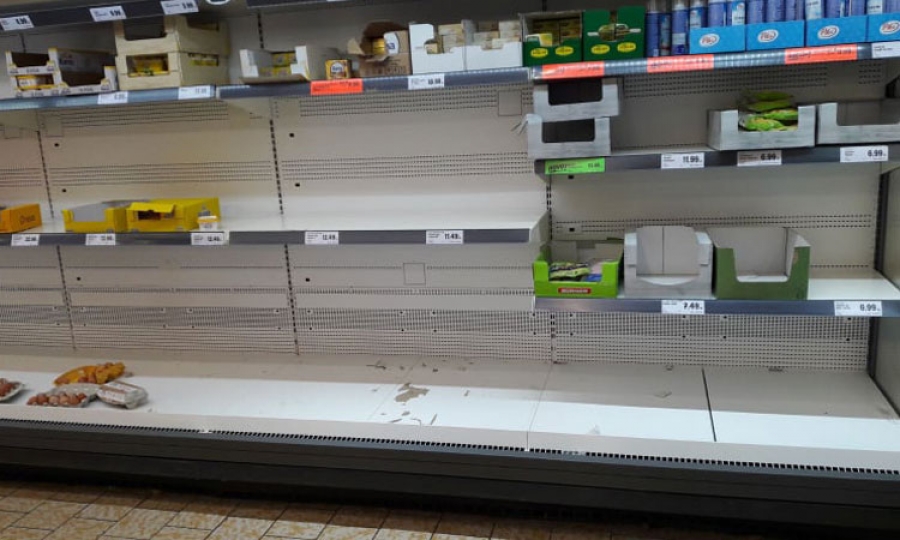 We Need to Calm Down
While rushing to the store to stock up sounds like a good idea at the moment, let's stop and think about the consequences. Not only are we wasting large amounts of food, but we are also depriving someone else of essentials. 
Purchasing large quantities of perishable goods is a big part of panic buying. While it might make sense at that moment, these goods will probably turn bad in a week or two. Things such as fresh fruits and vegetables do not have a long shelf life, which means we can't really stock up on it.
We should also take into consideration the elderly and disabled before we clear out those racks. While it may be easy for us to drop into the store and take whatever we want, this action of ours could be making someone else's life very difficult. 
During the last MCO, supermarkets such as Jaya Grocer had special opening hours for the elderly in order to fix this issue. While we have yet to see something similar this time around, we can also take it upon ourselves to find alternatives. 
After all, modern problems require modern solutions. During this Pandemic, this comes in the form of contactless shopping of course!
With helpful apps such as HappyFresh and supermarkets having their own online stores, we no longer need to physically go and form a queue. Mydin and Tesco are a great example of this. Their online stores allow you access to everything available in the store! Life would be made much easier when we can just pre-book slots for grocery deliveries. 
This can also be our contribution to help flatten the curve! And let's not forget that if you want to go local with your groceries, there are several ways you can do it.
With that being said, let's hope that all our efforts pay off during this lockdown as well. Let us try to stay safe and shop consciously. I'm sure we are all looking forward to simpler times when shopping was more stress-free!