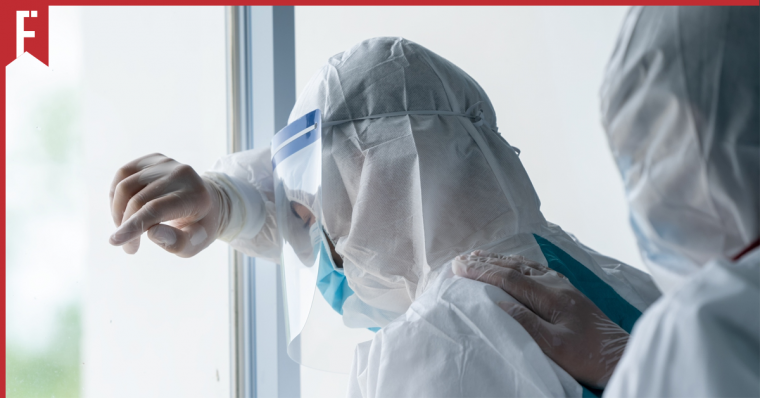 Over the past year, people all over the world have been heaping praise on our essential workers — especially Malaysians. Ever since this pandemic began, we've seen countless videos and articles urging us to support our frontline workers.
Just about every Malaysian you talk to will say that they would definitely donate food or money to help our frontliners. It's one of the few things that everyone can agree on, regardless of race or religion.
So why are so many of our essential workers struggling to make a living?
Who Are Our Essential Workers?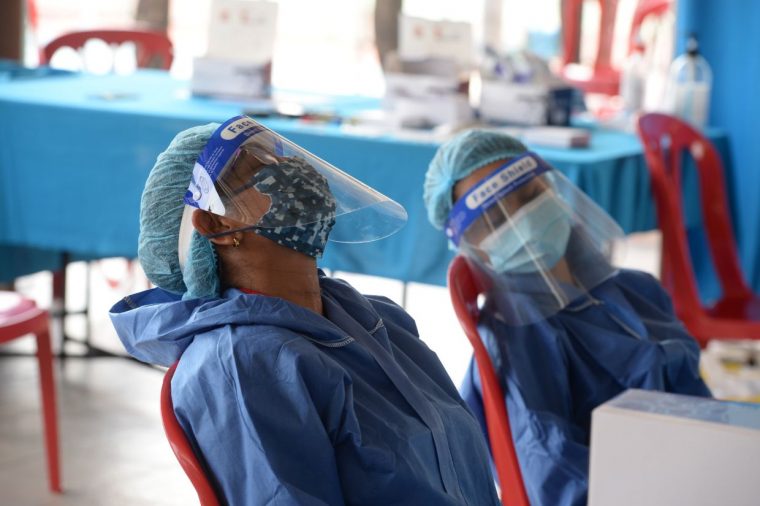 If someone asked you to describe an essential worker, what's the first thing that comes to mind?
Most of us would give answers like "doctor" or "policeman", but the truth is that "essential" work also includes plenty of other jobs.
Back in January 2021, the International Trade and Industry Ministry (MITI) released a full list of essential businesses which were allowed to operate during the MCO. It covers everything from manufacturing factories, construction works, financial services, plantations and so on.
However, while a banker and a plantation worker would both be considered essential workers, I think it's safe to say that one of them would probably have a much easier time adjusting to lockdown over the other.
The unfortunate truth is that while some have adapted to this new normal without a hitch over the past year, many essential workers have been pushed to their breaking point. Here are some of the biggest groups of essential workers in Malaysia — along with all the problems that they're facing to this day:
Healthcare Workers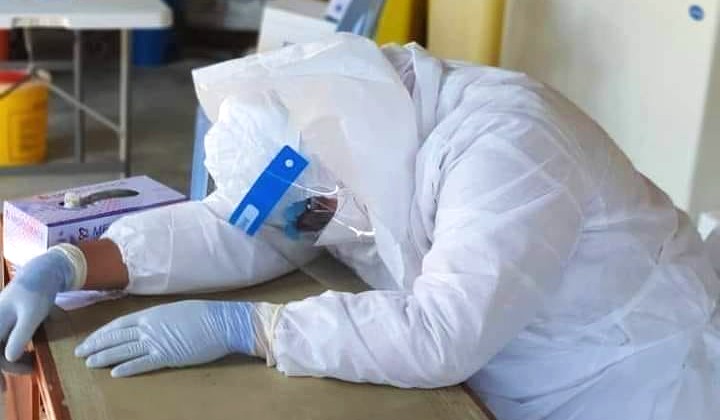 It's probably no exaggeration to say that our healthcare workers have helped countless lives over the past year. Without their tireless efforts, hundreds, or perhaps even thousands more Malaysians would have died of COVID-19.
So how have they been repaid for this critical work?
Frankly speaking, not well. At all.
According to the Malaysian Medical Association (MMA), our healthcare workers are struggling due to a number of issues such as rising cases, burnouts, lack of equipment and manpower, etc. To make matters worse, Malaysia's contract doctor system has come under fierce criticism as many junior doctors feel underpaid and overworked.
Back in July 2021, over 6,000 contract doctors took part in a nationwide strike to demand better pay and working conditions. Although the government agreed to discuss policy and workplace changes, there has been no signs of any real change up till today.
On 16 August 2021, MMA president Dr Subramaniam Muniandy warned us that many Malaysian healthcare workers have reached their breaking points.
"We have already lost close to 400 junior doctors who decided they have had enough, while the patience of their colleagues is wearing thin," he said. "It may be a matter of time before more throw in the towel."
Food Delivery Riders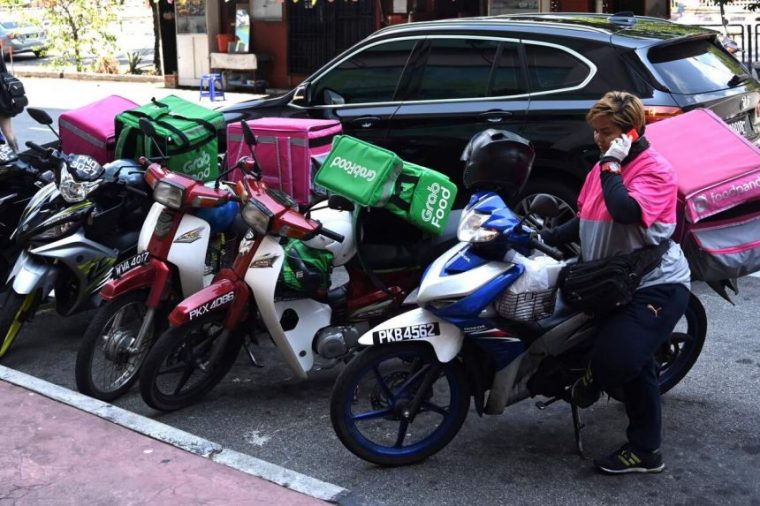 For many of us, food delivery services have been a blessing during these days in lockdown.
Not only does it allow us to enjoy our favourite meals without having to leave the safety of our homes, but it also helps to provide jobs to countless young Malaysians who may be struggling to earn a living.
But while it's easy to summon a McDonald's meal to our doorstep whenever we like, how often do we stop to think about the people doing all these deliveries?
Life as a food delivery rider isn't easy. The moment they start getting an order, they're expected to bring it straight to the customer's house as quickly as possible. Because of this, many of them feel pressured to cut corners in order to shave a few precious minutes off of their travel time — a fact that can have terrible consequences.
According to the Malaysian Institute of Road Safety Research (MIROS), no less than 70% of p-Hailing riders are driving dangerously, especially during peak hours. Some of the most common incidents included running a red light (16%), using their phones while on the road (15%), going against traffic (7%) and making illegal U-turns (5%).
Even if they try to drive safely, all delivery riders have to contend with an unpredictable and dangerous challenge: the weather.
When the heavy rain starts pouring down, even car drivers with windscreen wipers can have difficulties seeing what's happening. Imagine how dangerous it must be for a motorcyclist who's trying to speed by to deliver food on time!
To make matters worse, the gig economy is notorious for providing few rights or compensations. While the pay may seem generous at first glance, the truth is that the average delivery rider is forced to work longer and harder just to keep food on their table.
"Nobody would stay in this job if there are better ones out there," explained local rider Radhi during an interview with the Malay Mail.
To survive, Radhi had to do many deliveries in a day. A short distance delivery would earn him around RM5 per trip, while trips longer than 10km would be worth around RM7 or RM8. In order to earn a sustainable income, he would have to work as much as 12 hours a day!
Factory Workers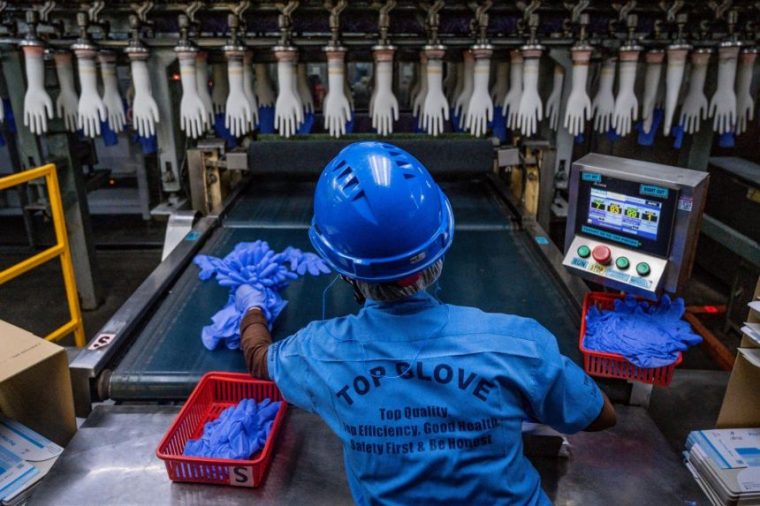 Not all essential workers are appreciated. In fact, not all essential workers even want to be essential!
Since the pandemic started, equipment such as rubber gloves have seen a surge in popularity — which is great news for Malaysia, since we produce about two-thirds of all disposable rubber gloves worldwide.
But while companies like Top Glove have been enjoying record sales and profits over the past year, their workers have been going through a living nightmare.
For years, international human rights groups have been scrutinizing Malaysia's glove factories for abusive work conditions.
Earlier this year, the Modern Slavery and Human Rights Policy and Evidence Centre (Modern Slavery PEC) raised alarm bells after interviewing nearly 1,500 factory workers, saying that they were put under "immense pressure" to keep up with all the new orders.
The study found that the workers now faced worse working conditions in the form of rising restrictions on movement, isolation, abusive working and living conditions and excessive overtime. In December 2020, Top Glove faced increasing criticism after COVID-19 began spreading through their overcrowded factories and dormitories, culminating in the death of at least one worker.
While Top Glove has insisted that "employee safety, health and wellbeing have always been of utmost importance", their workers have reported that social distancing measures were not maintained, with many of them forced to sleep in 24-person dorms and take crowded buses to work.
They've Been Supporting Us. Now It's Our Turn To Support Them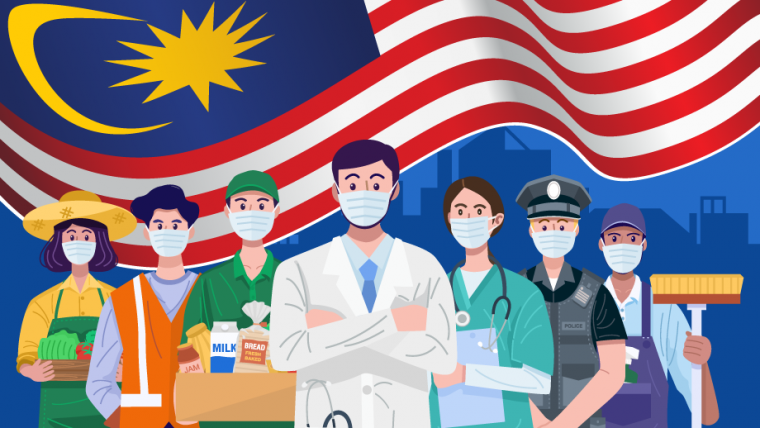 Whether we're talking about doctors, delivery riders, factory workers or any other essential worker, the fact is that these people have worked tirelessly in order to keep our country running.
For many Malaysians, the past year has been a real struggle.
However, even during times like these, our Malaysian spirit burns as bright as ever. Whether it's large scale campaigns like the #BenderaPutih movement or even something as simple as a food bank, time and time again we have seen how simple acts of kindness can help save a life — or even a whole community!
If you're interested in learning more about how you can help support our essential workers, check out:
4 Everyday Malaysians Who Embody #KitaJagaKita Amidst COVID-19