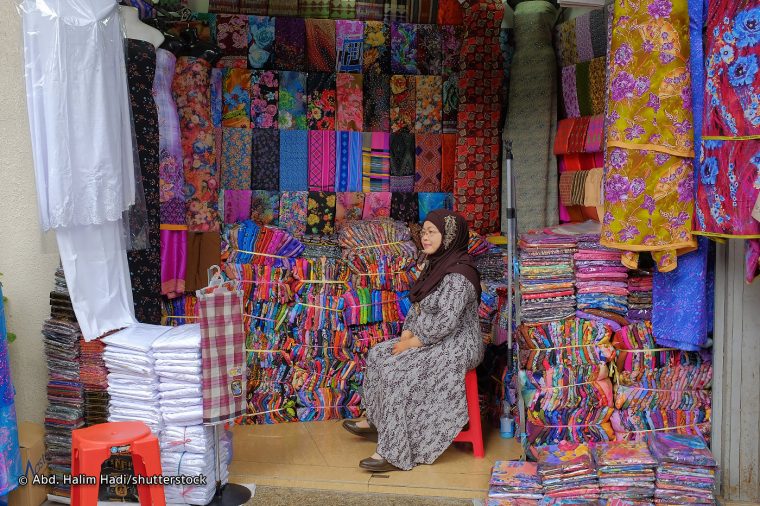 SHR MZB.

That means Selamat Hari Raya, Maaf Zahir Batin in today's acronym-laden, millisecond gratification internet language.
But would a Syawal greeting over Whatsapp be of less value than the classic Hallmark greeting card? Would Raya lose its authenticity with modern Marks & Spencers cookies instead of the traditional charcoal bahulu?
Let's go down memory lane decades ago and look at the contrasting ways Malaysians celebrate the month of Syawal to reflect and maybe to rediscover ourselves.
Greeting Cards Then
Up to the 90s, most would shop for cards early in Ramadan so you'll have cushion time for postage AND also a corresponding reply. The excitement of sending and receiving Raya greetings from friends (and your crush) is beyond words.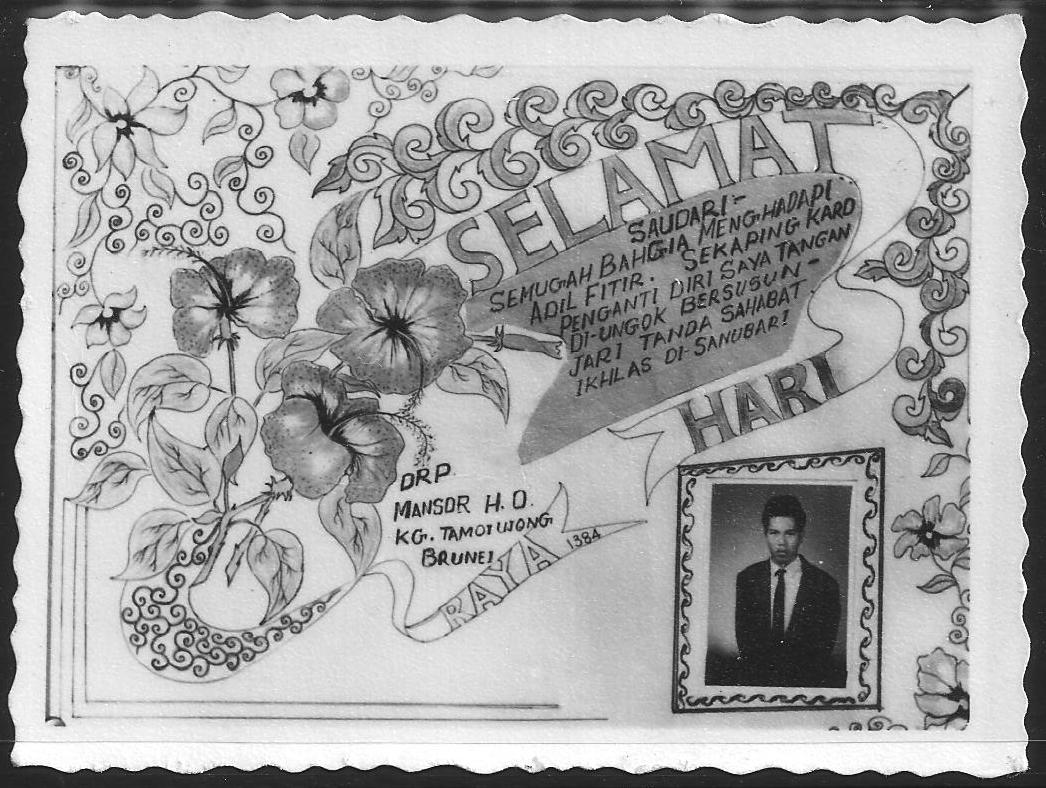 Hand drawn, self-postage greetings like these would probably take a week to reach its intended recipient. Photo by AlamCyber
Greeting Cards Now
Literally the shortest greeting through the fastest medium possible. We rarely call anyone anymore, all the maaf and best wishes are done through the construction of the alphabet. That explains why (at times) we keep getting the same forwarded wish, the same tone with the same visual.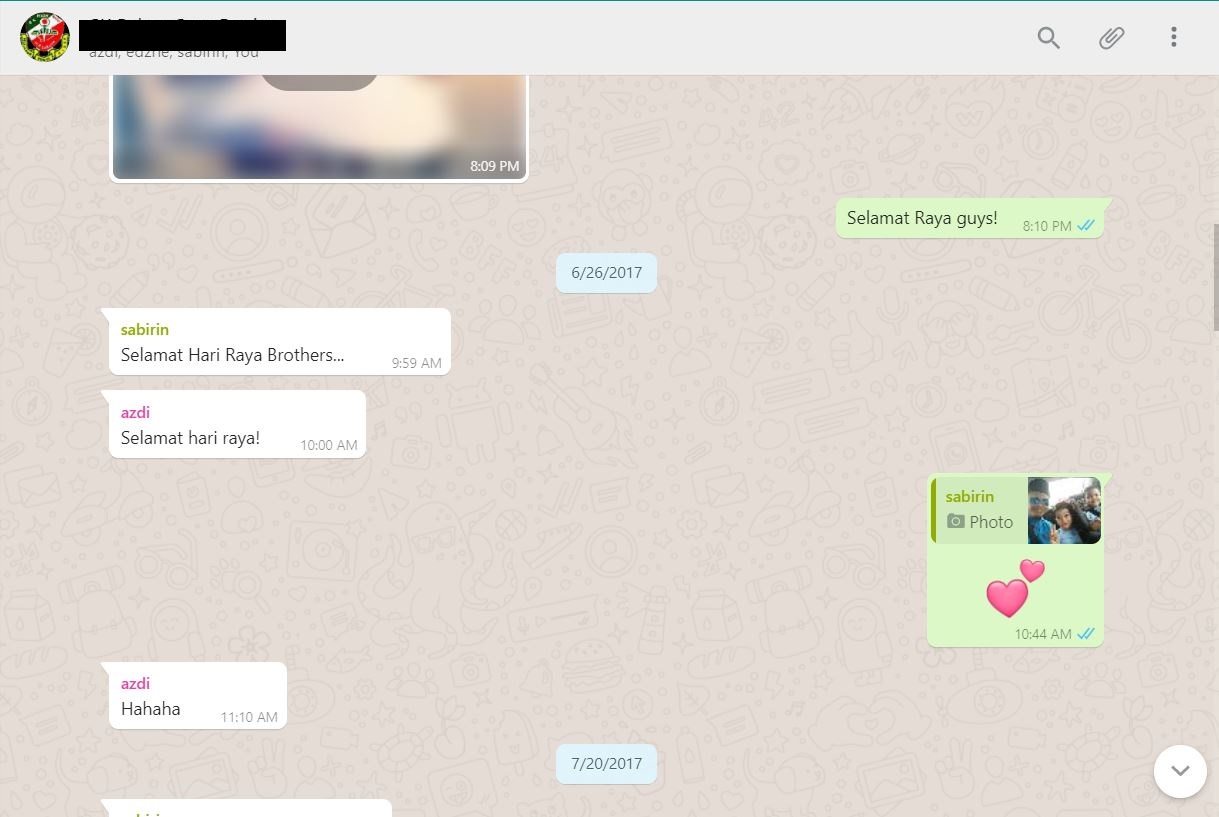 Within minutes, your greetings have crossed international borders.
Syawal Shopping Then
There was a time when you had to brave through the thick, rowdy crowd just to get a pair of baju melayu. For kids, there was no choice of brands, really. Popular spots in Klang Valley include Globe Silk Store, Semua House and Wisma Yakin.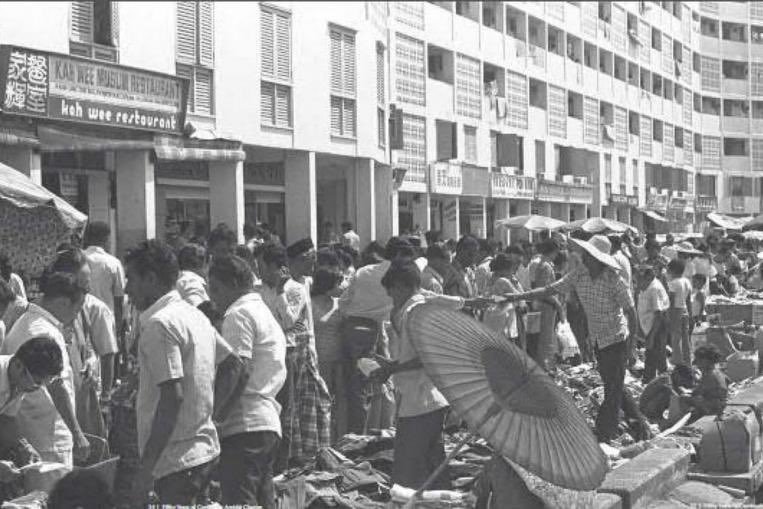 No air conditioning, no problem. Photo by GambarKlasik
Syawal Shopping Now
Though most garment shopping would still be done in those places above, we seem to forgo the trouble of sifting through crowds with a handful of online stores popping up to serve us convenience. All you need to know is your size, let the courier do the rest.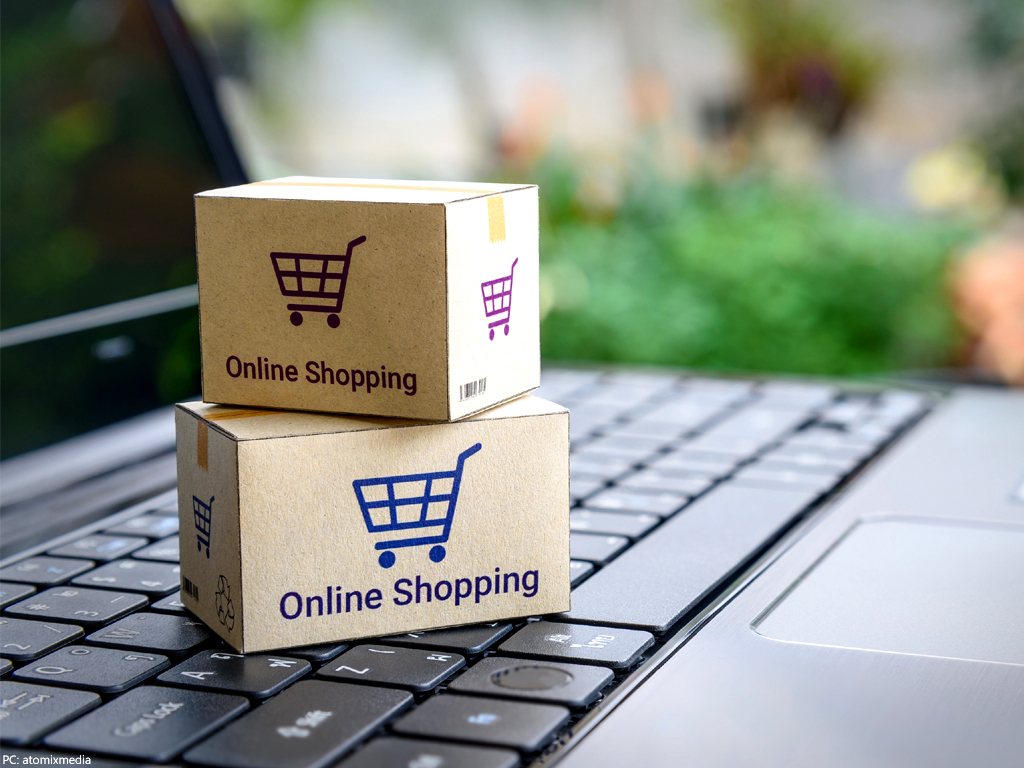 Why go through all the trouble when you can just point and click? Photo by Brecorder
Balik Kampung Then
One does not simply forget the luxury of seeing familiar faces you've been missing all year long. Balik kampung was not part of Raya up until The Great Migration began in the 70s. For these people, Balik Kampung simply means coming home. Sudirman's infamous song was released around this time.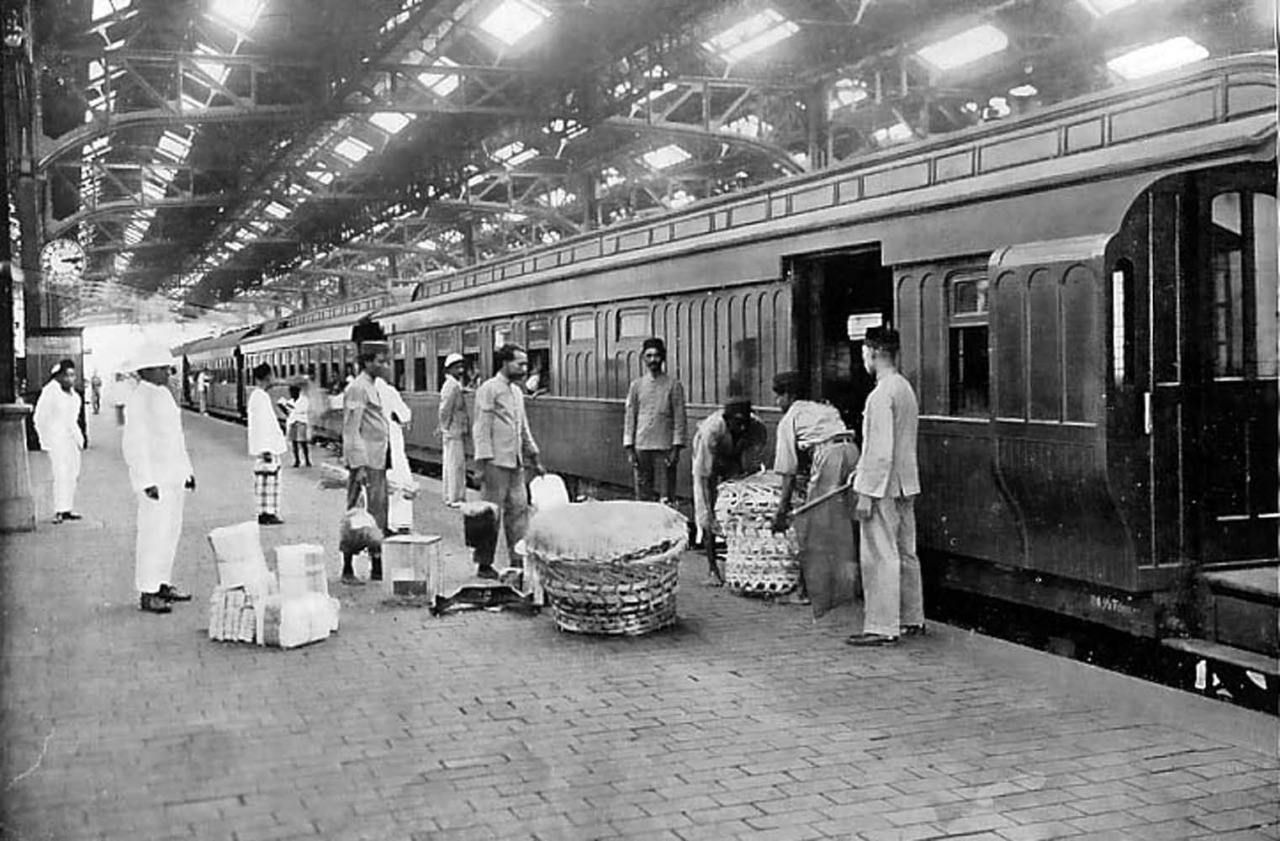 Trains were the main mode of transportation back then. Photo by The Vocket
Balik Kampung Now
You know what, nothing has changed except now the 2nd or 3rd generation from The Migration is now coming 'home' to see their elders and the kampung they have little childhood memory of. Probably the only difference is the traffic density, which has now become a Malaysian tradition.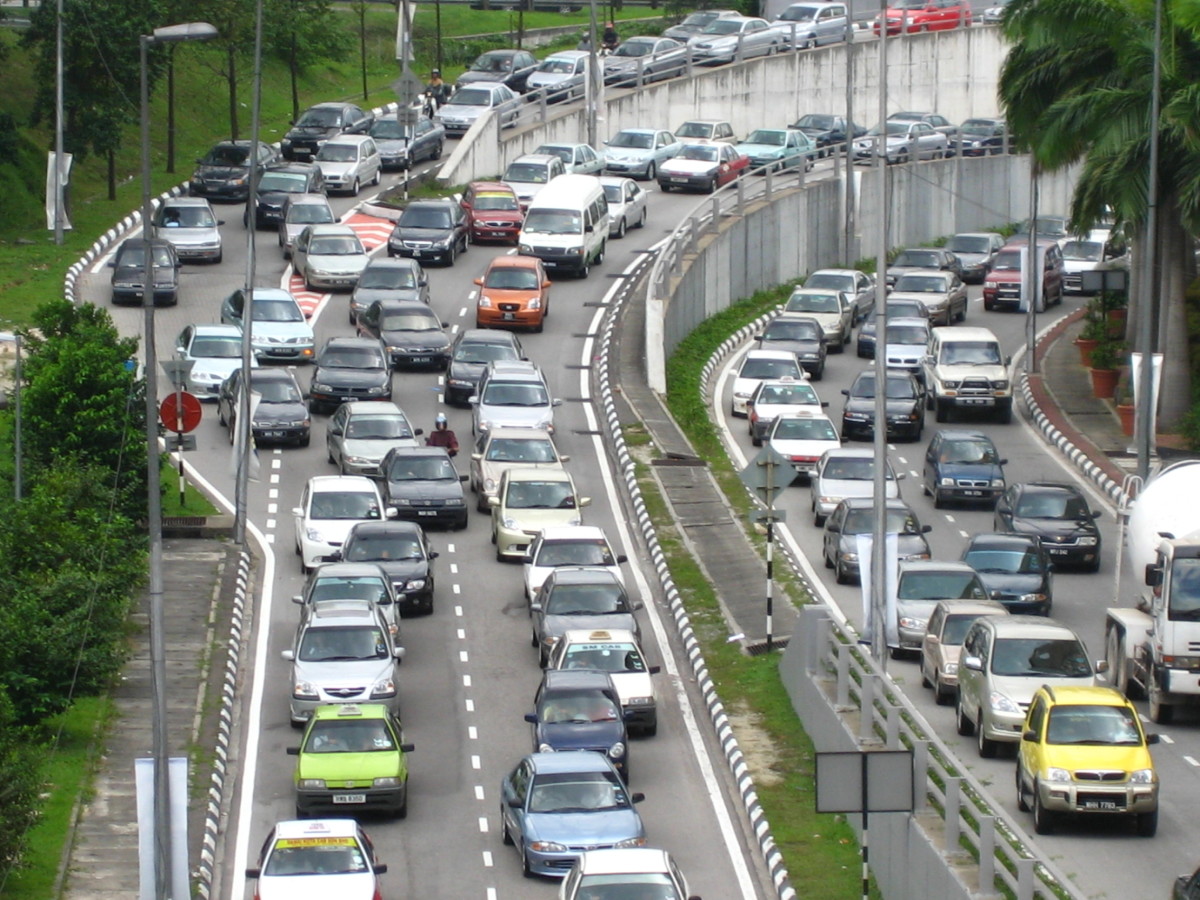 Nice to know things haven't changed. Photo by Everyday On Sales
The Big Prep Then
What's Raya without massive congregation of relatives young and old. Normally centred to one house, somehow each of us knows what to do. From the spring cleaning to food preparation, the rowdy full house crowd that makes Syawal special. The camaraderie is strong in this one.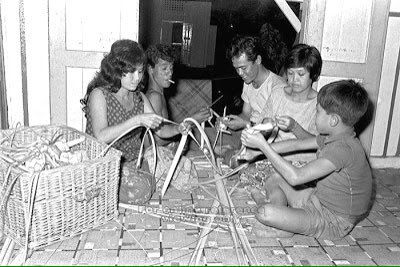 No one's ever heard of buying ketupats. You make one. Photo by GambarKlasik
The Big Prep Now
As much as we'd like to prove ourselves wrong, nothing much has changed. The same menu and Raya dishes are still being served with the same consistency and quality. Just that you have less 'little helpers' now.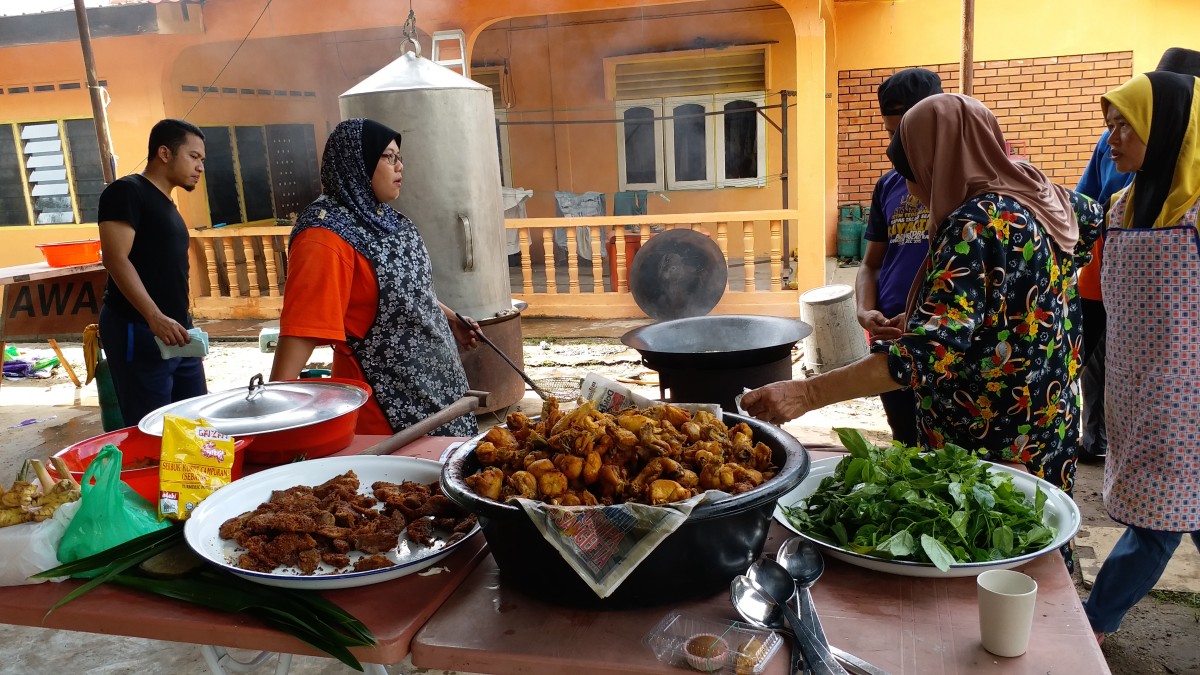 Good food, meant to be shared. Photo by Uda Bayas
Raya Wear Then
There have been debates on what constitutes a Raya outfit but like any other fashion generation, the wheel of fashion never stops turning. Most women will wear the Baju Kurung or Kebaya while the men either Teluk Belanga or Cekak Musang, two kinds of Baju Melayu with different elements.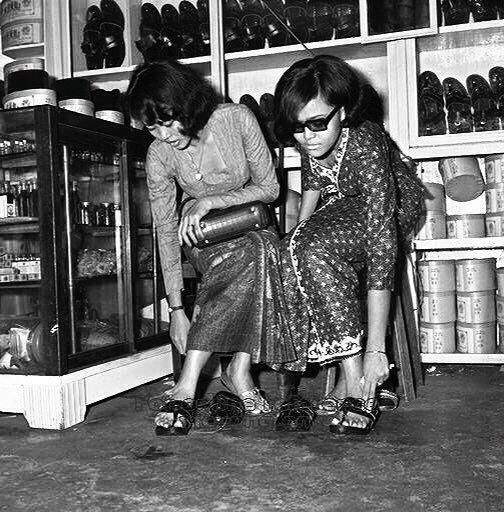 Nothing beats the good old kebaya for that sleek Syawal silhouette. Photo by GambarKlasik
Raya Wear Now
And the cycle continues. This very decade sees a number of kurta, abaya and robes taking the stage. These Middle-Eastern, Pakistani and Indian traditional garbs have been the number one picking for almost every Malaysian celebrating Raya. What's wrong you say? Probably everything.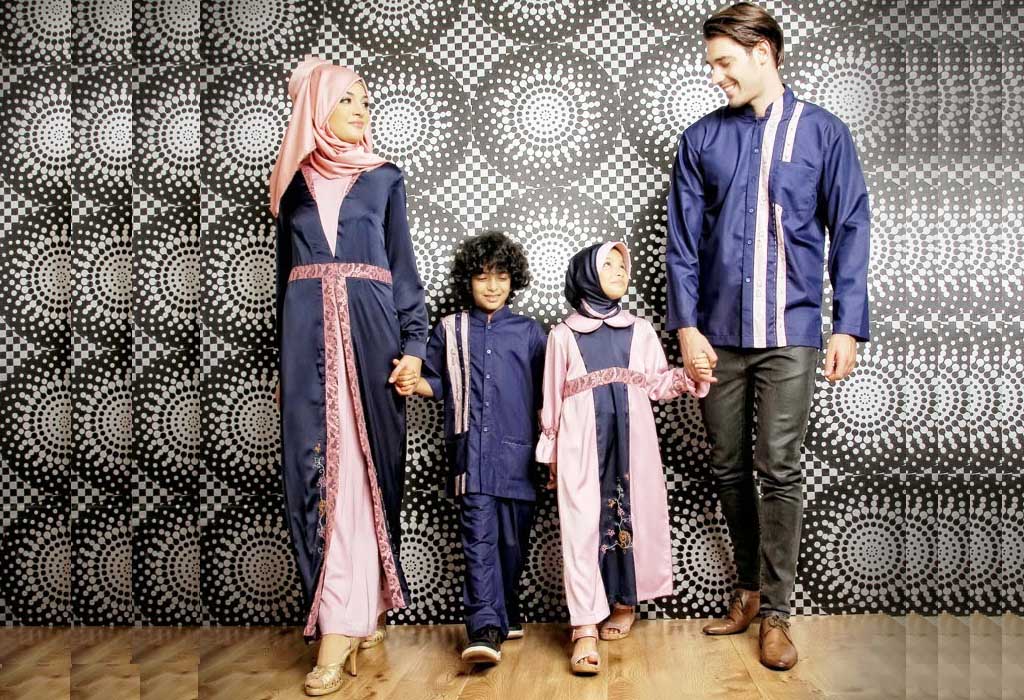 Not wrong but not quite right. Photo by SirapLimau
The Big Celebration Then
Raya is all about its food and fanfare. You reconnect old ties over a visit, you host a gathering of friends and loved ones, or you just wait for someone to come and visit you. It's making the connection that counts, asking for forgiveness and seeking to make amends. And the best part of all? All the rekindling and reconnecting are usually done over food and more food.
With 3 quarter of the dishes being served are exclusively-made for Raya, one could not help but dine and feast to the heart's content.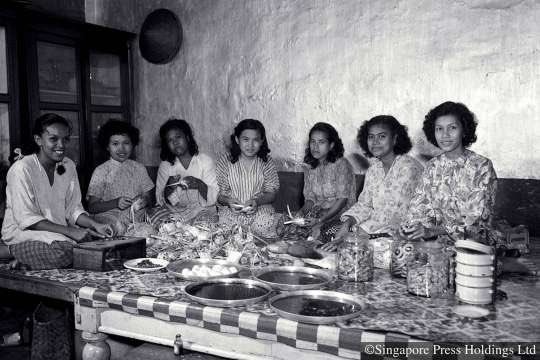 Nice to know the age-old gossip convention came from the yesteryear. Photo by GambarKlasik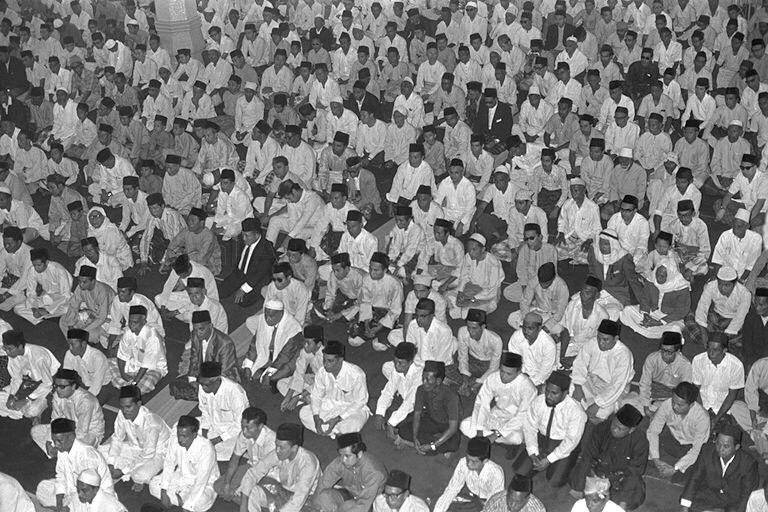 The Syawal morning sermon prior to a short prayer. Photo by GambarKlasik
The Big Celebration Now
Well, it's not like Raya is not being celebrated but the spirit and basic Syawal elements may have been lost somewhere in between the decades. You still see the same old tradition being practised but you also see Raya is where certain families chose not to rekindle old ties anymore. Through careers and the stress of life in the big city, little do we realise that we're growing further and further apart.
Out of all 365 days of the year, Raya is most definitely the best time to see that familiar face once again and to celebrate the differences that made us complete. What's life if we're all created the same?
Watch this whimsical Raya production from Ecoworld and immerse yourself in the cold truth about Syawal in 2019. Here's to a peaceful, more forgiving season ahead.
Sincerely, Maaf Zahir Batin
One can't help but compare but like all celebrations and festive seasons, maybe we should all learn from our mistakes and fill the gap in what's lacking. Although the ways of the olden days took more effort, the fact remains that Raya should be cherished in whatever means possible.
So let's immortalise the Syawal spirit and focus on what matters most because after all, aren't we supposed to celebrate differences?