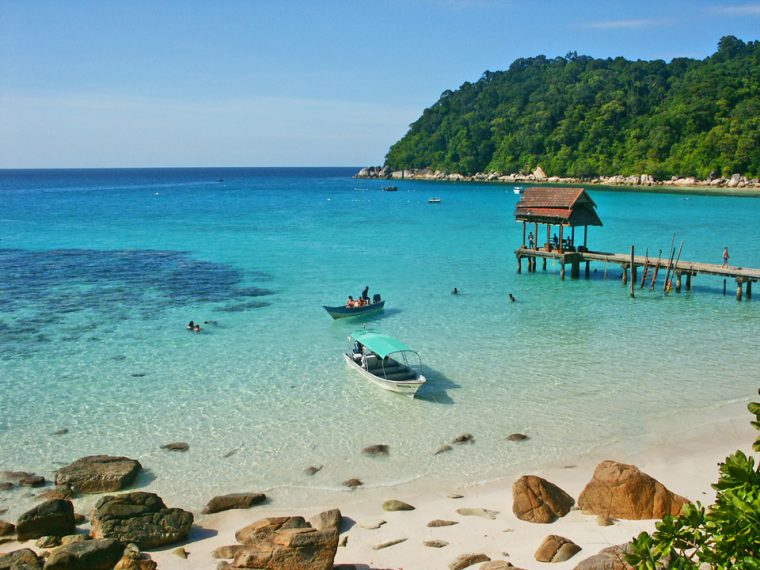 As I sat down in my makeshift home office on a Monday morning, hot tea in hand, already wishing for the week to end, I stared outside my window and imagined a holiday that was probably going to be just a far away dream at this point. 
There are so many places I want to go. Sandy beaches I want to sunbathe on. Crystal clear oceans I want to dive in. 
So I made a few island lists just so you can suffer with me and that hopefully when the MCO is lifted (someday), our dreams of crashing waves when we open our eyes can finally come true. 
This particular list contains the beautiful islands that surround Terengganu. Oh, don't you wish you're already there?
Pro-tip: Although some bigger establishments/restaurants on the island accept credit cards, it's best that you keep cash on you when going to these islands because there aren't any ATM machines available.
Perhentian Island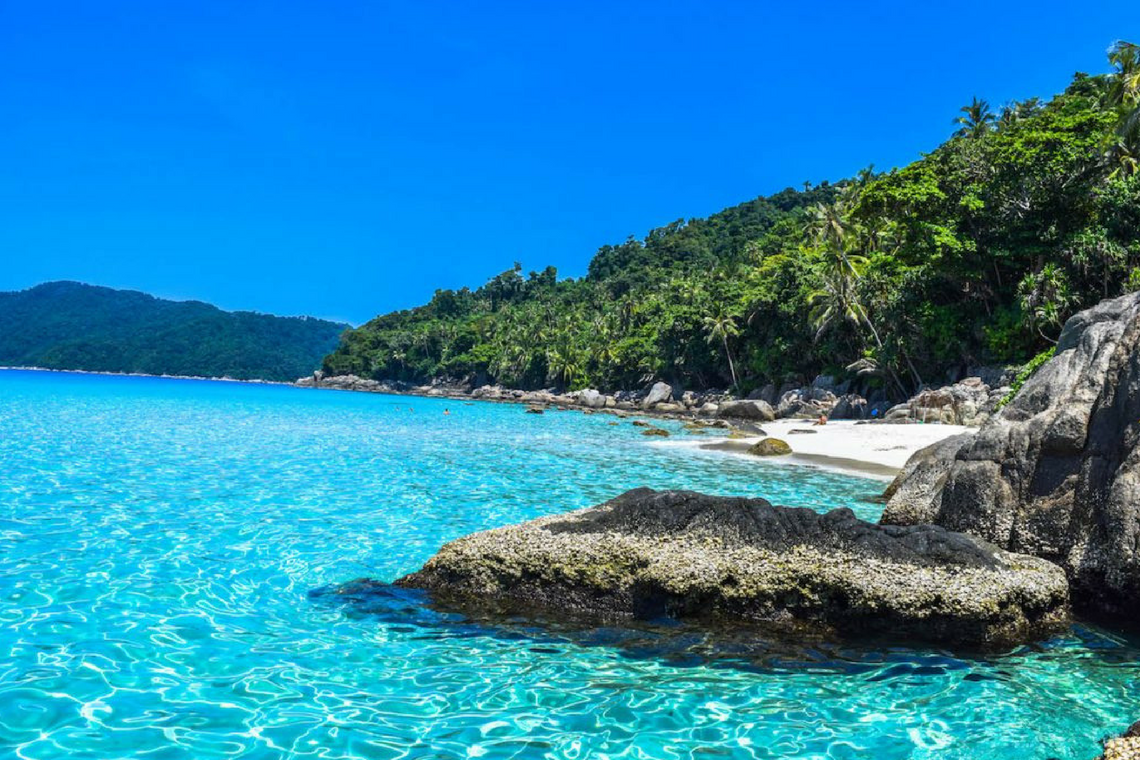 The first stop on the list is the ever favourite Perhentian Island. This island needs no introduction. It's basically the first option of many. Mainly it being the party central of all islands and always fully booked when the weekends or holidays hit. 
The best place to stay at Perhentian, in my opinion, is a hotel called Ombak Dive. It sits in the middle of Perhentian Kecil and Long Beach. It's my personal favourite because it's so chic yet has that old-fashioned rumah kampung feel to it.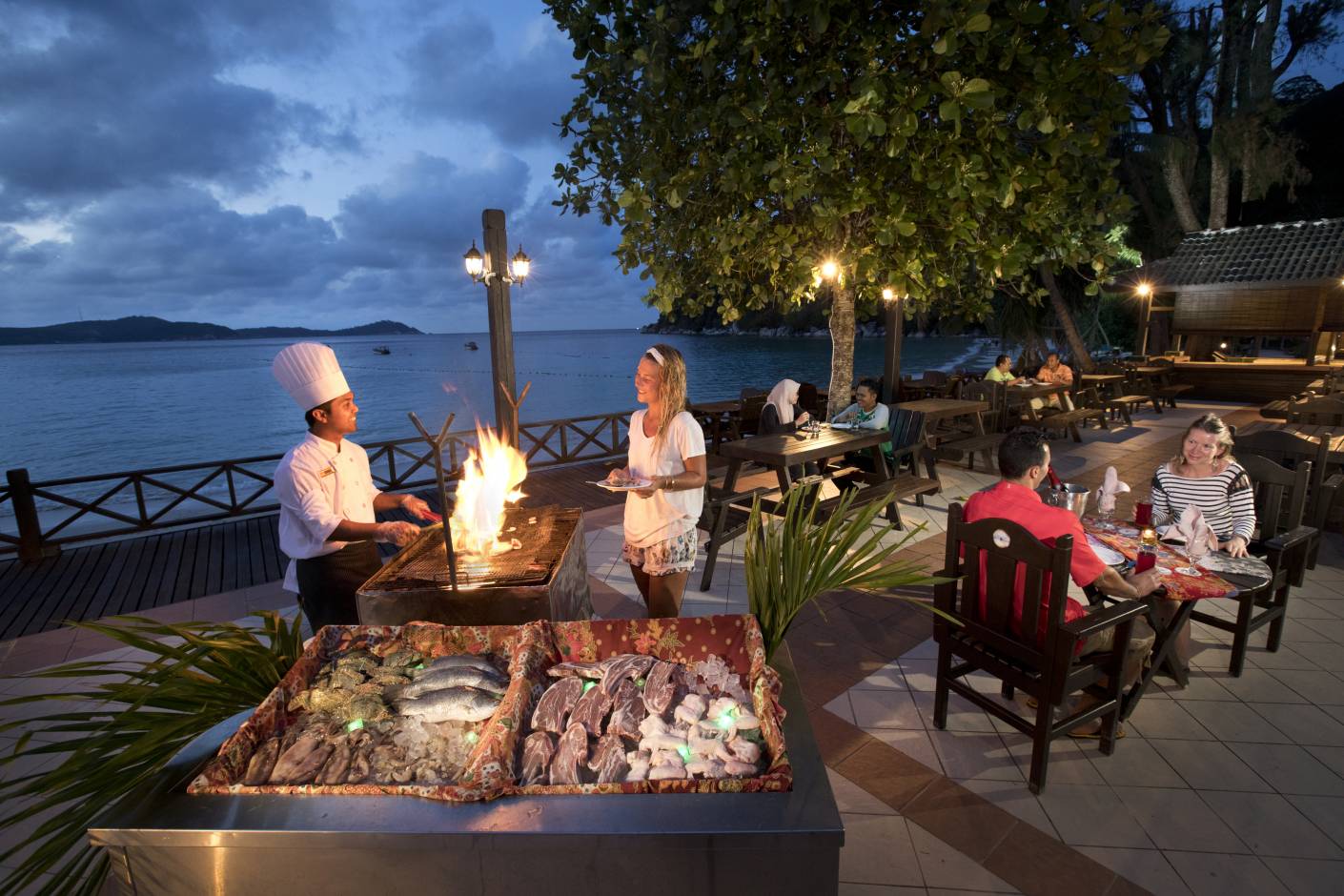 Since you're beside the ocean, the seafood on the island is always fresh and well prepared, and most of the time, barbecued. You can go kayaking, visit multiple reefs that the island has such as Turtle Point, Shark Point, Romantic Beach. There's a lot to do so that you can keep your itinerary full for at least 3 days. 
I've been to Perhentian a total of four times and you best bet that the moment the government lifts the interstate travel ban, I'll be the first one in line at the dock. 
Sorry boss! Can't hear you over all this wind!
Overall Budget: For a 3D2N stay, RM 300/pax. If you're a spender, bring extra cash.
Redang Island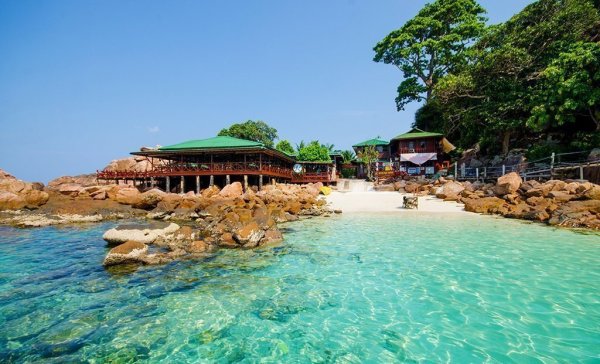 Another island that's home to Terengganu is Redang. Redang is also one of those places that's basically a no brainer when it comes to where you'd like to go on holidays. With clear waters and ample sea life, what's not to love? 
Redang offers an array of beach and water activities for you to participate in. Try out scuba diving or snorkelling or even have a swim with the turtles, which is what Redang is truly famous for!
Fun fact: There's also a turtle sanctuary located at the northern part of Redang Island. They have over 700 to 1500 turtle nests there. If you'd like to volunteer to help with the conservation of sea turtles, you can do so by signing up for the SEATRU Volunteer Program.
Overall Budget: RM 500/pax for 3D2N.
Tenggol Island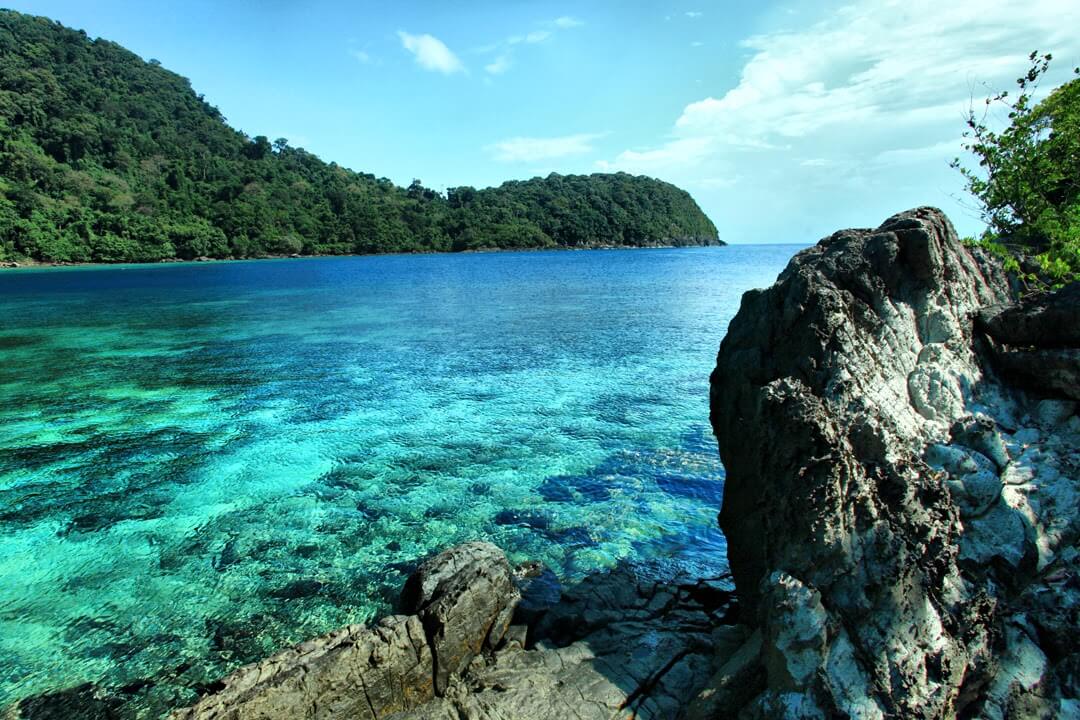 Pulau Tenggol is the third and last island that connects to Pulau Redang and Pulau Perhentian. This island was traditionally uninhabited, but now there are hotels available for anyone who would like to stay there. 
From Kuala Terengganu, it takes about one and a half hour's drive to get to the quiet seaside of Kuala Dungun. From there, you can take the hotel ferry boat to the island. Pulau Tenggol is said to be the best out of all the islands in Terengganu for scuba diving. With over 20 dive sites to choose from, this island offers you a chance to discover amazing marine life in shipwrecks and house reefs! 
Overall Budget: RM 800/pax for 3D2N.
Gem Island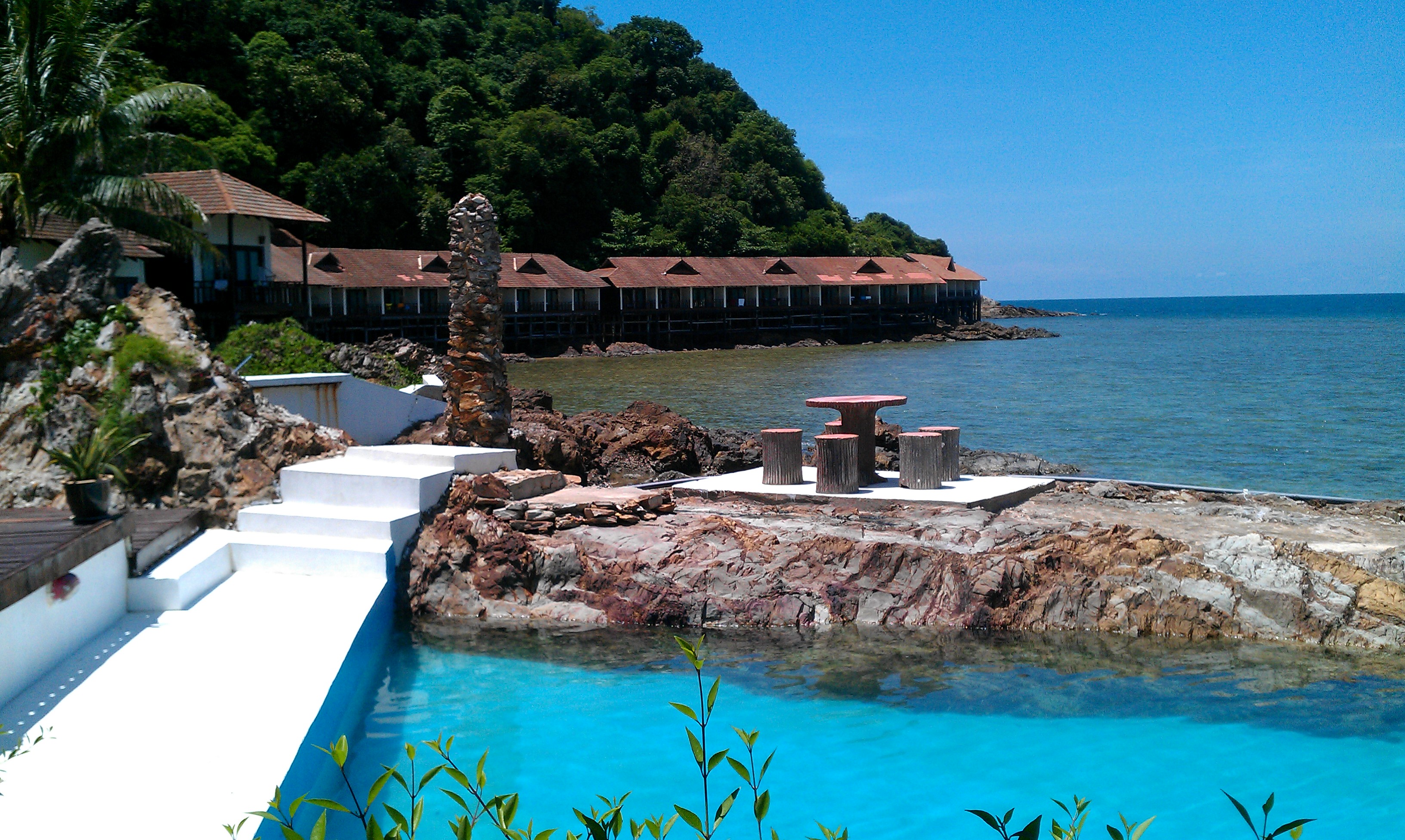 Imagine a lovely candle lit dinner, just you and your lover, under the stars with little to no one in sight.
If you're looking for a quiet, relaxing and romantic getaway to take your lover or loved ones to after this whole pandemic thing is over, Gem Island could be the best stop for you. Out of all the islands on the list, Gem Island is the only island with a remote and private resort being the only operator. 
If you're feeling particularly lazy, you can kick back and swing on one of the hammocks they provide all around the island. Feel your stress levels drop as you indulge in the spa treatments the resort has to offer. 
Is there anything better than this?
Overall Budget: RM 1,500 for 3D2N.  
Bidong Island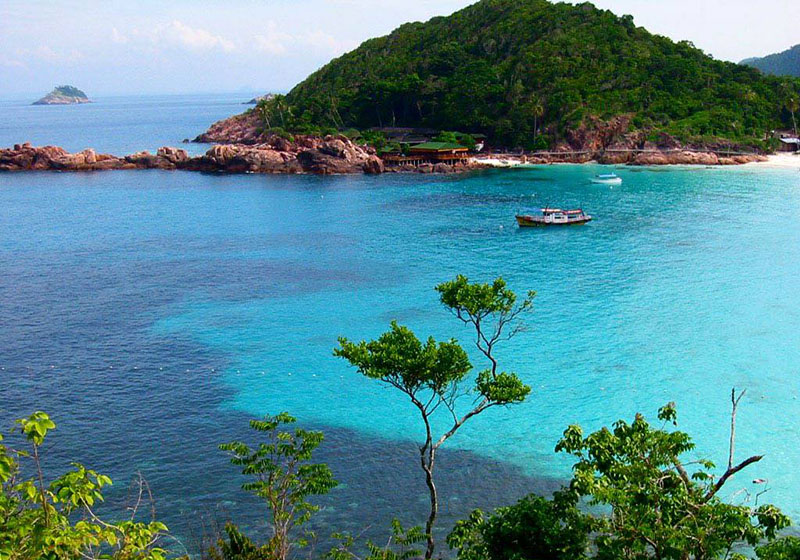 Deemed Malaysia's "Little Saigon", Bidong Island is fit for travellers and locals alike who enjoy a little bit of history in their adventures. This island was inhabited by the Vietnamese in the early 1970s to 1991. Sign up for a guided tour to scuba dive in the open waters of the island, where there are many remnants of  traps made by Vietnamese villagers in forms of abandoned wells when they dug for fresh water. 
There aren't any hotels on the island as of yet but you can sign up for a day trip to the island from Kampung Merang.
Although our dreams of going to the beach are short lived for now, it could still be a possibility in the near future if everyone just kept to themselves and followed SOPs like the good people they claim to be. But in the meantime, you'll just have to settle for something that's reachable and visit local holiday destinations near you!