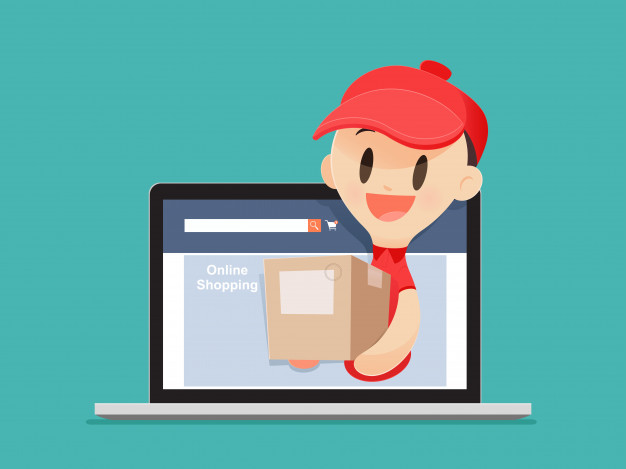 We've been in lockdown for so long that we probably forgot what it's like to be shopping in real time. Online shopping has become the new normal in this pandemic, and it's a sure and easy way to get what you want without the stress of human contact. 
If you're thinking about buying something, you can probably find them online — if you don't mind waiting a few days. 
With that in mind, here are some completely necessary online purchases to keep your pandemic experience a safer one (for the most part):
1. Stay Safe Kit by Softique CloZet Shoppe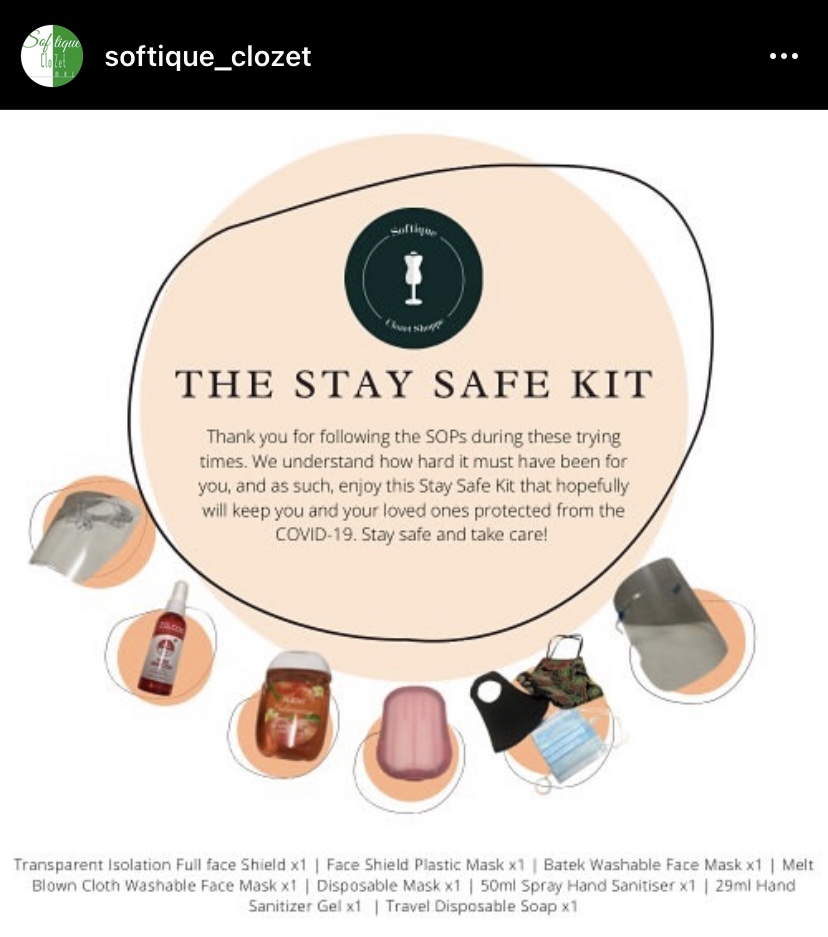 This particular shop usually sells beautiful kaftans and parios. But since the pandemic, they recently started a safety kit box. This is for the next time you have to go outside for an emergency grocery run or when you absolutely have to go out in public. 
Included in the safety kit are three types of face masks (one disposable mask and two reusable masks), two face shields, two hand sanitisers (one spray and another gel) as well as a travel-sized disposable soap. 
I bought this kit to try out and it really came in handy when I went to get vaccinated two days ago. This kit has everything you need to keep yourself safe from your surroundings. Even some things that I never even thought I needed, like the disposable soap, were a huge help too!
Price: RM49.90

Where I Can Buy This: Instagram
2. Self-defense Keychain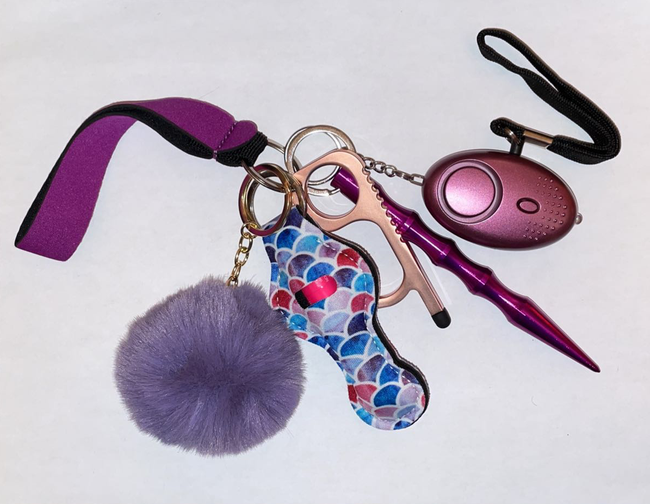 Make no mistake, self-defense keychains are useful to anyone who feels anxious about going out alone and fear that they'll be harassed or attacked. We've not been outside in a while and there are some weird people out there. Isn't it better to be safe than sorry? 
Before you ask, it isn't to carry around this form of self-defense "weapon". I checked (I ain't about to get jailed for protecting myself, no way).
Bring this along while you're out jogging or out on a grocery run. I've personally had my own keychain for about six years now. I started carrying them around when I heard of all the horrible things that have happened to the women around me.
The keychain usually includes a window breaker, a compact loud alarm system and a pepper spray or taser of some kind.
Disclaimer: please remember that a self-defense keychain is in NO WAY an excuse to harass someone. You are carrying this for your protection, not to inflict harm upon anyone if unnecessary.
Price: RM21.50 – RM25.70
3. First Aid Kit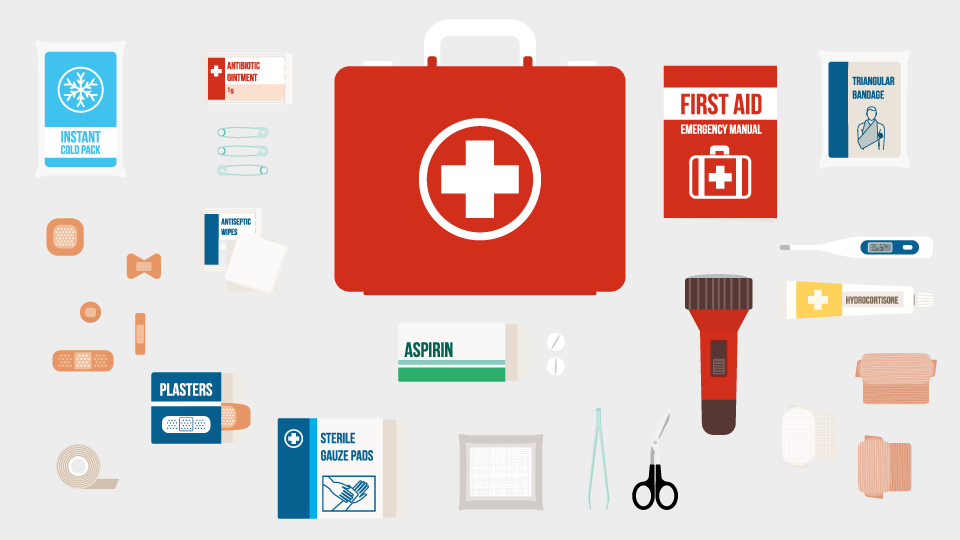 This seems like the most basic out of the others and the most obvious, but sometimes we often overlook some safety measures or take it for granted, opting to just swallow a Panadol or two and put on a plaster rather than tend to wounds properly. 
Remember to stock up on your First Aid Kit if you already have one at home or at your office, but if you don't, here are some that you can buy online to get started:
Price: RM54.27

Where I Can Buy This: Watson's First Aid Kit

Price: RM89.90

Where I Can Buy This: Shopee

Price: RM56.87

Where I Can Buy This: RS Pro First Aid Kit
For reference, according to the Department of Occupational Safety and Health Ministry of Human Resources Malaysia, First Aid Kits typically have these items in them: 
Side note: although it's a guideline for workplaces, it can be applied to households.
plasters in a variety of different sizes and shapes.

small, medium and large sterile gauze dressings.

at least 2 sterile eye dressings.

triangular bandages.

crêpe rolled bandages.

safety pins.

disposable sterile gloves.

Tweezers.

Scissors

Alcohol-free cleansing wipes

Sticky tape

Thermometer

Skin rash cream

Antiseptic cream

Painkillers

Eye wash

Antihistamine cream
 My mother gets very paranoid when it comes to injuries in the house. She has raised five very active, very adventurous children and she takes zero chances of injury, infections and all that jazz, even when we're all old enough to tend to our own. So, is it really surprising if I tell you we have three First Aid Kits boxes in our house?
4. Board Games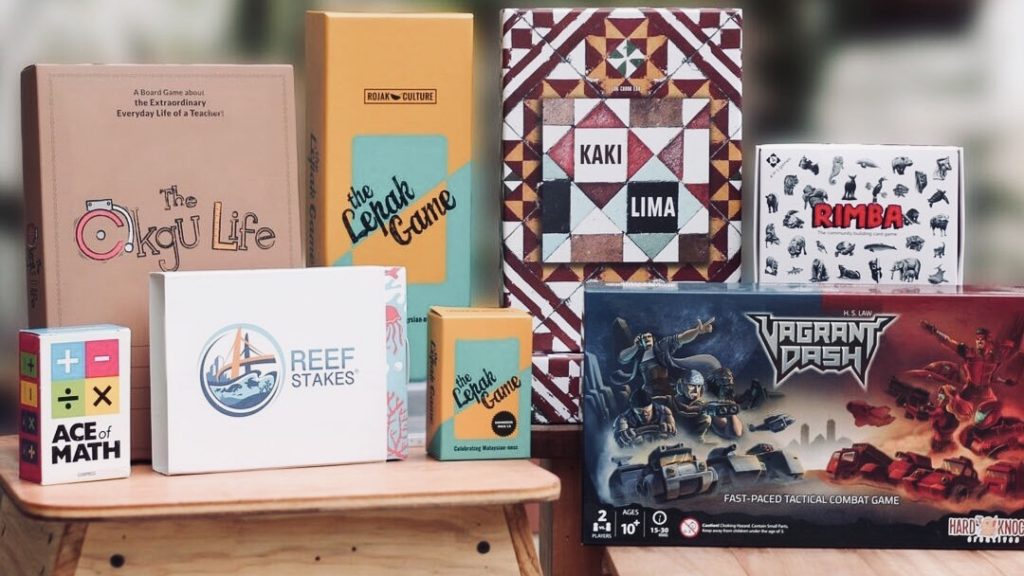 In the pandemic, you might get bored and run out of ways to entertain yourselves without going outside (or insane). Sometimes playing games online just doesn't cut it and you might want a change of pace. A new scenery, so to speak. 
Here are some board games to occupy your time, if you ever get "board" of normal games like Scrabble or Monopoly: 
Price: RM59

Where I Can Buy This: The Malaysian Dream 

Price: RM117.81

Where I Can Buy This: The Lepak Game

Price: RM38

Where I Can Buy This: Never Have I Ever

Price: RM17.90

Where I Can Buy This: Moustache Smash
I've tried Moustache Smash before, and trust me when I say it could get super chaotic! It's basically like Snap. But with moustaches. 
It's a cute game to play with your family and friends, and maybe even lose your voice at the end of it too. 
5. LED Night Light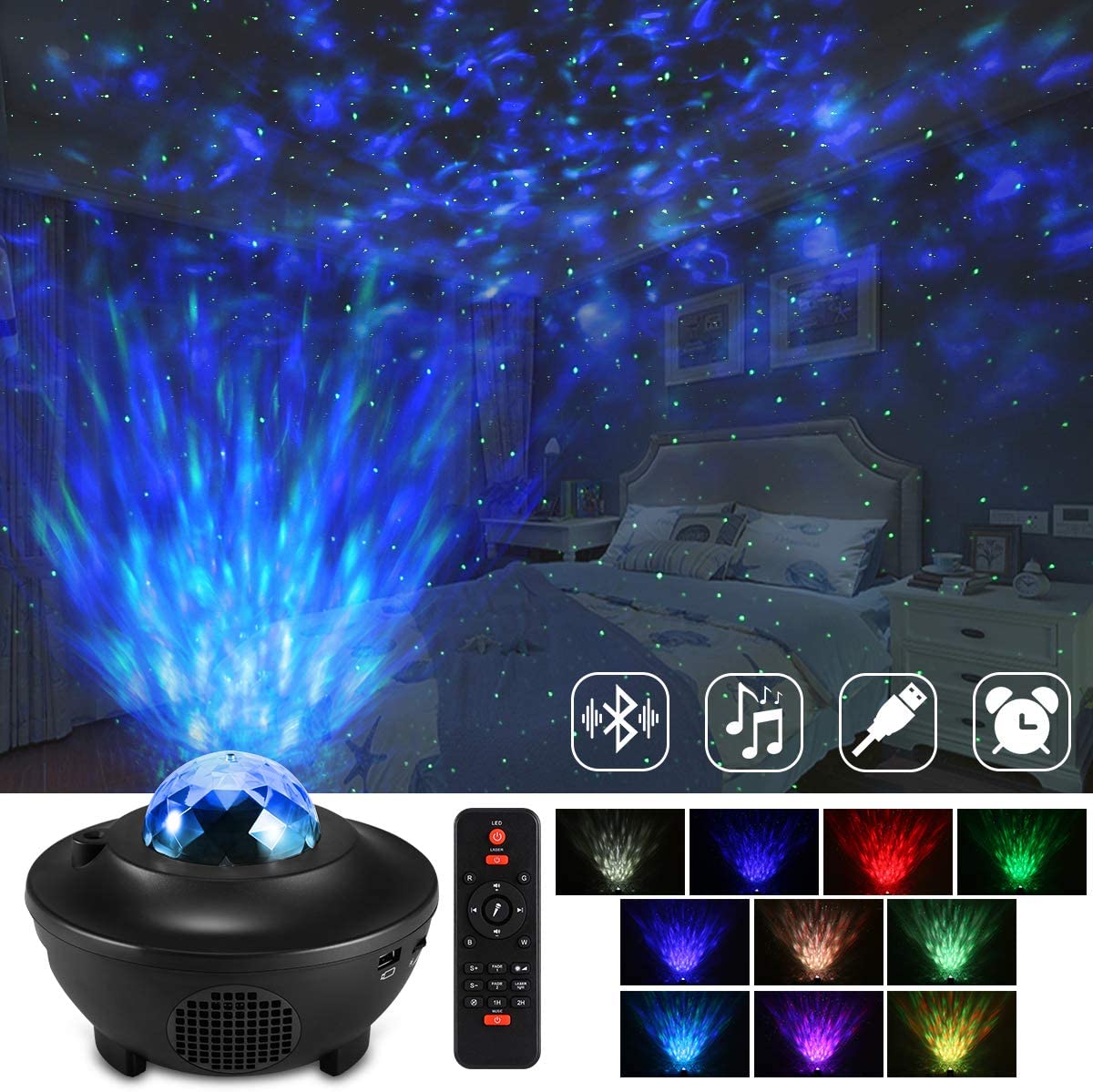 My Editor has warned me about only putting down items that are essential and things that people find useful to buy online. Especially in a pandemic. But I digress, because I have bought a whole lot of things online that are useful, thank you very much. 
Case in point, the last item on this list is a Galaxy LED Projector Night Light. 
Hear me out, it's 100% useful because if you're scared of the dark, or if you need a relaxing night to unwind after a whole day of headaches at work, this night light helps you in doing so! 
"How?" you ask. 
First of all, it's a Bluetooth speaker. You can connect it to your phone and play a background white noise to calm you down. The lights have a galaxy-like effect and you get lulled into sleep while you watch the lights float about your room. 
I've had this item for three months already and I always look forward to night time just so that I could go to my room, shut the door and turn on the galaxy lights for the rest of the night. If you're not buying for yourself, consider buying it for your kids (if you have any). Maybe that could help them sleep better and earlier. 
After all, it helped me!
Price: RM59.90

Where I Can Buy This: Shopee
Buy Whatever You Want Online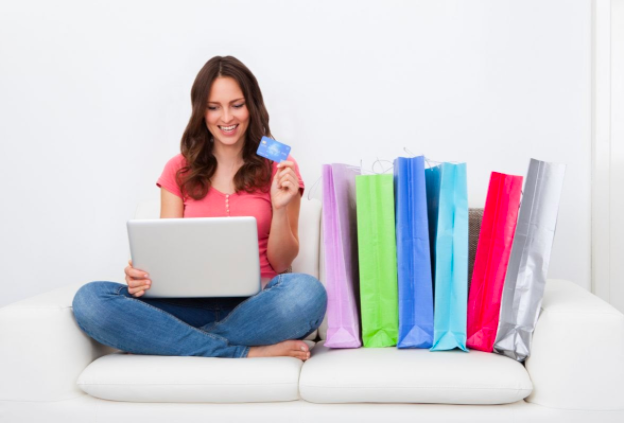 Whatever you buy online, if it makes you happy, then isn't that the most important part?
Without a doubt, whatever the case is, it's undeniable that online shopping has helped us a lot in this pandemic and will continue to help us in the future. 
Sometimes, it's not just us that are online shopping! Our parents are more active on that front after they've been taught how to order things online too! Even after nagging us about how many purchases we bought, theirs would always one-up ours in the end! Don't believe us? Check out: 
Boomers VS Tech Round 1: Online Shopping