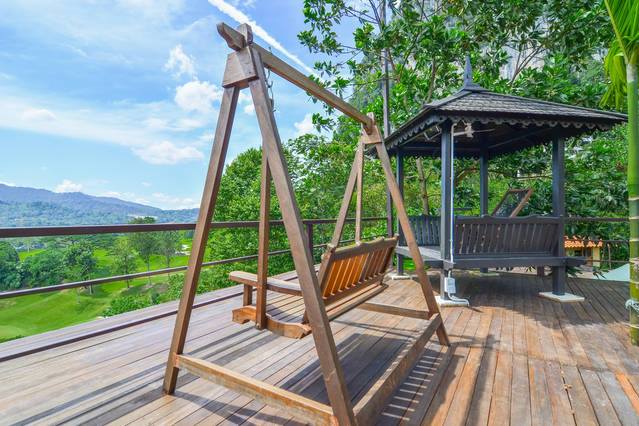 Are you tired of the monotonous daily routine? Have you been feeling the urge to leave the grey walls and crowded roads of the big city? Do you want to take a few days off to relax and unwind in a peaceful, natural environment?
If your answer is yes, we've got just the thing you need!
The international borders may be closed, but who needs to take an expensive trip to Paris or Tokyo when there are so many amazing places right in our own backyard? Today, we're going to help you explore #SplendidSelangor by showing you some of the most beautiful and unique hidden gems just a short drive from KL. 
1) K-9 Cottage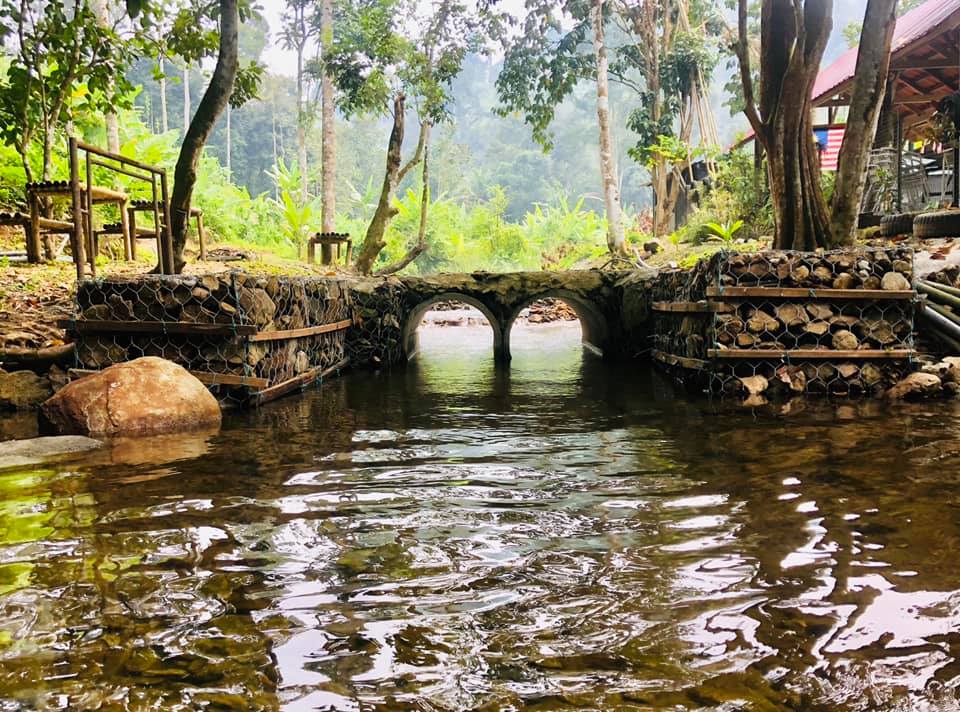 Worried about having to leave your furry friends behind? At K-9 Cottage, you're welcome to bring your dogs on vacation with you! 
Located in Hulu Langat, K-9 Cottage is a natural retreat that's perfect for dog lovers and dog owners alike. Set next to Sungai Kenong, K-9 Cottage is surrounded by lush, green forests to give you that real back-to-nature experience. Aside from the doggy swimming pool, you can also play in the stream, help out at the farm, or even go jungle trekking in the surrounding woods.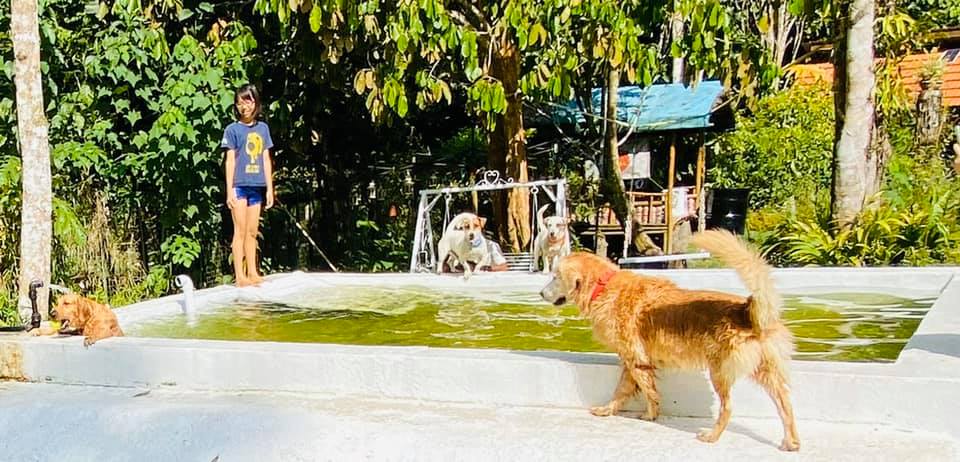 The entrance fee is only RM20 per human and dog respectively, but note that there are no walk-ins allowed – you'll have to make an appointment with the owner in order to chop a spot!
2) Glamgoat Aman Dusun Farm Retreat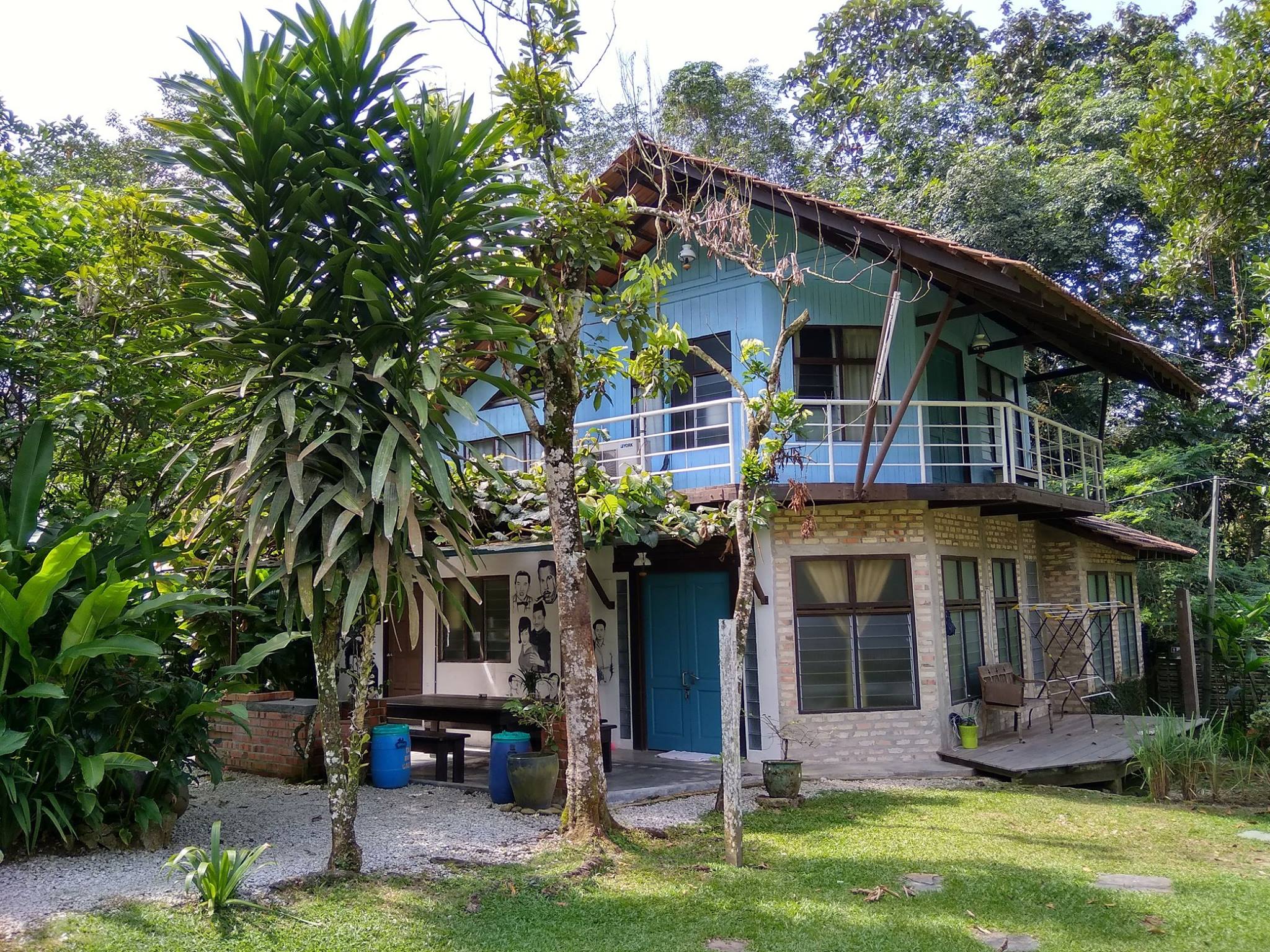 If you're looking for a cozy little hideaway far from the hustle and bustle of city life, Glamgoat Aman Dusun Farm Retreat is the place for you.
Set in the quiet countryside of Hulu Langat, this unique farm retreat contains two main guest areas – the Riverside Bungalow which is RM1,240 for 8 pax and the Blue House which is RM1,600 for 14 people. 
Those nostalgic for the simple kampung lifestyle will thoroughly enjoy spending their time amid the lush greenery and natural environment. The rustic stone pathways, classic decor, and natural beauty right outside your door are sure to make you want to stay here forever!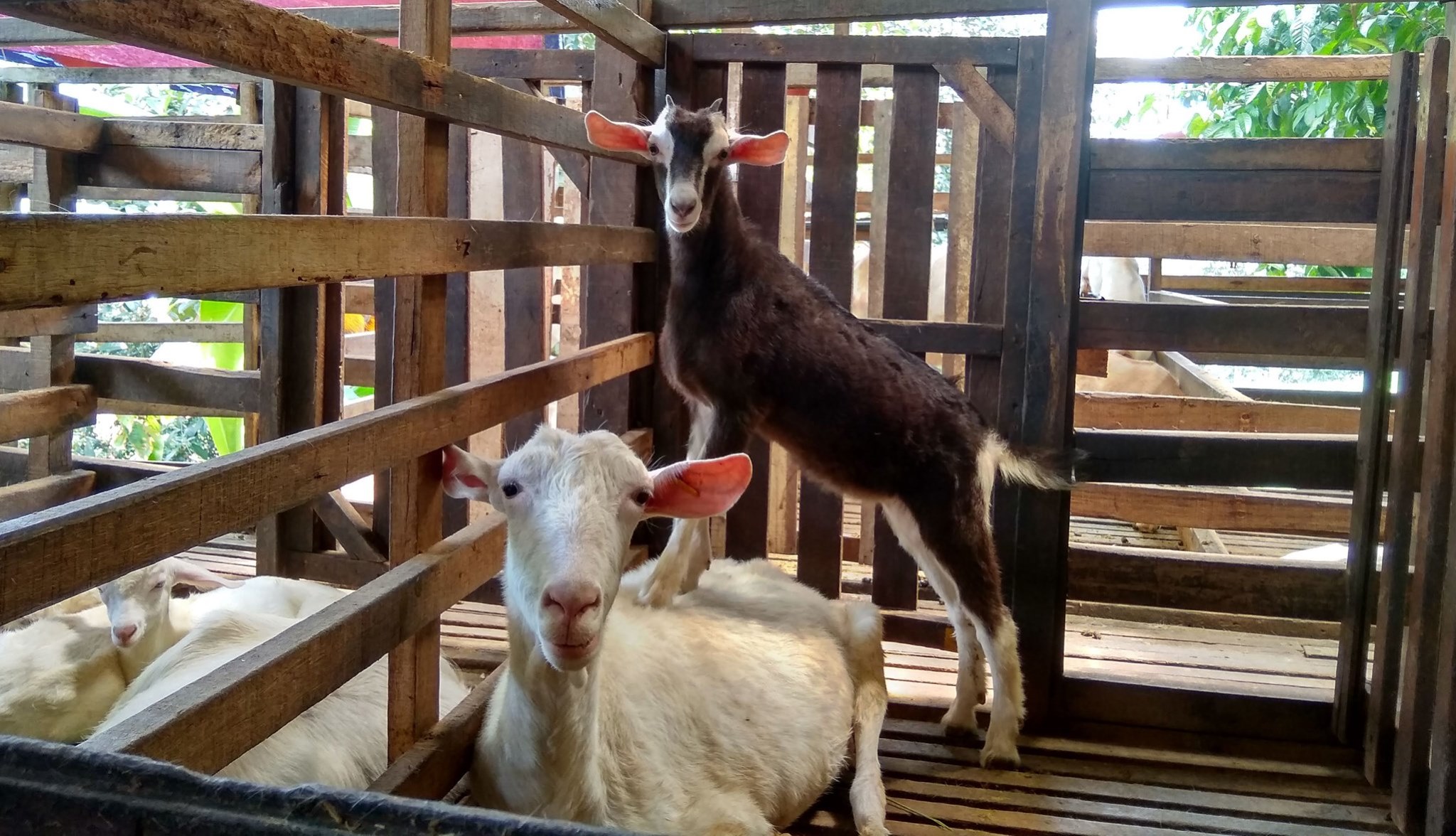 Despite the calm, peaceful atmosphere, visitors to Aman Dusun will be spoilt for choice with all the different activities available. There's a common area where you can play badminton and ping pong, an infinity pool for swimming, a riverside spot for fishing, and even a working goat farm you can visit to see how they produce all the milk and yogurt in your fridge!
Glamgoat Aman Dusun Farm Retreat
3) Tanah Larwina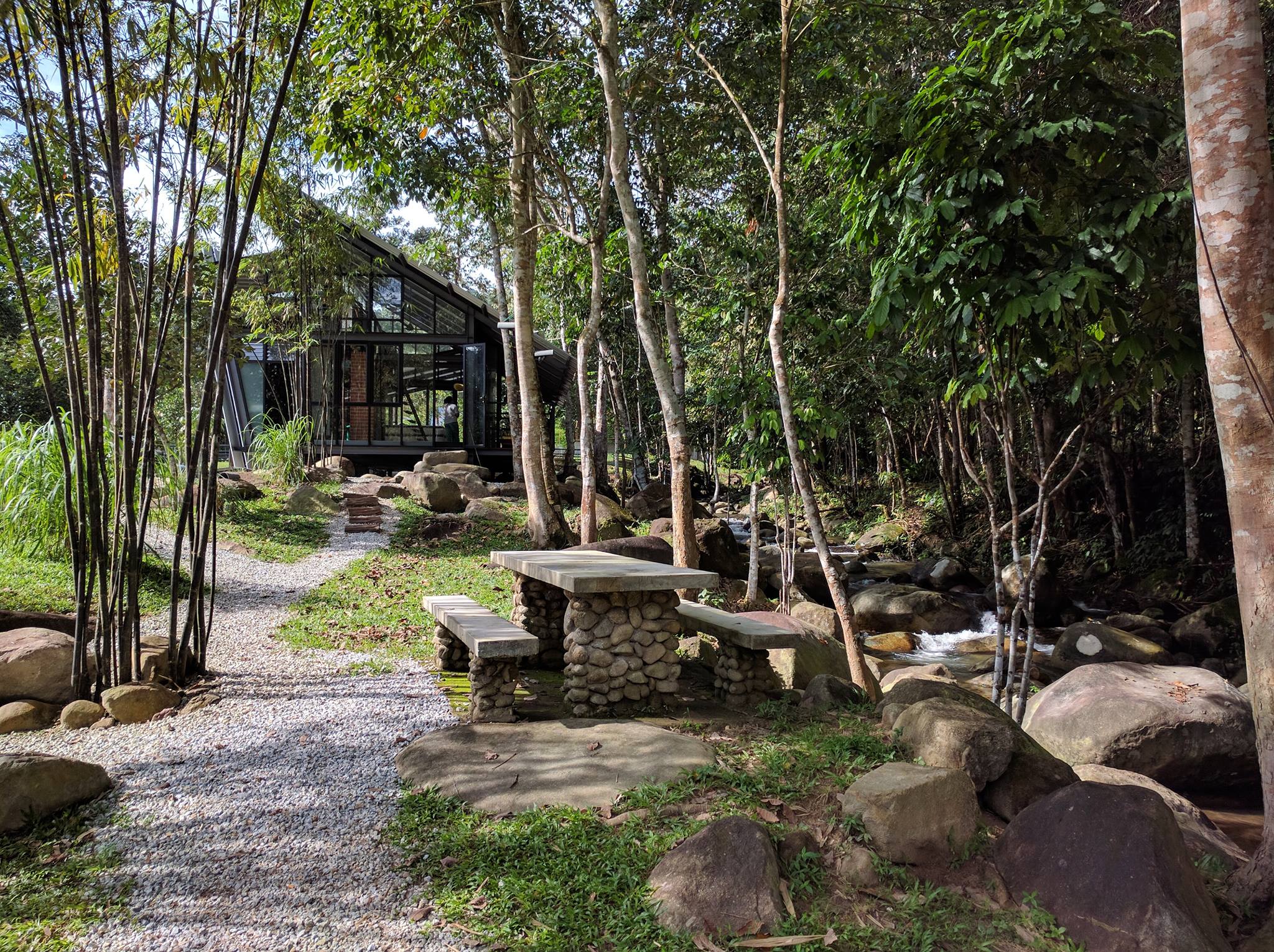 What makes Tanah Larwina so special? Set in the middle of a 3-acre orchard and animal farm, this self-catering lodge overlooks a clear, cascading stream. 
One of Tanah Larwina's unique features is that they prefer to have only one group on their grounds at a time. Don't worry, though – between the Rumah Tebing (8 pax), stylishly modern Pods (2 pax each), and Bilik Tigaguna (4 pax), there's plenty of room here for everyone in your family. Just make sure to book a spot beforehand as they don't accept walk-in visitors!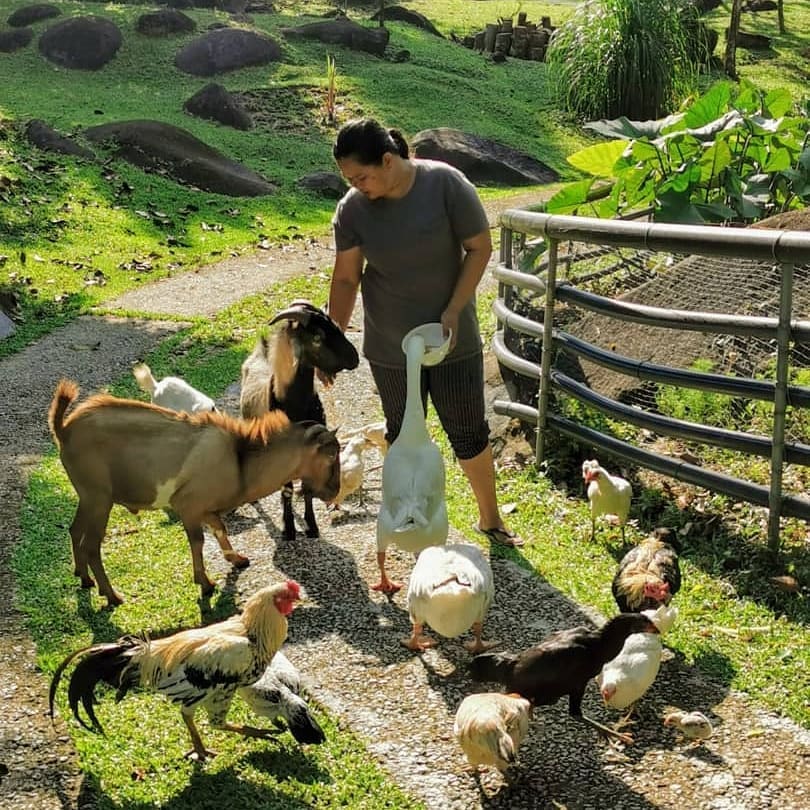 There's no TV and the Internet reception is weak, making this the perfect vacation spot for those looking for a digital detox. Whether you prefer to relax in the stream, try your hand at fishing, meet all the adorable farm animals, or even pick some of the fruit from the orchard, there's so much to do here that you won't even miss your phone!
4) Sarang by the brook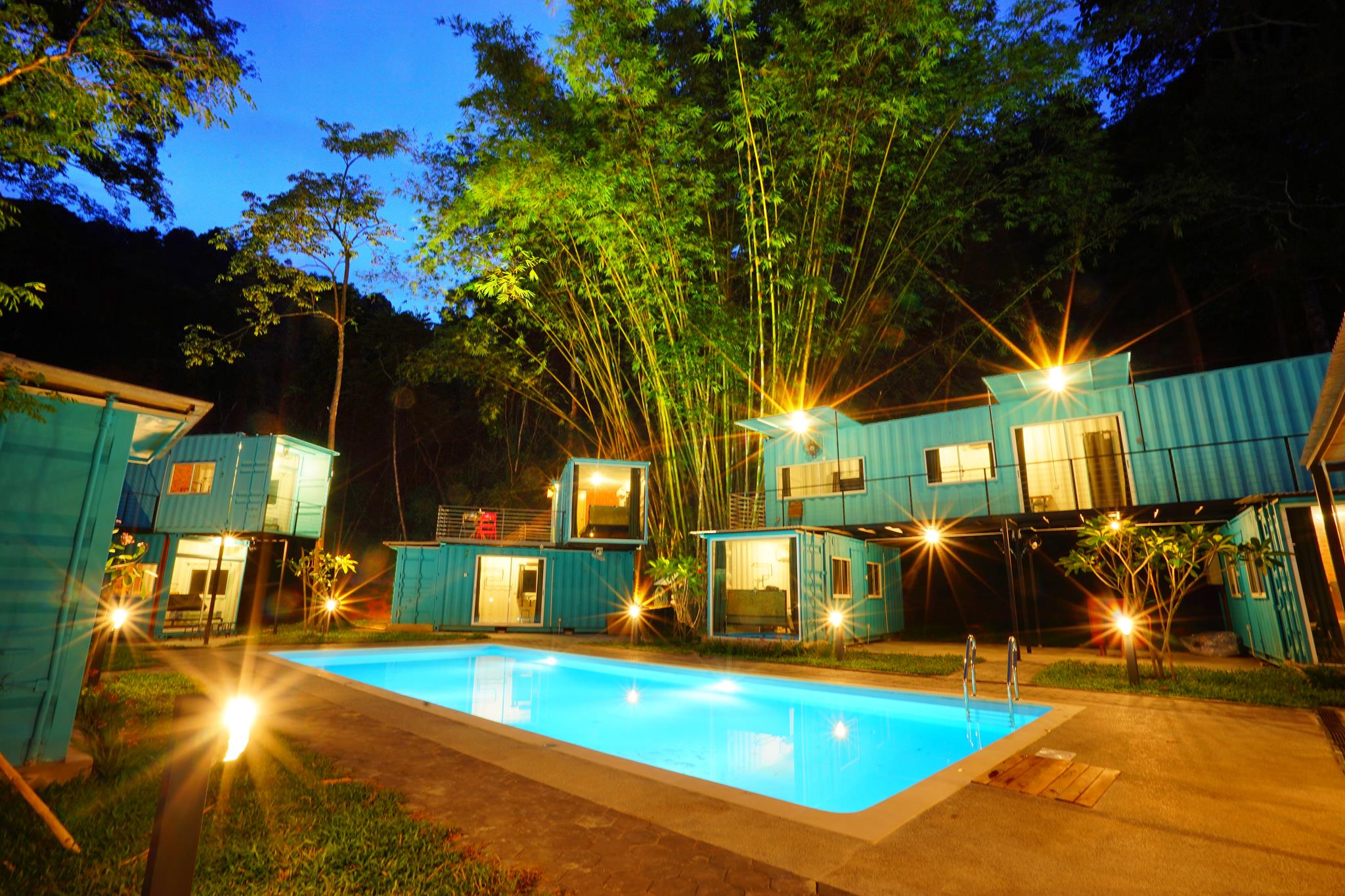 Located about an hour's drive north of Kuala Lumpur, Sarang by the brook sits right at the edge of the historical town of Kuala Kubu Bharu. 
Set between the quiet colonial-era town and the dense tropical jungle, Sarang by the brook's cozy shipping container rooms provide a unique and comfortable gateway to the natural landscapes and outdoor activities available all year round. Rooms are available from as low as RM180 per night, with great views of both the wild jungle outside and the luxurious saltwater pool inside.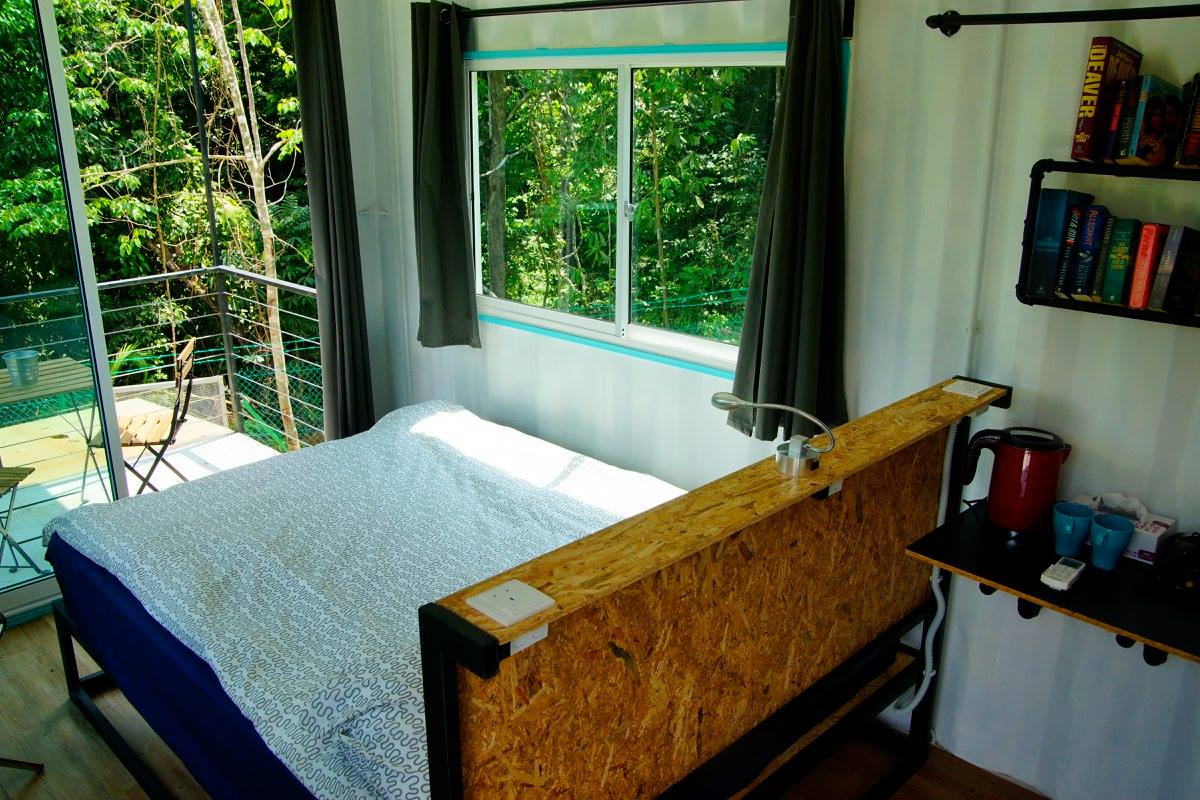 This private retreat is designed to provide a secluded and chilled out atmosphere, with only 11 rooms available at most. However, your stay here doesn't have to be completely relaxed; while there's nothing wrong with just chilling by the pool, there are also a wide range of activities to choose from including night jungle trekking, white water rafting, or even picnicking at a nearby waterfall. 
5) Homestay Kampung Sungai Haji Dorani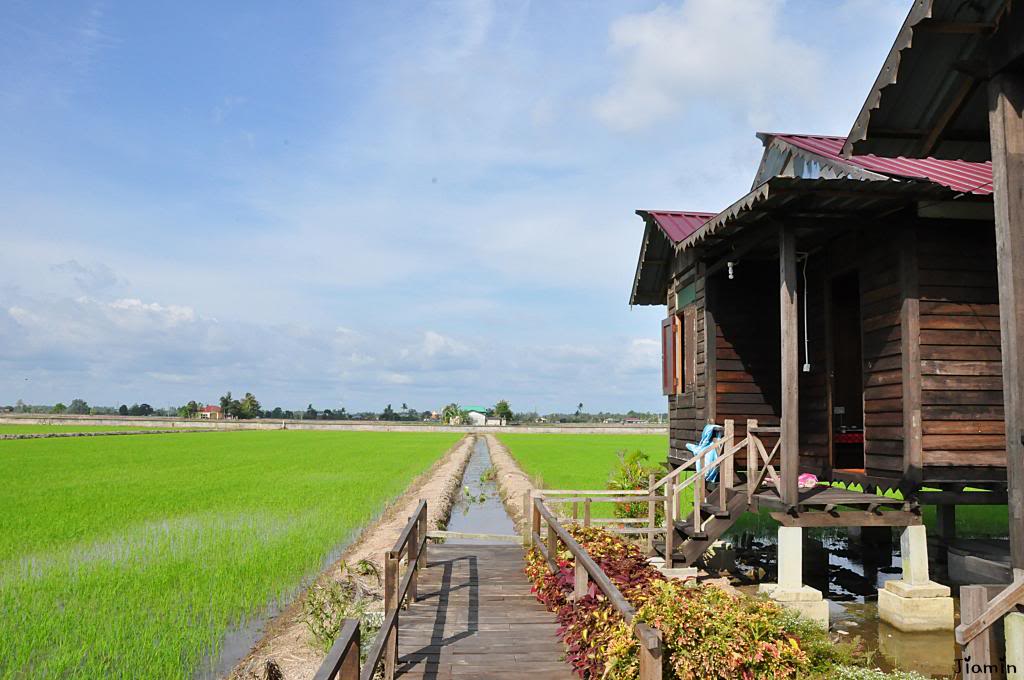 While it's been gaining more popularity over the past few years, Homestay Kampung Sungai Haji Dorani still remains the perfect getaway destination for those who just want to escape from the hustle and bustle of city life. 
Known as one of the best homestay accommodations in the state, Kampung Sungai Haji Dorani is a hidden gem that's just 2 hours drive north of Kuala Lumpur. Set amidst the scenic paddy fields, Sungai Dorani is a peaceful weekend getaway where you can relax and let your troubles fade away.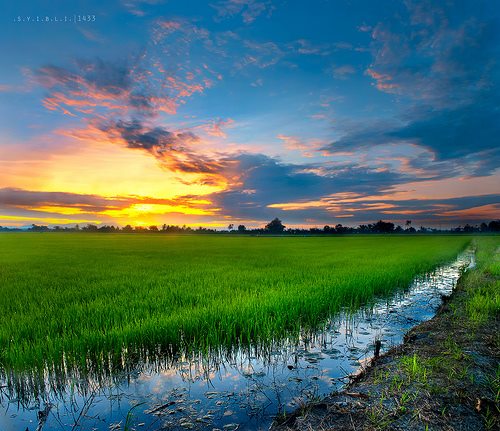 Visitors can enjoy the kampung lifestyle, with chances to experience many unique cultural traditions such as kuda kepang, barongan, gamelan, and kompang jawa. Aside from that, you can also learn to make a traditional wau, try your hand at batik painting, or even play a round of old school lawn bowling. 
Homestay Kampung Sungai Haji Dorani
6) Sekeping Serendah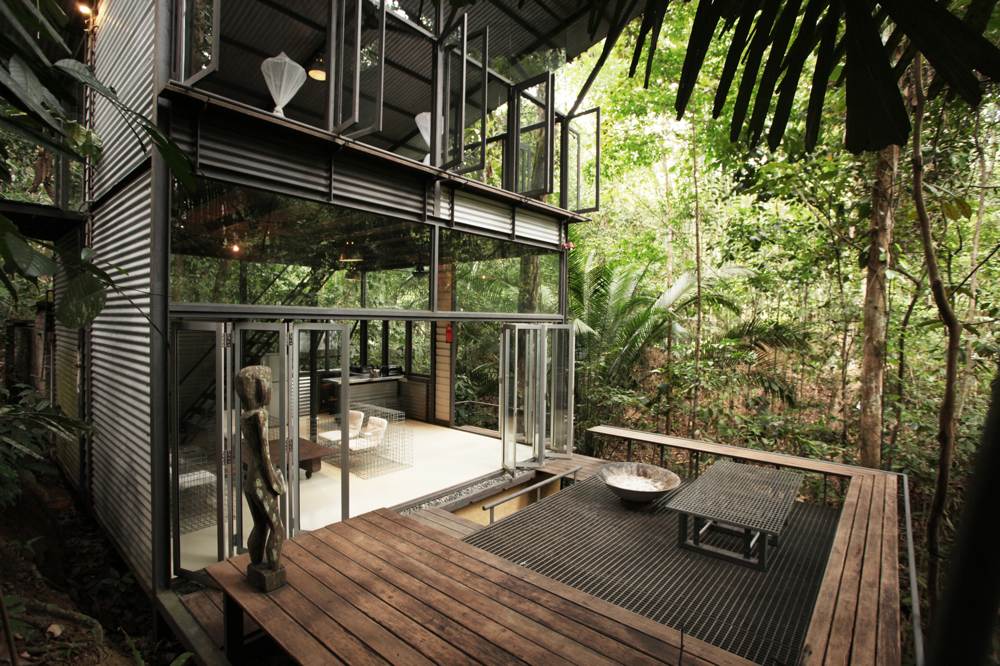 One of the hottest homestays of this decade, Sekeping Serendah is a private retreat located near the sleepy one-street town of Serendah, roughly an hour north of Kuala Lumpur.
Visitors get to stay in one of their minimalistically designed sheds which are set right in the heart of the forest. This unique forest living setting lets you get in touch with the natural environment around you. Don't worry, though; there are plenty of modern facilities available to make your stay as comfortable as possible.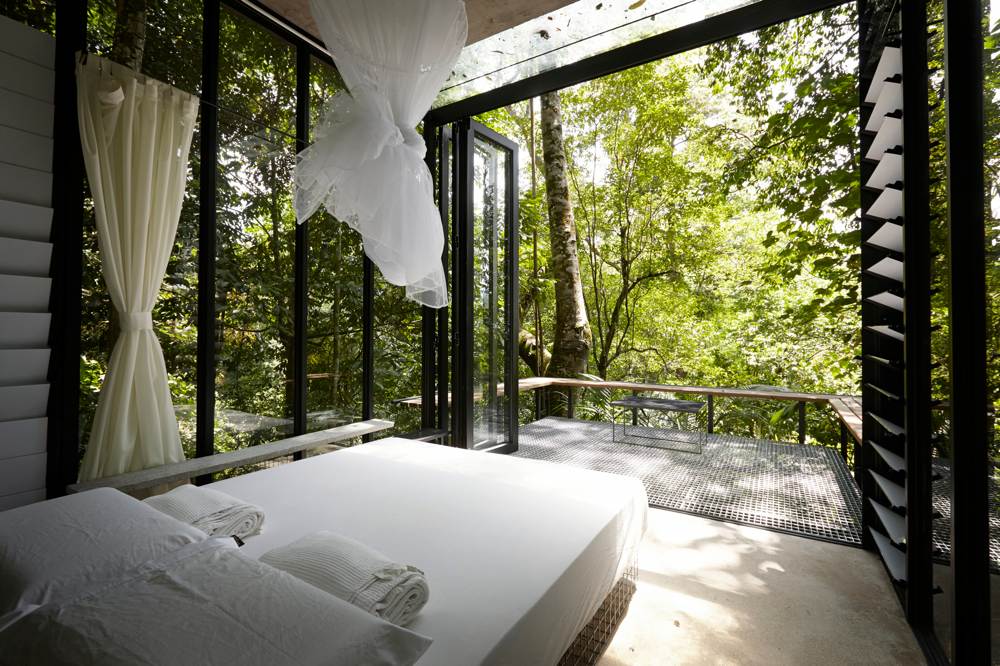 Aside from the usual swimming and jungle trekking, there are also all kinds of fun activities to try out, including exploring the nearby waterfalls, visiting the neighbouring Orang Asli villages, fishing at the local lakes, or simply enjoying an outdoor BBQ session by the poolside. 
7) Templer Park Rainforest Retreat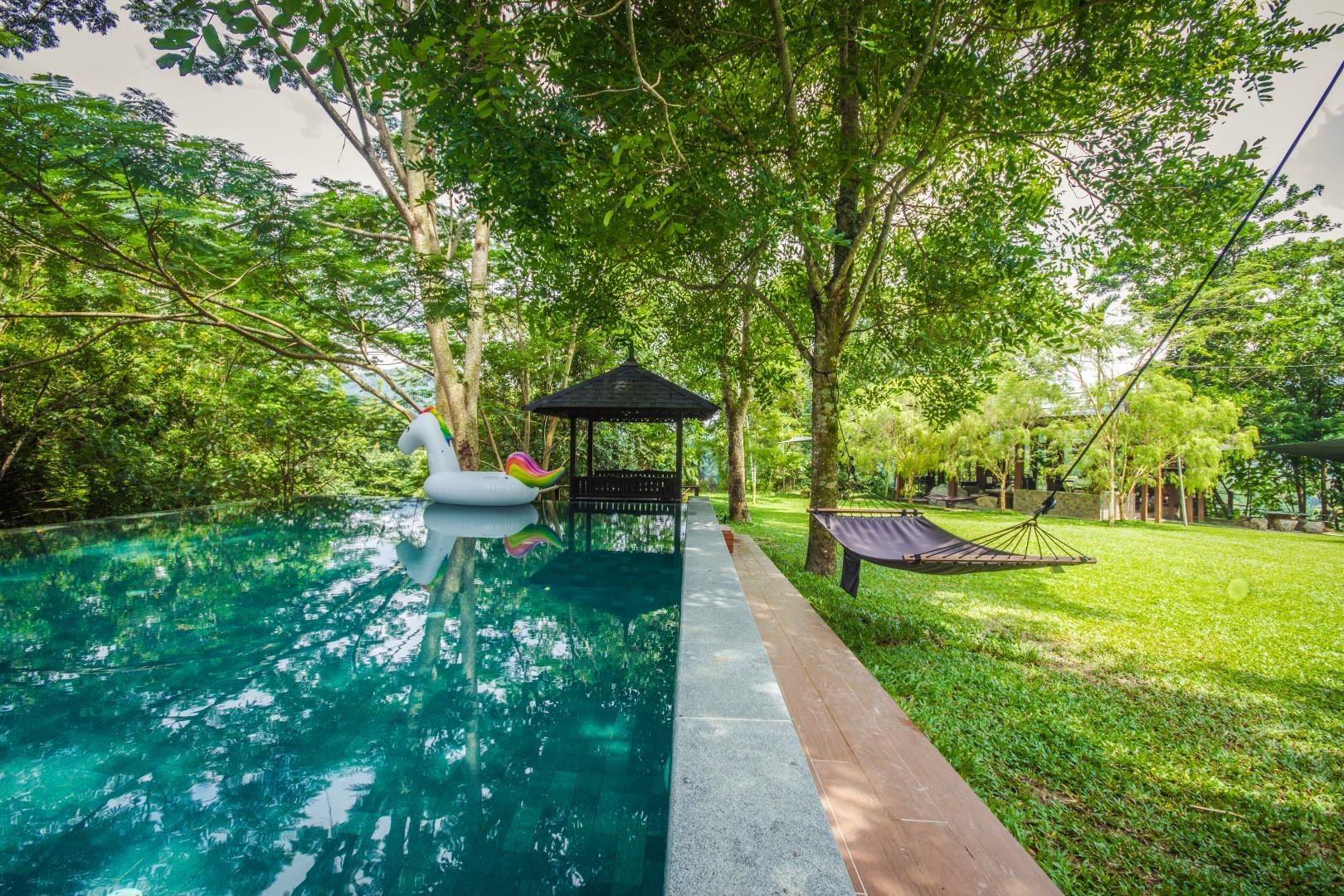 Just 30 minutes away from the concrete jungle of Kuala Lumpur, Templer Park Rainforest Retreat is set in the lush green jungle of the Kanching Rainforest Reserve. 
A private retreat set in a 3-acre plot of land, Templer Park Rainforest Retreat is the perfect place to rest, relax, and rejuvenate away from the hustle and bustle of the big city. There are two houses available: the 4-bedroom Villa (6-16 pax) and the 5-bedroom Container (10-30 pax).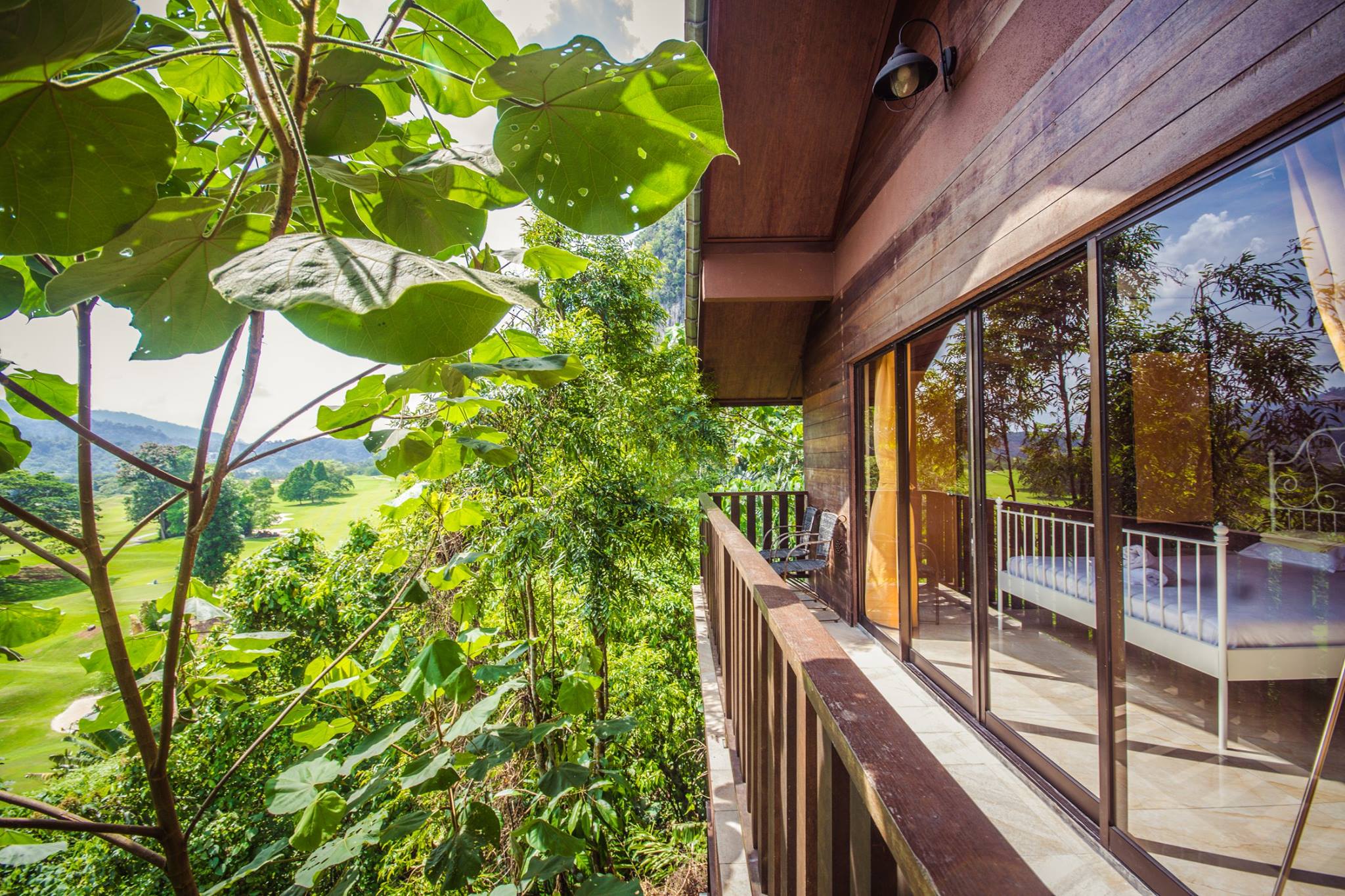 Both of these houses come with many amazing facilities such as the infinity swimming pool, outdoor sauna, and even a 14′ trampoline for the kids (and  kids at heart). There are also plenty of exciting attractions nearby for you to check out including the Kanching Waterfall, Selayang Hot Springs, and Templer Park Country Club. 
Templer Park Rainforest Retreat
So Who's Ready for a Weekend Getaway?

While things are returning to normal, many Malaysians are eager to get out and enjoy a vacation. With schools reopening later this month, wouldn't it be nice to take one last family trip out of the crowded city? After all, there's no need to travel halfway across the world to enjoy the beauty and serenity of nature together. 
If you're on the lookout for more holiday ideas, we've got you covered. Click HERE to discover more amazing getaways just a quick drive away from KL.