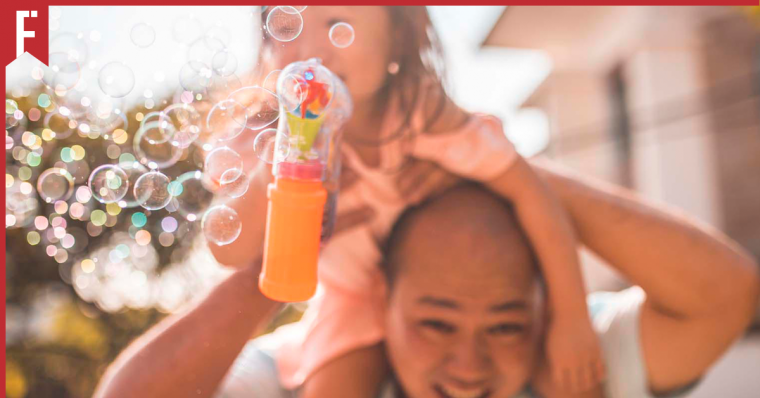 Father's Day is coming up and we all know what that means. It's time to show some love and appreciation for our dear old dads!
But of course, as usual, there's the problem of choosing what to do.
Personally, my family is pretty happy to just do a simple dinner and movie. But not everyone is interested in doing the same old thing year after year. We need excitement, we need variety! We need to prove that we're totally grown up now so you can totally stop nagging at us to get married already lah, dad.
In the interest of helping other grown up kids who might be struggling to figure out what to do, we've put together a list of fun, exciting activities that you can enjoy with your old man this Father's Day.
1) For the Drinking Dad: Speakeasy Bar Tour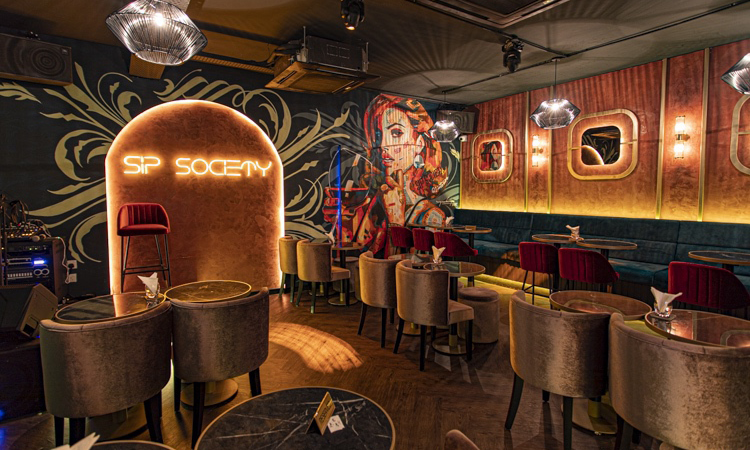 If your dad loves to talk about how things were always better back in the "good old days", here's a way that you can bring him back in time (metaphorically, of course).
For those who aren't aware, a "speakeasy" is a very old school, retro-style bar. Unlike normal bars, these tend to be tucked away from plain sight — you may have to search through many little nooks and crannies to find these hidden gems.
If your dad is a fan of classy drinks and live music, keep an eye out for places such as SIP Society. Based in Aman Suria Tropicana, this little gem features an eye catching art deco inspired interior along with some very… interesting furniture (such as a wine shelf made out of a piano). With Insta-worthy drinks, delicious food and chill music, this is the perfect spot for a special father-child late night treat.
If SIP Society isn't to your taste, there's no need to worry. There are speakeasy bars all across KL nowadays, each with their own unique themes and decor for you to choose from!
2) For the Foodie Dad: Pizza Workshop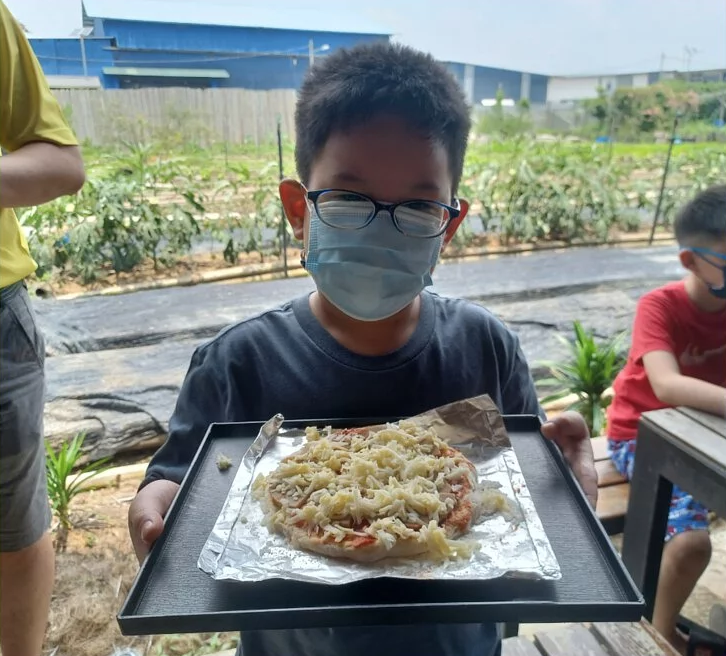 Who doesn't like pizza? Lunatics, that's who.
I tell you, there's nothing better than a perfectly sliced, hot from the oven cheesy pizza. Well, nothing other than a pizza made with your own two hands! Now that's extra special.
Based in Bug's Paradise Farm in Puchong, this Pizza Workshop is a simple, straightforward activity. You and your dad get to go out and enjoy the calm, serene countryside atmosphere while working together to create the perfect pizza dish.
The whole process will take about an hour and a half — 30 minutes for pizza shaping and one hour for baking. Once it's taken out of the oven, you and your dad can enjoy your (hopefully) delicious and piping hot pizza right on the spot!
Website: Pizza Workshop
3) For the Stressed Out Dad: Male Spa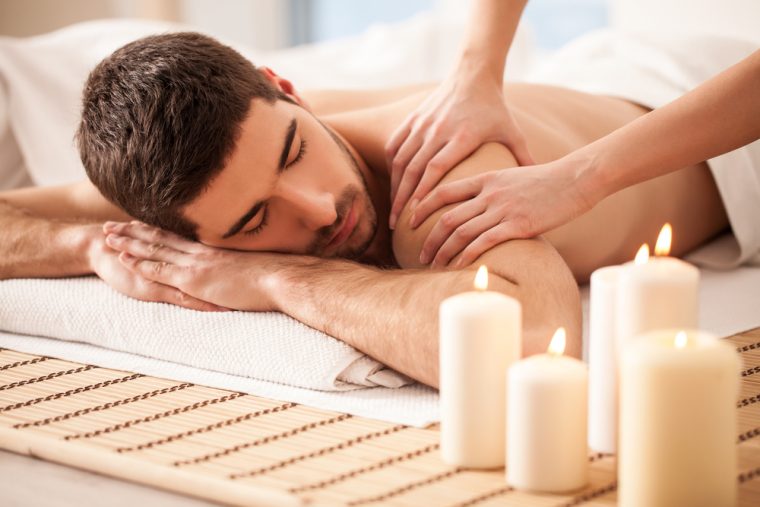 Who says only women can enjoy being pampered?
If your father's been looking a little worn and weary lately (more than usual, anyway), a spa day could be the perfect way to get him to relax and wind down.
While they're still somewhat niche, places like The Halia Spa offer great male spa experiences suitable for all ages. They've got everything you'd expect from a normal spa —massages, rejuvenation treatments, body and wellness therapy — but all designed for men rather than women!
And just to be clear, this is an actual spa. All the masseurs and therapists are male and there's absolutely no hanky-panky involved. If you're interested in taking your dad to that other kind of massage, I'm sorry but you've probably come to the wrong site (also, ew).
Website: The Halia Spa
4) For the Outdoorsy Dad: Bird Watching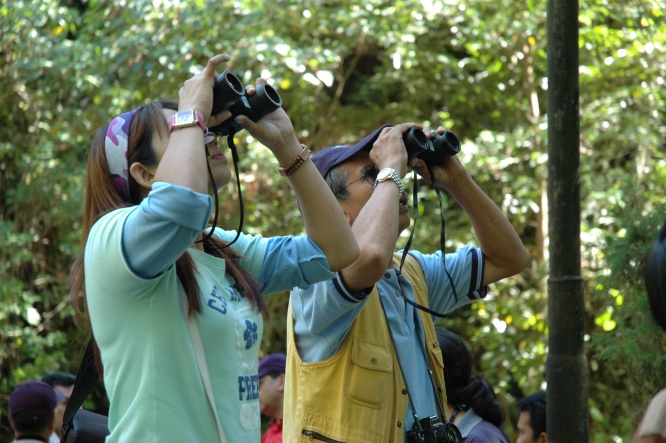 What could possibly say "I love you, dad" more than working together to peek on some chicks in the woods?
Malaysia is blessed to have an abundance of beautiful wild birds that any nature lover would love to find. There are plenty of great birding spots just a short drive away from KL where you can spot rare species frolicking in the wilderness outside our urban jungle.
If you want to take things a step further, you can check out bird watching organisations such as Birds Malaysia in order to plan out a special bird watching vacation trip where you can enjoy the great outdoors and explore the best birding spots all across the country!
Website: Birds Malaysia
5) For the Super Atas Dad: Hot Air Balloon Ride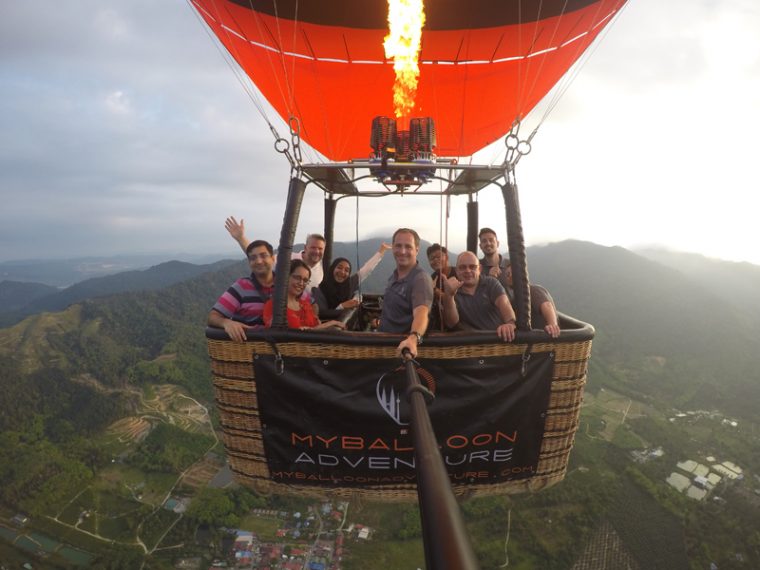 If your dad is the type who prefers to view nature from a distance, we've found the perfect way to help him enjoy the great outdoors — while also staying far away from all that nasty dirt and mud.
For those who have got money to burn, there's actually a hot air balloon rental service within driving distance of KL. Myballoon Adventure is the first company in Malaysia to receive an Air Operating Certificate (AOC) to operate commercial hot air balloon rides.
Today, they offer daily private flights for anyone who's interested in getting a bird's eye view of our beautiful landscapes. Each flight will take an average of 45 minutes. The balloon's flight path is hard to predict as it is guided by the wind, but their professional pilots will be on hand to ensure that everything goes smoothly. 
Note: Myballoon Adventure does offer a refund if your flight gets cancelled due to bad weather.
 Website: Myballoon Adventure
6) For the Adrenaline Junkie Dad: Paintball Match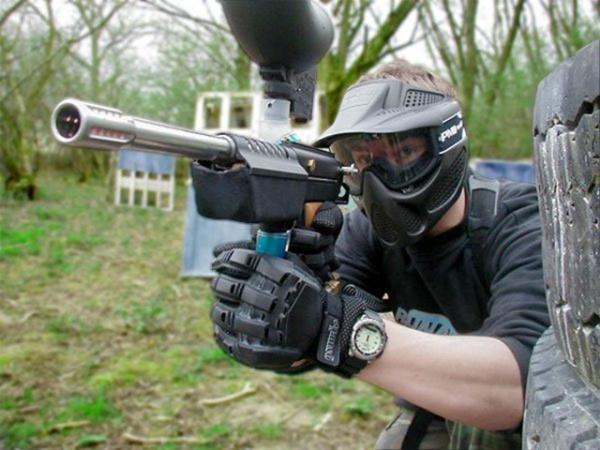 No activity screams "father-child bonding time" more than paying a visit to the shooting range. No, not that kind of shooting range.
This Father's Day, go head to head with your dad at Mudtrekkerz Paintball Park in Shah Alam. This park includes several amenities including banquet rooms, poolside restaurants, club house and a variety of paintball arenas to play in.
Will you choose the simple "Speedball Field" filled with air inflated bunkers, the olde timey "Wild Wild West", the thick forests of Angker Hill or the multi-level Camelot Castle? 
The Basic Package starts from as low as RM80 per person, though we recommend getting extra pellets if you want to enjoy a longer game. If you want a chance to show off, why not invite the whole family to join in? 
Website: Mudtrekkerz Paintball Park
7) For the Nerdy Dad: Board Game Cafe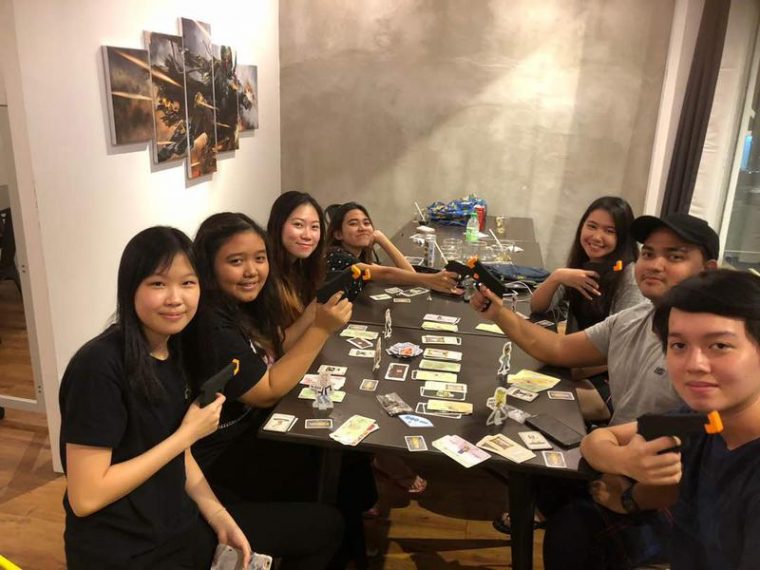 Do you remember when you were a kid and your dad would always say that he didn't have time to play games with you? Well, he's got no excuse anymore because now you're the one running the party.
"But what if I don't like playing Monopoly?" you might ask.
No need to worry. Nowadays, there are plenty of places such as The Upper Room Board Game Cafe that you can visit to try out all sorts of different games. Whether you want to relive your childhood games, enjoy old classics, explore a local favourite or simply try out something completely new, they've got it all and more available for rental.
If you're unsure of what to play, don't worry! The Upper Room's staff will be happy to provide you with some recommendations and even teach you how to play. They also provide drinks and snacks, meaning that your family can enjoy a whole day of fun and games in their cozy and comfortable cafe.
Website: The Upper Room Board Game Shop | Facebook
Whatever Activity You Choose, Don't Forget To Say "Thanks" To Your Dad
After all, without him you wouldn't be the person you are today!
Nowadays, it feels like everyone is always so busy and nobody can spend any time with their loved ones. This Father's Day, let's all try to spend at least one day together with our dads in order to let them know how much we appreciate them.
But if you're still struggling to decide what you want to do, we've still got plenty of other fun and exciting activities to recommend!
Are You Prepared for Father's Day 2020?