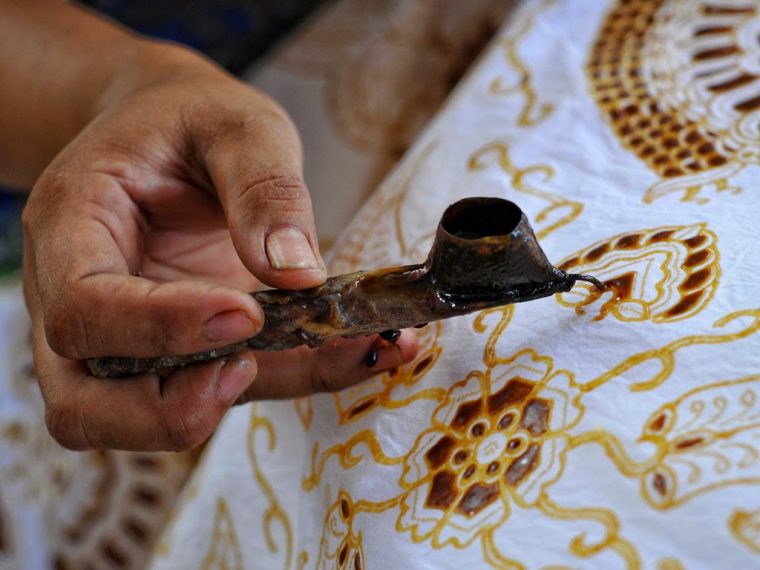 Malaysian batik is an art form that has a long and distinguished history spanning hundreds of years. 
Batik is a unique textile art used to create beautiful traditional clothing or decorations. Malaysian batik tends to be brighter and more vibrant compared to batik from places like Indonesia, with patterns and motifs inspired by geometrical forms or natural elements.   
A Colourful Craft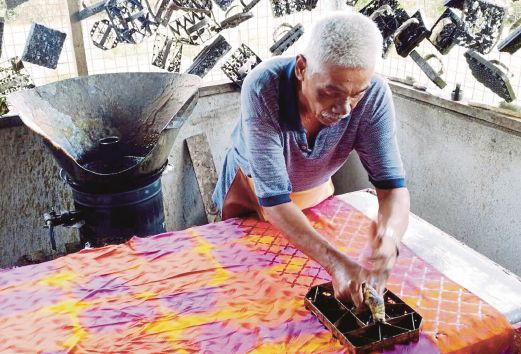 Traditional batik cloth is made using a wax-resist dyeing technique. The craftsman starts by stretching the fabric over a wooden or metal frame before using a stylus-like tool called a canting to delicately apply hot wax onto the fabric. After the wax is used to trace a design, the fabric is immersed into a vat of dye, dried, and waxed again until the process is complete. 
Rather than drawing everything by hand, some batik makers prefer to use an alternative method called batik cap, which uses a specially designed stamp to apply the wax onto the fabric. Many of these stamps are made by specialised artisans as works of art in and of themselves.
Over the past few decades, the fashion market was flooded with low quality machine-made batik. Today, only a handful of traditional batik makers remain — mostly on the east coast states of Kelantan, Terengganu and Pahang. 
Fortunately, traditional Malaysian batik has seen a revival of sorts lately. The Malaysian government became actively involved in promoting the batik industry as part of the '1Malaysia' concept and many young fashion designers and entrepreneurs now sell batik outfits as a key feature of their product range. 
If you're interested in finding beautiful, unique batik outfits and accessories, simply scroll down below to discover some of the top batik businesses currently operating in KL and Selangor. 
1) The Batik Boutique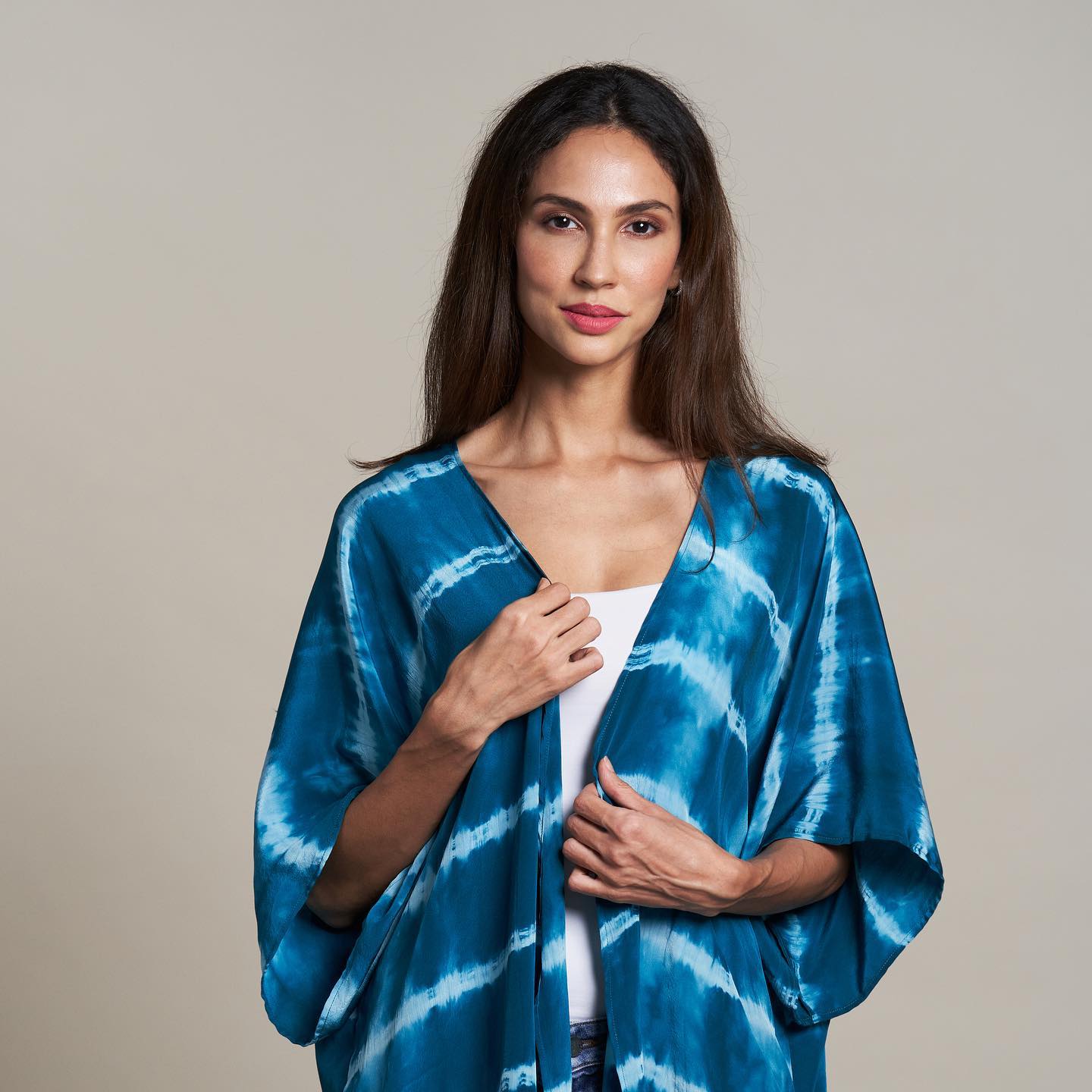 Specialising in beautiful yet eco-friendly clothing, The Batik Boutique offers a wide range of stylish batik gifts and accessories ranging from scarfs and camisoles to their novelty Ketupat bags. 
Founders Amy Blair and Ana were inspired to create The Batik Boutique in 2009 after brainstorming ways for a single mother like Ana to earn a living. They take great pride in hiring local artisans, providing them with fair and honest income in exchange for their gorgeous hand-crafted products.  
2) FERN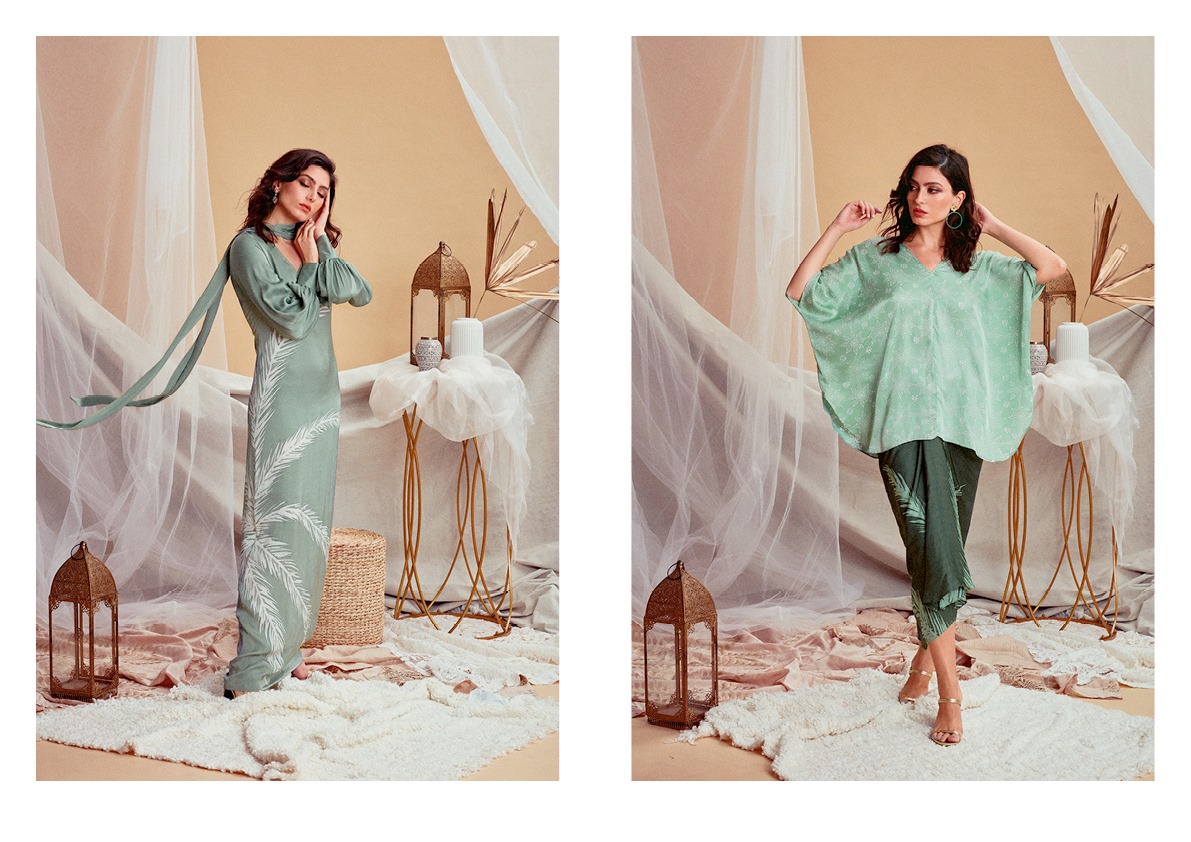 The story of FERN began in 2000, when communications graduate Fern Chua was injured in a car accident. Her doctor advised her to do some work with her hands in order to help them recover, so she bought some fabric and decided to try making her own batik dress. 
From those humble beginnings, FERN has grown into a design house known for their simple yet elegant batik creations. Each of their hand-crafted pieces are made in-house by experienced artisans using only the finest materials. Their iconic designs are inspired by Chua's travel experiences, with patterns based on natural subjects such as falling snow, surging waves and twinkling starlight.  
3) BATIKA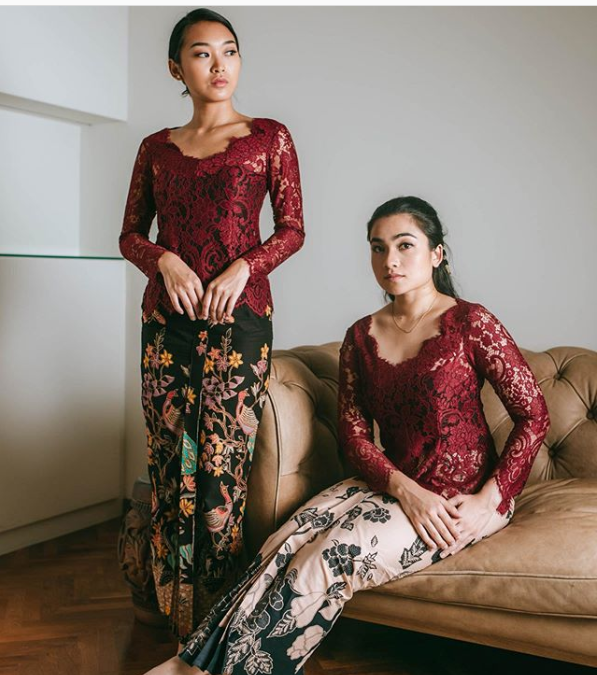 If you love traditional outfits, look no further than BATIKA. Inspired by her Indonesian mother, BATIKA's founder Noorul-Hudaa Abdul-Rahman aims to breathe new life into the fashion scene by combining traditional batik clothing such as Baju Kebaya with a more modern, colourful style.
The perfect place for anyone hoping to lighten up their wardrobe, BATIKA offers lacey kebaya, vibrant skirts and beautiful blouses. All of their outfits are suitable for any occasion both formal and casual. 
4) Kapten Batik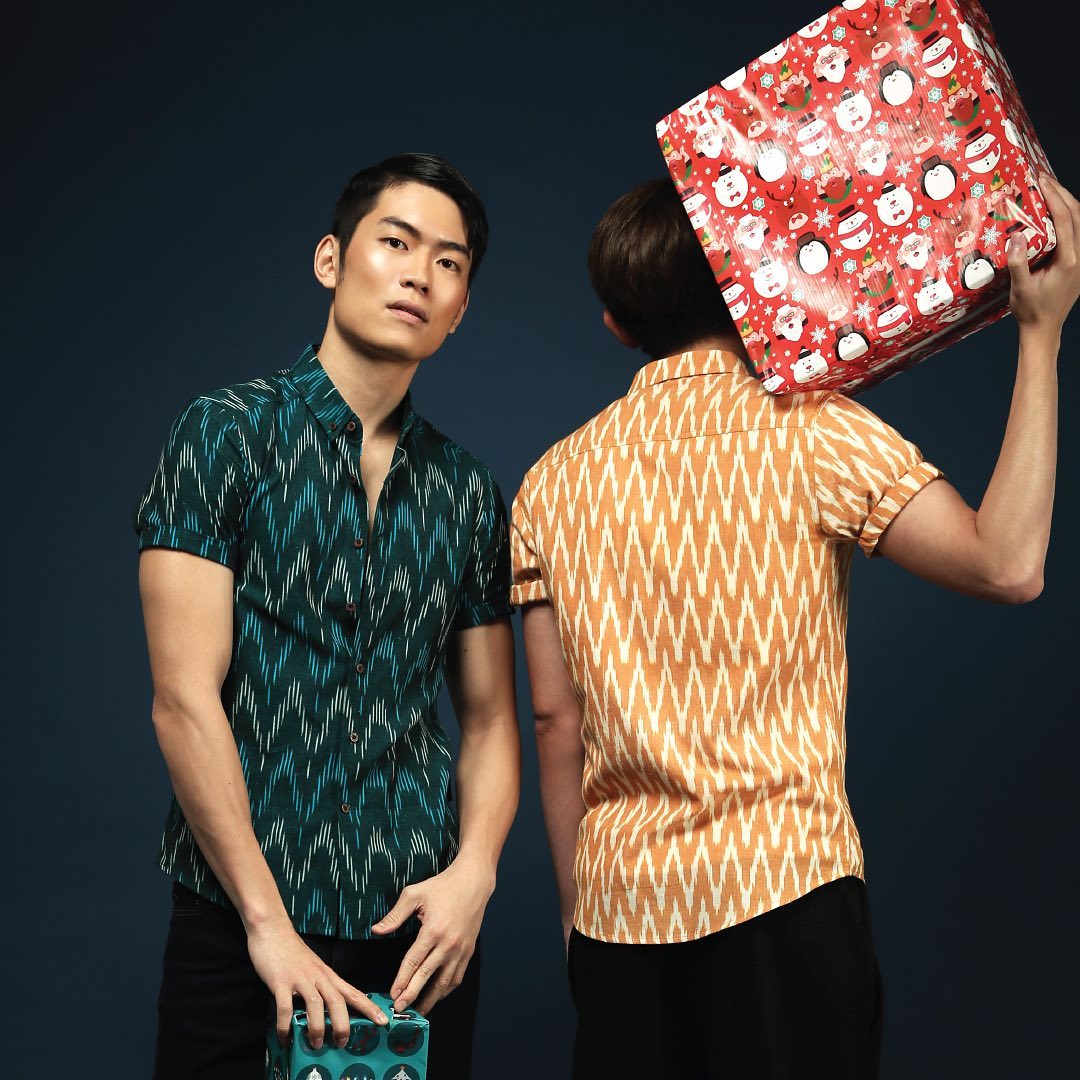 With a range of unique and interesting designs to choose from, Farhan and Mohamad Ekram launched Kapten Batik to promote sustainable development through artisanal handicraft and traditional textiles. Describing their outfits as "batik you can wear every day", they specialise in stylish, comfortable men's outfits suitable for all ages. 
Whether you prefer long or short sleeves, casual pants or swim shorts, Kapten Batik has you covered. Best of all, their outfits come in 10 sizes – from small all the way up to triple XL – meaning that you can find something suitable no matter your body type. 
5) sew X dignity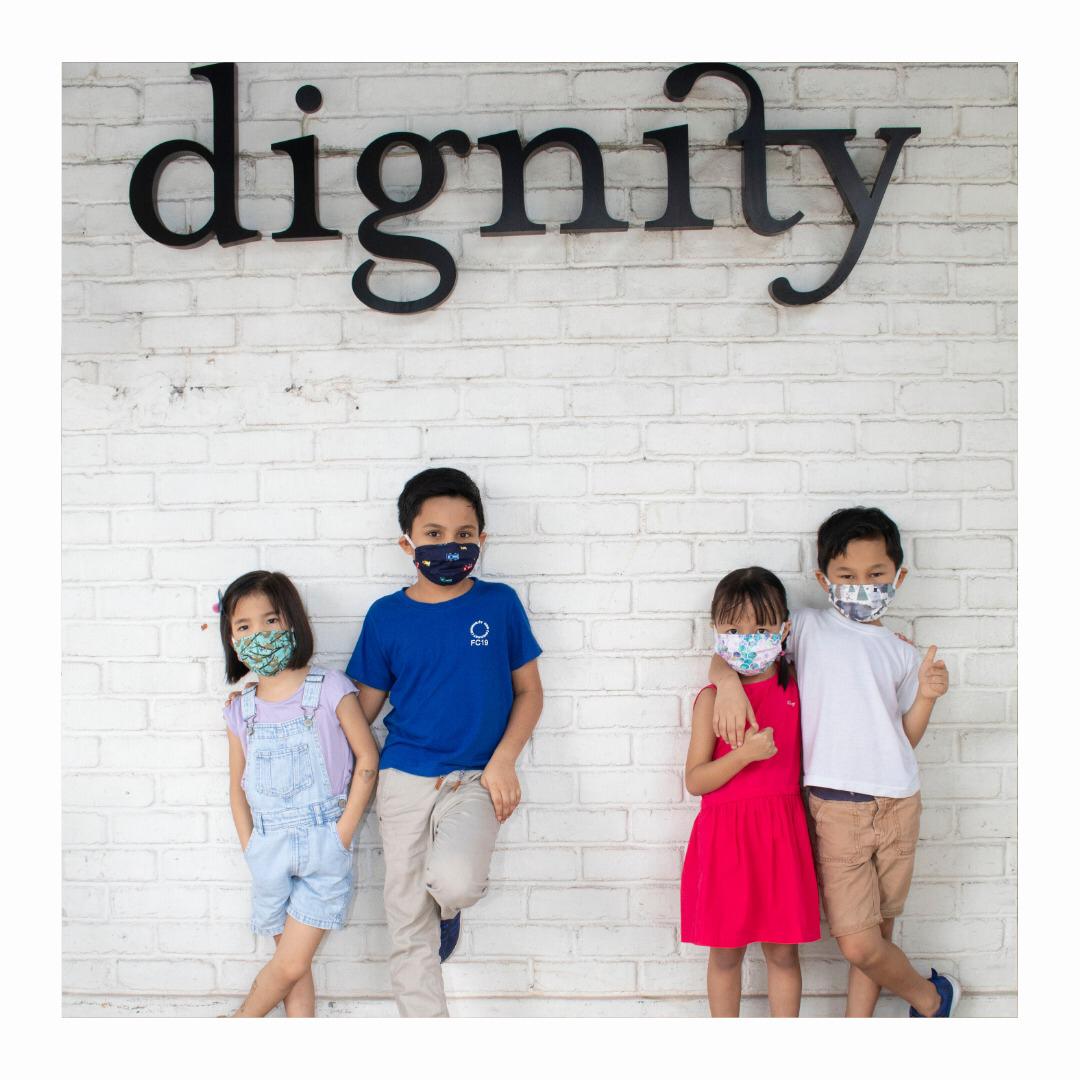 sew X dignity is a transformational enterprise that offers high-quality, lovingly-sewn goods out of upcycled and local fabrics. All of their products are made by underprivileged students and refugee mothers; every time you purchase one of their products, a portion of the money will be channelled  back directly to the Dignity for Children Foundation to help improve the lives of the poor and vulnerable.
They offer a wide range of hand-crafted products, including all sorts of colourful bags, purses and accessories. Make sure to check out their beautiful reusable batik-patterned face masks – they've got designs suitable for kids and adults alike!
Showing Some Dignity

For more than 20 years, the Dignity for Children Foundation has worked tirelessly to improve the lives of the poor and vulnerable. 
Apart from sew X dignity, they have established a number of creative enterprises to provide underprivileged youths with an opportunity to develop their confidence and learn employable skills that will help them throughout their lifetimes. 
Dignity for Children Foundation's enterprises include: 
sew X dignity (a sew shop)

cut X dignity (a hair salon)

eat X dignity (a cafe)

art X dignity (a creative space)

wellness X dignity (mental health unit)

grow X dignity (urban farming)
If you want to learn more about how you could help make a difference in the lives of some of Malaysia's most vulnerable communities, be sure to check out their website and read our special exclusive on the Dignity for Children Foundation.