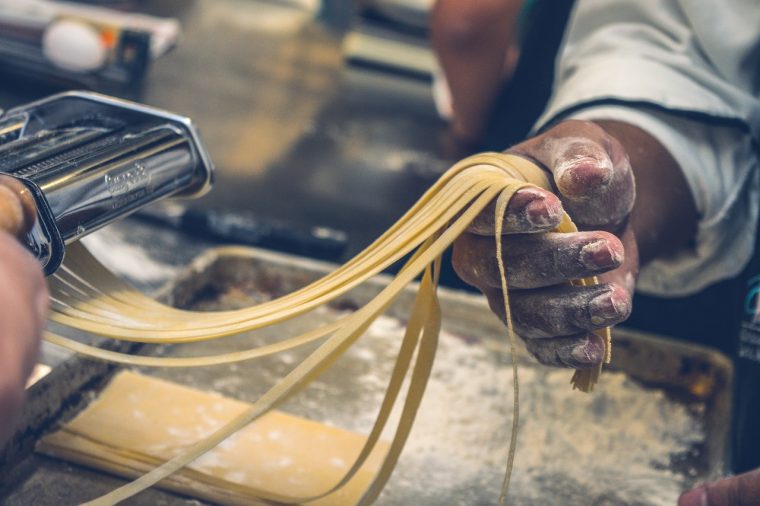 Last week, we looked at some interesting bread recipes for those who don't have ovens or bread-makers at home. Today, we're going to take a look at a few ways to replace your staple foods such as rice or noodles. 
Whether you've been having trouble filling up your cupboards or simply want to try out something a little different than usual, we've got you covered with these simple and innovative ideas that you can try out from the comfort of your own kitchen.
Rice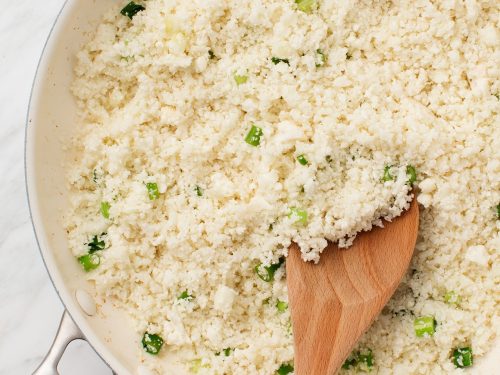 Rice is something that every Malaysian should be familiar with. Whether you're talking about traditional white rice, brown rice, red rice, or even black rice, this is an ingredient that is served at our tables all year long. Normal rice can be kept for a long time and is easily prepared; even if you don't have a rice cooker at home, you just need a pot, a stove, and some water. 
But what can you do if you're running low on rice? Normally, you'd just go to the store, but in the current situation that might not be the best option. Now, there are rice alternatives out there such as quinoa, couscous, or bulgur wheat, but I doubt that everyone has a big box of them at home. 
If you're looking for a more accessible rice alternative, the answer is simple: cauliflower. 
To make riced cauliflower, just chop the head of a cauliflower into several pieces. You then either grate them or use a food processor – either way should give you nice, rice-like grains that just need to be fried with a bit of oil until tender and slightly browned. 
Cauliflower-rice is a healthier low-carb, low-calorie alternative to rice. A 1/2 cup serving contains only 13 calories – much lower compared to the same serving of white rice. Chefs should note that cauliflower has a mild flavor of its own, though the texture and appearance will be similar to that of cooked rice. 
Another good option is to use broccoli instead of cauliflower. Riced broccoli is not only low-carb and low-calorie but is also a great source of Vitamin C.
Noodles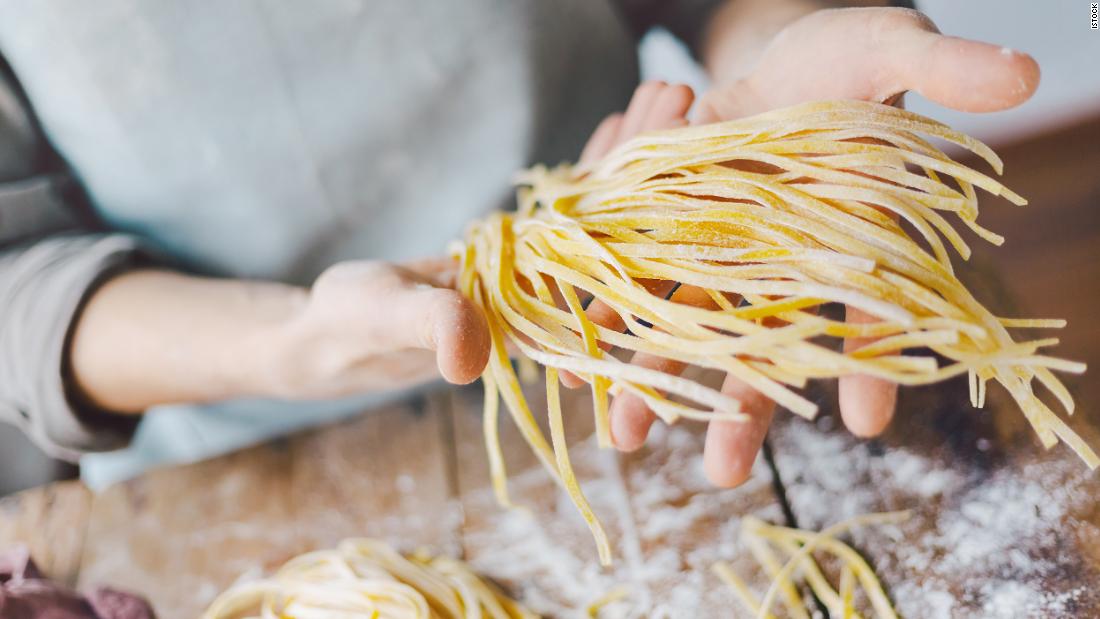 From Wantan Mee to Char Kuey Teow, we Malaysians do love our noodles. But what happens if you're craving noodles, but there's no more Maggi Mee packets at home? 
As it turns out, you just need three ingredients to make noodles: flour, water, and salt. 
These homemade noodles may be simple, but they're great for a wide range of dishes. Even though they do take an hour or so to make, the result is well worth the effort. If you've got the time, give this recipe a try to enjoy the taste of delicious homemade Chinese-style noodles. 
Ingredients:
250g high gluten flour (around 1 2/3 cups). Use high gluten flour for best results

120ml water 

Pinch of salt
Instructions:
Add flour and a pinch of salt into a deep bowl. 

Slowly pour in the water and stir the flour until there is no dry flour left in your bowl.

Knead the dough until your bowl is clean and the dough is smooth. Then, keep kneading for another 10 minutes.

Cover with a wet cloth and leave the dough to rest for around 30 minutes.

Transfer the dough to a large floured operating board. Roll it out into a rectangle or round wrapper that's around 0.5cm thick, keeping the remaining dough covered in flour.

Fold the large dough wrapper around 5cm wide. Each time you fold, spread the surface with flour and cut out any irregular parts if necessary. 

Cut the folded dough into thin strips using a sharp, dry knife. 

Spread flour onto the surface before picking up the noodle strips. 

Unfold the strips one-by-one and shake the extra flour off.

Your noodles can be cooked immediately or kept in the fridge for up to 7 days in air-tight bags.
Pasta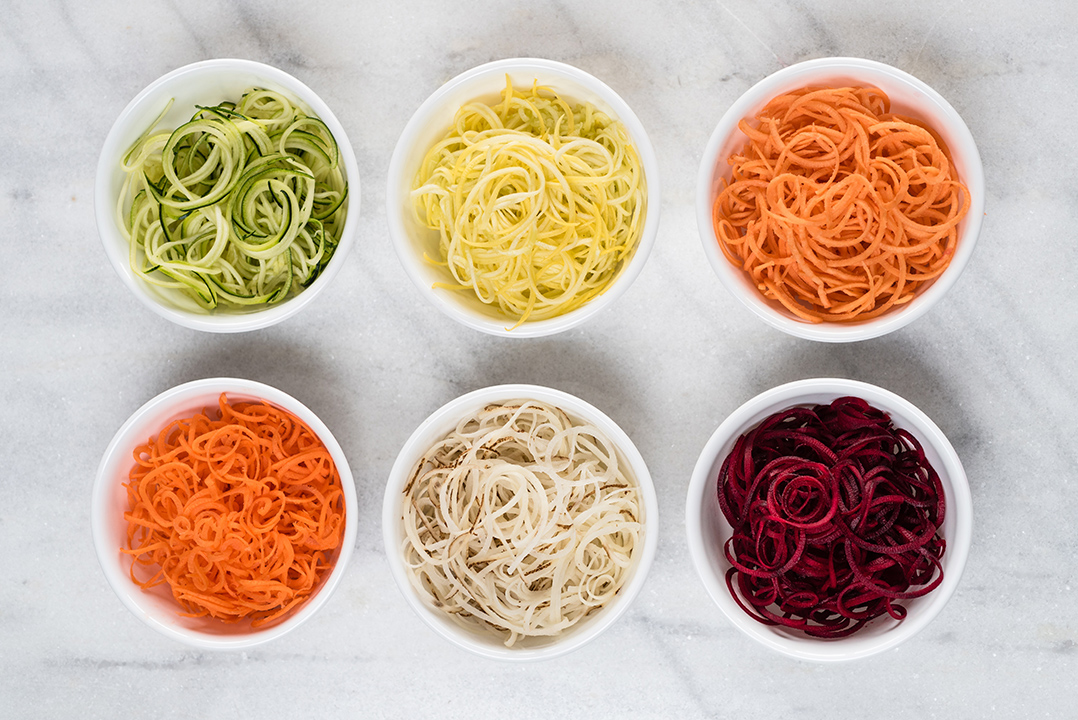 Now it's time to try something a little more exotic. While a lot of Malaysians are more familiar with rice and noodles, pasta is something that has been growing in popularity over the past few years. 
If your supermarket is out of dried pasta, try looking for lasagna sheets instead. These are basically oversized pasta pieces – just break them up and add them into your pasta sauce. 
But if you want something a little more interesting, you can even try creating your own pasta! Traditional dried pasta is normally made with refined wheat flour, which means that all the fiber, vitamins, and minerals have been stripped out, leaving mostly carbohydrates behind. It can keep for ages, but it's honestly not that healthy. 
For a healthier twist, try creating pasta out of vegetables such as zucchini, squash, or even sweet potato. It's much easier if you have a spiraliser to slice everything up, but you can cut everything manually if you have to. It will take some time and practice to cut everything up perfectly, though. 
These vegetable pastas are not only tastier but also much healthier than regular pasta. Once you've got the hang of it, you can use them in all sorts of amazing recipes that are bound to have your family asking for more!
Not only are vegetable pastas a super easy and exciting way to get your kids to eat vegetables, they're also super easy to make. Once they're cut, simply saute them for a few minutes or cook directly in the pasta sauce rather than boiling them like you would for regular pasta.
Feeling Hangry?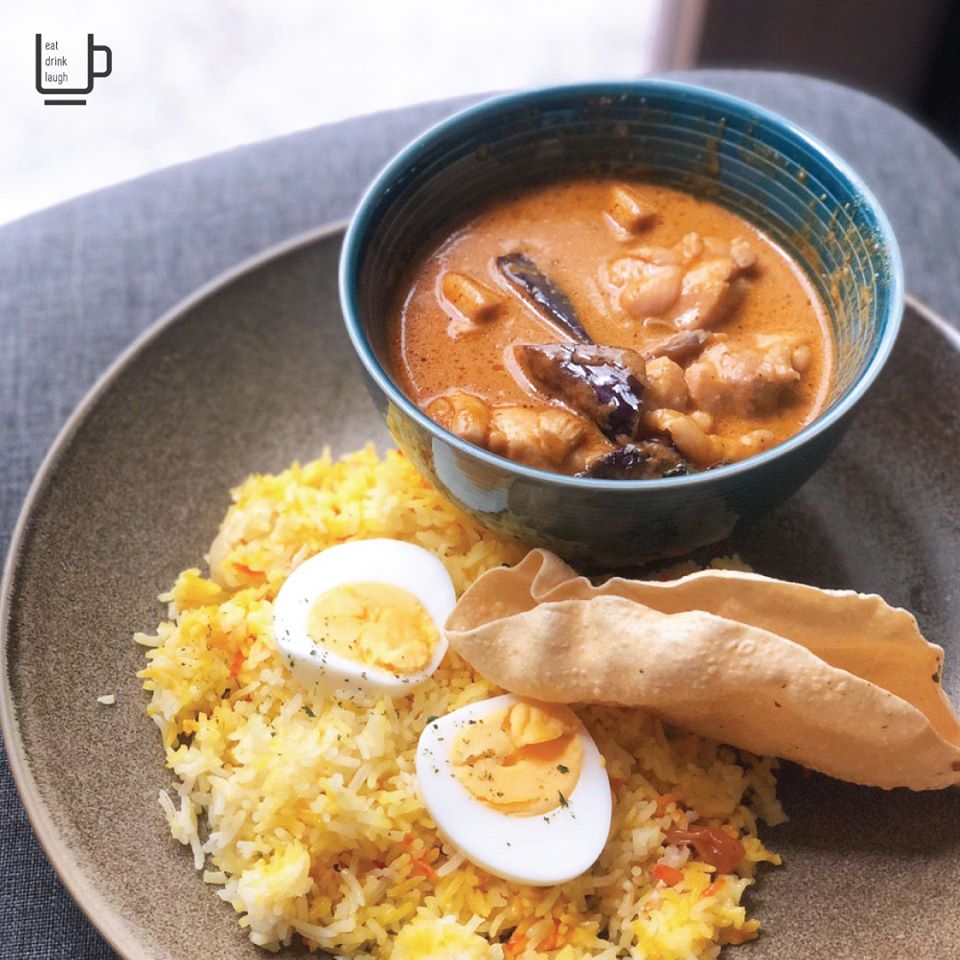 No time to cook? No problem!
Whether you're busy taking care of the kids or still adjusting to the work-from-home schedule, Foremula is here to help keep your rumbling tummy at bay. Their Eat Well Catering Plan provides you with delicious food all week long – delivered straight to your doorstep!
Need More?
During this MCO period, it's easy to get stuck in a rut, eating the same unhealthy foods over and over again. 
While it's understandable to feel frustrated with the situation, right now it is important to do whatever we can to maintain our physical and mental health. The cooking ideas listed in these articles are just the start. There are countless creative outlets and projects that you can try out in order to keep boredom at bay and stay active even while you're stuck at home. 
If you're feeling stuck in a rut, click HERE to find a few more amazing recipes that you can experiment with. For more information, you can also follow our Twitter to keep up to date with all the latest news and events.