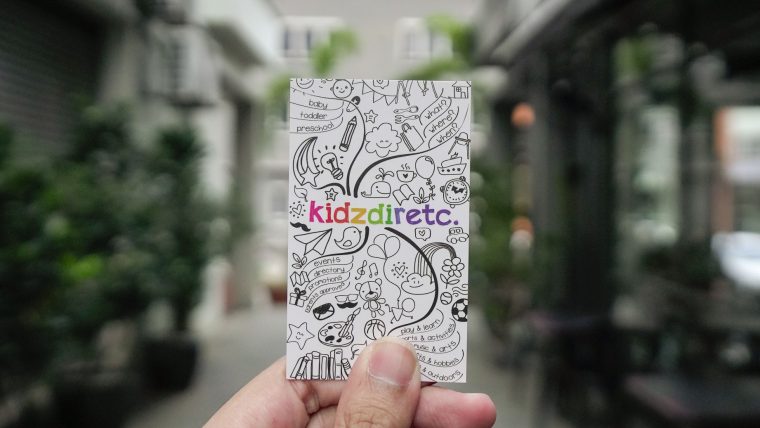 If you think women are indecisive, wait till you have kids.
Of course, this may come off as stereotypical (sorry) but let's just agree to be shallow for a moment here – to the fact that the most difficult time in a relationship is waiting for your girlfriend or your wife (or god forbid both) to decide where to eat. What else could be harder than this?
[A new player has entered the game: Children]
Now, kids – regardless of age – tend to go off on a whim and change what they love or hate based on their ever-changing mood, which is every 15 minutes or so.
Kidzdiretc. – Made For People Married to Kids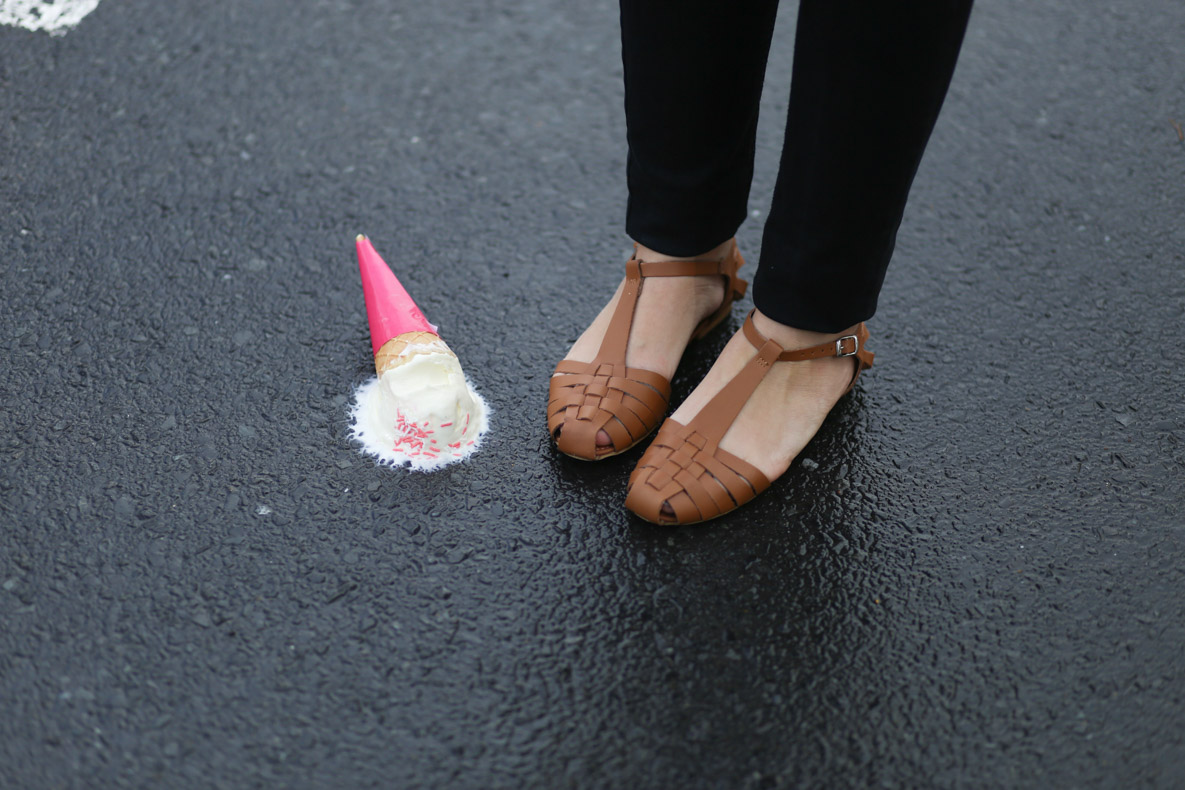 You see, I make it a point to get the kids out to see the sun, usually every weekend. Like us, they too have been struggling with whatever the working week has given them. They deserve a day out.
So every Saturday morning, I find myself at a crossroads – Should I take the kids to the same spot we went to last weekend? Should I try a new place? Is the place safe? Would the kids love it? Would I bump into my ex-girlfriend at the park again?
After getting the answers to 999 out of 1,000 questions, I usually would take them out to the same spot, more or less. Places I know they would enjoy.
Problem is, sometimes they don't.
Or they're just not in the mood to climb walls. Not in the mood to skate or maybe to eat at McDonald's (again) like last weekend. And then I'm stumped.
This conflict would then see us scrambling to find the nearest mall or to just go home. Both of which I do not personally prefer.
If only there's an app that can help solve my problems. An app that can give me the choices I need and point me in the right direction. An app that's not pushing something to sell and an app that does not lie to me, telling me there's a circus in town only for me to find out I'm the clown.
What's In a Name?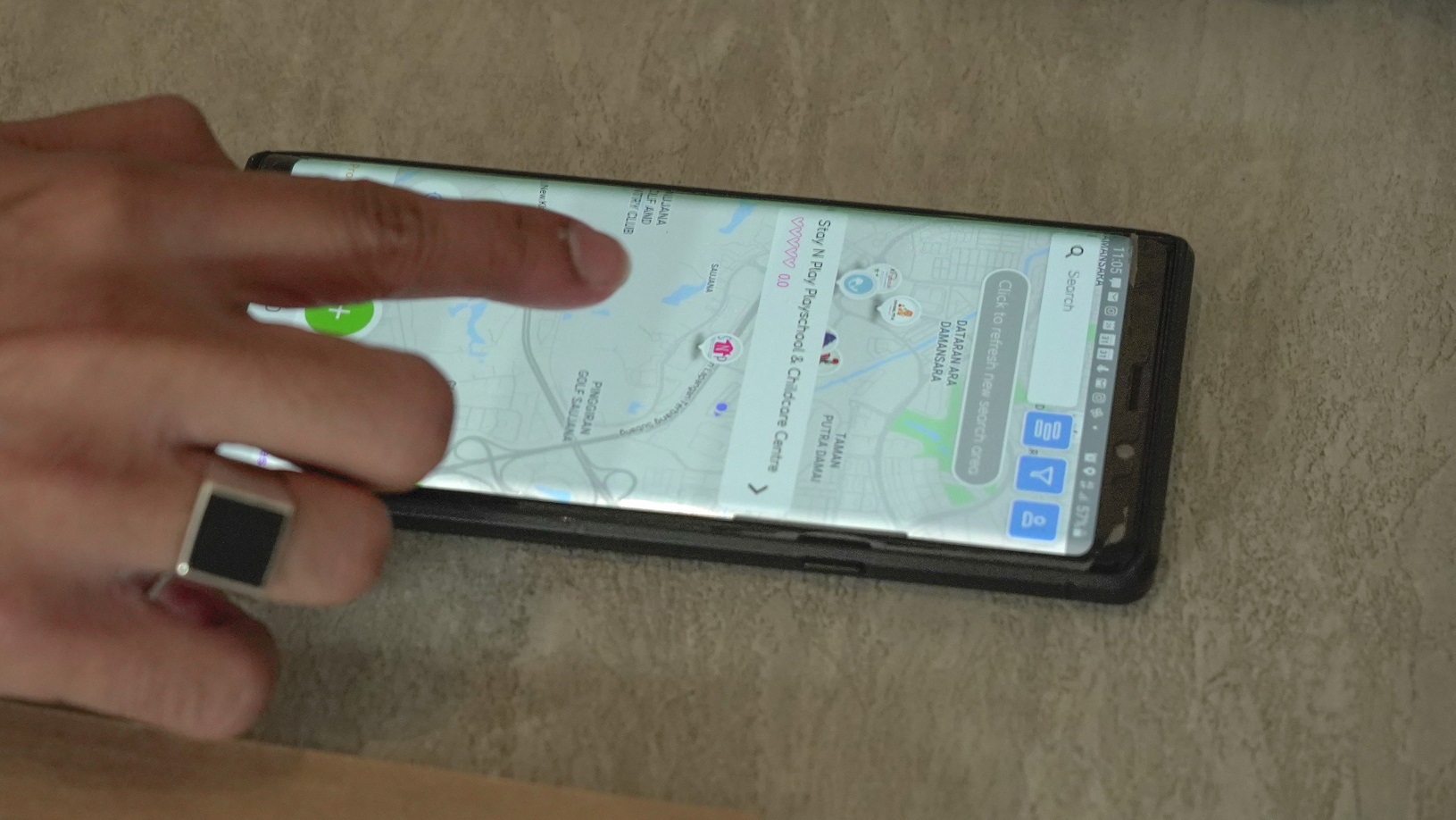 Now, what is Kidzdiretc.?
Not just an app, it's actually a free community mobile application for parents to share fun, useful and safe places to take the kids out.
Imagine a WhatsApp group of parents where the usual conversation would be:
What's the homework for this week?
or
Who took my son's ruler again?
Only this time, people share the coolest child-friendly seafood restaurant in town or the latest toddler-friendly theme park that doesn't cost a bomb.
Legit, free and trustworthy information shared by parents FOR parents is the fundamental element of Kidzdiretc. To find out more, we arranged a meeting with one of its founders, Razlan Dawood.
The Other Half of the Project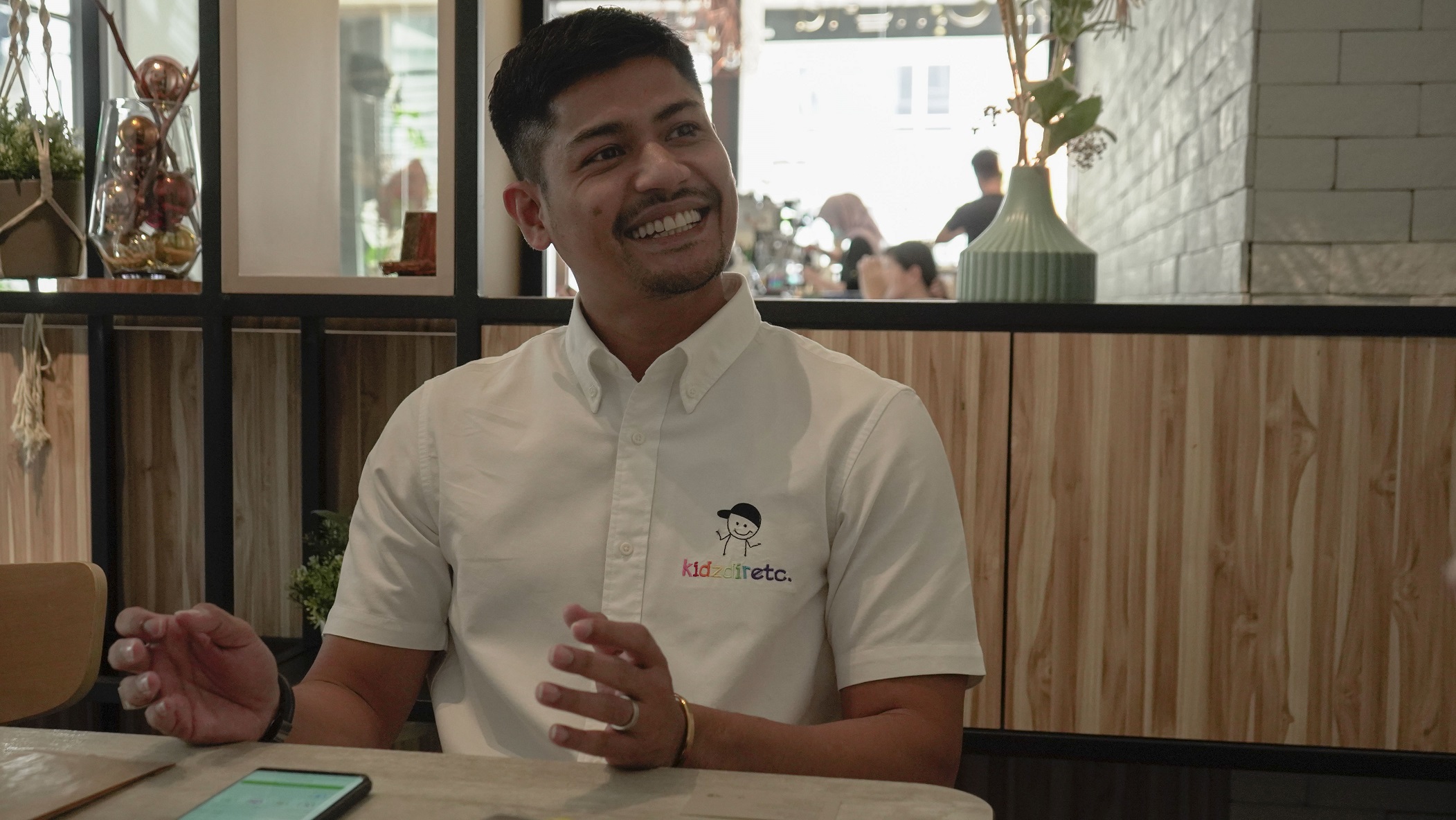 Started by Razlan and Leena Malini, the latter, however, couldn't make it to the coffee table talk, as she's currently based in the UK, managing life and the app from across the ocean.
To them, people spend more time searching and planning than actually spending time with their kids. The whole point of Kidzdiretc. is not just to build an app but to create a supportive and resourceful community, helping each other out.
"There are many fun activities and service providers everywhere but there's no easy way to find them," according to Razlan.

He continued, "We wanted to create an ecosystem of information for parents, by parents."
Picture this – you go to a birthday party for your friend's kid and you hear this:
"Hey the other day we went to this place, it's cool and good for the kids. You guys should give it a try!"
As parents, you tend to trust 9 out of 10 of such information because it relates to you and coming from a parent, there are no trust issues.
Unlike other platforms, however, a shopping website, a Facebook page for a mall, an Instagram photo by a brand – you know for a fact that these brands need to sell. They might not be honest reviews. They're not personal.
And that's why Kidzdiretc. is different.
Map-based Parent Navigation System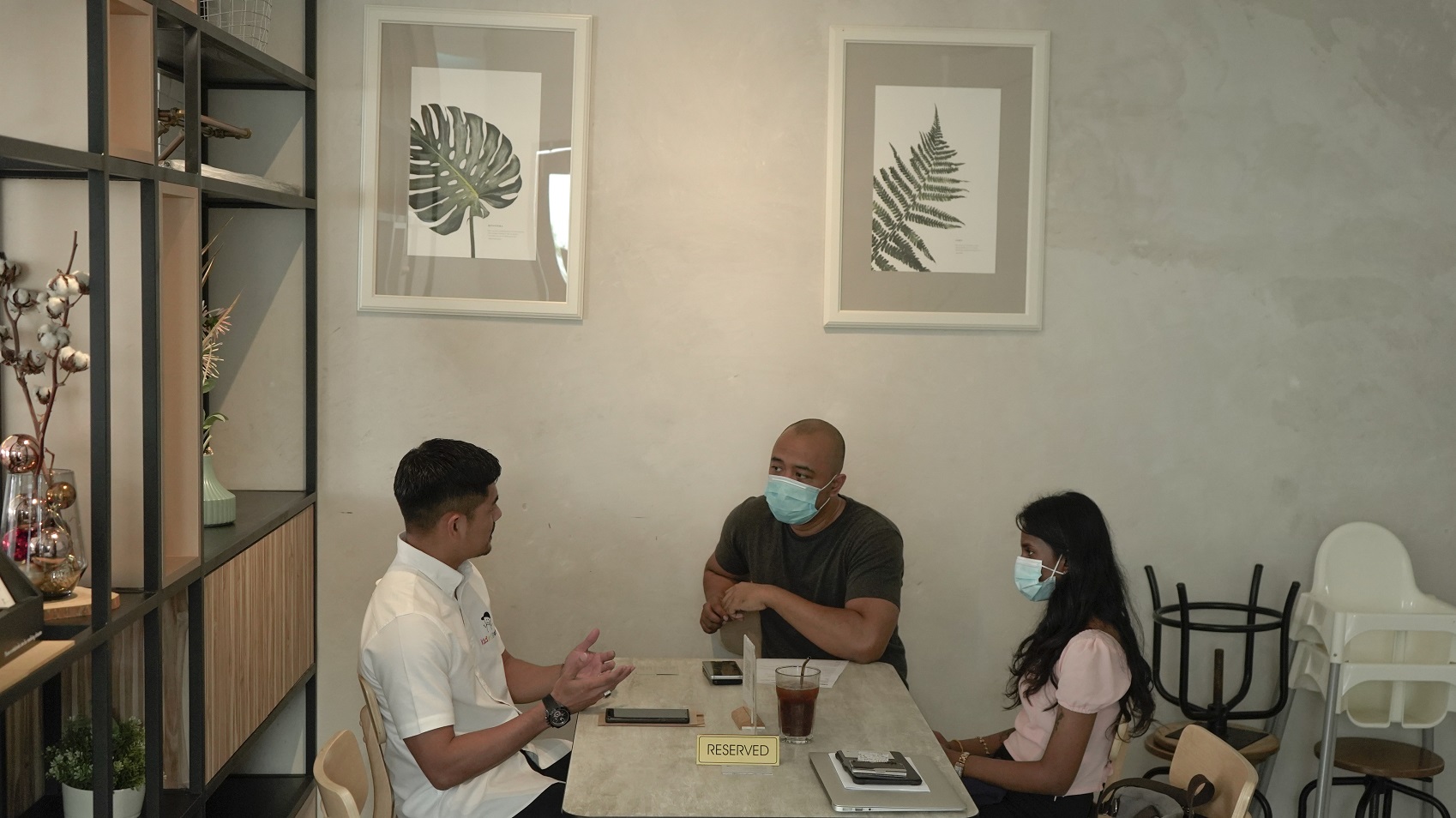 Kidzdiretc. runs on Google Maps where 80% of the display is something you're most familiar with – a map.
At the start, it will detect your location then immediately a list of recommended locations will pop up within a 5km radius of you.
By default, this is the easiest way to find the nearest places to go, ranging from education centres, food joints or even public parks.
The best part I noticed is that it recommends the best age group so that your three-year-old won't be disappointed not getting a ride at a theme park made for kids six and up.
Clicking on one will give you a closer look at the particular location, with added information like description, opening hours, contact information and the main feature of the app – the navigation.
Since it's running on Google Maps, by clicking the 'Get Directions' button will prompt an option for you to choose any available navigational app on your phone; be it Waze or Maps. Pick one and start your journey, easy peasy.
But what happens when the recommended locations are not exactly, fitting?
Razlan did tell us that Kidzdirect. features two types of recommended spots – 'Merchants Directory ' and 'Discovery'.
There's no question on 'Merchants', as highlighted spots will have their logo displayed and all the information comes directly from them.
The 'Discovery' feature, however, is the dealbreaker.
Unique to the app, this feature lets other parents submit any locations or activities they see fit to be recommended. This could mean anything from a hidden waterfall in Taman Wawasan, Puchong to a pop-up day event anywhere in town.
Places like these are not governed by a brand, thus having no specific brand logo to represent them but they are of no lesser value than the rest. 
Can I Trust It?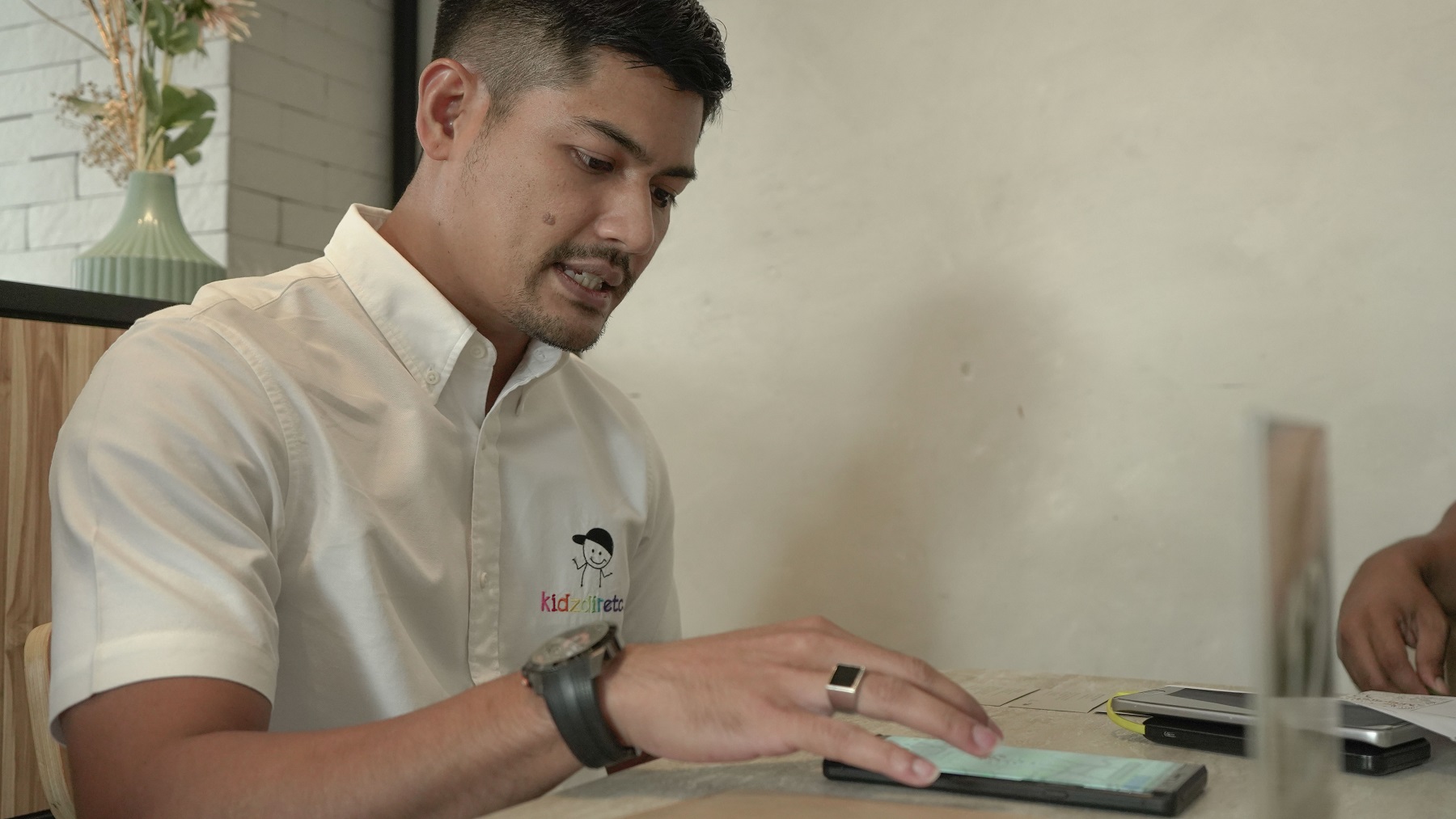 I tested the 'Discovery' feature, just to know what's up.
It led me to a supposedly secret skating spot near Taman Tugu, Kuala Lumpur. The submission said that this is where your kids can skate safely without the big Lake Garden crowd.
Upon reaching the sacred spot, I felt the need to give this app a five-star rating for its honesty. The said spot is indeed crowd-free, child-friendly and it has a smooth pavement for kids to skate and scooter away!
Except my kids changed their mood during the journey. Now they wanted Baskin-Robbins. Without going into a fit of rage, I channelled my newfound composure to the app to look for the nearest ice cream parlour.
Success!
But since it's based on user submission, what if someone tries to screw around and sets a graveyard as the latest, kid-friendly pet cafe in town?
Razlan responded, "Like any other platforms out there, we also rely on reports by users whenever discrepancies are found. As this is a community ecosystem, we'd like to believe that we are giving freedom for our users to help each other out. Misuse that and your submission will be flagged. Repeat that again and you'll be banned, simple as that."
With all the systems in place, there's only one way for the app to go – forward. And that's what Razlan and Leena's goal was when they released  Kidzdiretc. in November last year.
Things went well, leading them to start a marketing campaign for the app in February 2020. That's when former Prime Minister, Tun Mahathir Mohamad stepped down, along with the app's campaign.
The Pandemic Hits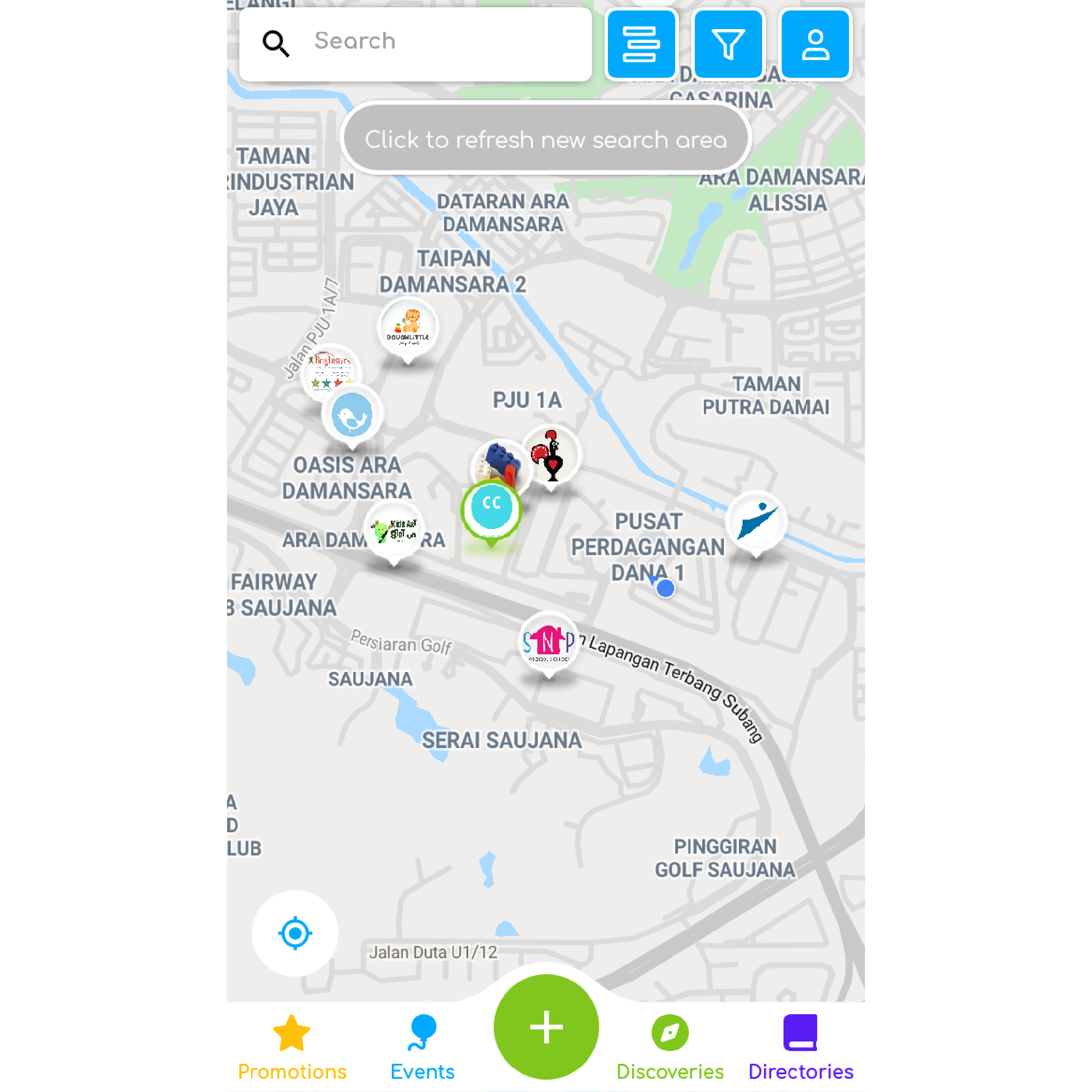 Hoping for media coverage, Razlan and Leena came out with a press release to introduce Kidzdiretc. to the public and to welcome its new features. Nothing could go wrong, except a particular political tussle with big names thrown into the mix.
The media and the internet went wild over political figures. Nobody's picking up the story about a new app being launched. Strike one.
In March, Razlan and Leena then conjured new plans only to get their hopes crushed again with news of a new government formed. Strike two.
Back to the drawing board for the two founders. This time making sure everything goes well before they start off a new campaign.
That's when the pandemic hit. And the nation went under lockdown.
Razlan recalled his third strike, "The point for the app is to get families to go out and have fun, meaningful times together. Now how would that work out if everyone's stuck at home?"
Pondering Over the Pandemic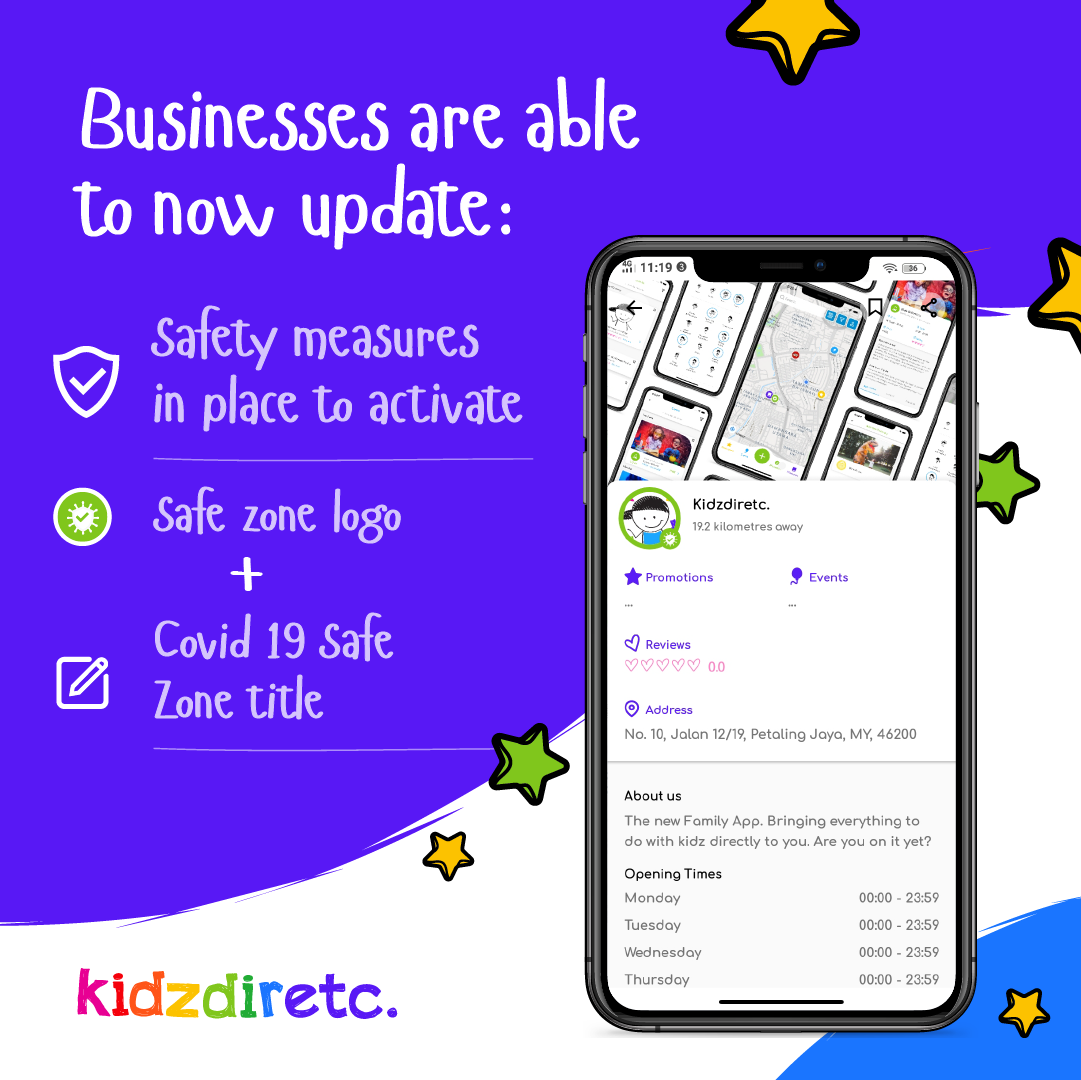 It took them awhile to figure out what to do.
Razlan, reserved to his daily duties and Leena back to her life. They thought the app was gone, done and dusted.
Then they noticed something.
Remember the crazy long queues popping up at department stores and supermarkets? The mad rush of people getting post-apocalypse necessities like there will be no tomorrow?
Why not, asked Razlan, they create a feature that lets the app's users be redirected to alternative places to shop for family essentials.
"Why go to a hypermarket and risk being in a huge crowd when you can buy the same thing in a smaller kedai runcit in your neighbourhood?" he asked.
They announced the new feature on their social media page and from 60 downloads at the start of the launch, they gained up to 140 downloads for this mere feature alone.
Adding sugary icing on top, they got in touch with the Ministry of Health (MOH) to get a list of COVID-19 test centres, private hospitals that provided tests and the drive-throughs implementing this new value-added feature to the app so its users may pick the nearest test centres at will.
This was probably the best move they made, increasing not only the figures but also brand trust from merchants. Even the ones ignoring them in the past.
He continued, "They (merchants) started to contact us, wanting us to list down their premises too."
This became more apparent at the start of the Recovery Movement Control Order (RMCO) where the economy was reopened and businesses were racing to get whatever's left of the pie.
From only 12 merchants, the RMCO left the app with over 300 sign-ups.
Not one to settle with the current contentment, both the founders then produced another new feature – the COVID-19 'Safe Zones'.
This lets users know which premises have adhered to the SOP set by the National Security Council and MOH, signifying a COVID-safe merchant with a green ring around its logo. This way, parents who want to bring their kids will be able to decide whether the location is safe, or not, even on the Discoveries. 
Safety Guaranteed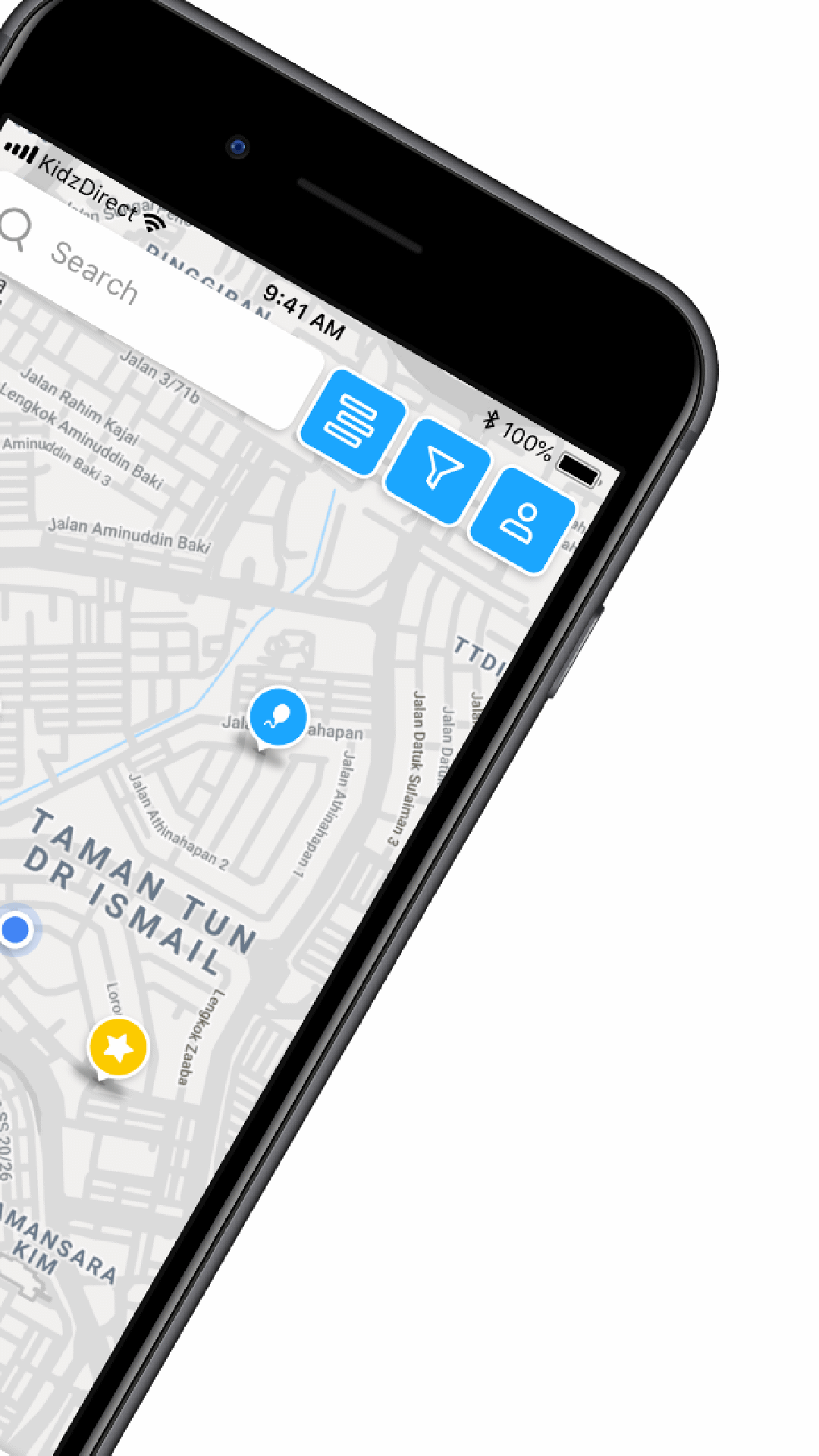 Apart from the unique pandemic feature, the app also sets another precedence to safety.
Upon signing up, you're not allowed to put any kind of photo as your profile. Setting anonymity for each user.
You may list the age group for all your children but the gender and number of children won't be displayed. Except for your gender, of course.
"We came up with all the necessary features so if anyone were to check on your profile, they won't get much information from you. This avoids unnecessary safety issues upon misuse, if there's any," said Razlan.
Levelling the Playing Field
The app is not revolutionary enough to be considered groundbreaking but it's one heck of a useful and practical solution to a lot of parents in the country. Something Malaysia could be proud of.
But will Kidzdiretc. stay within the compounds of the country?
"We believe in a world where parents are supported, children are cherished so the world becomes a happier place. For that, we hope the next move will be an effort to push this internationally," he answered.

"Running on the same Google Map-based format, there's no reason for the app to be confined to users just in Malaysia," said the Petaling Jaya-borne.
Of course, he said, it's easier said than done.
The countless phases within a span of five years that it took them to get it up and running, the number of people, brokers, investors, programmers and developers to help make it happen could never justify how hard it was from the start.
But for Razlan and Leena, it's always been the two of them, a friendship built 15 years ago with the same goal: to help parents like them find a happier place, literally, with kids screaming in the background.
If you're a parent like me and you struggle night and day to find safe and fun places to take your children out, perhaps you could give Kidzdirect. a try.
After all, they grow up fast. Cherish every moment you can. Download it on Google Play or Apple App Store . Be safe!
About Kidzdiretc.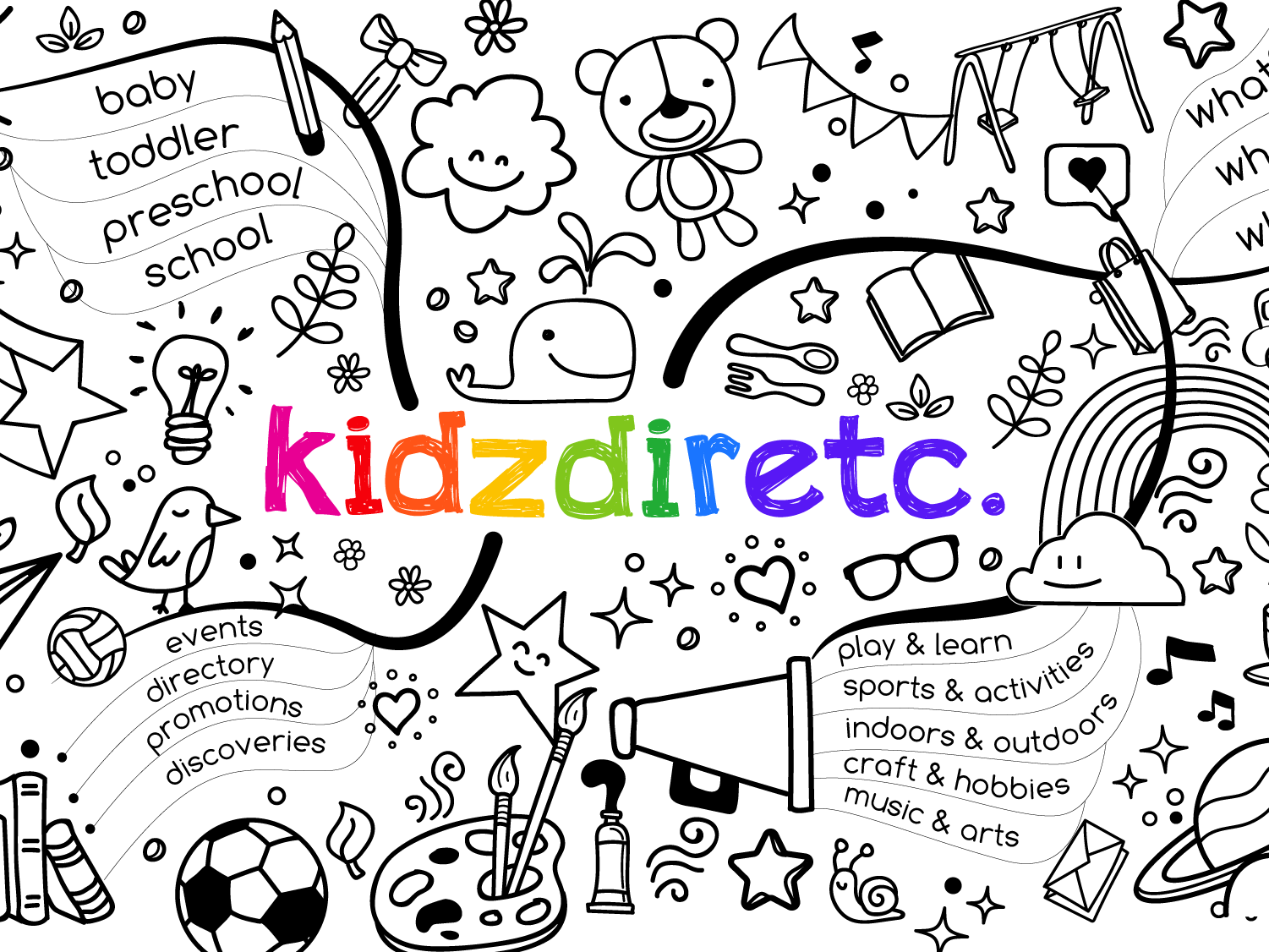 Kidzdiretc. is a free real time interactive community application allowing families to discover what's around them. Built by parents, for families, the Google Maps based app utilises geo-tagging and algorithmic functions to list local and popular family friendly sales, events, essential services and discoveries near them for families with young kids up to age twelve. 
Razlan Dawood, Co-Founder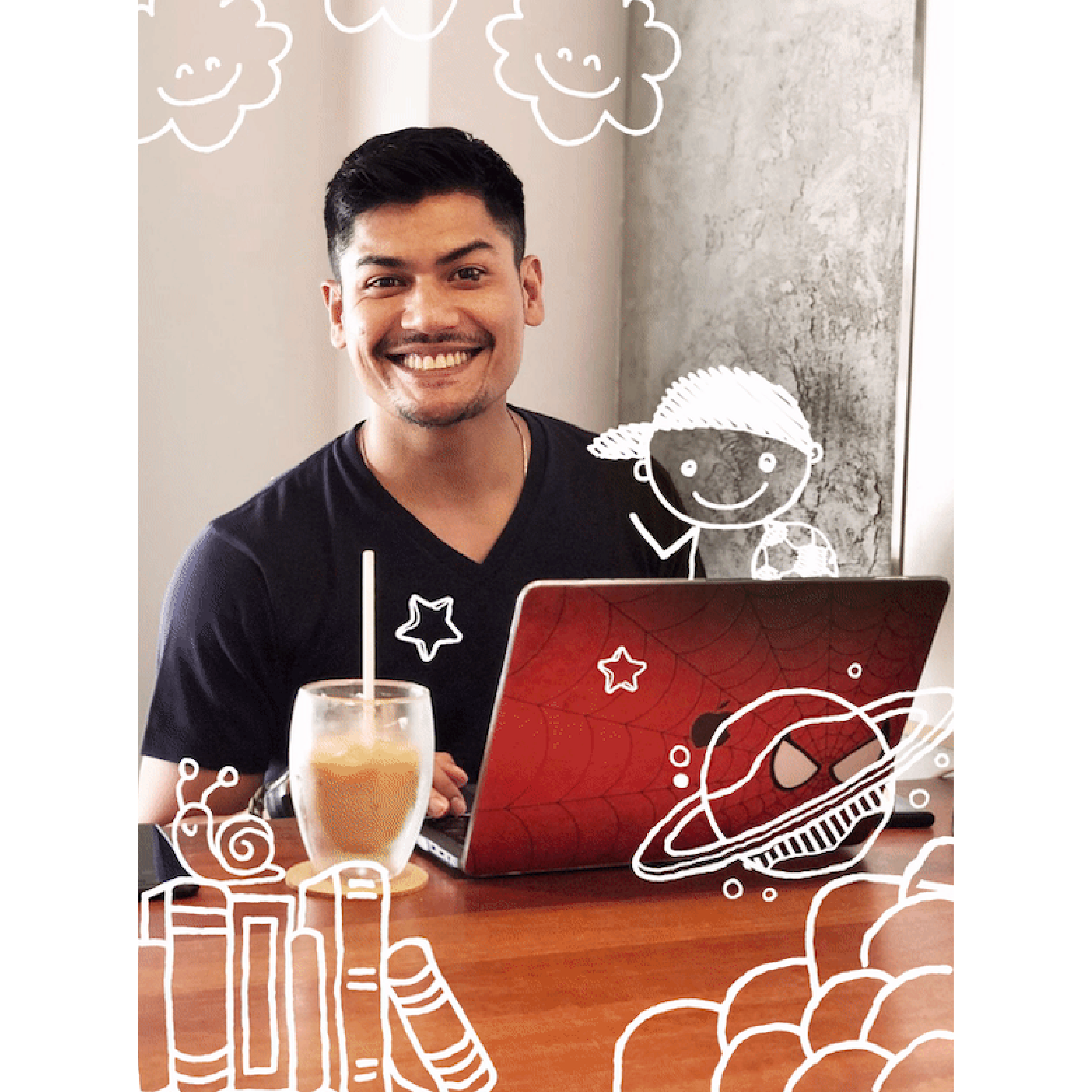 "Dreams are free and wishes come true." 
Co-founder of Kidzdiretc. Razlan Dawood graduated first from IACT with a Double Diploma in Advertising and Marketing, and then from Auckland University and Technology with a Bachelor's degree in Business in Advertising (Majoring in Marketing).
Believing that there is no such thing as fantasy, Razlan worked with Kidzdiretc. co-founder Leena Malini to transform the application from an idea into reality allowing parents to discover anything and everything around them in real time.
Razlan currently oversees conceptualisation and business development for Kidzdiretc.
Leena Malini, Co Founder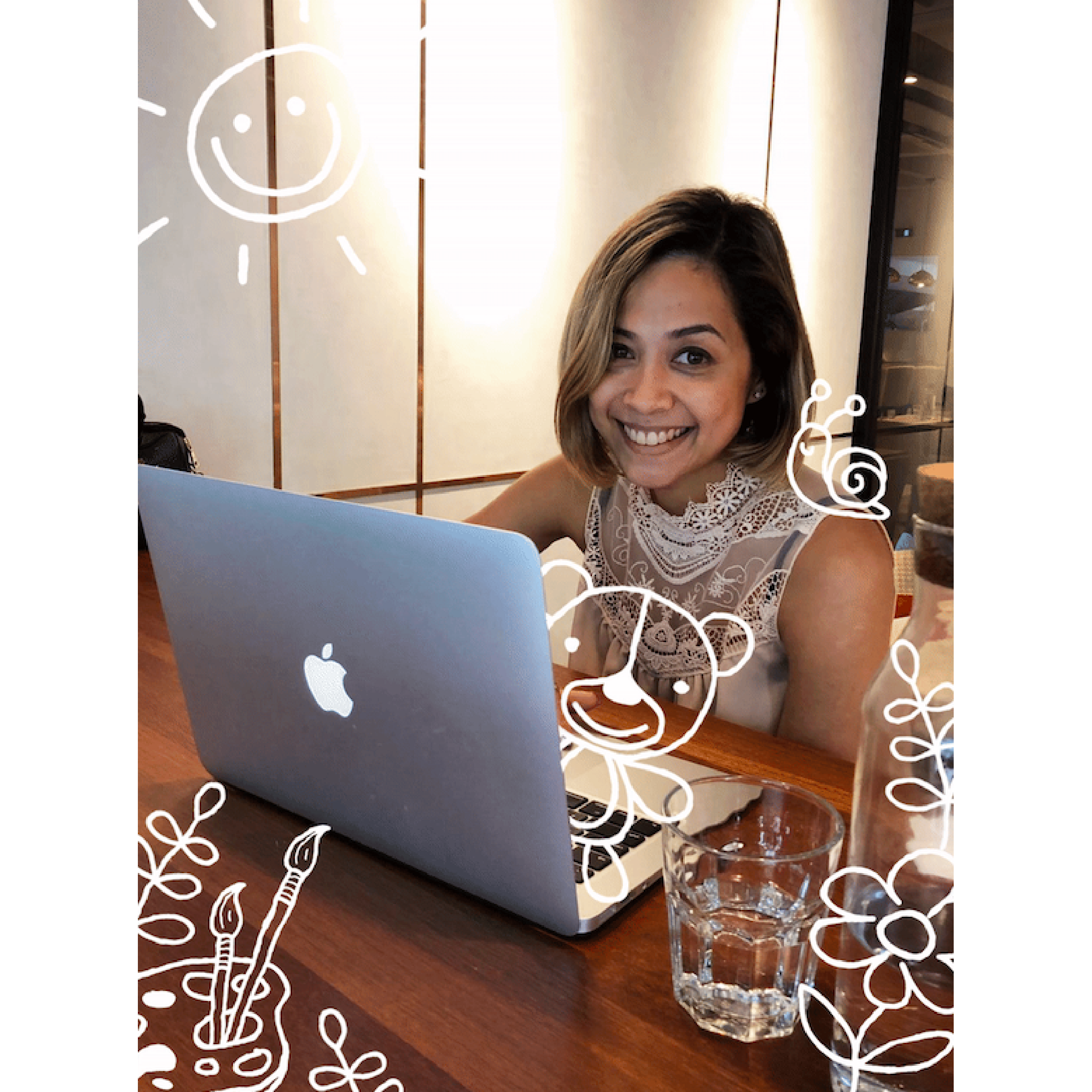 "I'm an event creator. My superpowers are bringing paper and concept to life."
Leena Malini, the co-founder of the Kidzdiretc. has had an engaging history of turning concepts and ideas into reality. 
Having graduated from Limkokwing University of Creative Technology specialising in Advertising, Leena ventured into events, working closely with renowned clients such as Perodua, Herbalife, British American Tobacco, Philip Morris, and the Association of Space Explorers.
Realising a need for a community where people could share their discoveries of fun activities for children, Leena joined forces with her business partner and co-founder of Kidzdiretc. Razlan Dawood to build Kidzdiretc. 
Leena currently oversees growth planning and operations for Kidzdiretc.