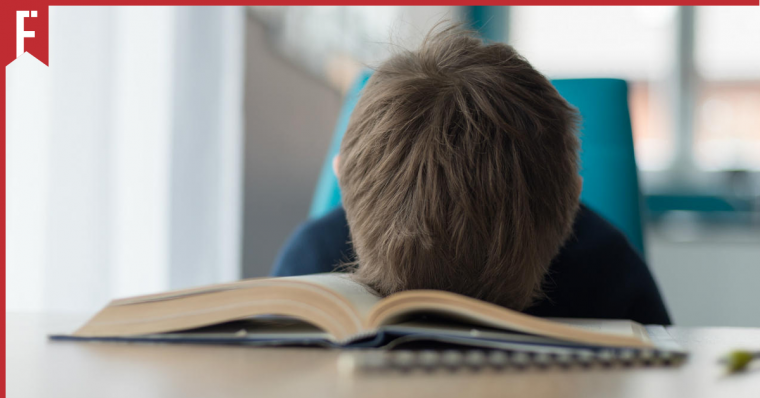 I'm going to be 100% honest here. The first time I ever heard of dyslexia was circa 2005-2006 when the Percy Jackson books came out. I was never aware that there were kids who had difficulty reading because of an impairment and not because they were "lazy" as cited by some sources. When I got to know about it, it opened up a whole new world of understanding for me.
"So what is dyslexia, actually?" you ask.
"It's like when you're slow and can't read very well, right?"
Well, to be specific, according to the NHS, dyslexia is a common learning difficulty that can cause problems with reading, writing and spelling. But unlike a learning disability, it doesn't affect a person's intelligence.
In lieu of World Dyslexia Day, let's delve into what we know about dyslexia in Malaysia and if our schools are really equipped to handle kids with this disability.
A Dyslexia Story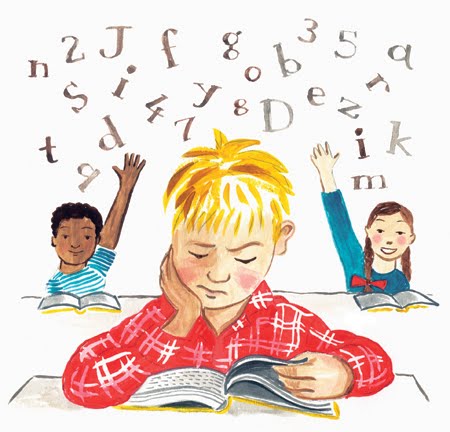 When I was in middle school, I had a friend who was dyslexic. She wasn't informed of her disability nor were any of us around her. We just thought she was a little slow in catching up to some things. She struggled with reading words sometimes and was often seen crying in frustration when she was asked to "speed things up" because she simply couldn't, no matter how hard she tried.
She confused words and mixed up letters and would stutter through the sentences she was reading or writing. When we reached high school, her parents decided to see a professional because she wasn't really improving in her studies. They made her do all sorts of tests and at first, she was misdiagnosed as being ADHD.
While they share similar symptoms and traits, dyslexia is a learning disorder and ADHD affects your impulse control and focus. After being in the know of her disability, she finally managed to get all the help she needed to catch up on her studies. She turned out to not be slow and lazy like our teachers always claimed she was. She just wasn't getting the assistance she needed until it got too much to bear with.
How Schools Deal With Dyslexic Students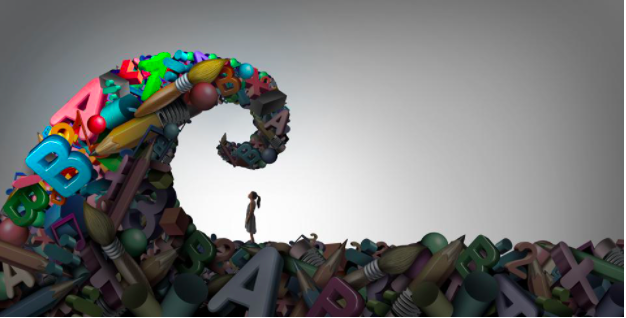 It's reported that 10% to 15% of primary school-going children in Malaysia are dyslexic. Although it's a treatable condition, when not identified earlier, it could lead to severe consequences on the child's education and adult life.
Certain public schools aren't really equipped to deal with students who have this disability, often putting them at the back of the class so as to not hinder the rest of the students. Some schools would provide special needs classes called "Pendidikan Khas" for children who are dealing with learning disabilities.
The downside to "Pendidikan Khas" classes is that they mix students with other disabilities in the same classrooms as well. The students who have different disabilities are treated and taught the same, which might not be the best way to go about it seeing as each student (with or without a disability) is different.
Another issue arises when the teachers that are supposed to be handling these particular classes in schools are sometimes ill-equipped and not properly trained to handle students with such disabilities. This could lead to other unwanted issues such as low self-esteem and poor confidence that would further harm the students in the long run.
There are however schools who are slowly and actively trying to include students with disabilities into their curriculum. You can check them out here.
How We Can Help Kids With Dyslexia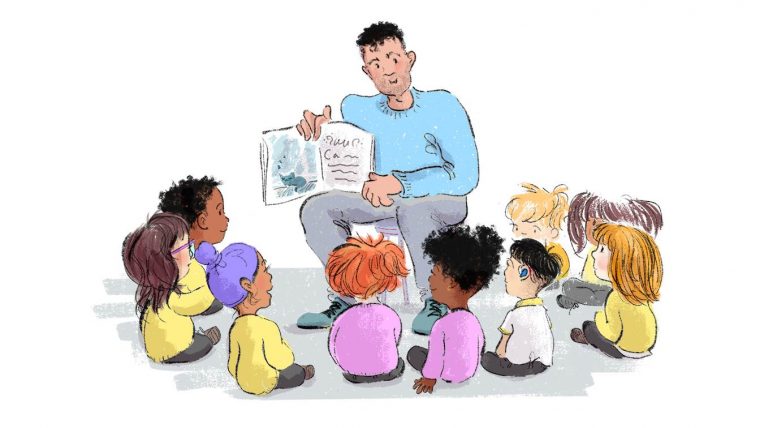 There are multiple ways to assist children who struggle with dyslexia. If schools aren't offering you choices, then the next best thing is to research about them yourselves. For that, we could help you out with some:
1. Acceptance
I understand it must be difficult finding out that your child has a disability. But as difficult as it is for you, the first thing you should do is to accept that your child needs help. Parents are often in denial when it comes to their children lacking in certain areas or when they're told their child is a "little late" in classes. By accepting that your kid has a disability, it's a lot easier for you to move forward in making plans to help them out.
2. Address the problem early.
By addressing the disability earlier on in life and recognising the symptoms before it stretches on to adulthood ensures that a child with dyslexia can be in a normal learning condition. You know what they say, early intervention is early prevention! If your child seems to struggle with mispronouncing words and has trouble spelling them an awful lot more than usual by Primary 2, maybe it's a sign for you to see a professional.
3. Be patient with them.
If you think having a child with dyslexia is hard, imagine how they actually feel. Kids with dyslexia have an extremely hard time trying to piece together information for it to make sense to them. They have trouble understanding long sentences and would find themselves in difficult situations when people ask for directions or ask them to read instructions. What we need to do is let them go at their own pace and just be with them along the way — while they're learning, you learn too! They'll get there eventually.
4. Work with them.
We can help to make sure they're on the right track and make things easier for them by frequently reading to them, encouraging them to read and to be involved in their school activities. Help them out with their homework and make sure that whatever it is they find hard to digest is just easier when it's broken down into smaller sentences and explained thoroughly.
Again, dyslexia is not an intelligence problem, your child knows what to do — they just can't articulate it well enough.
5. Dyslexic centres to the rescue
If you're struggling to raise a dyslexic kid on your own and don't really understand how you can help them, here are some centres in Malaysia that could help you out:
PDM is a place that advances the education and general welfare of the children in their care and others who are affected by dyslexia and other specific learning disabilities.
Opening Hours: Monday – Friday from 8.30am – 12.30pm & 1pm – 5pm
Located in (Main Branch): No. 349 Jalan Ampang, 50450 Ampang, Kuala Lumpur
Sri Rafelsia offers programmes that ensure the overall academic development of learners focusing on cognitive and study skills training, in addition to academic skills.
Opening hours: By appointment only
Located in: No. 65, Persiaran Zaaba, Taman Tun Dr Ismail, 60000 Kuala Lumpur.
Contact: email, +(6)012 371 0372 | +6(03)74996487
This centre aims to provide quality remedial reading services to individuals with dyslexia and specific learning disabilities, who require intervention and remediation.
Opening hours: By appointment only
Located in: Subang Jaya
Contact: 03 8011 1570
Encouragement Goes A Long Way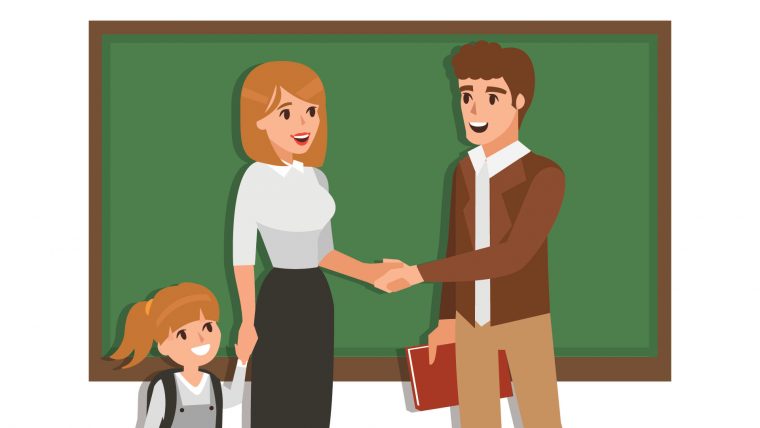 As long as you play an active role in guiding your kids to better themselves, they're going to be fine. All a child needs is a little help from both their parents and their teachers in order for them to reach their full potential.
Students with dyslexia are not "dumb" or "slow", they're just momentarily hindered by their inability to move forward when they don't understand what's being written. So, instead of yelling and reprimanding them, encourage them. You'd be surprised how fast they learn when they know you got their backs.
Another figure that plays an important role in a student's life is a teacher. To learn more about what being a teacher should be about, read up on:
Teachers: Stand-In Parents, Life Coaches and More