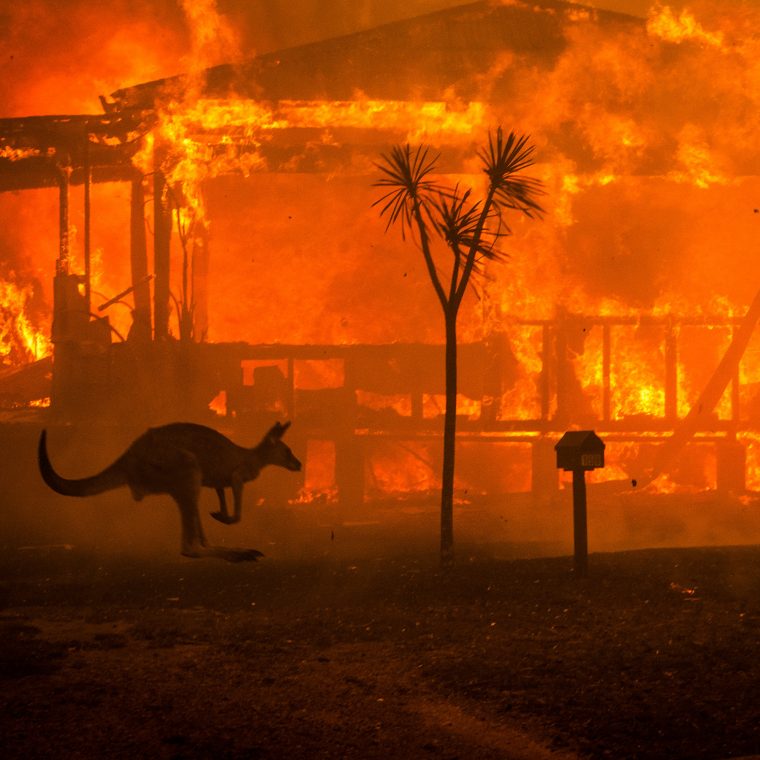 Long ago, the four nations lived together in peace. But then, everything changed when the Fire Nation attacked…
While the world of Avatar: The Last Airbender is fictional, it did make a point to show how easily an uncontrolled fire could destroy lives and plunge a world into chaos.
In the words of Master Jeong Jeong: "Fire brings only destruction and pain". While later episodes did highlight some of the more positive aspects of fire, the element's sheer potential for destructiveness should never be forgotten.
Over in Australia, Jeong Jeong's words ring truer than ever before. For the past few months, massive wildfires have engulfed much of the continent, cutting wide swaths of devastation across the land. Despite long-overdue rainfall providing some relief earlier this month, the fires continue to burn in many areas.
So How Much Damage Have the Fires Caused?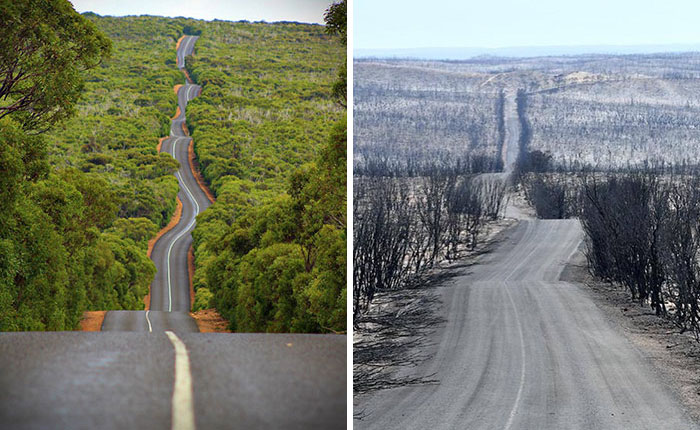 "We're experiencing an unprecedented bushfire crisis in Australia right now." said Rich Gilmore, Director of The Nature Conservancy Australia. "… The fires have so far burned as much as 10 million hectares of land – much more than the 2019 Amazon fires and 2018 California wildfires combined. In addition to the terrible human toll, the loss of native Australian plants, animals, and their habitats has been horrendous."
This has been one of the worst natural disasters in Australia's history, with an estimated $100 billion dollars worth of damage. Some of the consequences of this event include:
Over 18 million hectares of burned land. That's an area of land bigger than the country of Belgium!
Over 2,800 homes across the country have been destroyed, leaving thousands of people homeless.
At least 33 people have lost their lives so far – including several volunteer firefighters who have been doing their best to quell the flames since September.
Over a billion mammals, birds, and reptiles have been affected by the fires. Many of these animals are expected to die not only directly from the fire itself but also as a result of lost habitat and food sources.
How could this happen?
While no giant comets have been sighted lately, there are a few other factors that might have led to Australia's devastating wildfires. The biggest one being, of course:
Climate Change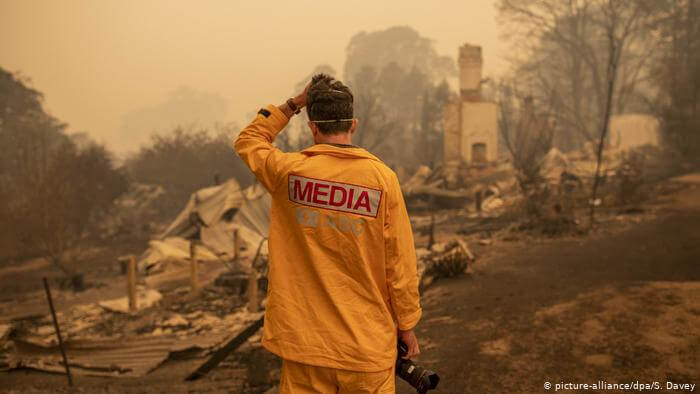 Climate change has had a significant effect on Australia's weather over the past few years. Their summers are getting hotter and drier than ever before, with average temperatures as high as 41.9 degrees Celsius being recorded across the country this year. This scorching heat combined with an unusually long drought has turned the continent into a metaphorical tinderbox, where even a single spark can turn into a terrible blaze.
Is Malaysia also at risk?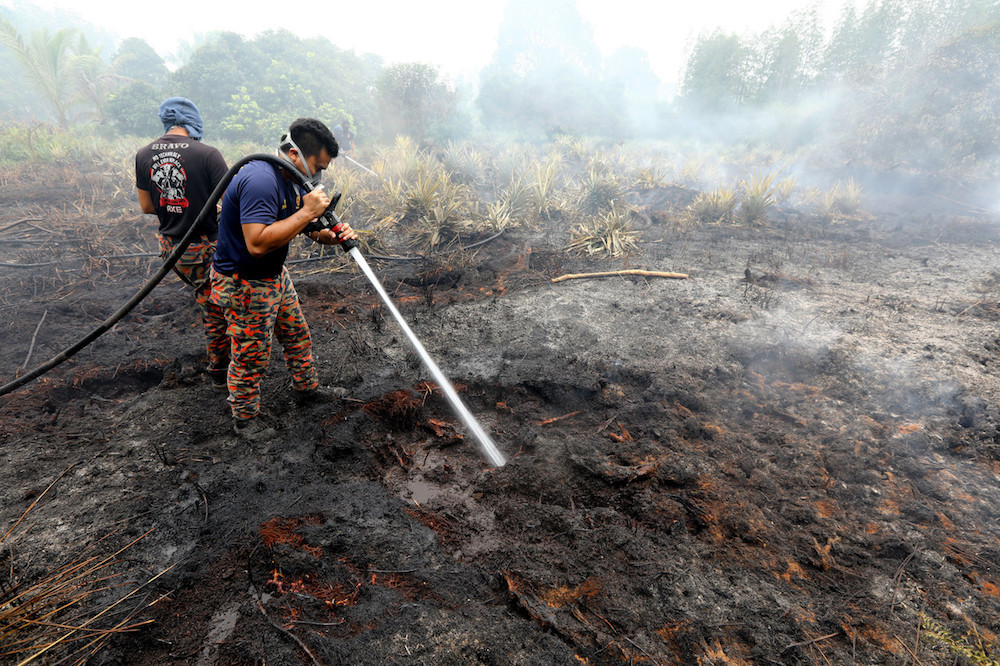 Looking a little closer to home, Malaysia is another country that has been affected by climate change. Due to dry weather conditions in the peninsula, the Water, Land and Natural Resources Ministry (KATS) have advised state governments, local authorities, and individual land owners to take appropriate measures to reduce the risks of forest fire.
"Due to the dry weather condition that is expected in the peninsula, all quarters are also advised not to carry out open burning or to allow their land or premises to be encroached upon resulting in open burning accidentally or for a certain reason," the ministry said.
Several preventative measures have already been taken, including the construction of 82 tube wells and "check dams" in high risk areas. Monitoring towers have also been set up, and the Malaysian Space Agency (MySA) and Malaysian Meteorological Department (MET Malaysia) are working together to keep up to date on any hot spots and fire risk areas.
Unfortunately, these kinds of measures are not always enough.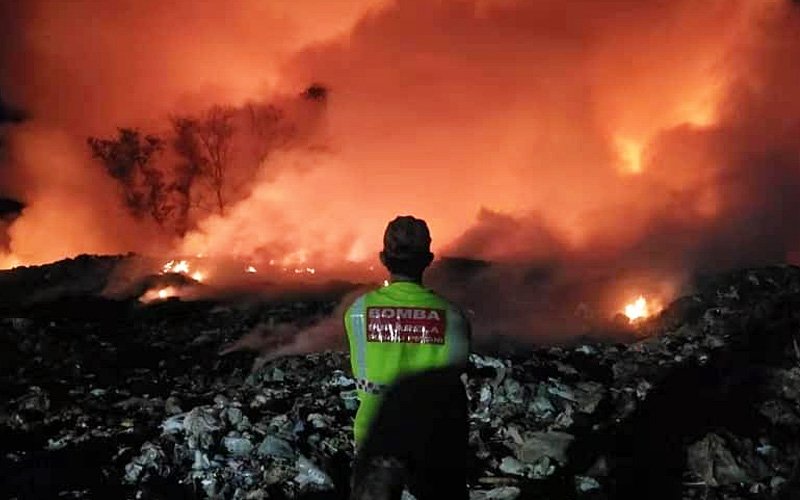 According to the Sabah Forestry Department, the worst fire disaster in Malaysia occured in 1982 and 1983, which caused the destruction of over a million hectare of forests. That's just under a million football fields – or double the size of Switzerland!
Director Datuk Sam Mannan added that "the source of forest fires is usually open burning or land clearing activities". Over the past few decades, climate change has been causing wild fires to become more common and more destructive not only in Malaysia but across the world.
In fact, it's happening right now!
On 20 January, 2020, a 35-year-old suspected drug addict made his way to a landfill near the town of Semeling, Kedah in the middle of the night. In an attempt to salvage scrap metal, he set several cables on fire.
Unfortunately, the fire he started soon blazed out of control, erupting into a massive inferno that engulfed the landfill and produced a choking smog that blanketed the land for miles around. The man himself was later arrested for criminal trespassing and drug use, but the damage had already been done.
Although the initial blaze was eventually put down, a thick cloud of smoke engulfed the nearby towns of Semeling and Bedong, where the air quality plunged to "very unhealthy" levels of up to 222 under the Air Pollutant Index (API) scale! For reference, anything over 100 is already considered to be unhealthy, so a score of 222 is pretty catastrophic for public health, especially if it remains for a long period of time.
Sungai Petani fire chief Ismail Mohd Zain said that while putting out the fire he and his men had to contend with difficult conditions such as strong winds, dry weather, and low water pressure. "At times, the winds are strong and we cannot see anything. We are wearing respirators and goggles, yet our eyes are irritated by the smoke," he said.
To make things worse, several unscrupulous local factories took advantage of the situation to carry out open burning, relying on the already burning fires to cover up their illegal activities.
"The factories appear to be going full steam ahead, even during the Chinese New Year weekend, camouflaged by the smoke," said the environmental group's health adviser, Dr Sunny Tneoh. He added that they had received reports that the smog from the landfill and the burning of waste had spread as far south as Seberang Perai.
More recently, on 5 February 2020, more than two hectares of forest between Bukit Bendera and Kek Lok Si, Air Itam, in Penang were set ablaze. Penang Welfare, Caring and Environment Committee chairperson Phee Boon Pooh said that firefighters were rushed to the scene after receiving a distress call at 7.12pm.
Unfortunately, as the fire is in a dense jungle area with no road access, the firefighters are forced to make their way over by foot, which is slowing down their work. While the Bukit Bendera fires are an order of magnitude smaller than the Australian wildfires, if they get out of control thousands of Penangites could be affected.
Initial investigations suggested that the cause of the fire was due to open burning from logging activities in the area., prompting Phee Boon Pooh to announce that "We are investigating to identify the party responsible for the open burning".
So what can we do to help?
Remember: every little effort counts.
While forest fires can be catastrophic, here are a few simple steps we can take to help reduce the risks of fire:
1) Responsible Smoking
Yes, yes, smoking is bad for your health and you should try to quit ASAP. But putting all that aside, if you are a smoker, make sure to do it responsibly. This means no throwing away lit cigarette butts or matches, especially in dry, overgrown areas with lots of things that might catch fire.
2) Comply With Local Fire Restrictions
Fire regulations are not optional! Whether it's a camping trip, family BBQ, or fireworks show, make sure to comply with any fire restrictions. If you are a farmer or business owner, refrain from open burning or slash-and-burn activities, especially during the dry season when fire could spread quickly. After all, nothing ruins an event quite like being stuck in the middle of a raging forest fire.
3) Don't Leave Fire Unsupervised
Similar to the point above, if you have set up a fire for any reason, never leave it unsupervised. Even if you think it's perfectly fine, make sure to double check that your fire has been put out completely before packing up and going home.
4) Quickly Call For Help
If you do see a forest fire, don't hesitate. Call for help immediately. After all, a few minutes can make a difference between a safely controlled fire or an out-of-control blaze.
While it's tempting to stand aside and let someone else handle it, we can't all wait for a bald kid to break out of an iceberg and solve all our problems for us. After all, even though Aang was the Avatar, he could never have completed his quest to stop the Fire Lord all by himself.
Just like Aang, if we work together, we can prevent a burning tragedy from consuming the planet. As climate change is only expected to get worse, it has become more important than ever before to help preserve our forests for generations to come.
And you know what comes after fire?
Haze. Read about it here.