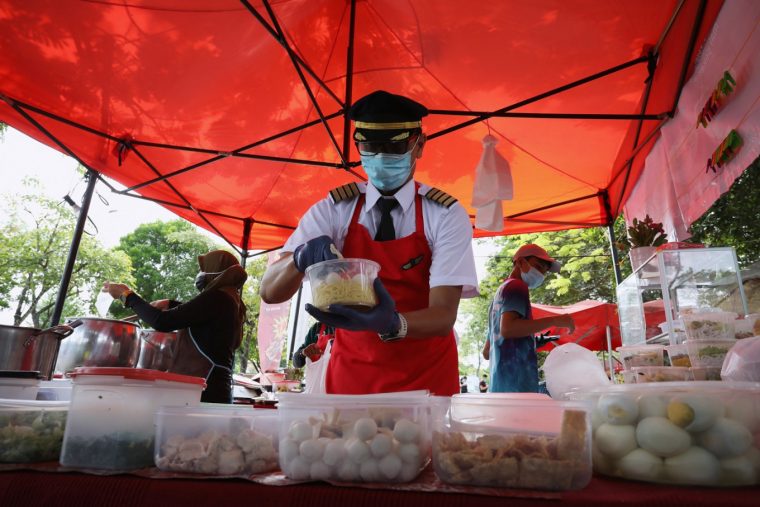 This past year has been fairly chaotic for all of us. For better or worse, people all across the world have been forced to change their lifestyles due to the pandemic. 
However, while some industries have been able to scrape by easily enough through working from home, others have had some problems adjusting. With the drastic slowdown of international travel, airlines in particular have been struggling to survive. 
In Malaysia alone, hundreds of pilots, stewardesses and cabin crew have lost their jobs or been forced to accept drastic pay cuts. To survive, many of these former high-fliers have used their creativity and business skills to open up new F&B businesses. 
This raya season, let's practice #KitaJagaKita by supporting these local businesses in their time of need. Below are just a few of the F&B businesses run by local ex-airline crews: 
1) Kapten Corner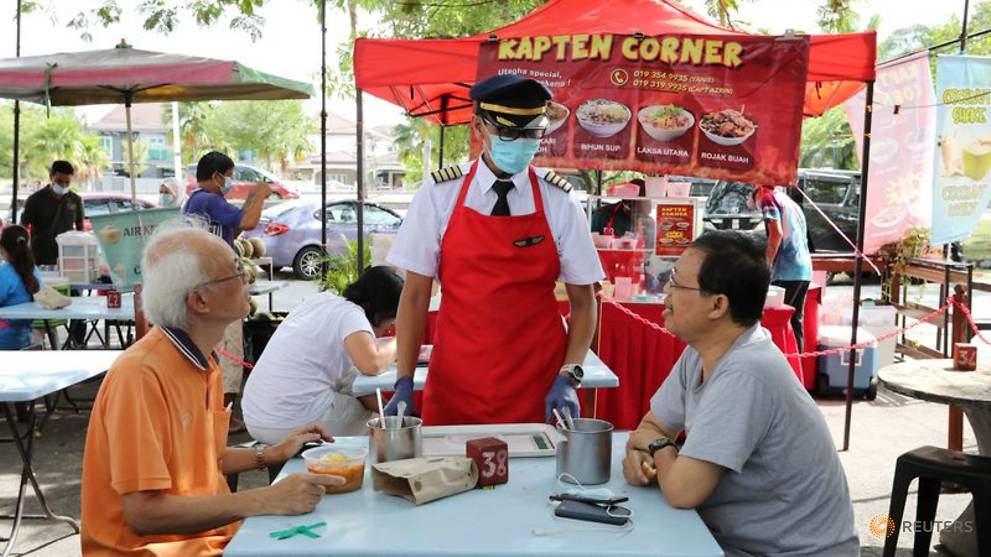 Based in Subang Jaya, the popular Kapten Corner is run by Captain Azrin Mohamad Zawawi, a veteran flier with more than 13,000 flight hours under his belt. After being retrenched, the captain switched his command from a flight deck to a kitchen. 
Today, he runs Kapten Corner, serving up delicious local meals such as Mee Kari, Bihun Sup and Laksa Utara. Captain Azrin's major draw is his gimmick of serving customers while dressing up in his full pilot's uniform, transforming a normal meal into a unique "in-flight" experience!
2) TakeOff Coffee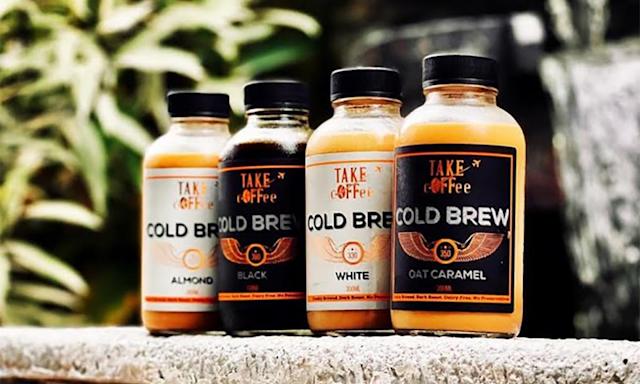 When pilots Dinesh Nadarajah and Surren Kanna suspected that they were about to be laid off, they decided to seek out a new source of income based on their love of good coffee. 
Through four months of trial and error, they tested out the perfect mix of beans, milk and brewing methods to create the ultimate caffeine fix. Today, TakeOff Coffee provides Malaysia's finest cold brew coffee straight to your doorstep. 
Each bottle is freshly brewed, with plenty of customisable options to create your perfect drink. Besides choosing your base, TakeOff Coffee also lets you select different types of milk and sweetness level.
3) Captainade.my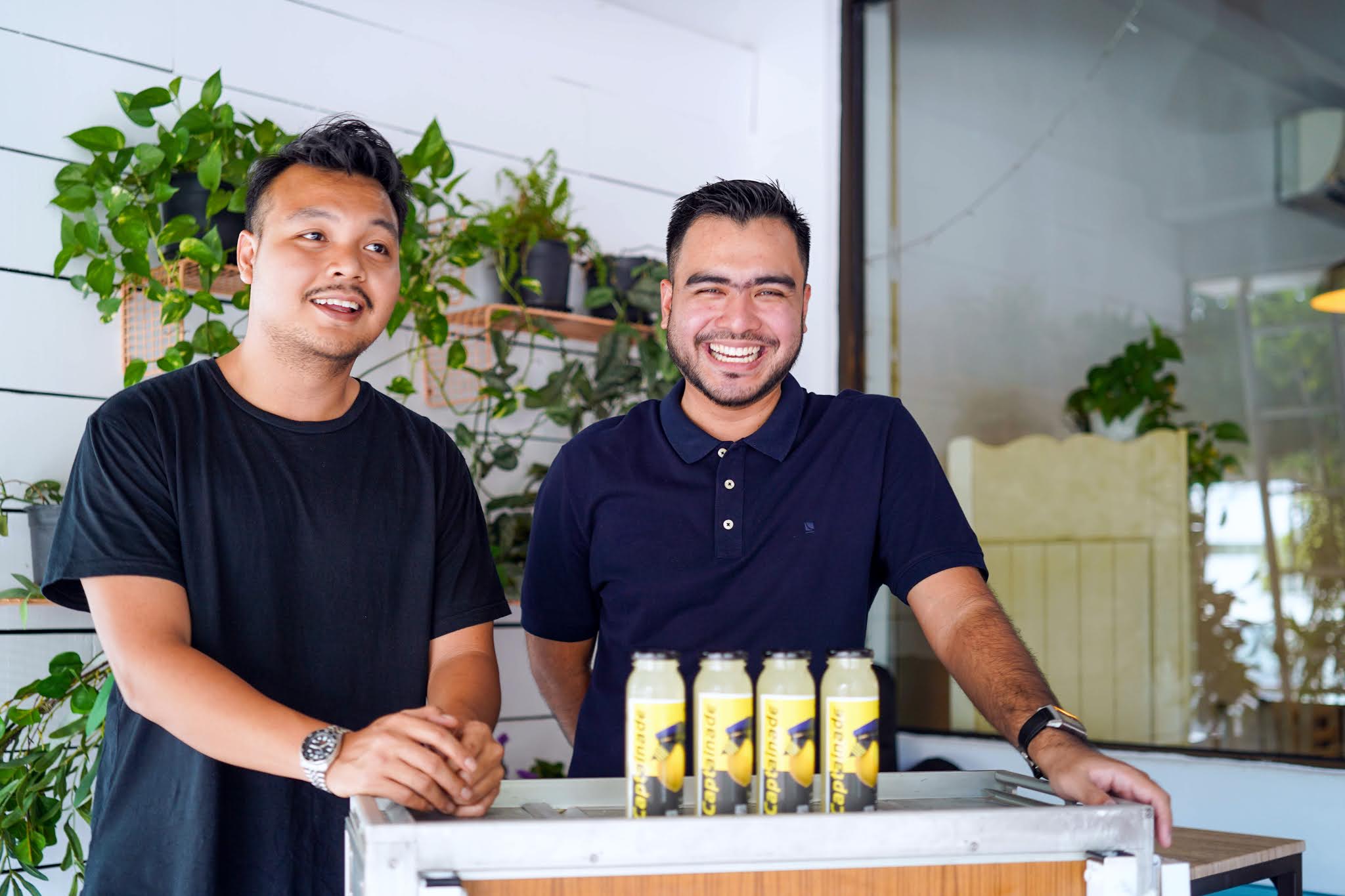 When life gave Muhammad Afiq Nazar lemons, he made lemonade — literally! 
After his aviation career was put on hold, this young pilot teamed up with his friend Faiz Hilmi Arshad to sell homemade, freshly squeezed lemonade. Though they started as just a simple stall at a neighbourhood sports field, Captainade was always meant for higher altitudes. 
Today, they deliver their artisanal lemonades to homes and cafes all across the Klang Valley. Every bottle is squeezed on the same day as delivery, ensuring a tangy, refreshing taste, without any use of preservatives or artificial flavouring. 
4) Sukee's Kitchen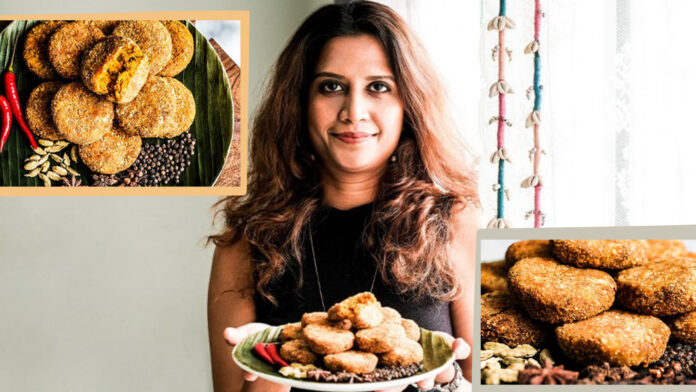 Craving something delicious, yet healthy? Former flight attendant Vasukee Rajalingam serves up extraordinary homemade cutlets that are suitable for breakfast, lunch, dinner or even as a quick snack on the go. 
Each of her South-Indian inspired cutlets are bursting with flavour and made from scratch using only the freshest ingredients. Sold in boxes of 12 cutlets each, Sukee's Kitchen offers plenty of both spicy and non-spicy options such as tuna, chicken, mutton and vegetarian. The cutlets can either be cooked right away or kept up to a month in the freezer. 
5) Smashed Burger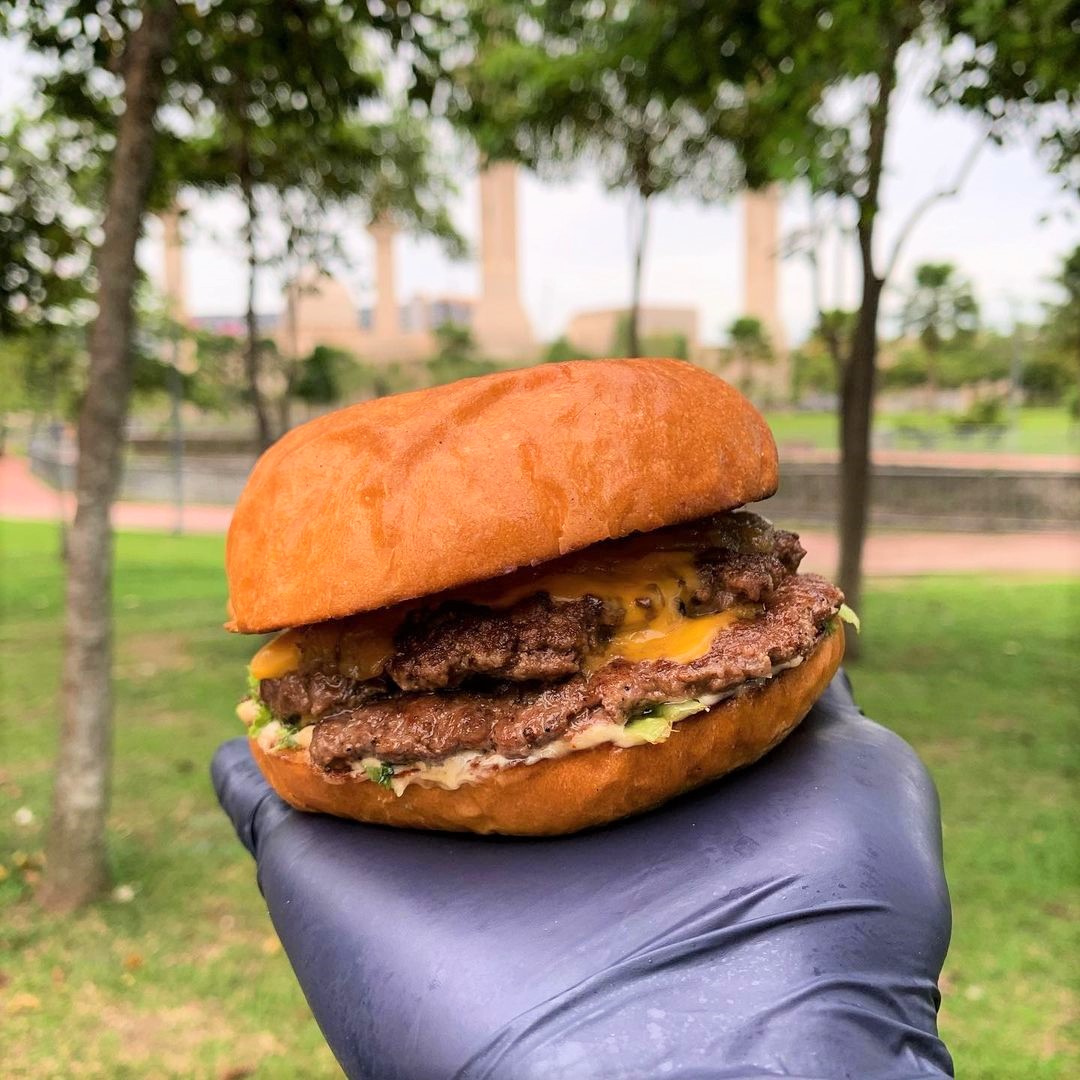 Have you ever eaten a burger so good that you can't stop thinking about it for months? So you decided to just make your own. So did former pilot Naeem Nassir. 
He turned his burger cravings into a successful business. Inspired by the Oman smashed-patty burgers that he'd eaten overseas, he and his wife came up with an idea to create an affordable yet high-quality burger that everyone could enjoy. 
His RM10 Smashed Burger uses 100% Australian beef patties and comes with toppings such as caramelised onions, melted cheese and his own signature sauce to create a deliciously messy meal that any burger lover is sure to love. Today, they offer free deliveries to Bukit Jelutong, Shah Alam with a minimum purchase of RM20. 
6) Grounded Chef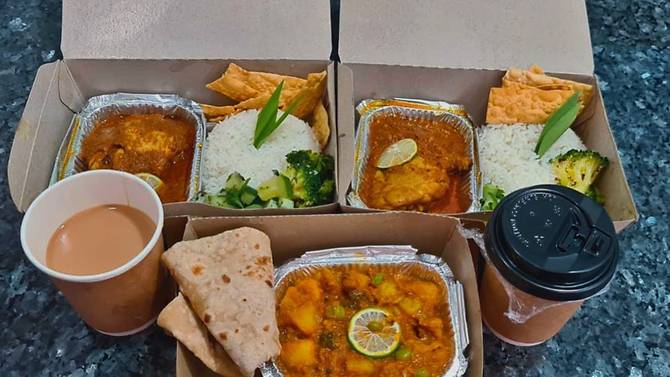 After getting retrenched in October 2020, pilot Syed Meerah turned his passion for cooking into good use by starting his own food business. 
Grounded Chef is a food delivery service that serves up mouth-watering Peranakan-inspired dishes such as Devil Curry Chicken and Butter Chicken. To keep their customers hungry for more, they switch up the menu every week, offering up new specials and promotions for everyone to enjoy. 
SPECIAL: Malaysia Airlines Temptations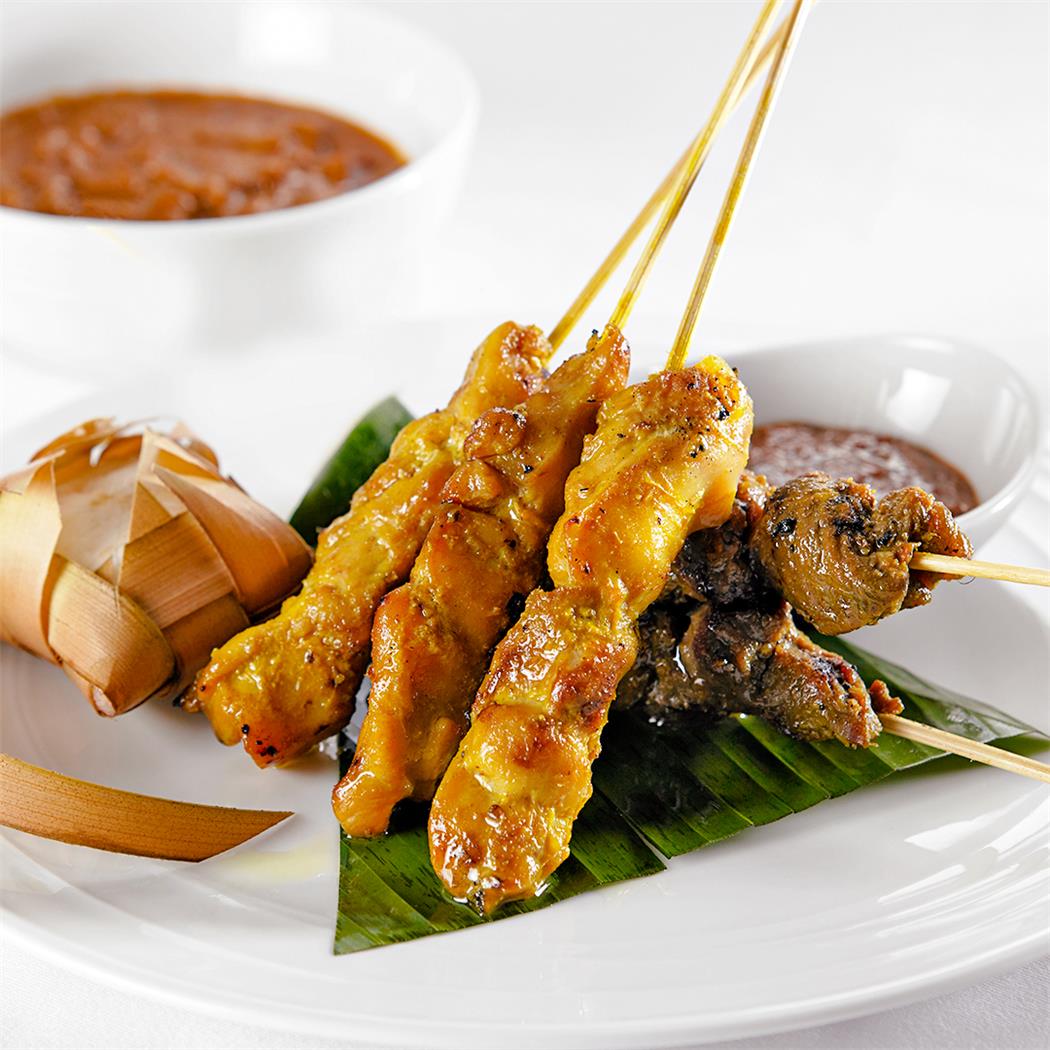 Missing your in-flight meals? 
Malaysia Airlines' Temptations is now offering online delivery of their signature satay (both beef and chicken) to homes all across the Klang Valley. Formerly available only to First and Business Class passengers, this dish is prepared using marinated beef and chicken cuts that are cooked over an open charcoal grill. 
Each set of six pre-cooked and ready to eat satay will cost RM26 for chicken and RM36 for beef. However, frequent fliers can choose to redeem them using MH Enrich Miles Points instead. Get it while you can — this satay will only be available until 22 June 2021!
Contact: Temptations Website 
Let's Show Our Support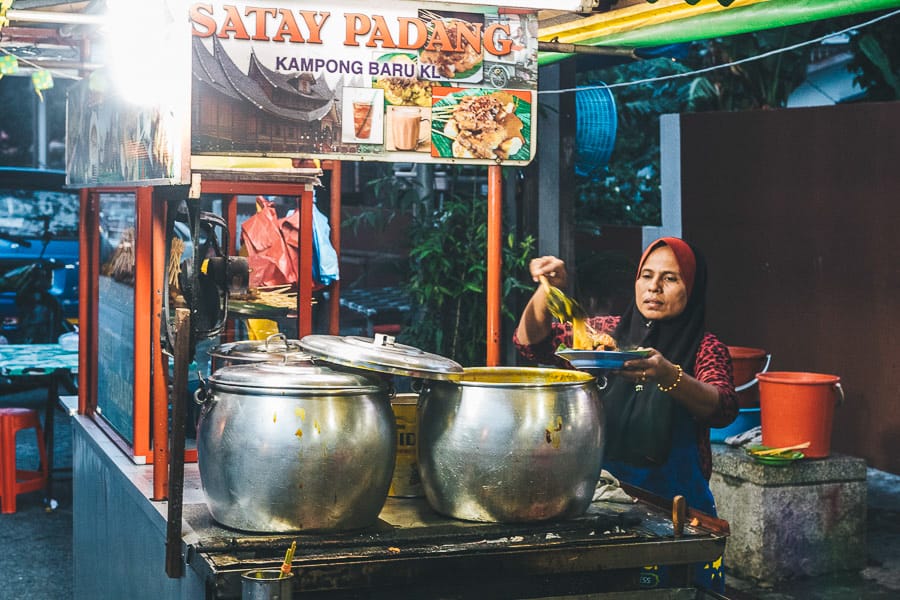 Despite all of their struggles and setbacks, these brave Malaysians have taken their challenges in stride. Though it may be a long time before they can fly again, their hard work and passion for cooking can be seen in every single dish they serve. 
All across the world, ordinary Malaysian citizens are doing our country proud and wowing foodies with their love for Malaysian cooking. Let us take the chance to show our #KitaJagaKita spirit by giving them some love today!