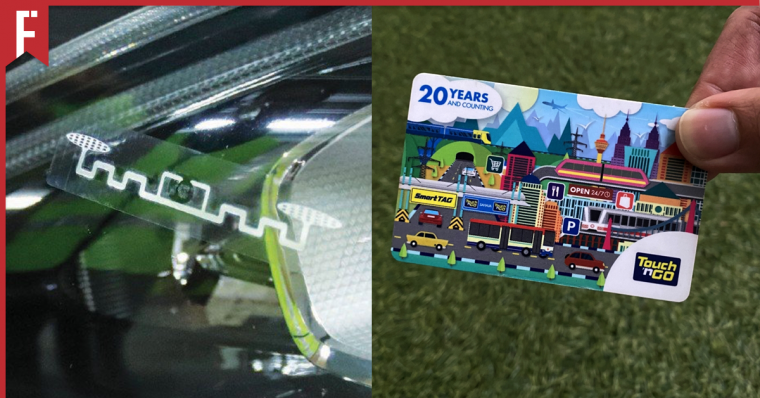 Sometimes it feels like technology is advancing faster than anyone can keep up with.
When I first started driving, I had to always keep some spare change in my car so that I could pay the highway toll. Then I got my first Touch 'n Go card and suddenly driving around became so much more convenient.
No more fumbling about with loose coins while the cars behind me honked impatiently! Just drive up, swipe the card and keep going.
A few years later, I got a Smart Tag, which made my driving experience even easier. Now I didn't even have to stop and roll down the windows; all I had to do was stick the Smart Tag on my dashboard and the tollgate would magically lift up when I got close.
So when I first heard about Touch 'n Go's new RFID system, I have to admit that I was pretty excited to see just what it could do. Sadly, while the technology seems pretty impressive at first glance, there are still several issues that needs to be settled before I'd recommend using it.
So What Is RFID, Anyway?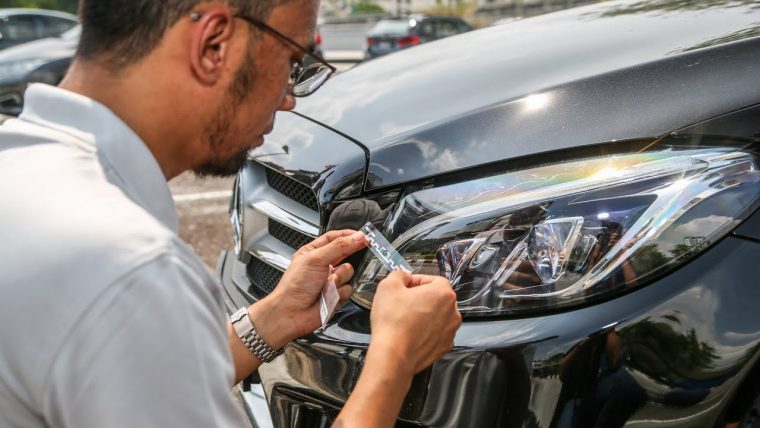 The term RFID stands for "radio frequency identification".
Originally invented in World War II to identify friendly and enemy planes, RFID is a wireless, non-contact way of using radio frequency waves to transfer data. Today, most of us actually use RFID every day in products such as credit cards, passports and even season parking cards.
There's a lot of complicated technology stuff involved, so I'm just going to sum up the main points.
Each Touch 'n Go RFID is a sticker that contains a unique radiofrequency chip. You're supposed to stick it onto your car, then link it to your Touch 'n Go eWallet. When you drive into the RFID toll, the system will scan your tag and automatically deduct the money from your eWallet.
The Start of RFID in Malaysia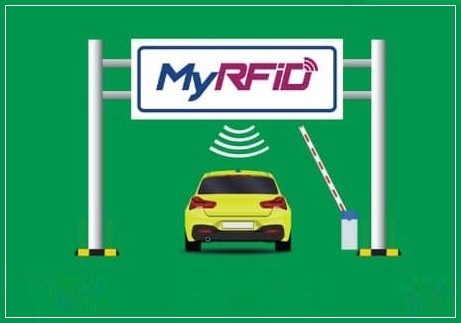 The first Malaysian RFID tolls were actually set up back in September 2018 as a public pilot programme involving over 200,000 testers across the Klang Valley, Johor and Penang.
Over time, the number of tags would grow rapidly. By February 2020, CEO of Touch 'n Go Syahrunizam Samsudin revealed that around one million Touch 'n Go RFID tags had been installed for free.
During the official launch of the Touch 'n Go RFID tag, Samsudin explained that this new tag was an important component of the Malaysia's Intelligent Transport Systems (ITS), which would raise our country's development to the level of nations such as Singapore and Taiwan.
"We want Malaysians to be part of a global RFID community," he said. "RFID tech will be a key enabler to access daily use cases more conveniently, improve traffic enforcement and management capabilities, and support the government in providing better mobility services to Malaysians."
According to Touch 'n Go, the benefits of this new RFID tag system include:
A smoother driving experience – no need to change batteries or wind down windows at tolls
Online reloads anywhere and anytime with Touch 'n Go eWallet
Automated payment at selected Shell petrol stations using the Touch 'n Go eWallet
Simpler and more convenient to install compared to Smart Tag
Well, in theory, anyway. As always, reality tends to be a little more complicated.
Fast Forward a Few Years Later…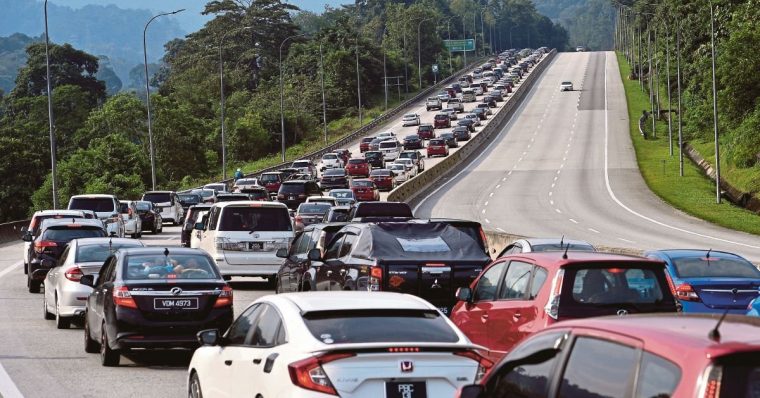 After years of testing and tweaking, in December 2021 the Ministry of Works officially announced that they planned to have 60% usage of RFID technology for all toll payments by the end of 2022.
Furthermore, the Touch 'n Go and Smart Tag cards would be slowly phased out by the end of 2023 — a fact which worried more than a few people.
"We understand the concerns voiced by highway users," said Deputy Works Minister Datuk Arthur Joseph Kurup. "We would like to clarify that for now, Touch 'n Go and SmartTAG card lanes remain operational on all highways and they will only be phased out, taking into account RFID usage rates and RFID lane availability."
On 15 January 2022, new RFID tollbooths were implemented along the North-South Expressway (PLUS) route from Juru toll plaza in Penang to the Skudai toll plaza in Johor.
Unfortunately, things didn't go according to plan.
Buckling under the weight of all these new motorists, the RFID system malfunctioned. Instead of creating a smoother traffic flow, thousands of motorists across the Klang Valley ended up getting stuck in a massive traffic jam.
Needless to Say, People Were VERY Upset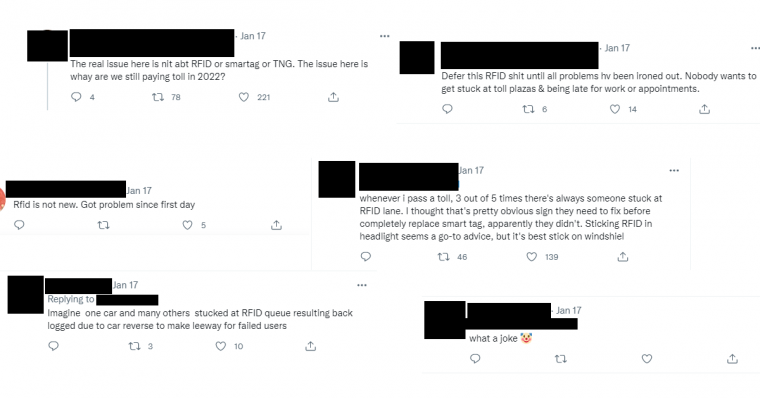 Local netizens immediately began lambasting highway operator PLUS Malaysia Berhad for what they saw as a broken and buggy system. Some of the more memorable comments included lines such as:
"Whenever I pass a toll, 3 out of 5 times there's always someone stuck at RFID lane. I thought that's pretty obvious sign they need to fix before completely replace smart tag, apparently they didn't."

"Defer this RFID sh*t until all problems hv been ironed out. Nobody wants to get stuck at toll plazas & being late for work or appointments."

"Terus close down all Smartag and expect it will be smooth like normal, some more the flip flop announcement for the past 1 month about the implementation, good job PLUS management for making the highway jam. LOL"
It was such a disaster that PLUS even had to give a formal apology for the problems caused by the RFID system.
"First and foremost, PLUS wishes to apologise to all its highway customers for the inconvenience caused as a result of the congestion during the initial implementation of the Second Public Pilot RFID along the North-South Expressway from Juru to Skudai on January 15," they said in a formal statement.
The Aftermath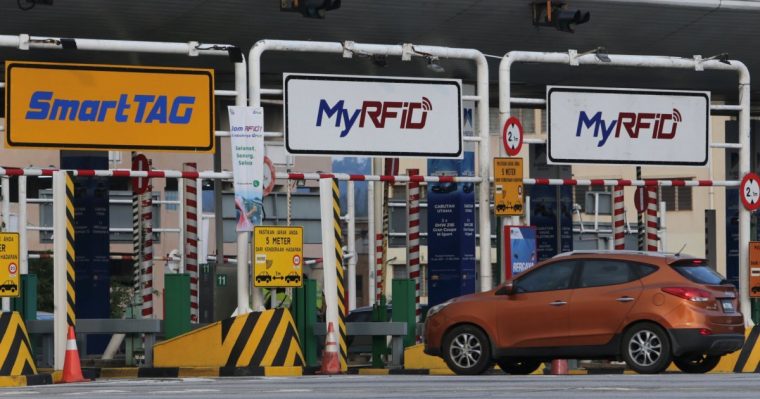 In the aftermath of the 15 January jams, PLUS seems to have quietly put aside their plans to fully replace everything with RFID.
Aside from their apology, PLUS reported that they would reinstate 16 toll booth plazas with 19 Touch 'n Go and Smart Tag lanes by 25 January in anticipation of Chinese New Year travellers. Once Chinese New Year was over, an additional 18 toll plazas would convert 24 lanes to Smart Tag lanes.
On 19 January 2022, Prime Minister Datuk Seri Ismail Sabri Yaakob announced that road users should be allowed to choose between the RFID system, Touch 'n Go or Smart Tag. Although he agreed that the RFID system was a good idea, he pointed out that it was still a new system and would need more time to be fine-tuned.
"If it is a pilot project, it will take time after several months then we will leave it to the motorists to decide. Eventually, if the RFID facilitates their journey, they will migrate to the RFID," he said. "Don't make it all RFID. If there are 10 lanes, maybe several lanes for RFID and the rest should be for TnG and SmartTAG. We don't want to pressure motorists."
On A More Positive Note…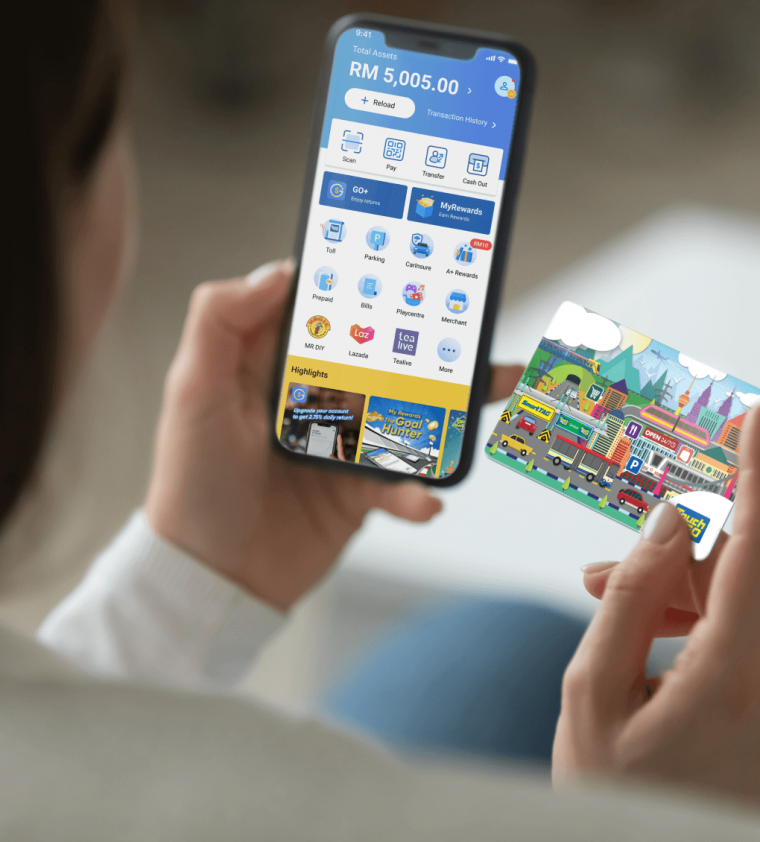 Although the RFID system is currently struggling to live up to its hype, Touch 'n Go users will be pleased to know that they may soon be able to top up their cards straight from their phones.
On 25 January 2022, TNG Digital Sdn Bhd Chief Executive Officer Ignatius Ong announced that they would be launching a new version of the Touch 'n Go card that was capable of using Near Field Communication (NFC) technology. With this technology, users will be able to top up via the TnG eWallet rather than having to physically visit a 7-Eleven or petrol station every time their card starts to run low.
Unfortunately, this technology is only available to new Touch 'n Go cards. If you're using an old card, things will remain the same as usual.
"The Touch 'n Go card that we have in circulation for the last 20 years does not have the capability to directly top up your cards from the eWallet because you need a specific card reader to actually do the transactions for security reasons," said Ong.
The Future of Driving in Malaysia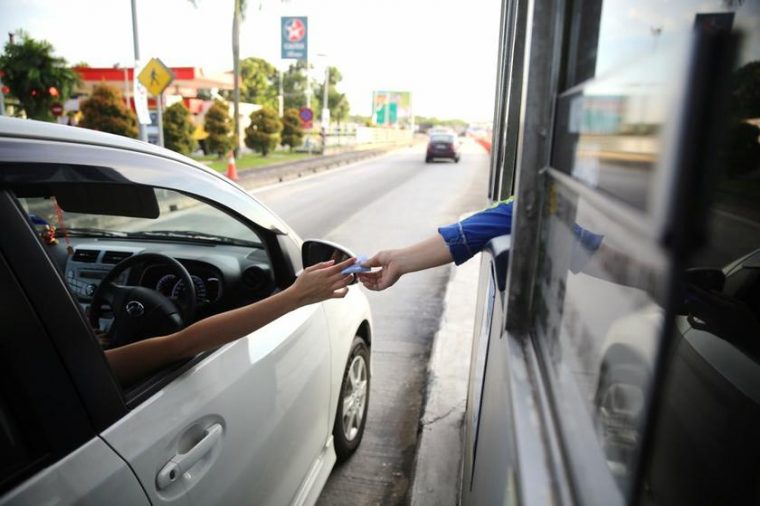 As technology has advanced, the Malaysian driving experience has changed so much over the past few years. Just 20 years ago, things such as RFID tags would have come straight out of a sci-fi story. Yet today, it's become all too real.
Every year, it feels like more and more things are changing. In 20 years time, our driving experiences may become completely different. I suppose we should look on the positive side: no matter how much technology changes, we'll always have our traffic jams.
If you're interested in learning more about alternate ways of getting around, be sure to check out:
Stuck in a Jam: Do You Really Need a Car in KL?