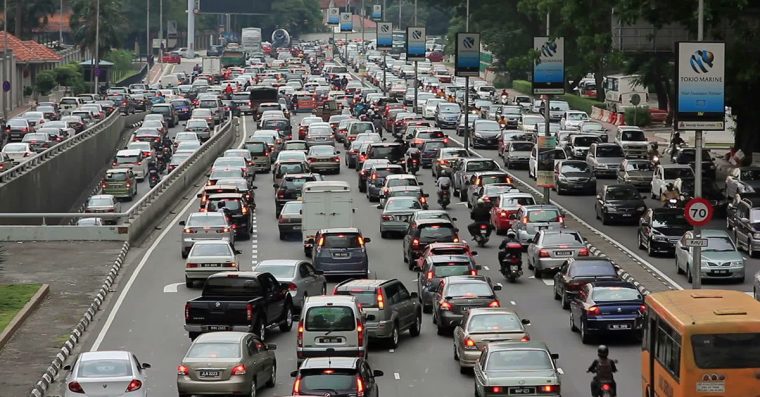 There is one thing that unites all Malaysians. No matter what your age, race, gender, or religion, there is one topic that every single person can agree on: There are far too many bad drivers on our roads. 
Anyone who's ever driven on our roads has, at one point or another, felt the urge to honk their horns, flash their headlights, or just pull down the window and scream at people who keep cutting you off without even bothering to use the indicator lights. 
"But that's not true! I've been driving for years and I've never felt like that!" Some of you may claim. To which I respond:
If you have never wanted to yell at a bad driver before, perhaps you were actually the bad driver all along.  
But Putting Aside The Issue of Bad Drivers…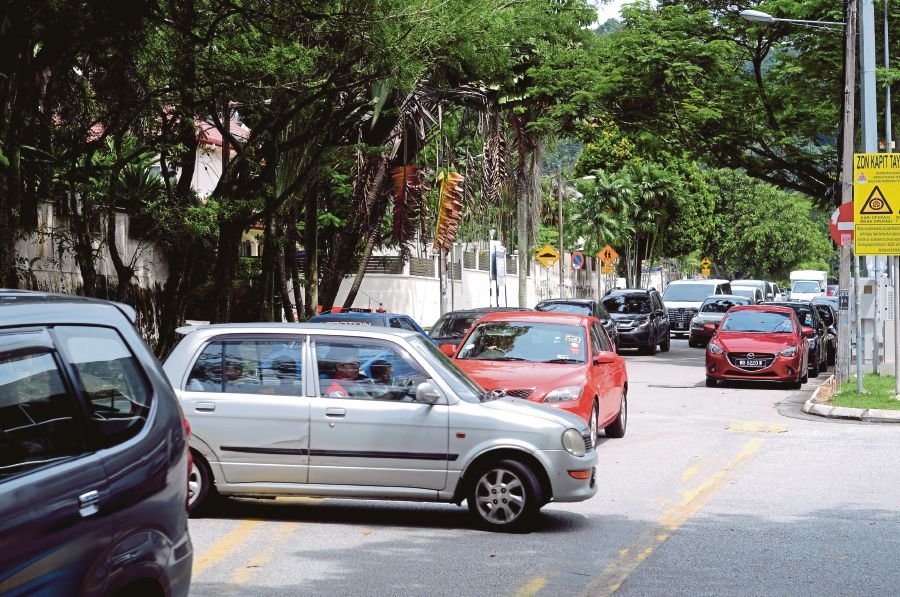 Even the best driver in the world can get frustrated with the experience of driving in the streets of KL. There are jams when you go to work in the morning, jams when you come back home in the evening, and even jams at night from all the people who stayed back late at the office to avoid the evening jam! 
Never mind bad drivers, it often feels like there are just too many drivers period!
Fortunately for those of us who don't like the idea of being stuck in a jam for hours every day, the Malaysian government has been working hard over the past few years to find a solution to the issue of road congestion. 
Before he lost his job due to Mahathir's Second Surprise Retirement Plan™, Minister of Transportation Anthony Loke spent a lot of time pushing for more high-tech solutions to handle our traffic woes. 
"For years we have talked about resolving traffic congestion by building more roads, but if we do not have good traffic management fed by smart information, you can never resolve traffic congestion," he said. 
But while those high-tech solutions may help reduce traffic jams in the future, we still need to find ways to get around here and now. If you're fed up with being stuck in traffic every time you leave the house, here are the top five alternative ways for you to get around KL: 
1) Walking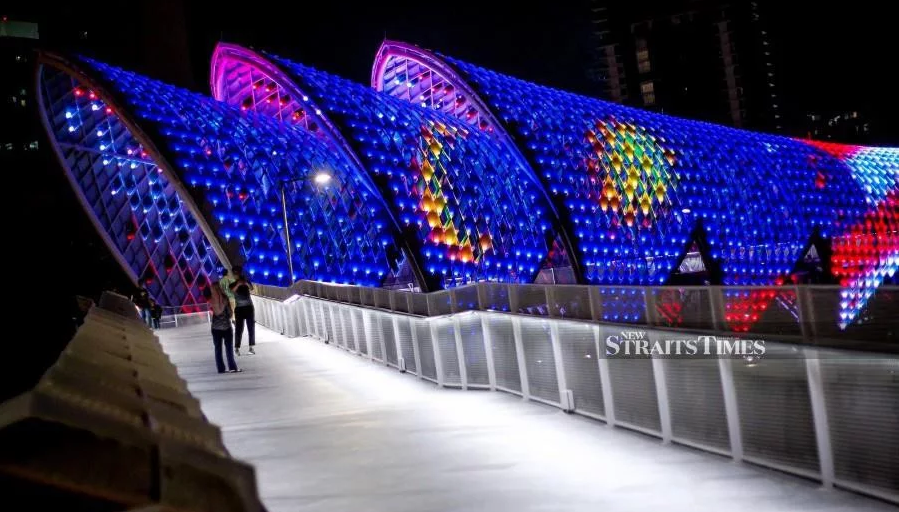 Whether you're worried about losing weight, hoping to cut down on costs, or simply want to check out the newly opened Saloma Link Bridge, walking is a great way to get around the city… as long as you're not going too far. Aside from distance, the weather is another big concern – who wants to go out and deal with the scorching hot sun or pouring rain that we often get in Malaysia? Fortunately, things may be changing soon as KL Mayor Datuk Nor Hisham Ahmad Dahlan plans to make life easier for pedestrians by turning several roads car-free. Before he was also made jobless by Mahathir's cabinet shake up, Federal Territories Minister Khalid Abdul Samad has also proposed many plans to build elevated walkways and other pedestrian-friendly facilities to reduce traffic congestion.
2) E-Hailing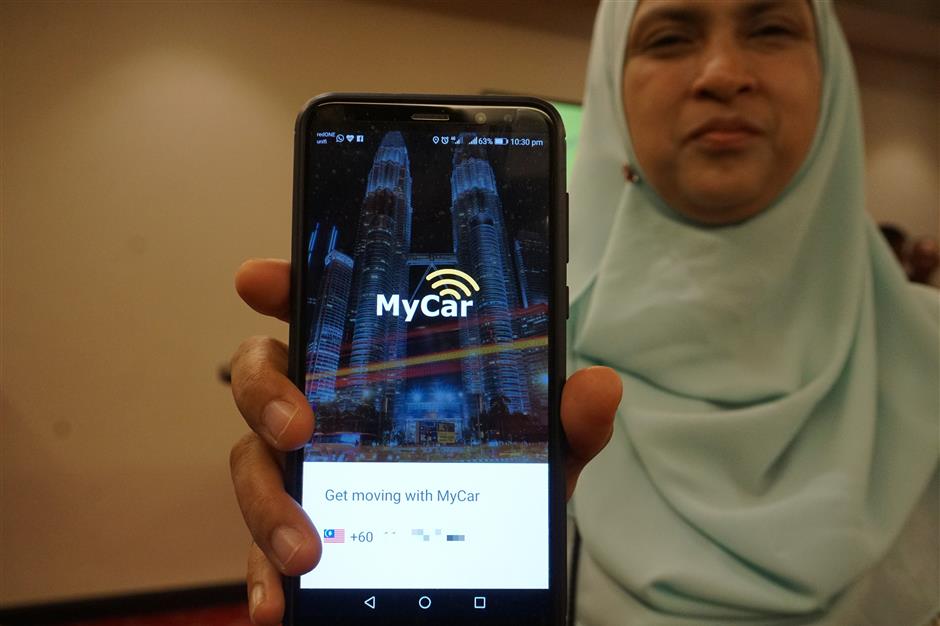 Despite the fall of Uber a few years back, the e-hailing industry has grown bigger than ever before, with no less than 41 other e-hailing firms rising up to challenge Grab for the top spot. Unlike normal taxis, e-hailing apps allow you to summon a driver whenever and wherever you need one. Some e-hailing firms have even gone a step further by offering cashless payment options. But while many people praise e-hailing apps for their convenience, others complain that prices can be unstable as they often surge up during peak hours. Aside from that, Grab and other ride sharing services also keep a lot of cars on the road, contributing to road congestion and air pollution. 
3) LRT & MRT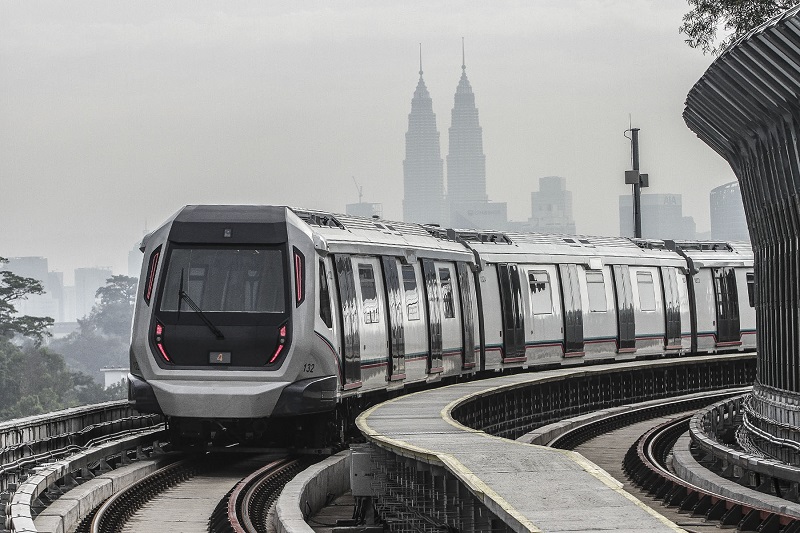 Did you know that KL's public transport system is considered one of the best in the region? Between all the train lines, you can reach almost anywhere in the city – there are even stations set up right next to popular destinations like KLCC and Bukit Bintang! Best of all, tickets are very affordable, with services such as My100 and My50 available for frequent travelers. On the downside, the stations can definitely get crowded during rush hours – I've learned to never take the train on holidays like Thaipusam because everyone gets squished together like sardines. 
4) Bus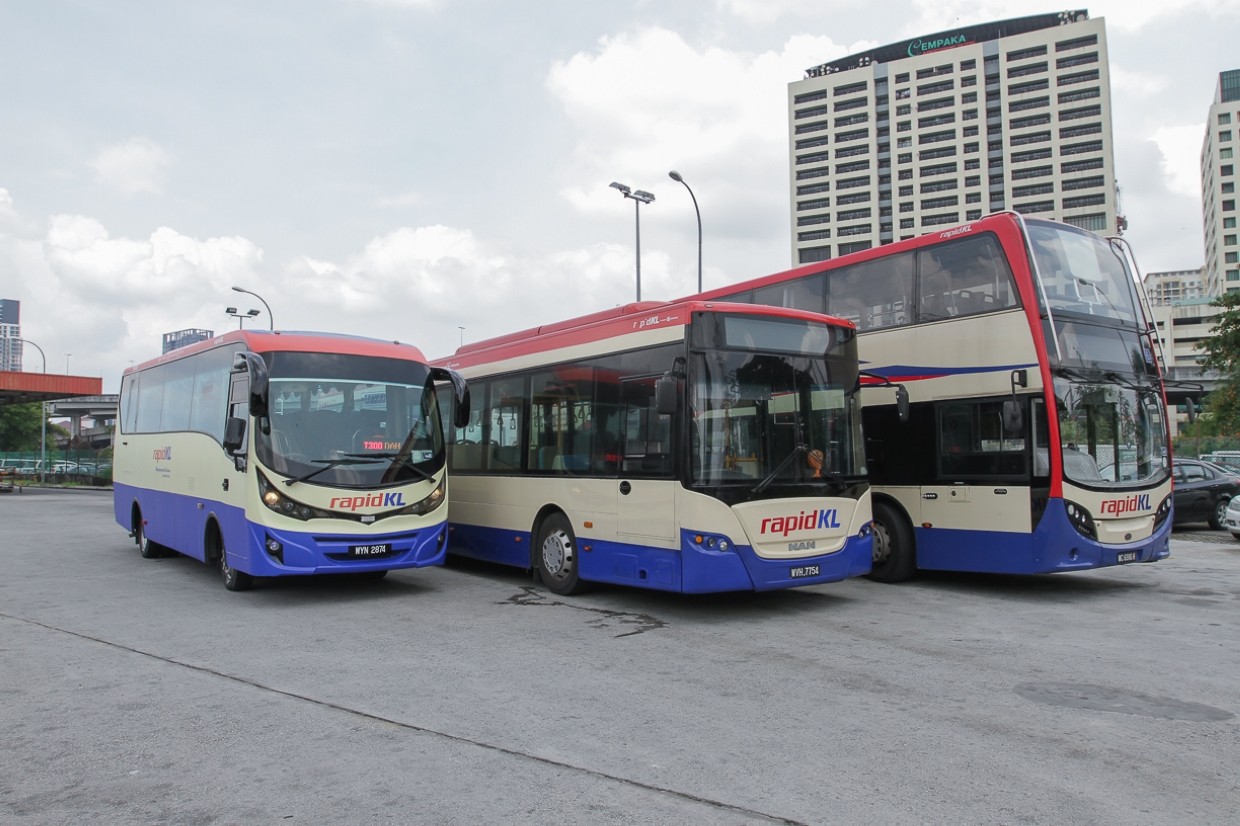 The RapidKL and MRT Feeder buses have a reputation for being slow, especially during peak hours, yet for many people they represent the most convenient way to get around. Buses are not only the cheapest form of public transport available but also help provide access to areas that are not close to any train stations. In 2019, the Ministry of Transportation (led by the currently-jobless Anthony Loke) announced that they would be developing a mobile app to let KL Rapid Bus commuters know the exact times of arrival and departure of their buses. This app is designed to provide commuters with a convenient and hassle-free way to plan their journeys ahead of time. 
5) Ryde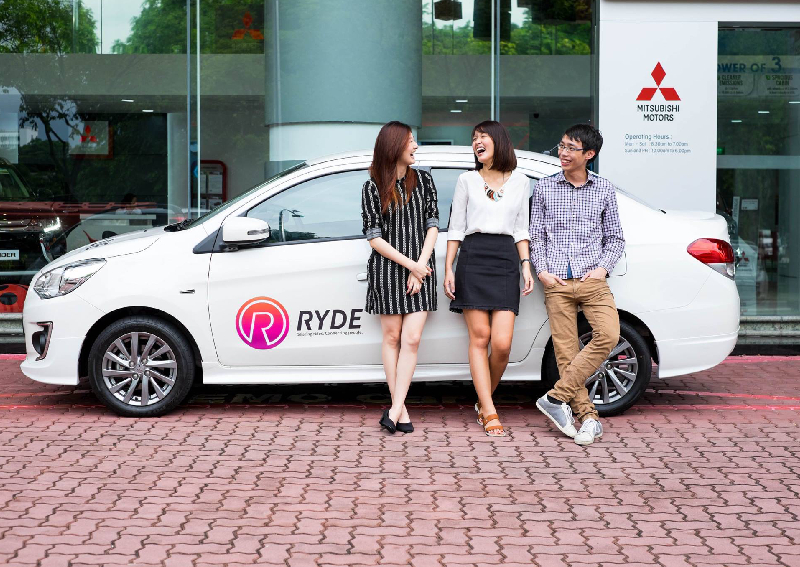 One of the latest high tech solutions to KL traffic woes is an app called Ryde. Malaysia's first not-for-profit car pooling service, Ryde matches drivers driving on a route with commuters on the same route who want to hitch a ride to their destination. Unlike Grab and other e-hailing services, registered Ryde drivers have zero commission fares, meaning that they can pocket 100% of the fares they receive. "Rather than making that daily commute to and from work or school alone in peak hour traffic jams, carpooling provides an opportunity to ride with someone travelling in the same direction," said Terence Zou, founder and chief executive officer of Ryde Technologies.
"This will not only ease congestion, reduce carbon footprint and save commuting costs, but also expand the users' network and ability to make new friends."
We Need to Reduce the Number of Cars on Our Roads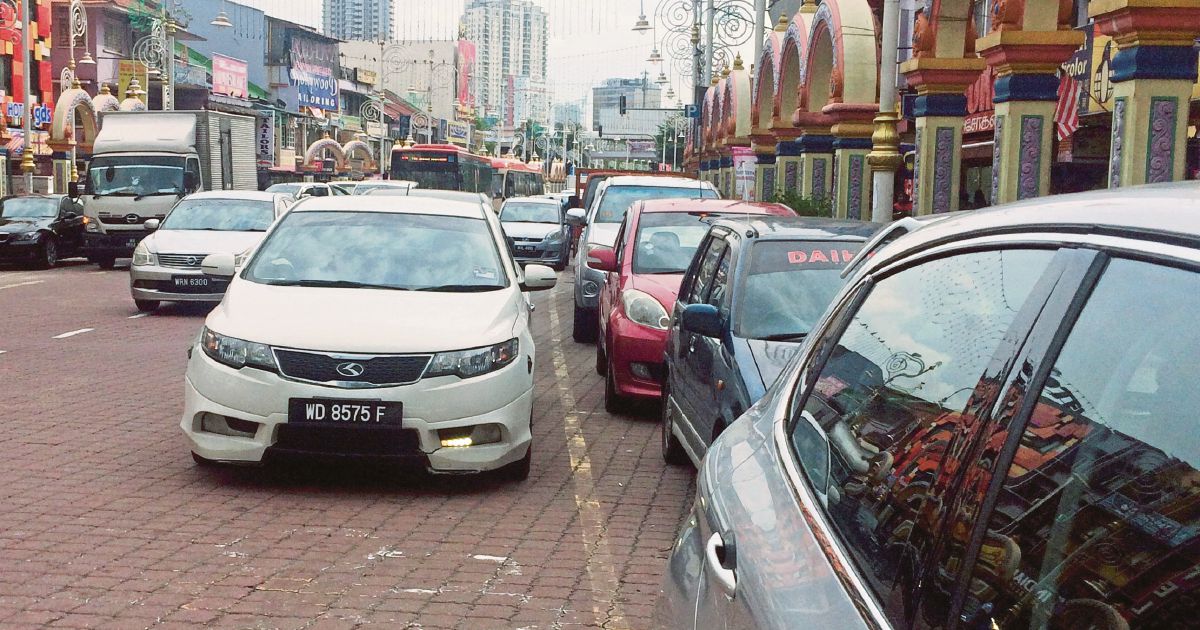 Even with apps like Ryde trying to tackle our traffic jam problem, KL still has some of the most congested roads in South-East Asia. In fact, studies have shown that KLites spend an average of 13.4 days stuck in traffic every year! 
Traffic congestion is not just annoying – it's a serious issue linked to a number of negative effects such as:
Increased stress and long term mental effects

Wasted petrol and increased air pollution

Impedes emergency services such as bomba, police cars, and ambulances
It's important to understand that private cars are not the best or only way to get around. As the convenience and reliability of alternative transportation options increase, more and more young people are choosing to delay their first car purchase. 
Some of them may feel that the convenience of private cars is outweighed by all the associated costs (petrol, car tax, servicing, etc.). Others simply see no reason to get a car when they can call a Grab or hop on a bus to get anywhere. And some, I assume, are quietly saving up to buy a flying car as soon as it comes out.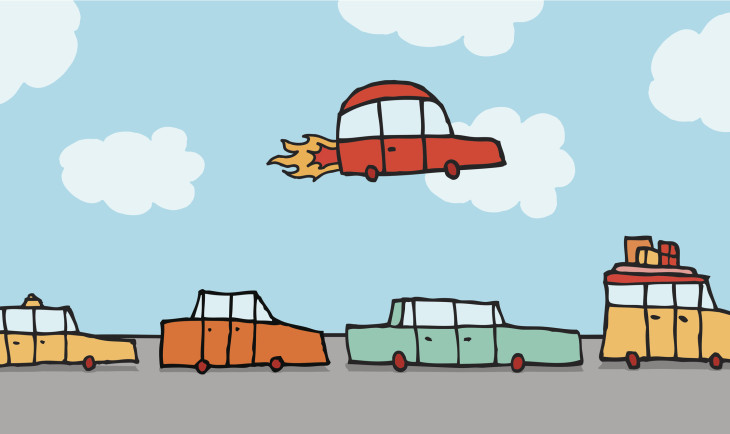 Whatever the case may be, the fact is that what's happening in KL today is just the first sign of a transportation revolution that is slowly spreading across our nation. As Malaysia gets more urbanized, private cars are becoming less and less convenient. As such, it is important for KLites to take advantage of all the car-free traveling options available to them.
Some people believe that traffic jams will always be a part of life for Malaysians. Do you think they're right or are traffic jams soon to be a thing of the past? Click HERE to see a few other things that are uniquely Malaysian.