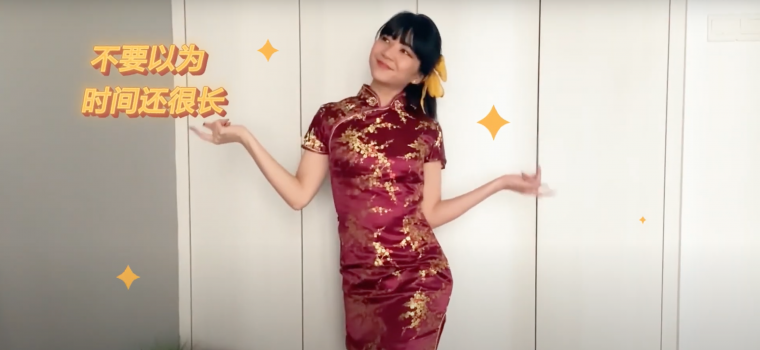 This year's CNY is going to be very different from what we're used to. But just because we're in lockdown doesn't mean that we can't enjoy our celebrations. 
To help you get into the CNY mood, here are our top favourite 10 CNY videos for the year 2021!
1) Watsons CNY #HappyBeautiful Year 2021
This year's Watsons CNY video is about two former singer sisters reconciling and agreeing to let go of their past grudges in order to host one last show. With a star-studded cast including talents such as Summer Grace, Jenn Chia and Lizz Chloe, this music video is sure to have you bopping along in no time!
2) Moo Moo Da: Good Luck Gone
This video is a celebration of food and family, with all sorts of drool-worthy dishes being presented for a family's CNY feast. Filled with cheer and vitality, "Good Luck Gone" features a cast that includes Juztin Lan Liu Jiehui, Joey Leong, Joey Leong, Cedric Loo-Lu Rui, Pauline Chen Lixing, Nicole Lai Songfeng and Yuan Yuanteng!
3) Astro 2021 Lunar New Year Theme Song 
Astro released this cute little music video in celebration of CNY 2021. Highlighting the benefits of technology and social media, this video shows us how we can be together even while we're far apart! 
4) Moo Moo Da: All Cow You This Year
Featuring some amazing scenes such as flying on Gamuda Cove's hot air balloon, this video celebrates some of our country's best attractions with a lineup of local singers, actors and Internet celebrities. 
5) Forefront: A Return of Abundance
Produced by the talented folks at FOREFRONT International, this cute video is a collaborative effort from many of their very own people. The catchy beat and charming lyrics will have you singing along in no time!
6) Moo Moo Da: Together COW COW MOO
Another hit from the New Year's Eve album "Moo Moo Da", this song has a much more modern feel with a combination of traditional themes and hard hitting EDM. Whether you're young or old, it's sure to get you bopping to the CNY mood!
7) Moo Moo Da: Let's Get Loud
Considering our current circumstances, "Let's Get Loud" feels like the perfect way to start CNY 2021. The product of the National Star Recruiting New Star Program, this poppy, catchy beat tells the story of a group of young people chasing their dreams despite the setbacks they experience along the way. 
8) Nick Chung, Stella Chung: Happy New Year
Malaysian musical stars Nick Chung and Stella Chung once again reveals their talent in this cheery and upbeat song that mixes ancient trends with fiery hip-hop!
9) Nick Chung, Stella Chung: Swag New Year
Another Nick Chung and Stella Chung special, "Swag New Year" once again combines ancient tradition with modern music, resulting in a hard-hitting melody that switches from smooth Peking opera to street rap and back again at the drop of a hat. 
10) CMAKER Productions: Happy Happy Important
Giving a comedic look at our memories of CNY, "Happy Happy Important" stars Chang Yong, Shu Sen, Chang Le and Danny in a nostalgic trip to the past. This song is meant to help everyone discover the simple truth of CNY: "The most important thing is to be happy".
Ready to Celebrate CNY 2021?
Considering the eventful year that we've all gone through, I feel that we all deserve to enjoy a small pocket of happiness.
This CNY, let's put aside our problems for a few days and simply take the time to appreciate all the important things in life: good food, good friends and good family. Instead of dwelling on the past, let us step forward into the new year with renewed hope and look towards the fresh opportunities ahead of us.
Though we may not be able to have our family reunions in person, we can still take part and see our loved ones again. If you need more help preparing for CNY 2021, check out your horoscope to see how much good fortune you can attract during the year of the Metal Ox!