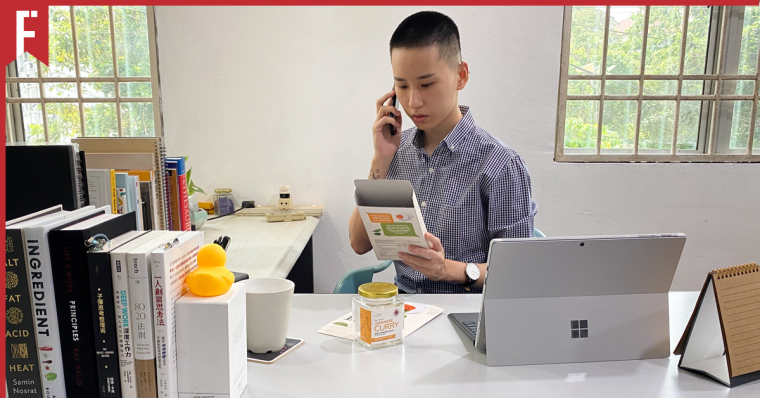 One of the things that every Malaysian shares is a love of food. No matter our race or religion, many of us love to try out new trends and experiment with different flavors.
Over the past few years, we've seen everything from boba tea instant noodles to the turducken (chicken that's stuffed into a duck that's stuffed into a turkey) to salted egg… well, everything.
By now, it feels like I've seen and tasted everything under the sun. When it comes to food, it takes a lot to surprise me. Yet somehow, local F&B company Cultiv8's newest product managed to render me speechless.
After all, when was the last time you've come across something as unique as Spinach Lava Cake with Molten Sambal flavoured filling?
This Has To Be A Joke, Right?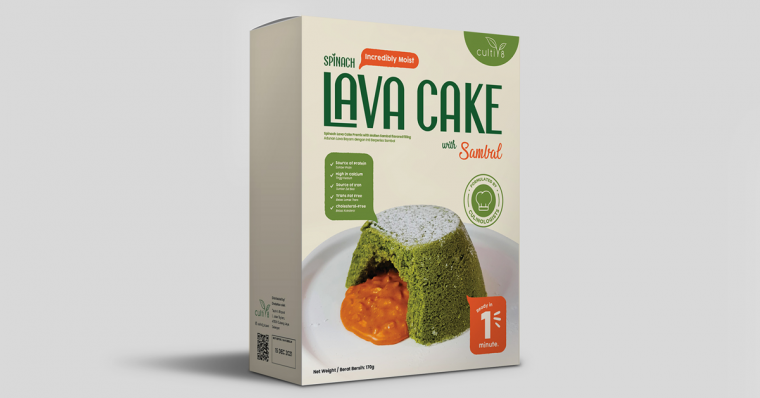 Nope. I can confirm from personal experience that this is 100% a real product.
Designed as a DIY kit, this lava cake comes in a premixed box. All the ingredients are already neatly prepared, so all you have to do is mix them together in a baking bowl along with a bit of oil and water.
Then, you divide the mixture into several smaller bowls (don't forget to oil the sides to prevent it from sticking!) and put it in the microwave. Set the timer for 50 seconds, and boom — lovely hot lava cakes.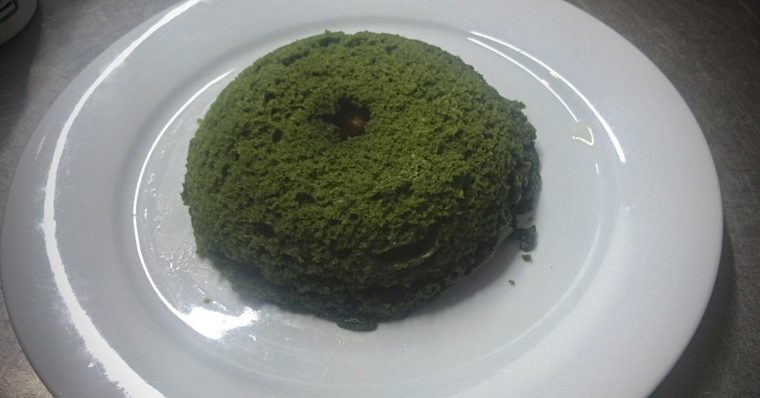 As a recipe, it's quick, convenient and easy enough that even a novice like me could pull it off on the first try. Tastewise, it's actually pretty interesting; the sambal filling goes really well with the spinach flavoured cake, providing both sweetness and a hint of spice to your dessert.
Unfortunately, while it's simple to make, it's also one of those dishes that has to be eaten while it's still hot. If you wait too long, the sambal filling cools down and the cake dries out. Instead of a nice gooey mixture, it becomes rather… flat.
That said, it's still definitely one of the most memorable desserts I've had in a long, long time.
Meet The Woman Behind The Dish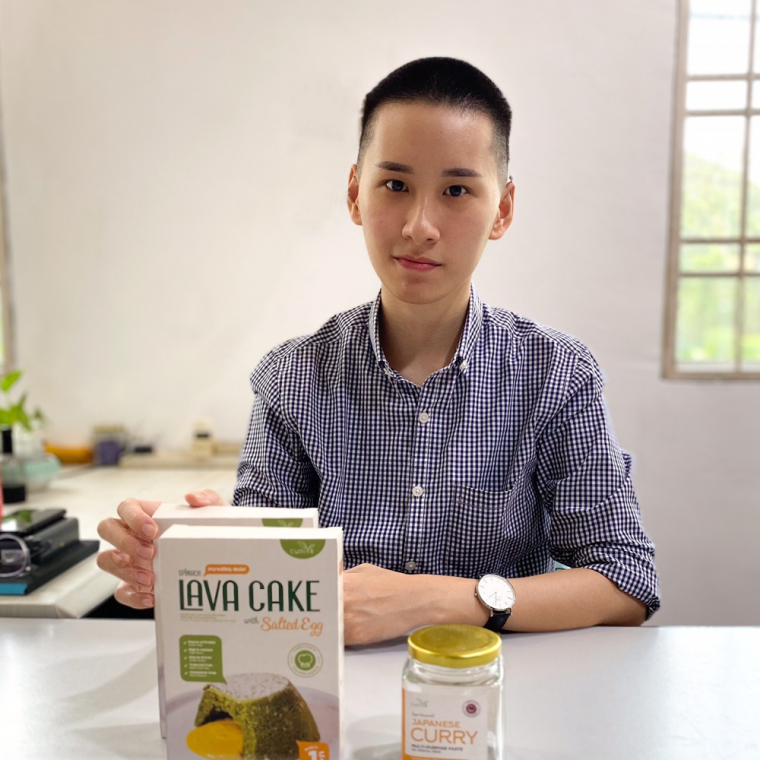 The founder of Cultiv8 is Koh Wei Yan (aka Regina), a young culinology graduate with some big dreams.
"It comes down to a big problem that we all know: obesity," she said. "Since about ten years ago, those of us in the industry can see the hype for health and wellness going up. By focusing on these trends, we can help to deal with the problem of obesity in Malaysia."
For her, the sambal lava cake isn't just some flashy new trend, but an attempt to inspire people to add healthier and more sustainable dishes to their diet.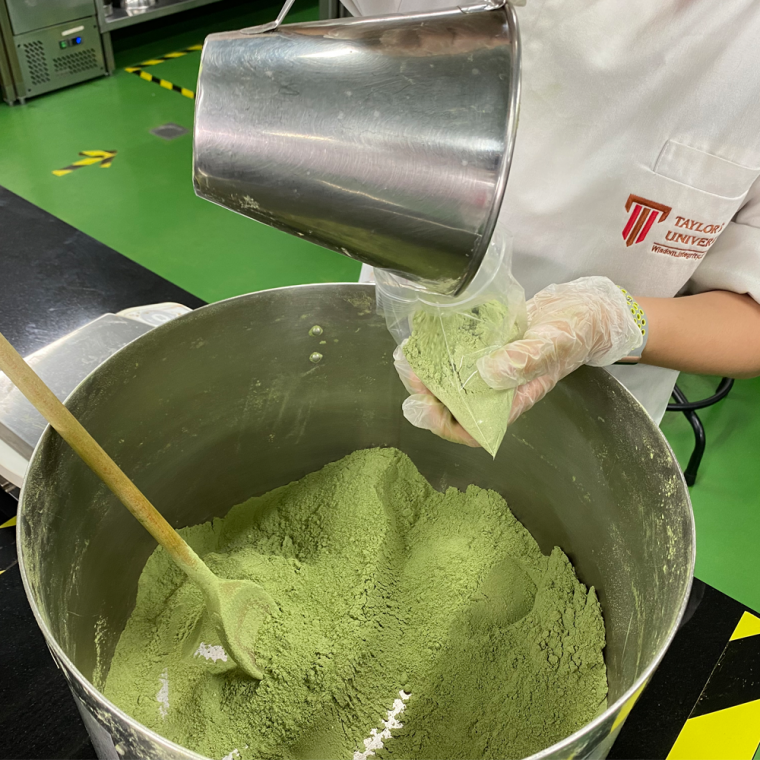 "The product was originally inspired by one of my seniors," she said. "They used kangkung flour with salted egg. We wanted to do the same, but we couldn't find a supplier for kangkung flour. So we changed it to spinach.
We saw that there's a trend for sweet and savory, so we wanted to address that by using a hot flavor. We knew that kangkung and sambal were already a thing, so we took that concept and used it to create the spinach lava cake. The end result is sweet and savory and also has a 'wow' effect for the customer."
Of Course, She Couldn't Have Done It All Alone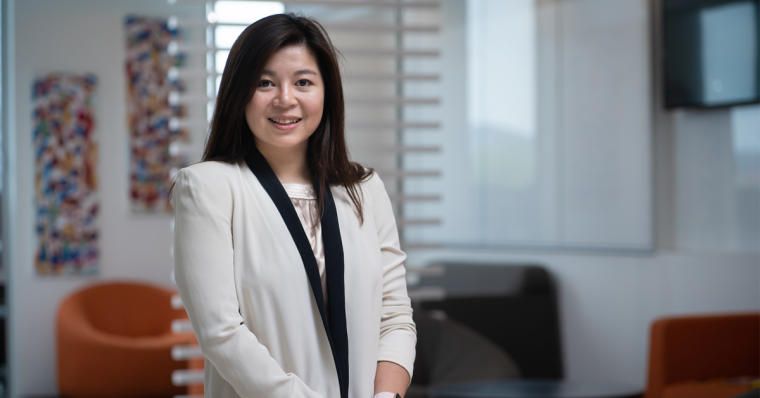 Regina's big break came at an unexpected time.
"I was having supper with my friend when my program director randomly texted me," she recalled. "She said "Amoi, are you sure you want to do a startup?"
From this conversation, Regina was invited to meet with a group that wanted to turn a project into a business. One of the people that she met was Jessie Chong, Director of Bizpod.
"Taylor's University really believes in entrepreneurialism and supporting their students," she explained. "Before joining Bizpod, I was the founder of Boozeat.com, which is an alcohol e-commerce company… I also have a lot of experience with other startups. So they got me in to lead Bizpod's efforts."
In her own words, Bizpod is not the student's boss, but rather their helping hand.
"We match the product to the right manufacturer, figure out a business plan, advise on branding and PR, and so on," she said. "We set up the ecosystem for the students so that we can really empower and help them on their journey as an entrepreneur."
What is Culinology, Actually?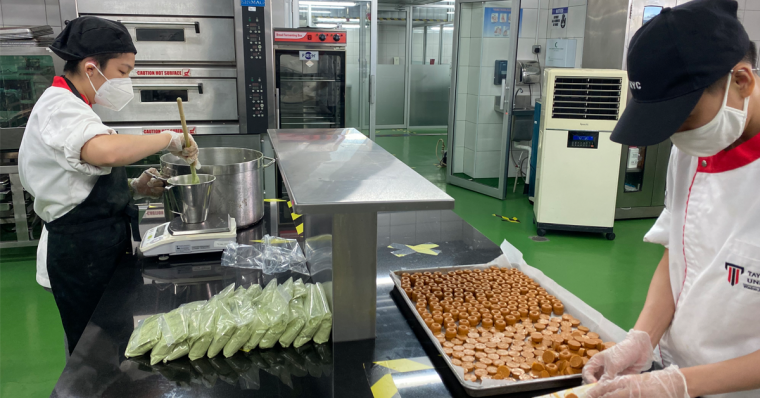 Culinology and culinary students both deal with food, but they are taught in very different ways.
To put it simply, culinology isn't about making a single perfect dish — it's about designing and producing food on an industrial scale.
Culinologists aren't chefs who work for a single restaurant. They're the people in factories and laboratories figuring out how to produce healthy, high-quality food that will be sold and consumed by millions of people every day.
"We have a culinology degree program in Taylor's university that is pretty well known for producing good students," said Jessie. "Instead of the usual carb and sugar-heavy packaged goods, what culinology teaches is to produce really healthy packaged goods with longer shelf life so that they have an impact on people's diet."
The Spirit of Cultiv8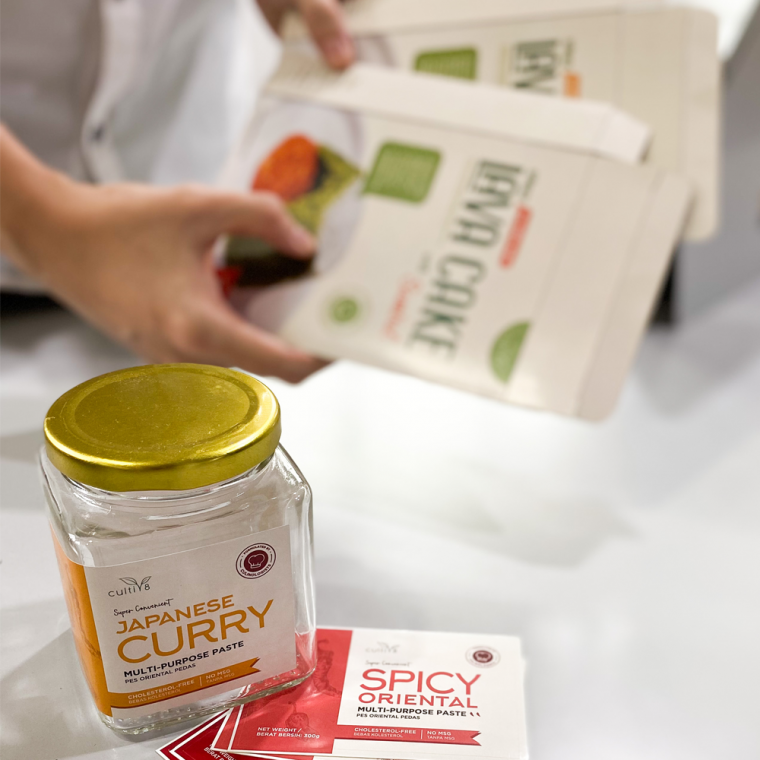 According to Jessie, the idea for Cultiv8 came after seeing the culinology student's final year projects.
"Their FYP is to produce a prototype of a final packaged food product," she said.
Yet despite their talent and creativity, in the end, many of these projects would end up being forgotten after graduation.
"It stays on the shelf and doesn't have a chance of being commercialised simply because there was no platform to really empower their entrepreneurism… When we saw that, we realized that there were actually a lot of opportunities (to help our students develop their own business)."
For both Regina and Jessie, Cultiv8 represents a unique opportunity to shape Malaysia's food culture.
"For me, Cultiv8 is special because it helps us to commercialise our creations," said Regina. "In most F&B businesses, when they want to come up with a new product, they have to start from scratch. But we can shortcut that because we've already had the students who've done it through their FYP."
To Jessie, Cultiv8 provides a chance to help give back to society by supporting talented young entrepreneurs.
"They have a really good product," she said. "They're just lacking in terms of marketing, manufacturing capabilities, etc. So Cultiv8 is here to be the cushion and the platform to help them step into the entrepreneurial world."
Even With Support, Setting Up A Sustainable Business is Far From Easy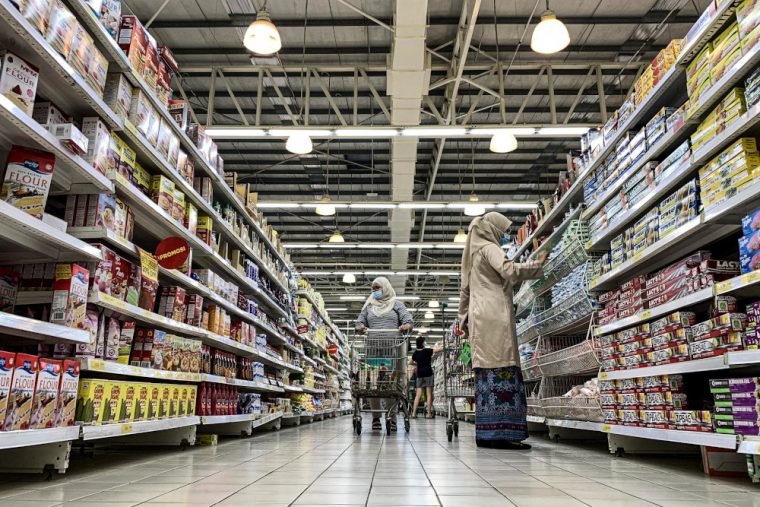 One of Regina's main goals is to ensure that Cultiv8 remains a sustainable business — one that has minimal impact on the environment.
"Right now, the ingredients we use are sustainable because we are using ingredients that are not often used in the industry," she said. "Like the spinach flour we make — normally the spinach would be wasted, but we fully utilise it to not only improve nutrition but also the quality and make it more sustainable."
However, this sustainability comes at a cost — literally!
"If you focus too much on sustainability, the cost will also increase," admitted Regina. "Here in Cultiv8, I want to make sure that the products we offer are not too pricey, so it's about balancing the cost, sustainability and nutrition."
Healthy, Sustainable Food Doesn't Have To Be Expensive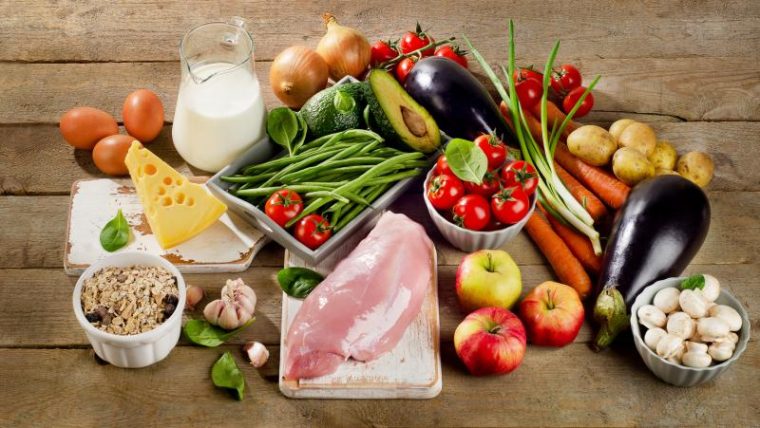 Keeping the price affordable was something that both Regina and Jessie prioritised while choosing which products to sell.
"The most important part is to stay away from the stereotype that healthy food must be expensive," said Jessie. "We are not here to sell you something at exorbitant prices. Our food is priced to be at the same level as normal brands — at most, there'll only be a one or two ringgit difference."
For example, Cultiv8's lava cakes are currently being sold at RM20 per box. Each box can make four cakes, so one serving is only RM5.
If you don't think you're ready for something as extreme as spinach sambal cake, don't worry. They also have a salted egg version!
Aside from that, Cultiv8's shop also offers other sustainable food products for you to try out. At the moment, one of their signature products is a series of special food pastes that come in flavours like Japanese Curry, Szechuan BBQ and Spicy Oriental.
"Originally it was going to be named 'multipurpose paste'. But when I heard of it, I thought 'That sounds like a detergent!'" laughed Jessie. "It's literally a paste that you can use for almost any food; pasta, rice, soup and so on. It can be used for any form of sauce or gravy that you can imagine."
Living A Sustainable Lifestyle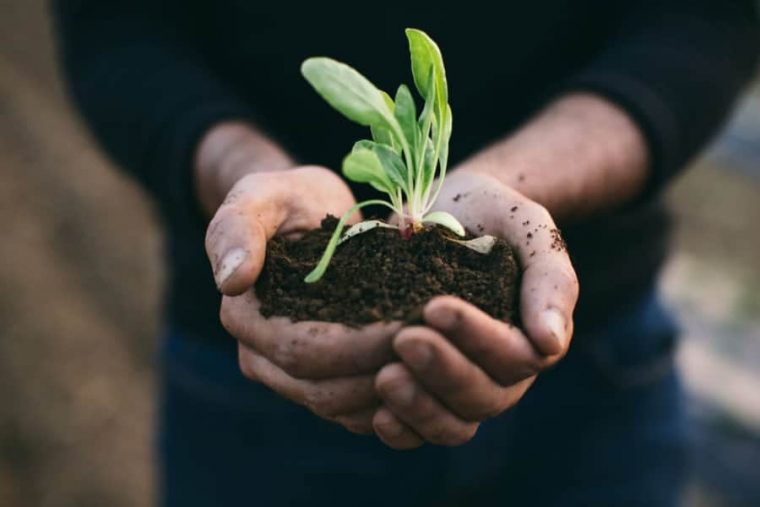 Over the past few years, we have grown more and more aware of the effects that our society has on the environment.
While I'm not saying that we should all start giving up meat and processed food, learning to cut back on our food waste and develop a more sustainable lifestyle can make a big difference in the long run. If we're all willing to just put in a little effort, you'd be surprised by how much we can change.
If you're interested in learning more about sustainable living, be sure to check out:
One Straw at a Time: 5 Strange Myths About Sustainable Living