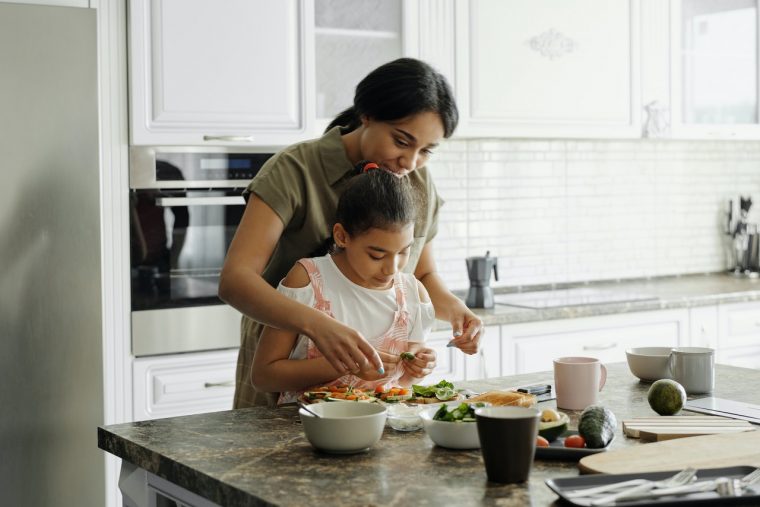 Working from home comes with a lot of benefits. No more having to wake up at the crack of dawn, no more rushing to reach the office in time, no more having to stay late in order to avoid the traffic jam…
However, as I settled into this new routine, one of the downsides of working from home starts becoming clear: now I have to cook my own lunch.
I don't know about you, but I'm not exactly the best chef. I can throw together simple dishes like fried rice or pasta, but since we technically only have an hour long lunch break, I don't have the time or energy to make anything more complicated. 
And while eating my own cooking can be nice, after a few days I tend to get bored and want to try something different. Preferably, something that doesn't have slightly overcooked meat or burnt crunchy bits.  
Of course, I could order delivery. But the problem with that is that it can get pretty pricey. A meal here, a meal there and the next thing you know, you're checking your bank account and realising that you've spent all your weekly budget on Grabfood. 
Fortunately, there's a third option available: meal prep. 
What is Meal Prep?
To put it simply, 'meal prep' or 'meal preparation' is the idea of preparing your meals ahead of time. 
This means doing all the messy chopping, peeling, measuring, etc. beforehand, so when it comes to cooking time the only thing you need to do is throw everything together and try not to burn anything. 
If you know what you're doing, you can handle it all yourself. But what if you don't really want to spend time chopping and cutting and what have you? What if you've never cooked anything more complicated than instant noodles? What if, like me, you just want to throw something in the microwave for five minutes and pull out a delicious and filling meal?
Don't worry, we've got you covered. Whether you're a master chef looking for a break or a cooking novice who wants all the help you can get, the five meal prep companies listed below have something for everyone. 
1) MyBurgerLab (For Those Who Love Burgers)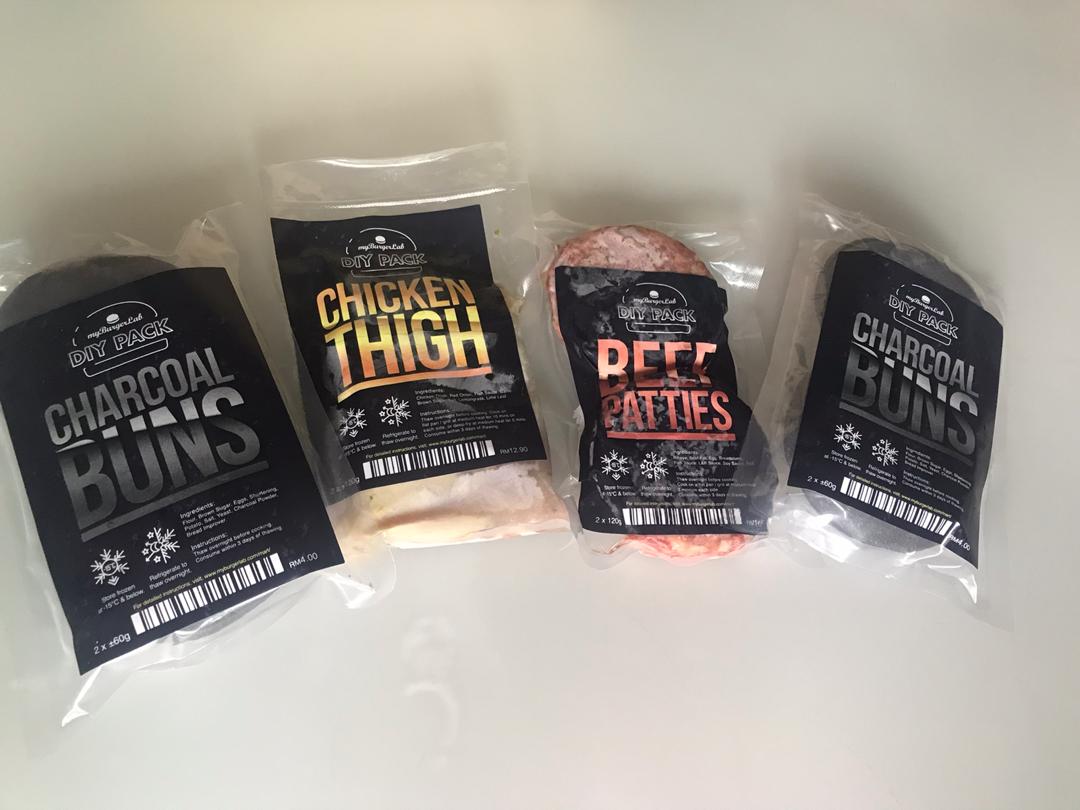 I'm pretty sure that most of you have heard of MyBurgerLab, but for those who haven't, they're a local company that serves some of the best burgers in KL and Selangor. 
Unfortunately, they currently no longer allow dine-ins due to the CMCO. However, if you're craving a good burger, you'll be glad to know that the MyBurgerLab Mart is selling everything you need to create your own awesome DIY burgers from the safety and convenience of your own homes. 
And when I say they sell everything, I mean it. I only bought the bare essentials — the patties and buns — but they also offer cheese, sauces, toppings, pickles… all the ingredients you need to create your own delicious and customised burger. 
So how does MyBurgerLab measure up?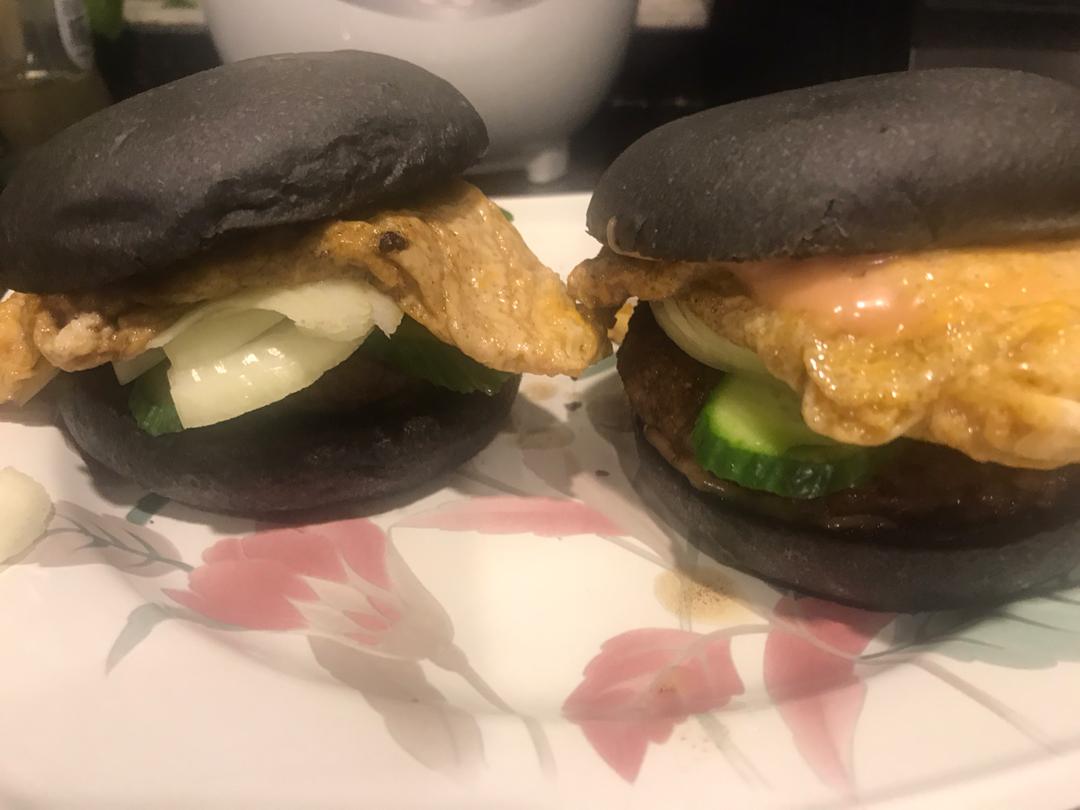 Price Range:
You can get what I consider the bare minimum (bun and patty) for less than RM20. I got the basic beef patty for RM14.90 and the marinated chicken thigh for RM12.90, while the buns themselves are only RM4.00. 
However, if you're willing to spend a little bit more, you can get all sorts of ingredients to assemble your very own MyBurgerLab creation. The most expensive option is the Monterey Jack Cheese, which is RM21.00. But if you want to cut costs, just use ingredients like lettuce, onions, etc. from your own kitchen. 
Ease of Cooking: 
For the beef patties, just stick them onto a hot pan and let them sizzle until they're at the right doneness. However, if you're using the chicken thighs, don't forget to dip them in some kind of batter to get that nice crispy coating. 
I just used normal flour, but if you want to get fancy you can actually buy some MBL Signature Frying Flour for RM7.50. 
Aside from that, the only real difficulty comes from assembling the burger, which can be as simple or as complicated as you feel like. Whether you want to simply stick a beef patty in between two pieces of bread or go all out with cheese, jam, vegetables and sauces, it's all up to you. 
Taste:
The patties are pretty good quality, so as long as you're not burning anything or trying some weird combinations, you should end up with a delicious, satisfying burger at the end. If you have the time, you can even try recreating your favourite MyBurgerLab burger right there in your own kitchen. 
Final Verdict: 
If you love burgers, you'll love this. 
Where to Get: 
You can order online at MyBurgerLab Mart or simply drop by one of their branches. 
2) DietMonsta (For Those Who Want to Stay Fit)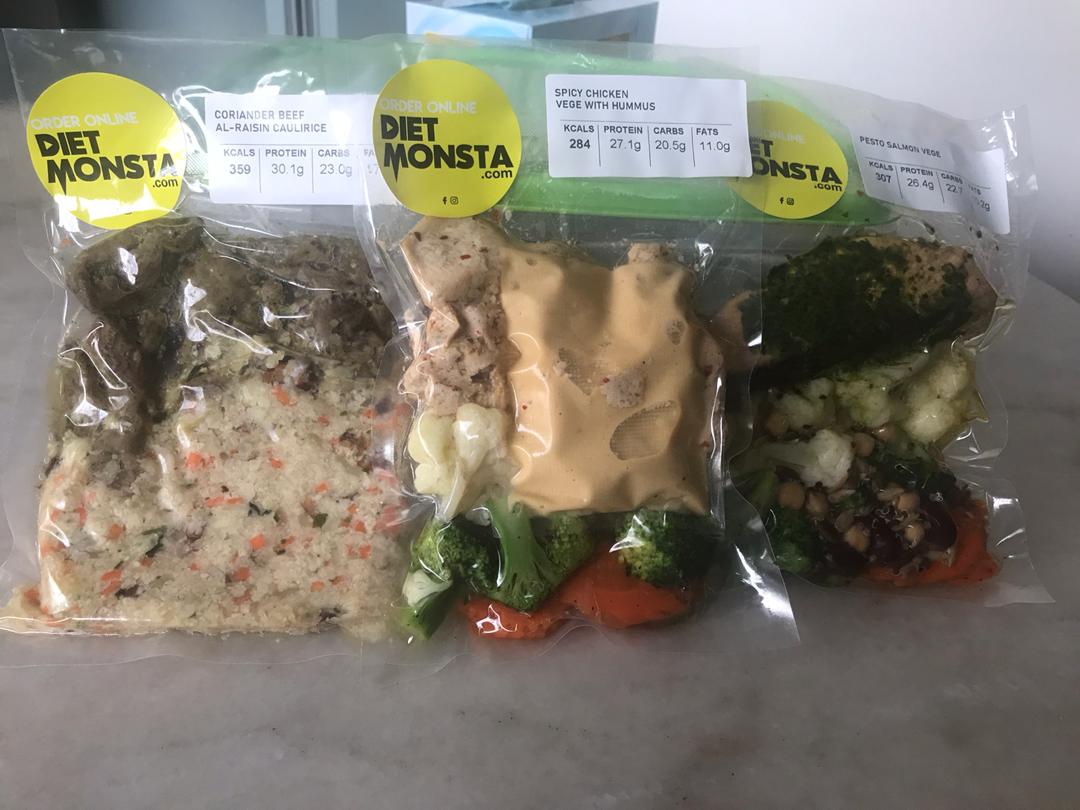 Are you worried about getting fatter while you're stuck at home? Are you struggling to build up muscle now that the gyms are closed? Are you too busy to cook, but want to eat something healthier than instant noodles and chips?
Then DietMonsta is for you. 
DietMonsta is all about providing nutritionally balanced, calorie-controlled meals with no mess and no fuss. Whether you're trying to lose weight, focus on muscle gain or simply convert to a healthier diet, DietMonsta aims to help you achieve your fitness goals with a wide range of healthy, affordable meals that are delivered across the nation. 
So now that we've gotten the nitty gritty out of the way, let's get to the good part.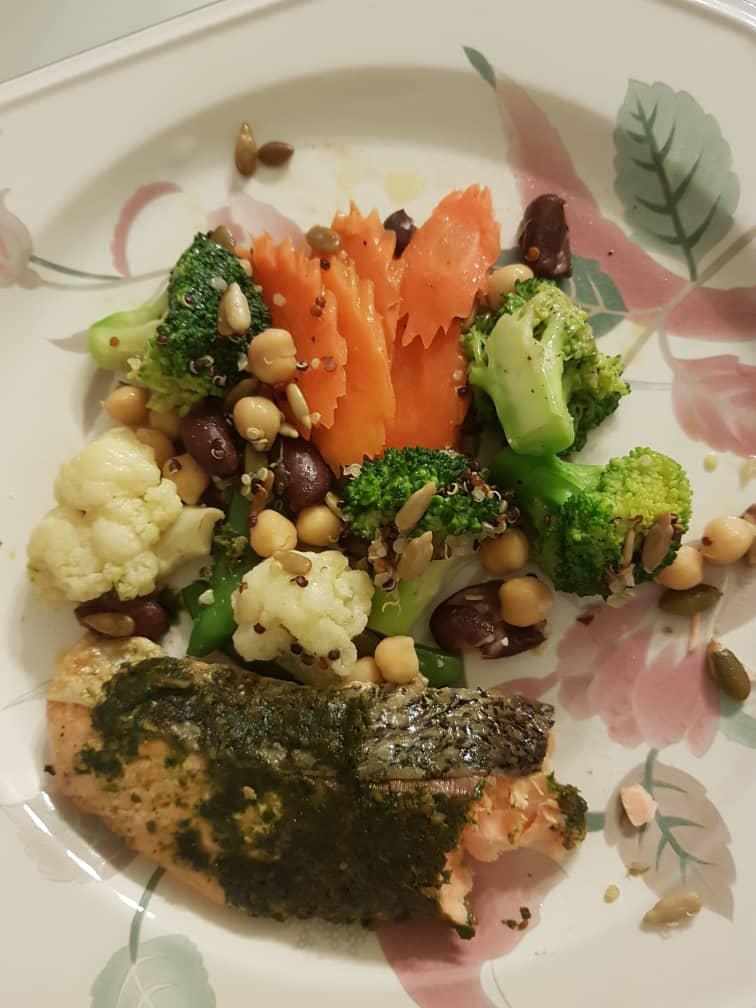 Price Range:
When I say that they have a big menu, I mean it. There are a lot of options here, so whether you prefer beef, chicken, fish or vegetarian, there's gonna be something here for you. Their individual meals are between RM15.00 to RM22.00, but their big sellers are the Meal Plans, which offers anywhere from five to 21 meals all in one go.
The Meal Plans are divided into several categories which are designed for different fitness goals: Weight Loss (No Carb), Weight Loss (Low Carb), Muscle Gain, Performance and Eat Well. The cost of Meal Plans ranges from between RM73.00 to RM341.00. 
Ease of Cooking: 
All you need to do is to let them defrost and stick them into the microwave. If you ordered your meals to come in a vacuum-sealed pack rather than a box, you can simply stick them into a pot of hot water for around 10 minutes and they'll be ready to serve. 
Taste: 
Honestly, not bad. I wish that they had bigger portions, but considering that this was designed specifically for the healthy-eating portion of the market, this tasted much better than I originally assumed. 
For the sake of variety, I ordered three individual meals to test out their beef, chicken and fish dishes. They were all perfectly acceptable, if rather messy when coming out of the bag. 
Final Verdict: 
If you're interested in staying fit even during lockdown, then this is the one for you. 
Where to Get: 
You can check out their menu and place an order through the DietMonsta website.
3) VCR (For Those Who Want a Big Breakfast)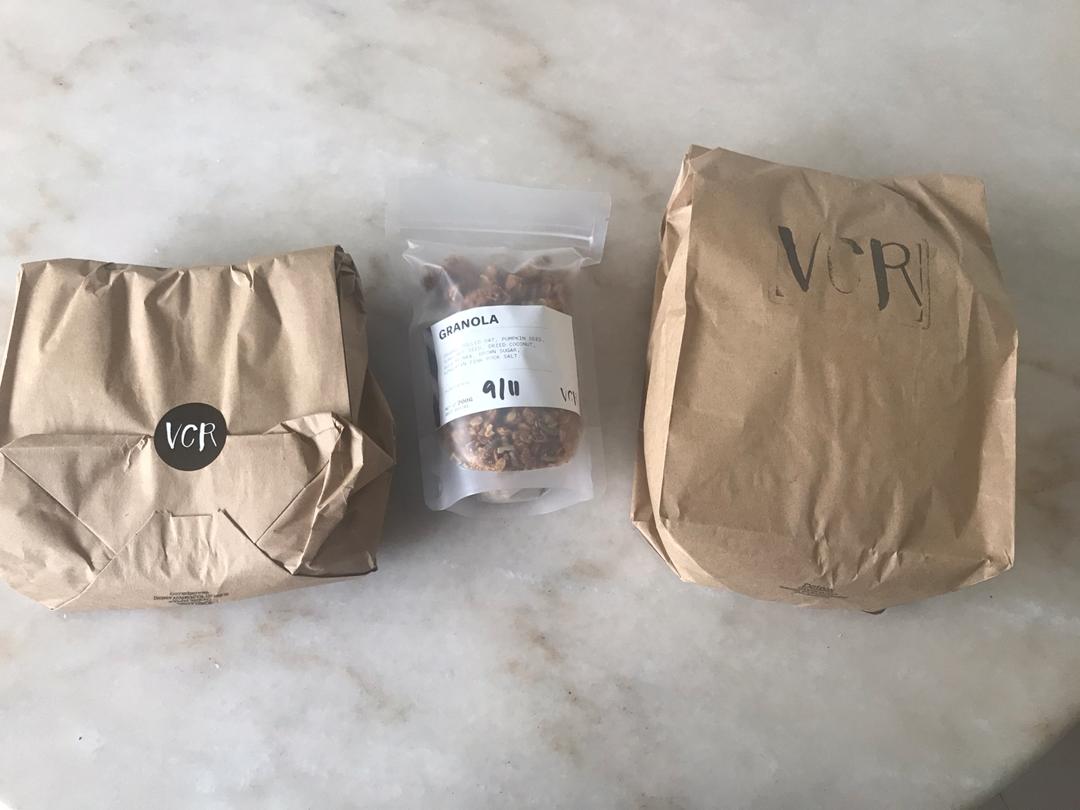 With branches in Pudu and Bangsar, VCR is the epitome of a calm, cool, old-school cafe. Originally built in 1927, this cafe was originally based close to the old Pudu Jail — it is said that their Pudu branch is in the same building where most of the jail wardens used to stay! 
But we're not here for coffee, no matter how good it might be. 
No, we're here because of their Home Starter Pack: a DIY kit that comes with everything you need to create the classic VCR Big Breakfast at home. 
They say that breakfast is the most important meal, but does VCR have what it takes to keep you going throughout the day?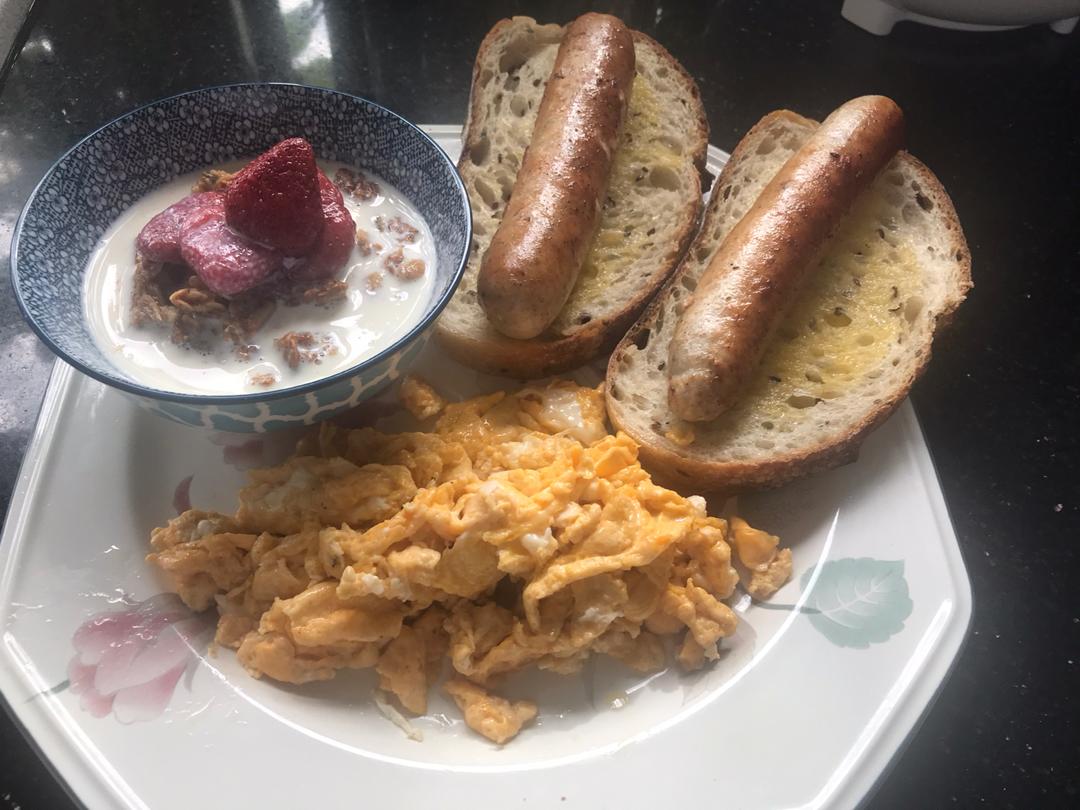 Price Range: 
The VCR@Home Starter Pack comes in two versions: Basic and Prime. 
The Basic Pack is priced at RM38.00 and is meant for three servings. It comes with a loaf of sourdough bread, frozen chipolata sausages, granola and strawberry coulis. 
The Prime Pack is priced at RM68.00 and is meant for six servings. It contains a larger portion of everything in the basic package along with an extra loaf of bread, turkey ham and tomato bean sauce.
The store also offers a variety of other ingredients such as coffee, milk (oat, almond, soy, etc.) and several varieties of bread. Personally I think that the Starter Pack is pretty value for money, but if you want to cut costs then you can just buy the individual items rather than the whole set. 
Ease of Cooking:
If you can fry sausages, you're set. This is meant to be a simple, filling breakfast, so there's nothing too fancy or complicated here. 
I would recommend adding a scrambled egg or bacon if you want the full breakfast experience, but that depends on how much food you think you can handle in the morning. 
Taste:
Exceptional. If you're sick and tired of boring breakfasts like cereal or toast, this pack has everything you need to put together an awesome meal to start your day. 
You can either cook up a hearty breakfast for all the family or spread it out to last you a couple of days. And yes, you could probably put together something similar for less money, but the quality of these ingredients really shines through. 
Final Verdict: 
Just a heads up: this is a pretty heavy breakfast, so I'd recommend saving it for a lazy weekend treat. Trust me, it's hard to concentrate on work after eating such a big meal. 
That said, if you want to enjoy an amazing breakfast, here's the perfect way to do so. 
Where to Get: 
You can order online from VCR's Pudu and Bangsar branches.  
4) Char Line asado + bar (For Those Who Want to Indulge)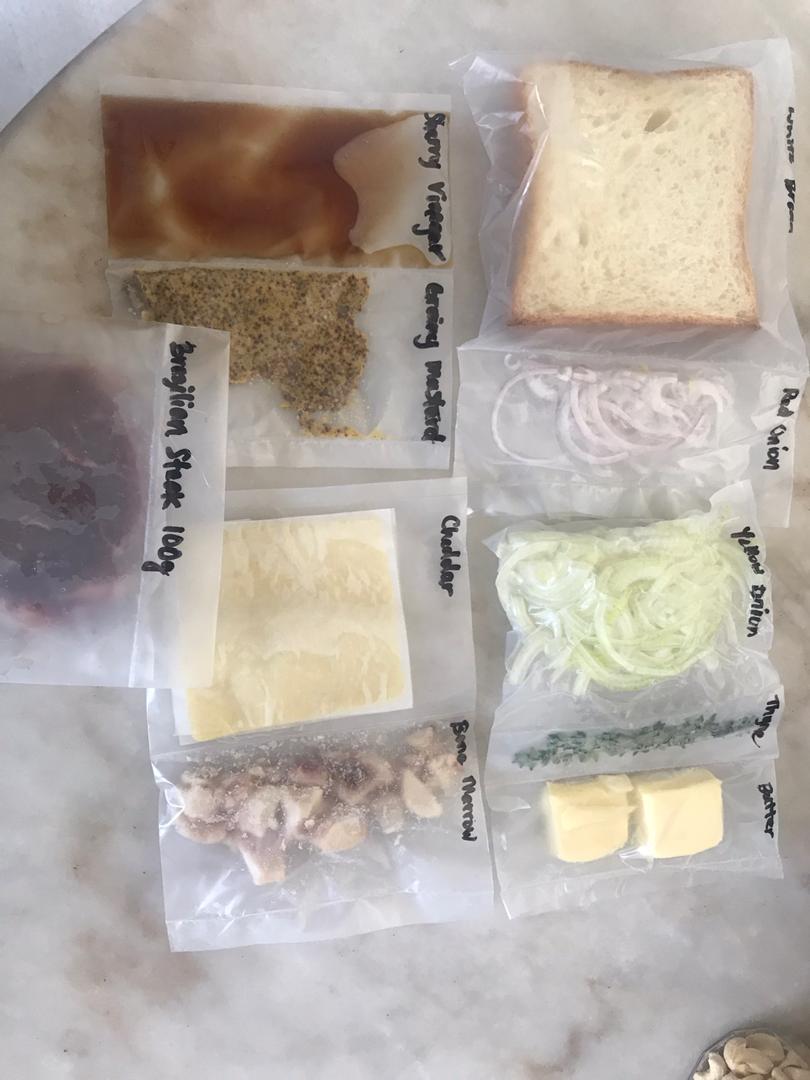 Char Line asado + bar is a South American inspired grill house located in Bukit Damansara. They cook using a custom-made wood-fire grill — in fact, the word 'asado' actually refers to food that is cooked over these open fire grills. 
A few months back, Char Line began selling MealBoxes containing all the ingredients needed to make an awesome meal from home, all of which is prepped and measured exactly for that dish. 
They've got a wide variety of MealBoxes available, with options such as Cherry Tomato Linguine with Wild Rocket, Pan Seared Snapper Nicoise Salad and Eggplant and Tofu Rice Bowl. However, it seems that only a few of these are available at a time — when I bought my MealBox earlier this week, only MealBoxes #1, 2, 6 and 10 were on the menu. 
For this article, I decided to skip the cheapest option and go for something with a bit more bite — MealBox #6: Steak Sandwich with bone marrow & caramelised onions.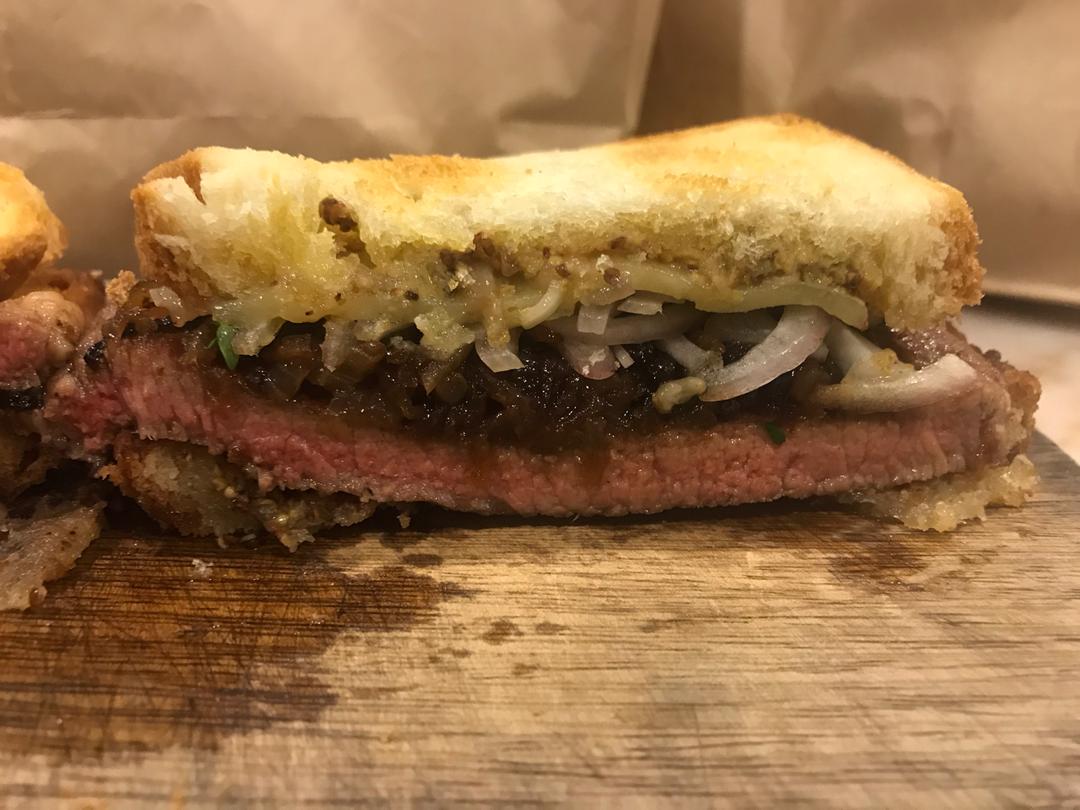 Price Range: 
In case the dish names haven't tipped you off yet, this place is pretty pricey. The one I bought, Mealbox #6, is a Steak Sandwich which costs RM25.00. 
Their cheapest option was MealBox #1: Cherry Tomato Linguine with Wild Rocket, which costs RM15.00. 
However, if you want to go all out and create the ultimate weekend meal, go for MealBox #10: VACUM Ribeye Steak, which will set you back between RM110.00 (250g steak) and RM210.00 (500g steak). This premium meal comes with a choice of sauces as well as several add-on options to help you create an unforgettable meal.  
Ease of Cooking:
This one took the longest and most effort to cook, a task not helped by the fact that the MealBox doesn't come with instructions. 
Luckily, I discovered that they've got all the cooking instructions on their website, but I personally would have preferred having a physical copy on hand because having to frantically unlock my phone to double check halfway through cooking really isn't ideal. 
Fortunately, once you get the instructions, they're very clear and straightforward. They do assume that you have access to all the right kitchen equipment and such, but you can probably make do — for example, I didn't have a blowtorch to melt the cheese, so I just stuck it into a toaster for a few minutes. 
Taste: 
In one word: Indulgent. 
This was by far the most delicious dish on this list. The caramelised onions, the perfectly cooked steak, the taste of the bone marrow, the tartness of the mustard… all of it combined to create possibly the most amazing sandwich I've ever made with my own two hands. 
10/10. Best sandwich I've ever made. The only thing I disliked about it was the fact that I was forced to share with my family members. 
Final Verdict: 
This is definitely not the kind of meal you can have every day. Save it for special occasions or if you want to show off your cooking skills to impress a date. 
Where to Get: 
To pre-order a MealBox, just go to Char Line's website. 
Note that Char Line doesn't actually do deliveries, so you have to either go pick up in person or arrange for a third-party delivery such as Lalamove or Grab. 
5) Kembara Meals (For Those Who Want Maximum Convenience)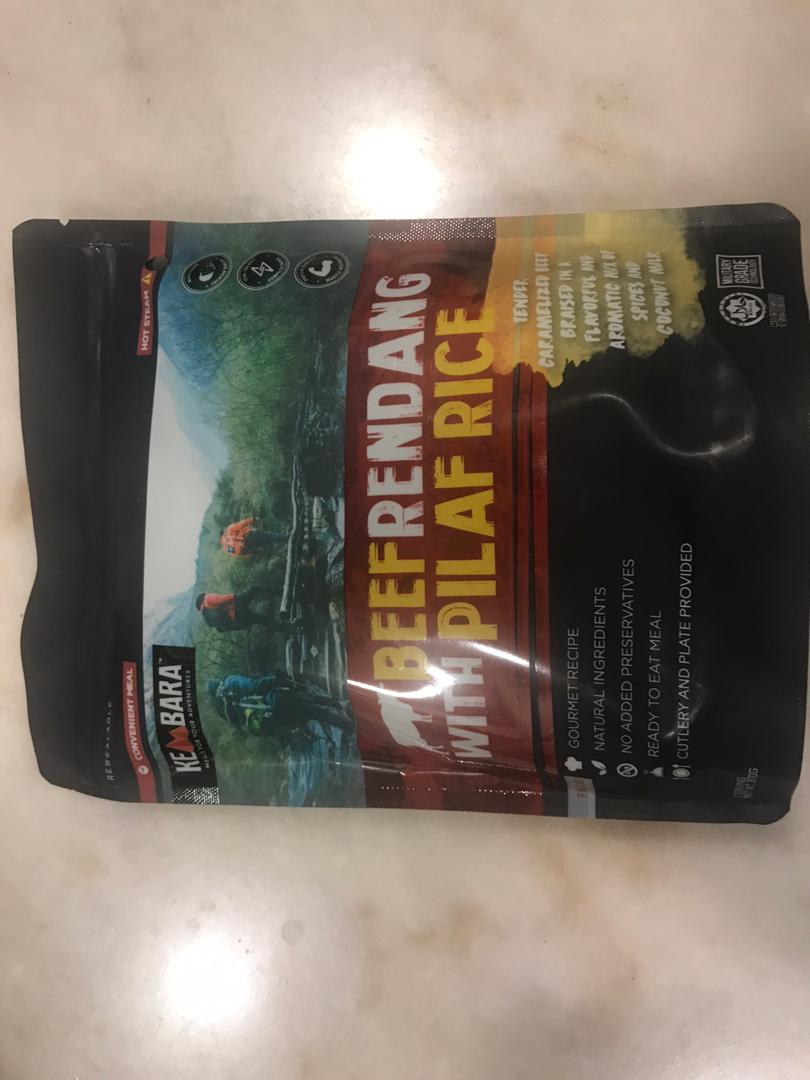 Unlike most of the other options on this list, Kembara isn't a restaurant or cafe. 
Instead, they're a company that specialises in creating premium outdoor and backpacking food. Their meals are touted as being healthy, shelf-stable, self-heating and preservative-free dishes that can easily be prepared any time and any place. 
While most of us can't really leave our houses at the moment, Kembara is still a source of super convenient meals. They use special self-heating technology which allows you to cook a meal without the need of a fire, stove or even hot water! 
But is it really worth it? Let's find out.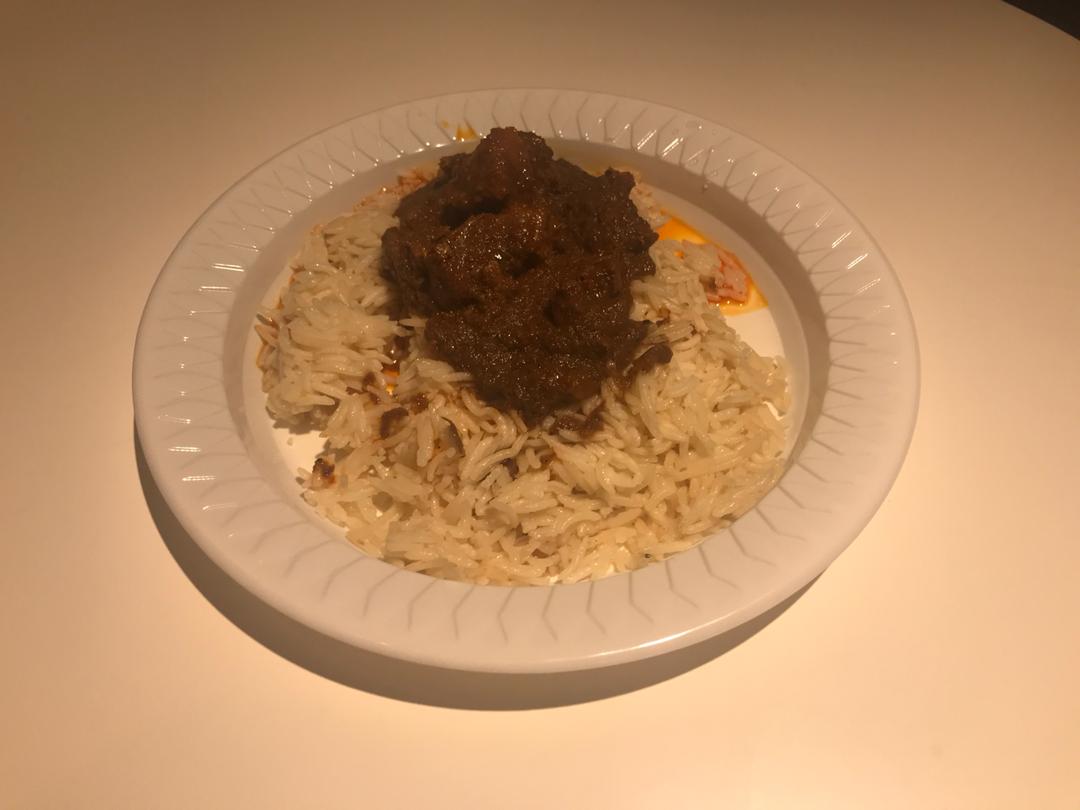 Price: 
Kembara currently offers four different flavors: the Beef Rendang with Pilaf Rice, Chicken Masak Merah with Tomato Rice and Nasi Lemak with Chicken Rendang are all RM18.90, while the Lamb Kuzi with Hujan Panas Rice is RM21.90. 
They also offer plain Basmati White Rice for RM5.90. All of these options can be bought individually or in combos of 6, 10 or 20 packets at a time. 
Ease of Cooking: 
This is definitely the easiest to cook out of all the options on this list. It's literally just adding water! 
To be more specific, you have to open up everything and place the special food warmer (which looks like a square white packet) back into the bag along with the packets containing the food itself. Then, pour in about a cup of liquid — I used tap water, but according to their website you can use just about any liquid, including salt water, fresh water and even coffee!
After you've added the liquid, simply leave the bag standing upright for around 10 minutes and the food warmer will magically heat up the water, cooking your food to perfection. 
Taste: 
At the moment, I've only tried the Beef Rendang. Taste-wise, it's nothing too special. It tastes like a very generic rendang. 
However, the sheer convenience of having a nice hot meal after pouring in water and waiting a few minutes is pretty amazing. It's just as convenient as instant noodles, but much better quality. 
Final Verdict: 
Not something I'd have everyday, but nice to have a packet or two stashed away in case of emergencies.
Where to Get: 
You can buy these packets through Kembara's website as well as their official Shopee account.
Eating Responsibly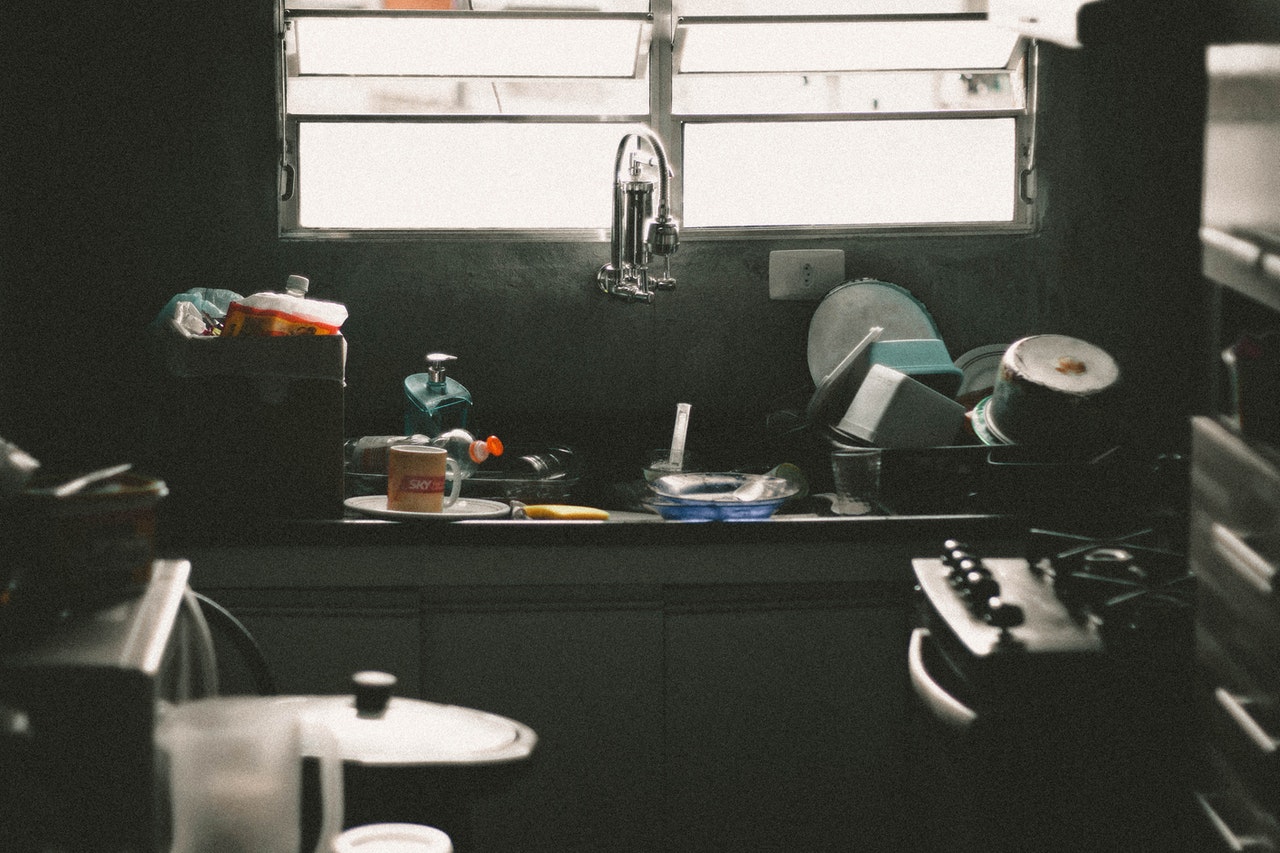 Out of all the countries in the world, Malaysia is renowned as a 'food capital' due to the sheer variety of food available. Even when it comes to meal prep, we have so many different options at our fingertips that it's honestly incredible. 
However, the flip side of the situation is that we Malaysians also waste a frankly absurd amount of food every year. Meal preparation helps to cut down on this wastage by ensuring that we only prepare and consume exactly as much as we need. 
Aside from that, meal prep also makes it easier to enjoy a healthy, balanced diet — something that a lot of us need. So the next time you find yourself reaching for that packet of Maggi Mee, why not start practicing meal prepping instead?