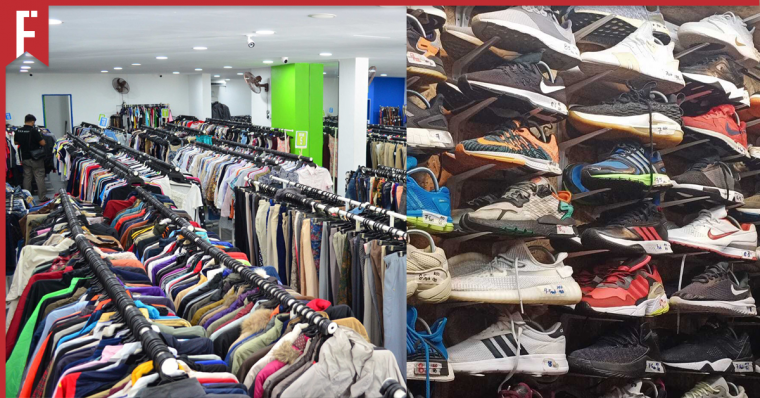 I wasn't really a fan of thrifting since it seems so tedious and time-consuming to be flipping through piles and piles of mismatched, multi-coloured clothes just to find something that catches your eye, instead of just going to a store and buying a shirt that you already know is available and that you know you like.
At least, that's what I thought before. Going thrifting now is like going to the beach with a metal detector. You can go for hours but find nothing you like. But sometimes, you get lucky and find a beautiful treasure that you'll wear for the rest of your days. With that mindset, I kind of enjoy thrifting now. It's also a great way to shop if you're on a budget. And a lot of places have really cool gems that are just waiting for you to get your hands on.
If you're a thrifter, you've probably heard of some of the places that are on this list and are probably more of an expert than I am. If you aren't but you're looking to get into thrifting, I have a few suggestions on where you can start off!
Family Bundle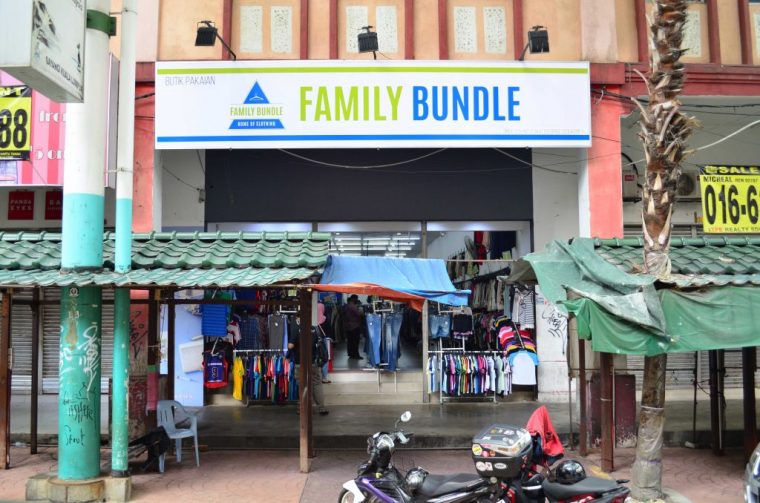 A nice place to start, in my opinion. There are over 15 branches scattered all around KL, Selangor and even Perak. I've only been to the ones in Ampang so far and I can tell you that they have quite an extensive selection of clothes to choose from. The prices range from as low as RM5 up to RM20. And trust me when I say that you're going to want to clear out your schedule for the day. You think that you'll only drop by and "look around"? Oh you poor, poor soul. Buddy, you give yourself too much credit.
Thrift stores like these are like a black hole. They suck you in the deeper you go in them. There's just so much to choose from. You can also find clothings that are from your favourite brands like Uniqlo for only RM20! I'm not kidding. A normal shirt at Uniqlo would at least cost you RM60, right? So RM20 is more than a bargain. They don't only sell clothes, you know, but accessories as well! If you'd like to survey their options before you head on down there yourself, you can check out Family Bundle's website first.
Address: 1, Jalan Awf 1, Ampang Waterfront, 68000 Ampang, Selangor and other stores in KL, Selangor and Perak.

Opening hours: 10am – 10pm, Monday – Sunday
Bundle Preloved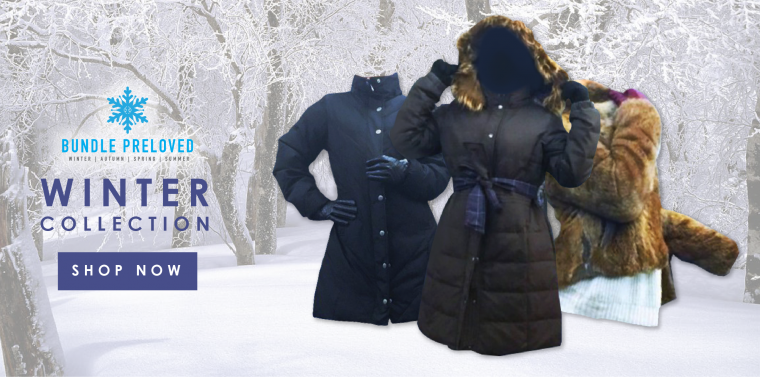 Bundle Preloved is the place to stop by if you're looking for budget-friendly winter clothes. See, since the borders are open and everyone nak bercuti, what's the harm in saving a little money by purchasing from a bundle shop like this instead?
Prices of these winter jackets and other winter accessories and clothes go for as low as RM50 per piece. RM50 for a winter/autumn coat in good condition? That seems like such a steal! If you don't believe me, check out their website for more deals.
Another nice part is that if you're shopping for your kid, a winter coat for them would only cost you RM30! Come on, you're going to tell me that doesn't entice you? It's not like you live in a country that has cold weather anyway. So keep the money that you were saving on winter clothes you'll only use once or twice a year and use the extra cash for your other travelling plans instead!
Address: F5-2, Bukit Jalil Signature Office, Persiaran Jalil 1, Bukit Jalil City, 57000, Kuala Lumpur

Opening hours: 10.30am – 7pm (Monday – Friday), 10.30am – 9 pm (Saturday – Sunday)
Jalan Jalan Japan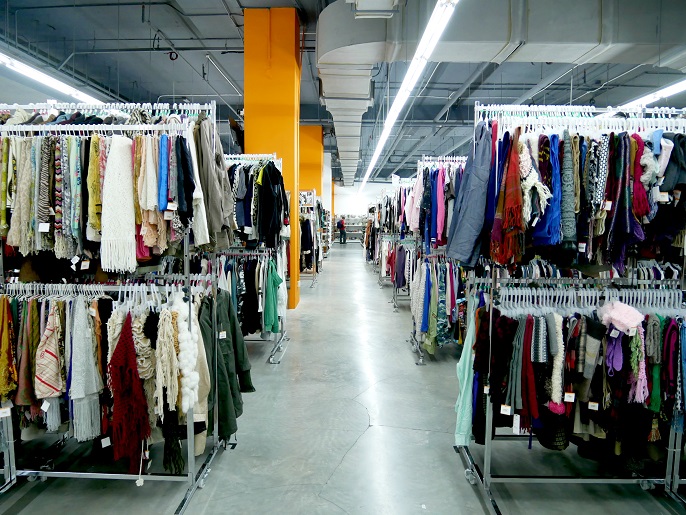 I have to admit, I've been here more times than I can count. And I will continue to go here a lot more times in the future. Ever since I found out about them on TikTok, I've been obsessed. Jalan Jalan Japan has so many options — from accessories to kitchenware, they even have a sport's section. Nothing is not there.
I personally love their selection of kimonos. They're all different patterns and all are unique. It's like if you buy one, no one else would have the same design. I don't know where or when I'd be donning a kimono though, but it's always a good thing to have options in your wardrobe. I usually go to the one in Taman Melati, but they have a lot of other branches all around Malaysia for you to browse at too. Whatever your heart desires, they probably have them on their shelves for you.
Address: Unit L3 Level 1Shamelin 56100, 032, Jalan Wangsa Perdana 1, Au 3, 53300 Kuala Lumpur, Federal Territory of Kuala Lumpur or other branches in KL and Selangor

Opening hours: 10am – 10pm, Monday – Sunday
JBR Bundle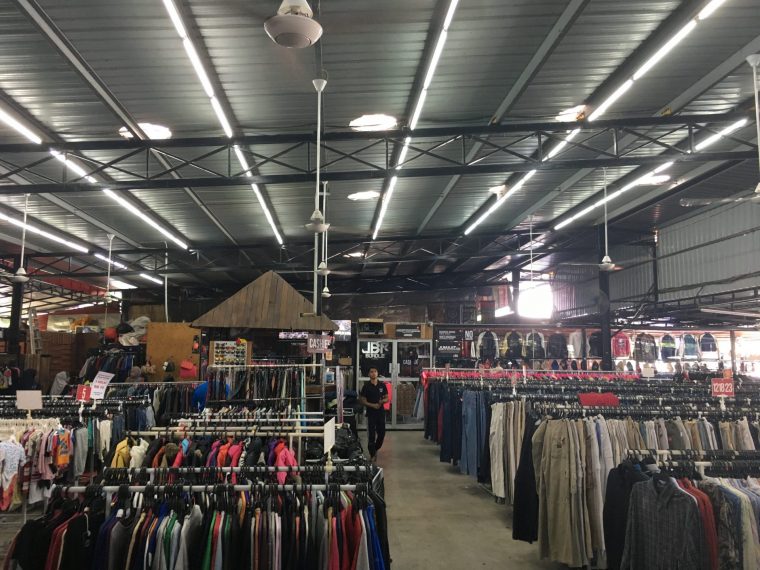 I have had my fair "run-ins" with JBR Bundle. Mostly because I'm always looking for new ways to style different clothes and accessories. But also because they're one of the only bundle shops that opens until midnight. And when I'm out wondering the streets looking for places to go to, it's usually in the middle of the night. And I have to say, I've bought a few very nice clothes here that have become a constant appearance in my everyday wear.
The branch that I always frequent is the one in Shah Alam and it's so huge that I had to go back three or four times after the first visit. I had only rifled through a quarter of the store by then, I think and you best bet that I will be going back.
The clothes are all so cheap! I bought a military jacket for my dad for only RM10. I'm not even sure if it's legal for him to wear it outdoors — but RM10? If you're looking for other options besides clothes, there are toys too! So if you're on a budget and shopping for a present for your tiny loved ones, they have quite a few really nice collections in great condition for really cheap.
Address: Jalan Penyelenggara U1/73, Hicom-glenmarie Industrial Park, 40150 Shah Alam, Selangor

Opening hours: 10am – 12am, Monday – Sunday
TPD Bundle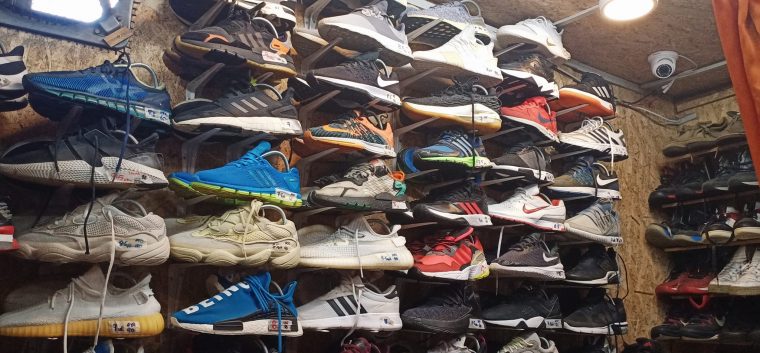 TPD Bundle is a little bit different than the others. It's located at quite a small place in Taman Putra Damai, Petaling Jaya. It's a small shop that sells used clothes and tons of shoes. I'm talking about shelves and shelves of so many different kinds of shoes. A lot of them are also from brands that you may recognise, such as Nike and Adidas.
If you're looking for some kicks on a budget, this is the place to go. Those used branded shoes are in amazing condition, from what I've seen of their videos, and a lot of them have a starting price from as low as RM60. If you're passing through Taman Putra Damai, why don't you give this store a visit? Who knows, you might leave with three (relatively) new pairs of shoes.
Address: Jalan PJU 1a/46, Taman Putra Damai, 47301 Petaling Jaya, Selangor

Opening hours: 12pm – 8pm, Monday – Sunday
Giving Back Is Good Too
Just imagine all the stuff you'll buy if you're given a full day at even one of these places. Isn't it great? Having to shop for so much but spend so little? However, it needs to be said that you shouldn't go overboard. Just because it's cheap, doesn't mean you have to have it. Have a little decorum, okay? Leave some for the rest of the rest of us (this is also a harsh self-reminder for myself).
On another note, if you're someone who has bundled for a while and have retired, or if you're looking for ways to get rid of or give away your old clothes or accessories, instead of just throwing them away, you can always give them (back) to any of the bundle shops near you. They're always on the lookout for new clothes, after all.
There are also places that would give you some money in exchange for your old things. If you're interested in that, check out:
5 Places in Klang Valley That Pays You To Recycle