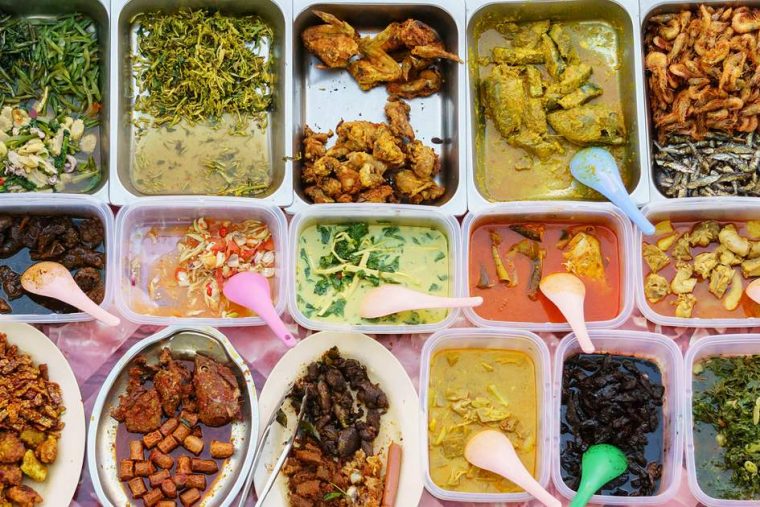 For 51-year-old Daud Ismail, October 4 2018 was a day like any other. His stall, Laksa Kebok, was well known locally for its delicious laksa, and he had customers coming from as far away as Ipoh to try it. Ismail sold laksa for RM12 per kilo, and during weekends and public holidays sales could reach as high as 100kg a day. 
As he prepared to open his stall that morning, Ismail had no idea that his entire life was about to be turned upside down.
Daud Ismail's little stall in Kupang, Kedah, received many customers throughout the day. One of them was Abdul Manan Abdul Hamid, who said that his 28-year-old son, Abdul Rahim Abdul Manan, used to love eating from Laksa Kebok. However, the laksa that he bought that day included an unwelcome ingredient: a type of bacteria known as salmonella enterica serovar weltevreden.
"I bought three packs of laksa from the stall for my family… but we began experiencing unusual diarrhoea (after eating)," Abdul Manan recalled during an interview with Sinar Harian. Three of his family members, including Abdul Rahim, were admitted into Gerik Hospital the next day. However, by that point, it was already too late. Abdul Rahim's condition had deteriorated too much, and he passed away on the same day.
He wasn't the only victim either. On October 7 2018, a 70-year-old woman from Perak also passed away after consuming laksa bought from Laksa Kebok. Including these two deaths, no less than 83 people were sickened as a result of eating food bought from Ismail's stall. 
How Could This Have Happened?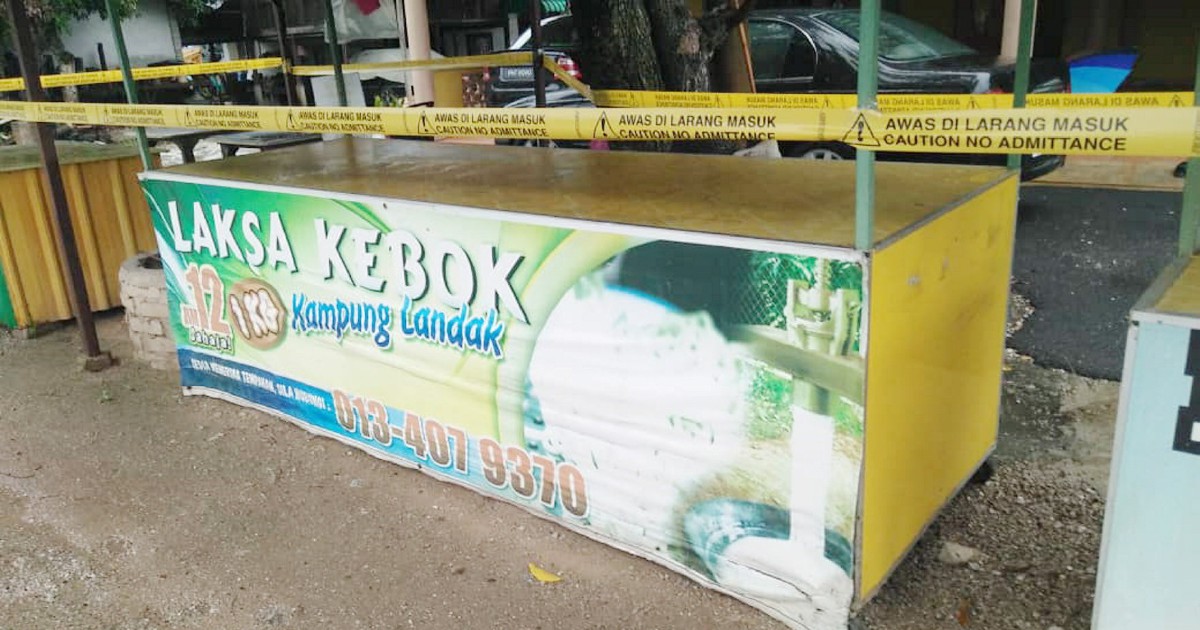 According to Health director-general Datuk Dr Noor Hisham Abdullah, salmonella bacteria was discovered in the clinical samples of patients and the laksa itself. 
"The bacteria is detected in the laksa noodle which was bought last October 4 at a food stall. The laksa noodle was produced at a processing premises which is also owned by the food stall owner," he explained. 
He suggested that the food poisoning might have been the result of improper preparation or storage of the stall's laksa noodles, adding that while this incident was now under control the public were advised to always practice good food hygiene before tucking in. 
But Fast Forward to 2020, and Laksa Isn't the Only Food That's To-Die-For
2020 has been a stressful year all around, but as the MCO is slowly relaxed, Malaysians all across the country have been taking the chance to go out and enjoy their favorite restaurants and hawker stalls once again. 
But as delicious as it is… how safe is our food, really? 
Do You Know If Your Food Was Prepared Properly?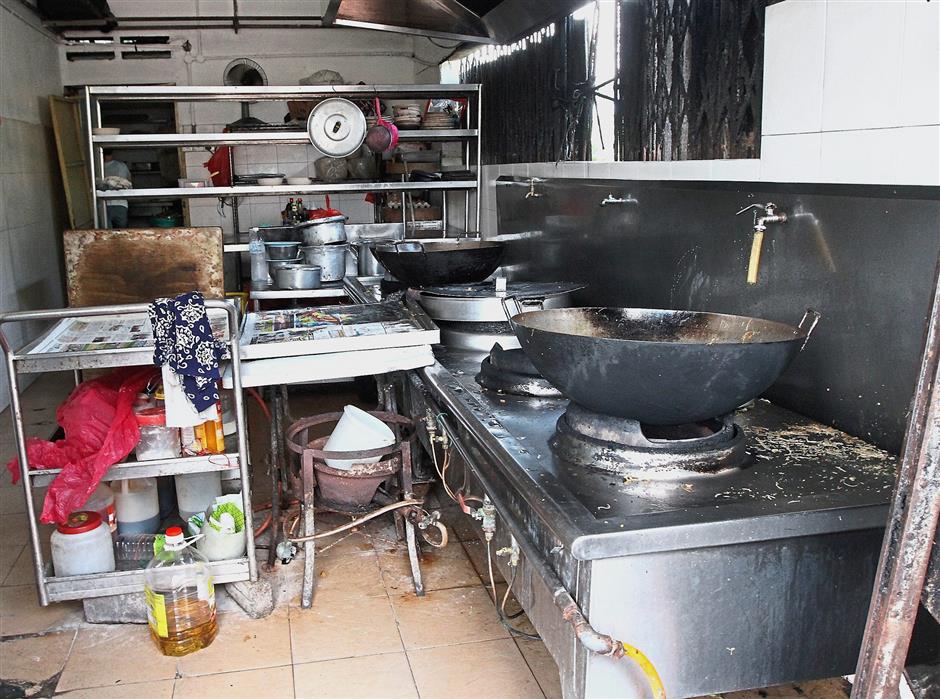 Malaysians have always been passionate about food. If only we were just as passionate about food safety. 
Back in February, a famous eatery in Bangsar was shut down for two weeks by the Kuala Lumpur and Putrajaya Health Department after a number of food safety and hygiene related violations. 
A raid conducted by the department's enforcement team issued no less than 15 notices to the premises operators for offences such as cockroach and rat infestations, messy fridge storage areas, and oily kitchen floors. 
The worst part? This wasn't some low-quality place serving terrible food. The stall was actually pretty famous for its mamak-style fish head curry and fried chicken, with long lines from hungry diners every lunchtime.
It makes you wonder: what kind of bad practices could your favorite makan area be hiding in the background?
Even If The Chefs Are Careful, It Might Not Be Enough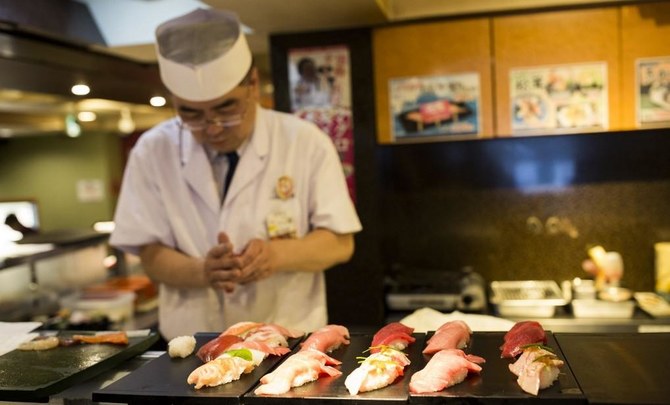 Over the past month alone, Kuala Lumpur City Hall (DBKL) inspectors have ordered the shutdown of no less than three food preparation businesses under Section 11 of the Food Act 1983 after discovering that they were operating in unhygienic conditions.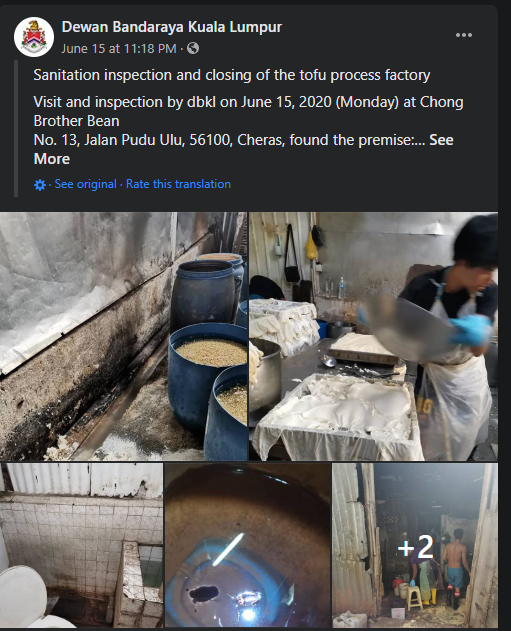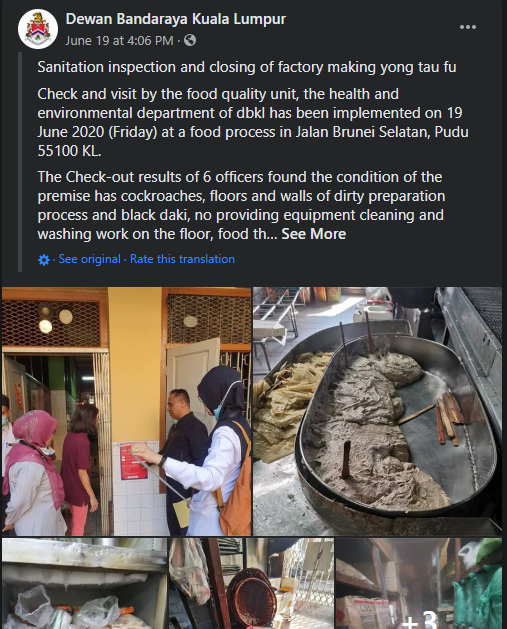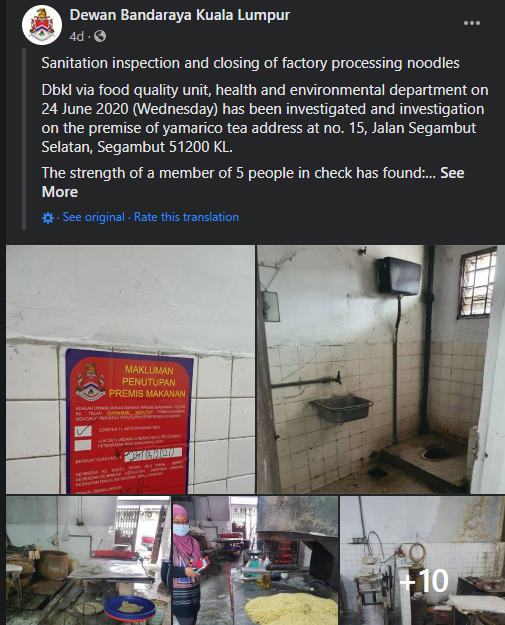 So What Can We Do To Reduce the Chances of Food Poisoning?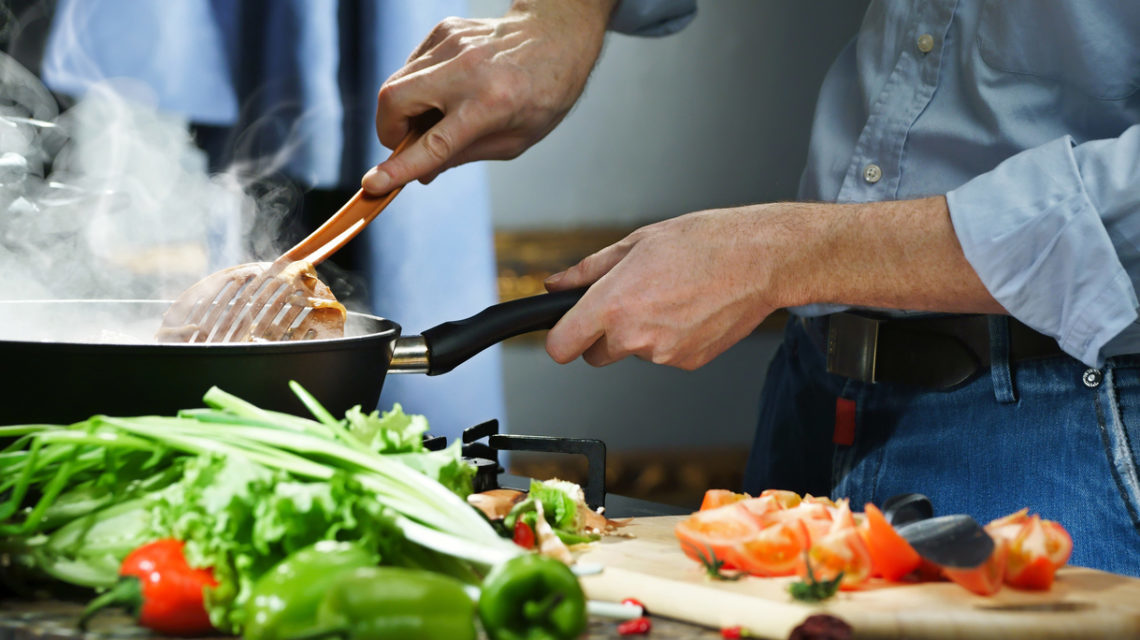 Honestly, the easiest way to avoid food poisoning is to simply cook for yourself. After all, what better way is there to ensure that your food is safe? 
If you're not used to cooking, here are a few simple steps that you should follow:
Clean your hands, worktops, and dishcloths

Use separate chopping boards for meat, fish, and vegetables

Cook your food thoroughly to kill off bacteria

Make sure that your fridge temperature is below 5 degrees Celsius

Throw away anything that's past its 'use-by' date, even if you think it still looks good
But What If I Want to Eat Out?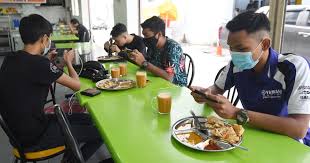 Eating in is all well and good, but even the most dedicated home cook will want to enjoy a nice meal outside every once in a while. 
But whether you prefer to tapau something from the local hawker center or sit down with a massive steak from a fancy restaurant, there are still a few things you can do to reduce the risk of food poisoning. 
Pay Attention to Your Surroundings
Whenever you enter a restaurant, make sure to look at what's around you. Take a close look at how clean the dining areas and bathrooms are as well as how tidy and organized the staff are. Even if you can't inspect the kitchen in the back, the cleanliness and orderliness of the front end can tell you a lot about what things are like behind the kitchen door. 
Avoid High-Risk Foods
Try to avoid eating raw or undercooked meat, seafood, and eggs. A well-done steak might not taste as nice as a rare, but it's much safer. Aside from that, stay away from buffets or salad bars. I love them as much as the next guy, but bacteria can spread rapidly in such places as a lot of people touch both the food and the utensils. 
See, Smell, and Taste
If your food does not look, smell, or taste right, do not be afraid to send it back to the kitchen. Don't force yourself to eat if you feel that something's off about your dish. Also, remember to check the temperature before you dig in – a lukewarm dish may be a sign that it's been left out in the open for too long. 
Eat Your Leftovers Quickly
Some families (mine included) like to tapau their food if they can't finish everything. This is usually fine since it helps to prevent food wastage, but make sure to store your takeaways properly in the fridge. Try to finish it within 2 days, but if it looks, smells, or tastes off, it might be better to just bin it instead of taking a risk. 
Eat Somewhere Else
Ironically enough, if you're really worried about food poisoning, it might be good to know that chain restaurants such as McDonalds and KFC are statistically safer. They might not serve the healthiest meals, but chains tend to put a lot of time and effort into ensuring food safety as they are very worried about bad publicity (imagine if one bad McDonalds caused a boycott of McDonalds all across the country!). 
As a side note, if you have any worries about an eatery's hygiene, you can leave a complaint at the DBKL local call center at 1 800 88 3255. 
But How Cautious Should We Be?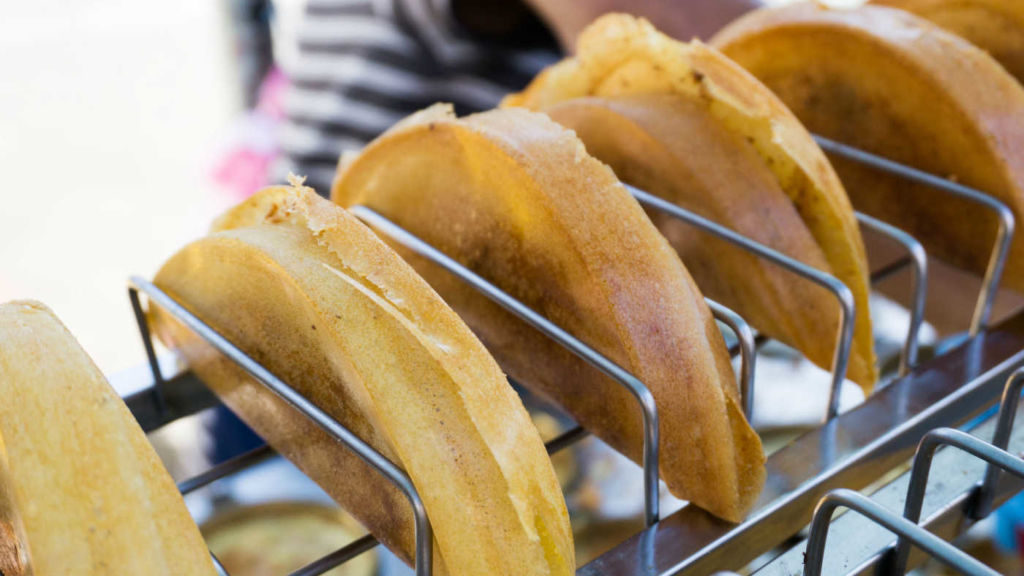 I admit, it can be hard to know where to draw the line. Some of the best meals I've had have been in small hole-in-the-wall style places where they've been doing things the same way for decades. And while pasar malams have never been the most hygienic places to eat, I'm eagerly awaiting the day when I can go and enjoy my favorite murtabak and apam balik stalls once again. 
For me, the rule of thumb is to eat at places where I wouldn't mind bringing my family. Even if the food has been getting the most amazing reviews online, if there are lots of flies or cockroaches scurrying around, I'm outta there. 
Now that the MCO is being relaxed, many of us are eager to get out of our homes and jalan jalan once again. If you're planning a relaxing weekend getaway, click HERE to see some of the best vacation destinations within driving distance of KL.