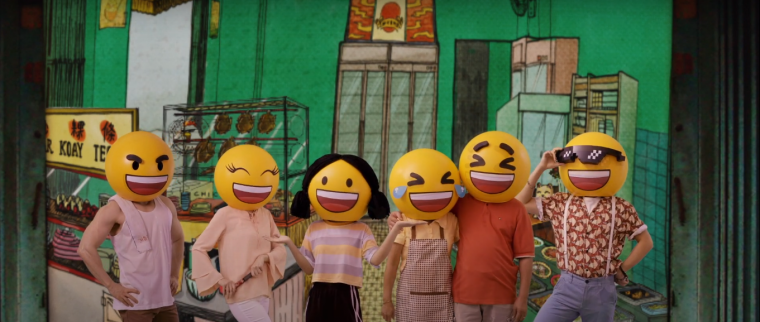 There are some things that just get you straight into the festive mood. Although things are sure to be different this year, no Chinese New Year celebration is complete without some over-the-top and heartwarming CNY ads. 
As the Lunar New Year looms over the horizon, let's take a look at some of the best CNY ads that have been released this year. 
1) Tesco: The TESCO ONG Medley 2021 
Break free from last year's suay and usher in the new year ong with Tesco! A compilation of some of the most common Chinese New Year music styles, this video shows how you and your family can get everything you need to enjoy a fortuitous CNY at Tesco. Are you prepared for "Ong Sana Ong Sini"?
2) F&N Malaysia: #SapSapSuiCNY
The phrase Sap-sap Sui means something along the lines of "easy job". With so many things that need to be prepared, F&N Life have come up with a fun CNY rap video to show how they can make your celebration easy and entertaining. It may be short, but the music is so addictive that you'll be going "Sap-sap Sui" all day long!
3) SolmJenn: Best CNY Song 2021
When a local talent is having problems with her director's super kiasu behaviour, how is she to produce an awesome CNY video? By asking all her fans for help, of course!
4) Gamuda Land: Rejoice in Harmony
This year's Gamuda Land video has taken on a slightly different approach with an Emoji-themed video — a representation of all the emotions in our virtual conversations today! Watch Ah Bi, the baby of the family, try to save her family's struggling kopitiam business in this cute little film. 
5) Watsons Malaysia: Watsons CNY #HappyBeautifulYear 2021
Featuring a star-studded cast of local talents, this CNY video celebrates the meaning of togetherness and family bonding. When the Lu Lian sisters decide to do a reunion concert after more than 20 years of hiatus, they must learn to put aside their past arguments and forgive each other. 
6) Grab Official: HUATever you want, Grab STILL got
A continuation of their last CNY video, this year's Grab video once again stars the Ong family as they learn to tai chi all their problems away. Even if you can't leave the house, you can still get huatever you want this CNY 2021 with the power of Grab!
7) Setia Today: Different Traditions. Same Celebration.
When it comes to Chinese New Year, every cultural group has their own unique way of celebrating it; everything from the food we serve to the decorations that we put around our homes can change from family to family. This video celebrates the fact that although our individual traditions may differ, we all celebrate the same new year. 
8) Daikin Malaysia: The Extraordinary Family
This Chinese New Year, an ordinary man strives to win over the hearts of his terrifying parents-in-law. But it turns out that even in a world of superpowers, the guy holding the aircon remote will always be super cool. 
CNY 2021 is Almost Here!
Although CNY 2021 is definitely going to be very different, we should not remain too focused on the negatives.
During this Chinese New Year, let us all celebrate the positive side of life and usher in the year of the Ox with a sense of joy and prosperity. 
To help your party get started, don't forget to check out some of this year's best CNY music videos to get into the true Chinese New Year spirit!