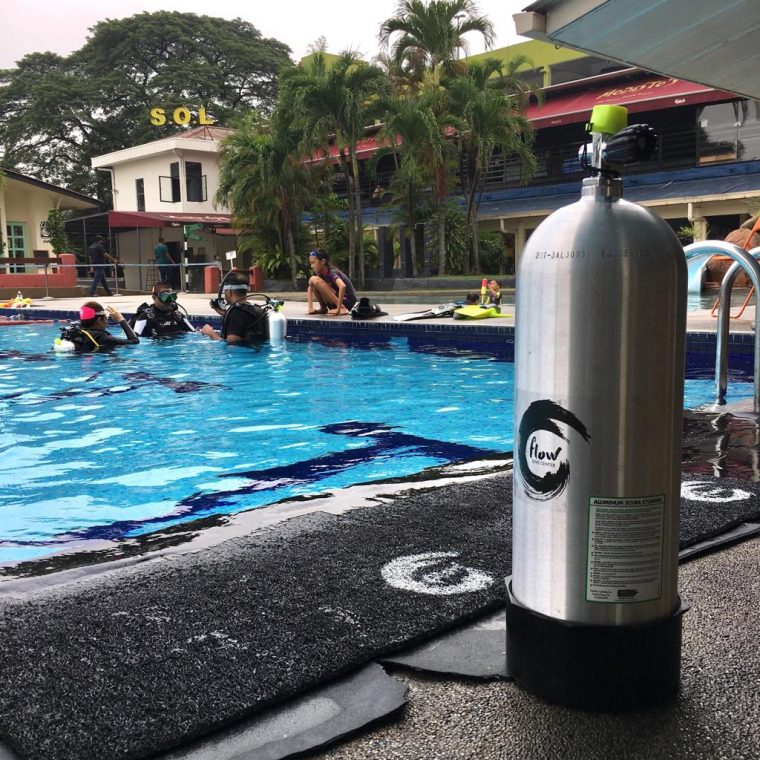 For as long as I can remember, I've never had any problems swimming. Unlike some kids, I've never really been afraid of the water.
Part of this is probably due to how I was exposed to swimming from a very young age. According to my mum, I learned to swim before I learned to walk. I didn't start with any official classes or anything — my parents would simply wrap my little baby body in floats and toss me into the pool until I figured out how to paddle around by myself. 
As far as swimming lessons go, it was surprisingly effective. 
But while I've always felt comfortable with swimming, there is one particular activity that I've never really had the chance to try until very recently: diving. 
Going Under(water)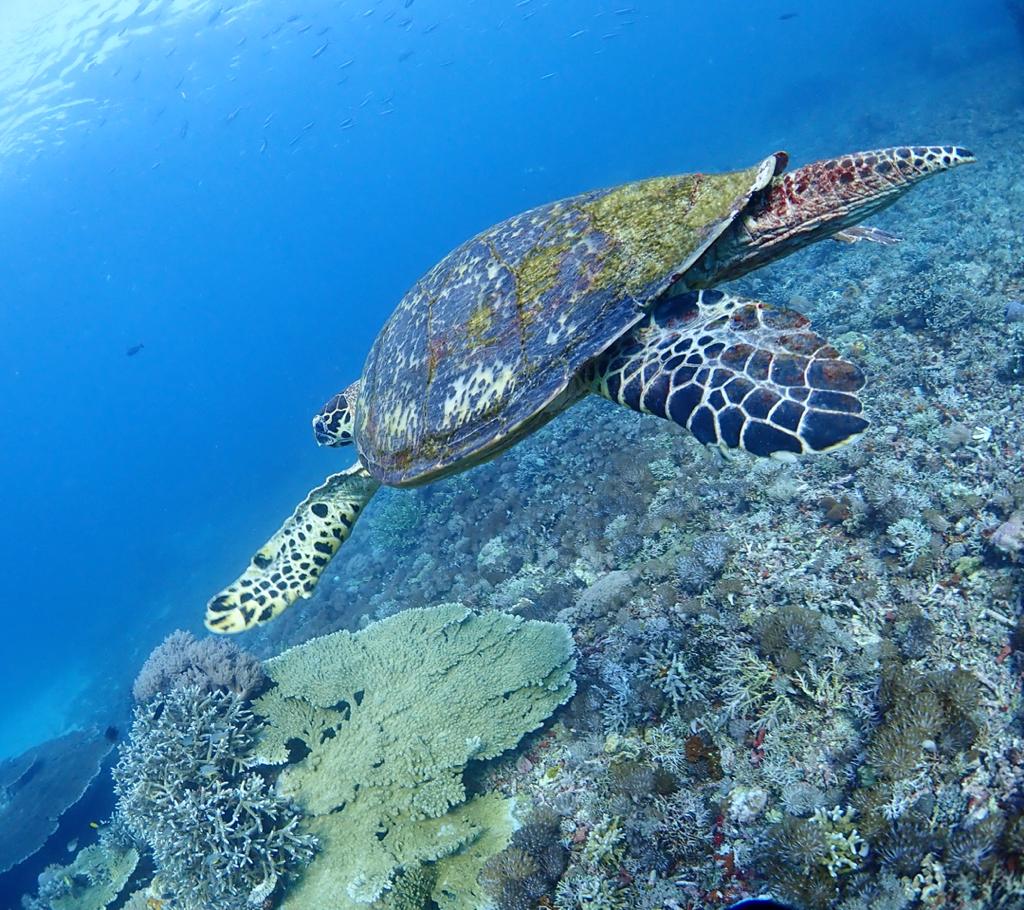 Swimming in the sea is very different compared to swimming in a pool. For one thing, the water tastes of salt rather than chlorine (not that you're supposed to drink it either way). 
For another, swimming in the sea gives you a chance to see the wondrous underwater environment that surprisingly few people have ever seen in person. For those who learn how to dive and get up close and personal, it's almost like slipping into a whole new world. 
For Melanie Hwa, owner of Flow Dive Center, it's a world that everyone should experience at least once in their lifetimes. 
"There's so many different benefits when it comes to diving," she said. "One of it is that you get to connect with nature. There are so many things that you can only see underwater. If you think about it, the world is over 70% water — there are so many things under the surface that we can never see on land!"
Going With The Flow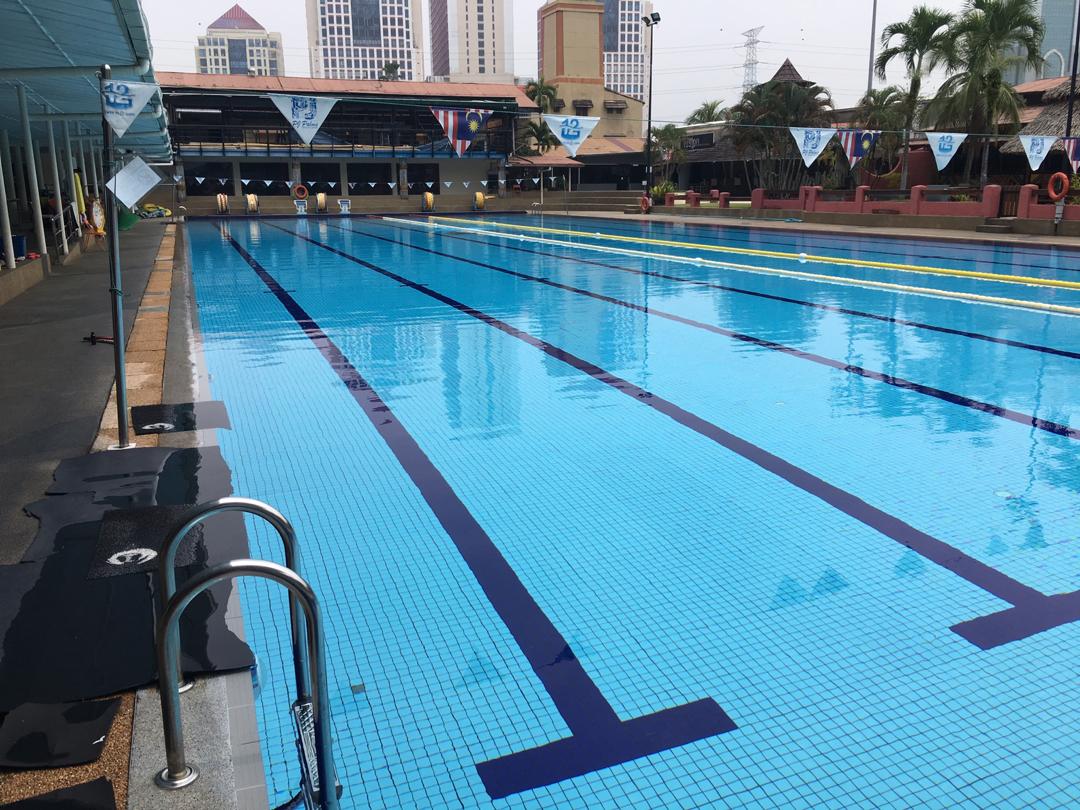 When I think of a "dive centre", the picture that comes to mind is a somewhat shabby place next to a seaside resort. The kind of place where gullible tourists pay exorbitant amounts of cash to rent dodgy diving equipment or get a few perfunctory lessons from an old guy who looks like he's spent way too much time out in the sun. 
So imagine my surprise when I learned that there was a diving center less than 10 minutes away from my house in the heart of PJ!
Flow Dive Center is literally just a few minutes walk from Amcorp Mall. Their swimming pool is tucked away in a small, oasis-like compound in the middle of a busy neighbourhood. 
"We call ourselves a 'bespoke' dive centre because we cater to our customers' requests," explained Melanie. "We try to cater not just to our customer's wants but also their needs, especially when it comes to learning."
Anyone Can Learn to Dive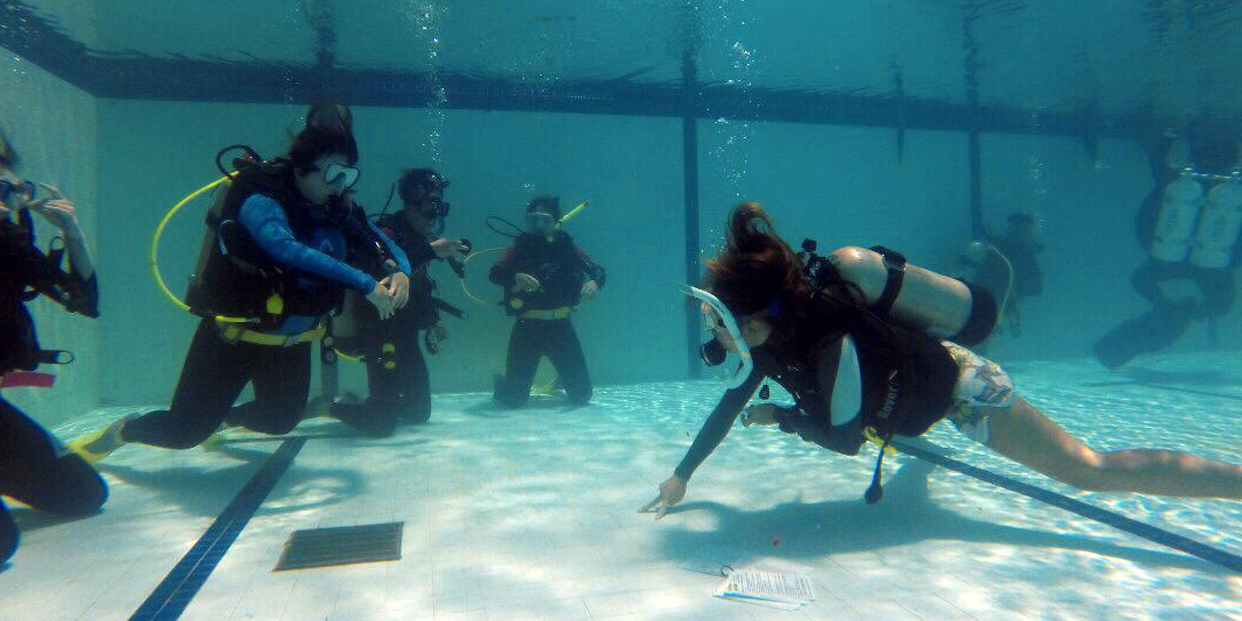 Despite what some may think, scuba diving isn't an elite sport that's only available to the young and rich. As far as Melanie is concerned, everyone can — and should — be able to dive. 
But you don't have to drive all the way to the coast just to learn diving. 
"We give you a chance to dive even in the heart of PJ," she said. "We have something called the Discover Scuba Diving. It's an experience programme that's only one and a half hours long that lets you experience what it's like to breathe underwater, what it's like to use diving gear and what it's like to be weightless underwater."
Aside from Discover Scuba Diving, Flow Dive Center also provides everything from ordinary swimming lessons to programmes designed to help prospective divers earn their open water license — if you don't know what that is, think of it as a driving license, but for diving.
"When you get your driving license, you need to learn the theory, then go drive in the compound, then finally you go on the open road. The open water license is like that — you start with theory, then you practice in the pool and finally you show that you can dive in the ocean."
So what does this license actually allow you to do? 
Simply put, it lets you dive anywhere in the world. It's a lifetime license, so once you've earned it, there's no need to worry about renewal fees and such (though if you haven't dived in a while you might want to brush up before you go jumping into the ocean). 
Looks Nice, But How to Afford?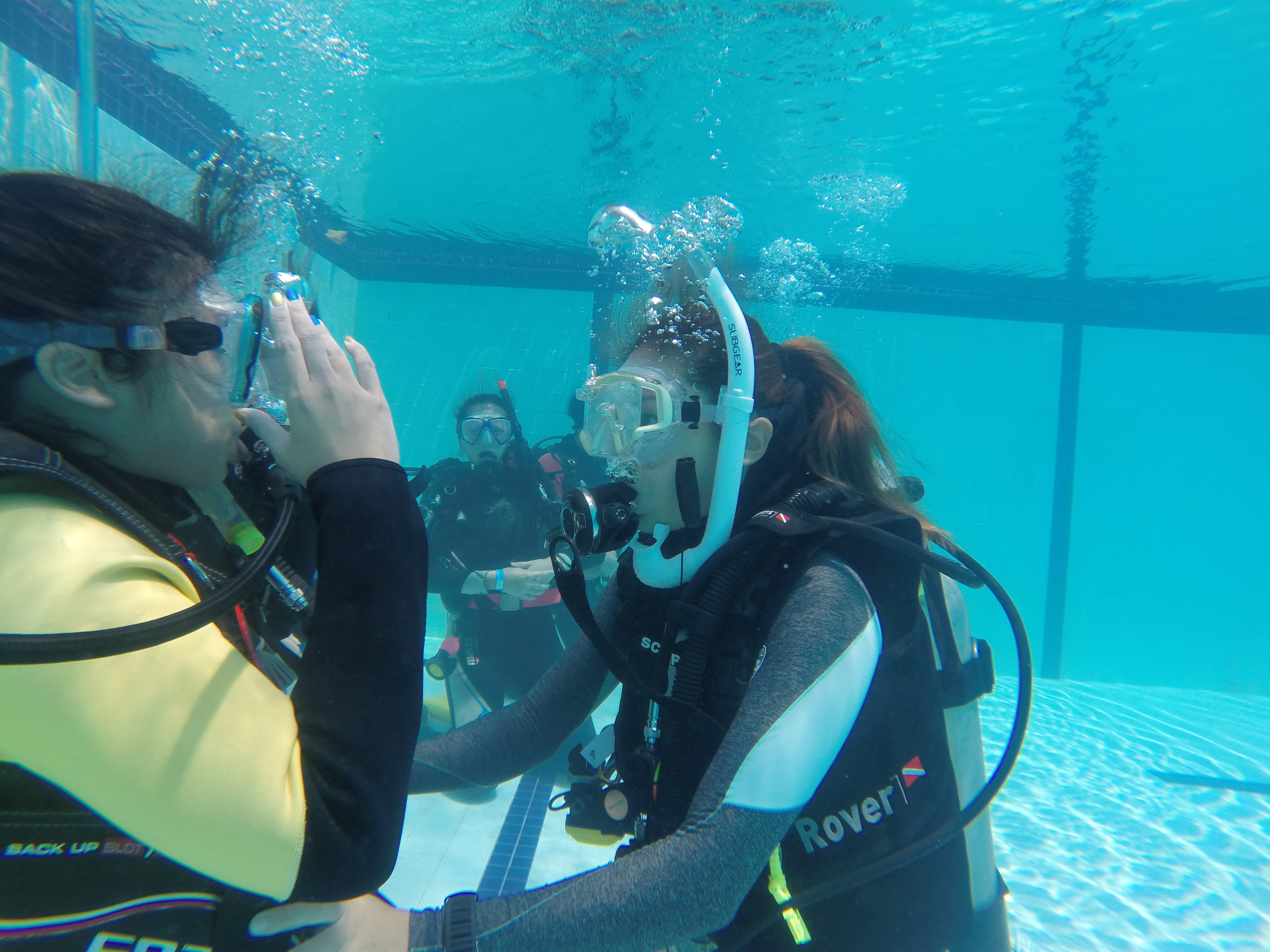 Everyone seems to assume that diving is an expensive hobby. After all, even if you've got the license, don't you need to be rich to afford to go diving in the ocean nowadays? 
Melanie disagrees. 
"A lot of people think scuba diving is very expensive, but Malaysia actually offers some of the cheapest diving options in the world. 
If you look at all the learning courses, the price will be about RM1,000 plus — which is about what you'll pay for a driving license," she says 
If you're looking at the equipment, an average set of good quality equipment (fins, mask, BCD, regulator, etc.) will need about plus-minus RM5,000. But that's going to last you for at least five to 10years as long as you take care of it properly. 
"If you ask me, it's not too expensive compared to things like cycling where a good bike can cost RM15,000 to RM20,000."
Of course, you don't need to own your own gear in order to go diving. In fact, usually divers won't buy their own oxygen tank. If you've ever taken a trip to the seaside, odds are you can find plenty of dive centres where you can rent a tank and all the other equipment you'll need for a small fee.
However, if you plan to be diving frequently, Melanie believes that it's better to buy your own personal gear instead. 
"In the long run it makes more sense to get your own gear. It's not only more cost effective, but also you will be more comfortable in terms of safety, cleanliness and so on. 
With rental gear, they will give you good functioning gear, but since they use it every day there's always going to be some wear and tear. It's normal to have a bit of leakage or other minor issues, so it's very important to double check your gear when you receive it and also before you dive." 
A Holiday Trip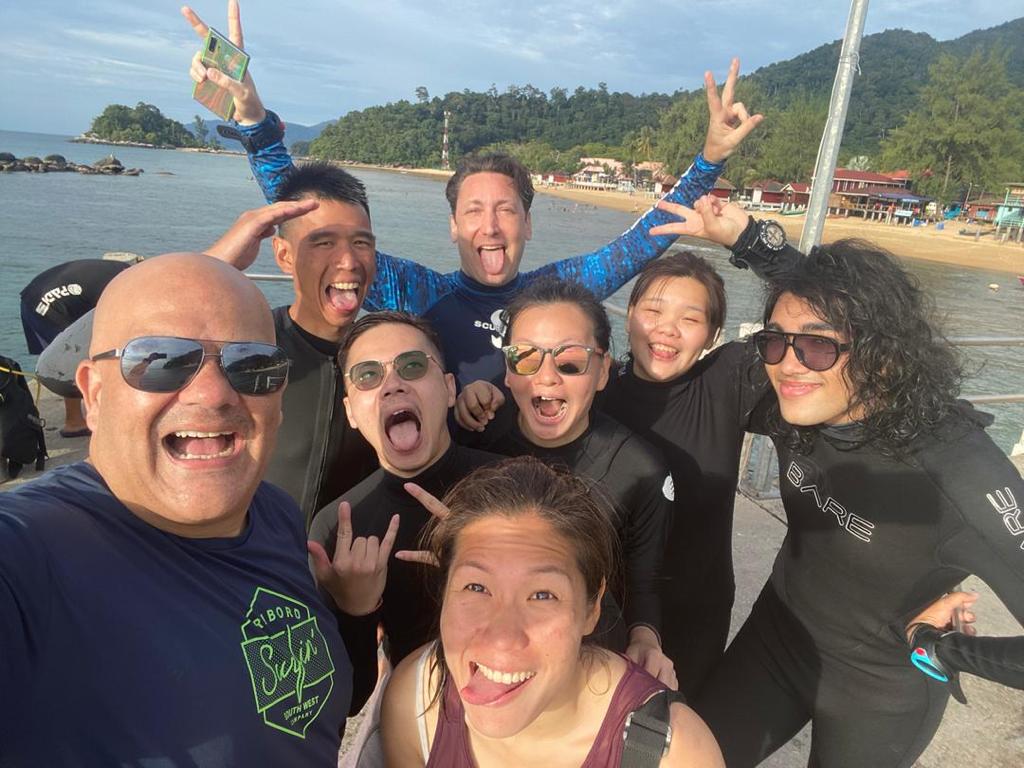 For Melanie, the main cost of scuba diving doesn't come from the license, the lessons or even the equipment — it's the travel costs. 
"If you just look at the diving itself, it's not very expensive. A big part of the price is because we are not staying beside the ocean. So whenever we go, it will be a trip. 
The reason it is so expensive is that every trip you go you'll want to stay at least 3 to 4 days to truly enjoy the holiday. If you just go for 1 day or even for 2-days-1-night, you won't have the time to relax and immerse yourself in the experience."
If you look at it that way, going diving will cost about the same as a holiday. So why not make it an actual holiday trip? 
Besides, even once the ongoing pandemic is dealt with, it's probably going to be a lot safer (and cheaper!) to plan a vacation here in Malaysia rather than flying abroad. 
Fortunately for any prospective divers, Malaysia is actually considered one of the best places in the world to go on a diving holiday. Whether you're vacationing on the east coast or visiting the coastlines of Borneo, there are hundreds of tropical islands and beaches where you can dive down to explore the natural beauty of the coral reefs. 
"We are very, very, very lucky to be in this part of the world. Malaysia, Philippines and Indonesia are considered the Coral Triangle — the next best thing after the Great Barrier Reef. It's where you can find all the nice coral reefs."
Where to Dive?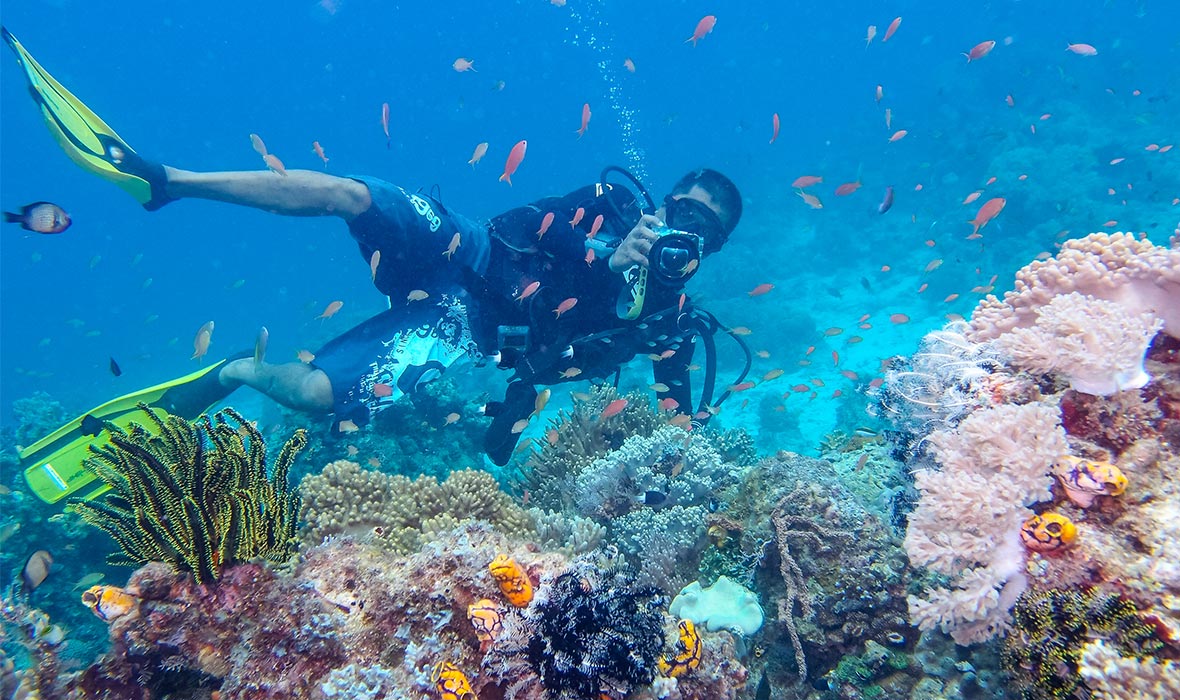 One of Malaysia's most famous diving destinations is Sipadan — a small island off the east coast of Sabah that's considered to be one of the world's best diving spots. Here, you can find more than 400 species of fish and corals, including turtles, barracuda, manta rays, hammerhead sharks and whale sharks. 
Unfortunately for prospective divers, Sipadan can be a rather difficult place to visit as there is a long waiting list — less than 200 permits are available each day!
Fortunately, while Sipadan is one of the most famous diving spots, there are plenty of other great diving destinations that Malaysians can visit. 
"The best place of course hands down is going to be Sipadan," Melanie admitted. "But we also have Layang-Layang off the coast of Kota Kinabalu. There's also the east coast — places like Tioman, Perhentian and Redang. We have just so many options."
But with so many places to choose from, how can a new diver decide where to go? To Melanie, it all comes down to what you personally want to see.
"In diving, we have this thing that we call the macro and the pelagic features. The pelagic features are usually the big stuff, hammerhead sharks, mantas and so on. The macro features are the smaller things like sea slugs, crabs, crustaceans, eels and so on. 
For beginners, maybe start with a place like Tioman first. Then once you get used to diving, you can go on and choose a place that has all the things you like best." 
Cuti-Cuti Malaysia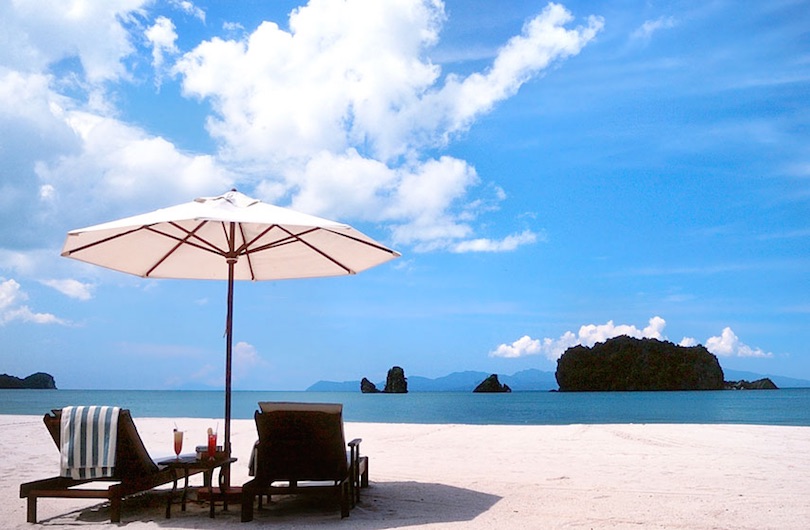 Melanie concluded that "Being in Malaysia, if you don't dive it's such a waste" 
I can't bring myself to disagree. After all, our country has long been famous for its natural beauty, both above and below the water. Even though it may not be safe to travel overseas at the moment, we Malaysians can still enjoy a tropical island holiday every year. 
If you haven't had the opportunity to visit the beaches of Borneo or the islands of Terengganu in the past, why not plan a visit during your next vacation? Not only will it help the local economy, but it'll also give you a chance to experience some of the best holiday destinations this country has to offer!