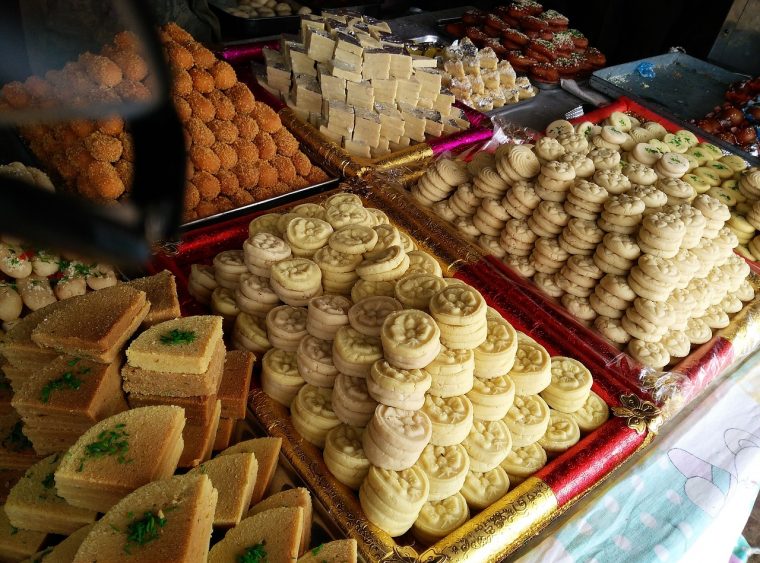 The festival of lights is upon us once again, and while Deepavali is a time for Hindus everywhere to celebrate the triumph of good over evil, it is also an important time to enjoy the company of loved ones. Apart from its religious and cultural significance, one of the highlights of Deepavali are the traditional sweets!
This year, Deepavali also happens to share the same date as World Diabetes Day. While this is a day aimed at raising awareness of the disease and its risk factors, this year also sheds light on an overlooked demographic of people who may feel left out of the festivities. We're all aware Indian sweets aren't exactly the healthiest, but it just wouldn't be Deepavali without them! 
So, this Deepavali, why not try out these recipes to not only cater to our diabetic friends or family, but to also enjoy this festive season in a healthier way?
Date Ladoos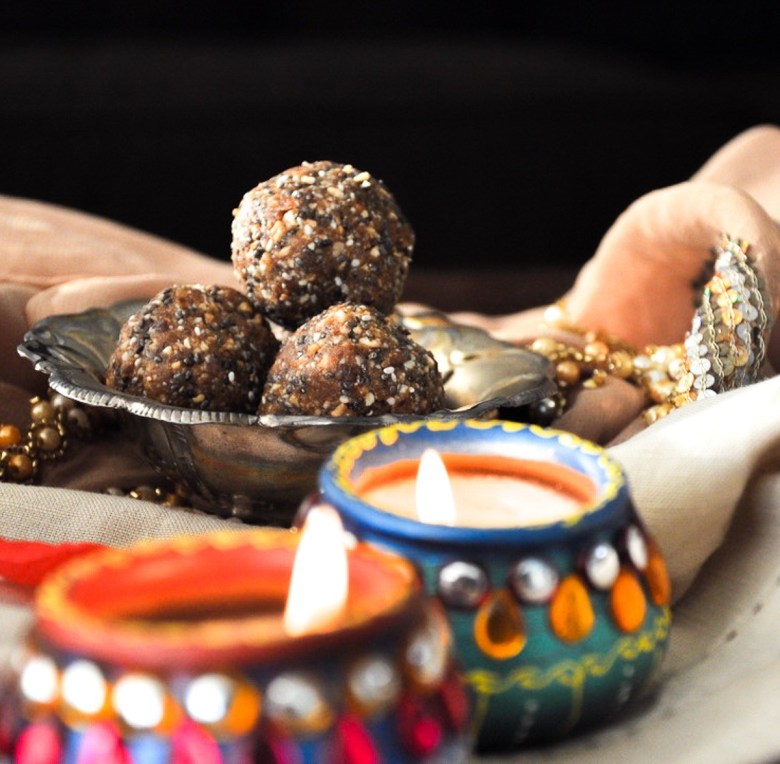 Ladoos are a Deepavali staple in most households, so it would only be right if there was a healthier alternative to this treat. 
While dates are relatively sweet, they are still safe for diabetics to eat, so long as they are consumed in moderation. In fact, dates, which is a great source of fibre, allows your body to absorb carbohydrates at a slower rate. This is important for diabetics, because the slower they absorb carbs, the less likely their blood sugar spikes after a meal! 
So, date ladoos would make the perfect deepavali treat. What's more, making these ladoos is a pretty straightforward process, and it's totally customisable, so you can add or omit anything to suit your tastes (i.e. add nuts for an extra crunch, or roll the laddoos in desiccated coconut to give them a professional look). 
Find the recipe here. 
Shahi Barfi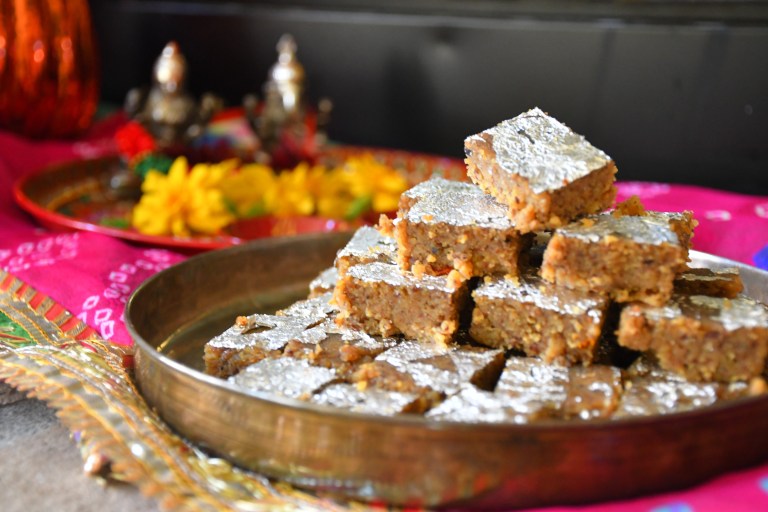 Barfi is a North Indian Deepavali must-have, and while it may look complicated to make, the process is actually simpler than you think. This diabetic-friendly recipe, apart from using dates to substitute sugar, also uses ghee, which has proven to be beneficial for diabetics. 
Ghee is an ingredient found in almost every Indian kitchen. It helps diabetics metabolise sugar and regulate overall blood sugar levels and has plenty of nutritional value, as it's rich in vitamins A and E and contains plenty of antioxidants.
Needless to say, this particular Shahi Barfi recipe would be a great treat to include for your diabetic loved ones to enjoy. 
Check out the recipe here. 
Sugar-free Kozhukattai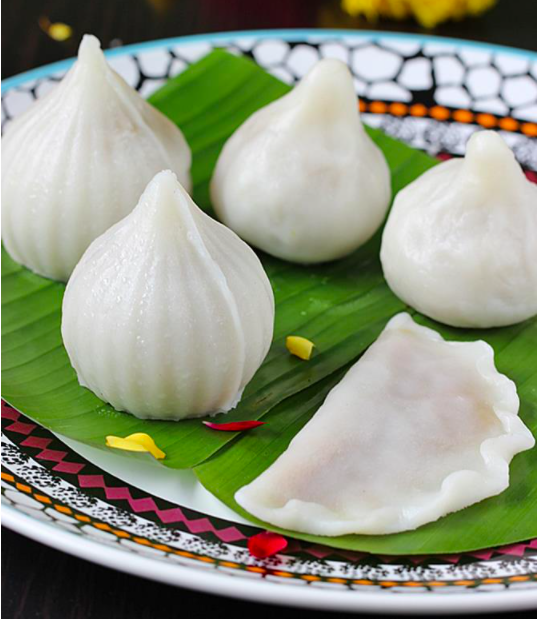 While kozhukattai (sweet dumplings) is a South Indian favourite, especially for religious festivals like Ganesh Chathurthi, it can also make a great treat to add to your Deepavali spread. Albeit sugar-free, this version is just as good as the original. Just add a sugar-free sweetener of your choice!
Popular sugar-free sweeteners like stevia help increase sugar tolerance, while also regulating and stabilising blood glucose levels. What's more, this sweetener comes from a natural source – the stevia plant. Other natural sweeteners you can use are monk fruit sweetener and date sugar. Date sugar also contains the fibre you need to help regulate your carb absorption, regulating your overall blood sugar. 
If you're keen to try out this version of kozhukattai, you can check out the full recipe here. 
Moong Dal Payasam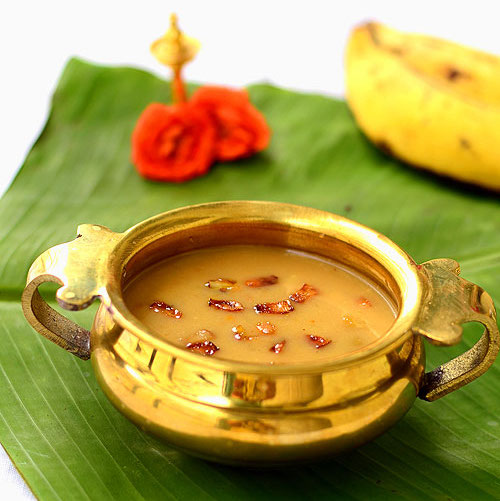 Ahh, payasam. 
What would any festival be without this classic dessert? Of course, if you're familiar with payasam, you'll know it's rich in sugar and carbohydrates — not exactly ideal if you want to avoid high blood sugar levels!
However, this particular recipe incorporates moong dal, a diabetic-friendly ingredient that is part of the pulse food group. 
Pulses, which include lentils like split moong dal, are carbohydrates, but the beneficial thing about this food group is that they do not spike your blood sugar, unlike other carbohydrate-rich foods. Pulses contain both fibre and protein, which help slow the breakdown of carbohydrates into glucose, making this recipe a great alternative for diabetics who don't want to miss out on payasam during the Deepavali festivities! 
Check out the full recipe here. 
So, now that you're familiar with just some of the ways you can make this Deepavali (and World Diabetes Day) more diabetic-friendly, go forth and spread the festive joy the healthy way!
If you're planning on visiting a friend this Deepavali, firstly, be sure to follow the relevant SOPs, but also be sure to follow this helpful guide if it's your first time at a Deepavali open house.