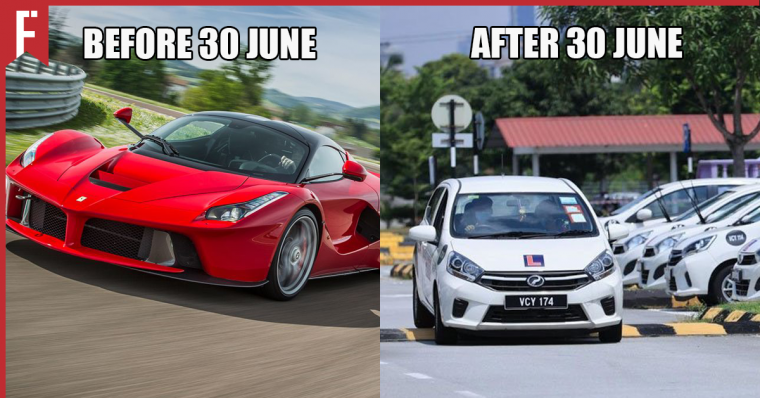 If you've ever had to drive on Malaysia's roads before, you've probably gone through at least one near-death experience.
Maybe someone tried to run a red light or tried to overtake you without giving any signal. Perhaps you met one of those wannabe racers who think it's cool to rev their engines and blast off at 100mph. Or some half-blind old lady who drives so slowly that it causes a traffic jam behind her.
Heck, if you're really unlucky, you might actually see them all in the same day!
Whenever I run into one of these kinds of drivers, I always end up fuming.
"Who taught this idiot how to drive?" I grumble, beeping my horn angrily. "Hello brother? You pass your driving test or not?!"
These People Might Not Actually Have Valid Driving Licences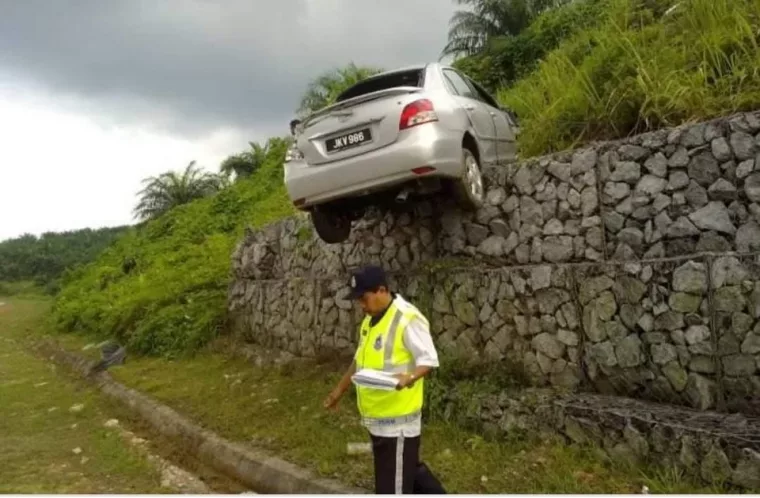 As frightening as it may sound, the truth is that not all the drivers on our roads have a valid driving licence.
In fact, back in 2016, the Road Transport Department (RTD) reported that as many as 1.2 million Malaysians may be driving around without a licence!
While steps have been taken to improve the situation, this is still rather alarming to hear. Although, it does explain a lot about why there are so many bad drivers on our roads today.
Why Are So Many People Allowed to Drive Without A Licence?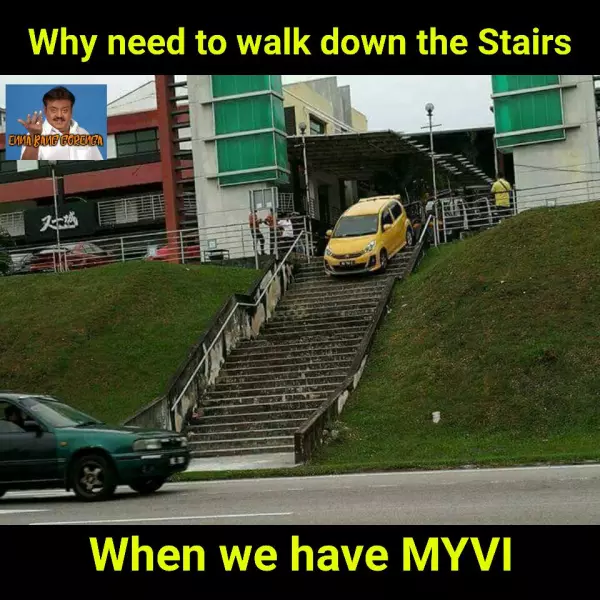 To be clear, not all of these people are completely untrained. In many cases, these are Malaysians who have gotten their driving licence and simply… "forgot" to renew them. Then they simply continued driving as normal even after their licence expired.
These situations were only exaggerated by the COVID-19 pandemic. After all, nobody wants to wait in line with hundreds of other people when there's a chance that they might get infected.
Granted, nobody wants to wait in line during normal times either, but during the MCO period, there was an extra incentive to just… ignore your driving licence expiring.
Interestingly enough, our government was actually fairly understanding of the situation. Back in 2021, Transport Minister Wee Ka Siong even announced an extended renewal period for expired driving licences.
"In this regard, the Ministry of Transport has decided to extend the renewal period… until 31 December 2021," he said.
The Deadline Is Coming Up Fast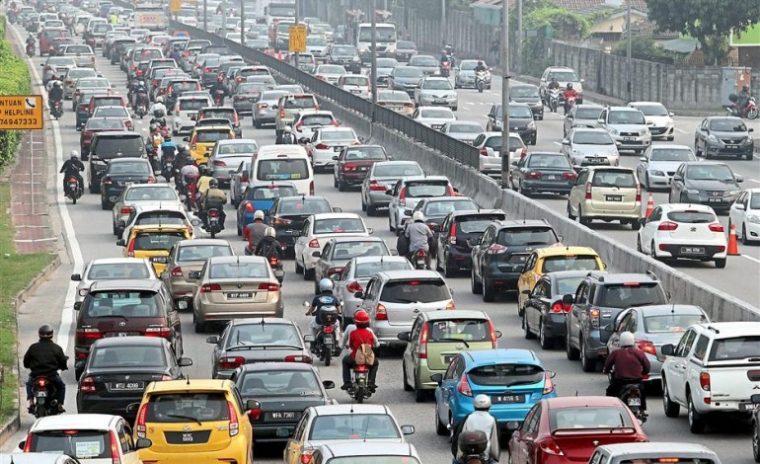 When the announcement was made, the original end date was set for 31 December 2021.
However, record checks found that even after the deadline had passed, hundreds of thousands of Malaysians were still driving around with expired licences.
When questioned by the JPJ, many of these motorists were surprised as they believed that the moratorium was still in affect.
Which is probably why in June 2022, the JPJ have made another public announcement to set a new deadline, which is 30 June 2022.
But What Does This Mean?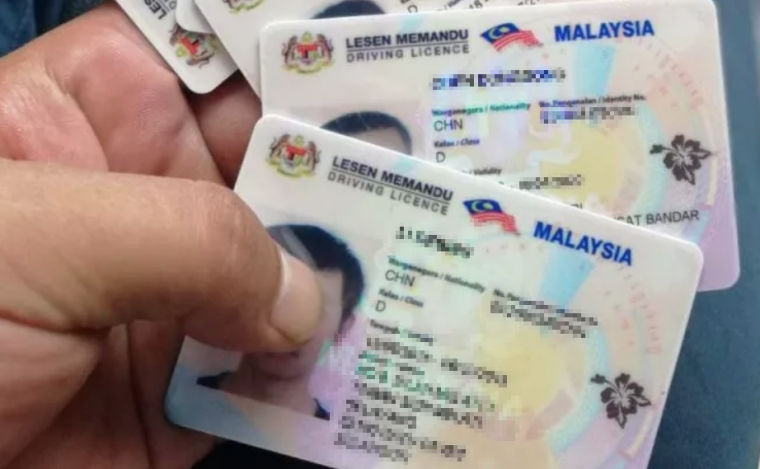 To put it simply, if you've currently got an expired driving licence, then you better go and renew it quick.
"After the 31 December 2021 deadline last year, the RTD can fine them for driving with an expired license. However, if they are caught driving after 30 June 2022, they will be issued with a summons for driving without a license," said the RTD.
To make matters worse, anyone caught driving with an expired licence after 30 June 2022 will not only have to pay a saman but may also get their licence revoked entirely. Yikes.
This means that if you want to drive again, you will have to go through a training course and re-sit all of your driving tests in order to get a new licence.
These new rules apply to five types of driving licences:
Learner's Driving Licence (LDL) expired for two years
Probationary Driving Licence (PDL) expired for over one year
Competent Driving Licence (CDL) expired for over three years
Public Service Vehicle (PSV) and Goods Driving Licence (GDL) expired for over three years
Where Can I Renew My Driving Licence?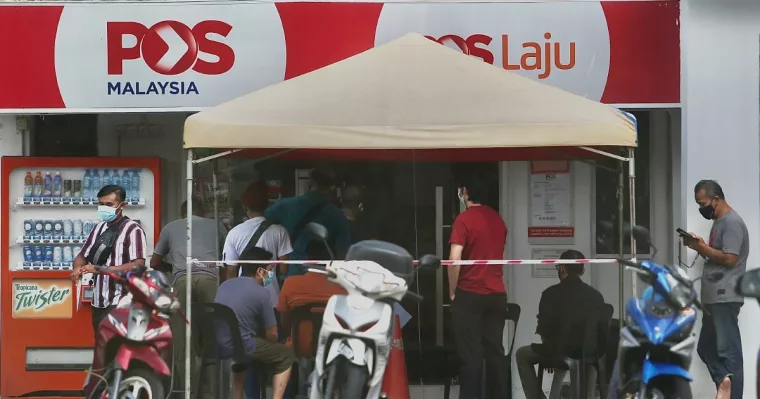 According to MyGOV, Malaysian driving licences can be renewed at:
JPJ State/Branch Offices
UTC
1JPJ Counter
eServices kiosk
Pos Malaysia Berhad (PMB) offices
However, thanks to modern technology, you can also renew your driving licence online through the JPJ Digital Platform.
Unfortunately, when I tried to do it on the official platform, the site kept bugging out. So personally I'd recommend using the more user-friendly MyEG website instead.
Whatever the method you use, it's important to make sure that your photo fits all the requirements set by the JPJ:
Only white backgrounds accepted
Size must be 25mm x 32mm
Can clearly see your face (no darkening, underexposure, visible pixels, etc.)
If you're renewing online and live within the Klang Valley, you should be able to receive your new driving licence within two working days. Those living in other parts of Peninsular Malaysia, Sabah and Sarawak will receive theirs within five working days instead.
Hurray, Now You Can Drive Again!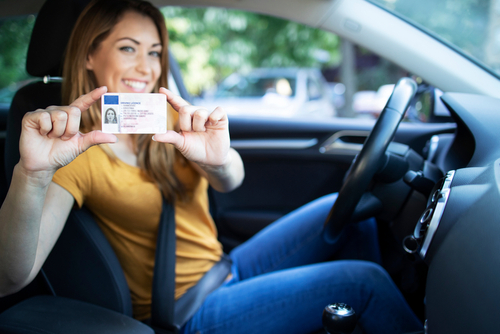 After receiving your renewed driving licence, you're free to once again go out and live your best life… well, up until you get stuck in a jam, anyway.
Sadly, despite all these years of road works and expansions, Malaysia is still not a very good place to drive around in. Heck, in May 2022, it was announced that we're one of the top ten most dangerous countries to drive in!
To learn more about the situation, be sure to check out:
Not Fast, Very Furious: Why Is KL Traffic So Jammed?