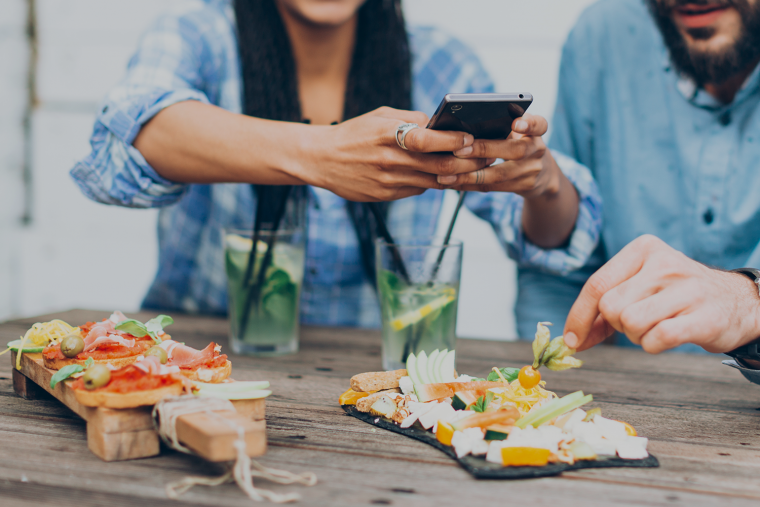 Boba tea and salted egg yolks, avocado toast and rainbow freakshakes. What do all of them have in common? 
These are just a few of the food trends that have swept through our nation over the past few years. Living in one of the "food capitals" of the world, we Malaysians are blessed with access to a dizzying variety of food and drinks from all across the world, with delicious new dishes and cuisines popping up every week to satisfy our ever-changing tastes and trends. Our well-developed palettes present an ongoing challenge to those working in the F&B industry… as well as an unprecedented opportunity. 
Over the past decade, many creative foodies have stepped up to this challenge, using local ingredients and cuisines to produce all sorts of innovative and amazing food and beverages. In fact, some of these homegrown entrepreneurs have done so well for themselves that they've been able to expand their brands internationally! 
For all you food fanatics out there, we've put together a list of the top 7 local F&B brands that you absolutely need to try. 
1) Amazin' Graze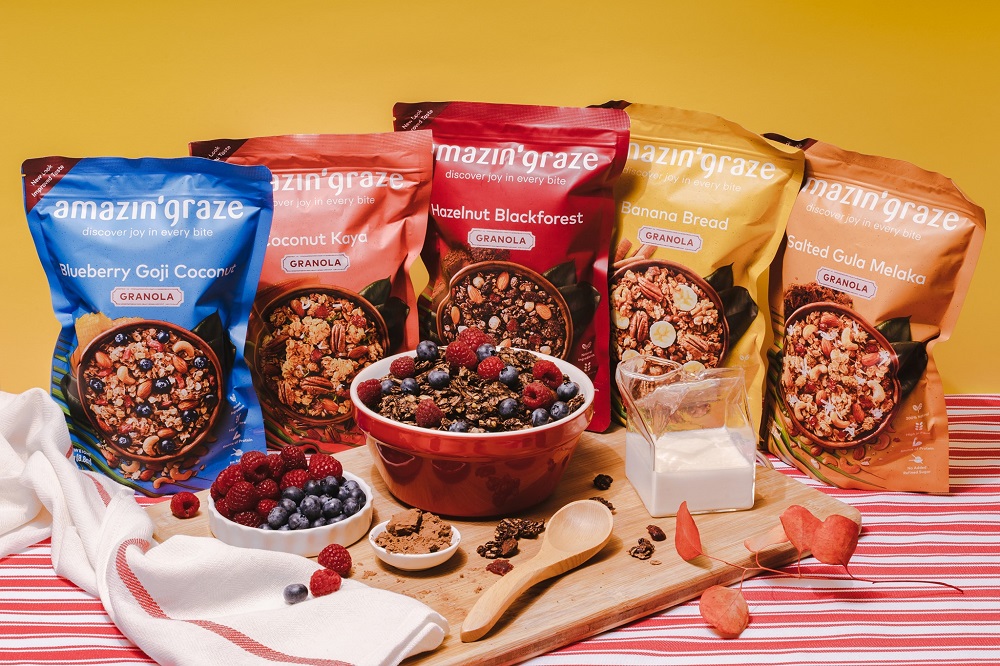 In 2015, Amy Zheng, Ching Yi Lee, and Sabrina How were united by a dream. Having grown increasingly frustrated with the lack of healthy food options around them, these three women decided to create Amazin' Graze – a company that would provide healthier food made from only the best, most nourishing ingredients. 
Today, Amazin' Graze is known for their delicious range of granola and nut mixes. Their products often feature local ingredients, with familiar flavors such as coconut, kaya, and gula Melaka being used to bring their granolas to a whole new level. Amazin' Graze also offers Amazin' Nut Butters – silky smooth and creamy butter made from 100% stone-ground toasted nuts. Health food fans can buy directly from Amazin' Graze online or check out the list of stores which carry their product range.
Price Range: Most of their Granolas are RM19.90 each. Other products are between RM11.90 – RM25.90 
2) Inside Scoop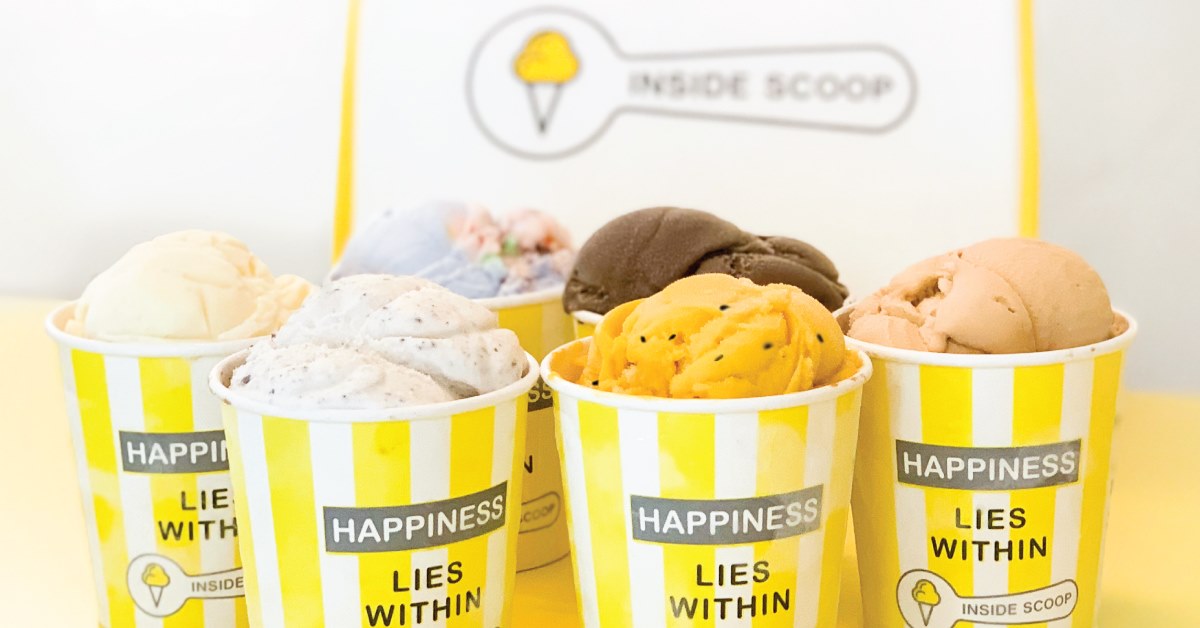 Inside Scoop began churning their iconic ice creams back in 2013. Founded by husband and wife team Edmund Tan and Lim Shiew Li, they've grown from a cozy little store in Bangsar into one of the big names in the ice cream industry, with no less than 20 outlets around the country today. 
So what makes Inside Scoop so special?  Well, they've dedicated themselves to handcrafting great ice cream using fresh local ingredients with no added artificial flavorings or preservatives. At each of their stores, you can find a rotating range of more than 70 uniquely Malaysian flavors such as Teh Tarik, D24 Durian, and Green Tea. 
For those who're feeling extra indulgent, Inside Scoop also offers buttermilk and nutella waffles that you can enjoy with your favorite scoop of ice cream. Ice cream lovers can drop by the nearest Inside Scoop outlet to enjoy a sample of their premium flavors today.
Price Range: RM8.00 (Single Scoop), RM13.50 (Double Scoop), RM18.50 (Triple Scoop). Waffles cost between RM14.50 to RM22.50 
3) Kind Kones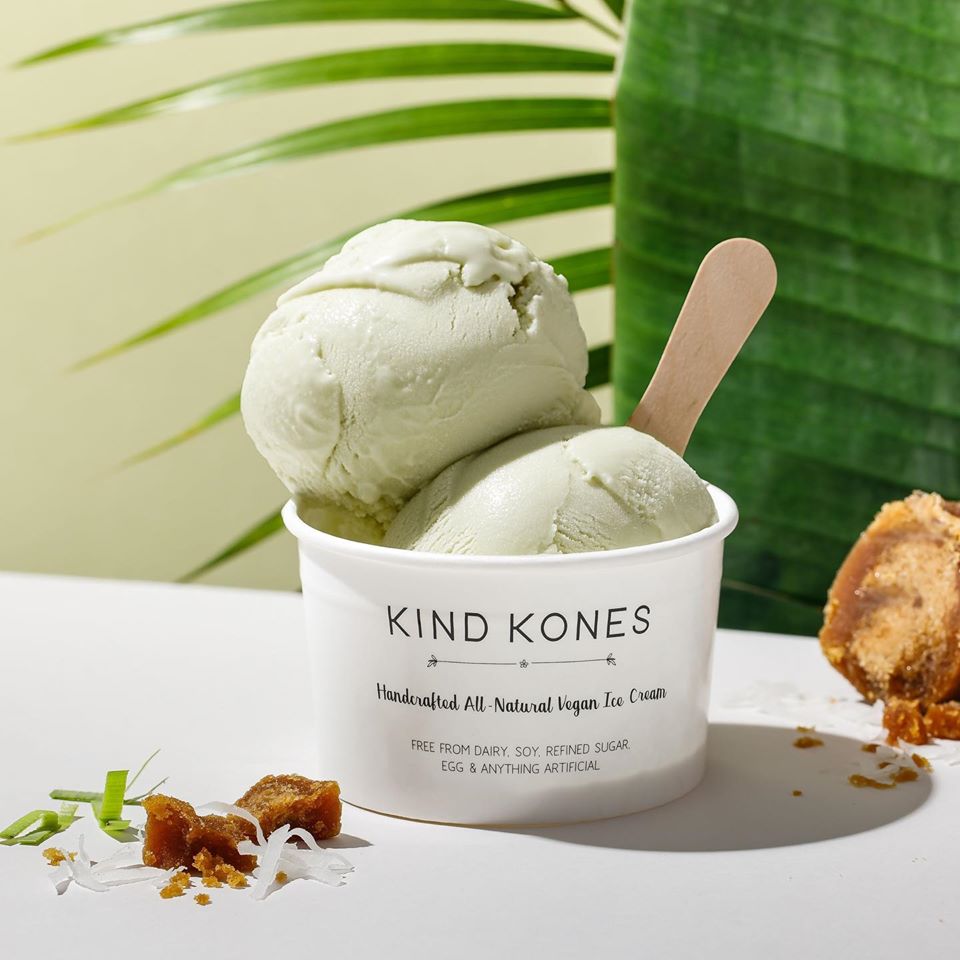 In 2017, Serina and Ishpal Bajaj were inspired to create healthy ice creams that their daughter could enjoy guilt-free. From that idea, they created Kind Kones, Malaysia's first (and biggest) vegan ice cream bar. 
They've turned traditional ice cream making on its head by taking out any eggs, dairy products, refined sugars, emulsifiers, preservatives, additives, and artificial colorings or flavorings. Instead, they use all-natural ingredients such as coconuts, nut milk, and dates, adding a distinctly Asian twist to many of their flavors. Yet despite these differences, Kind Kones' ice creams are just as good as the traditional version, allowing you to enjoy the same richness and smoothness without any of the guilt. 
But you don't have to just take our word for it – head on over to the Kind Kones outlets at 1Mont Kiara, Bangsar Village, Empire Shopping Gallery, Midvalley, or Plaza Damansara to get a taste of their delicious vegan creations for yourself! 
Price Range: RM9.90 (Single Scoop), RM17.50 (Double Scoop), RM41.50 (Take-home Pint), Premium Flavors (+RM1.90) 
4) Kubis & Kale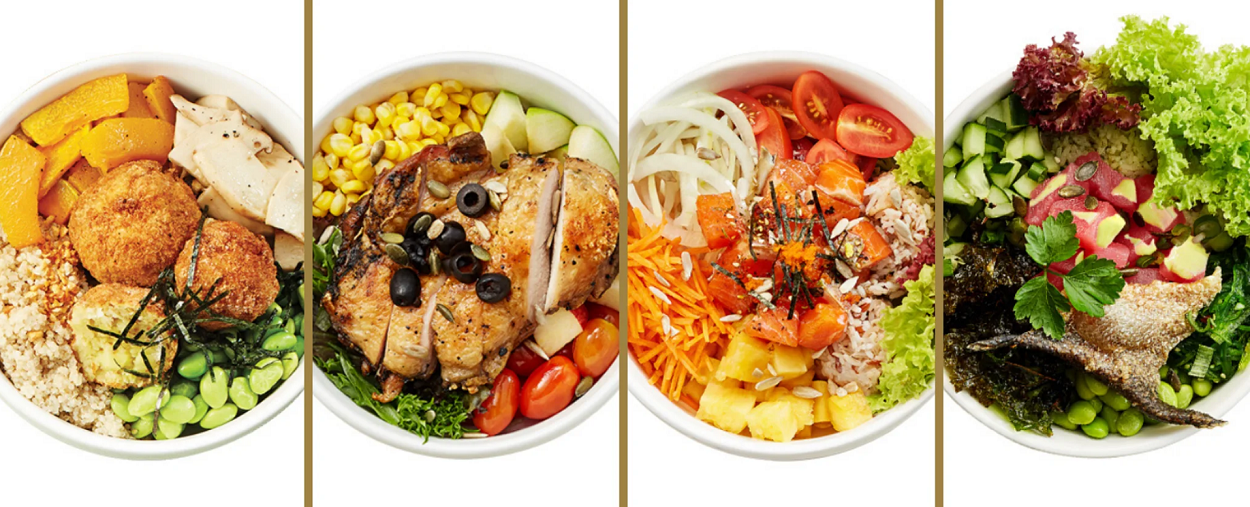 Located in Bandar Sunway, Kubis & Kale is the brainchild of Aaron Lim. The young chef founded his restaurant in September 2019 with the goal of "taking the bowl to greater heights".
Focusing on serving healthy, affordable food, Kubis & Kale's specialty is poke bowls – a highly customisable Hawaiian-inspired dish that allows the customer to choose their own base, ingredients, and sauces. 
There are plenty of choices available, including options suitable for meat-eaters, pescatarians, vegans, and vegetarians alike. Those who have trouble deciding can also choose from one of the pre-made choices available on Kubis & Kale's menu. 
Price Range: RM15.40 – RM25.40 per bowl
5) Little Fat Duck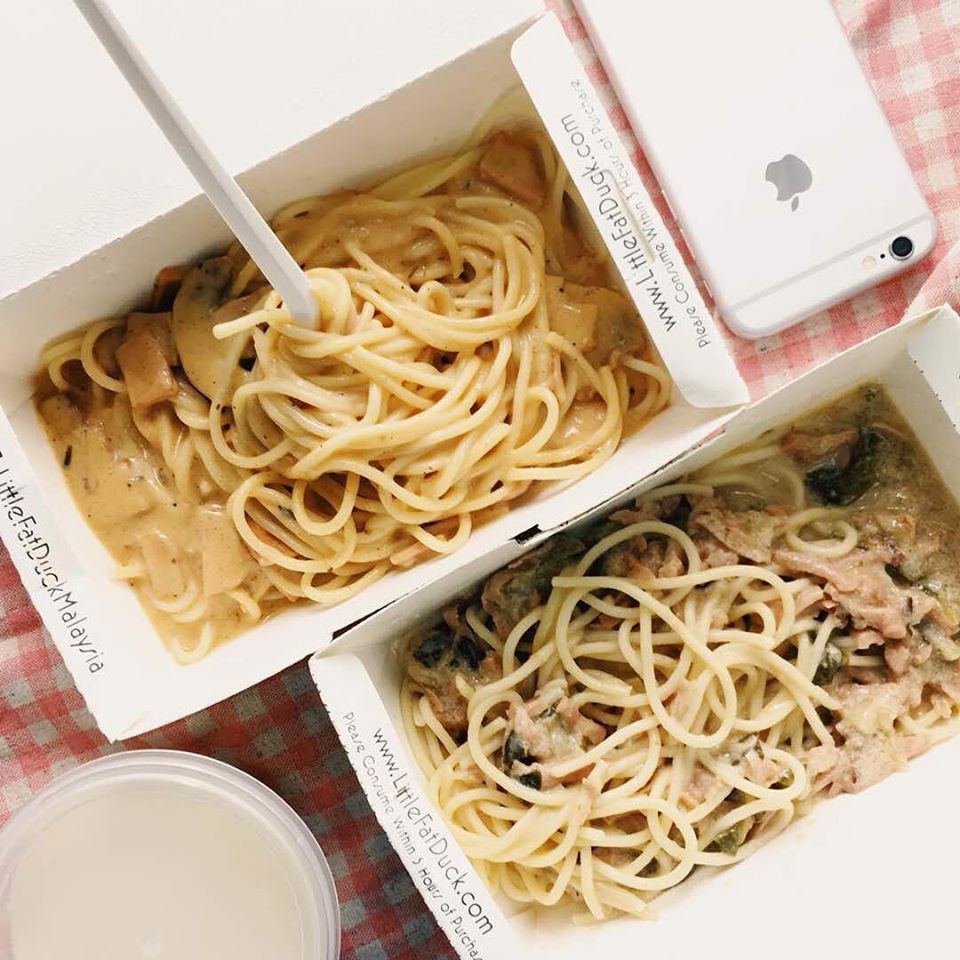 Established in 2014, Little Fat Duck started with just two guys, a truck, and a passion for food. Subang locals Adel Ishak and Adi Ong were some of the first Malaysians to jump onto the food truck craze, offering affordable western food such as pasta, chicken confit, and meatballs to customers all across the Klang Valley. 
Today, Little Fat Duck has grown from a humble food truck to a thriving F&B chain with no less than 8 brick-and-mortar outlets (Mytown Shopping Centre, Bangsar, The Mines, One Utama, Evolve Concept Mall, Tropicana City Mall, Kota Damansara, and Glomac Centro). According to co-founder Adel Ishak, their success is rooted in the decision to stick to a lean and simple menu which offers delicious food at budget-friendly prices. 
"Pasta is something that people can eat every day. It's fast and easy but can be quite expensive. On promotion days, we only charge RM5 for it," shares Adel.
Price Range: RM5.00 – RM13.80 per person
6) myBurgerLab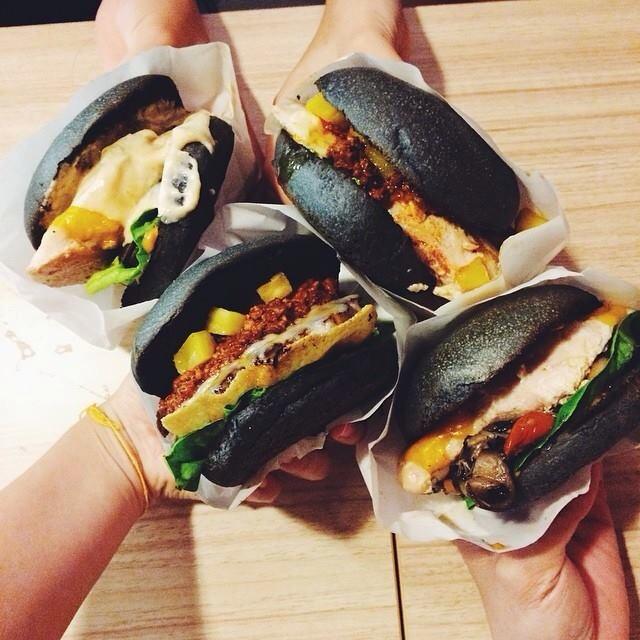 Inspired by popular brands such as ShakeShack and In-N-Out, Chin Ren Yi, Teo Wee Kiat, and Cheah Chang Ming founded myBurgerLab with one simple objective: Sell really good, juicy burgers on a fresh bun with no shortcuts or corner cutting. They first opened their doors on July 10, 2012, and by the end of the night they had completely sold out. 
Since that impressive beginning, myBurgerLab has never looked back. Today, myBurgerLabs has no less than 6 branches: Seapark, Bangsar, Mytown Cheras, Taman OUG, Bandar Sunway, and Cyberjaya.
This famous brand goes above and beyond to ensure that their burgers are always the best, offering a varied menu full of cheekily named burger such as the Ultraman (fried chicken thigh with salted egg sauce), Captain Hook (tilapia patty plus Kelantanese budu sauce), and Vivien's Husband (deep-fried portobello with pineapple). You can even build a customised burger to suit your personal preferences!
Price Range: RM15.00 – RM27.50 per burger
7) Purple Monkey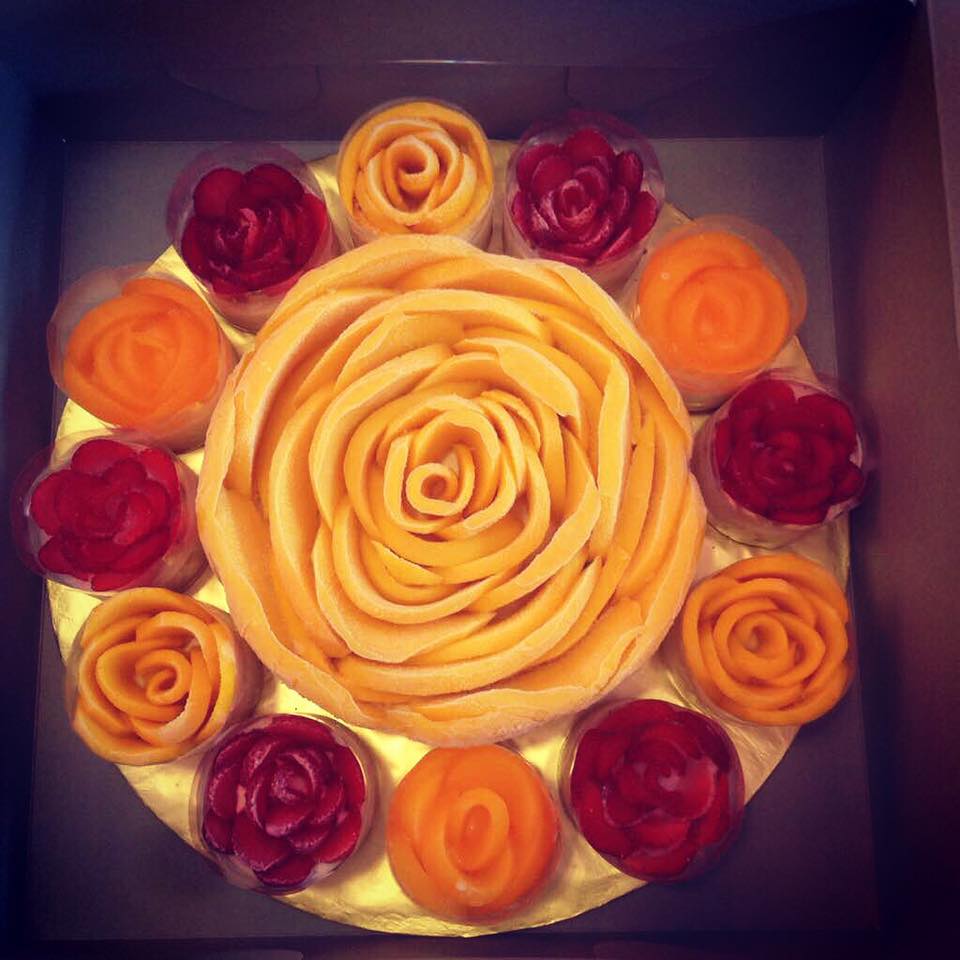 Looking for a cool new dessert? Purple Monkey founder Lim Kuo Yang offers "Bloody Delicious" frozen cheesecakes that are bound to blow your socks off. 
A cheesecake shop unlike any other, Purple Monkey uses a blend of fresh ingredients and quality cream cheese to create decadently delicious vegan-friendly and egg-free frozen cheesecakes that are bound to satisfy your dessert cravings. 
Simply head on over to their shop in Seapark to choose from a wide range of delicious flavors including Sinful Mango V2.0, Golden Durian, and Blueberry N Cheese. They also offer Mini Monkeys – smaller and cuter little cheesecakes that are perfect for those interested in sampling multiple flavors (or who just want to eat cake alone. We don't judge). 
If you're too busy to visit in person, Purple Monkeys also provides delivery services to bring your favorite cheesecakes straight to your doorstep. Just make sure to order at least 2 days in advance!
Price Range: 3 for RM33.00 (Mini Monkey); RM65.00 – RM105.00 (Whole Cheesecake)
Special Mention: Therefore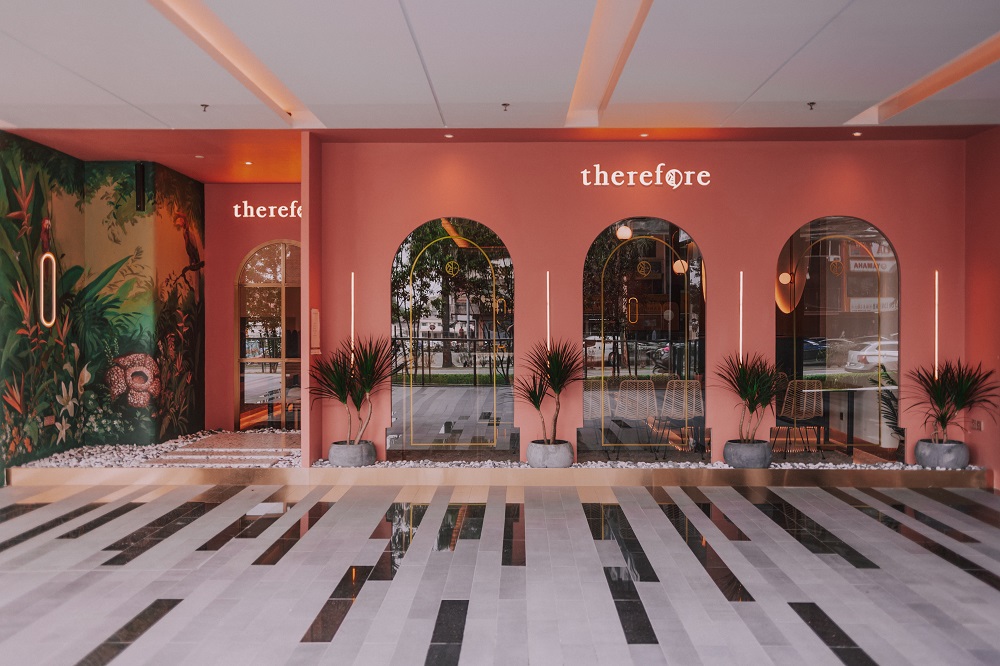 Located just across the road from Jaya Shopping Center, Therefore is the third cafe opened by Forefront (the other two, Foremula and Forebidden, are based in Ara Damansara). This quirky and cute restaurant has plenty of gorgeous Instagrammable spots, including a tropical themed mural complete with colorful birds and rafflesia flowers.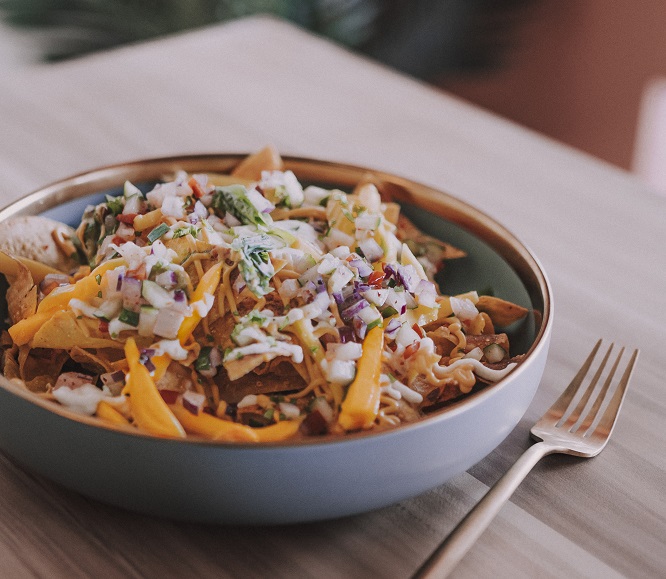 Specializing in asian-euro fusion dishes, Therefore's Chef Lee serves up a variety of unique dishes such as Nacho Regular Jack (nachos with shredded jackfruit), Egg Waffle-Dict (eggs benedict with pandan waffles), and the Tom's Yummy Two (two-color tom yum pasta). If you're ever in the area, stop by for a meal that you definitely won't forget!
So… What Are You Having For Dinner Tonight?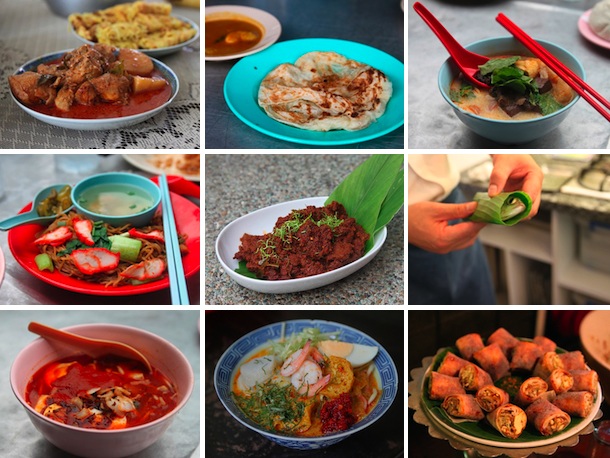 With the current coronavirus crisis, many local SME brands are struggling to survive. Fewer people are traveling or eating out, which cuts into their sales margins and forces a lot of companies to downsize. 
As such, I'd like to encourage Malaysian foodies to prioritize eating at locally run businesses if possible. In KL alone there are so many amazing local F&B brands that depend on the support of customers like yourself in order to survive. And if you're planning to go out for dinner anyway, why not give some help to the community?
Of course, not everyone has the time or money to eat out very often. If you're trying to save up for something special, click HERE to learn more about how you can keep your budget in the black.