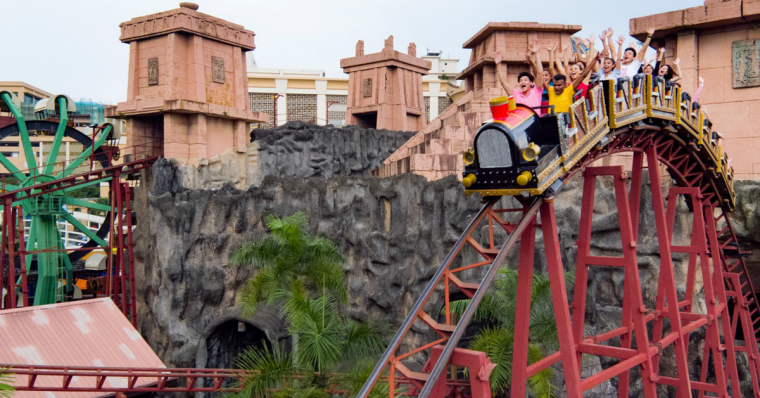 Do you guys miss theme parks? I sure do. The long queues, the expensive food, the overcrowded pools with questionable liquids in them. What's not to miss? 
All jokes aside, though. Going to theme parks was one of my favourite pastimes. I used to go to Sunway Lagoon, Genting Highlands and Times Square all the time with my family. My parents used to take us to theme parks every month to reward us for being good kids. Oh those were the days!
That got me thinking, maybe my parents (and other older adults) just missed the theme parks that they used to go to when they were younger. What were those like? Were they better than what we have now? 
To delve into some older memories, here are some theme parks in the old days that our parents or even grandparents (maybe even us millennials!) might have enjoyed before they were tragically shut down. 
1. Desa Waterpark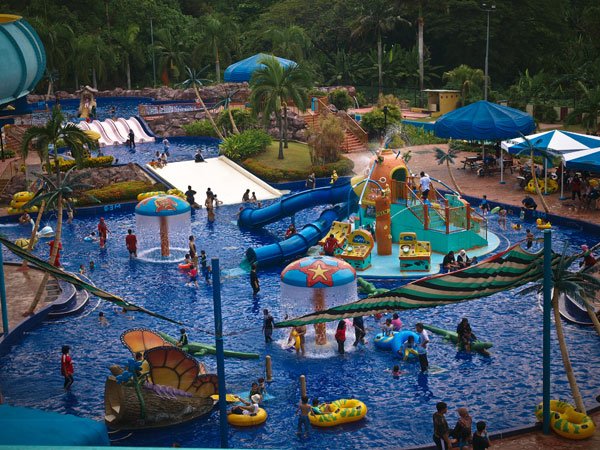 Desa Waterpark opened back in the year 2000 with it being one of the largest theme parks ever made in Malaysia. It sat right smack in the middle of the city so it was made accessible to almost everyone that lives near Kuala Lumpur. 
With an abundance of water rides and huge pools, the waterpark attracted huge crowds during the weekends. It was also home to the longest water slide in all of Asia, with it being over 30 feet high!
It shut down on 30 September 2016 because the land of the waterpark was sold to a developer. According to Kuala Lumpur City Hall (DBKL), they were going to build high-end bungalows, multi-storey towers and condominiums as well Federal Territories Affordable Housing (Rumawip) scheme on the land. 
I've been to Desa Waterpark countless times as a kid. It's the first theme park my parents brought me to and it will always hold a special place in my heart. There were so many birthdays and anniversary celebrations we celebrated there. The nostalgia is real over here. 
2. Safari Lagoon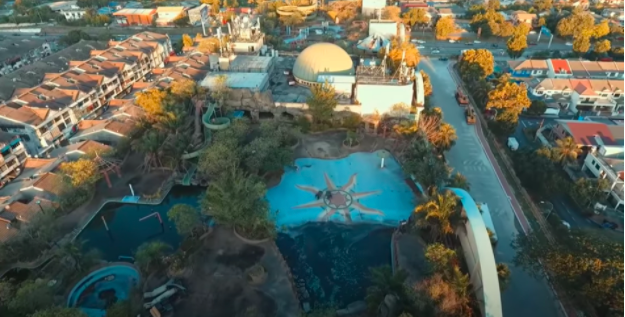 This waterpark opened 23 years ago in 1998. Situated in Pandan Perdana, on the roof of the Pandan Safari Parade building, it was famous for featuring animal sculptures and lush greenery for a safari look. 
The waterpark closed back in 2007 because it was found that they had been operating without a license for eight years, along with a couple of negligence cases thrown in regarding the way the park was run. 
There was also a case of an employee that died because he was trapped inside a high-pressure water pump compartment while trying to retrieve items left by visitors in one of the waterslides. 
Although it looked like a fun and exciting place to go to, reading about the tragedies and negligence that happened there made me a little relieved that it's closed down. 
3. Starlight Express Theme Park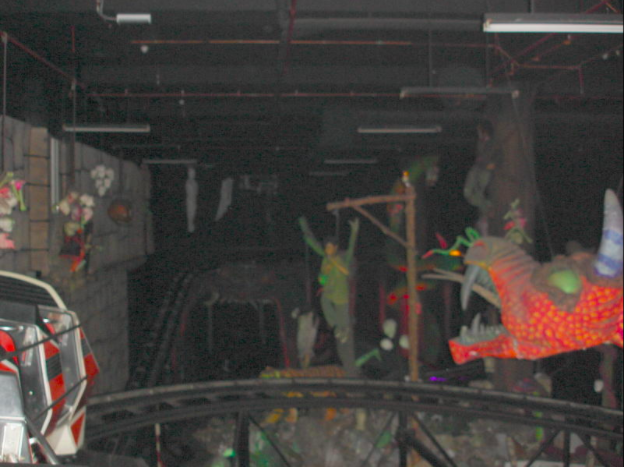 Back in 1987, The Mall, which was owned by Putra Place Complex opened an indoor theme park that's three storeys high. They had so many thrill-seeking rides such as a swinging pirate ship ride called "Zamperla" and a death defying roller coaster called the "Horror Express". 
They closed the theme park in 2006 when newer malls started entering the market and the theme park slowly lost its appeal. In 2015, Sunway Group bought The Mall, renaming it Sunway Putra. 
It's really unfortunate to watch such a beautiful theme park that brings so much joy to people slowly deteriorate. Now, we have a similar indoor theme park in Times Square that opened in 2003 and is still currently operating, only being closed temporarily due to COVID-19. 
4. MAPS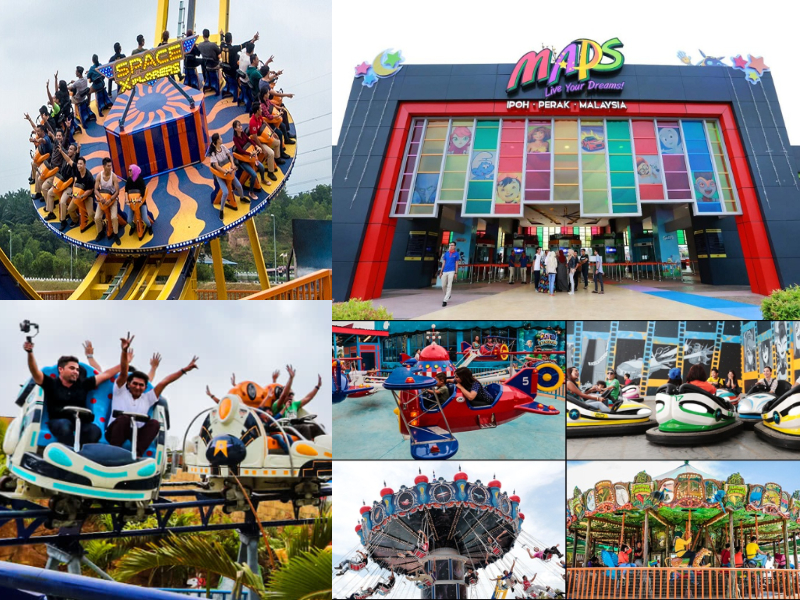 Movie Animation Park Studio of Perak (MAPS) actually is the most recently closed theme park on the list. Built in Ipoh, it was supposed to be opened back in 2015 but due to unforeseen circumstances, the date was postponed. It finally opened its doors on 26 June 2017, months after its construction was complete. 
The theme park was the first fully animation-based theme park in Asia with attractions based on animations from DreamWorks Animation. It also featured Malaysian animated characters like BoBoiBoy. The overall cost of the theme park was ballparked at RM520 million. 
Sadly, the theme park closed in January of last year due to low traffic of people visiting the park as well as the termination of their contract with DreamWorks Animation. 
My grandmother lives in Ipoh and every time my family would come over to visit, we would often take a detour to the theme park to hop on some rides. The interior and rides reminded me so much of a funfair. It was a fun time whenever we dropped by at MAPS but at least we still have Lost World of Tambun, right? 
5. Mimaland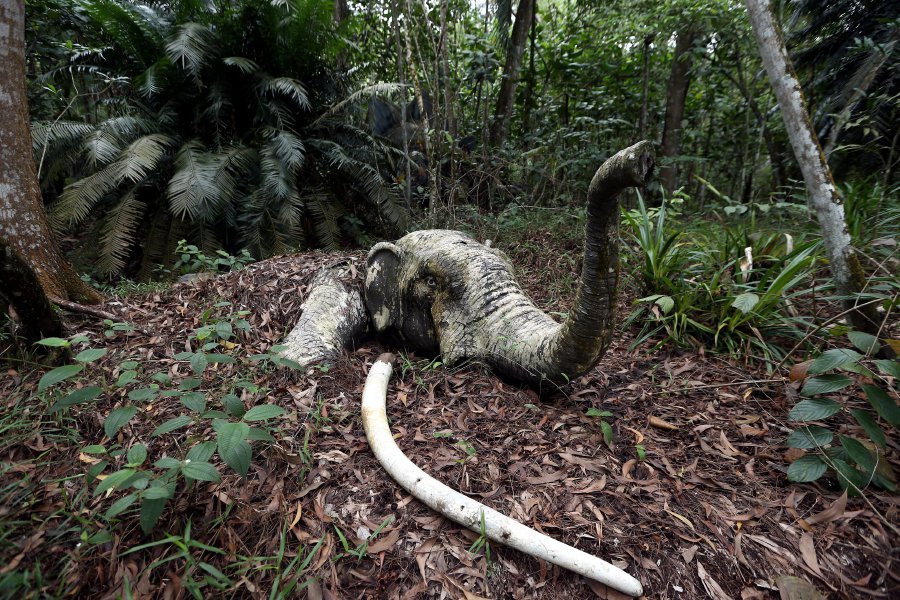 You've all probably heard of the hype of Mimaland by now. It even has its own horror movie, starring Malaysia's favourite heartthrob, Fattah Amin. If you're into awkward acting and mild jump scares, this is the movie for you.
Located at Ulu Gombak, Mimaland made dinosaurs famous decades before the Jurassic Park movies hit the screens. They had so many prehistoric creatures scattered all over the theme park, some hiding in the greens that was made to be seen as a rainforest setting. 
My parents used to boast about Mimaland a lot when I was growing up. They claimed that it could have been seen as the Malaysian Disneyland, which is probably a stretch but I wasn't familiar enough with the theme park to say anything. 
The park was shut down in May 1994 due to a series of technical errors that led to a landslide and caused damage to the property. Now, Mimaland no longer looks like it did all those years ago, with most of its structures having collapsed and the dinosaur statues covered in vines and moss. 
Theme Parks… Theme Parks Everywhere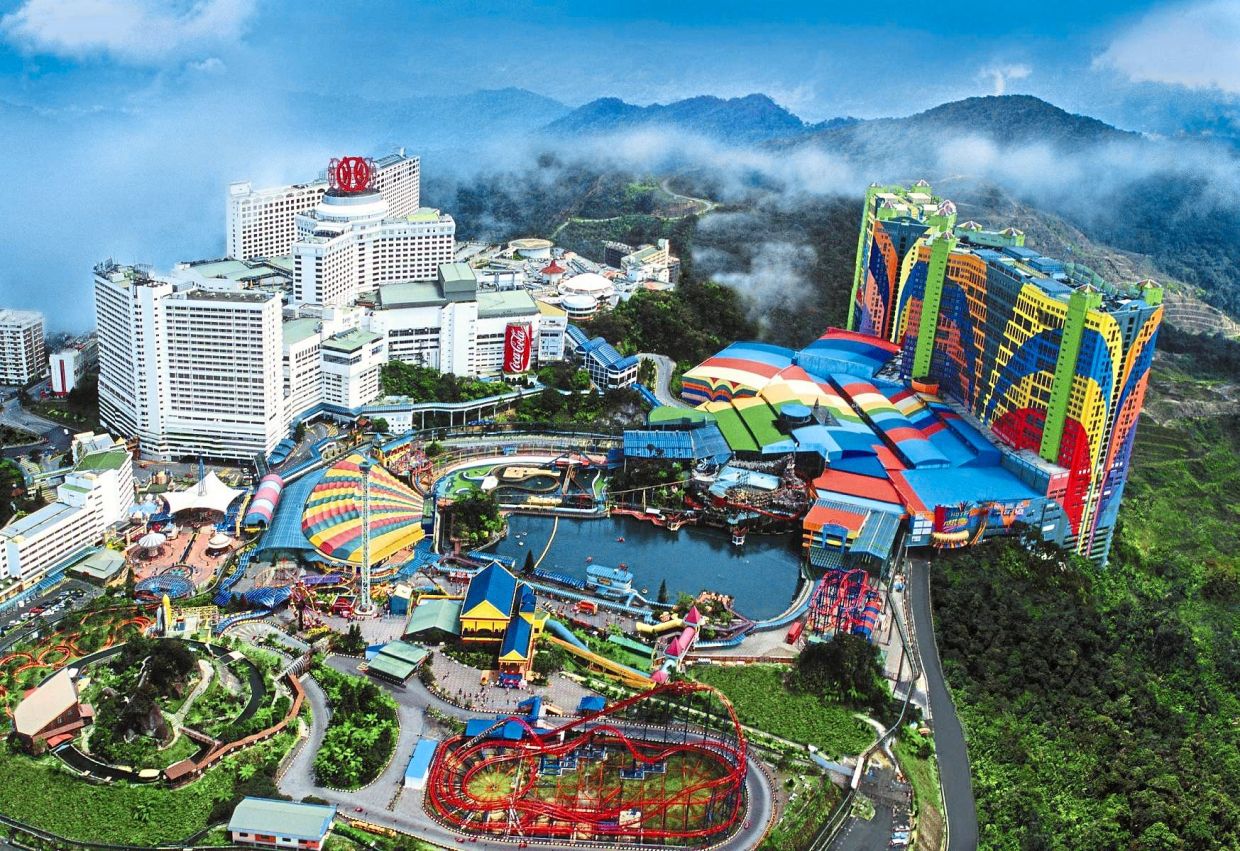 In the old days, theme parks weren't really that abundant so people swarmed them every chance they got in order to have a good time with friends and family. But nowadays, there's a theme park in almost every state you go to.
Even though we can't visit theme parks as of yet, we can still dream about visiting them once more, no? 
In the meantime, here are some local holiday destinations you might want to think about visiting after MCO 3.0 is over. 
Until then, stay safe and stay home! Please!