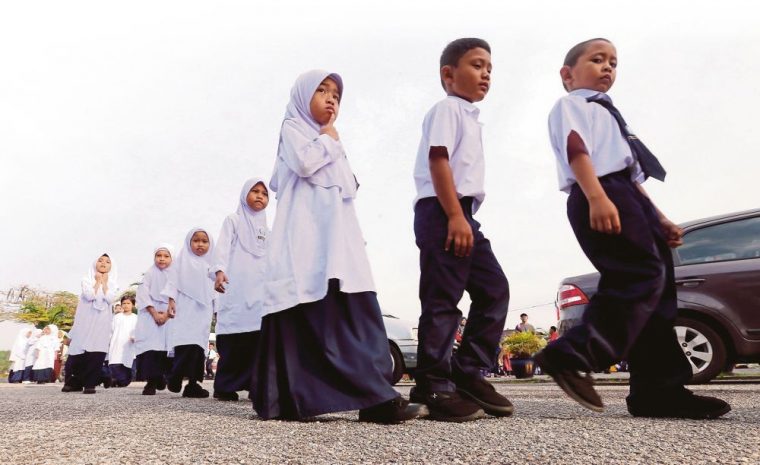 When Education Minister, Dr Radzi Jidin announced that school will be back soon, I immediately texted my other half to let her in on the good news, that our torture is finally over.
Torture, although not in a literal sense, seems like an exaggeration but fits the narrative conveniently.
It's torturous to keep to my KPI at home while trying to find creative inspiration for work when my 6-year-old son keeps slamming the fridge door looking for his favourite Dutch Lady fresh milk. 
And when he can't find one, he'd barge into my room with total disregard to the Zoom meeting I'm currently on.
It's even more torturous to witness the academic slack of my school-going daughter when we could only set her up for an hour of class each day.
The rest? TV, snacks and lounging around for over three straight months.
We try to keep up and make up for lost time, of course.
Perhaps some learning in the evening or weekends but there's only so much working parents like us can do – parents working in the Klang Valley urban jungle with no domestic help nor the means to have one.
Parents of the M40 group.
For centuries, we've been conditioned to leave it all to teachers when it comes to education and daytime upbringing of our children.
The teachers, the routine, the friends, the recess bell – every single thing in the school system shapes our children so that they come home a human.
So far the system works.
But what happens when the system stops and you find yourself taking that daytime role?
Timely enough, when the Ministry of Education (MOE) finally broke the news, parents nationwide rejoiced.
But is it a blessing? Is it the right move at the right time? Do parents have faith in the system, amidst the pandemic? The Full Frontal spoke to a few parents to hear their thoughts.
Your Next-Door Dad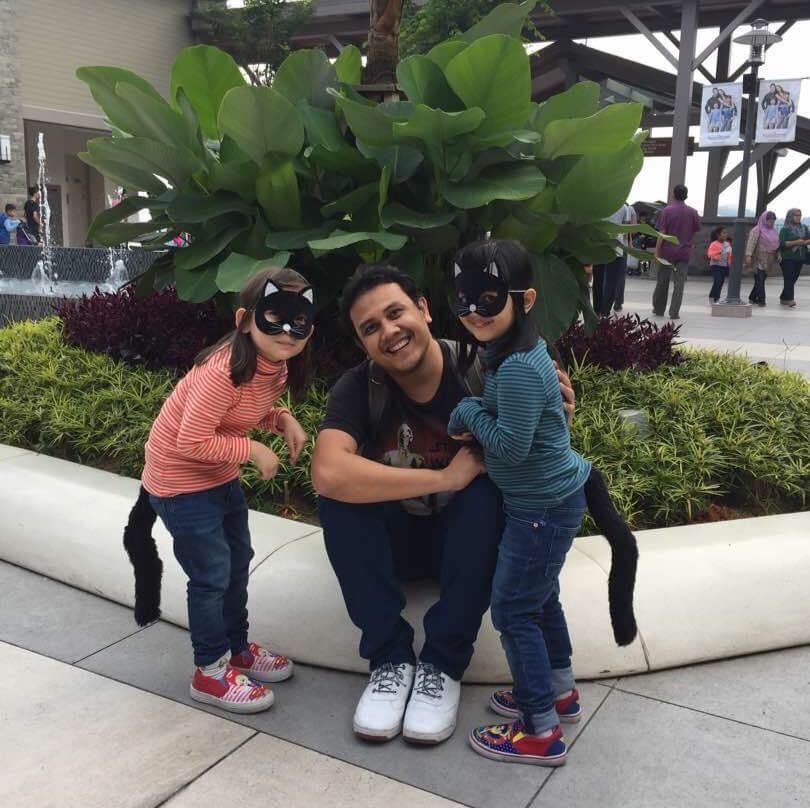 Azi Zulfira is an Assistant Manager at a major loyalty programme provider. In the business for close to a decade, he knows his job to a T. That's why working from home is never a problem for him.
Until the moment he had to take on the teacher role at the start of the MCO.
"It's quite a struggle. With all the online classes, activities and homework given to us through different channels like Whatsapp and Zoom, it was quite an (organised) mess. We tried to cover school learnings on a daily basis but we'd usually end up spending time on it over the weekends," said the father of three.
Even so, he still feels that there isn't enough education and exposure when it comes to virtual classes at home. However, with the pandemic weighing on his shoulders, the worry he has for his kids and parents made homeschooling the better option.
I asked the Kepong lad if he's able to keep doing this in the long run and basically, play teacher.
"I don't mind staying home, working and at the same time teaching the kids but if I'm being honest, I'd hire a personal tutor if I could. A teacher's job is not something anyone can just do."
Then wouldn't the reopening of school be good news for parents like him?
He replied, "I'm partially hesitant about this. Not that I'm sceptical of the system but the worry is still there. You can have all the SOPs in place but we're talking about kids, and they will still be kids. There will be instances of physical interactions and actions that would be about risks.

Then again if you don't send them to school, they'll simply be left behind, which is another dilemma. But if you ask me if it's a good time, I'd say yes for Malaysians in general because I know, some just can't afford (expensive) daycare or domestic help."
So Azi suggested that perhaps, the number of school days or maybe the number of hours could be reduced, at least to lower the risks.
A Homemaker's Dream?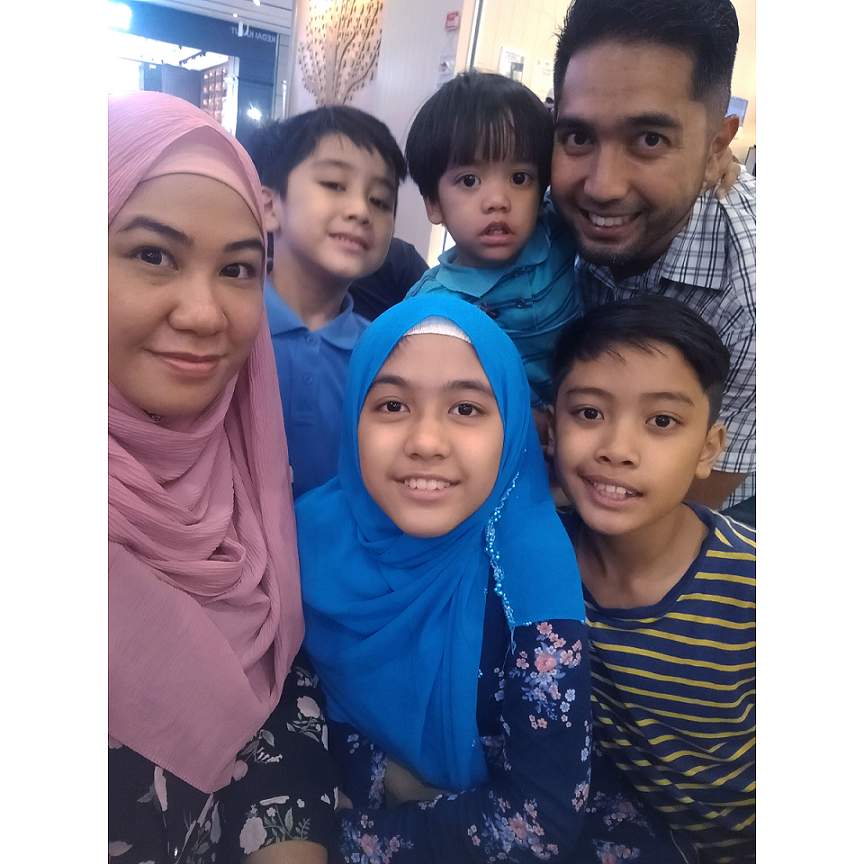 Azra may be considered a common homemaker but in reality, she's more than that.
Taking up different roles (most of the time all at once), the Gombak resident has just recently moved to the big city of Kuala Lumpur from Johor and life to her is a daily grind of role-swappings; from being a mother, teacher and driver, to a small-time entrepreneur at Asheena's Kitchen, selling freshly-cooked homemade meals.
The ex-white-collar-turned-home-manager believes that children belong in school, whether or not parents like her are up for home-schooling.
"Even though I run the house and manage my family, I don't believe it's right to continue shutting down schools unless of course, there's absolutely no choice," she uttered.
Having three school-going children (this includes a pair of twins), Azra remembers the sigh of relief she had during the early days of the MCO where her kids would be kept at home and she didn't have to worry about them roaming out and about anymore.
She continued, "It was all rainbows and sunshine until I realised the twins will be sitting for UPSR and I'm just not cut out to guide them through."
The twins, both 12 years old, were supposed to sit for the upper primary exam this year so Azra constructed a home-schooling routine where everyone would have to study in the morning, including the youngest in the family at two years old, but when the Education Ministry called the exam off, she felt a huge burden was lifted, coaxing her family to slack a little.
"I think it's the perfect timing to reopen schools.

I have faith in the ministry (and also the Health Ministry, undoubtedly) and I believe they took everything into consideration before making this decision," expressed the self-appointed soccer mom.

She continued, "Life needs to go on and we need to move on eventually, one way or another."
If she could have her say, however, she'd asked for the basic protection kit to be provided to children but most importantly, the freedom of choice to either send her kids to school or keep them at home. 
Drummer Daddy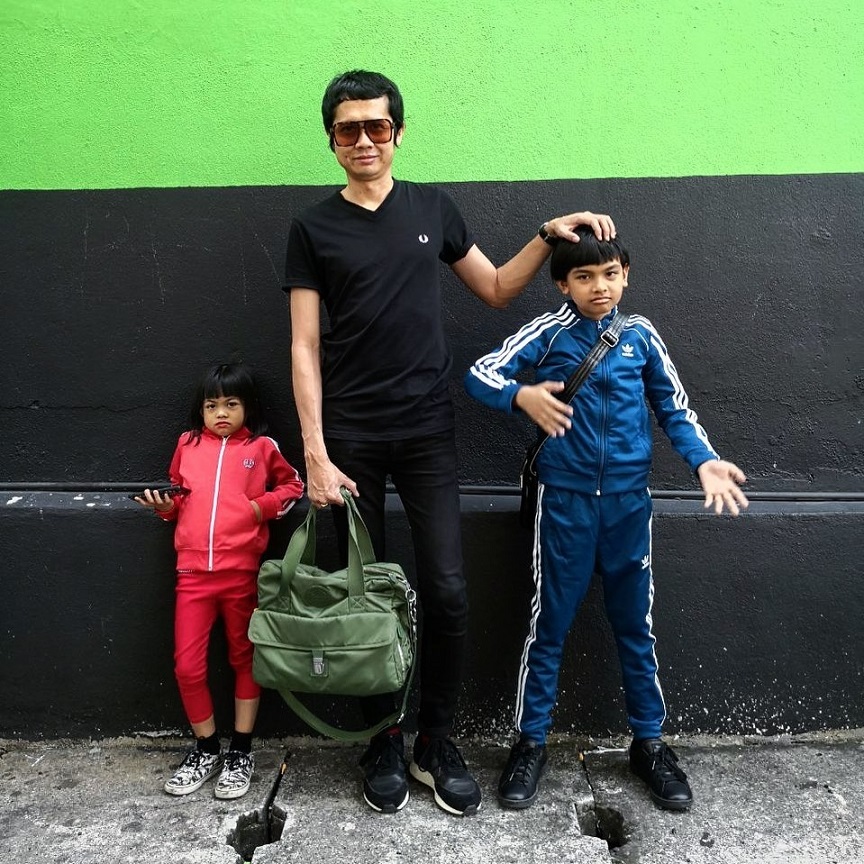 Toko Kilat is sort of like a supergroup in the local music scene.
Its drummer, Irfan Iskandar shredded drum skins in the past for The Times, Bittersweet and A.C.A.B, three local rock heroes of the 90s and 2000s. He also drums for Da Vagabonds, his side hustle with Noh of Hujan fame.
Back home, however, Irfan is a father of two with a day job in an IT company. Unlike most Malaysians who were stuck at home during the MCO, Irfan the IT guy goes to work every day.
This, of course, makes it harder for him to keep track of his children's academic progress at home, especially the eldest who's supposed to sit for UPSR this year – a solid reason for the extra attention, apart from the fact that he's also a gifted child with special needs.
Most parents were distraught when schools were announced to be shut down. Irfan, however, took matters into his own hands and decided to stop sending his kids even before the Prime Minister's announcement.
"Don't forget the fact that the Influenza came to Malaysia earlier than the Coronavirus, and children have much higher contraction risks," explained the Subang Jaya native.

He continued, "We didn't think it's safe to risk our children, especially the big brother since we can't control what he does in school. There are a million and one ways he could get infected and we don't want to wait for that."
With a very dedicated wife at home who's also a homemaker and self-made entrepreneur, the couple's major concern is first and foremost, the safety and health of their children. Plus to Irfan, schools at this age is more of a system to develop social skills than anything else.
He's also lucky to have a strong, independent partner at home.
So despite the IT guy's daily absence to earn a living, the home deputy will don the sheriff hat and wrestle with two very active and healthy children. 
"She takes the academic cape most of the time." said Irfan. "Not much different even without the MCO."
So how about a long term home-schooling system maybe?
"Well, anything is possible. The MCO taught us that everything can be done from home, even school. Although I understand the situation of some parents, I personally feel the reopening of schools should be given a second thought.

Yes, the numbers are low but we're not exactly out of the woods yet. For adults, anyone we meet might pose a threat that we could bring home. And this is us, with SOPs and discipline in place. Kids, on the other hand, I shudder to think," continued Irfan.
Even with all the precautions set in place by the ministry, Irfan believes that the responsibility goes to parents in educating children the right way of personal hygiene and protection. Train them everyday and turn the new norm into muscle memory.
The Hard Truth
The cold, hard truth is that eventually, parents like me will still need to let our kids go back to school. Just as we can't stay home forever, things need to run, businesses need to operate and children need to see the world and learn.
It's just inaccurate to restart the economic sector while keeping schools closed, forcing parents to opt for third party transit schools, nurseries and kindergartens that are now raising their fees – justifiably since the average fee couldn't even sustain the cost of operations.
This fact alone presents a dilemma for working parents amidst the pandemic. With layoffs, pay cuts and retrenchments on the table, an extra few hundred on nursery fees would mean less food on the table.
Without such centres, however, business sectors with working parents simply won't run. And we haven't even begun talking about the looming recession.
But overall, the faith in the school system needs to be restored. It needs to exist.
After all, we were all brought up by the system and made into decent human beings by the system. Apart from the complete Back-To-School Guideline, MOE's proposed 3 Operating Models for schools to choose could be a good precautionary start, giving school administrations the power to dictate which model they see fit.
For the record, Dr Radzi proposed the Single Session, Dual Session and Rotational Session above a one-size-fits-all solution.
What do you think?