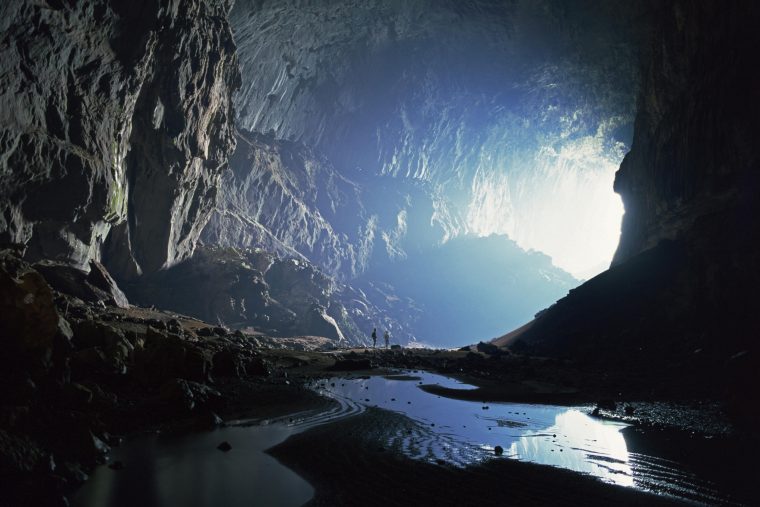 In the year 1964, UNESCO (the United Nations Educational, Scientific and Cultural Organization) received its greatest challenge. Rising waters from the Aswan High Dam threatened to submerge the Abu Simbel Temples – a priceless historical site located close to the Egypt-Sudan border. Originally created as a monument to Pharaoh Ramesses II and his queen Nefetari, this iconic structure had survived for over 3 thousand years.
To preserve the temples, archaeologists from all across the globe hatched a daring plan: to relocate them to a new location further away from the river.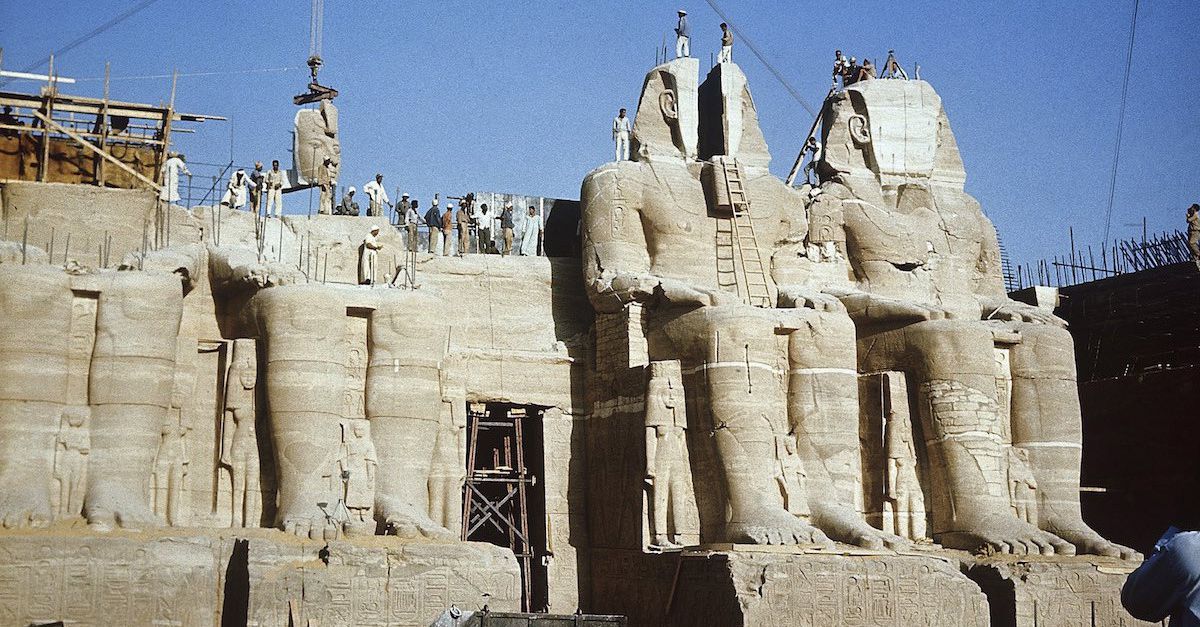 It was one of the greatest engineering feats in history, as each temple had to be carefully cut into large blocks (about 20 tonnes on average), dismantled, moved to the new site and reassembled like a giant LEGO toy. 4 years and US$40 million later, the temples were safe once more. Today, the Abu Simbel Temples are one of Egypt's most popular tourist attractions, with hundreds of visitors arriving by car and plane every day. 
But What Does UNESCO Have to Do With This?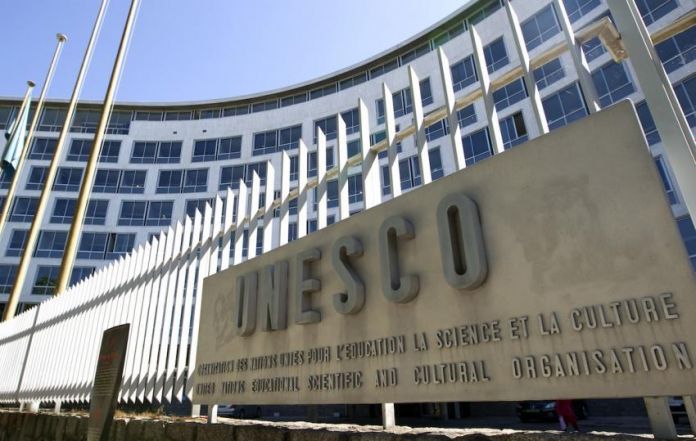 Founded in the wake of World War 2, UNESCO was established as the educational, scientific and cultural organization of the United Nations (UN). Their World Heritage Centre seeks to identify, preserve and protect sites of great cultural and natural heritage across the world, ensuring that they can be enjoyed by future generations. 
Getting officially recognised as a World Heritage Site is a pretty big deal. It identifies the place as having "Outstanding Universal Value", meaning that it represents a unique (or most significant) example of the world's cultural and/or natural heritage. Gaining a World Heritage status comes with plenty of responsibilities and international scrutiny, but it is solid proof of a nation's cultural and environmental heritage. 
So How Does it Affect Us in Malaysia?
For one thing, Malaysia is home to no less than five UNESCO World Heritage Sites, all of which are open for public visits. 
1) Lenggong Valley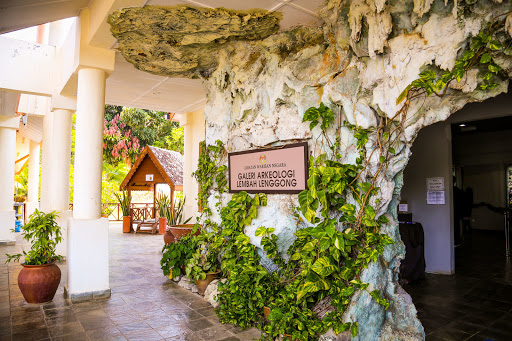 Located just two hours away from Penang, Lenggong Valley is one of Perak's most historically significant sites. A green and pristine valley between Ipoh and Georgetown, Lenggong Valley is one of Asia's most secret UNESCO World Heritage Sites. 
With a rich archaeological heritage reaching back over 1.83 million years, Lenggong Valley is a must-visit location for any Malaysian archaeology buffs. Here, you can find all sorts of ancient artifacts — including some of the oldest tools found outside of the African continent. 
But Lenggong Valley's main claim to fame comes from its cave systems, which stretch a few kilometers north of Lenggong town. It's here that archaeologists discovered the mysterious Perak Man — Southeast Asia's oldest most complete human skeleton. While there are older remains such as a human skull found in the Niah Caves of Sarawak, the Perak Man is by far the best preserved and most-whole ancient human skeleton in the entire Southeast Asian region. 
The cave sites were fenced off and closed to the general public a while back after several irresponsible tourists left graffiti on the walls. If you're interested in getting the full experience, you'll have to stop by the Lenggong Archaeological Museum to book a guided tour.
2) George Town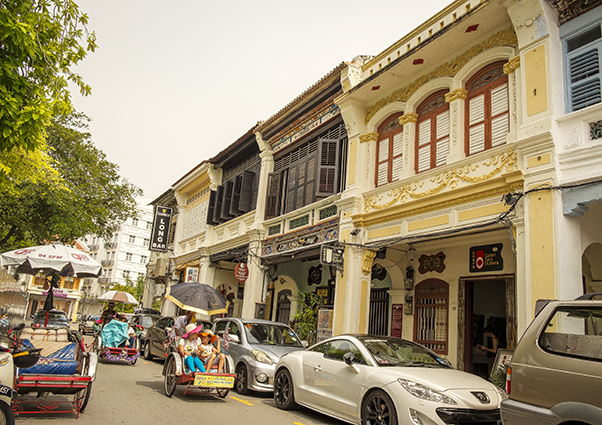 George Town is often considered one of Malaysia's most visited tourist destinations — for good reason. With the largest collection of buildings in Southeast Asia dating back to the pre-war colonial era, the city is packed with unique cultural and architectural features that can't be found anywhere else in Asia. 
The World Heritage Site covers an area of around 2.5 sq km within the city centre, which may sound small, but is actually pretty nice because it's compact enough to be explored on your own via foot, bike or trishaw. 
Pro tip: If this is your first visit to Penang, try catching the free Central Area Transit (CAT) bus. With designated bus stops scattered around George Town, you'll always be within walking distance to several major attractions. 
So what exactly is there to do here? Well, aside from grabbing a plate of authentic Penang Char Kuey Teow (trust me, it's worth it), take a tour of the many historic buildings within the zone, including landmarks like City Hall and Fort Cornwallis as well as various places of worship such as St George's Church, the Kapitan Keling Mosque and the Goddess of Mercy Temple. 
Visitors can also explore Penang's traditional heritage. In this area, you can still find many artisans carrying on trades that have been passed down for generations. While most of the world has turned to factories and mass production, in Georgetown it's still possible to find shops selling hand-crafted items like rattan furniture, traditional headwear and floral wreaths.
3) Melaka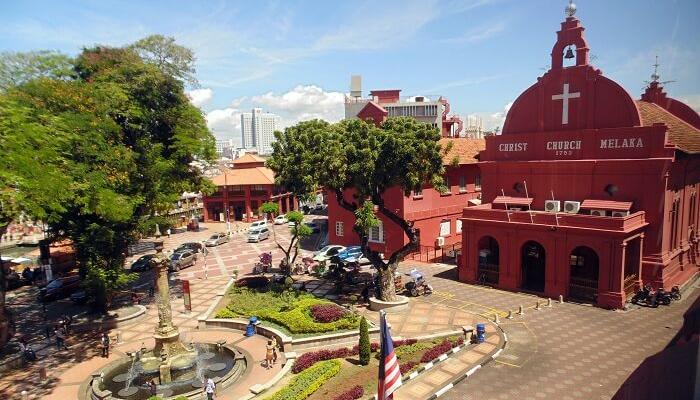 Melaka (or Malacca), like George Town, was made into a World Heritage Site based on its unique multicultural heritage. Here, you will find monuments stretching back from the 15th-century Malay sultanate as well as the Dutch and Portuguese periods of the 16th century. 
Even today, Melaka remains a living testimony to multiculturalism, with a great variety of religious buildings, ethnic quarters, languages, festivals and more. Even before Malaysia's independence, Melaka was known as a melting pot of cultures, where East meets West to create something wholly new and unique. 
Melaka's World Heritage Site is a must-visit place for anyone who's a fan of local history, with many historical structures such as the Red Square, the 17th-century Dutch Stadhuys buildings, Jonker Street, Kampung Morten and the Malacca River. 
With its rich heritage and laid-back atmosphere, visiting Melaka can feel like taking a step back in time.
If you're a first-time visitor, make sure to pay a visit to the Jonker Walk Night Market. Aside from all the usual knick-knacks and touristy souvenirs, you can find all sorts of delicious local treats such as fried egg ice cream and even traditional Nyonya-style pineapple tarts. 
4) Gunung Mulu National Park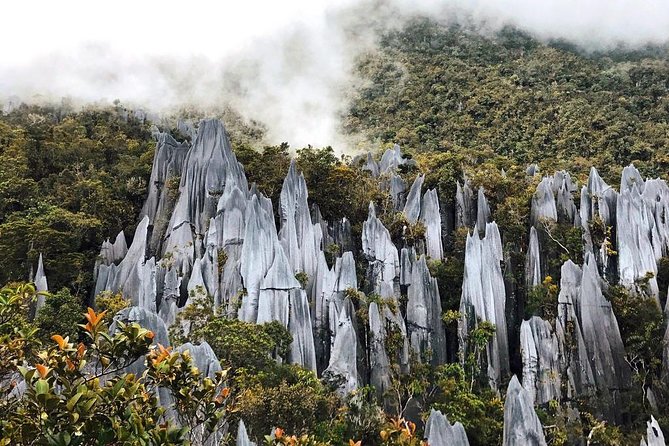 Located in the state of Sarawak, the Gunung Mulu National Park contains no banks, no shopping malls, and barely any roads. To travel around, visitors will have to depend mostly on their own two feet (and the occasional boat).
But in spite of the lack of infrastructure, this place is one of the top destinations for nature lovers across the world. The Gunung Mulu National Park contains 85,000 ha of some of the oldest and most pristine rainforests in the world, with amazing sights both above and below ground. 
First-time visitors should start by taking a tour of the show caves. The ground beneath Gunung Mulu National Park contains no less than three record-breaking structures: Sarawak Chamber, one of the world's largest underground chambers; Deer Cave, the largest cave passage in the world; and Clearwater Cave, the longest cave system in Southeast Asia. Visitors can sign up for a carefully curated guided tour, but there is also a more exciting adventure caving option for those who want to explore more of Mulu's vast cave systems. 
Once you're tired of being underground, head on up to Gunung Mulu for a breathtaking glimpse of the iconic Pinnacles — a series of massive razor-sharp limestone spikes that rise up over the surrounding vegetation. 
Warning: while the Pinnacle Summit Trek is one of the most popular treks in the park, it's also considered one of the most challenging. The trail itself is very steep and should not be attempted by those who aren't confident in their fitness. However, for those with the strength and willpower to reach the top, the view is well worth it. 
5) Kinabalu Park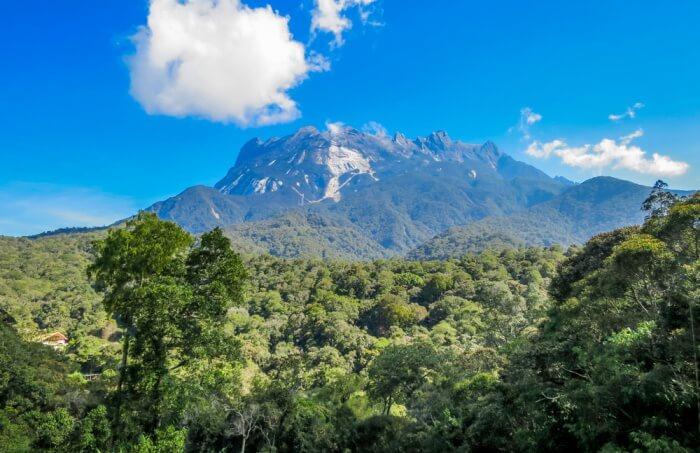 Covering an area of around 75,370 ha, Kinabalu Park is located in the state of Sabah. Though it was originally gazetted in 1964, it wasn't until the year 2000 that this park officially became a UNESCO World Heritage Site due to its "outstanding universal value" as one of the most important biological sites in the world. 
The park is dominated by Gunung Kinabalu, the tallest mountain in Malaysia. The mountain itself is one of the most popular tourist attractions in Sabah (and the whole of Malaysia), drawing in thousands of casual tourists and hardcore climbers every year. 
But despite its immense size, the star of the show in Kinabalu Park is actually its dizzyingly rich diversity of flora and fauna, which includes half of all Borneo's birds, mammals and amphibians as well as two-thirds of all Bornean reptiles.   
Aside from traditional mountain climbing, visitors to Kinabalu National Park can explore a wide range of other attractions such as the Botanical Garden, Poring Hot Springs, Canopy Walkway, Butterfly Farm and more. First-time visitors should also stop by the Rafflesia Garden to get a whiff of the world's largest (and stinkiest) flower — it will literally take your breath away!
A Treasure Beyond Measure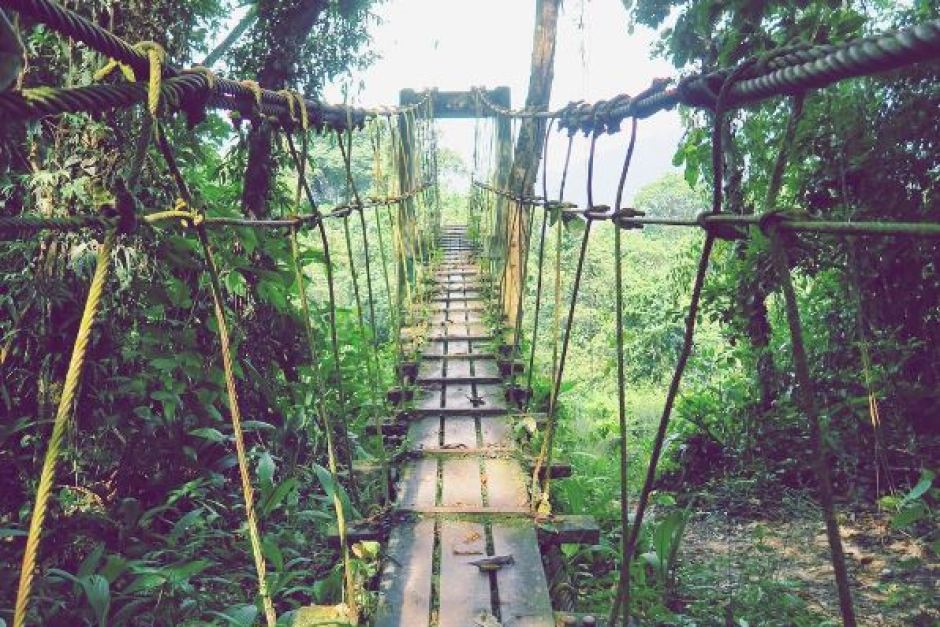 Malaysians are blessed to live in a country with so many beautiful and awe-inspiring places to visit. Whether you're a nature lover, history buff, art connoisseur or just an all-round foodie, these UNESCO World Heritage Sites represent just a small fraction of the amazing holiday destinations available right here at our doorstep. 
For those who've always wanted to explore, now is the perfect time. With international travel shut down, you can enjoy a leisurely trip without having to worry about getting caught in the usual crowds of foreign tourists. Best of all, going on a domestic vacation now means that you can take advantage of some great deals while helping to support the local economy. That's a win-win, don't you think?
If you're looking for more vacation ideas, click HERE to discover some of the greatest weekend getaways within driving distance of KL.