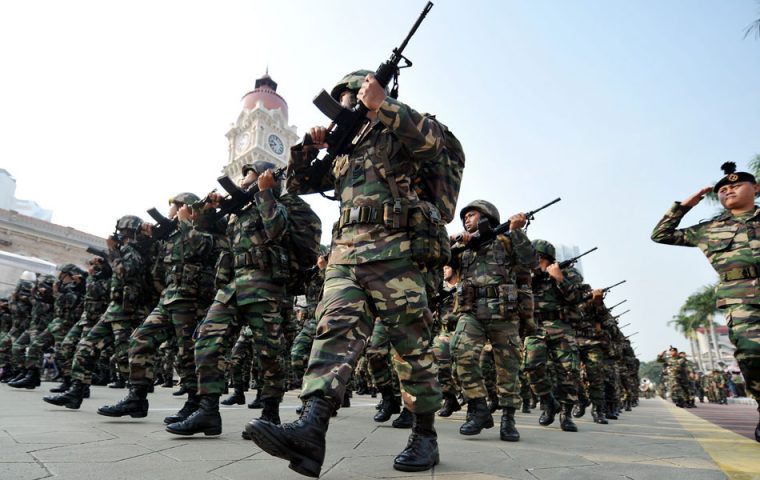 We're back with another round of COVID-19 and MCO-related updates gathered from the National Security Council, the Ministry of Health, Royal Malaysian Police, BERNAMA and The Star.
Please note that figures such as patient numbers are printed at press time, as such the figures will change based on the progress of the subject.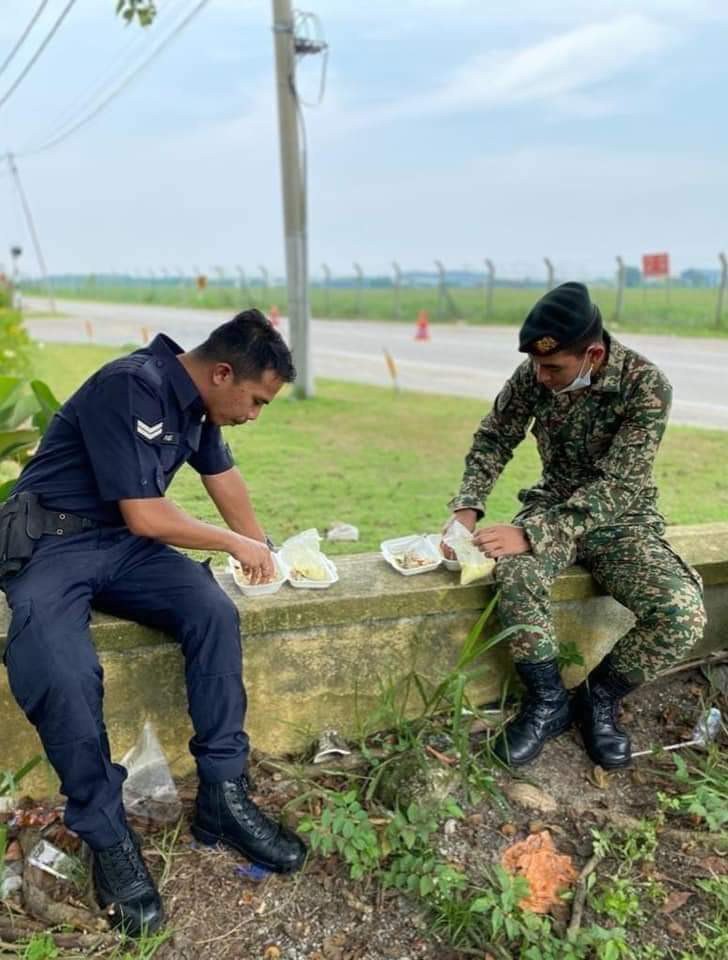 1) The Numbers Won't Stay Still
Although it's impossible to set a fixed figure, at press time (24/3/2020 – 10.30 am) a total of 159 patients have recovered and given hospital discharge out of 1,518 positive cases while there are still 1,345 patients still undergoing treatment.
2) No Way for Railway
Even though RapidKL continues its electric rail services (despite a long gap), KTM Berhad, however, has temporarily halted all its interstate train services except for two ETS lines and two intercity KTM lines (as opposed to eight lines on normal days). KTM's CEO, Datuk Ir. Kamarulzaman Zainal said in a press release, its services like the Ekspress Rakyat Timuran, Ekspress Selatan and Shuttle Tebrau will be shut down until the end of MCO.
Also affected is the Skypark Link (KL Sentral – Subang Airport). The KTM Komuter however, will continue its service but with only 49 journeys daily.
3) We're at 19th Overall
From a recent update by CPRC, Malaysia sits at 19th place for positive COVID-19 cases with 1,518 patients. China still records the highest overall with 81,454 cases and 3,276 deaths while Italy, unfortunately, records the highest death (5,476) our neighbouring country despite recording 514 positive cases have admitted 48 deaths.
4) PETRONAS' Call of Duty
National petroleum giant, PETRONAS through its CSR arm, Yayasan PETRONAS is contributing RM20 million worth of medical equipment and supplies to help hospitals and healthcare front-liners mitigate the spread of COVID-19 cases. With our healthcare system in a critical state, Yayasan PETRONAS CEO, Lita Osman said this contribution will be carried out by the MOH and the National Disaster Management Agency (NADMA).
The supplies include ventilators, hospital beds and mattresses, thermal imaging cameras, digital thermometers, virus test kits, masks and Personal Protective Equipment (PPE) to gazetted hospitals and quarantine centres.
5) Three Worrying States
MOH in a recent statement said that Selangor, Kuala Lumpur and Sabah have recorded the highest COVID-19 cases while Johor is also close behind. Selangor at press time has 354 cases while KL sits at second with 242 cases. The lowest infection cases so far is W.P. Labuan and Perlis with 5 and 9 cases respectively.
6) Angel Without Wings
The MOH has managed to allocate an additional 33 million units of PPE for healthcare front-liners, a big relief for many while another 3 million units are being distributed to hospitals as we speak, quoted Health Ministry Director-General, Datuk Dr Noor Hisham bin Abdullah as donations from a number of anonymous parties.
7) Students Rations Received!
74,530 university students stuck in their respective campuses on lockdown have been distributed food supplies. Involving students of public and private universities and also community and matriculation colleges, the government has allocated RM12 million for the food supply and will be distributed on a daily basis until the end of the MCO.
8) Malaysians, Help Is On The Way
Prime Minister, Tan Sri Muhyiddin Yassin in a recent live announcement said from the second National Economic Action Council (MTEN) meeting, a number of core initiatives have been put in place to help ailing Malaysians cope not only with the situation but also post-MCO.
a) Starting 1 April 2020, the Employees Provident Fund (EPF) will now allow withdrawals amounting to RM500 a month for 12 months through the i-Lestari system.
b) RM600 million has been allocated for the MOH where RM500 million will be used to fight the spread while another RM100 million for additional hiring.
c) A special RM130 million allocation for all states to help mitigate the health situation.
d) PTPTN is extending the delay for its repayment plan from 3 months to 6 months.
9) Enforcement Engaged!
So far with the help of the Malaysian Armed Forces, PDRM has conducted 1,903 roadblocks with a compliance rate of 92%. Also helping the police are other agencies such as RELA and APM. In the meantime, the authority has enforced a NEW curfew for public transport services – the service will only be available from 6 am to 10 am and 5 pm to 10 pm.
10) RapidKL No Longer Rapid
RapidKL has updated its railway service time following the recent situation update. The 10-minutes gap for its rail services will only be available during peak time (7 am-9 am and 5 pm-7 pm) while during off-peak, there will be a 30-minutes gap. ALL services, however, will no longer be available from 10 am to 5 pm and RapidKL is also cutting short its closing time to 10 pm.
11) No Sickness No Masks
MOH through its Director-General has announced that there is no necessity for a healthy person to wear a mask. He advises that you should only wear a mask if:
a) You're providing care to individuals with respiratory symptoms
b) You're a healthcare worker
c) You're a front-liner on duty
d) You have respiratory symptoms (cough, flu)
This comes following the revelation of a critical shortage of masks nationwide where the priority is given to healthcare workers and also sick persons.
12) Facepalm & Faceplant
Reported by Bernama, two men became the first offenders to be jailed in violation of the MCO. The two men were arrested for assaulting police officers conducting a routine check at the traffic light on Jalan Pantai Permai, Kuala Lumpur. Shop assistant S. Sugendran (31) and security guard M. Annblagan (37) were sentenced to two months in prison under the 353 Penal Code for using criminal force against Inspector Nik Faidrul Nik Fauzi. We can only facepalm to faceplant news like this.
13) RED ALERT Red Zones!
To date, FOUR areas in Kuala Lumpur have been classified as Red Zones. The areas are Lembah Pantai, Titiwangsa, Kepong and Cheras.
Down south, Seremban and Johor Bahru have also been classified as Red Zones. Federal Territories Minister Tan Sri Annuar Musa said in a recent report that an area that has recorded more than 40 positive cases will be put under this classification. Extra precaution is advised and more help from the authority and health personnel will be deployed.
14) Tune to the Rescue

Launched by ECM Libra Foundation with the support of hotelier Ormond Group, Tune Hotels has made all 130 rooms in its PWTC branch available to medical workers at the Kuala Lumpur General Hospital (HKL) after acknowledging the plight of healthcare workers having to sleep in hospital corridors after long shifts.
ECM Libra Foundation Board of Trustees chairman Datuk Seri Kalimullah Hassan said the hospital's medical staff can check in for an overnight stay and also enjoy complimentary breakfast by the hotel.
If you're ever wondering what's it like to be in an actual lockdown, read our story HERE. For now, we'll leave you with this picture that tells a million words.