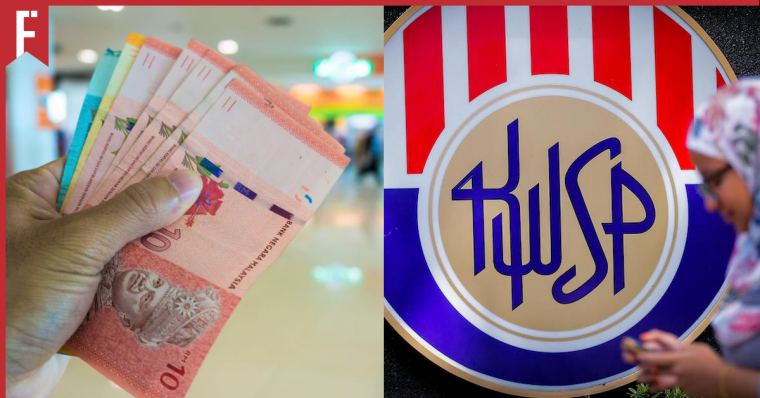 My first job represented a whole new milestone in my life.
For the first time ever, I was earning my own money. Never again would I need to beg my mum for extra cash or argue about whether or not I could purchase a new toy or video game. From now on, I had my own money. Money that I could use for whatever I wanted.
On the last day of that month, I gleefully collected my pay cheque… only to realise that the number at the bottom was a lot lower than what I'd been expecting.
"Who is this EPF guy and why is he taking my money?" I asked.
What Is EPF In The First Place?
Simply put, the Employee's Provident Fund (EPF) a.k.a Kumpulan Wang Simpanan Pekerja (KWSP) is a retirement savings fund that's run by the Ministry of Finance (MoF).
Introduced with the EPF Act of 1951 (one of the first laws that established a scheme of savings for employees' retirement), the EPF is one of the world's oldest retirement funds and is meant to ensure that every Malaysian can retire safely by managing their savings in an efficient and reliable manner.
Here's How It Works: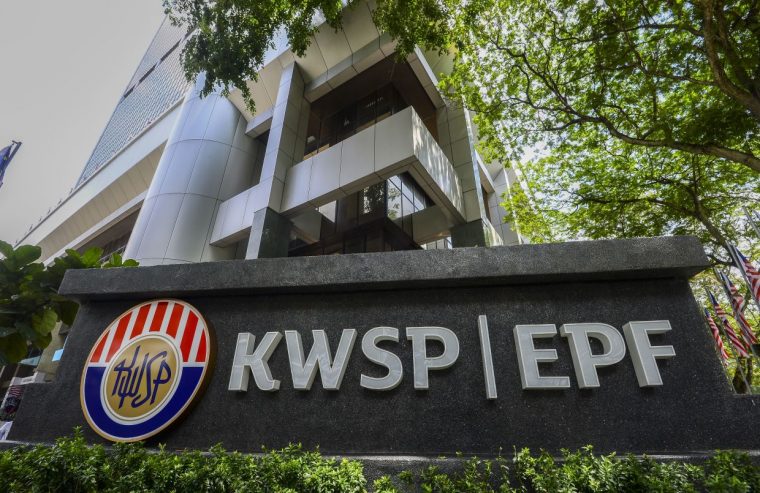 Every month, all private employees must set aside a portion of their salary (up to 13%) to be put into the EPF. Their employers would also have to contribute their own share (9% for Malaysian employees below the age of 60 and 5.5% for those who are older).
The money is placed into two accounts.

Account 1 is the main account for your retirement needs. This takes up 70% of your EPF savings and can only be taken out once you retire.

The remaining 30% goes into Account 2, where it can be withdrawn even before retirement for big spending decisions like housing, education, medical treatment, etc. You can also withdraw the full amount after hitting your 50th birthday, though it's not encouraged because once the account is empty, it no longer earns any annual dividends.
This is a compulsory contribution, and registration is done automatically from the moment EPF receives the very first contribution in your name from your employer.
As an EPF member, you get several benefits, including:
Tax Exemption: EPF contributions of up to RM4,000 count as tax deductible.
Hajj Registration: EPF members can register for an EPF Hajj under the Lembaga Tabung Haji (LTH) without affecting the Hajj rotation date provided earlier.
Yearly Dividends: The EPF contributions earn a minimum of 2.5% dividends annually (basically, if big market number go up, your monies also go up).
Death: An EPF member's dependent or next-of-kin can perform a Death Withdrawal of RM2,500 if they pass away before the age of 60.
To sum it up, the EPF is designed as a long-term investment. Instead of a normal bank account where you can take money out every month, the EPF is meant to be a place to squirrel away a little bit of money every month in order to set the foundations for a sustainable retirement.
So Why Are People Trying to Pull Their Money Out?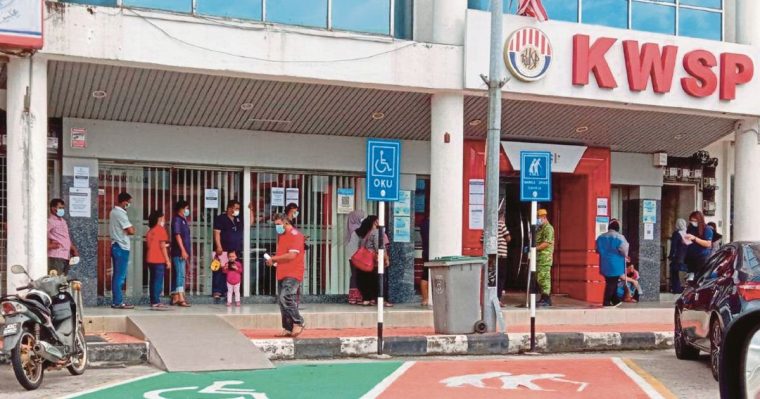 In normal circumstances, you could only start withdrawing money from your EPF savings once you reached the age of 50 — though there were exceptions for situations such as putting down payment on your first house.
However, in March 2020, the Malaysian government announced that they would be loosening restrictions on EPF withdrawals due to the negative economic effects of the COVID-19 pandemic. Former Prime Minister Tan Sri Muhyiddin Yassin announced that Malaysians could withdraw up to RM500 a month from their EPF savings in order to buy essential goods.
"Even though the amount is insignificant, but these are money by the sweat of your brows that should be used when we retire in the future which the government has now allowed to be utilised at this time.

"This initiative worth RM40 billion in withdrawals is expected to benefit almost 12 million EPF users," he said.
These withdrawal rules would be further relaxed as time went on. When it first started, people were only able to withdraw money from their Account 2. However, by November 2020 the government would allow people to withdraw money even from Account 1.
At first glance, this seemed like a good solution. After all, in an emergency situation like that why shouldn't people be allowed to withdraw money from their savings?
However, even as the first desperate Malaysians began to apply for the withdrawals, financial experts warned that the government's action would have many long term consequences.
"No EPF Withdrawals For Flood Victims"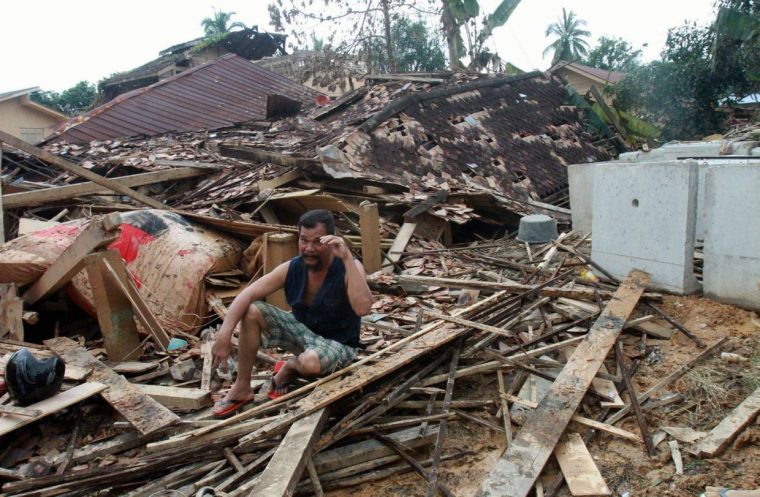 I'm sure I wasn't the only one who felt shocked at Prime Minister Datuk Seri Ismail Sabri Yaako's announcement at the end of 2021 that the government would not be allowing those hit by floods to withdraw money from their EPF accounts.
In a press conference held right after Christmas 2021, he emphasised that there was "no need" for EPF withdrawals as the government would be offering several other forms of financial assistance instead.
"Banks like the Bank Simpanan Nasional (BSN) are also offering interest-free loans of RM10,000 to purchase essential items for the home, with a six-month loan moratorium," he said.
As you might expect, many people weren't happy about this decision.
Why Can't We Withdraw Our Own Money?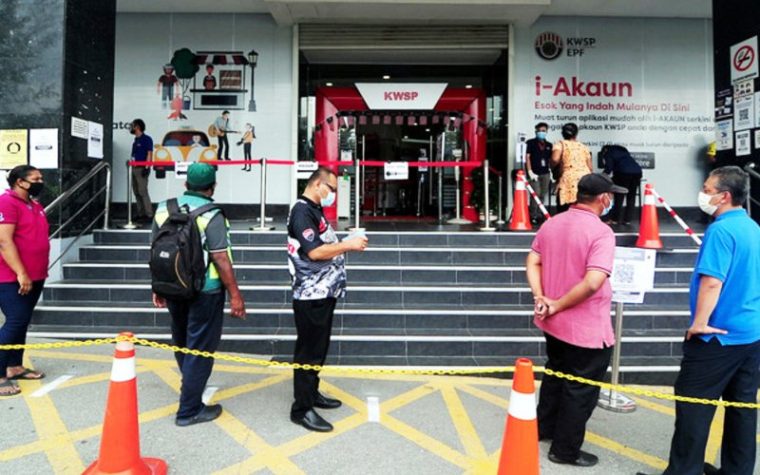 Over the past few months, more and more Malaysians have begun calling for the government to allow another run of EPF withdrawals. By 3 February 2022, a group called Pertubuhan Aktivis Rakyat Malaysia (ProRakyat) even submitted a memorandum to Istana Negara urging the King to intervene in the issue!
Group Spokesman Khairul Othman said that a one-off RM10,000 withdrawal was necessary due to all the disasters that Malaysians had endured recently.
"So many people have lost their income due to the pandemic or suffered heavy losses due to the floods.
"Some have just begun new jobs and need extra cash to start off while others must fork out to repair all the damage to their flood-hit homes," he said, adding that they had received over 100,000 signatures from EPF contributors in support of their memorandum.
However, while the common rakyat are upset, financial experts have actually come out in support of the Prime Minister's announcement.
According to Bank Islam Non-Independent Non-Executive Director Datuk Nik Mohd Hasyudeen Yusoff, preventing further EPF withdrawals was the least harmful decision in the long run.
"For me, the government's move to provide direct aid totaling RM60,000 to flood victims is a brilliant move as opposed to calls in social media for EPF to allow more withdrawals," he said, pointing out that nearly RM100 billion had already been withdrawn from the EPF funds due to the COVID-19 pandemic.
Another financial expert is Economist Prof Dr Barjoyai Bardai, who warned that if the government opened up the EPF for another round of withdrawals, thousands of Malaysians might end up having to work until the day they died.
This was due to the fact that nearly 50% of EPF contributors under the age of 55 currently had less than RM10,000 saved up for their retirement.
"So by the time they retire, they will probably have between RM15,000 and RM20,000. What can they do with this amount and how long can they survive with it?" he asked.
But If They Can't Withdraw Money From EPF, What Other Option Do They Have?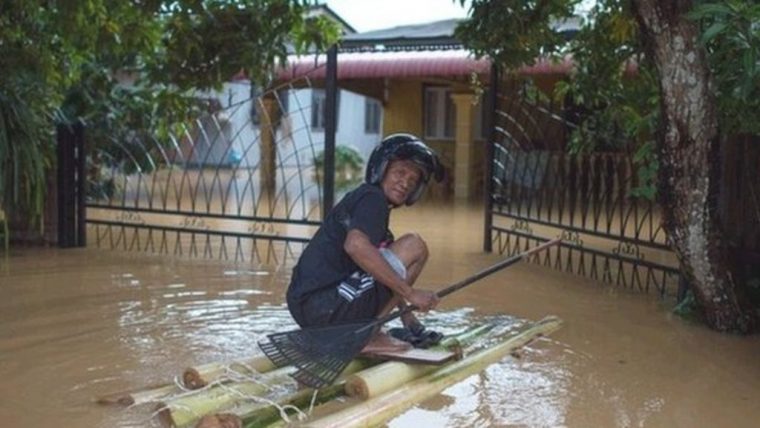 Before you ask: yes, the government is offering aid to flood victims. The government is offering a lot of aid, in fact — with up to RM61,000 provided to those whose homes had been destroyed!
RM1,000 to heads of households, RM10,000 to the next-of-kin of those who'd died during the floods, RM500 food vouchers — on paper, it all sounds really impressive.
But how much of this money is actually reaching the people it's supposed to help?
In January 2022, Klang MP Charles Santiago pointed out that some people were still waiting for their promised aid a month after the flood was over.
"I've had people tell me they are asked for evidence like pictures of how high the water was in their houses or images of damaged goods," he said.

"When the water is rising, people don't take pictures. People don't take pictures of all the things they've lost before they get rid of them. There's a need to relook the criteria."
Money Can't Buy You Happiness, But It Can Definitely Fix Your Flooded House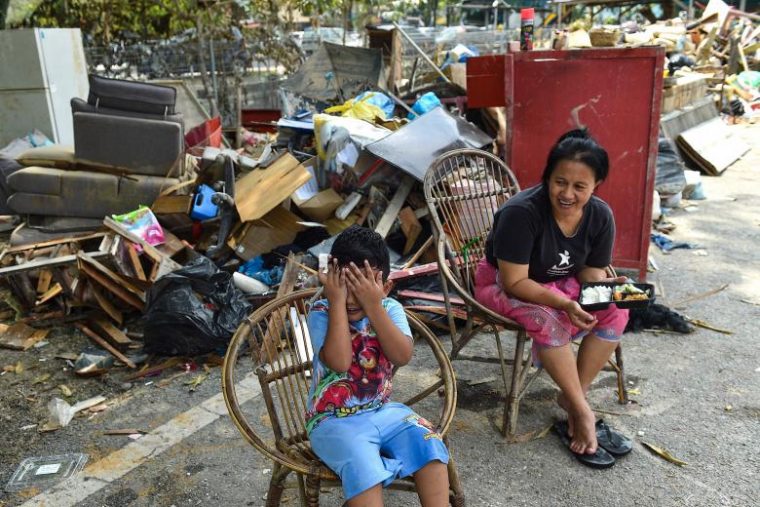 Some people like to say things like "money isn't important" or "money can't buy you happiness".
They are idiots.
The vast majority of those calling for the ability to withdraw money from their EPF accounts aren't doing it because they're being greedy. They're doing it because they feel that they have no choice. It's easy for us to talk about the long term, big picture situation when we're not the ones who have to worry about surviving right here and now.
Is it a good idea for a poor Malaysian to withdraw all the money out of his retirement account? Probably not. But if the alternative is to potentially become homeless or watch their family starve, can you blame them?
Learn more about how the current economic difficulties have affected ordinary Malaysians by checking out :
Only 3% of Msians Have Enough Money to Retire. What Now?