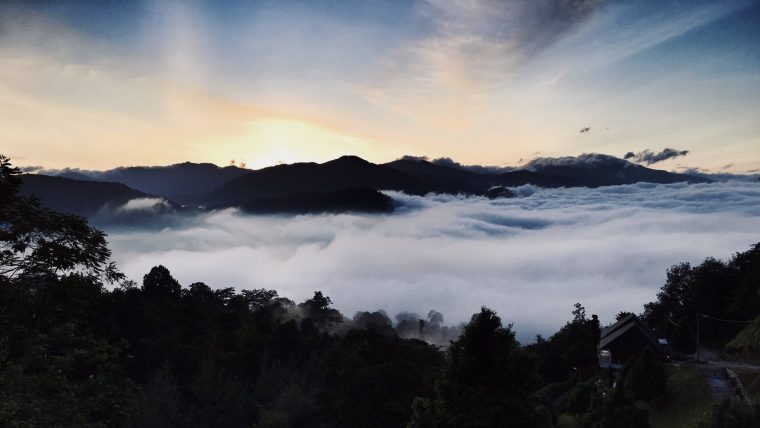 Remember that fear back in March?
The fear of walking out of the house, afraid of the sickness.
The fear of uncertainty, either of catching the virus or being caught by the police for being out and about.
Well, that fear is long gone now. And I'm sure many would agree that today, this lack of fear is the reason why we're just slacking in all perspectives.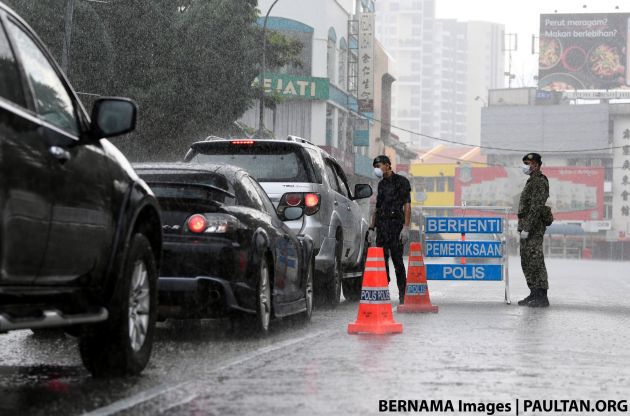 It's July and we're well on our way towards the end of (hopefully) the last MCO yet, we've stopped taking our temperatures as we walk into stores and casually walk past the contact-tracing book and the barcode scanner, straight to the table to order our food.
Now, we stop wearing masks and we're back to handshakes, fist bumps and the occasional long-time-no-see hugs.
What about lunch and dinner?
The social distancing rule surrenders, staring at us from a desolating distance while we merry not one meter but one centimetre away from each other over nasi kandar and teh halia.
So, what would it take for us to stick to the rules apart from self-discipline, self-guilt and perhaps death by infection?
Enforcement
Yep, that's why the Selangor state government is taking a big brother approach, running significant measures to impose strict protocols giving business operators the ultimatum: buck up or shut down.
Apart from the regular inspection and grading on makan places, a stricter set of COVID-19 SOPs is now imposed on business premises, starting with the compulsory SElangkah.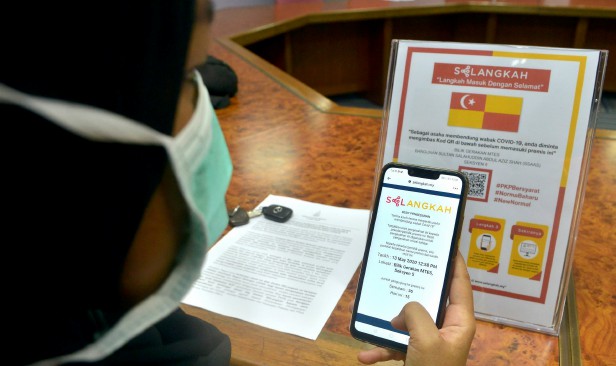 Have you ever noticed, every time you walk into a shop, you're presented with two to three different barcodes?
One is the SElangkah, the other one is MySejahtera and the third one could be some in-house barcodes (like myNEWS and Family Mart).
Personally I'd go with SElangkah, simply because it's just easier.
Fitting to its build concept of Fast & Easy, the system (managed by Menteri Besar Selangor Incorporated) allows swift registration before entering a premise. No download needed.
You register once on your first scan and your next visit onward will literally be just a scan away. Unlike MySejahtera, for example, where you need to download the app. Without it, you'd have to sign up every single time you scan the barcode.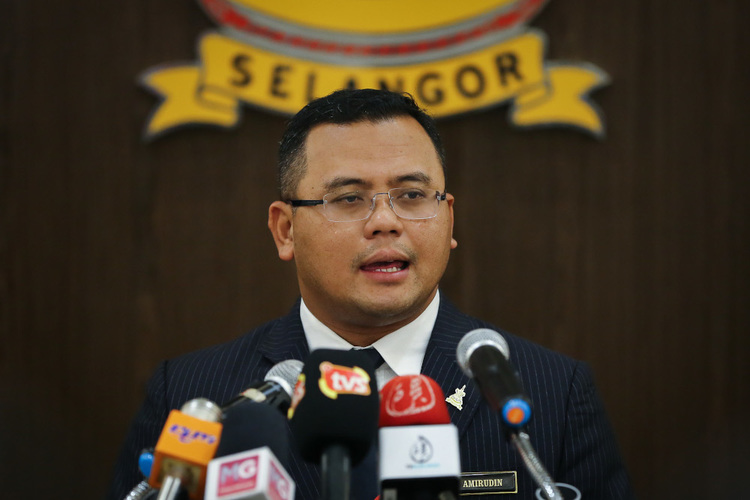 SElangkah is the first system to be developed and established in Malaysia. Selangor Menteri Besar Dato' Seri Amirudin Shari said the system was built to virtually track the movement of the public in an effort to control the outbreak of Covid-19 in Selangor. Your data will then be accessible to the Selangor Health Department, government agencies and local authorities.
To date, there are more than 700,000 businesses in Selangor using SElangkah.
Although not mandatory (which I think it should be), business operators in Selangor are urged to screen customers prior to entry. Hand sanitisers are also urged to be placed within reach. Going the extra mile, some premises also require its patrons to wear masks and impose a limit to the number of customers, like MR.DIY for example.
What about hotels?
Back From the Dead
A bit on the grim side, I found out that at least three hotels in Selangor have ceased to exist while others had to suspend operations. Just imagine, a hotel surviving for months with only 40% occupancy rate. And that's on its best days.
To help the industry bounce back, the state government is making sure tourists feel safe to swing by and, along with the Malaysian Association of Hotels (MAH) and (MOTAC) Tourism Ministry, Selangor has set up stricter rules for operators like implementing social distancing measures and providing SOP training to employees.
There's also a prerequisite to triple their cleaning measures on frequently-touched areas like light switches, door handles and TV remote controls. Also in Selangor hotels, temperature screening and hand sanitisation are mandatory.
Talk to any hotel employee in Selangor and they'll tell you about the strict health screening they have to go through apart from constant use of face masks and gloves, especially when handling food. The state government has also ordered stern protocols on air quality control in hotels, something most would miss.
Taking Selangor Back
Tourism Selangor's General Manager, Azrul Shah Mohamad shared in a statement that the department has set a new target of 6 million tourist arrivals in 2020 with efforts like Pusing Selangor Dulu! and Jelajah Pesona Selangor campaigns.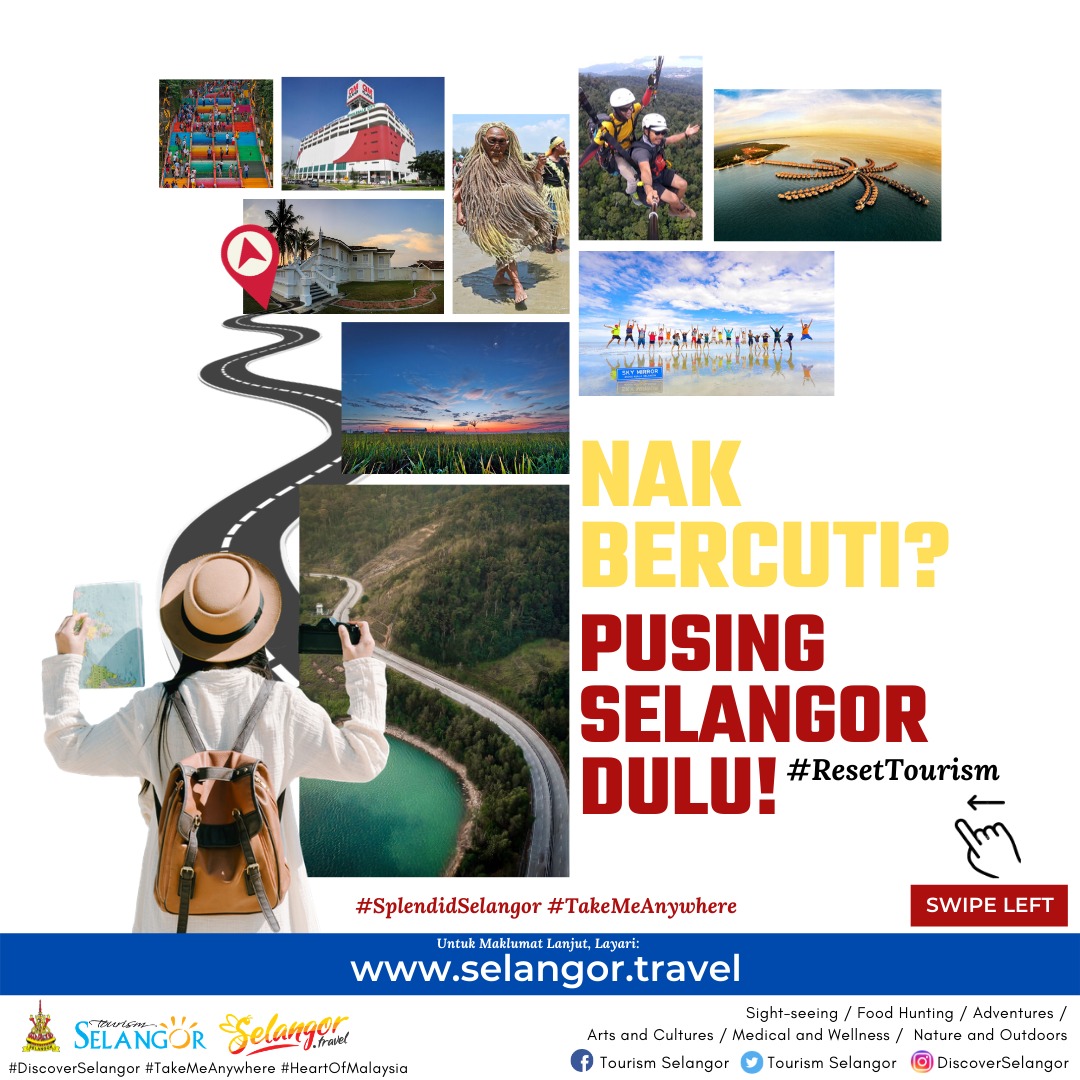 Sounds far-fetched but looking at the state's stunning record of 7.7 million tourists last year, this could very well be the fastest (and biggest) recovery by any state in Malaysia, especially with the recent announcement of the state's Economic Recovery Plan tagged at a massive RM55.85 billion – one thing on the bucket list is jumpstarting the tourism industry.
Selangor alone has dozens of malls, hundreds of hotels and homestays as well as a number of theme parks that are just shy of drawing the curtains. Don't forget that our international airport is in Sepang and major theme parks like Sunway Lagoon are right smack in the middle of Klang Valley. These places need some kind of push to start rolling again.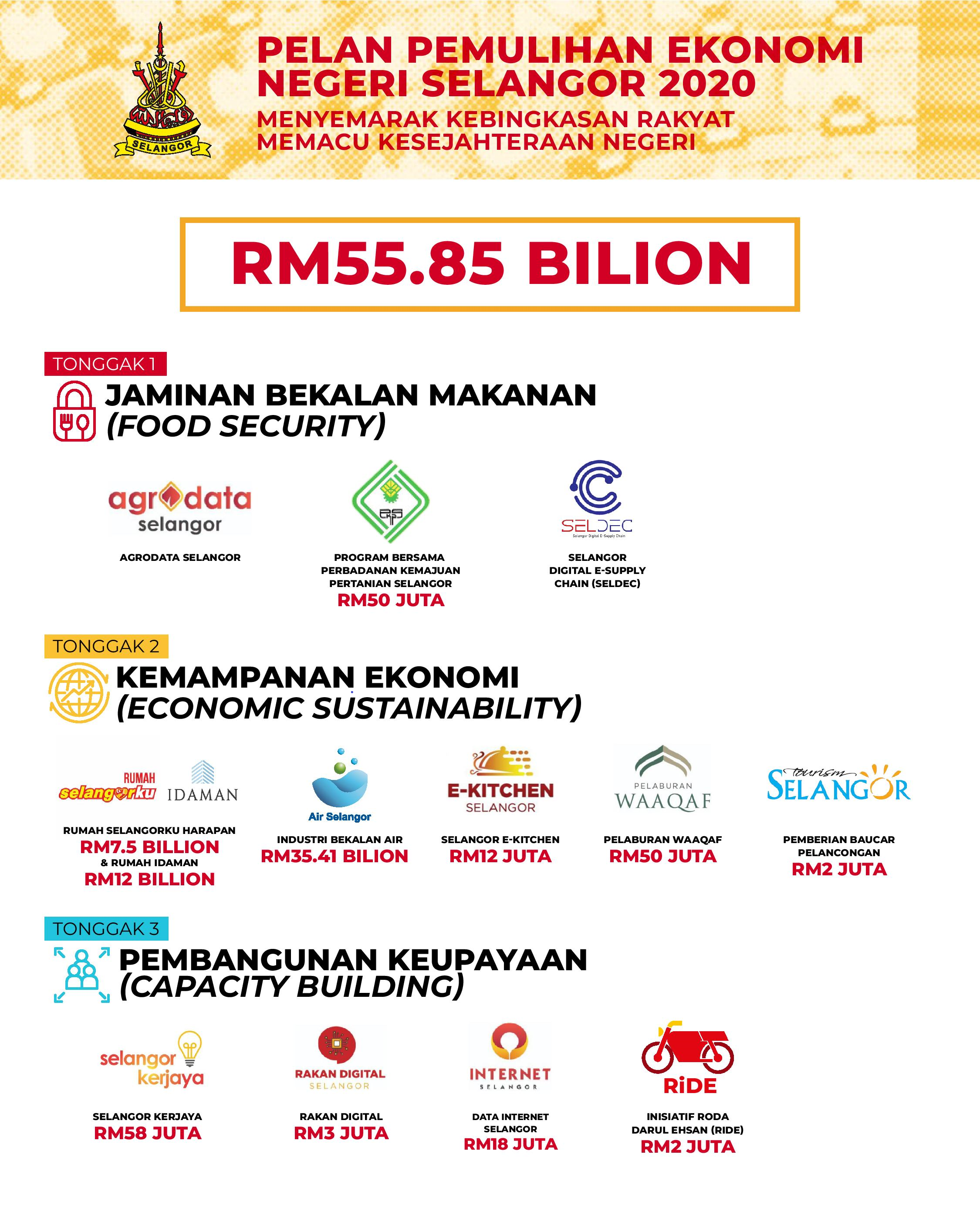 A good start, however, would be the voucher subsidies worth RM2 million that will be given to hotels, theme parks and homestays, while a one-off RM1,000 incentive for each homestay will help about 600 operators registered with the state.
Through its Tourism Promotion Board, Tourism Selangor, the state is now pushing hard to rebuild what it has lost with a lot of initiatives like the Pusing Selangor Dulu campaign. Unseen to the naked eye, this campaign applies optimum utilisation of various digital platforms and collaboration with local and international media desks to promote domestic travel with discounts and packages, one being Sunway Lagoon's massive promotion for its park.
Don't Cross the Border, Yet
Sure, many would be inclined to get out of the state but in all seriousness, Selangor has tonnes to offer.
Tell you what – Ask a friend next to you if they have tried paragliding in Bukit Jugra. While you're at it, text a family member to see if they've been to Sungai Karang Hornbill Conservation Centre or if they have set sail in the coastal waters of Batu Laut.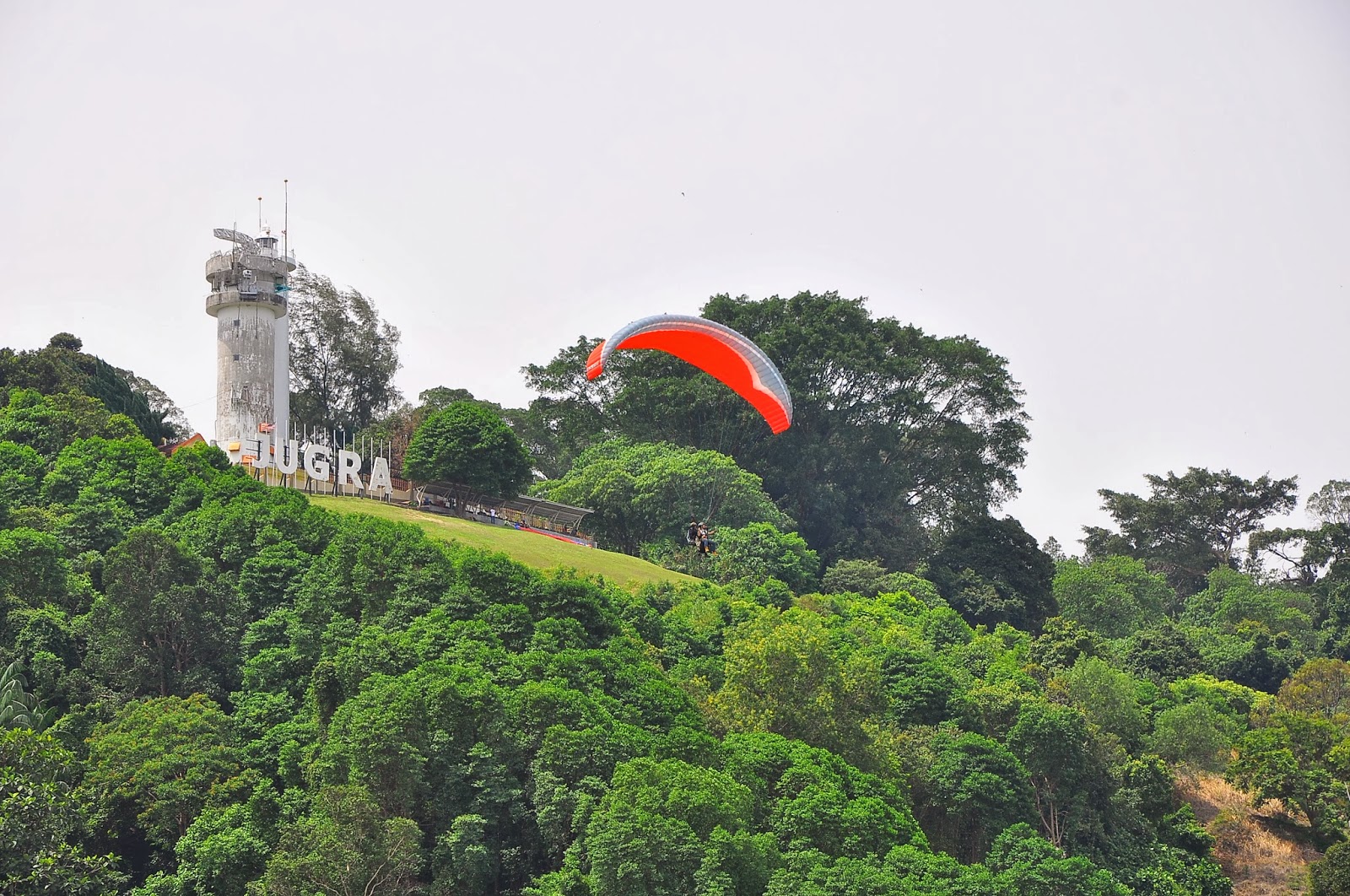 Chances are, not many have been to such places because we simply know more about faraway places than the one we live in, like how we know more about space than the ocean in front of us.
Yes, Genting is chilly, Cherating is windy and perhaps the whole Titiwangsa range is breathtakingly beautiful but unless you've driven past Batang Kali up towards Genting Highlands and witnessed the incredible change in elevation and plants that Selangor has, then you really don't know your home just yet.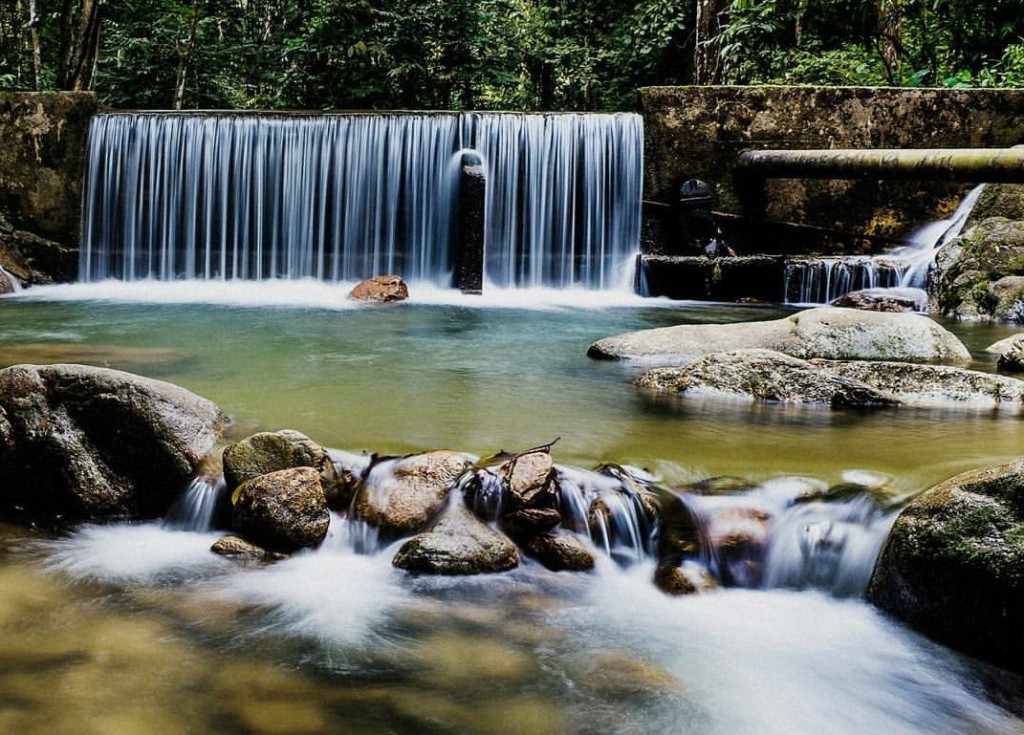 So if it's a quick getaway you're looking for or a slow, relaxing weekender you have in mind, don't forget to give Selangor a try. With all the measures taken by the state government and all related bodies, it's truly a safe place to let loose and unwind. After all, Selangor is not just Shah Alam, Subang or Petaling Jaya you know.
About Tourism Selangor

Tourism Selangor is a state government tourism arm established to increase the number of local and international tourists to Selangor by enhancing and developing the known as well as the undiscovered beauty of the State. Many initiatives are taken to achieve this such as organizing local and international campaigns, events, overseas tourism trade missions, local roadshows and many more.