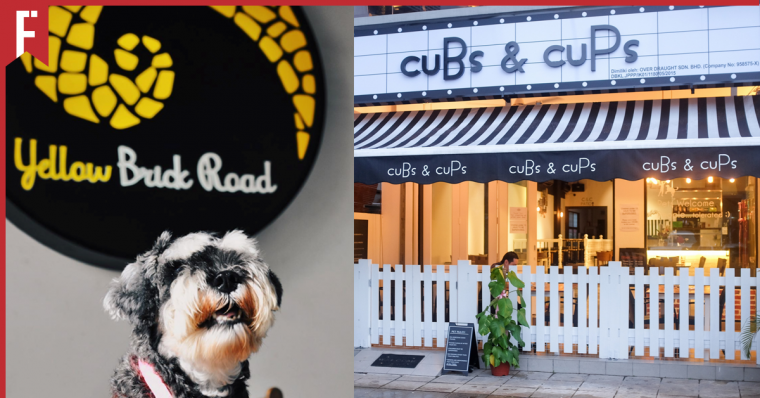 Are you a clingy pet owner? Because same. I wish I could take my precious furbaby with me everywhere I go. But alas, the truth of the matter is that a lot of places besides the park don't really take too kindly when we walk in their establishment with a furry figure at our side.
So if you and your pet are attached at the hip or if you'd just want to treat your pet to a nice day out while you enjoy some grub, here are some very nice pet-friendly places that you can visit.
Ippudo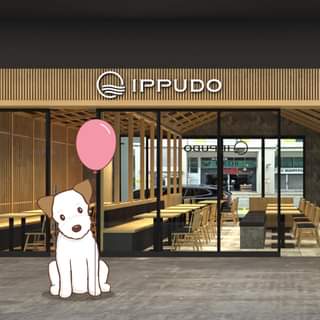 *This establishment is non-halal
Always known as the place with the tasty ramen, Ippudo also offers you a chance to get comfortable with your pet while you slurp your noodles. Ippudo's not actually a new restaurant. There are branches all around KL and Selangor but what's actually new about this place is the fact that it's now open for you to bring your pets to!
Although they are pet-friendly, please also remember to keep your pets at your sides and follow Jaya One's pet-friendly policies:
Only dine at pet-friendly designated areas
Use dedicated pet toilets
Keep your pets on a leash
Don't allow your pets to sit on the restaurant's furnitures
Be considerate towards other diners
Address: Lot G.002, The Square, Jaya One No, 72A, Jln Profesor Diraja Ungku Aziz, 46200 Petaling Jaya, Selangor

Opening hours: 11am – 10pm
Clawset Pet Cafe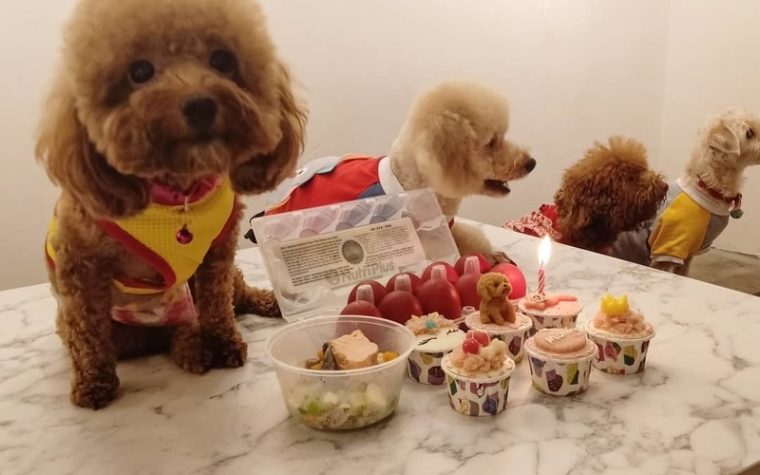 *This establishment is non-halal
Located in Damansara Jaya, Clawset Pet Cafe lets you bring along your furry friends for a hearty breakfast, lunch or dinner. The cool thing about this cafe is that the owner and staff also bring along their own pets to play with while they work and you're free to play with them too if you'd like!
The cafe has a built-in playground for your pets to enjoy themselves too. So, maybe while you're busy catching up with your friends, your fur babies can also entertain themselves by playing there. The cafe also sells pet toys and outfits for you to splurge on. Isn't that cute?
Address: 36-A, Jalan SS 22/25, Damansara Jaya, 47400 Petaling Jaya, Selangor

Opening hours: 10am – 8pm
Cubs and Cups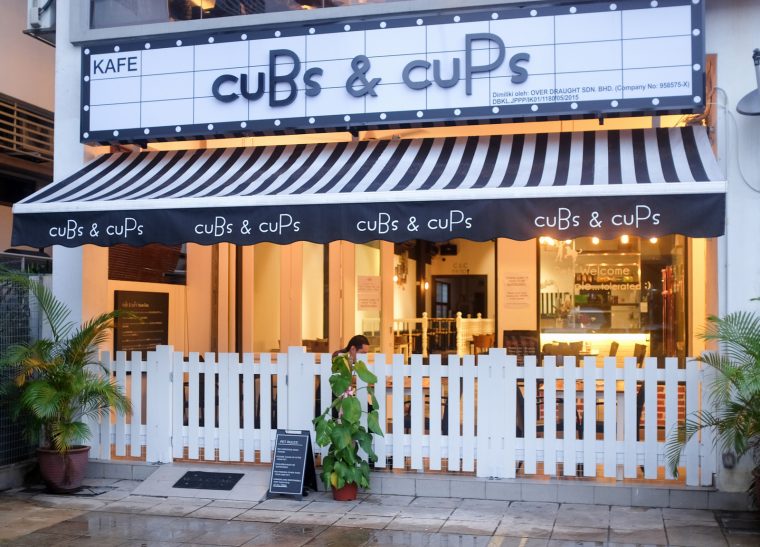 *This establishment is non-halal
This is honestly the cutest cafe I've ever seen. The outside of it looks like one of those Sylvanian Families dolls' houses. You know, the ones with the tiny rabbits and squirrels? The only difference is that this one welcomes dogs and cats in their premises instead of small rodents. But I mean, if you have a rabbit as a pet, I'm sure you can also bring it along while you enjoy a nice cup of coffee there.
But of course, bringing your pet comes with responsibility. It's important to note that the Cubs and Cups Cafe is not responsible for your pets, so you have to supervise them while you're there. Make sure your pet is well leashed and well behaved so as to not disturb the other diners.
Address: 22, Jalan 30/70a, Desa Sri Hartamas, 50480 Kuala Lumpur, Wilayah Persekutuan Kuala Lumpur

Opening hours: 11.30am – 9.30pm on weekdays (closed on Tuesday) and 9.30am – 10.30pm on weekends
Wanderous Sheep Cafe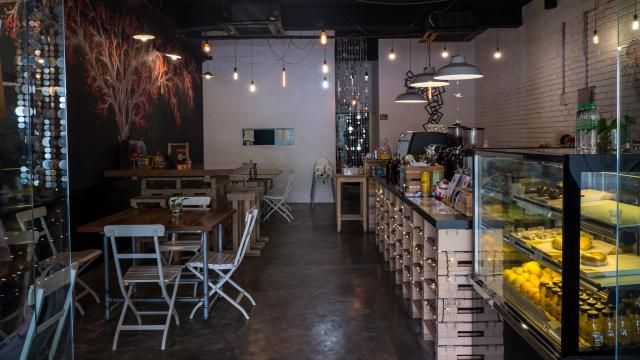 *This establishment is non-halal
Despite the name, there aren't really any sheeps here. There are lots of pets though! You can enjoy your meal while your furry buddies run around and make friends with other patron's pets.
Also, this place opens very early so if you're an early riser and taking your pet out for a walk or a run in Damansara Perdana, stop by here while you're at it.
The inside of Wanderous Sheep Cafe looks like any other normal cafe but from what I've read, it has a cozy feel to it that gets people coming back time and time again.
Address: 20 – 1, Jalan PJU 8/3a, Damansara Perdana, 47820 Petaling Jaya, Selangor

Opening hours: 7.30am – 7pm (closed on Saturday)
Yellow Brick Road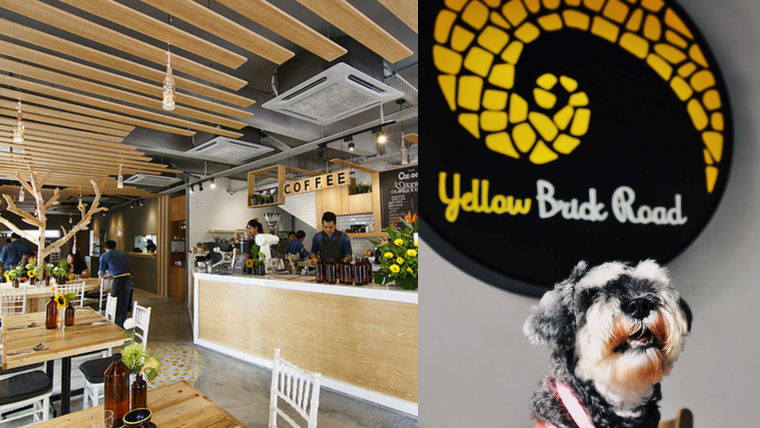 I'm pretty sure Yellow Brick Road has become a sort of household name already. My family and I would go to brunch here every month because they serve one of the best pancakes I've ever eaten. When we were there, we would often see people with their pets sitting around and having a chat after their morning run. I was always confused as to why they brought their pets along to a restaurant but after knowing that the place was very much pet-friendly, I then proceeded to try and bring my cat along with me to one of our brunches.
It was a one time thing though because my cat wasn't very keen on being seen in public with me. But that's alright, even without my cat, there were plenty of other pets that were eager to be friends with me there. If you ever want good food and even better company, bring your fur baby here for a pet date!
Address: Plaza Batai, 8-7, Jalan Batai, Bukit Damansara, 50490 Kuala Lumpur, Wilayah Persekutuan Kuala Lumpur

Opening hours: 9am – 10 pm
Take Your Furry Friends On New Adventures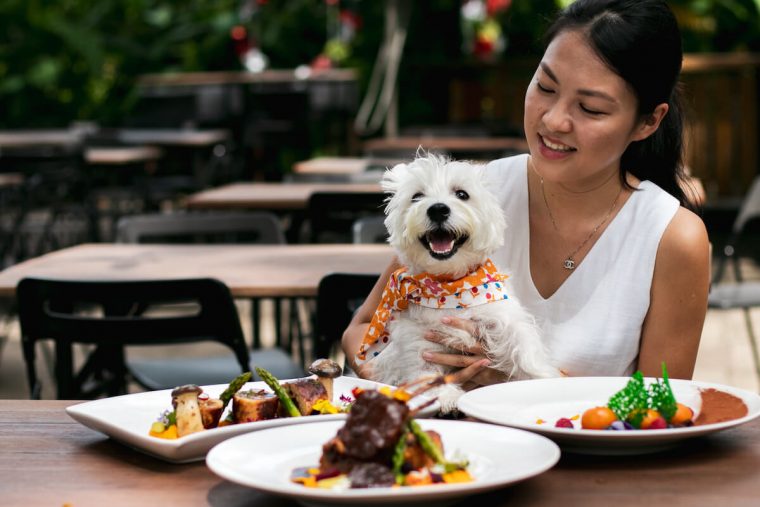 So there you have it, folks! Five pet-friendly cafes where you can bring your furry babies to. There aren't many places that accept pets when you're dining in, so having some options really helps in trying to get your pets to socialise or familiarise themselves with their surroundings and people.
It's always good to try out new things because who knows what kind of adventures they'll bring you. Speaking of new things, here are some that you should definitely try out if you haven't already.
5 Unusual Spicy Dishes You Wouldn't Normally Try, But Should