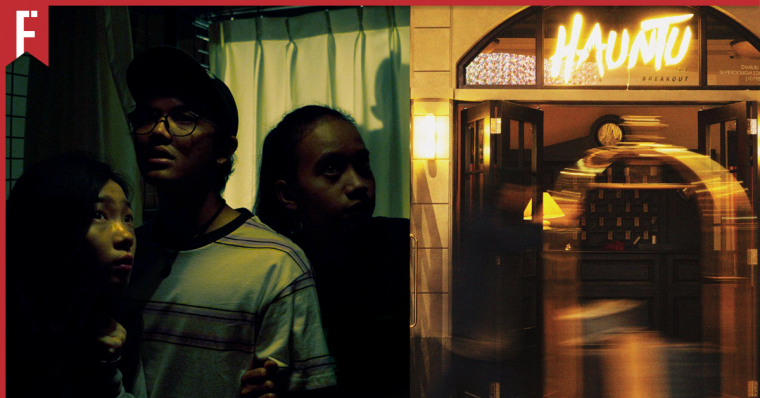 Now that the vaccination rate has reached 90%, things are finally starting to open up again. Considering how stressful this past year has been, it should be no surprise that millions of Malaysians are already planning their holidays.
To help you celebrate the upcoming Halloween season, The Full Frontal has prepared a list of the spookiest theme parks in the nation. Whether you're a scaredy-cat who can't stand being alone in the dark or a fan of all things that go bump in the night, we've got a little something for everyone!
#1: Sunway Lagoon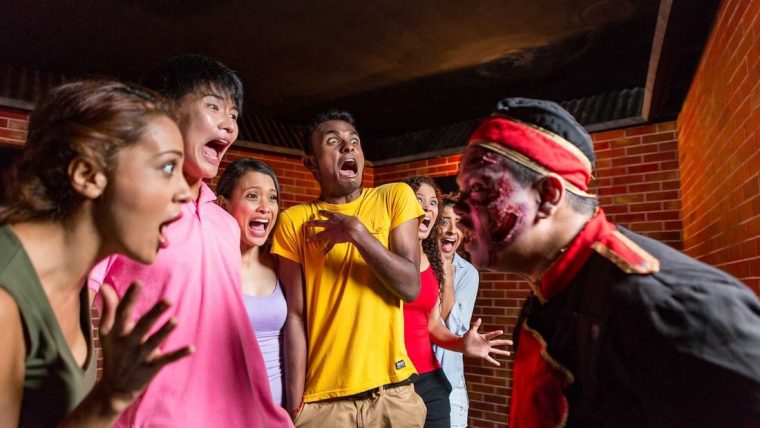 C'mon, you know Sunway Lagoon, right? Even if you're not a big fan of theme parks, you've probably seen pictures of their amazing water slides and massive artificial beach.
But Sunway Lagoon isn't all sunshine and beach parties. Their annual Night of Fright festival is one of the spookiest Halloween events around!
Unfortunately, while Sunway Lagoon is currently open, it seems that this year's "Day. Light. Fright" event has been indefinitely postponed.
But not all hope is lost! Halloween horror fans can still visit the Sunway Lagoon Scream Park to enjoy a live action scare extravaganza. There's ghosts, ghoulies and a haunted house that my family had to leave halfway because my little sister got scared!
I, of course, totally wasn't scared at all. Don't listen to her lies, she clearly can't remember anything because she was so traumatised.
Sunway Lagoon
Address: 3, Jalan PJS 11/11, Bandar Sunway, 47500 Subang Jaya, Selangor

Opening Hours: 10am to 6pm. Closed on Tuesdays (except for school and public holidays)

Ticket Prices:

Adult (age 13 and above) – RM133.00
Child (age 12 and below) – RM108.00
Senior Citizen (age 60 and above) – RM 108.00
#2: LEGOLAND Malaysia
Another local favourite, LEGOLAND Malaysia recently reopened their theme park on 14 October. Their water park will be opening on 27 October — just in time for Halloween season!
But while we all love a good splash, the main event is going to be their annual Brick-Or-Treat Halloween Special. It's going to be a spooktacular event for the whole family!
They have special shows, meet and greets with all sorts of spooky LEGO characters and even a Kid's Costume Contest. Best of all, during this event, kids in costume can enter LEGOLAND Theme Park, Water Park and Aquarium for FREE*!
*Note: only ONE child free entry per Paid Adult Day Ticket or Annual Pass
LEGOLAND Malaysia
Address: No 7, Persiaran Medini Utara 3, Bandar, 79250 Johor Bahru, Johor

Opening Hours: 10am to 5pm (Monday to Thursday), 10am to 6pm (Friday to Sunday). Closed on Wednesdays

Ticket Prices:

1-Day Theme Park Ticket:
Adult – RM189.00 (Normal Price)/ RM133.00 (Re-Opening Offer)
Child (3 to 11 years old) – RM149.00 (Normal Price) / RM105.00 (Re-opening Offer)
Senior (60+ years old) – RM149.00 (Normal Price) / RM105.00 (Re-opening Offer)
Children under 3 years – Free
#3: i-City Theme Park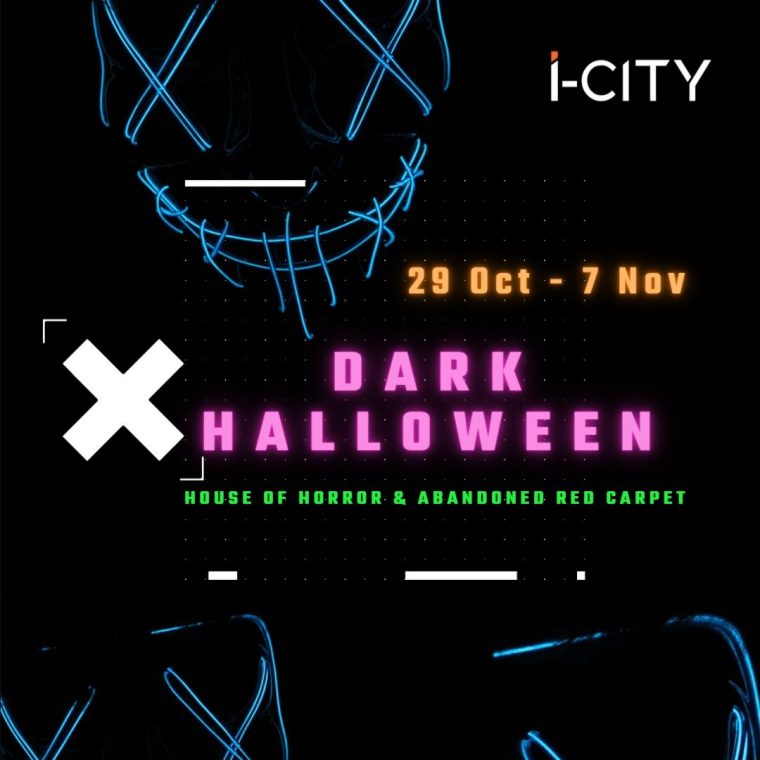 What secrets are hidden inside the Abandoned Red Carpet? Who is lurking in the House of Horror?
Though they're famously known as the City of Digital Lights, this year, Klang Valley's i-City Theme Park will be going dark — literally!
Held from 29 October to 7 November 2021, Dark Halloween is a special Halloween season package that's sure to get your spines tingling. Experience i-City's terrifying new attractions, explore the mystery of Rumah Puaka Hantu and enjoy their exclusive Halloween themed gifts and goodies!
i-City Theme Park
Address: i-City Theme Park, i-Gallery, Jalan Multimedia, I-City, 40000 Shah Alam, Selangor

Opening Hours: 4pm to 10pm daily

Ticket Prices: RM30 (Early Bird Promotion) / RM35 (Normal Price)
#4: The TOP Penang Theme Park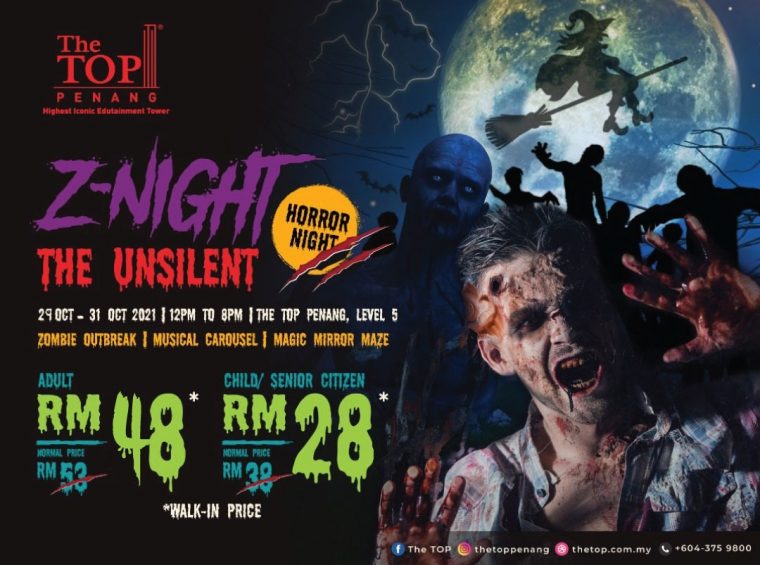 Did you know that Penang's highest iconic edutainment tower also contains the state's largest indoor theme park?
At The TOP Penang Theme Park, visitors can explore no less than 18 themed attractions, including the Rainbow Skywalk, Jurassic Research Center, Penang Boutique Aquarium and 7D Discover Motion Theater. From 29 October to 31 October 2021, The TOP will also be hosting "Z Night: The Unsilent" — a special Halloween themed event open to adults and children alike.
Do you dare to experience Halloween 2021 attractions such as a Zombie Outbreak and the Magic Mirror Maze?
The TOP Penang Theme Park
Address: No 1, Jalan Penang, George Town, 10300 George Town, Penang, Malaysia

Opening Hours: 12pm to 8pm (Friday to Sunday, School Holidays and Public Holidays). Closed on Monday to Thursday

Ticket Prices:

Adult – RM48.00
Child/Senior Citizen – RM28
#5: Hauntu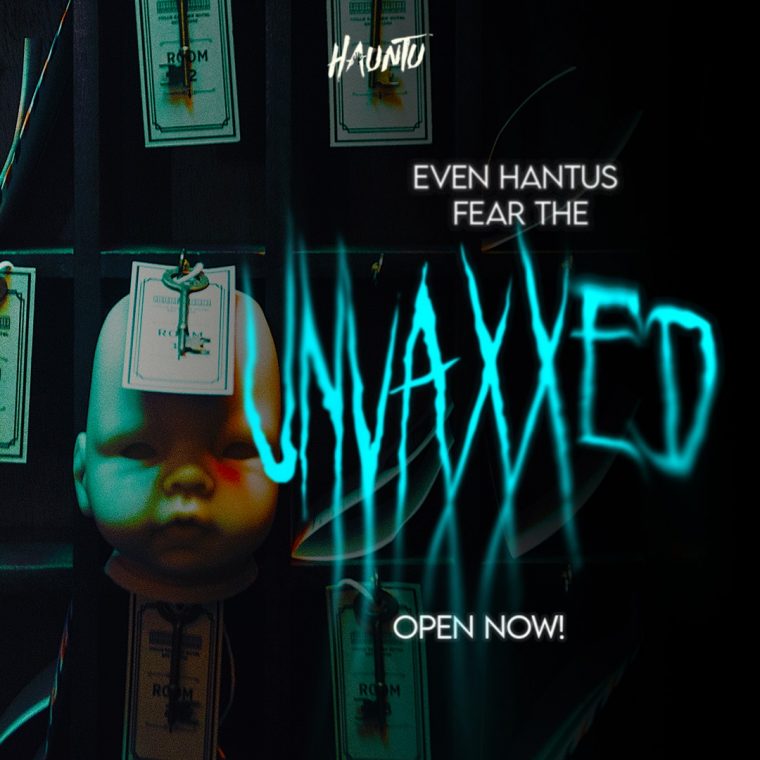 While it's not a traditional theme park, this list couldn't possibly be complete without Hauntu.
The first immersive haunted house experience in Malaysia, Hauntu is a must-visit Halloween spot for any horror fan!
Instead of simply watching a ghost story, Hauntu allows you to experience it firsthand by taking on a role in a delightfully Malaysian horror story.
Uncover the mysteries behind the haunted Colle Eastern Hotel. Interact with an elaborate cast of actors and performers. Make your own choices and discover the many possible endings awaiting you and your friends at the end of this extraordinary and unforgettable adventure.
Hauntu
Address: LINC, 360, Jalan Tun Razak, Taman U Thant 55000 Kuala Lumpur, Malaysia

Opening Hours: 2pm to 10pm (Wednesday to Friday), 11am to 10pm (Saturday to Sunday). Closed on Monday and Tuesday*

*Operating hours are subject to changes depending on the COVID-19 situation

Ticket Price:

Adult – RM58 per player (maximum of 10 players at a time)

Note: Children between the ages of 8 to 14 require adult supervision. Children aged 7 and below are NOT allowed to enter.
Don't Forget Your SOPs!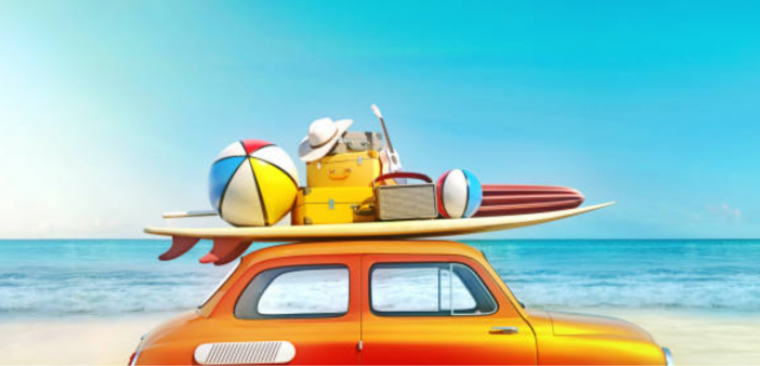 After all the events of this past year, I'm sure that everyone can't wait to go out and enjoy their holidays. But while it's important to have fun, we all need to remember our SOPs!
Of course, not everyone is interested in a scary experience. If you happen to be craving a more relaxing adventure, don't worry. We've got you covered too.
If you'd like to check out all the other fun activities available for those who've been vaccinated, read up on:
9 Must-Visit Places Now That You're Fully Vaccinated