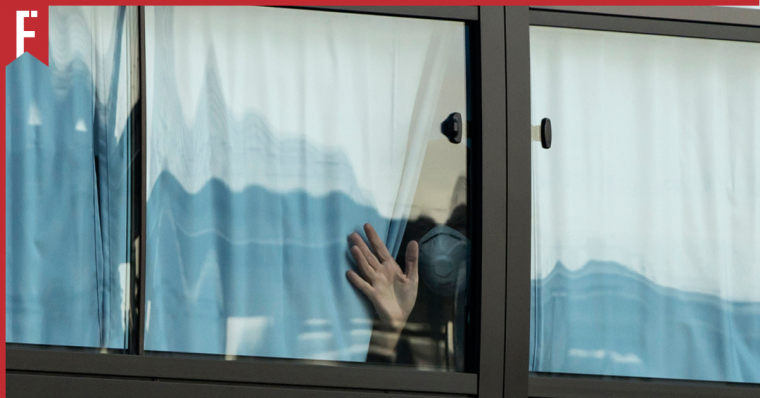 After 84 years of waiting, your MySejahtera status finally reads "Fully Vaccinated" and now you can go into every single store you see. This is both a threat and a promise. As someone who has been vaccinated with AstraZeneca, it felt like ages before I could actually step foot outside my house and fully enjoy myself.
So I took it upon myself to come up with a list of places that would be very interesting to visit once your status turns yellow. And since I'm such a nice person, I decided to share the list with you!
Jalan-Jalan, Cari Makan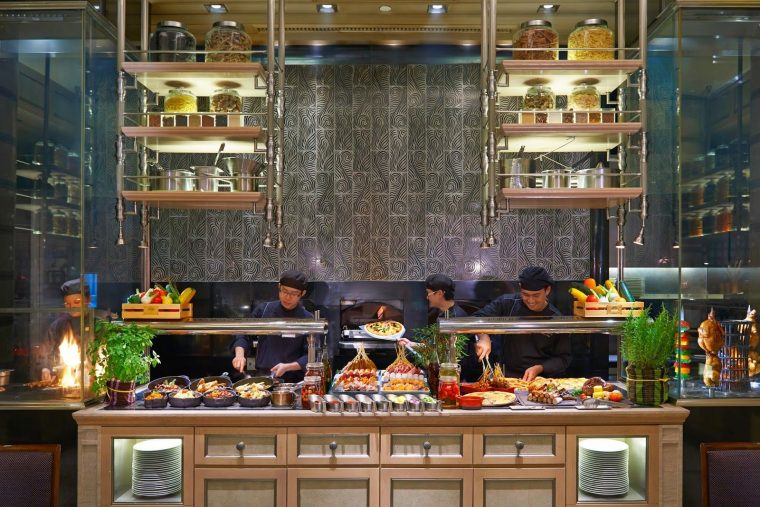 1. Gyutaro
Yakiniku
For the past few months, I have scrolled through rolls and rolls of pictures of BBQ places. There are really good ones like The Super Boring Club, Texas BBQ or other BBQ places like BBQ Town and Sweetree. But Gyutaro is the BBQ place that you just have to eat at. It has an array of meat choices and side dishes that would even make a grown man cry.
The prices of the meat served are relatively cheap but the quality is still top notch and wouldn't disappoint. You can even control the grill all by yourself, so it makes a more fun experience. If you're worried about the meat, it's certified pork free. If you want recommendations, I suggest the Australian wagyu and the cucumber kimchi.
Check out more about them: Website
2. Hanbing
Bingsu
With a country like Malaysia, hot weather basically all year round, sitting down with a freezing bowl of shaved ice always does the trick to cool yourself off. Now, since we're allowed to dine in, you can have a seat at the place and enjoy a bowl of Mango bingsu after a hard day of walking around the mall.

Hanbing has been a long time favourite. With their endless choices of shaved ice-cream flavours to choose from, this restaurant has something fit for everyone's palate! If you'd like to try them out, their Strawberry Cheesecake Bingsu is to die for!
3. Tamarind Springs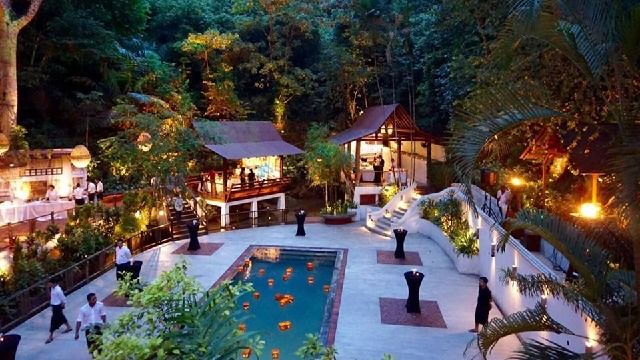 If you're looking for a place with ambiance and a feel like you're in another country, dining at the Tamarind Springs in Ampang could be the place for you. What sets this restaurant apart from the others is that the moment you walk in, it feels like you're at some rich old guy's mansion. It's built right next to a forest, so it feels like you're dining at an outdoor hotel porch in Thailand. The scenery is just so breathtaking!
There's even a pool! The food's good too, if that's what you're looking for. I recommend the seafood dishes. With the food and the sights, who needs to travel so far anymore?
Check out more about them: Instagram
Sweat It Out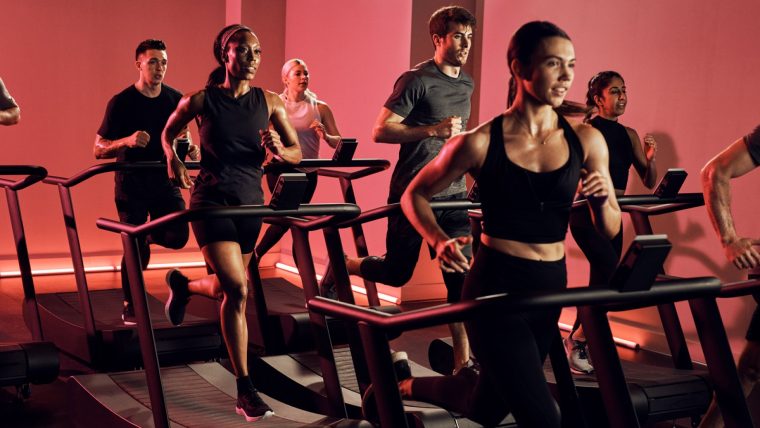 1. Hiking at Bukit Condong
If you're itching to use your arms and legs for something other than walking back and forth from your bedroom to your kitchen and scrolling through social media, why not take a hike? Literally. Bukit Condong is a beautiful place for you to both admire nature as well as unleash your inner adventurer. If you aren't scared of heights, the climb to the top only takes about 30 minutes and it's 260 metres above ground. It's pretty steep but nonetheless super exciting.
Check out more about it: Detailed Walkthrough of Bukit Condong
2. Paragliding
Have you ever wondered what it would be like to fly? Well, the closest thing I could think of was to go paragliding. Kuala Kubu Bharu offers you a paragliding experience of a lifetime. The take-off point is atop a hill that's 426 metres above ground and you just go downhill from there, buddy.

If you'd like to amp it up, try going in the morning when it's windy. The slight turbulence adds that slight edge to your gliding experience.

If you go in the evenings, however, you get to enjoy a beautiful sunset while you float down. The whole ride takes about eight minutes for you to reach the ground from the top. The whole experience is just very exhilarating.

If you're interested, it's only RM250 on Lazada! 
3. Classpass/Gym
Since gyms and sports centres are now reopening, you can choose any and all kinds of sports to (finally) work on! Classpass offers an array of sports-like activities for you to try out — and the best part? You can try them out for free! Yoga, pilates, soul cycling, kickboxing, any of the ones you've wanted to experience could be right at your fingertips.
So, what do you say? Want to work on your fitness?
Find out more about them: Website
Road Trip/Vacation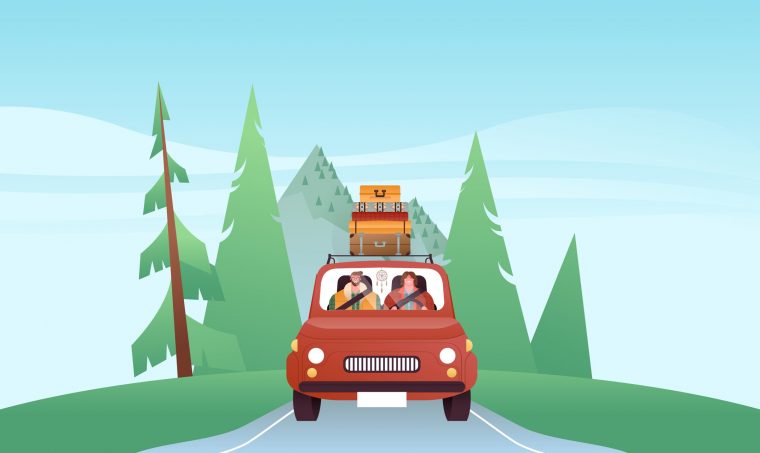 1. Genting
Since we're still a little iffy with travelling overseas at the moment, the closest place we can go somewhere remotely cold is probably Genting Highlands. And thank God that Genting is opening its doors to us this October! Shopping at the Genting Premium Outlets and strolling through their indoor theme park is always oddly a lot more fun than doing that down here, for some reason.
Disclaimer: If you're planning on going up there or anywhere else on this list, please also be aware of the news and what they say about the places that are reopening. Double-check the dates on when they're open and make sure you adhere to SOPs.
2. Langkawi
Another beautiful place to visit is the land of the eagle. No, I'm not talking about America. We have eagles right here too, in beautiful Malaysia. Langkawi has now opened its borders to fellow Malaysians who are fully vaccinated and doing rapid COVID-19 tests at the entrance before visitors/tourists are allowed to enter.

Langkawi is like an old friend you visit after being away for a long time. It's the place where you know you can get high-end chocolates for a cheaper price. Among the activities you can do in Langkawi is take a Mangrove Safari boat ride to see Malaysian jungle animals in their natural habitats, or even sign up for an island hopping trip around the place!
3. Overseas
So, Malaysia has opened its borders for tourists to visit. But the good news is that other countries have also done that as well. The UK is now open to Malaysians who have fully completed their vaccination process. The same goes for Korea and Thailand.
So what are you waiting for? Turn on your vacation mode and go ahead and pack your bags!
Last But Not Least, Have Fun!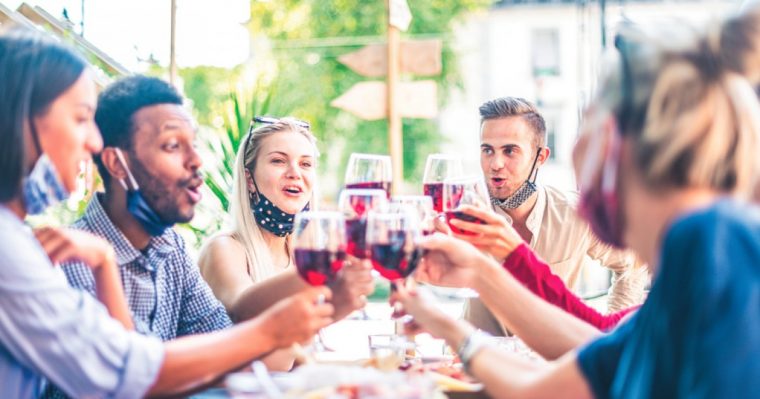 Go forth and have fun. But please please, please, while we all want to go outside again and feel normal, remember your SOPs and only go when you're fully vaccinated. At some places you may venture to, they need you to do a rapid COVID-19 test. So if you're found positive, don't make a scene. Do what you need to — which is to not panic, go home, call your doctor on what you need to do, and rest up.
If you'd like to know more about what you can do after you get vaccinated, check out:
Everything You Need To Know After Getting Vaccinated