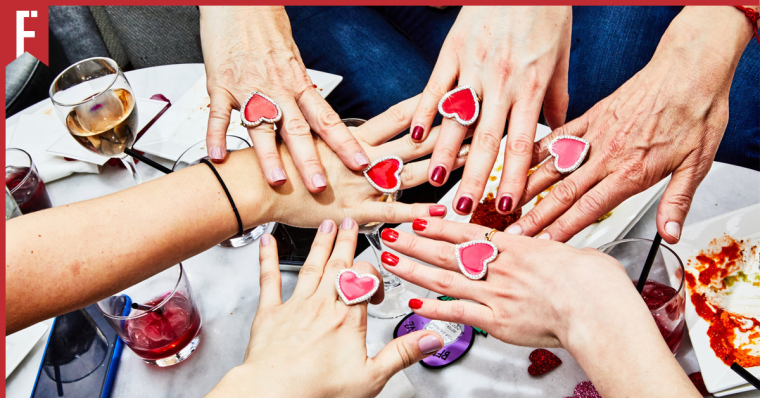 It took me a lot of years to be aware of the existence of Galentine's Day (thank 'Parks and Recreation' for introducing us to this wonderful day). I didn't even know that was a thing. While everyone's either excited or dreading the oncoming 14 February, what we are woefully unaware of is that on the 13 February, we females celebrate our friendship too. Oh girls, we're always a day ahead!
What is Galentine's Day, you ask? It's pretty much exactly like Valentine's Day but instead of celebrating it with your lover, you're celebrating with your platonic soulmate.
So to celebrate this wondrous day, we've put together a list of places where you and your girlies can go for a little fun. Whether you're a sports freak or just lowkey gals, we've got something for everyone.
Barbie Pink Afternoon Tea by The Grand Hyatt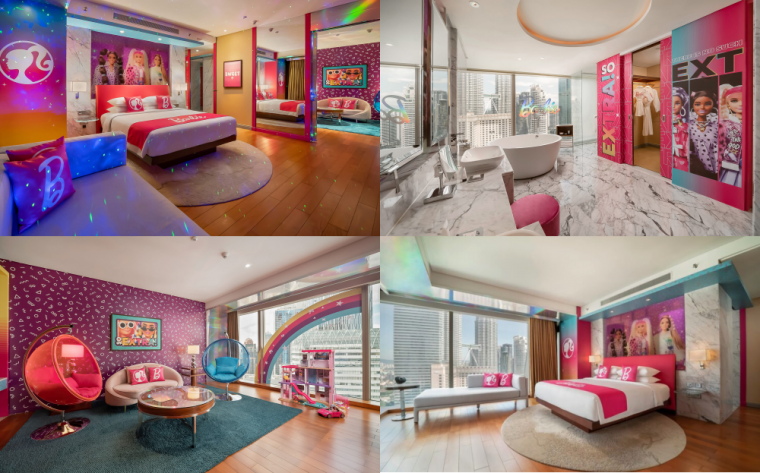 If you're a 90's kid, you probably grew up with Barbies — I don't make the rules. Whether you personally owned them or know someone who did, those walking plastic dolls were everywhere. Now, as an adult, you can get to enjoy the whole Barbie experience again!
The Grand Hyatt has rooms that are entirely Barbie-themed and unbelievably pink — seriously, it's so pink. From the moment you step out of the elevator until you reach your assigned rooms, everything you see is Barbie. If you book one of the Barbie rooms, you guys can even enjoy a Barbie-themed afternoon at their Barbie Cafe! How cool would that be?
Address: 12 Jalan Pinang, Kuala Lumpur, Malaysia, 50450

Price: Starts from RM2,320 per night

Website: Barbie Ultimate Staycation
Powder Room by BookXcess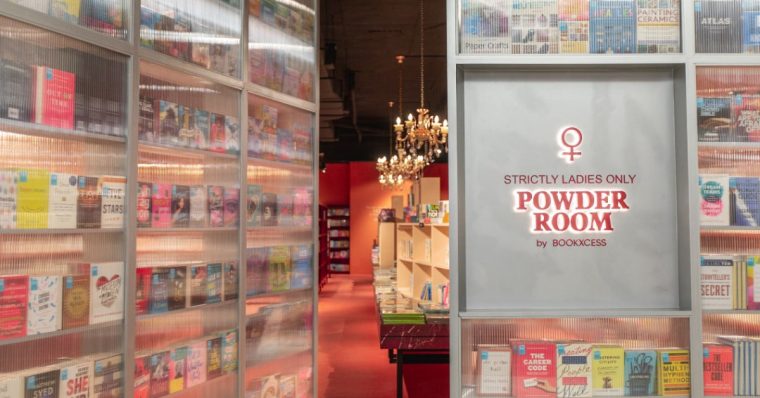 Are you and your friends more of the bookish types? Do you guys like to spend your days dreaming about your fairytale counterparts or imagining what life would be like if you were a mythical creature living in a wonderland in someone's antique closet?
Well, this place is a great start to your creative adventures! Spend your hours browsing for the perfect fantasy book while also taking beautifully aesthetic pictures for your Instagram feed. When I say this place is magical, I'm not kidding. What makes it better is that it's exclusive for ladies only!
Address: The Gardens Mall

Price: Free

Website: BookXcess
KOA Fitness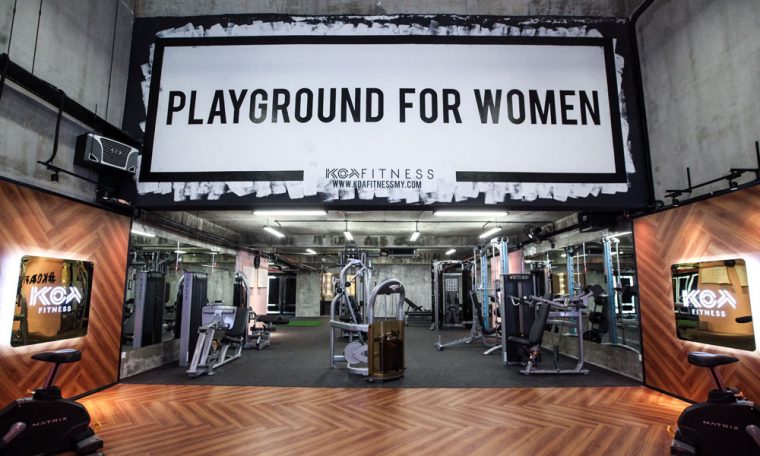 It's a new day. So, why not go for something different? Have you always wanted to work out but get nervous or anxious about doing so in public, especially in the presence of the male gaze? "What if I get approached by random men and they ask me to spot them?" you ask yourself, "…or ask if they can 'help me out' with my workout?"
Well, fear no more! At KOA Fitness, they provide a safe space for women to work out and seek health guidance. The whole gym is tailored exclusively for women and their health needs. If it's your first time, they have a ton of fun classes for you and your friends to choose from, and all of them are taught by female coaches. Be sure to book an appointment first before you go!
Address: B-G-07, Gateway Corporate Suites, No.1 Jalan Desa Kiara, Mont Kiara, 50480 Kuala Lumpur.

Price: Trial classes start from RM60

Website: KOA Fitness
For Her Salon

When was the last time you washed your hair? Or had a mani-pedi? I had to ask because hey, we've been pretty busy these past few weeks, haven't we? We barely even have time to sit down and breathe anymore. So let's have one day to pamper ourselves — because we deserve this, ladies!
At For Her Salon, you and your girls can indulge yourselves in some hair and nail care while you gossip your worries away. This salon is also very Muslimah-friendly as it's made for women, by women. So, lay back, relax and catch up with girlfriends while you let the staff at For Her Salon take care of you.
Address: No, 5-A, Jalan Tun Mohd Fuad 3, Taman Tun Dr Ismail, 60000 Kuala Lumpur, Wilayah Persekutuan Kuala Lumpur

Price: Price list

Website: For Her Salon
Qhazani Moroccan Ladies Spa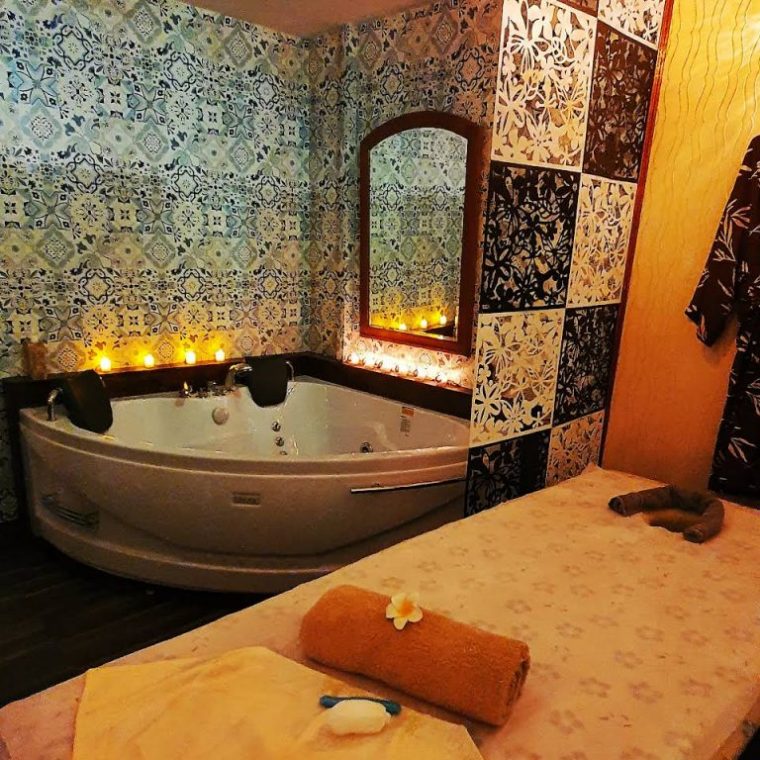 What better way to spend the day with your lovely girls than at a spa? As they say, time spent getting a massage is never wasted. Oh, but this isn't just any spa, oh no. This is, as is similar to many others on this list, is an exclusively ladies only spa.
You know what that means, don't you? You won't have to worry about any unwanted stares at all while you're frolicking around naked in the locker room — not that that's recommended or anything, but I'm just saying, you could do it worry-free if you want. Treat your girls to a day at Qhazani's and you'll come out of the establishment well rested and ready to fight the day — guaranteed!
Address: T2B-20-05 3 Towers 349, Jalan Ampang Kampung Berembang 55000 Kuala Lumpur, Malaysia

Price: Prices start from RM125.

Website: Qhazani Moroccan Ladies Spa
Not Just Another Day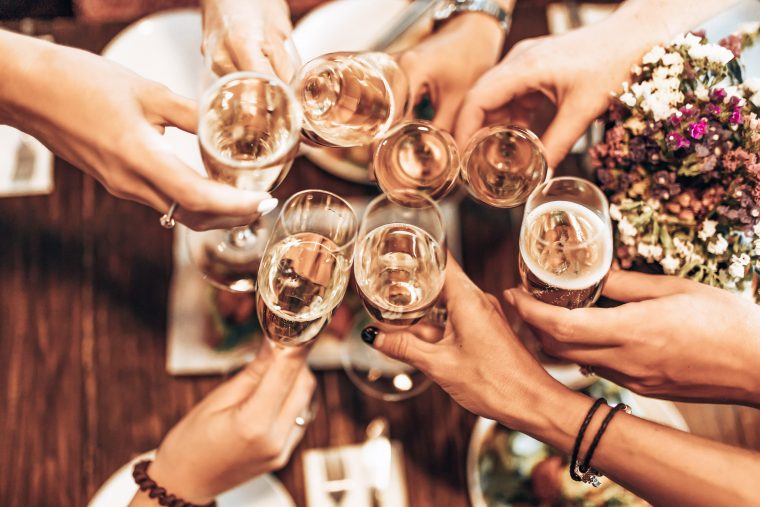 Some people may see Galentine's Day as just another day. After all, don't we usually make plans to hang out with our friends anyway?
Yeah a little, but in the end, it's what you make of it that counts — the effort and energy you put into planning the day, dressing up and making it enjoyable and memorable for you and your friends for the years to come.
And after Galentine's Day comes everyone's favourite day of the year, Valentine's Day. If you're looking for places to go with your partner, we have a few that we recommend will knock their socks off.
5 Romantic Valentine's Day Activities (That Aren't Eating Out)